Now this journey of delight was an unexpected but most welcomed surprise. From delicious food, to spontaneous free gin and to finish it all of; a vegan donut. This night truly was one for the books and not one Alysa or I will be forgetting soon. Please join us as I recap the events of this magnificent evening.
---
Like all good adventures, the planning was left sparse and we let the winds of fate guide our journey. Originally the only real plan I had was to take Alysa and I to What The Pitta in the Shoreditch Boxpark. If you've never been then you must go! I don't know anywhere else where you can get vegan Doner "meat" and vegan Baklava.

So we enjoyed our standard order of a doner wrap, mix mezze box, and 20 nugs. Enough food to feed a small village but were splashing out as it this was going to be one of the last night Alysa and I would be together for a while (long distances really are a pain). We then washed this all down with a pint of fruity cider for myself and a glass of lemonade Pimm's for Alysa (as she's a classy lady). Now if the night ended there this would have been a qualified success in our eyes as we are not party animals. Bed by nine is the norm for us as we are practically an old couple.

But oh no… there was plenty more evening to enjoy. We just didn't know yet.
---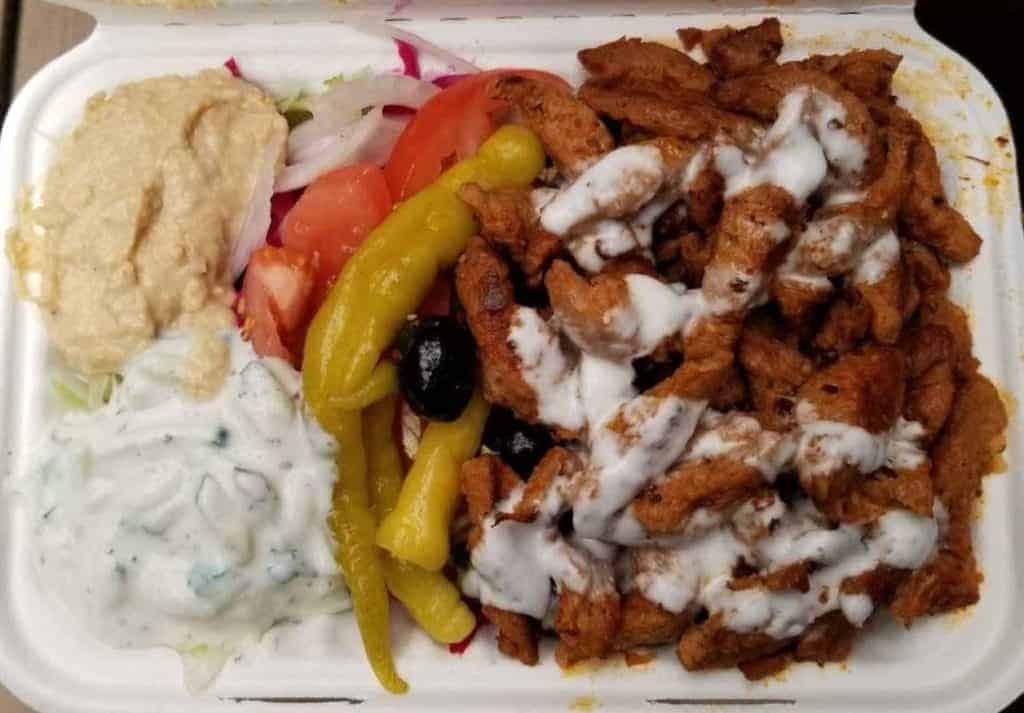 ---
From there we decided to head to Barrio to use our free drink tokens from the Dusk (If you haven't downloaded this yet than pause your reading and go do it – it's a must-have for the London nightlife). A few cocktails later and a small amount of dad dancing from me we decided to head back home. This is where the evening took an unexpected turn. Instead of following google maps I decided to direct us to the bus stop myself. I knew it was a longer route but I believe some divine spirit guided us to walk past a fake laundromat and into the welcoming embrace of a smartly dressed man who asked us if we liked gin. More specifically free gin. Free, Hendricks gin – my new favorite three words.

The answer was obviously yes, but replied with a logical amount of caution, as one does when free alcohol is being offered by a complete stranger, regardless of how well dressed they are. This mysterious man then explained that if we waited 5 minutes we could go into this locked laundromat and escape from the conventional.
---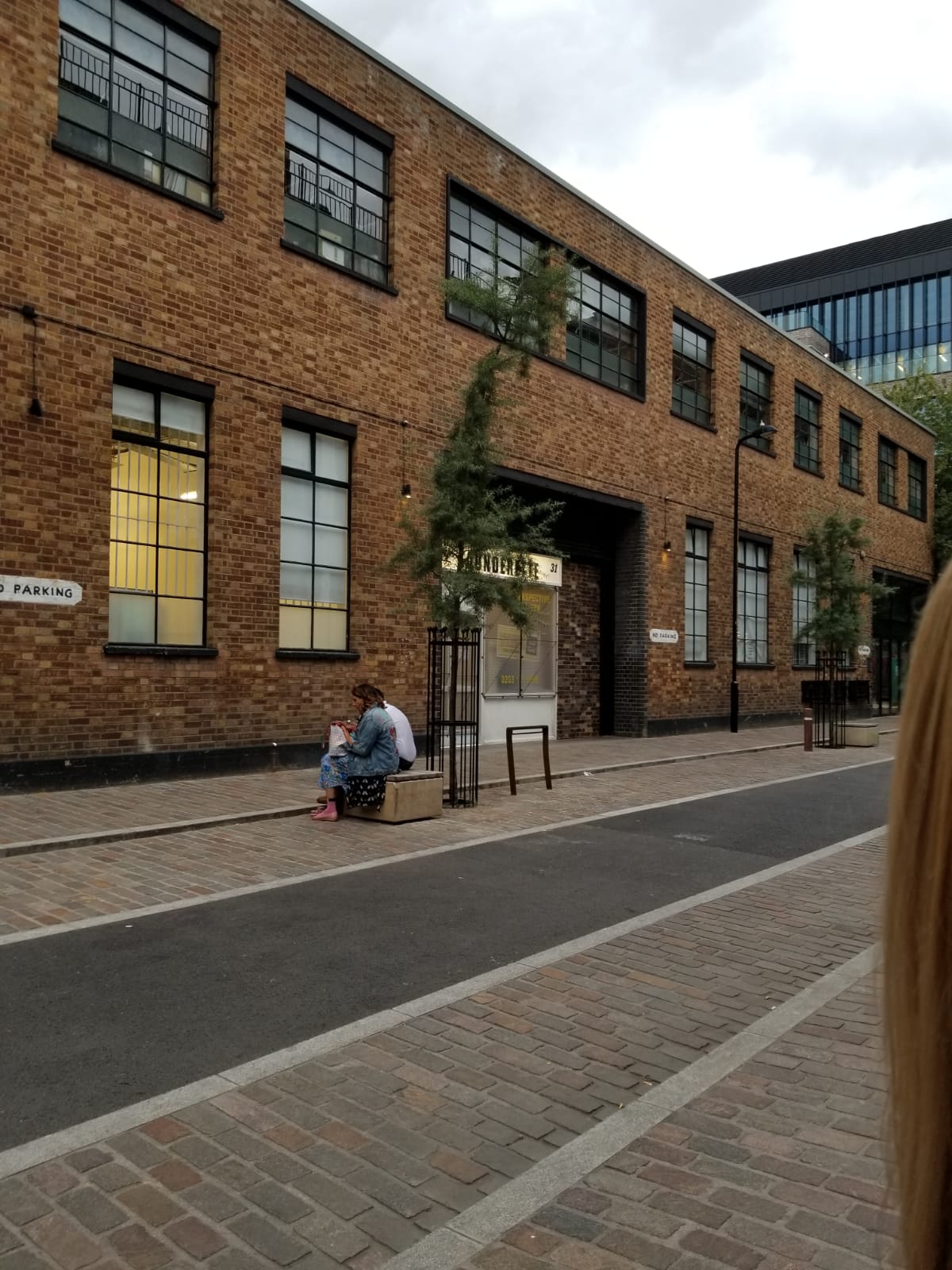 ---
We waited the five minutes patiently with the other budding adventurers roped in by this strange man. When the time came we were welcomed into the laundromat by possibly the most stereotypical laundress. She was like a character from EastEnders (A very famous UK soup opera). Very eccentric with the driest sense of humor. I couldn't take the smile off my face if I wanted to. The laundress then explained the task ahead. We had to climb through these massive laundry machines into the washing room. A room filled to the brim with clothes. The walls, floor, and ceiling were all covered; from jeans to brassieres.

A short time after we were welcomed into the most wonderful room. All the walls were made of mirrors but everything else was made of clouds. We were then met by a further three incredibly eccentric people. A young woman (who happened to be from Greenville, Indiana near where Alysa grew up! It really is such a small world) wearing what can only be described as a sort of Victorian cloud princess, a smartly dressed man in a waistcoat and tom bowler hat with a sunning handlebar mustache and finally a barman with a very Edwardian haircut making gin and tonics in China cups and saucers. He even had his very own gin fountain to help fill the cups. (Imagine a chocolate fountain but with Hendrick gin… Liver failure waiting to happen but my goodness you would look good doing it).

After we were shown around we were all given a cup of G&T and were left to explore the extraordinary. From getting my head lost in the clouds to performing a dance with the Victorian woman in front of every person in the room. It truly was a splendid affair.
---
---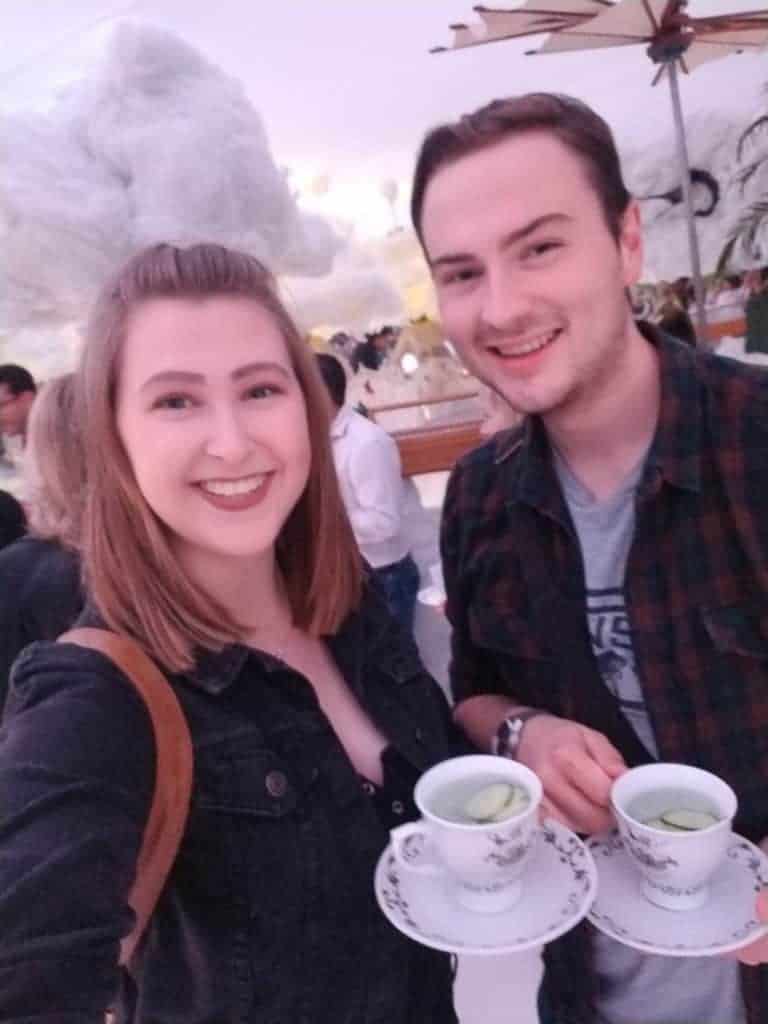 ---
From here we were offered to take the clouds home with us… We were given some candy floss or cotton candy for you Western cousins. But perhaps more interestingly we were given two free G&T drinks tokens for TT Liquor close by. A very speakeasy styled establishment with the most entertaining cocktails.
---
Learn more about TT Liquor in our 8 Places to Drink in London That You Won't Want to Miss
---
After all the fun and games we decided it was time to hit the hay and head home. But not before hitting up Donut Time, which has some loaded vegan donuts, just off Old Street Roundabout in Shoreditch. Shoutout to the girl who filled our free donut voucher card even though we were several donuts away from completing it. That was definitely her good deed for the day.
---
Finally home I had time to reflect. You need to say yes to as many (safe) opportunities as possible, as you never know what's around the corner.

Thank you for listing to my rabble, I hope you enjoyed it. If you enjoyed this then you may enjoy some of our other London posts.
---
Pin it for later!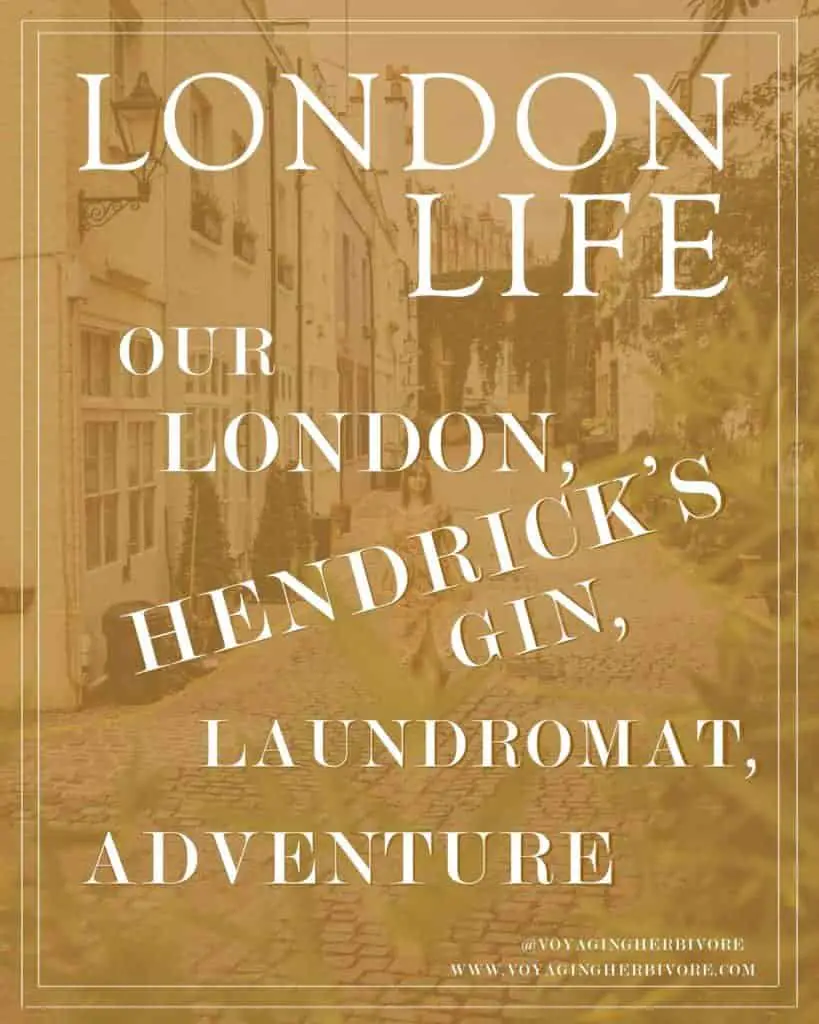 And as always, you can find more sustainable travel content on Instagram @VoyagingHerbivore, Youtube, and TikTok and to get updates straight to your inbox, enter your email below in the footer, or to the right on the sidebar.

If you found this guide helpful and want to help us keep these resources free,
please consider making your next Amazon, Expedia, Hostel World, Etsy, and Booking.com purchase through our links (just click right on those words – you can do it right now and unless you clear your cookies before your next purchase, it will remember). It costs you no extra and gives us a small commission. Thank you!