Hey there! We're Alysa and Jack, an American and a Brit, who met in London on a dating app in February 2018. We spent three years doing a long-distance relationship between the US and the UK and decided that full-time travel would be the best way to stay together without the hassle of long-term visas. In 2020 we bought one-way tickets to Bali for June (you can imagine how that went with the pandemic). When that didn't work and with Alysa stuck in the UK we applied for our working holiday visas to New Zealand. We still haven't gotten any info about that so in 2021 after Alysa finished her master's in Edinburgh, we bought a van and decided to become full-time vanlifers. This wasn't quite the dream we thought it would be, so we moved back to Edinburgh and decided to explore all that Edinburgh and Scotland have to offer with a nice flat and a hot shower to come home to.
Voyaging Herbivore is run by Alysa with a lot of camera help and emotional support from Jack. It took years of training, but we're nearly there 😉
We both work other jobs and so our goal is to share the best and the hidden gems of Scotland and Edinburgh as we explore through weekend trips.
---
About Me
Hiya! I'm Alysa. 
I started Voyaging Herbivore in 2018 when I visited China with my family. What started out as a rather time consuming hobby has evolved into a part-time job and has helped me gain an incredible amount of experience. 
I grew up in the midwest USA and studied communications and French for my undergrad. From there, I moved to Edinburgh and did my master's in marketing. Although I have a few degrees, I attribute the work that I have gotten and where I am now not to my university education as much as I do to blogging. 
I've worked as a freelance writer, photographer, videographer, marketing and SEO specialist, website builder, and more, all because of my portfolio that is Voyaging Herbivore. I've had the opportunity to work with some incredible brands and hotels because of this. After a few years of freelancing, I decided that I wanted to try something with a bit more of a study paycheck and so I currently work as a remote marketing manager for an international company which allows me to travel for work from time to time, but also allows me to pay my bills and have takeout on occasion. 
My true passion is travel photography and I love nerding out about SEO. You just reading this and staying on the site or clicking through my affiliate links means the world so thank you for coming along on the journey!
If you have suggestions for content, please do reach out on socials!
---
This site is user-supported and that's why we use affiliate links. At no extra cost to you, we get a little bit of money when you purchase something through one of our links. Thank you for helping support ethical, sustainable, and plant-based travel! You can read more about our affiliate disclosure policy here.
---
What Camera Gear Do We Use?
If you want the full list of things we keep in our camera bag, check out the complete guide or browse our photography guides.
What Software Do We Use?
---
How Do We Afford to Travel?
Affiliate Income. See that lovely little affiliate disclaimer a few paragraphs up? A big way that we make money is through affiliate sales. When you click a link and visit a product, course, hotel, etc, that we recommend, we get a small commission at no extra cost to you. That's part of the reason that we put together very comprehensive reviews for products that we've used and courses that we've taken.
Website Ads. We also run ads on our website. We currently use Ezoic as our ad network. Every time you visit the website and scroll past an ad we make a little money (literally cents) and a little more if you click. It's not a lot right now, but the more traffic we gain the more income that means.
Sponsored Content. Sponsored content is another method of income. On occasion, brands will come to us and ask us to create content that we share with our audience that features a specific product or service. We only ever work with brands that align with our values and that we think you guys would love and find value from. All posts like this have a disclaimer that says the post was sponsored. You can see an example of one here.
Digital Products and Prints. We also create and sell our own digital products on our shop. We're in the process of upgrading this site and creating new products, but for now you can buy our presets at a discounted rate before we launch our new ones.
Freelance Work. Freelance work is our final income stream. We work as freelance writers, photographers, videographers, and even SEO specialists for different websites.
You can find our blogging resources here. Be sure to check out our FREE blogging starter kit and grab our FREE lightroom presets to start your photo editing journey.
---
---
---
Find Us Featured & Awards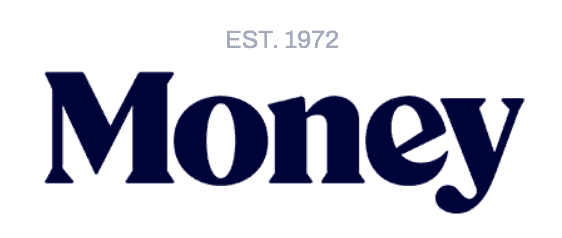 ---