Caravan parks in Scotland offer something for everyone, including adults and children, regardless of your preferred mode of transportation. Although it is simple to discover a vacation park that offers touring and camping amenities, many guests pick vacation parks for their static options, such as opulent lodges or cosy caravans. 
A vacation park will typically feature amenities comparable to those of a glamping site, whether you enjoy travelling in your motorhome and are looking for a place to park up for the week or if you enjoy camping and want a place to pitch your tent.
To help you find the best caravan holiday parks for your next vacation, we have a list of top places to choose from:
---
---
1. Seton Sands Holiday Park
Local activities – Craigmillar Castle, Edinburgh Castle, Lennoxlove House
Price range – £-££
Facilities – Indoor swimming pool, Free parking, Free WiFi, Non-smoking rooms, Family rooms, Bar
Average rating – 10
We believe Seton Sands Holiday Park to be Haven's greatest caravan park in Scotland. Haven is one of the most well-known brands in the UK vacation park industry. Seton Sands is a sizable, accommodating family-friendly venue with high ratings in the 4/5 range or higher. 
If the weather is not ideal, there is an indoor pool that is handy. Along with other enjoyable activities, it offers golf, archery, soft play, and daytime and evening entertainment. Right outside your door is a beach.
It's conveniently positioned for a trip to Edinburgh, but driving to one of Scotland's major national parks can take a while. Loch Lomond and the Trossachs are a couple of hours away. Edinburgh Castle, The National Museum of Scotland, and Edinburgh Zoo are just a few of the many family-friendly attractions in Edinburgh.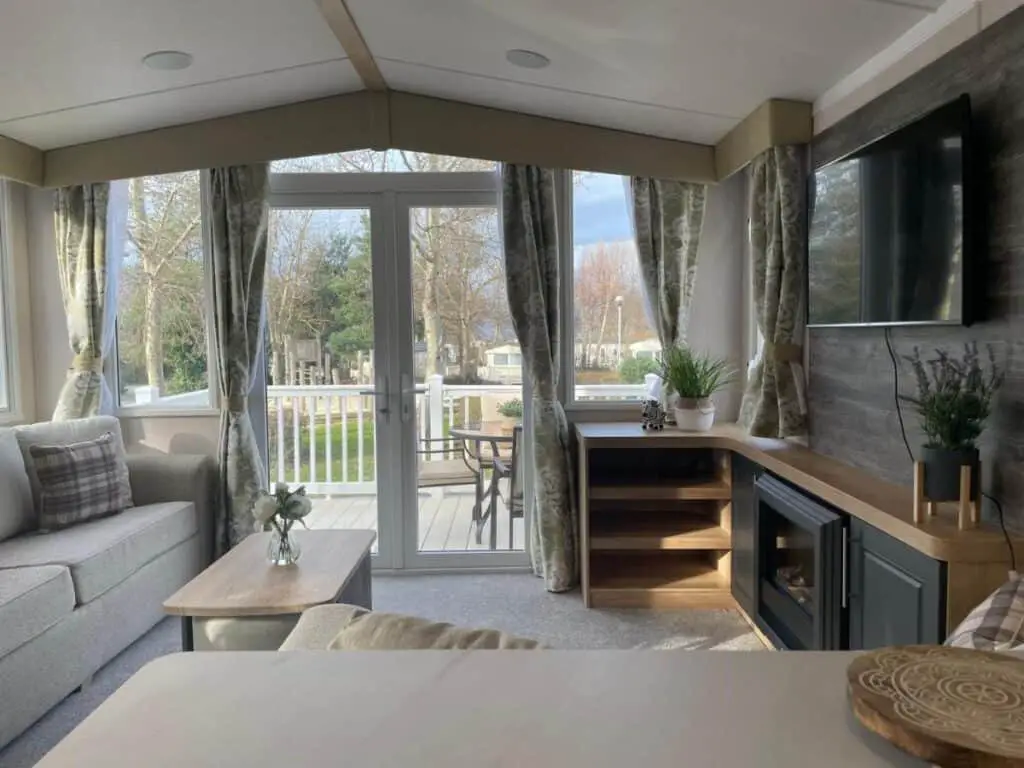 ---
2. Silver Sands Holiday Park
Local activities – Covesea Lighthouse & Royal Navy and Royal Air Force Heritage Centre, Covesea Links Golf, Duffus Castle
Price range – £-££
Facilities – Non-smoking rooms, Family rooms, Bar
Average rating – 7.5
This is one of the best-rated Scottish holiday parks that you should consider if you are trying out life in a caravan for the first time. You are rewarded for travelling there with a wonderful beachfront setting near a lighthouse. 
If you're lucky, dolphins may be visible from the park's direct access to the beach. If you can handle the temperature of the water, surfing is another choice. There is plenty of space, although it is a wide-open beach rather than a little cove.
A modest indoor pool, a sizable playground, a gym, a minigolf, a restaurant, takeout, and a bar are among the resort's amenities. If you wish to go exploring, it will take you around an hour to drive to the Cairngorms National Park, and about 90 minutes to get to Loch Ness.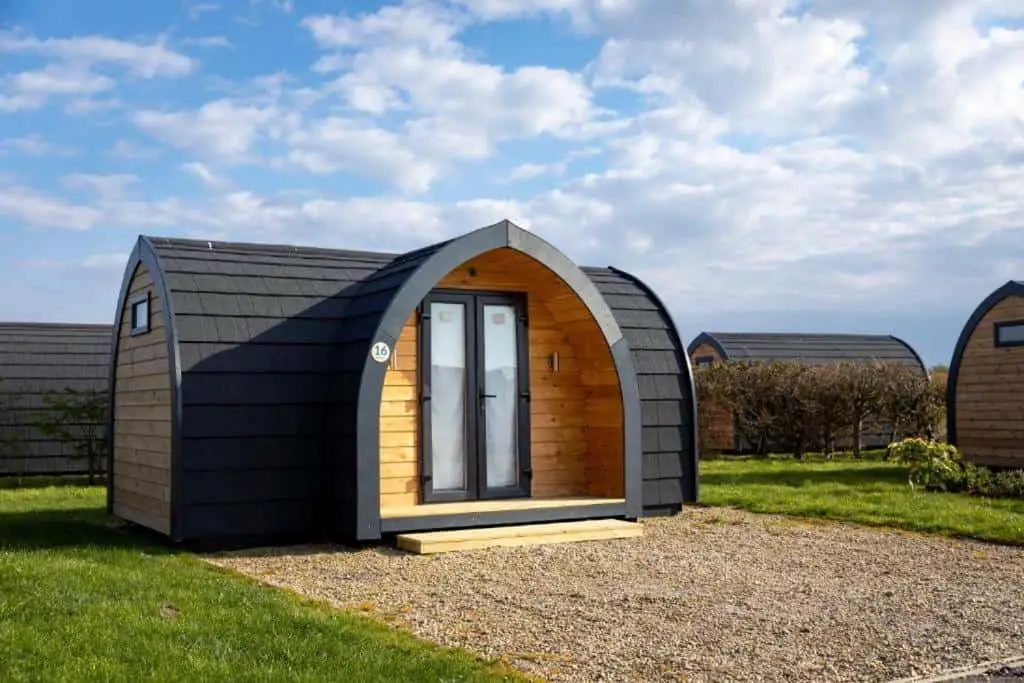 ---
3. Nethercraig Holiday Park
Local activities – Airlie Estates, Loch of Lintrathen, Loch of Kinnordy
Price range – ££-£££
Facilities – Free WiFi, Ironing facilities, Heating, Laptop safe, Refrigerator, Microwave
Average rating – 10
When it comes to vacation parks, Nethercraig is undoubtedly in the calm category. You shouldn't count on a lot of entertainment for children here. As an alternative, you get quick access to the Cairngorms National Park and high-quality caravans in a serene setting. 
Balmoral Castle, the vacation residence of the Royal Family, is roughly an hour's journey to the north, while JM Barrie's birthplace is only a 20-minute drive away. Though the caravans are a few hundred pounds cheaper during the hot season, they all receive positive reviews.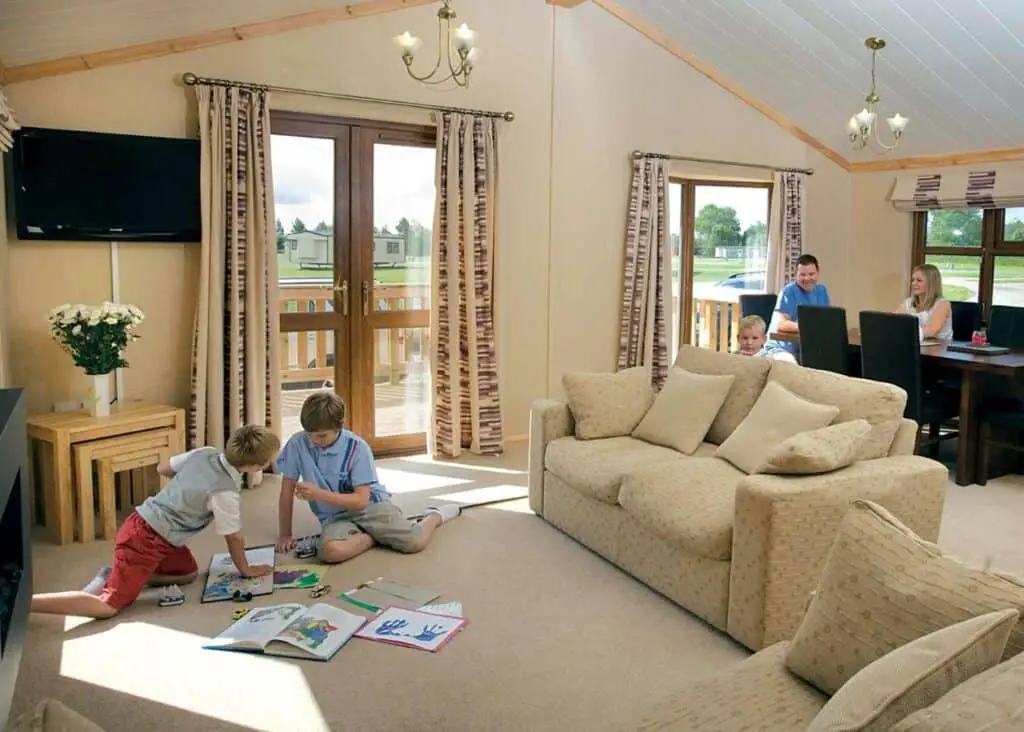 ---
4. Loch Lomond Holiday Park
Local activities – Inveruglas Pyramid, Firkin Point, Rest and Be Thankful Viewpoint
Price range – £-££
Facilities – Open all year, Shop, Pet-friendly, Outdoor play area, Laundrette, WiFi
Average rating – 9 
When you leave your lodging and walk outside, you can find your feet wet because Loch Lomond Holiday Park is so near to the sea. Although the on-site amenities are modest, this facility consistently receives great marks for its location and reasonably priced lodges, which are a little more substantial than trailers. This is why it is considered among the best caravan parks in Scotland.
Instead of trying to carry everything on the top of your car, you can hire bicycles and kayaks at the park, which also offers a play area and a games room. However, don't anticipate amenities like swimming pools or kids' performers here, the focus of this park is on the picturesque setting. 
---
5. Haven Craig Tara Holiday Park
Local activities – Heads Of Ayr Farm Park, Splashaway Bay, Greenan Castle
Price range – ££-£££
Facilities – Indoor swimming pool, Free WiFi, Family rooms, Beachfront, Briggs, Non-smoking rooms, Bar, Private beach area
Average rating – 10
The Craig Tara Holiday Park in Haven is very big compared to other parks in the area. It was formerly a Butlins vacation resort, and it is about twice as big as Haven's other resort in Scotland. Splashaway Bay, the pool at Craig Tara, underwent a significant renovation in 2015. 
It's big and boasts waterpark-style features including buckets that dump water on your head and slides. During your stay, you should go at least a few times. Six restaurants are available, including well-known franchises like Burger King and Papa John's. Numerous playgrounds, a nine-hole golf course, crazy golf, and crafts activities are available. 
Additionally, it offers a variety of adventure-themed extracurricular activities, including zip lines, aerial excursions, a climbing wall, and a bungee trampoline. Despite being close to the ocean, there aren't any donkey rides or rock sales at the nearby beach. Although it is mostly sand and shingle, it is a wonderful place to wander. 
---
6. Eyemouth Holiday Park
Local activities – Dual Cannons, Greenends Gully, Eyemouth Beach
Price range – ££-£££
Facilities – Bar and restaurant, Entertainment venue, Cafe
Average rating – 9
Eyemouth is one of the family-friendly caravan parks in Scotland that consistently receives excellent evaluations, despite having less upscale amenities than some. The park was a part of the Park Resorts chain, which is now a part of Parkdean Resorts. 
The park is close to the English border on Scotland's east coast so it is loved by both English and Scottish vacationers. To get to Edinburgh for a day of fun, it will take roughly an hour. A sports court, a bar, a pub, and a children's play area are all on the property. 
Although there isn't a pool on site, your stay does include admission to a nearby indoor pool, so you can't just wear a towel and go back to your camper. The beach is also easily accessible on foot.
---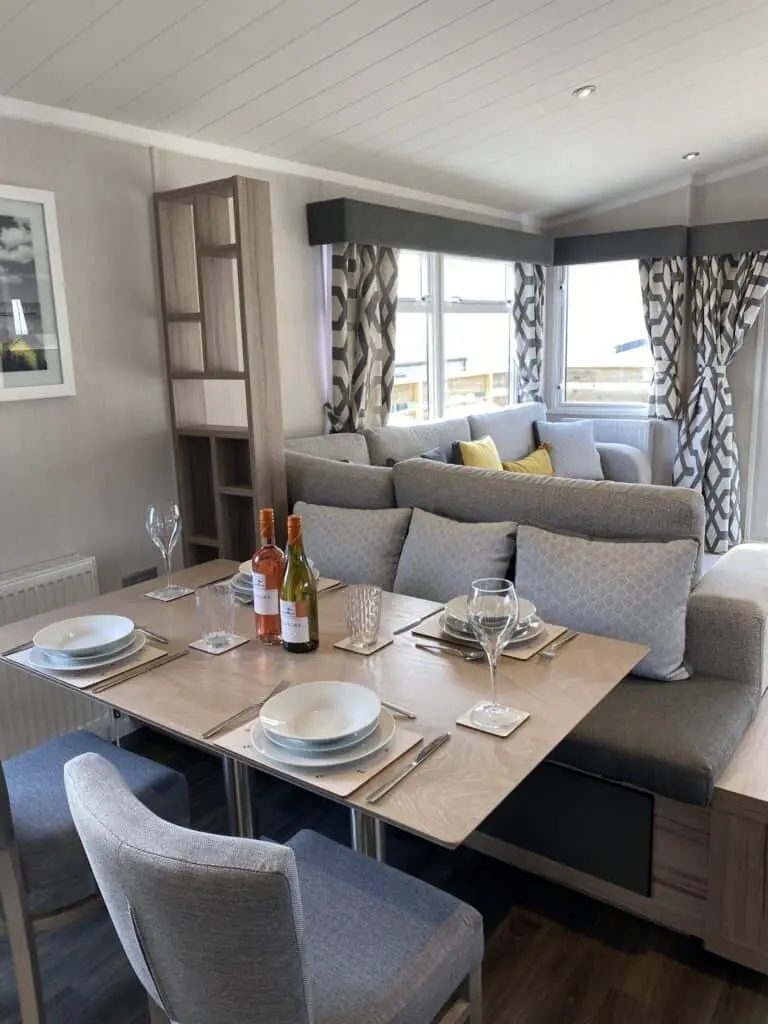 7. Auchenlarie Holiday Park
Local activities – GG's Yard, Barholm Castle, Cairn Holy Chambered Cairn
Price range – £-££
Facilities – Bar, Restaurant, Takeaway, Indoor swimming pool, Gym, Shop
Average rating – 9
Auchenlarie is a sizable vacation park with a wide selection of amenities and lodging. A couple of hours from England's Lake District, it is located on the Scottish South West coast close to the English border. Its mix of positive ratings, affordable costs, stunning beachfront setting, and family-friendly amenities led us to add it. 
A gym, a sauna, an indoor pool, play spaces for kids, a kids' club, crazy golf, and dining options are all on-site. If you feel like exploring, Galloway Forest Park is close by, but keep in mind that it is far from the Highlands. It's undoubtedly one of Scotland's less expensive vacation spots with great caravan options.
---
8. Blairgowrie Holiday Park
Local activities – Cargill's Leap, The Blairgowrie Golf Club, Kinclaven Bluebell Woods
Price range – ££-£££
Facilities – Free WiFi, Shower, Kitchen, TV, Refrigerator, Ironing facilities, Microwave 
Average rating – 9
This is among the quieter caravan parks in Scotland and you should not stay here if you are looking for non-stop fun, but rather a relaxing holiday. It is a perfect place if you're looking for a straightforward vacation park with positive reviews and slightly pricier lodging than most parks. 
It's in Perthshire, around 40 minutes from the Cairngorms' Glenshee ski area. If you want, the vacation park will even rent your skis. It takes roughly one and a half hours to drive to Edinburgh or Loch Lomond. Children can play outside, but it serves more as a pleasant starting point for exploration.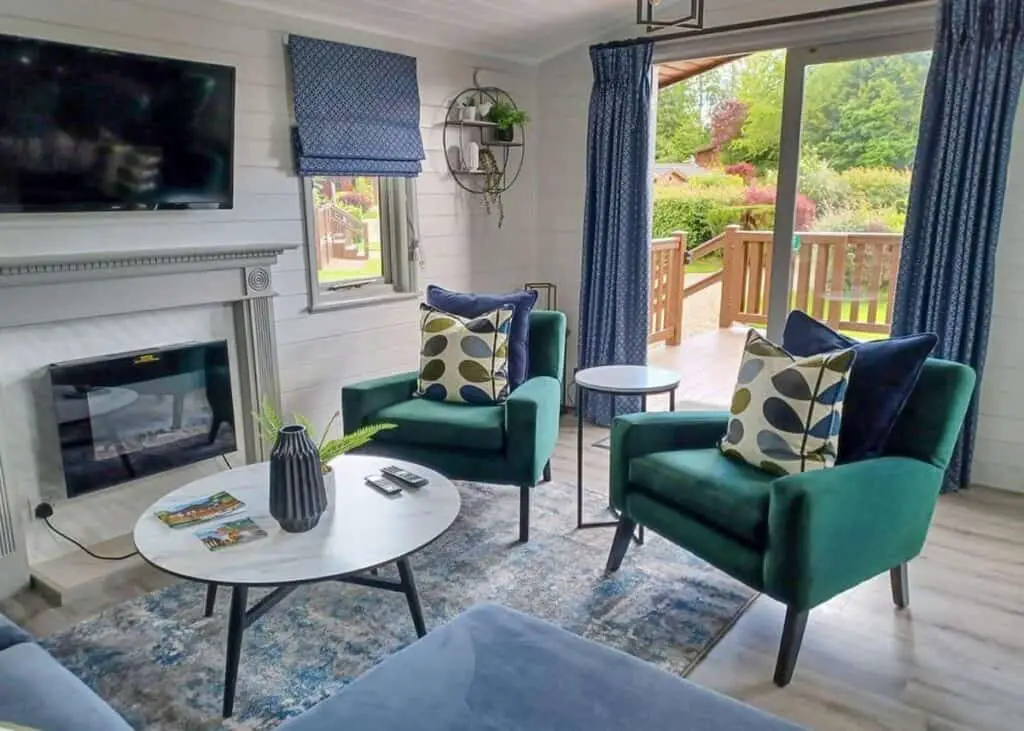 ---
9. Moffat Manor Holiday Park
Local activities – Eden Festival, The Moffat Golf Club, Morton Castle
Price range – ££-£££
Facilities – Free parking, Non-smoking rooms, Family rooms, Bar
Average rating – 8.3
Due to its location in Dumfries and Galloway, Moffat Manor Holiday Park is one of the resorts that is easiest to access from England. Newcastle and Manchester are around 2 hours away, and also other cities in Scotland are well connected with this location. 
It is managed by Away Resorts, which also owns over 20 vacation parks in the UK. It is a huge site covering 80 acres that is well-liked by bikers and walkers but is less action-packed than some of their caravan sites. 
A small playground and a pub that serves delicious food with a view of the lake are on the property. Only a few lodging options are close to the water, but most are scattered around the site's main wooded area. Also, Moffat Manor is a vacation spot that welcomes dogs.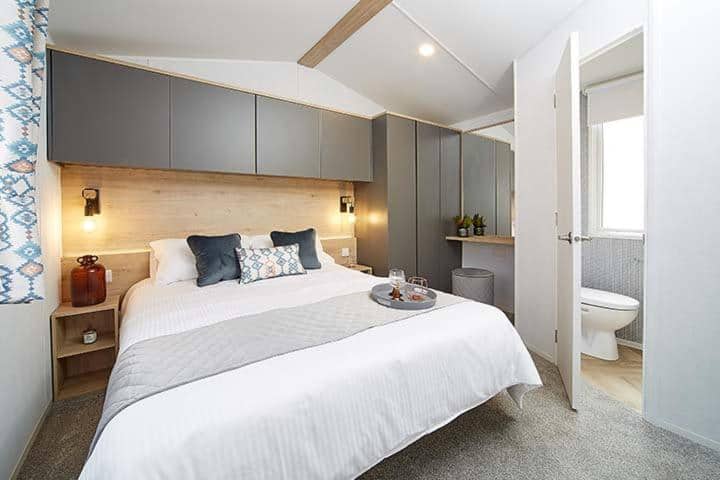 ---
10. Nairn Lochloy Holiday Park
Local activities – Nairn Dunbar Golf Club, Nairn Museum, Riverside Path to Cawdor
Price range – ££-£££
Facilities – Free WiFi, Indoor pool, Pet-friendly, Bar and restaurant, Cafe
Average rating – 8.3
Nairn Lochloy has the biggest advantage in its location near beaches in the Highlands of North East Scotland. Visitors love this holiday park because of its amazing scenery. While it only takes 40 minutes to drive to the Cairngorms National Park or Loch Ness, some of the caravans are literally on the shore. 
While in Cairngorms National Park, don't forget to visit the Scottish pyramid (known locally as the Secret Scottish Pyramid), which is quite the hidden gem.
You will find crazy golf, pool, and dining spots in this park, which will occupy kids for five minutes. Children's playground and entertainment options make this an affordable and comfortable place for families that are looking for a serene vacation with the best views possible.
---
Caravan Parks in Scotland FAQs
What Is the Best Caravan Site in Scotland?
It depends on your needs and what type of travel interests you. But if you are searching for stunning views one of the best caravan parks in Scotland is Loch Lomond Holiday Park. At the same time if you are more interested in family activities you should check out Craig Tara Holiday Park.
Can I Live Permanently in a Caravan in Scotland?
You can use a caravan as your primary residence throughout the year in the UK. All you have to do is locate a suitable piece of land and obtain a building permit, or look for nearby residential parks where you can park.
How Much Are Caravan Site Fees in Scotland?
Yearly caravan site fees are between £2000 and £10000 per year. You can also stay at caravan sites for a shorter period and pay seasonal or weekly payments. Some caravan sites are a few hundred pounds per night for the family, it all depends on amenities and location.
---
More Scotland Posts
---
Free Resources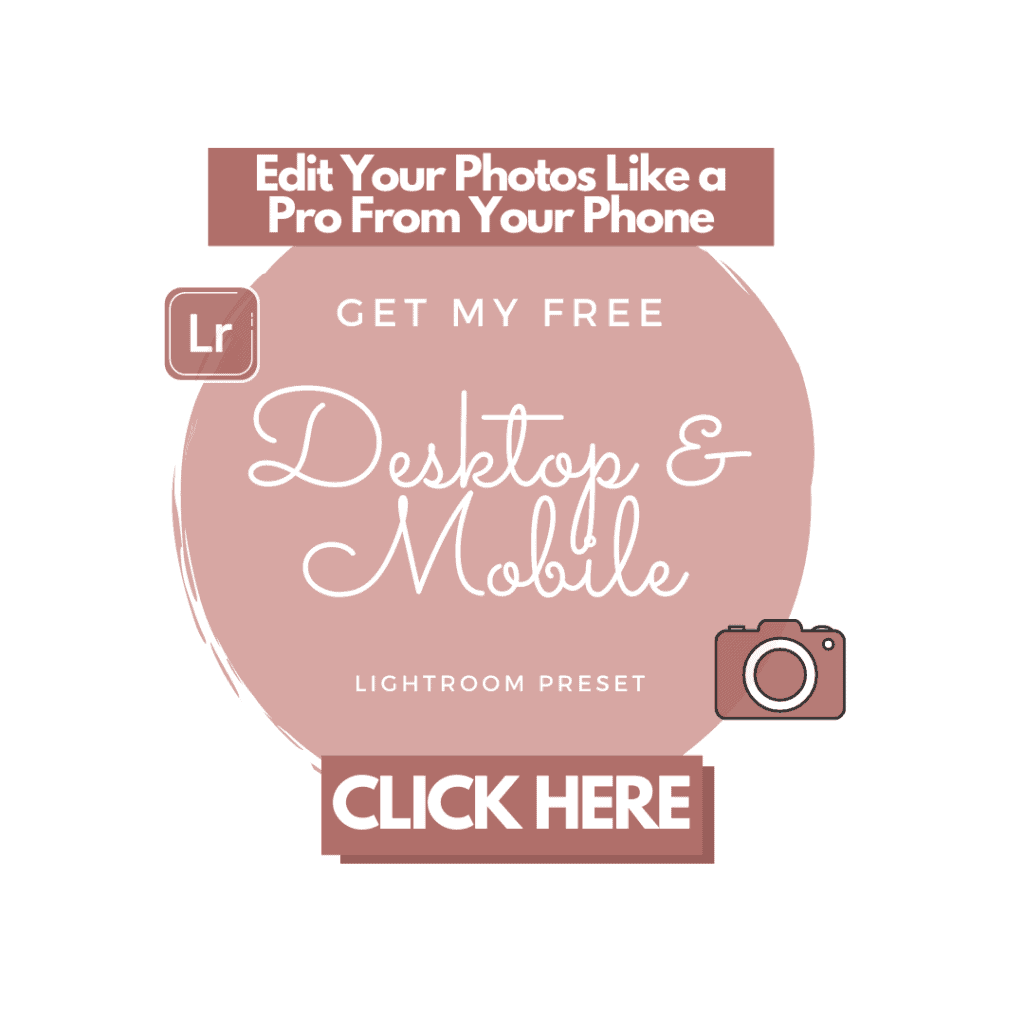 ---
And as always, you can find more sustainable travel content on Instagram @VoyagingHerbivore, Youtube, and TikTok and to get updates straight to your inbox, enter your email below in the footer, or to the right on the sidebar.

If you found this guide helpful and want to help us keep these resources free,
please consider making your next Amazon, Expedia, Hostel World, Etsy, and Booking.com purchase through our links (just click right on those words – you can do it right now and unless you clear your cookies before your next purchase, it will remember). It costs you no extra and gives us a small commission. Thank you!
---
Pin Caravan Parks in Scotland