If the incredible city of Edinburgh is on your bucket list, chances are you're already well into the research and planning stage of where you want to visit. 
When it comes to the magical capital of Scotland, you will find that the city is made up of something locals know as "closes".
Many of these closes are home to the most enchanting and oftentimes sordid stories of the city's history, so when spending time in Auld Reekie, why not acquaint yourself with the Edinburgh closes and explore this fabulous town like a local?!
What is a Close?
Okay, for those unfamiliar, a close is otherwise an alleyway that was/is privately owned (and often gated), and was/is, more often than not, named after the owners of that specific location, who were usually distinguished families or families of a reputable trade.
There's some debate as to where it the word 'close' originated. Some say they got this unusual name because these areas were 'closed' to the public (hence the big gates), while others say it's because these little lanes were so narrow that occupants couldn't get their horses and carts through because it was "too close".
Edinburgh is a historical city and it is peppered with closes (sometimes known in British-English as 'courts' or 'wynds'). And as it turns out, many of the city's most notorious and Insta-worthy landmarks lie within them.
---
Edinburgh Closes: Our Top 10
Edinburgh is one of the best cities in the world for donning a comfy pair of shoes, grabbing a warm drink, and traipsing through every nook and cranny, so without further ado, let's look at the best closes of Edinburgh waiting to be explored.
---
1. Dunbar's Close
First up is the quintessentially Scottish-sounding Dunbar's Close, located in the Canongate area of the Royal Mile, a mere stone-throw away from Edinburgh Castle.
Dunbar's Close is a magical little fairy garden tucked away in the heart of the bustling city. This 17th-century-style botanical escape is quite the hidden gem, and is a pleasant escape from the busy pavements of the Royal Mile.
This serene area features a wild garden, a canopy of trees, wooden benches, and a lovely patch of grass (ideal for picnicking on). It's thought that this particular close is named after David Dunbar, a 17th-century Edinburgh writer.
Read More: Dunbar's Close – A Complete Guide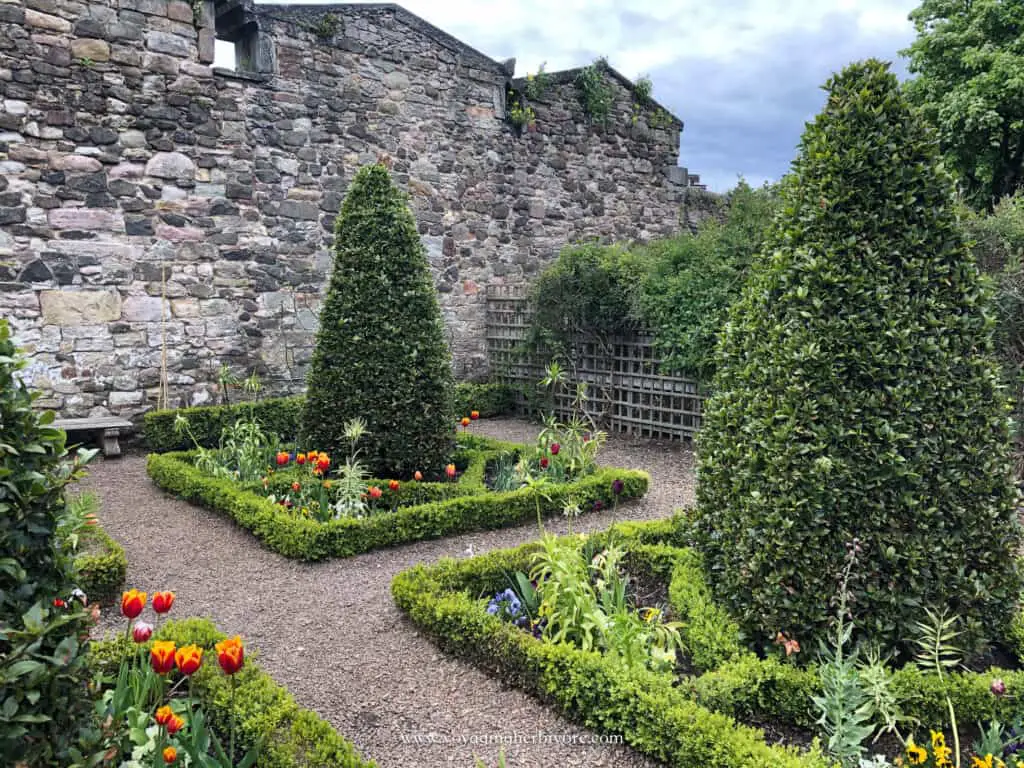 ---
2. The Real Mary King's Close
Bursting at the seams with culture and history, the Real Mary King's Close is said to be one of the most haunted locations in Edinburgh (it was even featured in series 4 of Most Haunted). 
Located a mere few steps away from Edinburgh City Chambers, the Real Mary King's Close has a long-standing reputation as an area shrouded in myth, murder, and other macabre activities. 
Mary King herself was a 16th-century businesswoman and person of prominence before most of her family succumbed to the plague.
---
3. Advocate's Close
Dating as far back as Medieval times, Advocate's Close is one of the steepest closes in Edinburgh and is not recommended for those with mobility issues.
During its prime in the 15th century, Advocate's Close was considered a fashionable area of the city, and housed families of distinguished origins, including Sir James Stewart, Lord Advocate of Scotland (hence the name).
Advocate's Close has recently been the focus of excavation and restoration projects, and is known for providing some pretty good views of the local neighbourhood.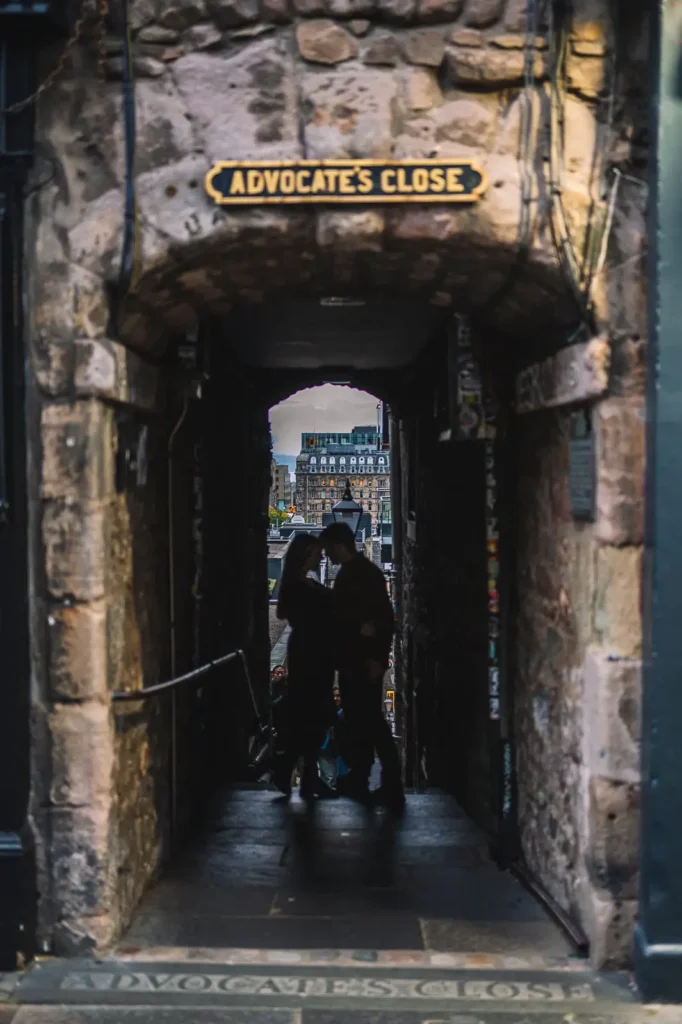 ---
4. Riddle's Court
Owing to the city's strong connection with all things Harry Potter, naturally, Riddle's Court is a popular hotspot amongst Potterheads.
Arguably one of the most famous Edinburgh closes, Riddle's Court is a category A-listed merchant's tenement – and is seriously romantic and swoon-worthy (so much so, you can even tie the knot there!).
The interior is just as dreamy too, with tall windows, cosy fireplaces, and chandelier-bedecked ceilings. Today, it is one of the city's most-loved venues for all types of functions/events.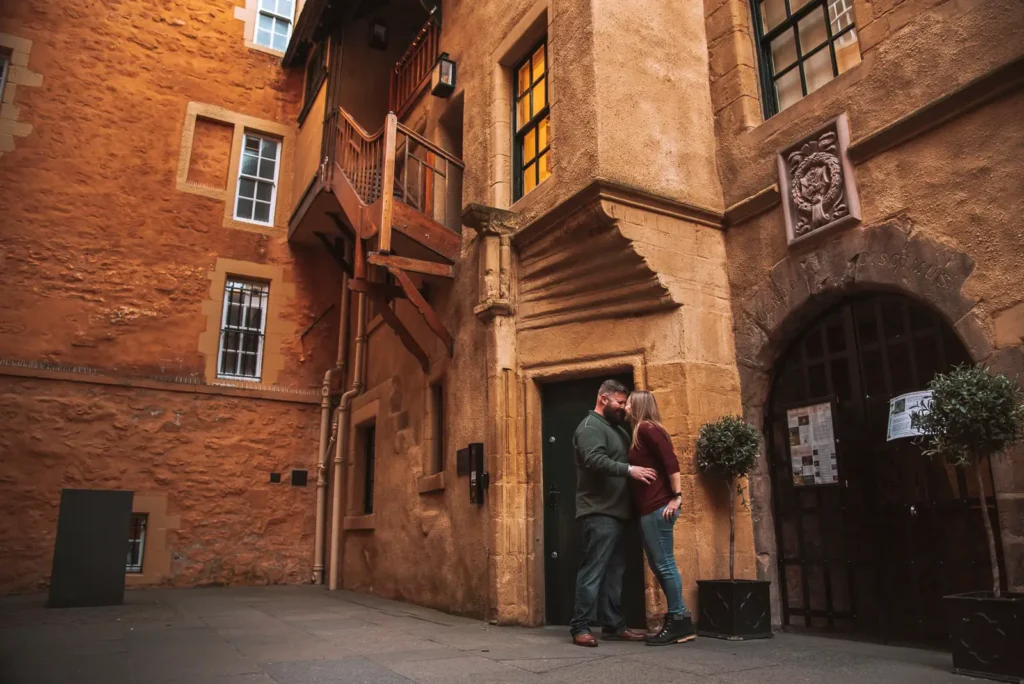 ---
5. Brodie's Close
Brodie's Close is named after its infamous resident, Deacon William Brodie, who was a respectable 18th-century figure (by day, anyway, at night he was a thief, and was supposedly the inspiration behind Dr. Jekyll & Mr. Hyde). 
As well as the fascinating history, Brodie's Close is home to some gorgeous architecture and even a cute little café to fuel your energy for more exploring!
---
6. Whitehorse Close
Located in the Canongate area of the Royal Mile, Whitehorse Close holds a collection of quaint witch-hat-shaped houses within the wynd, which gets its name from its former purpose as a coach house.
Most closes are pretty narrow and pokey, and this one is no exception. Be mindful that Whitehorse Close is one of the most famous closes in the city and can sometimes be tourist-heavy, so there may be a short wait.
---
7. Anchor Close
Known as the Eye of Edinburgh, Anchor Close dates back to 1521, and has had its share of well-known and well-to-do former occupants.
Within the close lies the former printing house responsible for various notable texts, including the Encyclopaedia Britannica and some of the works of one of Scotland's most notable writers, Robert Burns.
The close was also home to the parents of another local literary legend: Sir Walter Scott.
---
8. Bakehouse Close
Nestled into a corner of Old Town, a mere few hundred yards from the Palace of Holyroodhouse, Bakehouse Close is perhaps most well-known for being one of the Outlander locations.
Locals consider Bakehouse Close to be the most well-preserved of all the closes – many of which have undergone heavy restoration – and stepping into it feels like time-travelling back to the 1700s, when the location was considered "seedy" and was frequented by prostitutes.
---
9. Trunk's Close
Trunk's Close is the narrow, foreboding pocket of the High Street, which gives visitors a clear idea of the cramped conditions of this area in yester-year. 
Although, there is little documentation about the history of Trunk's Close, it is said to contain the building where the influential Edinburgh Review was published in the 19th century.
Trunk's Close is also home to a small but beautiful public garden.
---
10. Paisley Close
Paisley Close cemented itself as one of the city's most memorable areas on the 24th November, 1861, when a seven-storey tenement building collapsed, killing 35 of its occupants. 
Shortly after tragedy struck, the local newspaper reported of the astonishing rescue of a young boy from amongst the rubble. It is said that he could be heard calling out "Heave awa' lads, I'm no' deid yet!" from below the bricks and glass. 
The entrance of the close pays heed to this very event with a stone monument tribute to the young lad.
---
11. BONUS: Lady Stairs Close
Lady Stairs Close stands as one of Edinburgh's renowned alleys, cherished for its historical significance and captivating charm. Nestled within this close is the remarkable 17th-century residence known as 'Lady Stairs House,' a living testament to the past. This venerable house, with nearly four centuries of history, has a multitude of tales woven into its timeworn walls. In an era when affluent families sought refuge from the bustling thoroughfares, closes like this were their preferred sanctuaries.
While you explore Lady Stairs Close, be sure to visit the Writers' Museum. This institution pays homage to the celebrated Scottish literary luminaries: Robert Burns, Walter Scott, and Robert Louis Stevenson.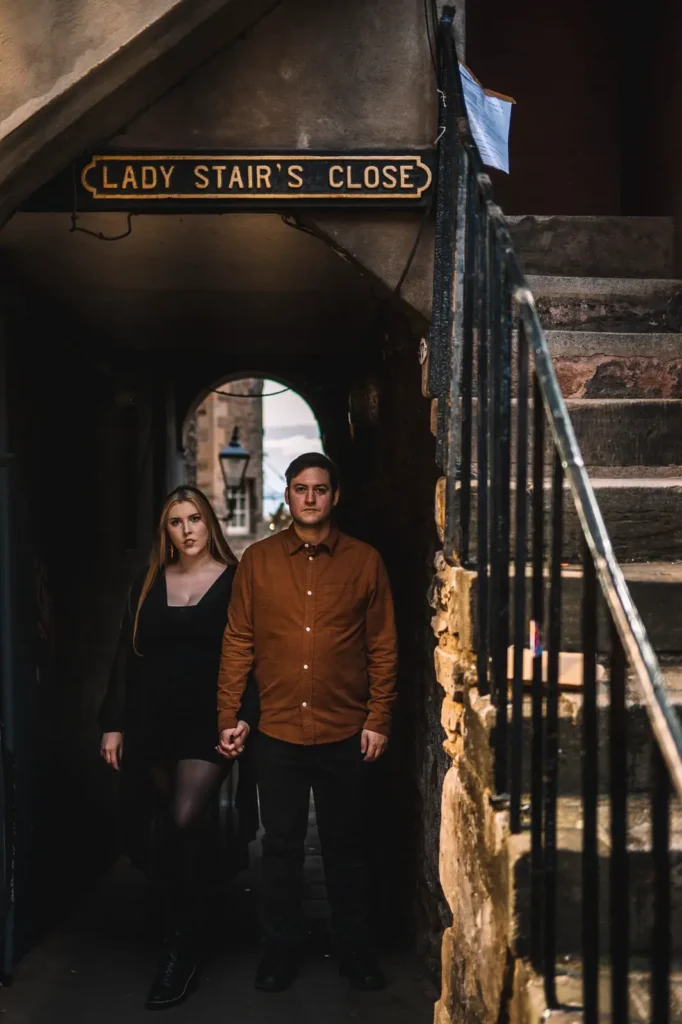 ---
Edinburgh Closes Map
---
Edinburgh Closes Restaurants
All this close trekking will surely work up an appetite, so while exploring the winding streets of Old Town, here are some of the fabulous eateries to refuel:
Café Andaluz Old Town, George IV Bridge
Angels With Bagpipes, High St
Makars Mash Bar, Bank St
The Three Sisters, Cowgate
Subway Social, Cowgate
Colonnades at the Signet Library, West Parliament Square
@Pizza Royale Mile, High St
Deacon's House Café, Lawnmarket/Brodie's Close
Six by Nico, Hanover St
Dishoom Edinburgh, St. Andrew's Square
Howies Restaurant, Waterloo Place
---
Edinburgh Closes Tour
Edinburgh is no stranger to some amazing tours, so why not see the best of the Edinburgh closes without missing any of the fascinating history of these areas?
Some of the best Edinburgh closes guided tours include:
---
Places to Stay Near the Edinburgh Closes
Whether you're looking for a snazzy hotel suite, a cheap 'n' cheerful B&B, or some fabulous Edinburgh closes apartments, here are some of the best accommodation options in and around the area:
---
Edinburgh Closes FAQs
How many closes are there in Edinburgh?
Because closes tend to be exclusive to older areas of a city (such as resident 'Old Towns'), Edinburgh's closes are mostly found in the Old Town/Royal Mile area, which used to be the city's high street. 
There are approximately 70 closes in this area alone. However, it's said that at one point, there were as many as 250 closes/courts/wynds in Old Town alone.
What is the most famous Edinburgh close?
The Real Mary King's Close is by far the most famous and notorious of all the Edinburgh closes. And although it was closed to the public for many years, tourists and locals are now welcome to peruse this historical neighbourhood.
What is the oldest close in Edinburgh?
The Real Mary King's Close is said to be one of the oldest locations in Edinburgh, although there is no official documentation backing this up.
---
More Scotland Posts
---
Free Resources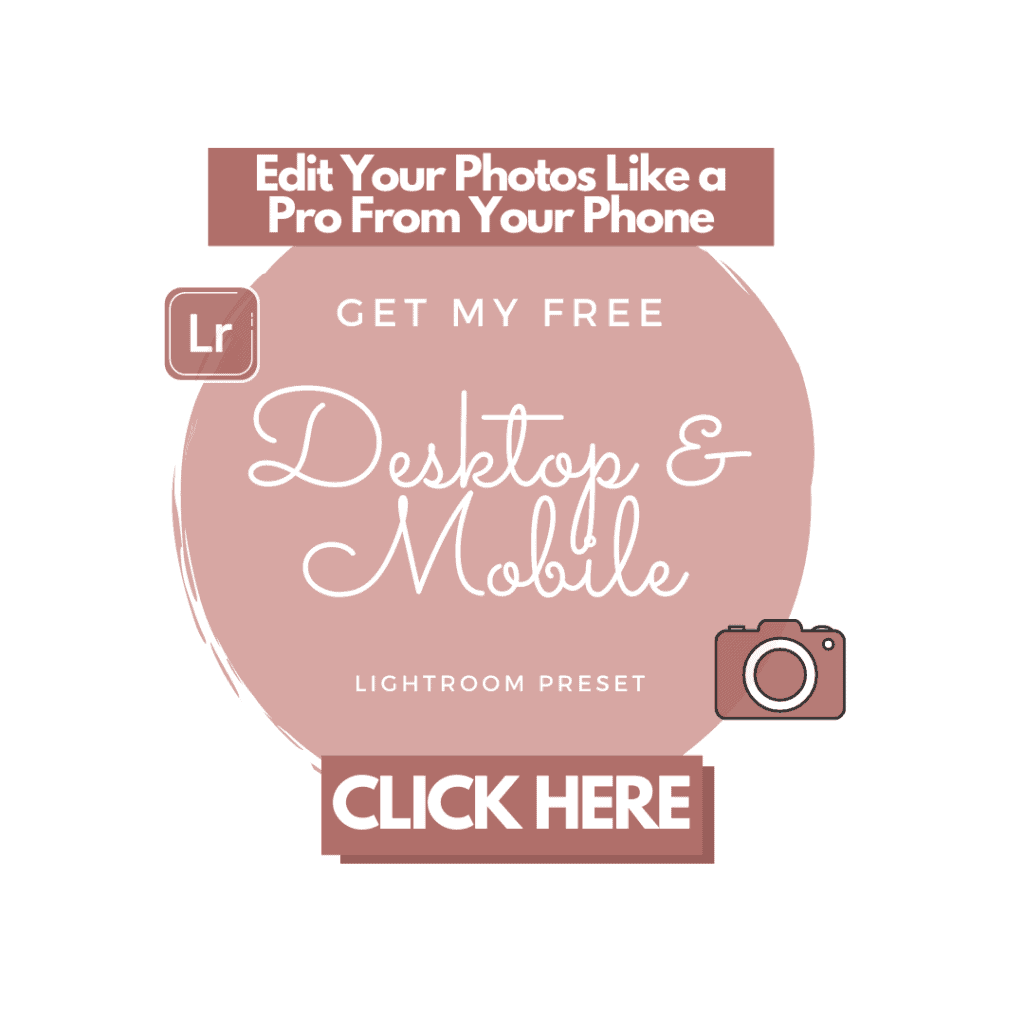 ---
And as always, you can find more sustainable travel content on Instagram @VoyagingHerbivore, Youtube, and TikTok and to get updates straight to your inbox, enter your email below.

If you found this guide helpful and want to help us keep these resources free,
please consider making your next Amazon, Expedia, Hostel World, Etsy, Trivago, and Booking.com purchase through our links (just click right on those words – you can do it right now and unless you clear your cookies before your next purchase, it will remember). It costs you no extra and gives us a small commission. Thank you!
---
Pin Edinburgh Historical Closes