Edinburgh is one city where there is never any shortage of fun or interesting things to do. 
Whether you're just stopping by for a day or two, or indulging in a week-long city break, you're spoiled for choice as to what to see and do (not to mention, where to eat and drink!)
It's no secret that Scotland is rich in culture, history, folklore, and mystery, and some of the best places to buff up on all of this are the many museums the country boasts.
We take a look at the top 8 Edinburgh museums to check out in 2023.
---
This site is user-supported and that's why we use affiliate links. At no extra cost to you, we get a little bit of money when you purchase something through one of our links. Thank you for helping support ethical, sustainable, and plant-based travel! You can read more about our affiliate disclosure policy here.
---
Edinburgh Museums: Our Top 8 picks
Museums are a great way to enjoy some cultural, historical, and visual treats, and are perfect for those looking for a cheap (or free) day out. So, without further ado, let's dive in.
---
1. National Museum of Scotland
Location: Chambers Street, EH1 1JF
Admission Cost: Free
So, museums aren't always the best place for young kids, right? Kids need interactive stimulation, and museums are often filled with artefacts that the staff would rather not get broken or, at the very least, get sticky fingerprints all over!
Read More: 13 EPIC Edinburgh Photography Spots You NEED to See
But for those travelling to Edinburgh with wee tots in tow, the National Museum of Scotland is perfect because it's designed to be a great day out for all ages.
The museum features ample things for kids to engage in, including interactive activities (spoiler alert: there's even a Formula 1 car for them to sit in!). Also, it features not one but two cafés with lots of delicious fresh eats to keep your rugrats' (and your own) tummies happy!
The museum also offers top-notch support and resources for autistic children.
Some of our favourite features include:
Scotland Galleries highlights tour
Kingdom of the Scots tour
Animal World
The Fashion & Style Gallery
The Museum's Kitchen, which focuses on yummy, sustainable food.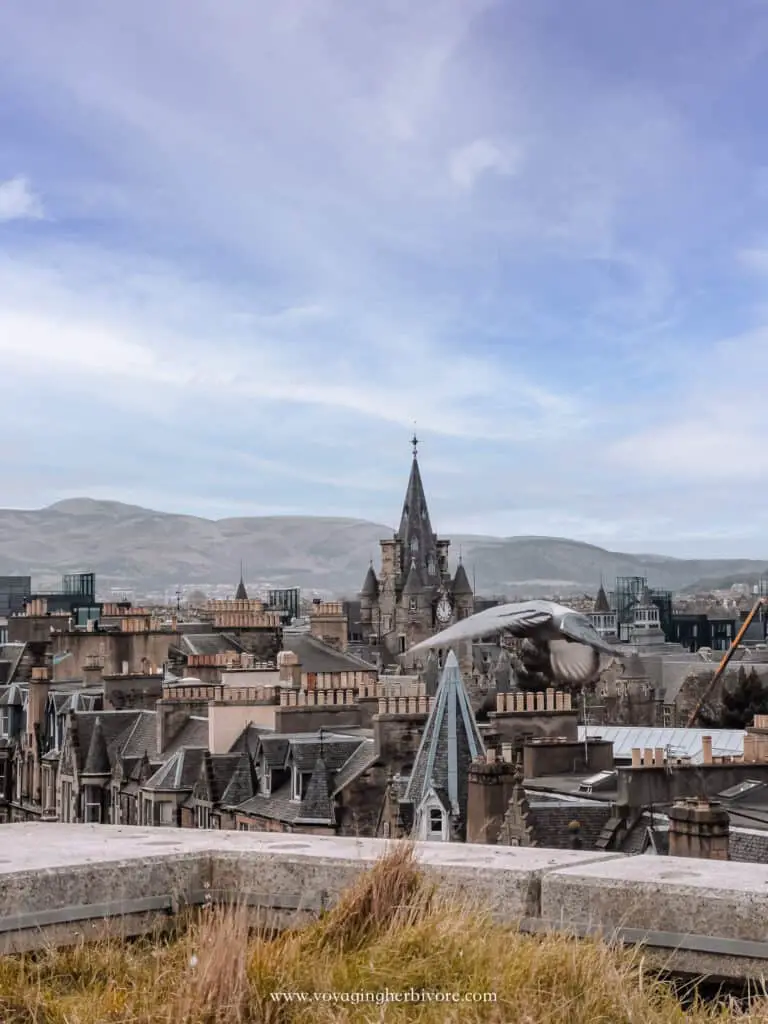 ---
2. Museum of Edinburgh
Location: Canongate, EH8 8DD
Admission Cost: Free (donations welcome)
Those looking to learn everything there is to know about the enchanting city of Edinburgh are in for a treat.
This incredible 4-star museum features a maze of charming 16th century buildings, which you can peruse while learning all about the city's fascinating (and oftentimes, grizzly) history. An added bonus is that the museum is located on the city's infamous Royal Mile, which also makes for an incredible day out.
In terms of facilities and access, this museum isn't ideal for those with certain mobility issues, as the building doesn't feature a ramp or lift, and the upper regions are accessible only by stairs.
The museum is recommended for visitors of all ages, and some of our favourite features include:
The vast collection of decorative art
The family activity area
Their regular free drop-in events
---
3. Museum of Childhood Edinburgh
Location: High Street, EH1 1TG
Admission Cost: Free (donations welcome)
Take the mother of all trips down memory lane by visiting Edinburgh's infamous toy museum, the Museum of Childhood Edinburgh. Regardless of your age, there will be something there that brings a nostalgic tear to your eye!
The museum was first opened in 1955, and features toys, games, books, dolls, and clothing that dates as far back as the 1800s, and is the ultimate resource for learning all about British childhoods from yester-year. 
The museum is suitable for wheelchair-users and those with limited mobility, as it features a ramped main entrance and a lift that goes to the first three galleries.
Some of our favourite features include:
The kindertransport bear (dating back to 1939)
Queen Anne doll (dating back to circa 1740)
Peter Rabbit soft toy (dating back to the early 20th century)
---
4. The People's Story Museum
Location: Canongate, EH8 8BN
Admission Cost: Free (donations welcome)
The People's Story museum is dedicated to the history of the city's working class life, culture, and people from between the 18th and 20th century, and looks closely at the trades, crafts, and events during this period.
Read More: 7 BEST Free Museums in Edinburgh
Edinburgh is an old city and its history is vast, fascinating, and at times, sordid, and the lives of the working class generations of the city hold many tales which can be relayed via the incredible artefacts of the People's Story Museum.
This museum has permanent main entrance ramp access, however, the first and second floors of the building are stair-access only. This museum, although not controversial or "adult-themed", is probably best enjoyed by adults and older children.
Some of our favourite features include:
Artefacts from crucial social/political movements, such as Women's Suffrage.
Oral history displays by the working class citizens of yester-year.
The wartime kitchen
A bookbinder's workshop
A prison cell
A tea room (not functioning)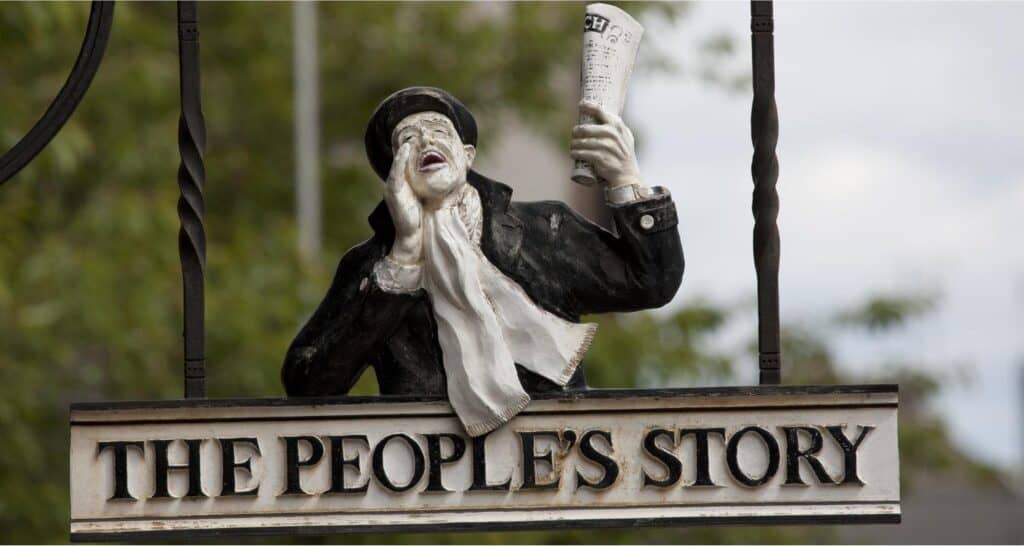 ---
5. The Writers' Museum Edinburgh
Location: Lady Stair's Close, EH1 2PA
Admission Cost: Free (donations welcome)
The Writers' Museum Edinburgh is dedicated to – you guessed it – writers! Specifically the three Scottish literary heavyweights, Robert Burns, Sir Walter Scott, and Robert Louis Stevenson.
The museum features real artefacts owned by the wordsmiths themselves, including books, portraits, rare objects, a printing press (in which some of Scott's novels were printed), and even Burns' writing desk!
You don't even need to be ardent lovers/readers of these writers' works to enjoy an afternoon perusing the Writers' Museum Edinburgh, as it is a fascinating experience for anyone of any age.
Unfortunately, there are no lifts or ramps, so this needs to be taken into consideration for visitors with mobility issues. The museum doesn't have an eating establishment, but it does have toilets and a gift shop.
Some of our favourite features include:
A ring given to Stevenson by a Samoan chief that is inscribed with "Tusitala", which translates to "teller of tales". 
A plaster cast of Burns' skull, which is one of only three ever made.
---
6. Surgeons' Hall Edinburgh Museum
Location: Nicholson Street, EH8 9DW
Admission Cost: From £5 per person
The Surgeons' Hall Edinburgh Museum is owned by the Royal College of Surgeons of Edinburgh and is part of the History of Surgery Museum, the Wohl Pathology Museum, and the Dental Collection.
Dating back to 1832, this is the second oldest museum in the city (the first being the Royal Scottish Museum), and boasts one of the most detailed and vast pathology artefact collections in the world. Those with a fascination with both history and anatomy will relish the opportunity to explore this incredible building.
Accessibility is available for everyone of all mobility levels, and service dogs are welcome. The museum recommends visitors aged 10 or over, due to certain content, and all children under the age of 16 must be accompanied by an adult.
Some of our favourite features include:
An reconstruction of an early surgery theatre
The true story of Burke & Hare
The inspiration and connection of the Royal College of Surgeons to Sherlock Holmes
A section dedicated to women of surgery.
---
7. National War Museum
Location: Edinburgh Castle, EH1 2NG
Admission Cost: Free (museum only)
If you're visiting Edinburgh, chances are you're already planning a trip to Edinburgh Castle (you'd be a fool not to!), and if so, why not stop by the fascinating (not to mention, award-winning) National War Museum and learn all about Scotland's colourful battle history?
Brimming with yesterday's Scottish army uniforms, weaponry, decorations, paintings, silverware, and ceramics, the National War Museum teaches you everything you need to know about Scotland's role in the First World War, the Thin Red Line, its connection to the Battle of Waterloo, and so much more.
Ideal for visitors of all ages, the National War Museum features interesting and exciting events and exhibitions that details over 400 years of the country's relationship with all things war. 
The museum has a level entrance and even has a wheelchair loan option at no extra cost, and features a public lift for easy access. While the museum itself doesn't have a café or restaurant, the main castle does.
Some of our favourite features include:
First World War Trail
Castle Quest Trail
"A Grand Life for a Scotsman"
"A Nation in Arms"
---
8. Modern Art Gallery Edinburgh
Location: Belford Road, EH4 3DR
Admission Cost: Free (There are parking charges, however)
This museum features not one, but two galleries (Modern One and Modern Two), which can be found in a stunning neo-classical building dating back to the 18th century.
The Scottish National Gallery of Modern Art is a must for lovers of all things creative, and features both temporary and permanent exhibitions, collection displays, and a print room (visiting this area is appointment-only).
As well as the incredible galleries, which features works from the likes of Eve Arnold, Pablo Picasso, and Francisco de Goya, the incredible surroundings of the gallery is a sight to behold, and even features a serpentine shaped lawn with a crescent shaped pool of water.
The galleries are wheelchair-accessible (and the venue provides wheelchairs), have ample parking (including disabled parking), and a café.
Some of our favourite features include:
"Conversations with the Collections" exhibition
"Your Art World" workshop
"Book(ish) | LBGTQ+ Artists" lecture/talk
"Alberta Whittle Visually Impaired Programme LIve" workshop
Paolozzi Studio display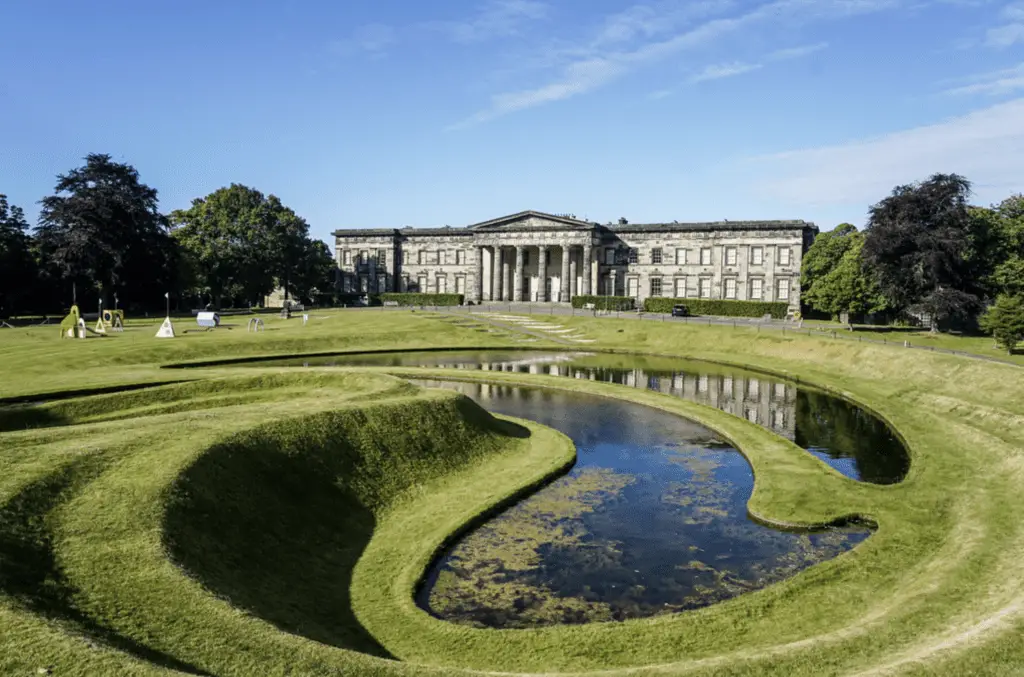 ---
More Scotland Posts
---
Free Resources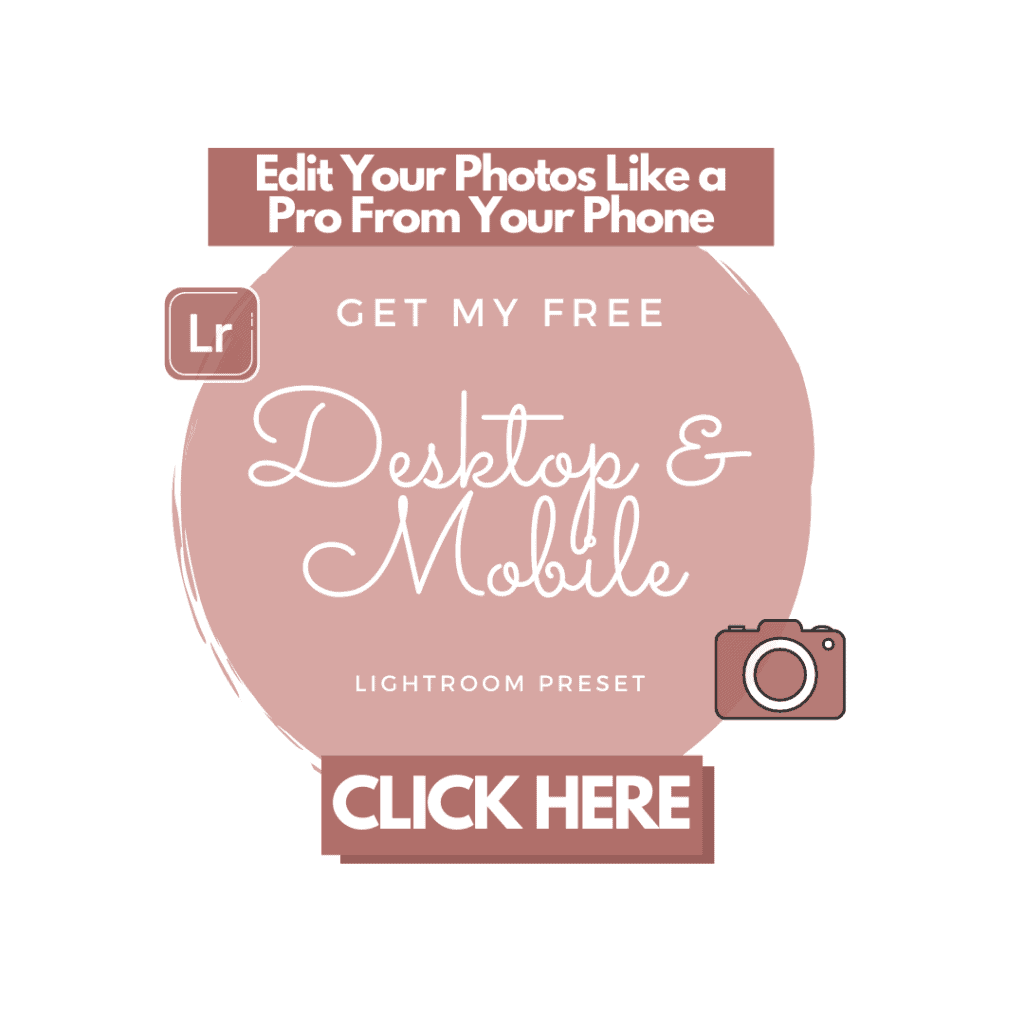 ---
And as always, you can find more sustainable travel content on Instagram @VoyagingHerbivore, Youtube, and TikTok and to get updates straight to your inbox, enter your email below in the footer, or to the right on the sidebar.

If you found this guide helpful and want to help us keep these resources free,
please consider making your next Amazon, Expedia, Hostel World, Etsy, and Booking.com purchase through our links (just click right on those words – you can do it right now and unless you clear your cookies before your next purchase, it will remember). It costs you no extra and gives us a small commission. Thank you!
---
Pin Edinburgh Museums