The world of social media and content creation is blooming and even though the process of creation can be a blast, it can also be quite exhausting to keep up with the high tempo that follows with new trends and the constant need of new content.
The creation process should be quick and easy to match the rapid changes in the media world and for that reason, Club Life Design created the Mobile Editing Masterclass. CLD made it their mission to help you create amazing content without expensive equipment in an simple but memorable way.
Sounds interesting? Keep reading for the full review and found out what the Mobile Editing Masterclass can do for you.
---
This site is user-supported and that's why we use affiliate links. At no extra cost to you, we get a little bit of money when you purchase something through one of our links. Thank you for helping support ethical, sustainable, and plant-based travel! You can read more about our affiliate disclosure policy here.
---
CLD Mobile Editing Masterclass Quick Guide:
Price: 139 € or take the 2-month payment plan of 2 x 75 €
Best For: New creators that want to learn about quick photo and video editing for their Social media or just to give their photos that extra touch, with the ease from their phone.
Free Trial/Money Back Guarantee: CLD offers a refund within 30 days of enrolment if the course did not work out for you.
Discount: Click here to check for current CLD discounts and sales
Worth It: If you are a beginner and prefer to have done structured steps to follow, skipping wasting time in finding the right tutorials on the internet this course is worth its money
---
What is the Club Life Design Mobile Editing Masterclass?
Club Life Design, also known as CLD, launched their first course, the Mobile Editing Masterclass, in 2020. CLD was created by two influencer couples, @mariefeandjakesnow and @explorerssaurus. CLD has since this course also released The Power of Instagram, The Freedom Lab, Posing Course and the newest edition, the Reels masterclass, where CLD paired up with the queen of Instagram Reels Marta Sierra.
As the name reveals, the Mobile Editing Masterclass teaches you how to edit photos and videos with just your phone. CLD provides you with strategies and techniques to take your photos to the next level. CLD wants to give tools that can be used by ordinary people without the need of expensive equipment.
The course is divided into two parts, photo editing and video editing. Each part includes an introduction, 13 modules, bonus material, worksheets, and every now and then live workshops.
CLD students also get access to an exclusive community Facebook group where students can connect and develop together. The group is also used for the students to ask questions to which the CLD team respond to each one and for CLD to inform members about updates or upcoming events.
---
Who is the Mobile Editing Masterclass for?
In the Mobile Editing Masterclass the CLD walks you through the very basics in mobile editing and touches on the topic on how to use your videos and photos for your benefit. The course is perfect for the beginner creator who wants to get started and the more experienced creator who needs some new ideas on how to create quick and easy content with just a mobile phone.
---
What is included in the Mobile Editing Masterclass?
Introduction
13 modules (see the chart below)
Bonus module
Outro
Each module contains about one or two chapters, with a video where they explain the technique, followed by material to practice the skills learned.
---
Mobile Editing Masterclass Course Structure
The parts, video and photo, both include an introduction to the course and how to use the platform. Here you can also download some materials for the course, such as resource guides and presets. You can find the worksheets with step by step pictures with the techniques from the different chapters on the platform. 
Every chapter has a written introduction with information about what apps are used, if they are free or if there are any costs. The CLD also gives their tips and thoughts about which apps to prioritize when it comes to investing in the apps. Good to know though is that since the course is pre-recorded some of the apps used may have changed their agreements since then. This means that the cost-information may not always be up to date. 
Each module goes through a different technique such as adding or removing objects, cloning yourself or adding music. In the Video part of the course they have also included chapters where they focus on sharing their thoughts about what makes a good video and analyzing viral content. CLD teaches you about connecting to your audience, growing on Social media and branded content. 
---
Photo Editing
If you are thinking about this course because you want to learn quick and creative editing you will find it all in this photo editing part. Easy introduction into how to use the course and everything that comes with it. The course is easily structured in the way that they are focusing on one editing skill in each lesson. The fact that there are videos and worksheets to follow together with practice photos you will be all set to perfect your own photos. Every video also includes a part about what to consider about that particular editing, such as surroundings and what to think about when for example removing objects. 
Sometimes for the smaller editing parts, it can be difficult to see what they are doing though the editing is shown on a mobile phone and therefore the screen is small and not always too clear.  
In the bonus chapter CLD keeps adding new chapters to provide you with new and useful information. This to help you stay updated and on top of your game. Since you get lifetime access do not forget to have a look every now and then to see if there are some new materials to check out. 
---
Video Editing
In the video editing part you will find a lot of inspiration on how to take your videos to the next level. What is really great is that CLD included a chapter where they analyze their own content that has worked for them. This to better understand the process of creating a good video depending on your purpose. It  provides you with what you need to take into consideration and gives you tips on how to reach your audience through the lens.
With just trying out the different chapters in the video part you will find a lot of new ideas for your next videos and reels.
---
What Languages is the Mobile Editing Masterclass Available In?
The course is held in English but subtitles are available in four more languages.
Video subtitles
English
Portuguese
German
Spanish
French
---
How Long Do You Have Access to the Mobile Editing Masterclass?
Once you have joined the class you have lifelong access to the material and future updates. All the modules are accessible right away and you can take and plan the class at your own pace.
---
What Happens When You Complete the CLD Mobile Editing Course?
When you have completed the course you can inform the CLD team and you will get a certificate of your new skills. 
---
Pros and Cons of the Mobile Editing Masterclass
Pros
An Official certificate of completion when finished
Lifetime access to the course (including new updates) and Facebook community where you can ask questions and connect with likeminded people
Provides easy step by step editing through video and worksheets
Offers practice videos and photos to practice the skills 
The CLD tries to update the material when they find new or better methods
Presets for Photos and videos
Cons
It is sometimes difficult to see what they are doing in the instruction videos
Apps and features are constantly changing and the course might soon not provide accurate information about the apps, there are already some apps that have changed (however CLD is trying to keep this updated)
There are a lot of different apps suggested for different features
Some information for android phones are missing
---
Mobile Editing Master Class Review: Is It Worth It?
If Instagram and TikTok are your primary social media platforms and you want to develop your editing skills I would say it is worth taking this course. 
Creating content can be very time consuming but with the strategies and easy tricks learned in this course you can learn how to create amazing content in an easy way. When you have learned the skills it is quick and accessible since everything is done on your phone. This is of course a huge advantage within this business where you need to stay on trends and deliver new content within a short period of time. 
Also since you will have a lifetime access it also means you will always have access to new and updated information at an affordable price.
---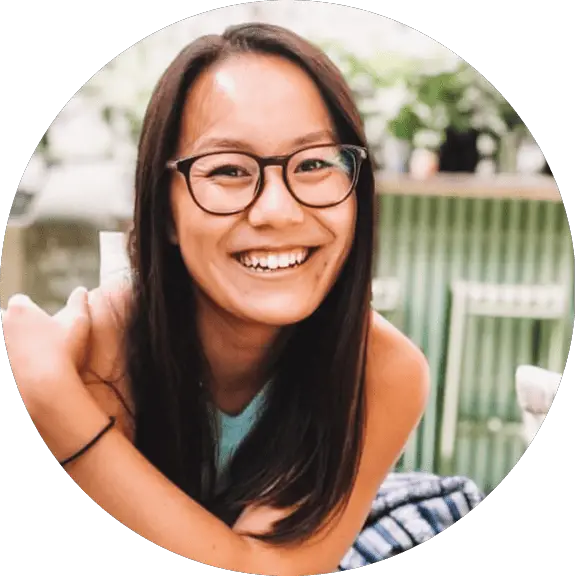 Meet the Author: Veronica
Hi there, I am Veronica!
I am an aspiring writer from Sweden. Words to describe me could be, part-time traveler and full time learner. The greatest thanks to Alysa, who shared her knowledge and gave me the opportunity to work on these pieces.
You can find me at lookforsmultron.com (bare with me it is still in process) where you can find travel inspiration and tips on how to make travel a bigger part of your every day. All the best!
Check out lookforsmultron.com
---
Free Resources