You need to add a widget, row, or prebuilt layout before you'll see anything here. 🙂
As more people become more conscious about the environment, interest in sustainable travel rises. According to a survey conducted by Love Holidays, as much as 6 out of 10 people said sustainable travel is important to them, and they are willing to make conscious choices regarding travel. While an 'eco-friendly holiday' may seem like an oxymoron, there are plenty of ways to reduce your impact while maximising your travels.
Read More: 15 Sustainable Travel Products You Must Have

One of the first steps to environmentally friendly practices is to consider what items you pack for a holiday. From your outfits to sustainable packing, reconsidering your choices can make a big difference in sustainability. Listed below are four sustainable items you should pack for your next outdoor holiday in Scotland:
---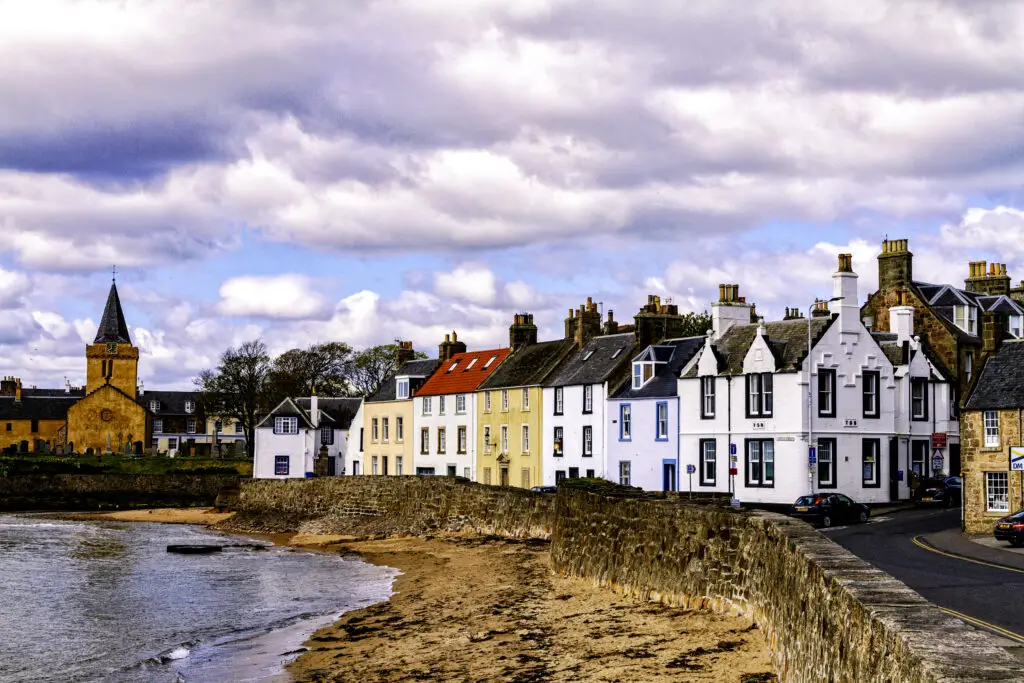 ---
Sunglasses

While Scotland is typically cloudy all year round, having eye protection is a must when travelling out. You still need to shield your eyes from the sun's UV rays, so you should still get a pair, as it can also boost the contrast of your surroundings. Sunglasses from Oakley offer not only durable and lightweight eyewear but also come with an option to polarise the lenses. In particular, the Leffingwell frames lean towards sustainability, as they are made from bio-materials with at least 56% bio-based carbon content. Even with a different material, the sunglasses retained a tuned flex for balanced fit, comfort, and head retention.
---
Reef-Safe Sunscreen
Like the eyes, UV rays can easily damage your skin during prolonged exposure while travelling, so having sunscreen available ensures you don't get an accidental sunburn. As the ocean surrounds Scotland, it's vital to look for 'reef-friendly' formulas or options without oxybenzone and octinoxate. These ingredients have the most detrimental effects on the ocean environment, and the chemicals can get into the ocean when washed out through water drainage systems. In most cases, reef-safe sunscreens work similarly, with just a slight difference in texture, so there is no reason why you shouldn't make the switch.
---
Insulated Water Bottle
One of the biggest contributors to plastic waste is single-use plastic bottles, with as many as 14 billion plastic drink bottles used yearly. Instead, bring your own reusable water bottles during your travels to stay hydrated. Most stainless steel ones are environmentally friendly and durable. Furthermore, the summer weather in Scotland tends to be hot and humid, so it's well worth investing in an insulated water bottle to keep your water cool. A reliable, leakproof option is the Contigo vacuum-insulated water bottle, which keeps drinks cold for up to 28 hours. For easy drinking on the go, it comes equipped with a pop-up spout with a protective cover to stop it from getting dirty. In most hotels, guests can refill their water bottles before going out, so you can save money and cut on plastic waste.
---
Sustainable Sanitary Products

For longer travels, it may be inevitable for ladies to have a period. This is especially problematic in remote areas of Scotland where there are little to no shops to buy sanitary products from, so having your sanitary products on hand can be great for unexpected run-ins. Fortunately, there are plenty of reusable period products, such as period pants or menstrual cups. But suppose you're having difficulty keeping them hygienic on the go. In that case, you may opt for organic disposable options like organic cotton pads made by &SISTERS as well as organic cotton tampons made by Flo, products which are absorbent, plant-based, and biodegradable.

What you pack is an important part of reducing your impact while on holiday. By taking steps to be more sustainable, you do your part to protect the environment. For more travel advice in Scotland, visit our blog for more details.