One of the most quintessential parts of Scottish culture is undoubtedly Hogmanay.
It's also one of the biggest celebrations in Scotland to sign off the end of the year with a bang (and welcome in a new and prosperous coming year). 
Essentially the Scottish version of New Year's Eve, Hogmanay often involves celebrations that continue the next day on January 1st (and sometimes longer!) and is great fun for all involved, whether native or visitor.
For those looking to travel north to the beautiful country of Scotland with the hopes of celebrating Hogmanay this year – here's everything you need to know about Edinburgh Hogmanay (the best place to celebrate!).
Read More: 12 Things to do in Edinburgh in December [Holiday Vibes!]
---
This site is user-supported and that's why we use affiliate links. At no extra cost to you, we get a little bit of money when you purchase something through one of our links. Thank you for helping support ethical, sustainable, and plant-based travel! You can read more about our affiliate disclosure policy here.
---
The History of Edinburgh Hogmanay
While the direct origin of Hogmanay is unknown, it's said to have stemmed from Norse and/or Gaelic traditions surrounding the winter solstice. 
Traditionally, Christmas was not recognised as a holiday in Scotland; instead Scots and Norse residents celebrated what they now believe to be Hogmanay. Vikings celebrated Yule (December 21st/winter solstice), and then later, protestants brought Christian celebrations into the country.
---
Etymologies
It is thought by historians that the word 'Hogmanay' derived from the 16th century Middle French language, with all variants of the word loosely translating to 'new year's eve'. While the direct origin of the holiday is unknown, this etymology may suggest that it derived from French customs.
However, other historians argue that Hogmanay has Norse etymologies, the basis of which stems from the theory that the word 'Hogmanay' stemmed from the Norse word 'Hoginanaye-Trollalay', which nods to the Norse mythology surrounding trolls. It's unclear how that has anything to do with New Year's Eve, however.
Irrespective of origin, Hogmanay is a pivotal part of Scottish tradition that not only survived throughout the centuries, but thrived.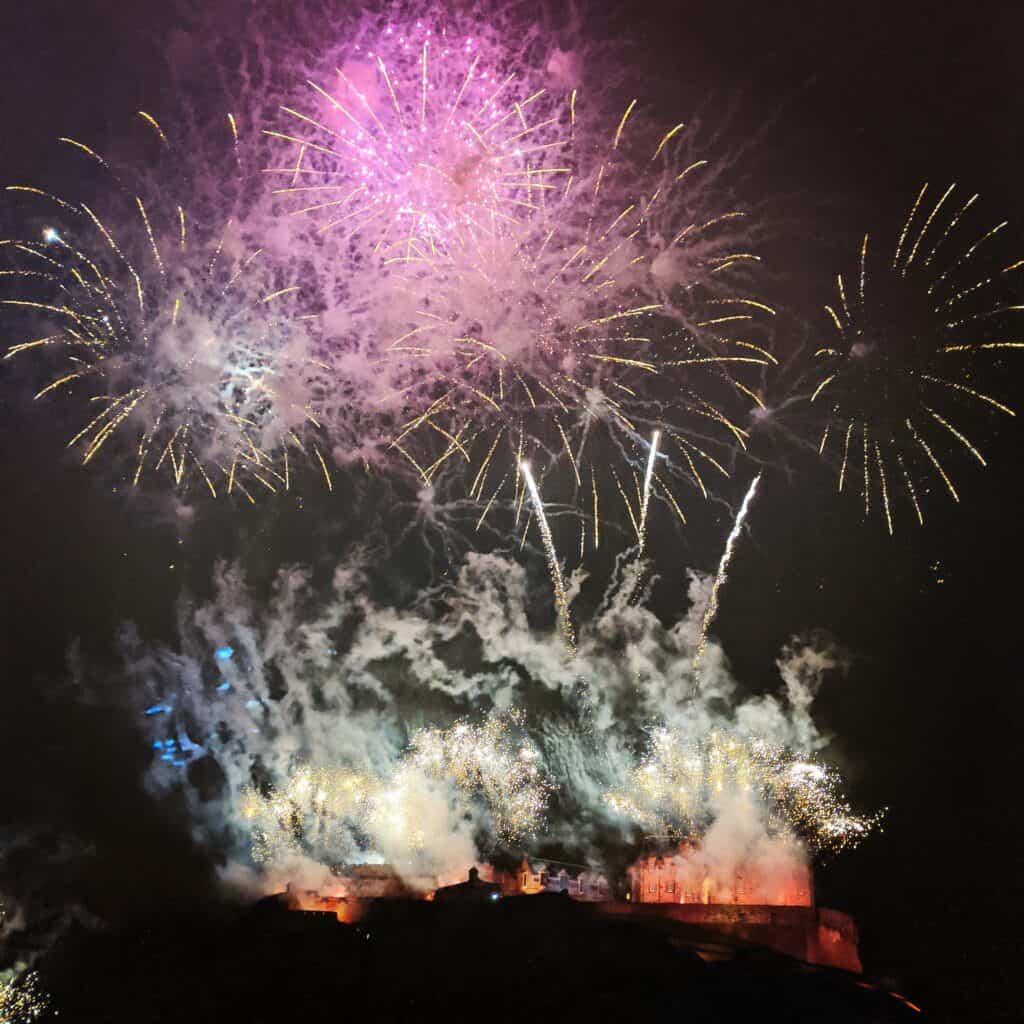 ---
Hogmanay Customs
There are many celebrated customs of Hogmanay that are enjoyed by locals and non-natives alike, and nowadays, the festivities often draw tourists in droves to celebrate the holiday.
---
First-Footing 
One of the most prominent customs of Hogmanay is 'first-footing', which means that the first person to set foot in a home on New Year's Day is said to be the bringer of good fortune for the coming year. 
This practice takes place as early as midnight on New Year's Eve, and is said to be similar to customs performed by the Georgians, ancient Greeks, and Vietnamese, although is said to have stemmed from the Viking invasion era in regards to Hogmanay.
The act itself involves knocking on doors (oftentimes, the doors of strangers) and bringing some sort of gift (such as food, coal, coins, whisky, or kindling) or singing a carol (such as Auld Lang Syne), which is a similar custom to one that is celebrated on the pagan sabbat of Samhain. The gift-givers would then be welcomed into the home with food and drink.
It is said that the type of person who performs the act of first-footing defines the luck and prosperity of the occupants for the coming year, and legend has it that tall, dark-haired male visitors were said to bring the most fortune.
---
Fireball Swinging
(Maybe best not to try this one at home!)
This custom generally only takes place in Stonehaven, Aberdeenshire (and probably for the best!), and quite literally involves swinging balls of fire around!
Typically it involves makeshift fireballs (constructed usually of chicken wire, which is woven into a sphere and stuffed with newspaper, sticks, and other flammable materials). A chain or non-flammable rope is then attached to the sphere, and as the clock strikes midnight, the balls are set alight and swung around as the Hogmanay party traverses the town. 
Traditionally the balls would then be cast into the Stonehaven harbour, which isn't advised now, owing to the potential damage the chicken wire may cause marine life.
---
Auld Lang Syne
Ask any Scot and they will inform you that the words to Auld Lang Syne are emblazoned into their souls!
While many countries will traditionally sing this song on New Year's Eve, it originally derived from a poem by the infamous Scottish writer, Robert Burns, and as the clock strikes midnight, Hogmanay celebrators will fill the air with this song, while linking arms or holding hands during the final verse, making it a very celebrated and adhered-to Hogmanay custom.
---
Celebrating Edinburgh Hogmanay 2023
If you wish to head to Scotland to celebrate Hogmanay in 2023, there's no shortage of festivities for you to enjoy.
All of the major towns and cities, including Edinburgh, Glasgow, Inverness, Stirling, and Aberdeen host all-night celebrations that you can enjoy well into the wee hours. Edinburgh is said to hold the largest celebrations, and pre-pandemic, boasted as many as 400,000 partygoers ringing in the new year.
The Scots are known to enjoy a shindig, and the celebrations often go on well into New Year's Day, which also usually features replenishing the energy levels with a traditional Scottish feast.
Unfortunately, the COVID-19 pandemic saw Hogmanay celebrations being cancelled for several years in a row, but the good news is all systems are go for 2023! 
If you're planning on celebrating Hogmanay 2023 in Edinburgh, there's much festivities to enjoy, including live music, fireworks, and street parties, plus plenty of free events for families to enjoy. It's well worth getting your tickets at your earliest convenience to avoid missing out, however. 
---
Concert in the Gardens
Edinburgh goes all-out when it comes to Hogmanay, and just some of the live music acts you can experience at West Princes Street Gardens this year include Paulo Nutini, Kasabian, Pet Shop Boys, Biffy Clyro, Madness, Blondie, Calvin Harris, Primal Scream, The Proclaimers, and more.
---
Princes Street's Street Party
Hogmanay on Princes Street is always great fun (and is known as the Home of Hogmanay) and allows party-goers to dance long into the night under the watchful eye of Edinburgh Castle!
The party involves music, fireworks, and other entertainment, and guarantees ringing in the new year with a bang!
---
Sprogmanay
Celebrating Hogmanay in Edinburgh isn't just for those legally allowed to enjoy a drum of whisky (or four!) – little ones can get involved too. Those travelling to the city with kids can enjoy plenty of free Hogmanay events designed for the wee whippersnappers.
One such event is Sprogmanay, which is a free celebration that takes place on the afternoon of New Year's Day within the National Museum of Scotland. Those wishing to attend can do so for free (no tickets required). The event works on a first-come-first serve basis.
---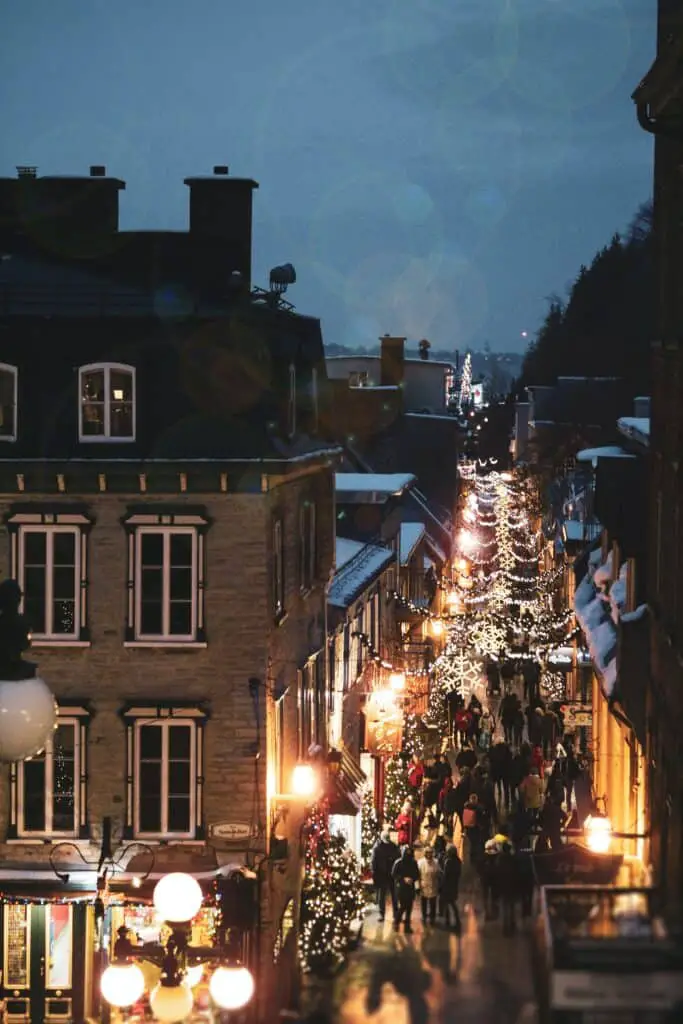 Edinburgh Hogmanay Festival
In case it's not been made obvious so far, the Scots take their Hogmanay festivities very seriously, and it is widely regarded as the most important holiday in the country.
One of the many events taking place is the city's Hogmanay Festival, which is an annual three-day shindig that dates back to 1993. The festival involves a torchlight procession, as well as many other events, and begins on the 31st December and doesn't end until the morning of January 3rd.
Typically the festival features the biggest rendition of Auld Lang Syne in the world, and when the clock strikes 12, everyone stops what they're doing, holds hands, and sings the hymn. 
The next part is optional (and isn't for the faint of heart!) and involves leaping into the freezing waters of the River Forth (a tradition that has been going on for many centuries and is said to be a good hangover cure!). 
---
Edinburgh Hogmanay 2023 FAQs
What are Hogmanay celebrations 2023?
Edinburgh's official Hogmanay organisers describe the city's Hogmanay 2023 celebrations as: "An evening of spectacular fireworks, music and light, celebrating the arrival of the New Year with friends old and new from around the world."
Where is the best place to go for Hogmanay 2023?
If Edinburgh's Hogmanay busy-ness isn't your jam, Scotland's second biggest Hogmanay celebration takes place in the capital of the Highlands – Inverness. 
The celebrations (which are family-friendly and free!) take place on the banks of the River Ness, and involve music, fireworks, and other festivities (which will be announced closer to the time).
Do you need tickets for Edinburgh's Hogmanay?
Yes, for most events you will need tickets, which can be found on the official Edinburgh Hogmanay 2023 website.
How much are tickets for Edinburgh Hogmanay 2023?
Tickets for the Princes Street street party is £27.50 (for non-residents) and £22.50 (for EH borough residents) and ticket prices for the Concert in the Gardens is around £70. 
What do you wear for Edinburgh Hogmanay?
Scotland isn't renowned for warm weather during the wintertime, and as Hogmanay takes place at the end of December (as well as outdoors), it's usually a chilly affair!
You're advised to bundle up with warm, fleecy clothing, scarves, gloves, a woolly hat, thermal underwear, warm and comfortable footwear, and having waterproofs at hand is always wise.
---
More Scotland Posts
---
Free Resources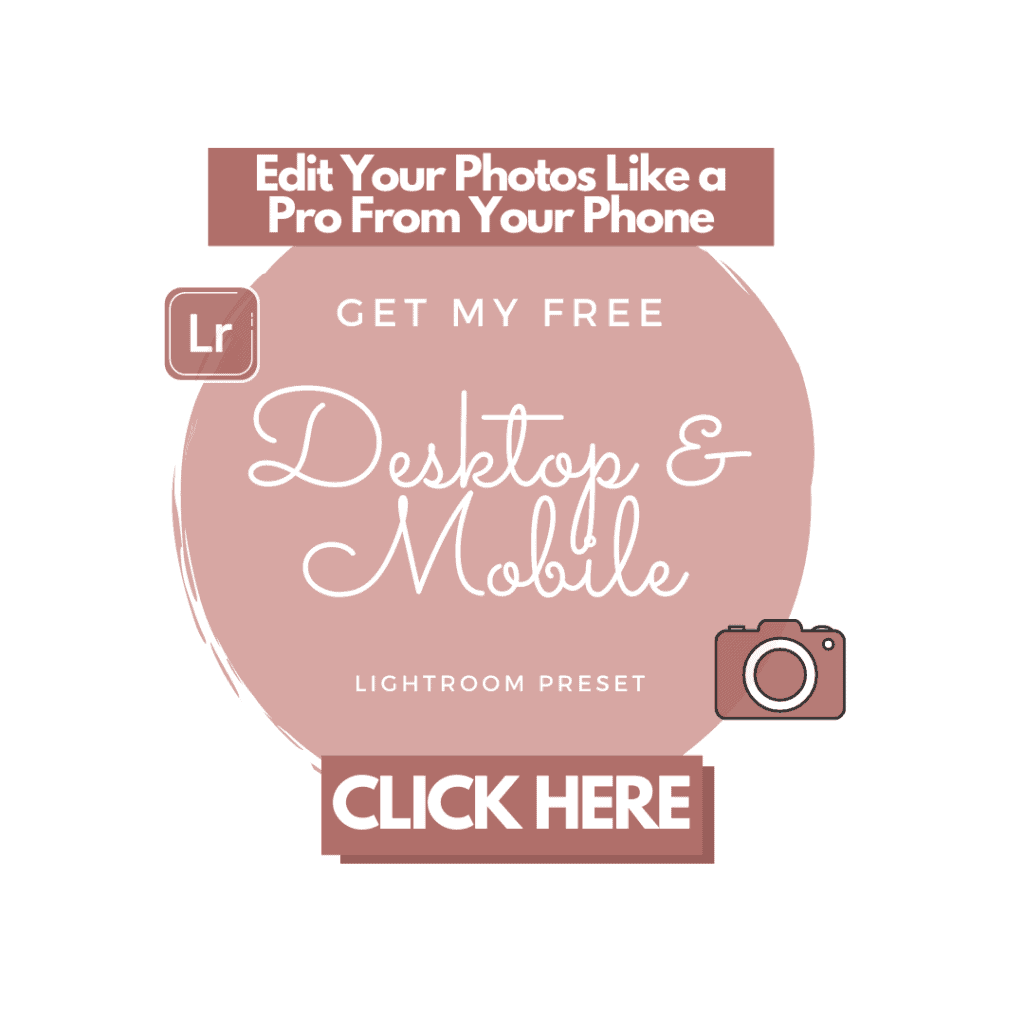 ---
And as always, you can find more sustainable travel content on Instagram @VoyagingHerbivore, Youtube, and TikTok and to get updates straight to your inbox, enter your email below in the footer, or to the right on the sidebar.

If you found this guide helpful and want to help us keep these resources free,
please consider making your next Amazon, Expedia, Hostel World, Etsy, and Booking.com purchase through our links (just click right on those words – you can do it right now and unless you clear your cookies before your next purchase, it will remember). It costs you no extra and gives us a small commission. Thank you!
---
Pin Edinburgh Hogmanay