If you love historical buildings, romantic rolling hills, and stunning scenery, Scotland is the place to be.
While the more touristy parts of the country, such as Edinburgh, Glasgow, the Highlands, and the Hebridean Islands, are, of course, beautiful and well worth a visit, some of the lesser-known locations are absolute hidden gems.
One such gem is Abbotsford, Scotland. If you're looking to explore some of the less busy areas of the country, this is the perfect place to start.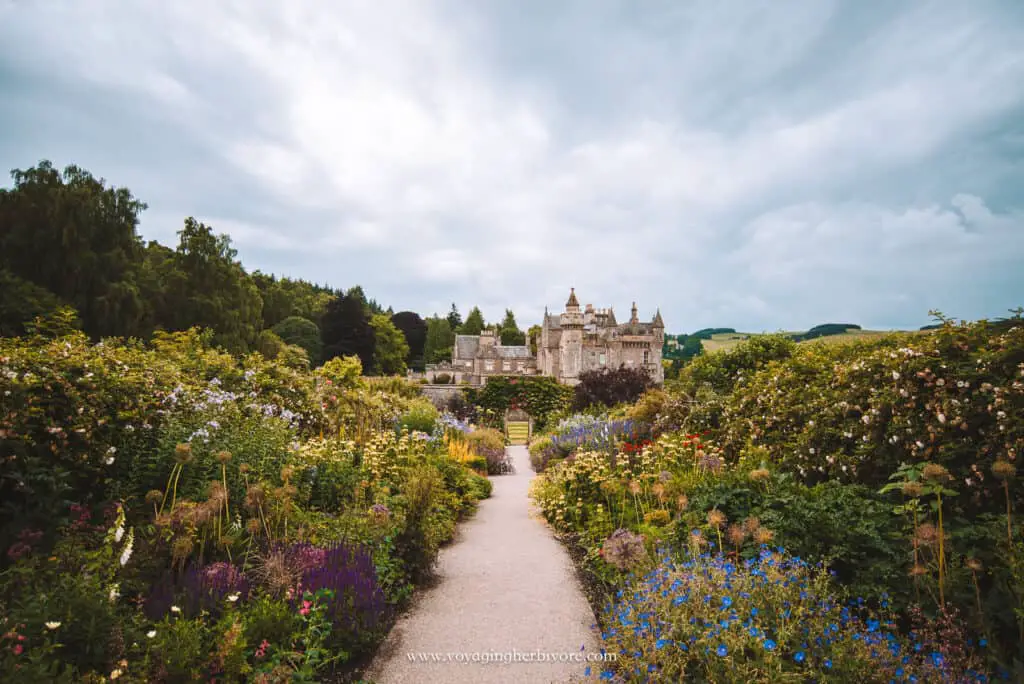 ---
Why Visit Abbotsford, Scotland?
Abbotsford can be found in Melrose, Roxburghshire, which teeters on the Scottish/English borders.
It was the home of the 19th century poet Sir Walter Scott, who was best known for his works 'Lady of the Lake', 'Ivanhoe', and 'Waverley' – and it certainly looks the part of the homestead of a romantic writer. In fact, it's one of the most famous estates in the world – and you can visit it and wander the great halls and gardens that belonged to the man himself.
It's well worth putting aside a whole day to take in the magnificent sights that the estate has to offer – all of which is like something out of Downton Abbey!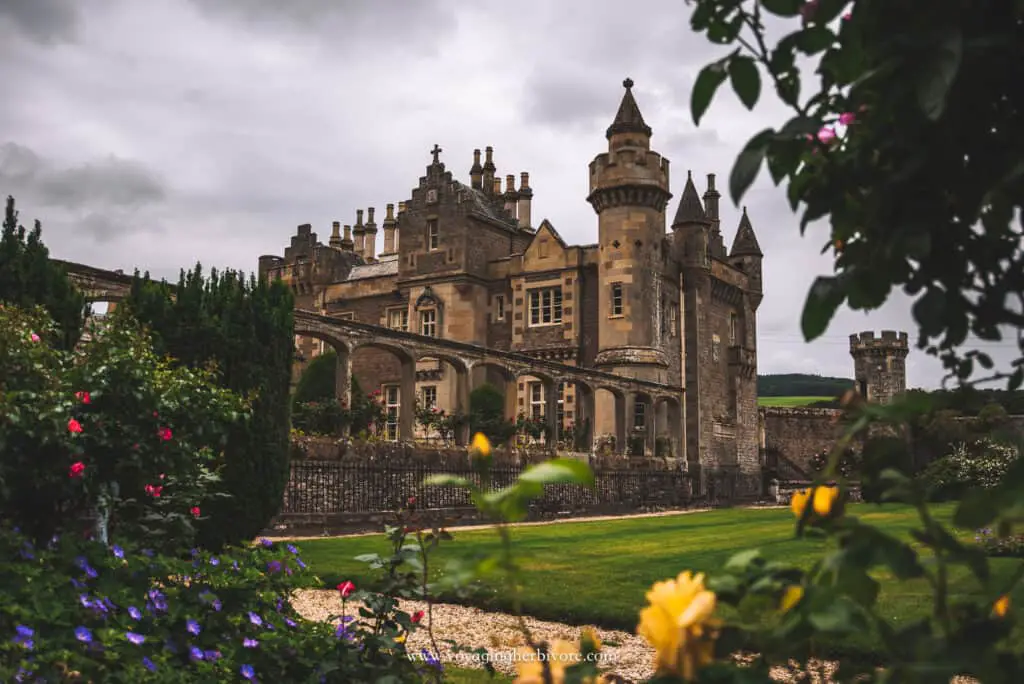 ---
Abbotsford, Scotland: A Visitor's Guide
Who Was Sir Walter Scott?
Sir Walter Scott was a busy fella and is still today one of Scotland's most well-known exports. 
Scott made a name for himself working as a historian, judge, advocate, legal administrator, playwright, painter, poet, and novelist, and was one of the major players in the European and American literature movement, focusing predominantly on romanticism. 
Later, he would become baronet of Abbotsford. In amongst all of this, Scott was the, er, Scot who popularised Tartan and put it on the map, as it were, is said to have "saved" the Scottish bank note after the financial crisis of 1825, and rediscovered Scotland's Crown Jewels. So yes, a busy boy!
After studying law for a few years in his early days, he migrated towards literature, where he produced a vast body of work, which he kept to until his death at the age of 61.
Despite suffering financial issues and debt that plagued his life, even up until he died, his work as a writer had a huge impact on western literature.
After his death in 1832, his works would go on to influence some of the most well-known writers to date, including Jane Austen, Leo Tolstoy, Alexandre Dumas, Honoré de Balzac, Fyodor Dostoevsky, Emily Brontë, Edgar Allen Poe, Thomas Hardy, George Eliot, Mary Shelley, Henry James, Mark Twain, Virginia Woolf, and more. 
But whether or not you're a fan of the literary scene, Abbotsford, Scotland has something to offer everyone.
---
Melrose, Scotland
Okay, so not to be confused with Melrose Avenue in Los Angeles! Melrose, Scotland, can be found in Roxburghshire, which is in the parish of the Scottish Borders, and is a picturesque town near the Eildon Hills.
As well as Abbotsford, Melrose draws in the tourists who like to stand in awe of Melrose Abbey, which dates back to 1136. The town, however, is much older and has been inhabited for thousands of years.
As well as the historical abbey, visitors of Melrose like to enjoy the two National Heritage sites it offers: Priorwood, which is perhaps best known for its apple orchard, and Harmony Gardens, which visitors love to admire the scenic views of the abbey and the Eildon Hills.
Melrose is also famous for its rugby heritage and is home to the Melrose Sevens; the first tournament of which took place in 1883, which brings a "carnival-like" atmosphere to the town during home games.
---
Abbotsford, Scotland
So now that we know just how fabulous the surrounding area is, let's focus on the icing on the cake: Abbotsford Estate.
As we mentioned earlier, it's worth putting aside a whole day to fully enjoy everything that Abbotsford has to offer, as the estate stretches across an impressive 120 acres. The landscape itself is worth a visit, but the inside of the manor is also jaw-droppingly beautiful – and perfectly preserved.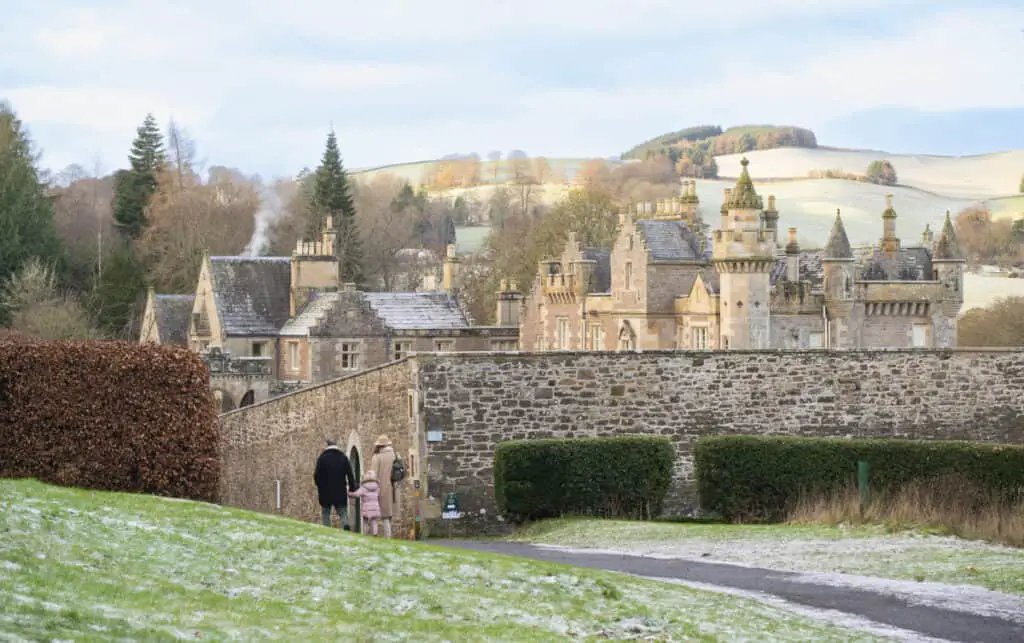 ---
Abbotsford Gardens
To fully appreciate the exterior of the estate, it is worth visiting during the warmer months of the year.
As well as the lush green gardens (known as Regency Gardens), visitors can enjoy the nearby woodlands and paths, all of which are now owned and maintained by the Abbotsford Trust. The garden was designed by Scott himself and runs parallel to the nearby River Tweed and is every bit as romantic as one of his poems. 
While traipsing the gardens, you can admire the 'Juliette' balcony that was adjacent to Scott's bedroom, and which also offers a pleasant view of the estate's 'Rapunzel' tower. 
There is also a meadow, greenhouse, kitchen garden (which still grows seasonal veggies, all of which are used in the restaurant), a mediaeval jousting tent, the Witch Corner sculpture train, colourful flowers, and fragrant herbs.
It was and is considered one of the most awe-inspiring and magical gardens in the UK.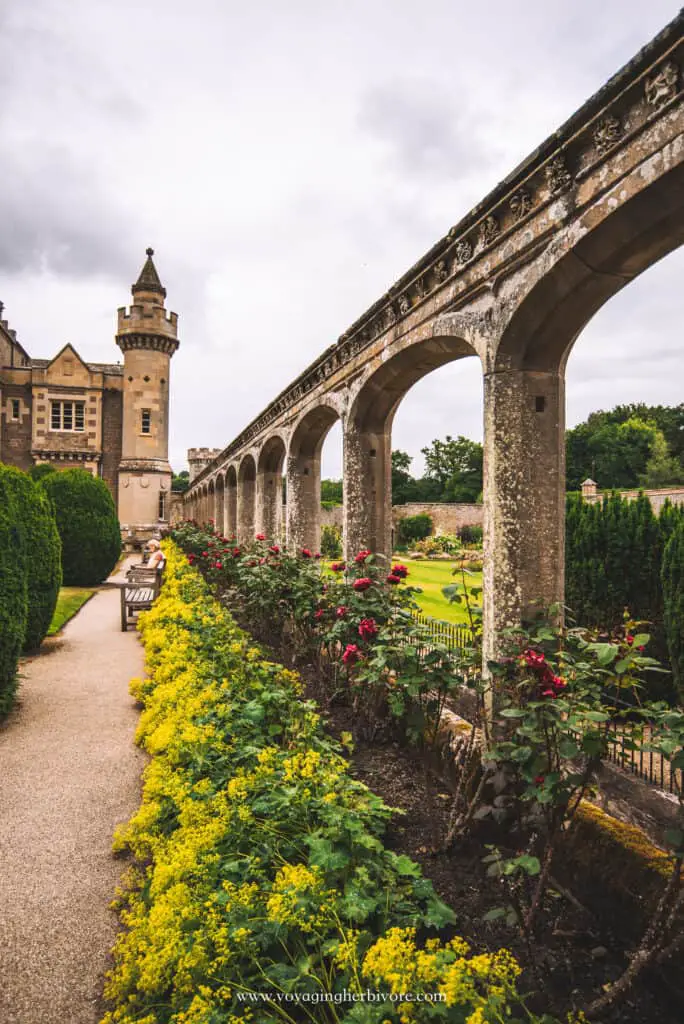 ---
The House
Once you've finished exploring the wondrous exterior of the property, it's time to head indoors and roam the rooms that Scott himself called home.
When entering the home, which initially started out as a modest farmhouse before Scott and his pals went to work on it, you can enjoy the sites with or without the Abbotsford Trust audio guide (which is free) as you venture into each historical room. 
When Scott initially purchased the home, it was much smaller and didn't have as much land to it. Over the years, he built, renovated, extended, and purchased adjacent fields from his neighbours to make the estate what it is today.
Scott made a generous income from his writing career, which allowed him to add certain features to the home, such as a library, study, conservatory, stables, a Chinese drawing room, an armoury, a dining room, and exhibition room – to name but a few. There's even a Catholic chapel, which was added some years after Scott's death by his granddaughter, Charlotte.
---
Eating at Abbotsford Estate
Spending the day wandering the vast home and gardens can certainly work up an appetite, so while visiting Abbotsford, Scotland, why not settle down for a bite to eat?
There are two indoor eatery options: the Ochiltree Café, in which you can enjoy hot meals, light bites, and afternoon teas, or the Witch Corner menu, which is based on the estate's Witch Corner sculpture trail (inspired by Scott's love of gothic literature). 
If you prefer to munch al fresco, you can enjoy coffee or a light bite outside on the banks of the River Tweed, courtesy of Sir Wattie's Horsebox Outdoor Catering.
Children's menus and facilities are included and well-behaved dogs are welcome.
---

---
Staying at Abbotsford Estate
If a day at the estate simply isn't enough, visitors can indulge in the 5-star accommodation that is available. This country retreat was once owned by Scott's granddaughter and makes for the perfect peaceful getaway for families, couples, or solo visitors. 
---
Abbotsford Gift Shop
Abbotsford Estate now has an online gift shop which allows you to order treats aplenty, including cashmere items, Abbotsford souvenirs, artwork, ceramics, and even Abbotsford's very own gin.
---
Visiting Abbotsford Scotland
You will need to purchase tickets in order to visit the estate. There are two options:
House & gardens (£14 per adult, £36 for a family ticket), £6.50 for children over 5 and under 17, £13 for students, and free for children under the age of 5)
Gardens only (£7.50 per adult, £21 for a family ticket, £3.50 for children over 5 and under 17, £7 for students, and free for children under the age of 5).
These tickets are valid for a year and allow you to visit the estate as many times as you wish during the year.
Witch Trail tickets can be purchased here. Other details including accessibility, getting to the estate, and photography rules can be found here.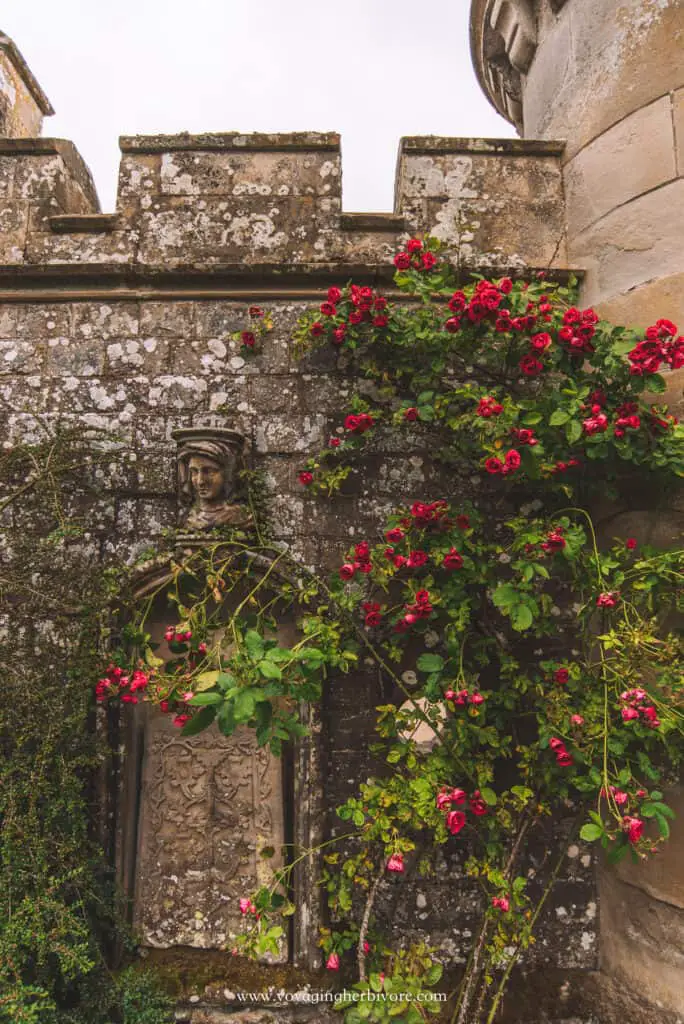 ---
Abbotsford Scotland FAQs
Where in Scotland is Abbotsford?
Abbotsford Country Estate can be found on the south bank of the River Tweed in the Scottish Borders region of the country and in the town of Melrose, and is closeby to Galashiels.
Is there a train from Edinburgh to Abbotsford?
Yes, you can get to Melrose via the train from Edinburgh. The train journey is 35 miles from the country's capital and takes roughly 58 minutes. It will drop you off at Tweedbank train station. 
Can you visit Abbotsford House?
Visitors are welcome to peruse the magnificent estate any day of the week throughout the year. The opening hours are 10-5. It is recommended that if you wish to eat in the restaurant that you book a table in advance.
What is there to do in Scottish Borders?
As well as Melrose Abbey and Abbotsford Estate, you can also explore Floors Castle, Traquair House, Dawyck Botanic Garden, Jedburgh Abbey, Thirlestane Castle, and Dryburgh Abbey.
---
---
More Scotland Posts
---
Free Resources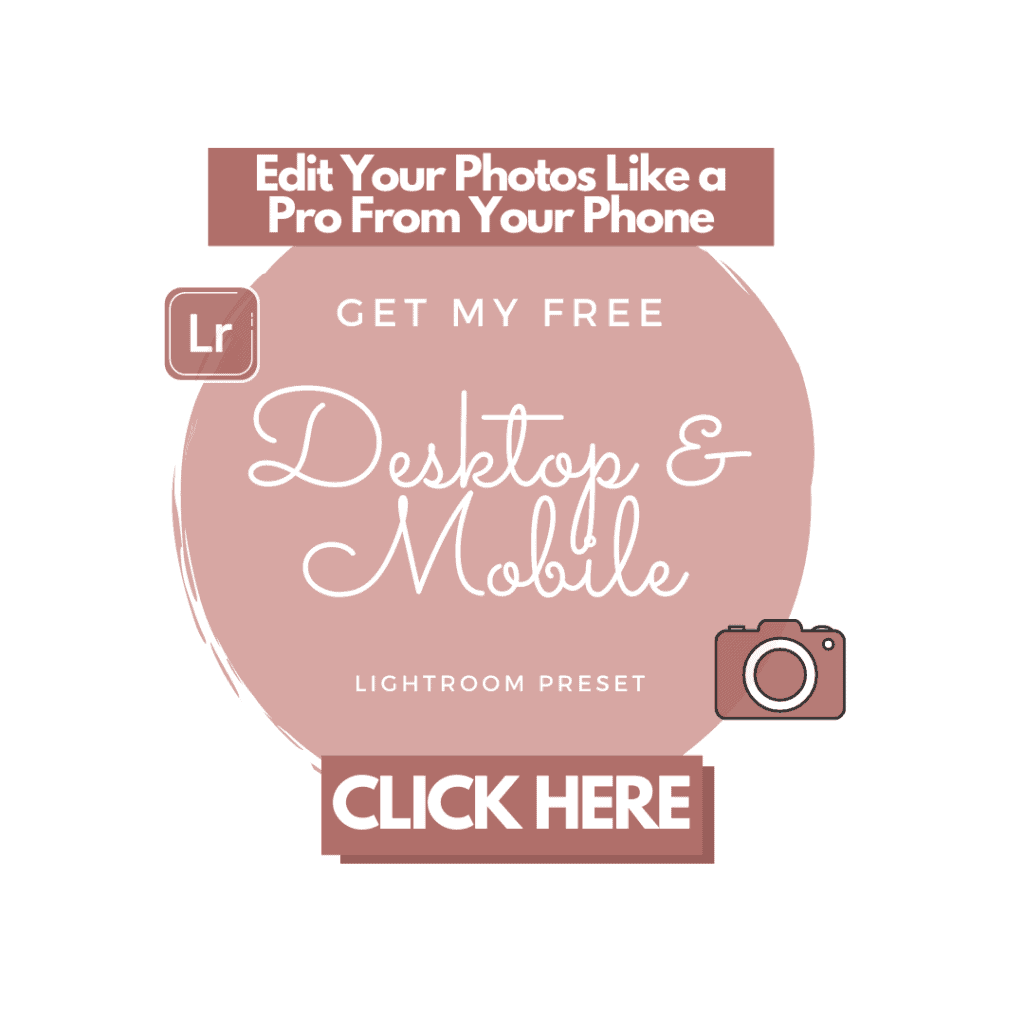 ---
And as always, you can find more sustainable travel content on Instagram @VoyagingHerbivore, Youtube, and TikTok and to get updates straight to your inbox, enter your email below in the footer, or to the right on the sidebar.

If you found this guide helpful and want to help us keep these resources free,
please consider making your next Amazon, Expedia, Hostel World, Etsy, and Booking.com purchase through our links (just click right on those words – you can do it right now and unless you clear your cookies before your next purchase, it will remember). It costs you no extra and gives us a small commission. Thank you!
---
Pin Abbotsford, Scotland