Scotland is more than just Irn Bru, whisky, and lake-dwelling monsters – it's a romantic hotspot for couples!
Whether it's your first time to the country as a couple, or you're back for more Scottish shenanigans, there's so much to do for loved-up duos.
We've put together the ultimate guide of the best places to visit in Scotland for couples. Irrespective of whether you both prefer buzzing city life, or something a little more rural – there's something for everyone in this fab country.
And even tho it's incredibly challenging to put together a list of all of the incredible places in Scotland, we hope this is a good start!

---
Edinburgh
Edinburgh is one of the most beautiful cities in the world – and is the perfect location for a romantic couples' photoshoot – as it is the ultimate chic town to enjoy food, drink, museums, guided tours, cultural events – and romantic endeavours! 
Read More: 6 Romantic Hotels in Edinburgh for Couples [With Hot Tubs]
---
Some of the best places/activities to visit in Edinburgh include:
Chocolate-Making (& Tasting)
Nothing brings people together like delicious things to eat – especially chocolate. 
Edinburgh is home to the world-famous Chocolatarium, which offers guided chocolate-making experiences, as well as teaching you all about the origins of chocolate and the process from cacao tree to bar.
Not only that, you will have the chance to make some chocolate of your own – all uniquely catered to your own flavour preferences – and yes, of course, you get to sample some of the produce while you're there!
---
Edinburgh Castle
Edinburgh is an ancient city with so much history – and Edinburgh Castle in particular has vast and colourful origins.
As well as its stunning views of the city (and the fact that it's a castle, which is pretty cool in itself), there's plenty to do at Edinburgh Castle, as you'll want to set aside at least two hours to do it all.
Sitting atop the aptly named Castle Rock, Edinburgh Castle has a vast and sometimes bloody royal and military history, and is said to be one of the most haunted locations in the city. 
Even though the castle is still garrisoned – meaning some areas are off-limits to the public owing to military purposes, the areas that are accessible provide much to do. You can tour the halls, museums, dungeons (at one point, the castle was 'home' to over 1000 prisoners – many of whom were pirates!), old royal bedrooms, the war memorial, and chapel – there's even two cafés to choose from to enjoy a bite to eat.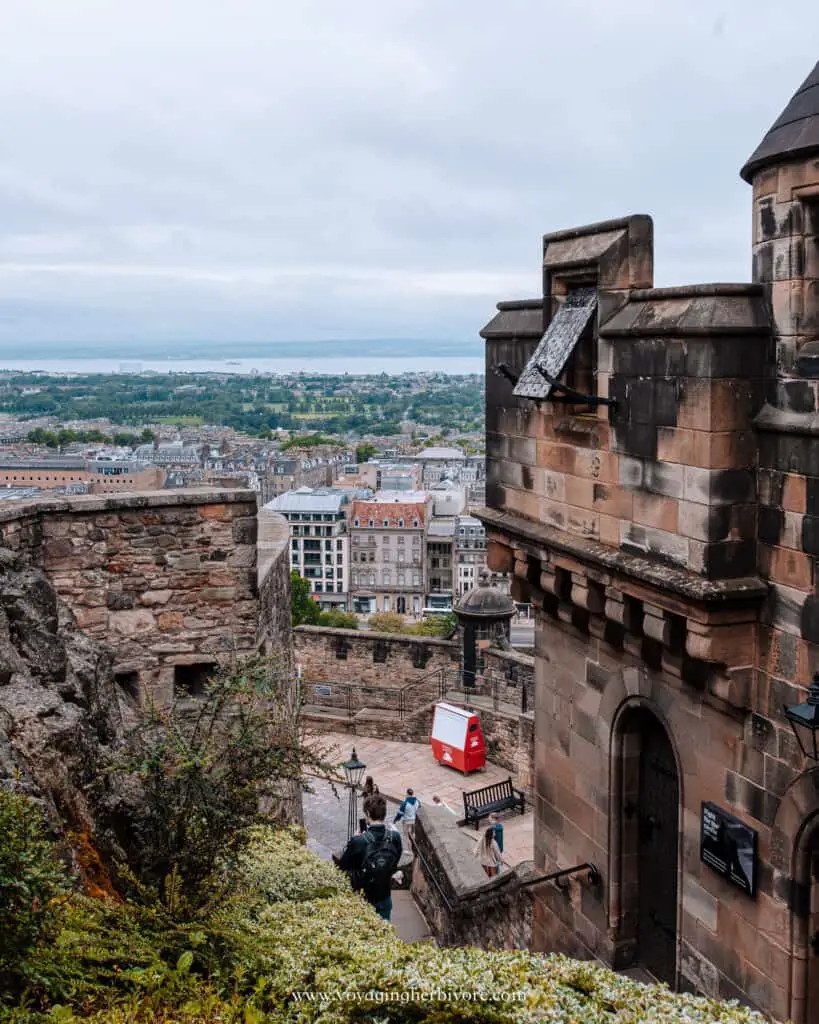 ---
Eating & Drinking
Edinburgh is a foodie haven – and there's so many wonderful restaurants, cafés, bars, coffee shops, vendors, etc., that you'll be spoilt for choice and may have difficulty deciding which ones to settle on!
Here at Voyaging Herbivore, we do our best to support local indie (and ethical) businesses, and some of our go-to plant-based eateries include:
Black Rabbit (Brougham Place)
Soul Vegan (West Richmond St)
Seeds For The Soul (Bruntsfield Place)
Chapter One Coffee Shop (Dalry Rd)
NovaPizza Vegan Kitchen (Howe St)
Sora Lella Roman Vegan Restaurant (Brougham Place)
Pulse (Lothian Rd & Princes St)
The Sly Fox (Henderson St)
Lucky Pig – Paradise Palms (Lothian St)
Sen Viet Vegan (Brougham Place)
Holy Cow (Elder St or Dundee St)
Considerit (Buccleuch St)
Check out the full guide on where to eat in Edinburgh!
---
Glasgow
Glasgow doesn't quite have the cultural and historical element that Edinburgh does, so it is often less touristy, which can be ideal for couples who love the bustling city – but without the queues!
---
Kelvingrove Art Gallery & Museum
Often one of the best ways to soak up a city's culture is by visiting its museums, and Kelvingrove is one of Scotland's best-loved offerings.
The museum and gallery boasts over 22 themed galleries (which equates to around 8000 objects) – and is completely free to enjoy. Just one item of which is the infamous Salvador Dalí painting 'Christ of St. John of the Cross'.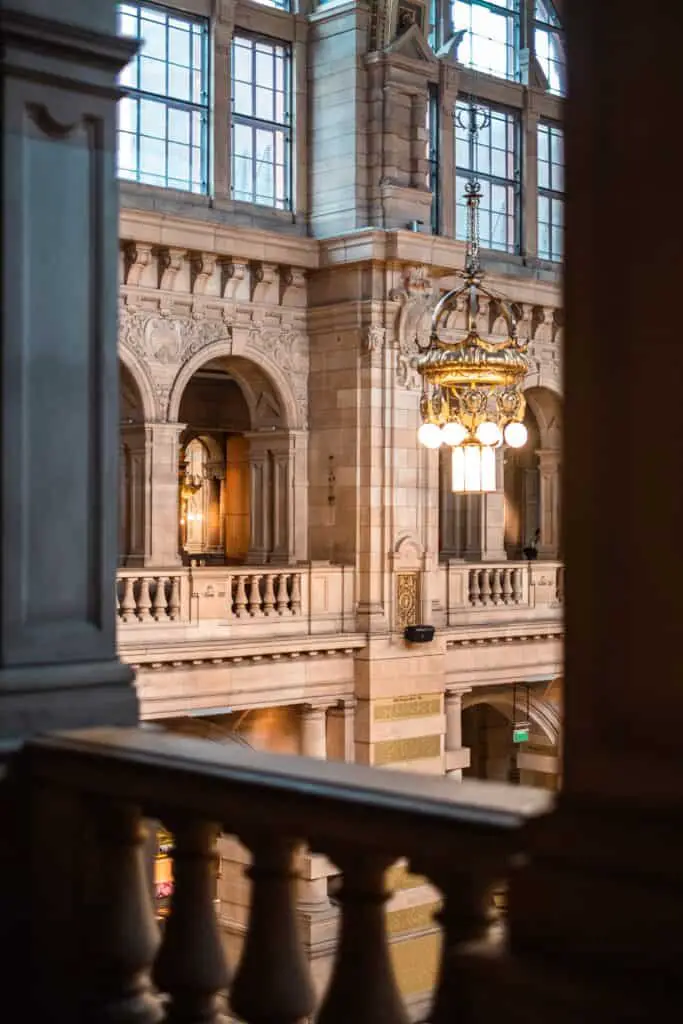 ---
Glasgow Film Theatre
Going to the movies is one of the oldest and best-loved date night options, so film fans will relish the Glasgow Film Theatre on Rose Street, which is an indie movie house that can be found inside one of the most historic buildings in the city and screens flicks from all genres and eras.
Simply grab some of your favourite snacks from the movie bar and snuggle up with your partner for a romantic evening at the pictures.
---
Sloans Friday Night Ceilidh
Couples looking for a romantic evening in Glasgow – that is also quintessentially Scottish – can don their dancing shoes for a night of traditional Scottish folk dancing. Sloans even has its own in-house Ceilidh band for added authenticity (known as 'Chitterybite') and is often considered the best night out in the city.
Formerly a coffee house, Sloans dates all the way back to 1797 and is one of the oldest nightlife spots in Glasgow.
---
Eating & Drinking
All that dancing will work up an appetite, so here are some of the best plant-based/cruelty-free dining spots in Glasgow:
Stereo (Renfield Lane)
Suissi Vegan Asian Kitchen (Dumbarton Rd)
The Glasvegan (Enoch Square)
Lotus Vegetarian Cuisine (Bridge St)
Falafel To Go (Hope St)
Soul Food Kitchen (Sauchiehall St)
Mono (King St)
Serenity Now (Great Western Rd)
The Hug & Pint (Great Western Road)
Vivi's Deli (Pollokshaws Rd)
The 78 (Kelvinhaugh St)
The Glad Café (Pollokshaws Rd)
Biff's (Hutcheson St)
---
---
Inverness
Inverness combines the best of both worlds – city life and (being on the doorstep of) the rural beauty of the Highlands, and can make a fantastic day detour for those wanting to spend some time off the beaten track.
---
Ness Walk
Few things scream romance like a hand-in-hand stroll along a rippling river. Adjacent to the Ness River is a pathway known as Ness Walk, which allows you to toddle along at your own leisurely pace and take in the sights of Inverness Castle, historical churches, stunning houses, cafés and restaurants (which you can dip into for a quick bite to eat), and the Ness Islands (a small cluster of natural islands amidst the river, which are accessible by bridge).
---
Inverness Botanical Gardens
You don't have to venture out into the Scottish wilderness to experience Mother Nature at her most serene. Instead you can step into the stunning Inverness Botanical Gardens (which can be located from your romantic Ness Walk stroll) and marvel at the lush greenery and dazzling colours of the gardens, which includes a tropical house, a cactus house, magical ponds, and even a wildflower meadow.
---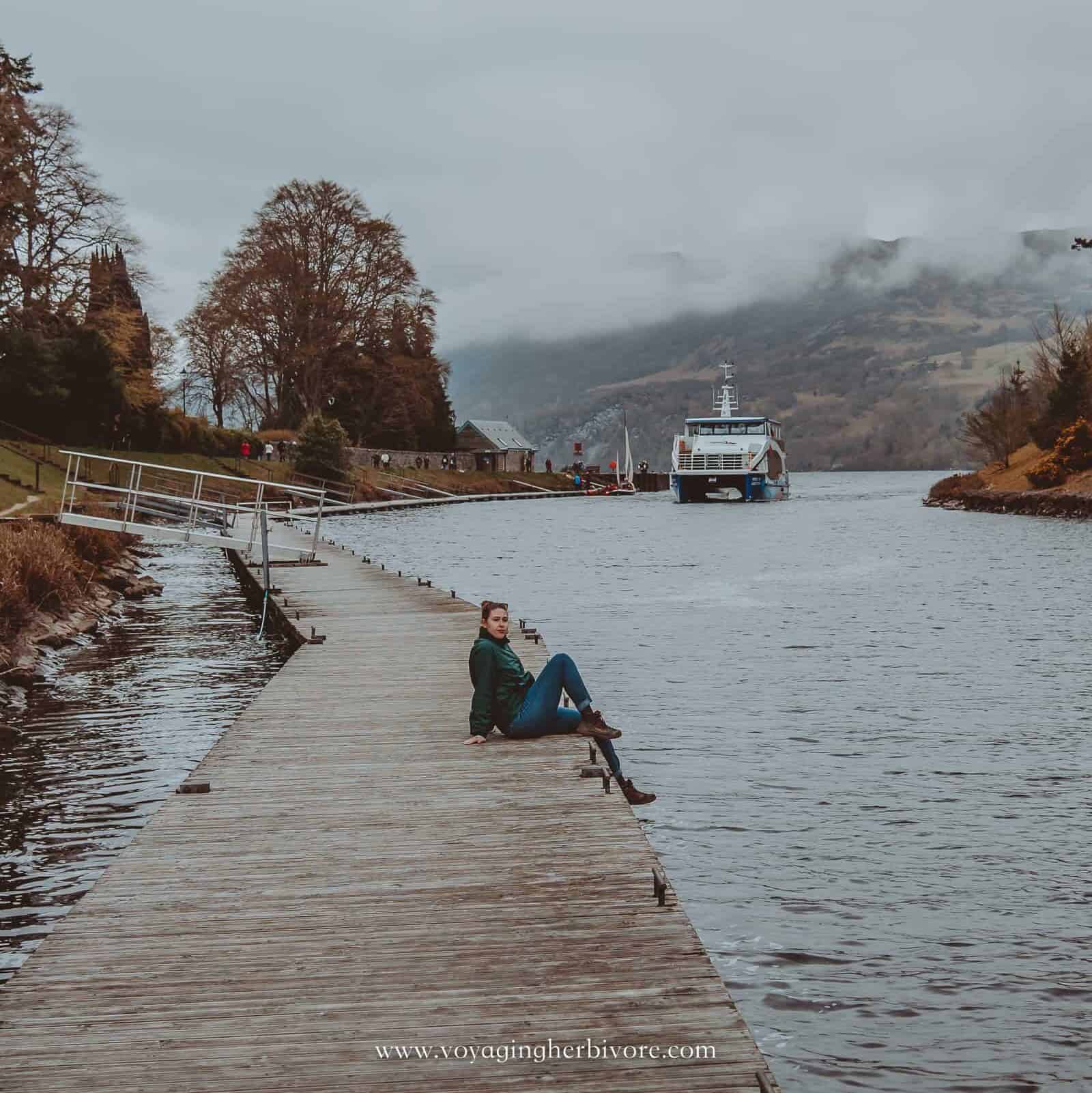 Loch Ness
One of the most undeniable reasons many tourists flock to Scotland is to try and grab a view of its prehistoric water-lurking beast!
Inverness has multiple cruise options to visit the lake and peruse the waters from the safety of a boat to catch a glimpse of Nessie! You can also opt to visit the famous Urquhart Castle nearby, as well as enjoy one of the several local country pubs for a drink or a spot of lunch.
Read More: Loch Drunkie: Camping, Walks, & More
---
Eating & Drinking
Inverness offers many delectable vegan/veggie dining options, including:
Culture Café & Deli (Chapel St)
Velocity Café (Crown Ave)
Salt N Fire (Victorian Market)
Johnny Foxes & The Den (Bank St)
EscoBar (Queensgate)
Cheese & Tomatin (Stephen's Brae)
---
---
The Highlands
Those who favour a more peaceful and scenic trip will be in awe of the Highlands as it offers views and terrain akin to a fairytale.
---
Ben Nevis
Hiking isn't for everyone, but those who can't get enough will want to stomp the trails of the UK's highest mountain, Ben Nevis. Whether you're an experienced hiker or a novice, Nevis has many hiking options; some challenging, some a little more newbie-friendly.
Ben Nevis is also a skiers paradise and boasts its own ski resort (which has some pretty epic views).
---
Glenfinnan Viaduct
Potter fans trek to Glenfinnan Viaduct en masse to catch a glimpse of the famous Jacobite Express that graces the railway with its Hogwarts-esque presence twice a day.
Whether or not you're a fan of the UK's most famous wand-wielder, Glenfinnan Viaduct is an incredible location with a quaint, picturesque village and some breathtaking valleys, lochs, and glens. There's even a museum you can stop by and buff up on the history of Scottish railways.
---
Tours & Tickets
---
Eating & Drinking
The Highlands may be rural, but you won't go hungry! Some vegan/veggie spots include:
Glen Rowan Café (Invermoriston)
The Inver Inn (Inver)
Old Post Office Café Gallery (Kincraig)
The Wildcat (Fort William)
One One Two Wine Bar & Eatery (Nairn)
---
Best Places to Visit in Scotland for Couples FAQS
What is the most romantic place in Scotland?
Some of our favourite swoon-worthy locations include:
– Arthur's Seat, Edinburgh
– Loch Lomond
– Dunvegan Castle (Skye)
– Galloway Forest Park
– Cairngorms National Park & Balmoral Estate
What is the best area to stay in Scotland?
Depending on what you and your partner prefer when it comes to breaks away, there are so many fabulous areas and accommodation to choose from.
What are the best cities to visit in Scotland?
Some of the best-loved Scottish cities include:
– Edinburgh
– Glasgow
– Aberdeen
– Perth
– Dundee
– Inverness
– Stirling
---
More Scotland Posts
---
Free Resources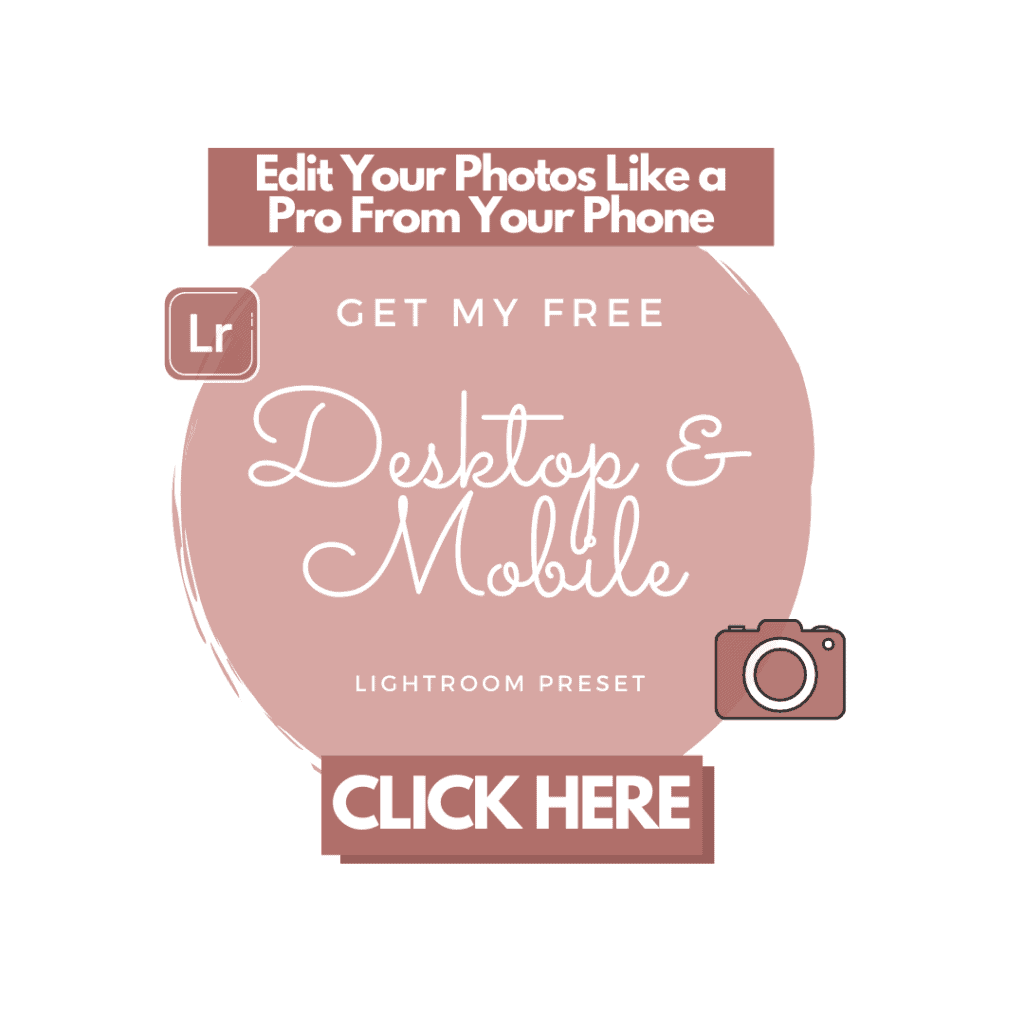 ---
And as always, you can find more sustainable travel content on Instagram @VoyagingHerbivore, Youtube, and TikTok and to get updates straight to your inbox, enter your email below in the footer, or to the right on the sidebar.

If you found this guide helpful and want to help us keep these resources free,
please consider making your next Amazon, Expedia, Hostel World, Etsy, and Booking.com purchase through our links (just click right on those words – you can do it right now and unless you clear your cookies before your next purchase, it will remember). It costs you no extra and gives us a small commission. Thank you!
---
Pin Scotland for Couples Guide