If you are in love with Scotland's landscape then you might be already thinking about seeing it from a different perspective. Catch a ride on a hot air balloon in Scotland, for a quiet and exciting adventure that offers some of the best views of the country. Air balloon flight is one of the items on many people's bucket lists, and if you are one of them we are bringing you information on how to enjoy a hot air balloon ride in Scotland.
Why Go on a Hot Air Balloon Ride?
Not many individuals get the chance to try the amazing experience of hot air ballooning. Do not question it if the opportunity arises! You won't regret it. Scotland is a fantastic location with a variety of landscapes to see. It is a true luxury to be able to see this from above, and it is priceless. Here are some reasons to consider when deciding if flying in a hot air balloon in Scotland is for you:
---
The Views Are Spectacular
Have you ever considered what it might be like to view the world from the air? Feel the freedom in the air as you consider what is happening beneath your feet from a distance. You can take in breathtaking views of lochs and highlands, and more on the hot air balloon ride.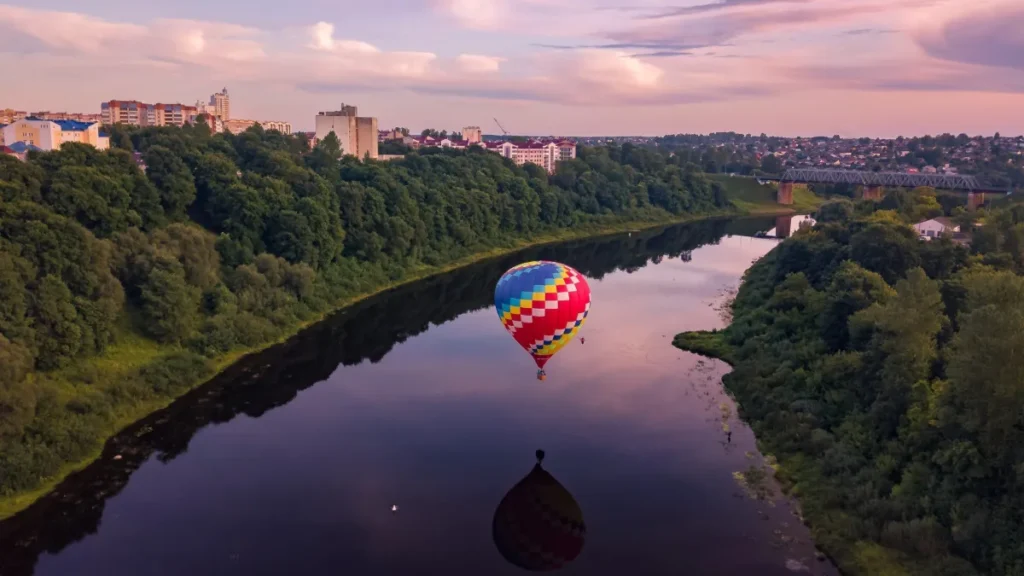 ---
It Is Safe
On a day with good weather, riding in a hot air balloon is completely safe. Many people are worried because of such basic technology that goes into the flight, but it is very simple, if the weather is good you are good to go.
---
It Is a Unique Experience
A balloon ride is a once-in-a-lifetime experience. And it will undoubtedly never feel the same if you repeat the action. It's impossible to put into words the feeling of floating through the air like a bird, above the clouds, taking in the view and the moment.
---
It Helps With Your Fear of Heights
Ballooning is the ideal approach to dealing with situations when you might feel dizzy or have a fear of heights. The tranquillity and freedom you will experience during your balloon ride have nothing to do with taking you over a ravine or onto a seventh-floor balcony.
---
It Is Very Romantic
For a date or even a marriage proposal, you cannot fail with a balloon ride. You will have amazing views and no other distractions, ideal for confessing your love to each other.
---
It Is Memorable
A hot air balloon ride is a fantastic opportunity to spend time with loved ones, friends, or even coworkers. It is an encounter that deepens your connection to both yourself and others. 
---

---
Where can you go on a hot air balloon ride in Scotland?
Scotland has a couple of launch sites which offer incredible views and experiences. Here are the sites you can book for your first air balloon flight:
---
1. Webster Adventures
Price:
Weekday morning £160 per person
Weekday anytime £170 per person
7-day anytime £190 per person
Webster Adventures is a hot air balloon company situated in Kinross. Their operations started in 2014 and they have been one of the top providers of hot air balloon rides in Scotland. They are the only balloon company that can carry a minimum of two passengers, making this a perfect romantic adventure and a unique opportunity to ride over Scotland's breathtaking scenery without a crowd onboard. 
When you buy the voucher you still need to call them the day before your desired time of the flight to confirm you are coming and to double-check all the information. They will let you know where to go and when, in case of any last-minute changes. 
Be sure to wear comfortable clothing. The wind chill decreases as we fly higher, but depending on the weather, you might want to bring some warmer gear for the ground. We frequently land in fields, which are ideal for takeoff and landing but may not be ideal for high heels or some fancy shoes.
You will fly at a height of 2,500 feet during your ballooning experience. The weather and wind direction may affect the flight's precise route. The average flight lasts an hour. There will be plenty of time to admire the skies and the scene below. Depending on the wind speed, you can anticipate travelling between 5 and 15 miles during the flight. At the end of your flight, when you land, you will receive your flight certificates and some champagne to toast.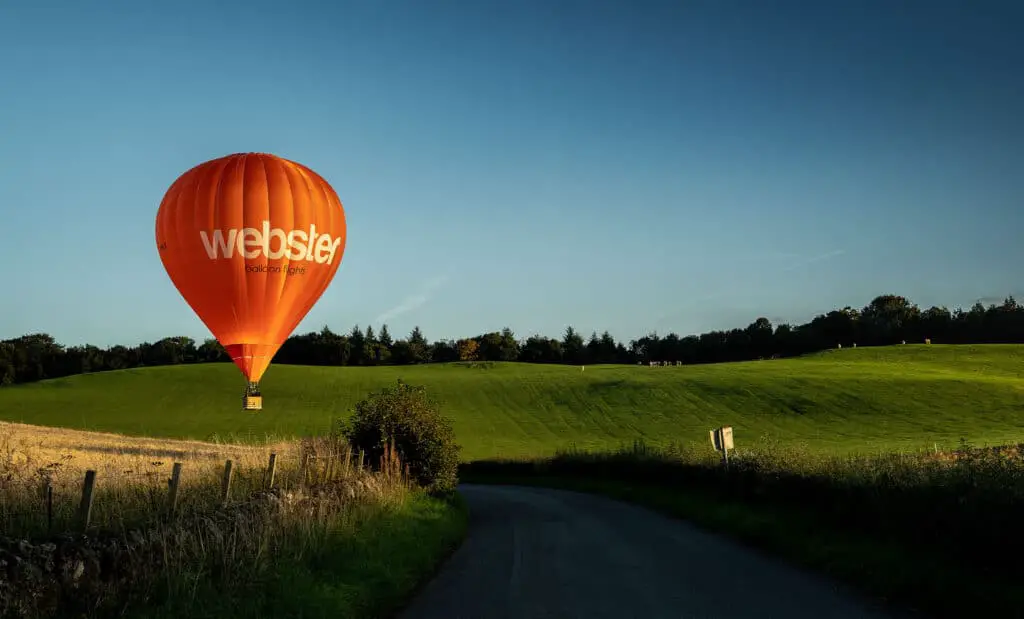 ---
2. Virgin Balloon Flights
Price:
Weekday morning £169 per person
Weekday morning Or Evening £189 per person
Any day morning or evening ( including weekends ) £209 per person
Virgin Balloon Flights is the UK's national balloon ride provider that has over a hundred locations on its list. When it is the flying season they have new amazing flights offered in the entire UK. Their pilots are experienced and the customer service is outstanding.
Their large red balloons are a recognisable sight in the skies from spring to autumn in all parts of the county. Nearly all of our launch sites include backup sites, which are mostly used when the primary site is unusable due to weather but may also be used in other situations. 
A hot air balloon flight has a better chance of taking off when backup locations are available because it would have been cancelled otherwise. With your booking confirmation, you will receive a list of all the other locations for the primary one you have reserved, so be sure to remember the information for each one in case your flight is rescheduled.
Their primary location for hot air ballooning in Scotland is Biggar, which is easily reachable from both Glasgow and Edinburgh. When you go on a hot air balloon ride in Biggar you can see the renowned location of the Battle of Biggar. This is a famous battle between William Wallace and an English force led by Edward that took place in 1297.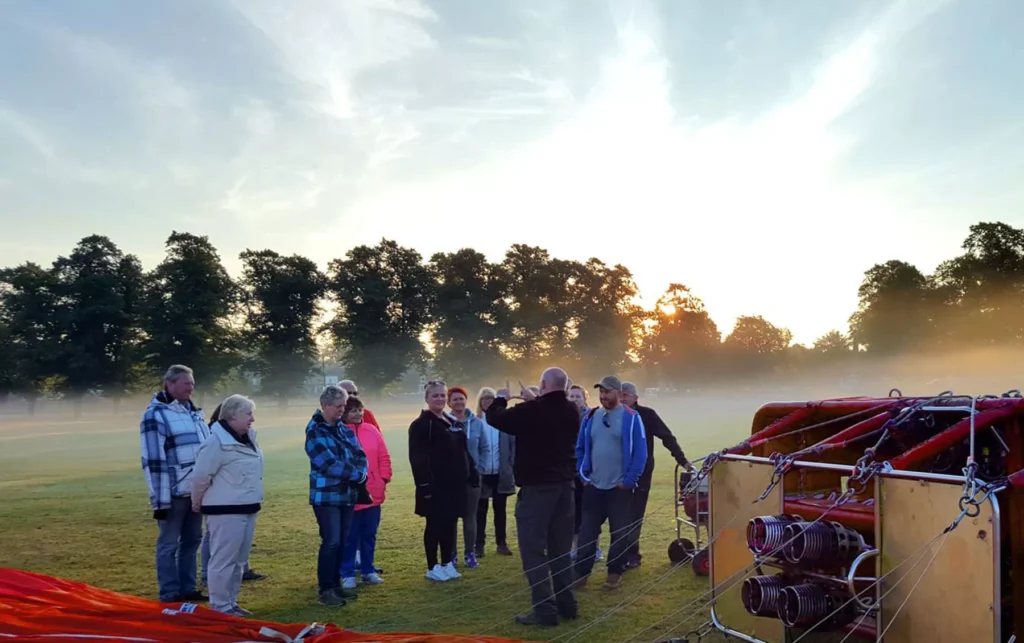 ---
3. Balloons Over Britain, Perth
Price:
Weekday morning £169 per person
Weekday morning Or Evening £189 per person
Any day morning or evening ( including weekends ) £209 per person
Balloons Over Britain has two locations where you can try a ride in a hot air balloon in Scotland. One of them is the beautiful and charming city of Perth, which lets you have the adventure of a lifetime. Fly above the stunning North Inch Park to take in the breathtaking views of the countryside that is lined with historic castles including Scone Palace, Elcho Castle, and Balhousie Castle.
You will also fly over the breathtaking Kinnoull Hill Woodland Park. This wonderful scenic park was formed in 1991 and is the first woodland park in Scotland. With the one-of-a-kind and beautiful experience of a Scotland hot air balloon trip, you may ride in our famous balloon and make memories that will last a lifetime.
Perth is the administrative hub of the Kinross and Perth council region and is located on the banks of the River Tay. The city has a lengthy history that goes back to prehistoric times, and it was crucial to the development of mediaeval Scotland. 
It is renowned for its historic sites, lovely parks, and gardens. The Perth Concert Hall, the Perth Museum and Art Gallery, and the Fergusson Gallery are other points of interest. Due to its proximity to the scenic Scottish Highlands, Perth is also a well-liked vacation spot for outdoor enthusiasts.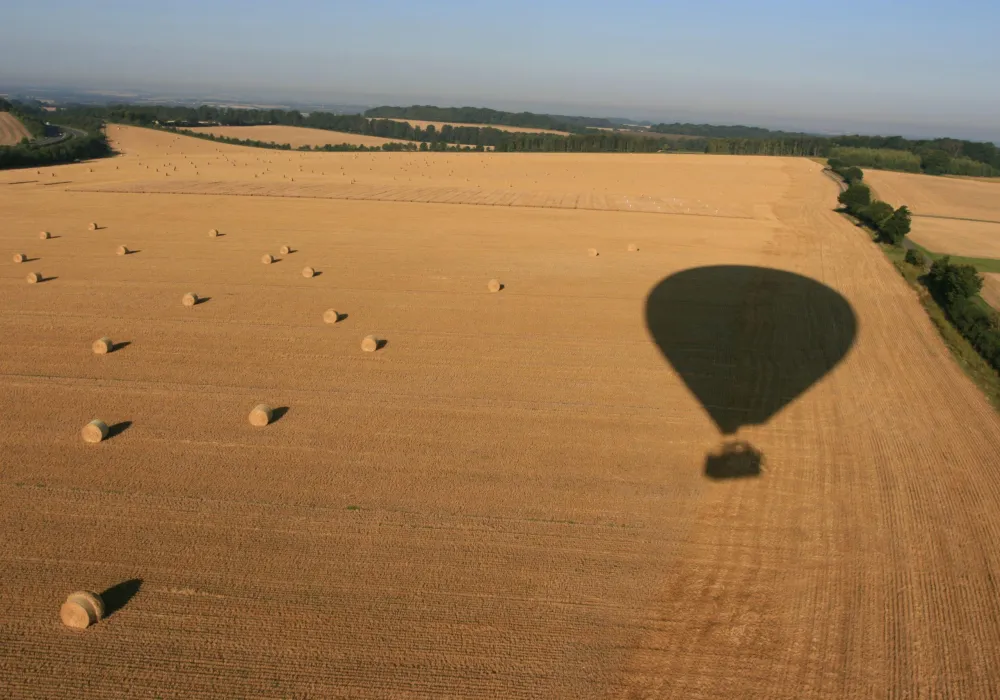 ---
4. Balloons Over Britain, Biggar
Price:
Weekday morning £169 per person
Weekday morning Or Evening £189 per person
Any day morning or evening ( including weekends ) £209 per person
Biggar has an excellent location for hot air balloons in Scotland because it is situated halfway between Glasgow and Edinburgh. Biggar is a historic market town with several 16th-century structures still surviving. When you are in the region, it is highly recommended to stop by the local independent stores and eateries. 
As you take off on your airborne journey in a hot air balloon from Balmuir Farm outside of Biggar, you'll get the chance to take in breathtaking views of the surrounding countryside. You can be sure that your balloon journey will be a magical experience you'll remember for a lifetime, regardless of which direction the wind blows that day.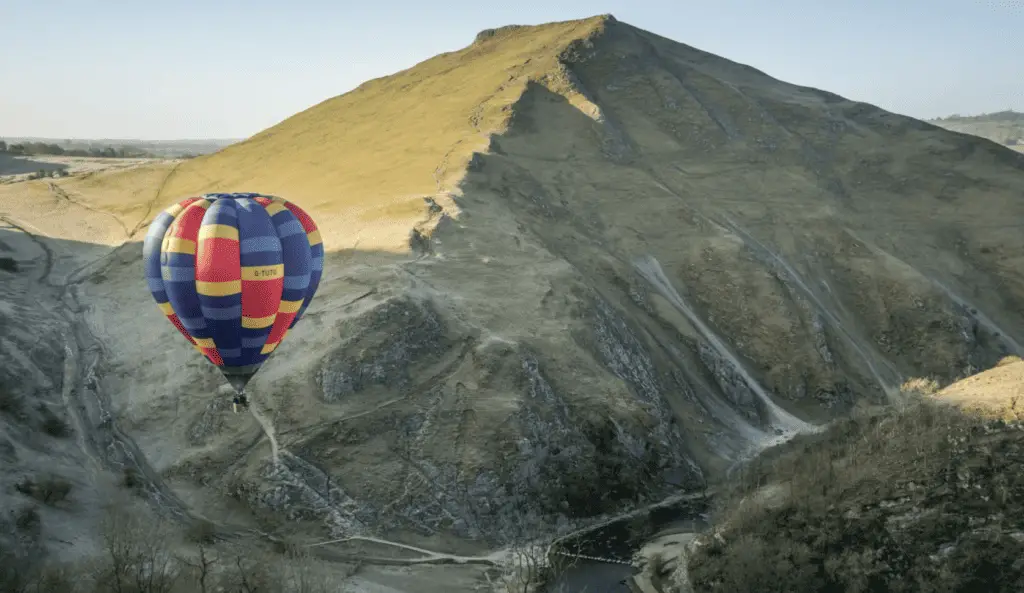 ---
---
Hot Air Balloon in Scotland: FAQs
How Much Is a Hot Air Balloon Ride in the UK?
The prices differ and it depends on occupancy, location, time of the year, and more. It can cost you around 300 pounds for 8-people baskets, or 900 pounds for couples flights.
How Much Does a Hot Air Balloon Cost?
Ballooning is an expensive hobby. It costs a couple of thousand pounds for pilot school, and each balloon can cost between 20 and 100 thousand pounds. 
What Month Is Best for a Hot Air Balloon in the UK?
Hot air balloon season starts in March and ends in October. The ideal time to ride is in summer on a sunny day with no wind. Because of weather conditions winter is not the greatest time for ballooning.
Where Is the Best Place to Hot Air Balloon in the UK?
Ashton Court, Bristol is famous for hot air balloon rides. Many consider it a hot air balloon capital of the world. It is home to the Bristol Balloon Fiesta, which has over half a million visitors annually.
---
More Scotland Posts
---
Free Resources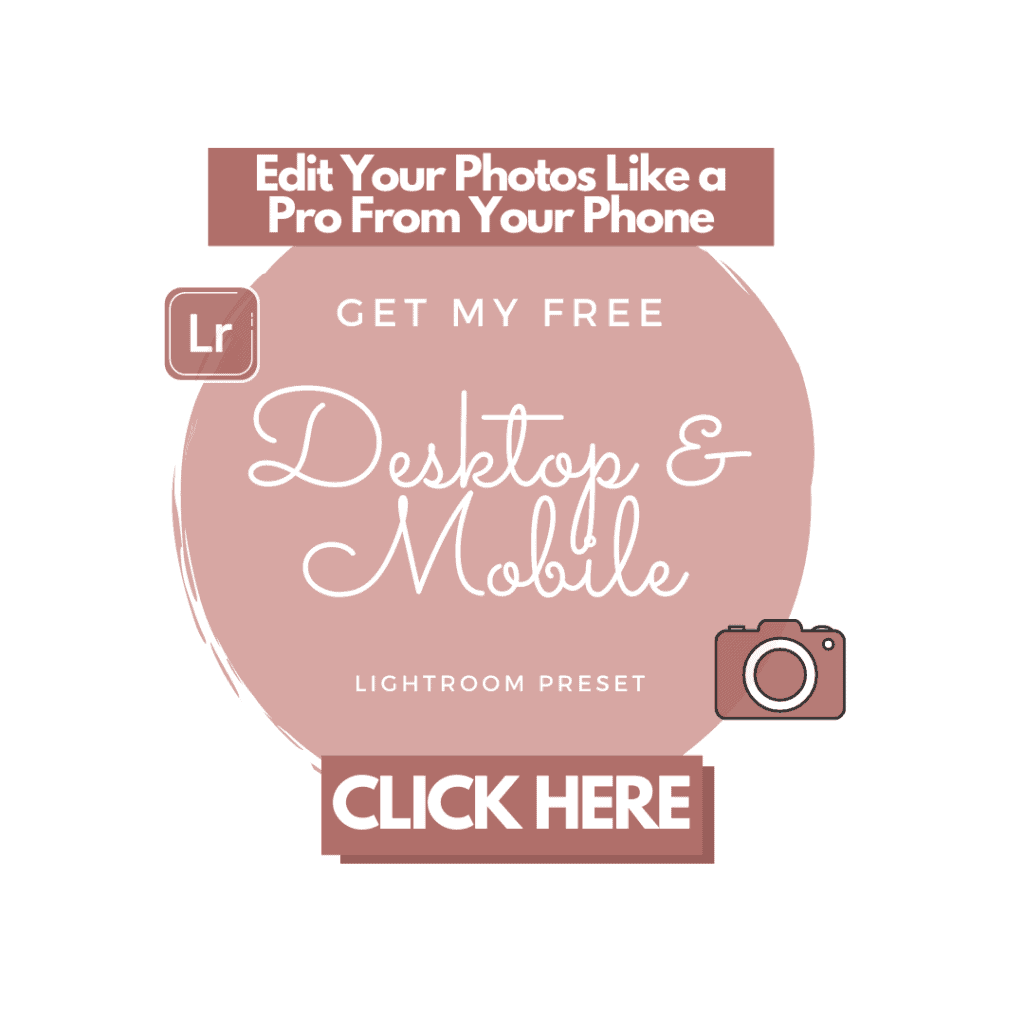 ---
And as always, you can find more sustainable travel content on Instagram @VoyagingHerbivore, Youtube, and TikTok and to get updates straight to your inbox, enter your email below in the footer, or to the right on the sidebar.

If you found this guide helpful and want to help us keep these resources free,
please consider making your next Amazon, Expedia, Hostel World, Etsy, and Booking.com purchase through our links (just click right on those words – you can do it right now and unless you clear your cookies before your next purchase, it will remember). It costs you no extra and gives us a small commission. Thank you!
---
Pin Hot Air Balloon Scotland