Scotland is the perfect destination for many different types of holidays. The rugged peaks of the Cairngorms are perfect for walkers, whilst the Lochs can be brilliant for watersports. If you want a cosmopolitan city break, there's Edinburgh or Glasgow, whilst quaint fishing villages even make beach holidays possible, perhaps without the 30-degree sunshine.

Scotland is also a great place to have a luxury holiday. Sometimes we all want to ditch the backpacks, check out of budget accommodation and find ourselves a little slice of the good life, feel like a Laird or Lady for a few days before returning to real life. Luckily, Scotland is perfect for that as well.

If you're looking to experience the wonders of Scotland, but wish to do so in opulence and comfort away from the typical tourist, then these fine suggestions are well worth looking into.
Read More: Why Choose Luxury Car Rentals for an Unforgettable Travel Experience
---
This site is user-supported and that's why we use affiliate links. At no extra cost to you, we get a little bit of money when you purchase something through one of our links. Thank you for helping support ethical, sustainable, and plant-based travel! You can read more about our affiliate disclosure policy here.
---
Scotland Luxury Train Journey
A luxury train journey is a great way to see the best of Scotland without the hassle of travelling there on your own steam. Train operator Belmond runs the Royal Scotsman, which departs from Edinburgh and is ranked as one of the best trains to travel on in the world. It takes just 40 passengers, promoting the feeling of luxury, and has a dedicated spa car, one of only two trains in the world (the other being India's Deccan Odyssey). A Glasgow chef cooks meals, and destinations include Glamis Castle, Ballindalloch Castle, Falkirk and Fort William.

Of course, you could check onto another train, but few offer the luxury of the Royal Scotsman. However, The Jacobite is another option – it was made famous by the Harry Potter films.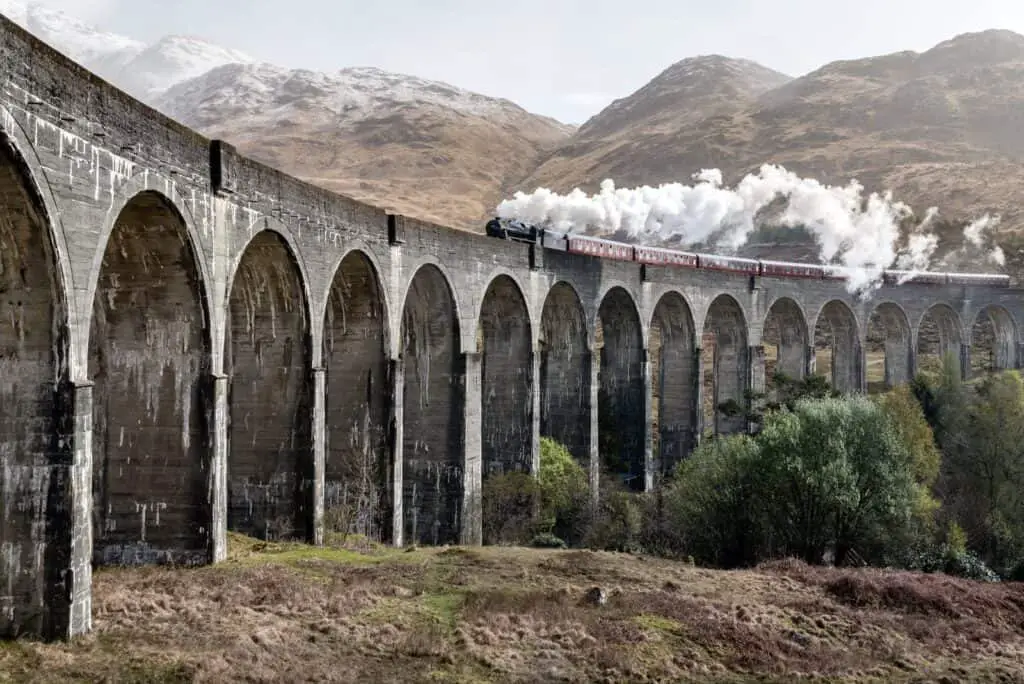 ---
Journey Across the Ocean
Scotland might not seem like a stereotypical destination for a sea journey, but a luxury trip around the Scottish coast gives you a different perspective on the rugged landscape. Whilst relaxing at sea, Explora Journeys detail how you can enjoy luxury spas and fine dining without leaving the vessel, which means you'll be comfortable whilst viewing some of the iconic coastal vistas from a different perspective. Ocean trips run up the east coast of Scotland towards Scandinavia, with stops in towns such as Aberdeen, with its rich fishing heritage.

On the other coast, islands such as the Hebrides provide a stunning backdrop for you whilst you relax on the deck in incredible comfort.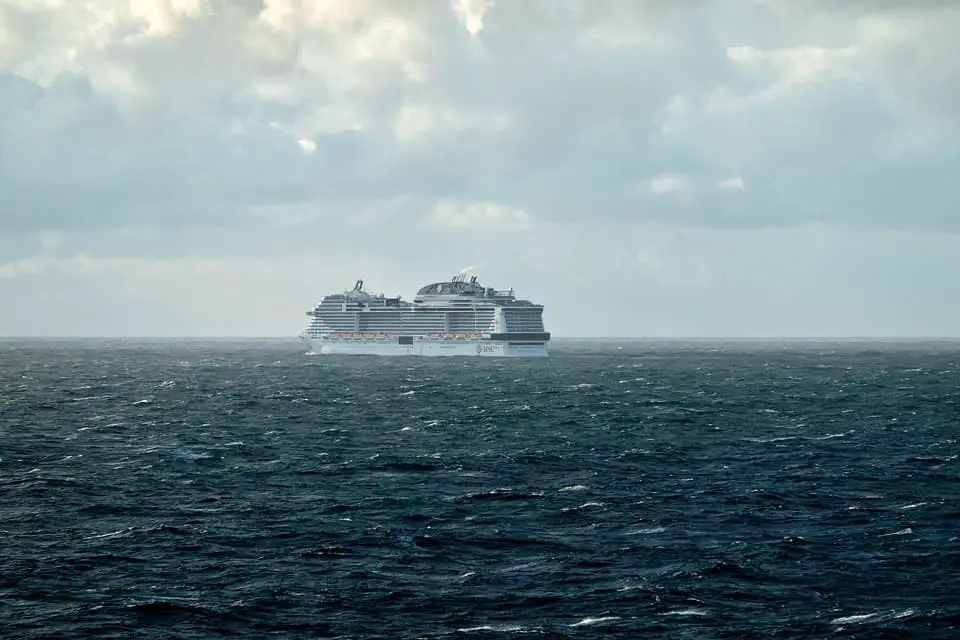 ---
Stay in a Castle
When one thinks of Scotland, it's hard not to see towering Highland castles and the Lairds and Ladies of old who lived there. Why not experience life at that level of luxury and pick a castle hotel? These offer something different to your typical hotel, often, the rooms are bespoke as they're not custom-built for tourists, and they feel unique. For instance, Dalhousie Castle Hotel was once visited by Mary Queen of Scots and Queen Victoria, which makes the experience feel special and luxurious.

Other castles are more like stately homes – Inverlochy Castle Hotel has 17 luxury suites and 75,000 acres of private grounds to explore, letting you see parts of Scotland others cannot visit by train or sea.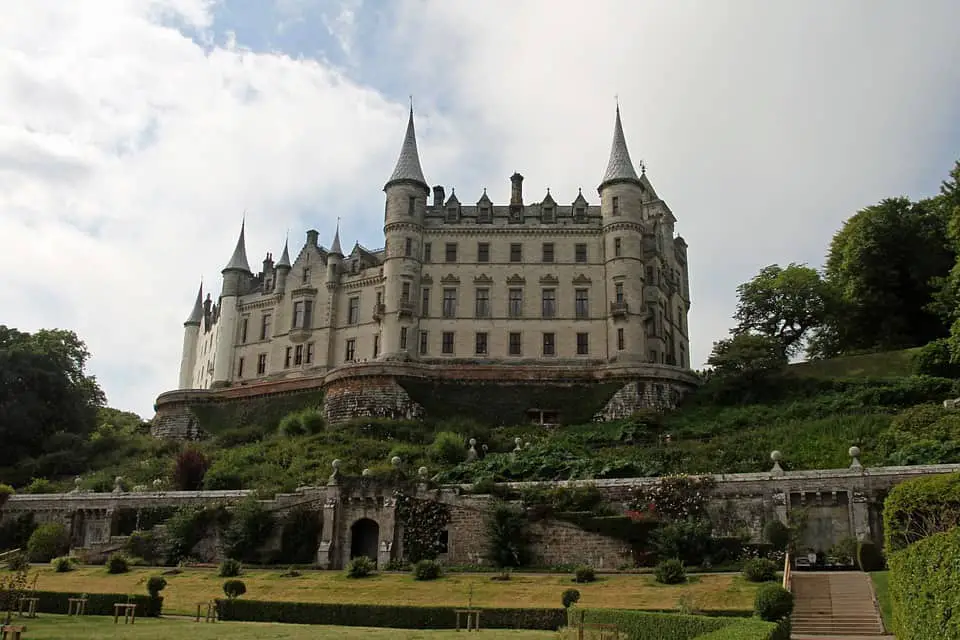 ---
Conclusion
These are just a handful of ideas for your luxury Scotland trip – you could hire a top-of-the-range camper van and make your own way around, or travel on a budget and have luxury days out, such as taking a yacht on the Firth of Forth, or dining with Dean Banks At The Pompadour in Edinburgh.

It matters not how you visit Scotland, just that you do. If you decide luxury isn't needed and want more general travel advice, navigate to our Voyaging Herbivore homepage for more ideas and information.
---
More things to do in Scotland
---
Latest Scotland Posts
---
Free Resources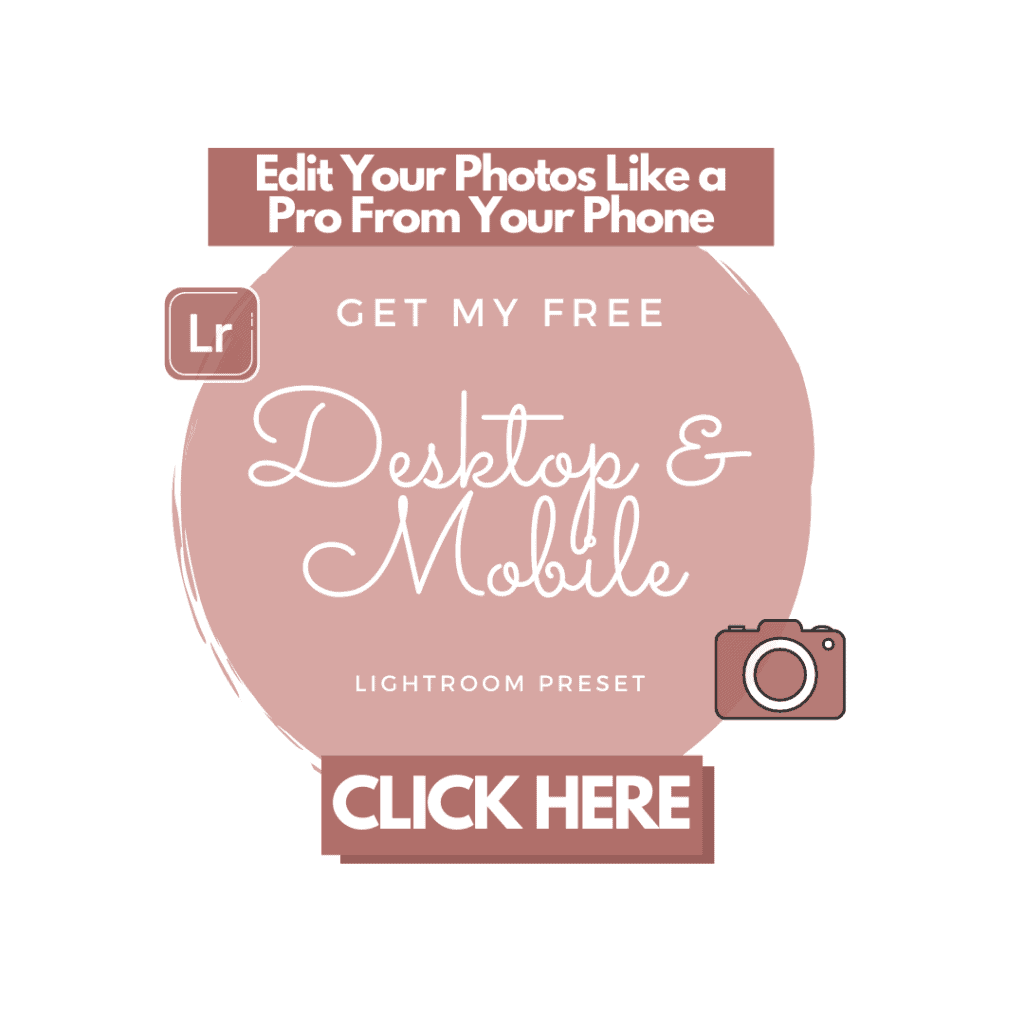 ---
And as always, you can find more sustainable travel content on Instagram @VoyagingHerbivore, Youtube, and TikTok and to get updates straight to your inbox, enter your email below in the footer, or to the right on the sidebar.

If you found this guide helpful and want to help us keep these resources free,
please consider making your next Amazon, Expedia, Hostel World, Etsy, and Booking.com purchase through our links (just click right on those words – you can do it right now and unless you clear your cookies before your next purchase, it will remember). It costs you no extra and gives us a small commission. Thank you!