If you're thinking of traveling to Edinburgh in December, you'll definitely have plenty to do!
Edinburgh is a great winter, Christmas, and New Year's Eve destination. December weather in Edinburgh can be chilly, ranging from 1 to 7 degrees Celsius, so make sure you pack layers of clothing, mittens, and a hat.
You should also be aware that on Christmas Day, Boxing Day (the 26th), and New Year's Day,
many places will be closed. Make sure you visit any tourist locations before or after those dates!
Read More: Edinburgh Hogmanay: What You Need to Know
---
This site is user-supported and that's why we use affiliate links. At no extra cost to you, we get a little bit of money when you purchase something through one of our links. Thank you for helping support ethical, sustainable, and plant-based travel! You can read more about our affiliate disclosure policy here.
---
1. Edinburgh Christmas Market
Opening Time: During the entire month of December, from 10am-10pm
Entre Fee: Free
One of the most fun December activities in Edinburgh is to visit the Christmas markets. The
Edinburgh Christmas Market is a German Christmas market in Princes Street Gardens. It has
Christmas crafts, gifts, food, drink, games, and rides. You can sip on mulled wine or hot cider as
you tour the wares and enjoy the festive atmosphere.
The Market has a delightful Christmas train, a large ferris wheel, and its famous Star Flyer ride –
which gives you a great view of the city. If you have little ones, you might want to visit Santa at
the Edinburgh Christmas Market.
Read More: The Ultimate Guide to Edinburgh Christmas Markets
---
2. Festival Village
If you want to get a taste of the local grub, or grab a drink in a fun atmosphere, head over to the
Festival Village on the Waverly Mall rooftop.
The pop-up locations there offer local products from Smugglers Spirits and The Secret Garden
Gin and food from local vendors like Brothers Poutinerie and Butcher Boy. You can listen to
music and dance at the stage area, or dine in their restaurant. They have a seasonal menu and
a cozy fireplace to boot.
---
3. Visit the Edinburgh Dome
If you're looking for a decorative, festive location to have a great cocktail, head over to the
Dome on George Street. There, you'll see an enormous floor to ceiling tree, bedecked with
Christmas lights.
Alternatively, you can enjoy Christmas afternoon tea at the Edinburgh Dome. You'll need to
book it ahead of time, and should know that you cannot book multiple tables. The table sizes
range from 6-10 people. ​​You can dine in the Grill Room, the Club Room, or the Georgian Tea
Room at the Edinburgh Dome.
---
4. Christmas Lights
Edinburgh Christmas lights are always spectacular, and one of the many things you'll enjoy in
December. George Street has traditionally been the best place to view spectacular light
displays. They have festive events there, too.
You can also see amazing Christmas lights in Edinburgh on the Royal Mile. You won't want to
miss the Edinburgh Botanical Gardens Light Trail, either! It includes lasers, music, a tunnel of
lights, and more. You'll need to book a ticket to see these.
---
5. Go Ice Skating
If you're in the mood to get active, head to George Street ice rink and go ice skating in
Edinburgh! You will need to book ahead of time, and your ticket includes skate rental.
---
Things to do in Edinburgh
---
6. Edinburgh Castle at Christmas
Edinburgh Castle is an exciting place to visit, especially in December. You can have lunch in the
Queen Anne room at Edinburgh castle, or a Christmas afternoon tea instead. You can take a
guided tour or look at the exhibit about the historic fight to defend the castle. The castle dates back to the 1500s and is fit for royalty, with everything from large fireplaces to
suits of armor and high ceilings.
Tickets sell out in advance, so you'll want to purchase your ticket for Edinburgh Castle long before you get there!
---
7. Hiking Arthur's Seat
If you're willing to brave the cold weather and want some physical exercise, take a hike at
Arthur's Seat. There, you'll see one of the best views of Edinburgh from the craggy mountains.
It's near Edinburgh's Royal Mile, where you can see festive light displays in Edinburgh at night.
---
8. Christmas Shows
There are plenty of options for entertainment in December in Edinburgh, including many
Christmas shows. You could see the classic A Christmas Carol, the Nutcracker Ballet, and
much more!
You can visit the King's Theatre in Edinburgh to see musicals, ballets, or plays. You could also
check out the Edinburgh Playhouse or The Festival Theatre.
---
9. Holiday Shopping in Edinburgh
If you're wanting to grab some Christmas or Hannukah gifts, or snag a souvenir or two, you
should head over to The Leith Collective at Ocean Terminal in Leith. There, you'll find many
stunning gifts created by locals.
There are also some of the best Edinburgh Christmas shops near the Royal Mile, including The
Nutcracker Christmas Shop and Ye Olde Christmas Shoppe.
---
10. Visit the Edinburgh Chocolatarium
Estimated time to complete: 1.5 hours
Price range: £-££
Ideal for: everyone
If you're a chocolate-lover, you won't want to miss Edinburgh's Chocolatarium, where you can
take a 90-minute tour of chocolate and create your own chocolate bar. You'll see how the
chocolate is made, from the cocoa tree to the factory, and then get to sample unique flavors in
the tasting room. Some of these include Japanese chocolate, whisky, and even haggis!
The cost is £22 for adults and £15 for children. You can also sign up for their chocolate and
wine pairing, chocolate and whisky experience, or their truffle-making masterclass! It's a fun and
delicious indoor activity for December in Edinburgh!
---
11. Enjoy a Monster Marshmallow Hot Chocolate
If you're feeling chilly and need a treat to warm you up, stop in at The Marshmallow Lady on 14
Rodney St for some gourmet hot chocolate and impressive marshmallows. This delicious
December drink in Edinburgh will delight your taste buds.
Unfortunately, there aren't any vegan marshmallows, but Costa does have a vegan hot chocolate with vegan marshmallows.
---
12. Edinburgh's Hogmanay Street Party
New Year's Eve in Edinburgh is a spectacular sight, especially the Hogmanay Street Party.
Near Edinburgh Castle, tens of thousands of people dance the night away in the streets to live
DJ music while enjoying the fair attractions and local food & drink. Everyone stays connected
and enjoys a sense of well-being with light up bracelets and singing as they welcome the New
Year.
---
Meet the Author: CrowdSourcedExplorer
We are a Travel Blog! Are you interested in learning more about Edinburgh attractions and events? Check us out and see what locals are saying!
Check out crowdsourcedexplorer.com
---
Keep exploring Edinburgh
---
Free Resources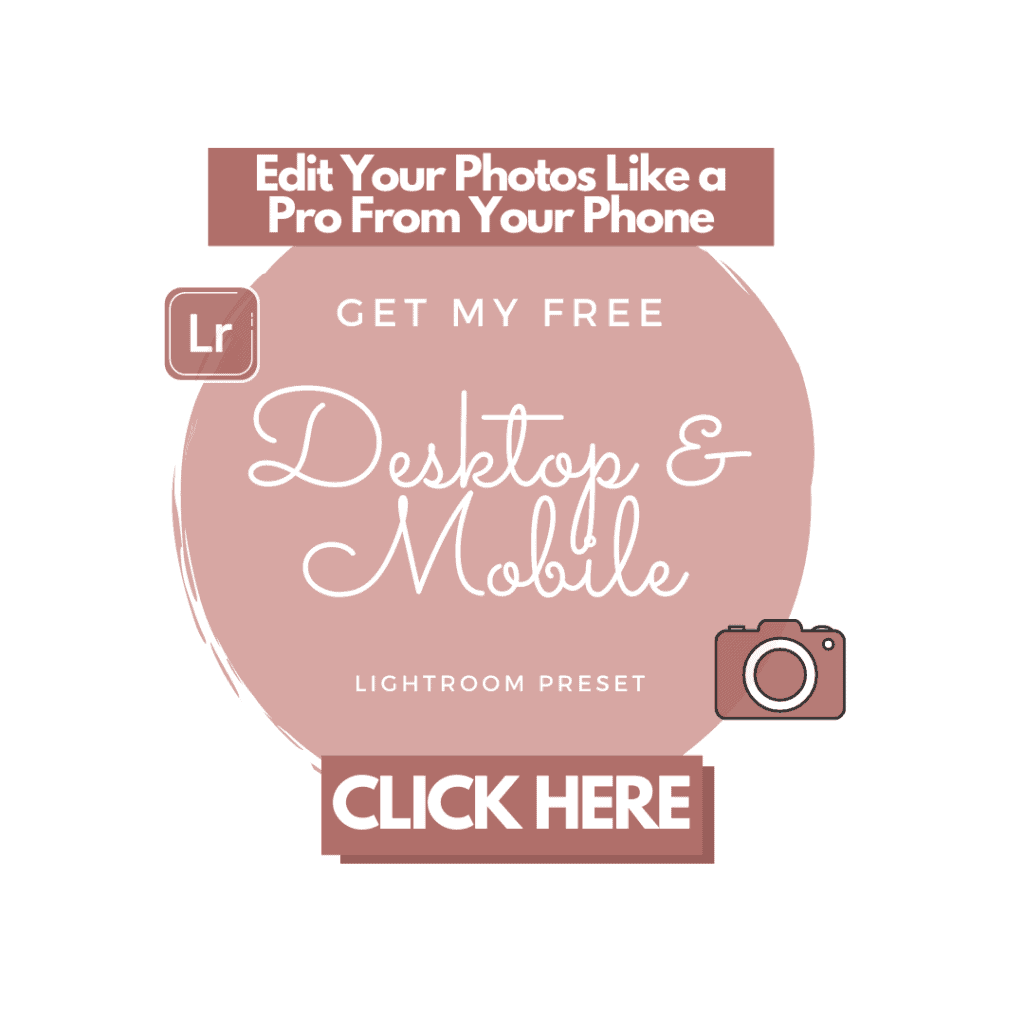 ---
And as always, you can find more sustainable travel content on Instagram @VoyagingHerbivore, Youtube, and TikTok and to get updates straight to your inbox, enter your email below in the footer, or to the right on the sidebar.

If you found this guide helpful and want to help us keep these resources free,
please consider making your next Amazon, Expedia, Hostel World, Etsy, and Booking.com purchase through our links (just click right on those words – you can do it right now and unless you clear your cookies before your next purchase, it will remember). It costs you no extra and gives us a small commission. Thank you!