Scotland is the Mecca of quaint fishing villages, and there is certainly no shortage to choose from, but perhaps none quite so delectable as the seaside town of Portpatrick.
Located on the Rhins of Galloway peninsula, Portpatrick is one of the country's hidden gems, owing to its pastel-coloured houses, puffin-dotted clifftops, and picturesque bay.
For those looking for a peaceful seaside break in the beautiful country of Scotland, Portpatrick awaits….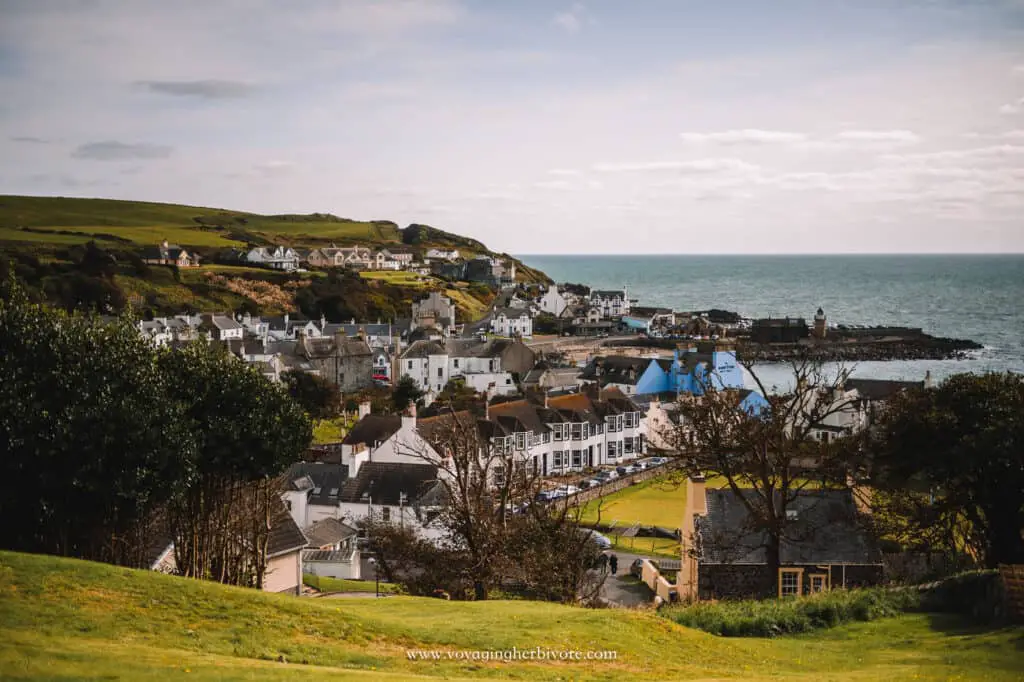 What sets Portpatrick apart from Scotland's many other seaside towns and villages is its unique scythe-shaped harbour, as well as its notoriety as a great walking/hiking area.
But that's not all this former ferry port has to offer. On the contrary, there's so much to do! But first, let's look at what makes Portpatrick so fascinating.
---
The History of Portpatrick
Dating back some 700 years, Portpatrick neighbours the famous ruins of Dunskey Castle and boasts views of the Northern Irish coast, which can be marvelled at from the impressive clifftops of this scenic village.
Initially serving as a fishing community, Portpatrick soon rose to prominence as a small goods import/export location up until the 17th century, when it became apparent that the strong winds and unpredictable sea conditions made the journeys too perilous for small vessels. 
Fast-forward to the 19th century and Portpatrick was a popular ferry port, particularly for those travelling to and from Ireland. Today, it stands as one of the most peaceful coastal vacation spots in Scotland, which is rife with cultural hotspots that are well worth exploring.
---
Things to Do
First of all, Portpatrick isn't a party town, so those looking for a "sun, sea, and Sangria" holiday are advised to stick to the designated hotspots for that! 
Instead, it is ideal for those looking to step out of the rat race and explore a quiet historical town and take in the ancient ruins, fresh sea air, and harbourside cafés at their own pace. 
So, without further ado, let's look at what Portpatrick has to offer.
---
Dunskey Castle
The formidable ruins of Dunskey Castle leave many a tourist in awe – and for good reason! 
Resting moodily atop a rugged clifftop that overlooks the Irish Sea, Dunskey Castle was once a towerhouse that dates back to the 14th century and belonged to the Adairs clan, who also owned the castle of St. John in Stranraer.
During the 15th century, the castle was partially destroyed by the McCulloch clan, and by the 17th century was derelict, which remains to this day. Unfortunately, there is no access into the castle, as it is privately owned. However, it can be marvelled at from the nearby walking and sea spots.
A word to the wise (and easily spooked): Dunskey Castle is said to be haunted by the ghost of a maid with a sordid history and a lonely pipe-playing sailor!
---
Portpatrick Harbour
Portpatrick's unusual crescent-shaped harbour is undoubtedly one of the town's most known and loved features and is considered by the locals as the heart of the community.
Still serving as a functioning harbour, this iconic bay is now home to Portpatrick's shops, cafés, eateries, and local businesses, making it the perfect place to set up camp for an hour or so and watch its comings and goings over a warm cup of coffee or perhaps a dram of local whisky!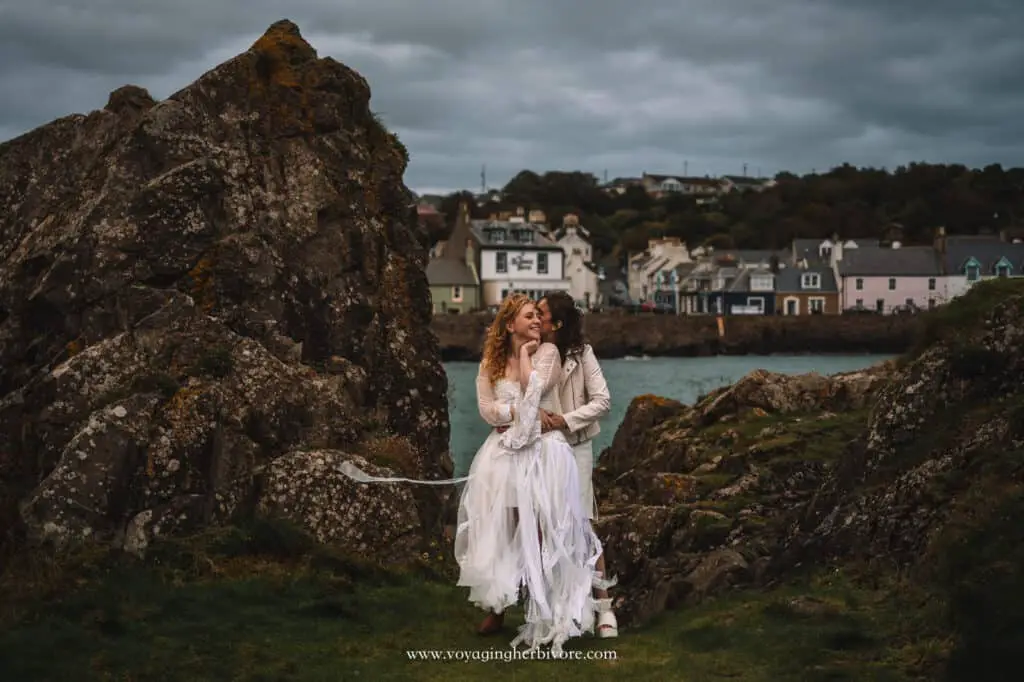 Photography by Wildling Weddings at Portpatrick Wedding
---

---
Portpatrick Restaurants
If you're anything like us, sniffing out the best local eateries is a must when heading on vacation!
Despite being a small fishing village tucked away in the Rhins of Galloway cliffs, there is a good selection of places to eat and drink in Portpatrick, some of which include:
Central Café – This family-run café has been going since 1960 and is famous for its locally-sourced, freshly-made cuisine – including their traditional English chips, which are freshly peeled and chipped every morning, fried in non-hydrogenated oil, and are borne of potatoes sourced from nearby farms. And they're worth a visit to Portpatrick in themselves!
Henry's Bay House Restaurant – Tucking into some delicious food while watching the rugged waves of the Irish Sea? Count us in! Henry's is a local indie eatery that prides itself on sourcing local ingredients, with all dishes being cooked by chef John Henry himself. The restaurant is run by John's wife, Jane, who ensures diners have an unforgettable and attentive experience.
The Ship Inn at Drummore – The UK is known and loved for its multitude of traditional pubs and inns, and The Ship Inn is no exception. This family-run pub is relatively new to the food scene (although the aesthetics offer all the cosy vibes of a centuries-old inn) and is known for its delicious cakes and hot pies.
The View. Located on the harbour green, The View is a coffee shop, café, and licensed gift shop, and is the perfect pitstop for those looking to fuel themselves with a warm pre-hike coffee or stock up on souvenirs. 
---
Portpatrick Beach
Scotland has a plethora of beaches that boast soft sand and turquoise waters, and although you're unlikely to come home with a bronze tan, Scotland's summers can be warm and pleasant, so a day at Portpatrick Beach is a must.
The beach makes for a great day relaxing, exploring rock pools, spotting local wildlife (puffins, gannets, seals, dolphins, whales, sea otters, and porpoises are just some of the Scottish marine life you can peep), and meandering along the promenade.
As well as the local shops and restaurants that can be accessed from the beach, there is also a lifeboat museum you can explore to top up your local harbourside knowledge!
The beach directly in the town center is small so if it's a nice day expect to share with other paddlers and sunbathers.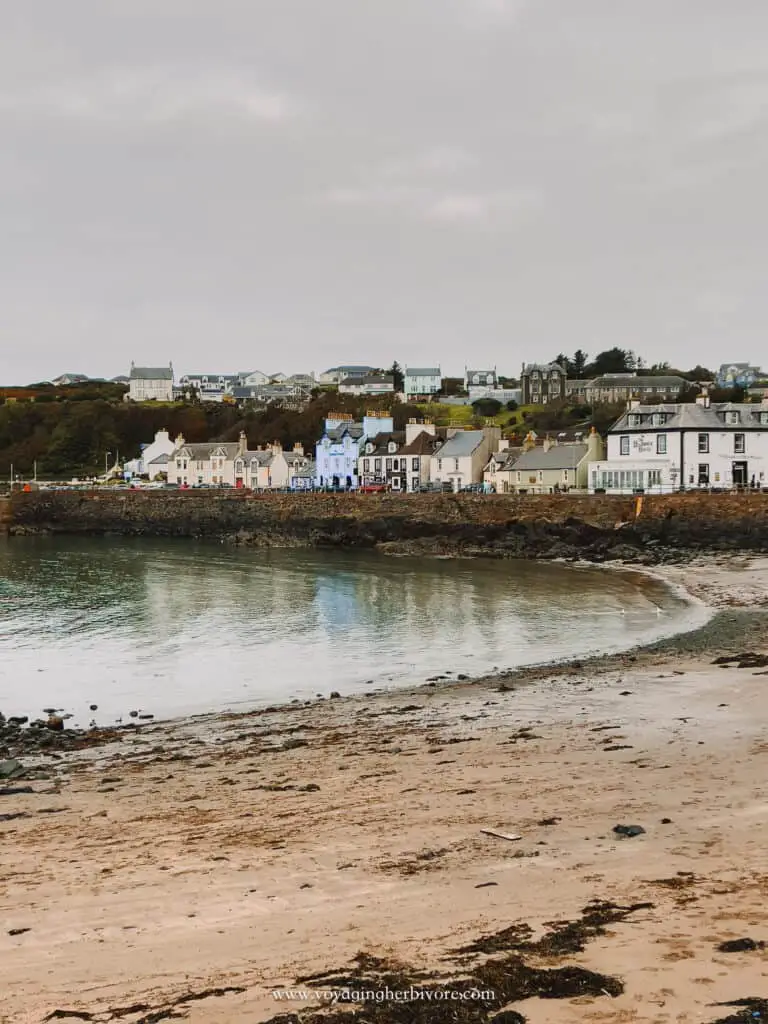 ---
Portpatrick Golf Club
Scotland is the golf capital of the world and those looking to fit a round or two into their Portpatrick getaway will revel in the town's two unique and beautifully-maintained courses.
Offering the Dunskey 18-hole and the Dinvin 9-hole courses, which are nested approximately 150 feet above sea level, Portpatrick Golf Club boasts spectacular views of the Isle of Man, Mourne Mountains, and the Mull of Kintyre, and is part of why Portpatrick is considered such a hidden gem.
---
Portpatrick Hotel
There are several delightful places to stay in Portpatrick, but perhaps the most notable of all is the Portpatrick Hotel.
Situated atop the town's clifftops and nestled comfortably in amongst its beautiful 9 acres of land, the Portpatrick Hotel is the ideal haven for lovers of birdwatching, hiking/walking, and a wide range of sports (all of which are available on the hotel's grounds). Oh, and it's a stone's throw away from Portpatrick Golf Club.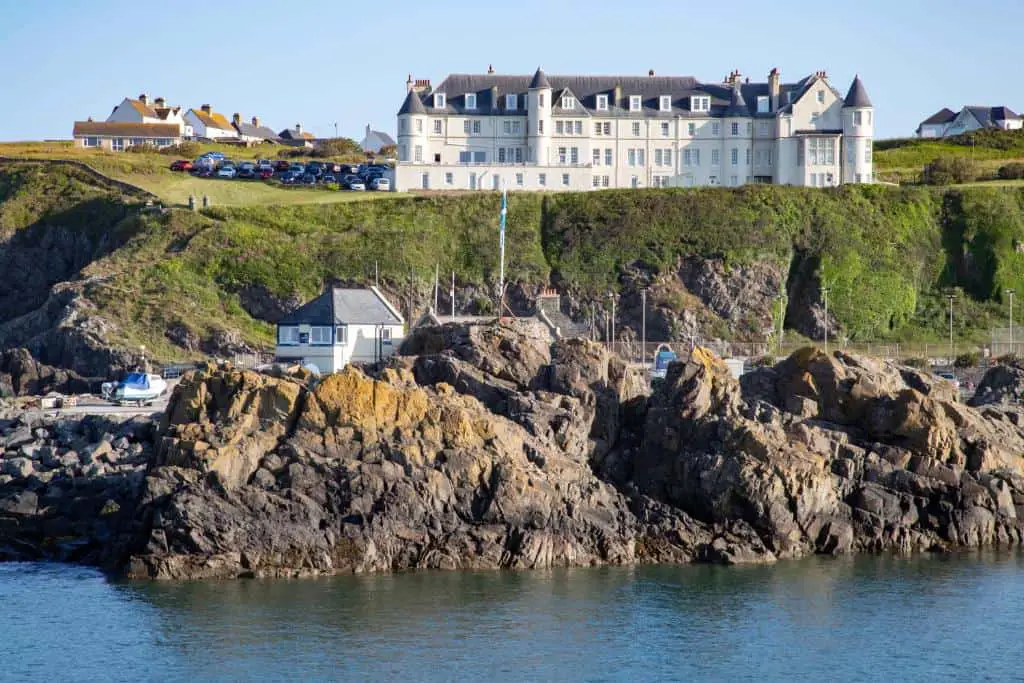 The hotel holds 55 bedrooms, all of which offer free Wi-Fi, telephone, TV, tea/coffee maker, and are pet-friendly, making it the perfect place to rest your head after a busy day exploring the local town.
If you don't feel like venturing far for dinner, you can sit down to eat at the hotel's delicious restaurant, which offers traditional English and Scottish cuisine
Other places to stay include:
---
Other Things to Do in Portpatrick
Killantringan Lighthouse
Take in the beautiful coastal scenery and sea air as you trek to the town's unusual lighthouse (instead of being white with the notable red stripes, it's actually yellow!). 
Although the lighthouse is decommissioned, it's, unfortunately, not open to the public. However, the walk to and from it is worth a visit alone.
The Saltaire
The Saltaire is the town's famous harbourside rock formation and from it protrudes an old boat anchor and the Scottish flag – and it's a pretty epic spot for some great photos!
St. Patrick's Old Parish Church
Said to be one of the oldest churches in Galloway (dating back to circa 1628), St. Patrick's is now in ruins, and hasn't been active since 1842.
However, it makes for a great afternoon out for those who love historical ruins and mysterious graveyards, the latter of which is the burial ground of many local shipwreck victims from yesteryear.
---
Portpatrick FAQs
Is Portpatrick worth a visit?
Absolutely, especially for those who like their vacations to tick all the boxes (history, culture, and golden sandy beaches!).
Owing to its location and weather/sea conditions, it is best to visit Portpatrick between the months of April to late September.
What is Portpatrick known for?
Gone are the days of Portpatrick's part in ferrying and goods transportation, and instead, the picturesque fishing village has leaned into its role of being a seaside holiday spot.
However, many of the town's ancient ruins, including that of St. Patrick's Chapel, make it a hotspot for lovers of history and architecture. 
Where is Portpatrick located?
Portpatrick belongs to the historical county of Wigtownshire in Scotland's Dumfries and Galloway. Nested nicely at the bottom of the Rhins and Galloway peninsula, Portpatrick is the ultimate seaside holiday resort in the south-west of Scotland.
What is the weather like in Portpatrick?

Portpatrick weather, like most areas in Scotland, can be unpredictable, and wind and rain are frequent, even in the warmer months. Those visiting should pack a warm jacket and waterproofs for any excursions.
Also, because the town is coastal, it is partial to strong west coast winds, which often have a bite to them!
---
More Scotland Posts
---
Free Resources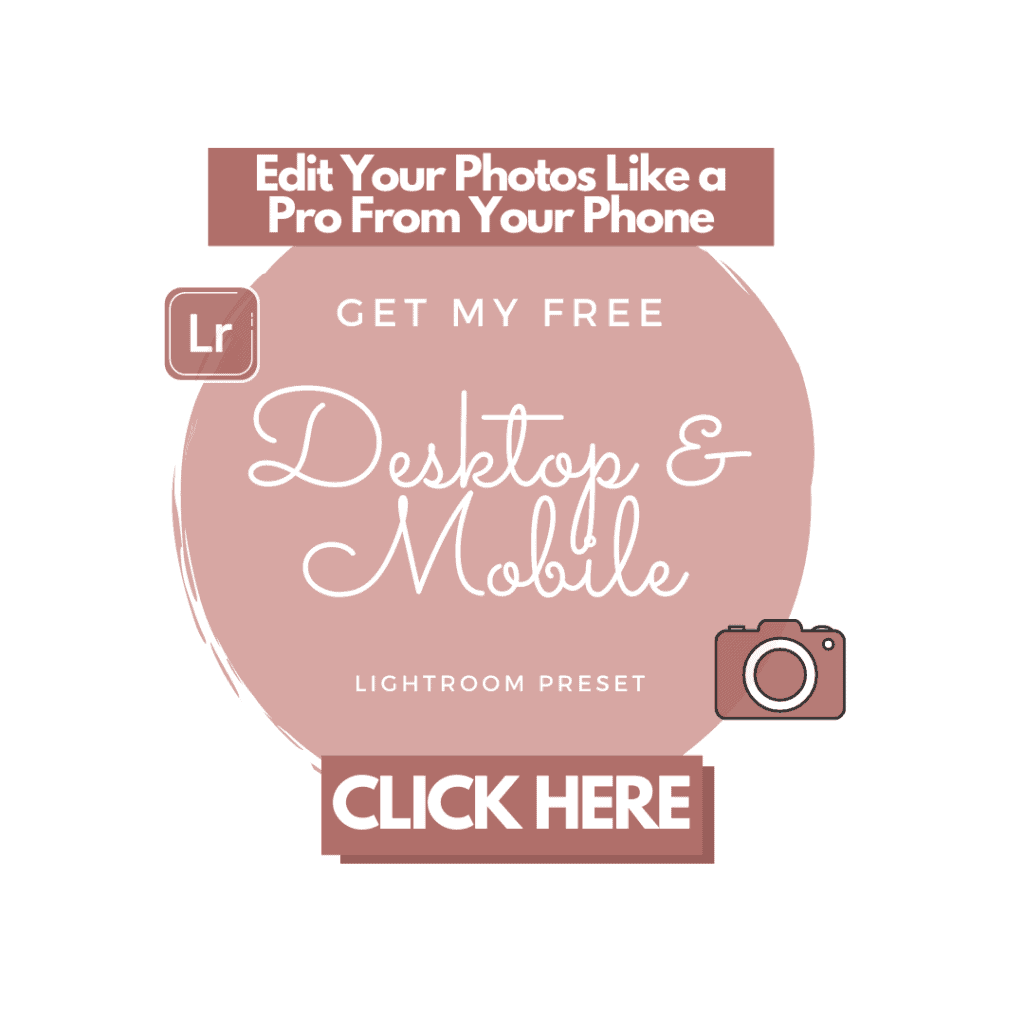 ---
And as always, you can find more sustainable travel content on Instagram @VoyagingHerbivore, Youtube, and TikTok and to get updates straight to your inbox, enter your email below.

If you found this guide helpful and want to help us keep these resources free,
please consider making your next Amazon, Expedia, Hostel World, Etsy, Trivago, and Booking.com purchase through our links (just click right on those words – you can do it right now and unless you clear your cookies before your next purchase, it will remember). It costs you no extra and gives us a small commission. Thank you!