Most Potter fans will have indulged in the Harry Potter Studios tour in London at least once, but any true Potterhead will want to head to the magical motherland to treat themselves to a Harry Potter tour in Scotland.
However, there's quite a few to choose from, so we've narrowed down our top 7 favourite Harry Potter Tours for all pending witches and wizards to pop on their bucket lists!
Read More: From Edinburgh: How to Ride the Harry Potter Train
---
---
Scotland's Relationship With Harry Potter
For those not in the know, Harry Potter is one of the many modern quintessential Scottish cultures that draw tourists in by the droves every year. Here's why.
While the Harry Potter books/movies aren't set in Scotland, author J.K. Rowling famously penned the first draft to the franchise while frequenting cafés in Edinburgh, and even cites the city as one of her muses.
For example, certain locations in Edinburgh are said to be the inspirations for the infamous Potter pitstops, such as Diagon Alley (which many fans believe was inspired by the city's Victoria Street).
Although none of the Potter movies were filmed in Edinburgh, the city is still at the top of any true fan's bucket list. Heck – even if you're not that crazy about the UK's most famous wizard and his magical cohorts, a Harry Potter tour in Scotland is still a great way to spend an afternoon in the 'Burgh.
---
7 Best Harry Potter Tours in Scotland
So without further ado, here's the most spellbinding Harry Potter tours you can shake your wand at!
---
Harry Potter Magical Guided Walking Tour
Length: 2 hours
Price Range: £
Location: Edinburgh
Explore this magical city on foot with a 2-hour guided tour that will take you to some of the landmark sites that inspired the conception of the mystical world of witchcraft and wizardry.
Not only will you get to see some of these iconic locations, such as Greyfriars Kirkyard (which is home to the grave of Tom Riddle), you'll also be sorted into your appropriate Hogwarts house and have your Potter knowledge put to the test with an audio-visual test in order to gain points for your house.
You'll also visit:
Potterrow
Victoria Street
Grassmarket
The Royal Mile
Because this tour is to be enjoyed on foot, it is important you wear comfortable shoes and weather-appropriate clothing.
---
2-Day Jacobite Experience including the Hogwarts Express from Edinburgh
Length: 2 days
Price Range: £££/£
Location: Highlands (Departing from Edinburgh)
Any Potter fan worth their salt will not rest easy until they have experienced the infamous Hogwarts Express journey in their lifetime, which, for those not in the know – is a real steam train journey that tours across the Scottish Highlands.
Hop aboard the delectable Jacobite steam train to tour the incredible Highlands, also visiting within the two days:
Dunkeld Village
Cairngorm National Park
Loch Ness
Mallaig
You'll also spend the night in the beautiful Fort Augustus. Please note: this two-day tour doesn't exclusively take place on the train; this is just one of the features. The remainder of the tour is couch-driven by a professional guide.
Read More: 7 Best Harry Potter Tours in Edinburgh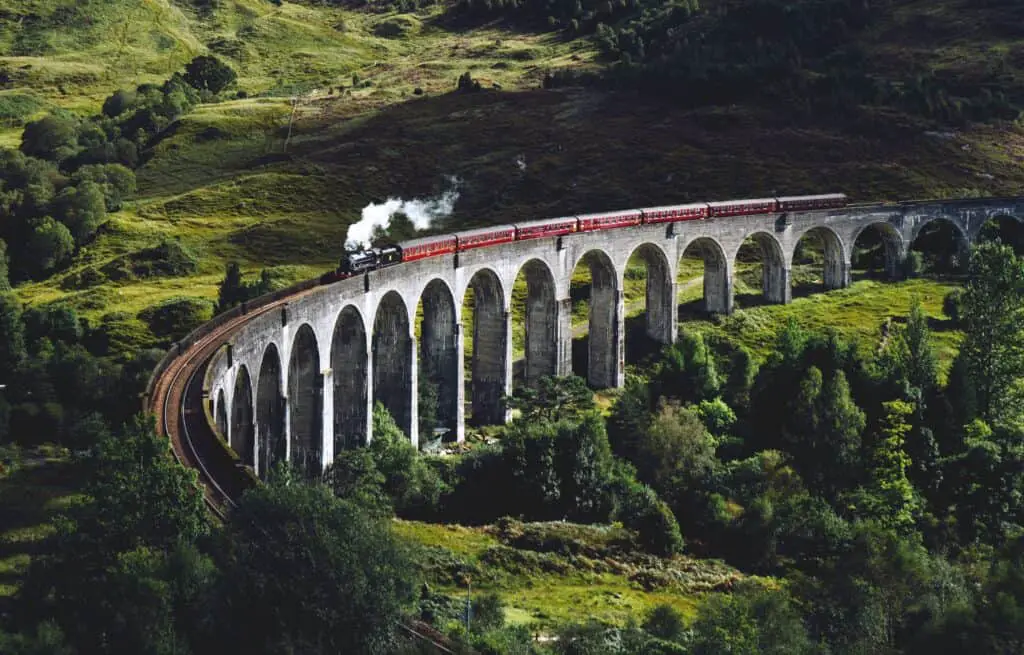 ---
A Life Less Narrow: The Genius of Harry Potter Private Tour ϟ
Length: 5 ¼ hr
Price Range: ££
Location: Edinburgh
This is one of the most popular and well-loved Harry Potter tours, so it's wise to book early to avoid disappointment!
This tour takes place on foot and allows you to enjoy a private guided tour along the cobblestoned roads of the city, and get to witness the location that inspired Madam Pince's library, as well as perusing the gothic streets of Old Town; all the while being enchanted by your tour guide's expert knowledge on this historical city.
Because this is a private tour, you will be allowed to take a group of up to four friends/relatives, as well as enjoying special privileges, including queue-skipping. What's also included:
A trip to the Museum of Scotland
The HQ of the Royal Bank of Scotland
Old Parliament Hall
---
1-Day Alnwick Castle, Northumberland Coast, & Borders Tour
Length: 1 Day
Price Range: ££
Location: Alnwick Castle, Northumberland Coast & Borders
If visiting a Harry Potter film location while visiting Scotland is an absolute MUST, you can't miss out on this incredible tour, which departs from Edinburgh and heads south-east to Alnwick Castle, which teeters on the English-Scottish border, less than two hour's drive from the city.
Enjoy a few hours perusing the incredible Alnwick Castle and gardens, which was the location to some scenes from the Potter movies (as well as Downton Abbey!), then hopping back on board your comfortable 16-seater minivan to explore the incredible Northumberland coast, before heading back to Edinburgh in the evening. 
Your tour will feature an expert driver/guide and will involve stopping off at local eateries for a bite to eat (not included in the price).
---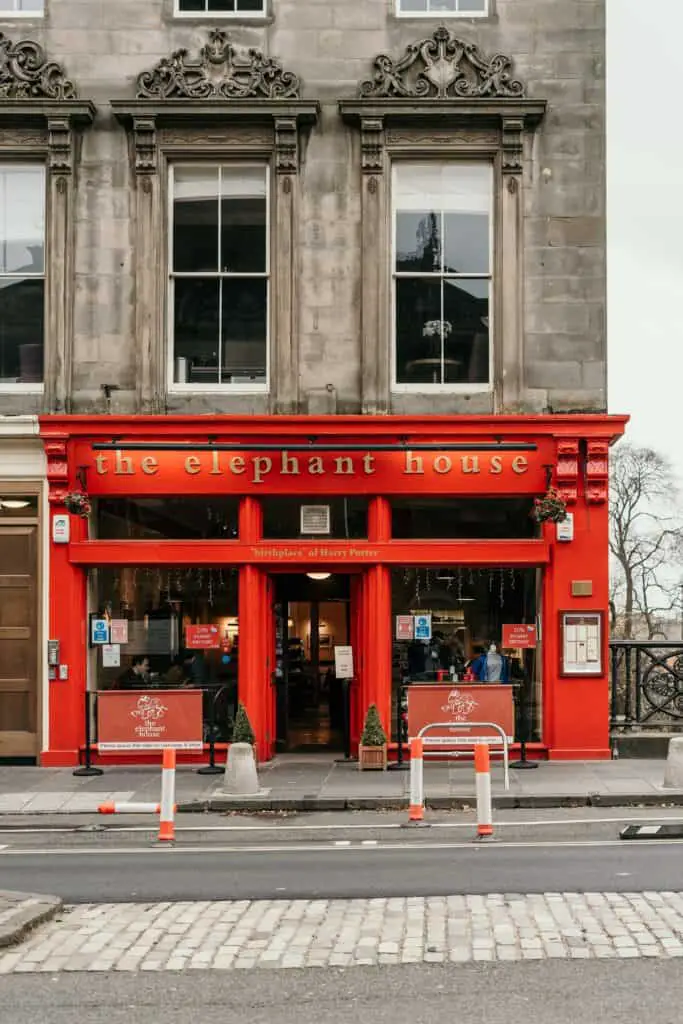 5. Edinburgh's Amazing Harry Potter Walking Tour. Kids Free!
Length: 2 hours
Price Range: £
Location: Edinburgh
Finding activities to treat your kids to that don't cost the earth can be challenging in these times, so if your rugrats are huge Potter fans, you can all enjoy this incredible tour without putting a huge dent in your wallet!
The tour is maximum two hours, which provides enough time for all the city's historical Potter sites to be visited without the little'uns getting too pooped! 
What's included with this Harry Potter tour:
Victoria Street (AKA, Diagon Alley)
Greyfriars Kirkyard
Elephant Café
J.K. Rowling's Edinburgh Award
Waverley Train Station
This tour also includes spectacular views of Edinburgh Castle, and being in the heart of the city – there will be plenty of opportunities to have bathroom breaks or grab something to eat.
---
Harry Potter's Edinburgh: A Self-Guided Audio Tour
Length: 2 hours
Price Range: £
Location: Edinburgh
For those who are fans of simplicity and independence, a self-guided tour can be a great way to explore at your own leisure, while still enjoying the perk of knowledge via a downloadable audio tour feature.
The great thing about this tour (other than it being SUPER inexpensive) is that you have the control to enjoy the tour as and how you please, including where you wish to visit and any detours.
You won't even need a mobile internet connection either – once downloaded, this audio tour can be accessed offline. What's also included:
Lifetime access to the audio (to enjoy later if you fancy a virtual trip down memory lane!)
VoiceMap App for IOS and Android
Audio, maps, and geodata
---
5-Day Isle of Skye, Loch Ness, Hogwarts Express Tour From Edinburgh
Length: 5 days
Price Range: ££££/£
Location: Edinburgh, Highlands, Jacobite Steam Train
Those looking to combine their love of Harry Potter with a fully-fledged holibob will absolutely love this five-day tour across the scenic Highlands, as well as a ride of the Jacobite Steam Train (better known to Potterheads as the Hogwarts Express), which even bustles along the incredible Glenfinnan Viaduct, as featured in all five movies.
There's nowhere on earth that features moody, dramatic scenery quite like the Highlands, and the infamous Loch Ness (and its most famous resident, Nessie) alone is worth a visit. Other features of this incredible tour includes:
A luxury coach
Eilean Donan Castle
Cairngorm National Park
Stirling Castle
Rannoch Moors
Trossachs National Park
4 nights at 3-star lodgings, which includes breakfast
---
Harry Potter Tours in Scotland FAQs
Where are Harry Potter locations in Scotland?
Although the books/movies don't take place in Scotland, Harry Potter is rich with Scottish culture, owing to its conception taking place in Edinburgh, which author J.K. Rowling has famously said inspired many of the franchise's most notorious locations. 

Some of these include:

-Edinburgh (particularly Victoria Street, Greyfriars Kirkyard, and the Elephant Café).
-Glasgow University. 
-Rannoch Moor. 
-Glenfinnan Viaduct & Jacobite Steam Train.
-Loch Shiel.
-Glen Coe.
-Steall Falls, Glen Nevis.
-Lochs Arkaig, Etive, and Eilt.
-Alnwick Castle
How Long Are the Harry Potter Tours In Edinburgh 
Lengths vary from tour to tour, but as for the actual proximity of the Potter-themed walking tours in the city, you can typically expect to walk around 2.2 (6.3 kilometres) miles in total in order to enjoy all the well-known hotspots. 

Depending on breaks/stopping for lunch, etc., the average foot tour is around 90 minutes in length.

Where is Diagon Alley in Scotland?
While J.K. Rowling has never outright disclosed the exact location which inspired the magical location of Diagon Alley, many fans speculate that one of the key contenders is Victoria Street in Old Town, Edinburgh.

This area of the city is made up of cobblestoned roads, gothic stores, and narrow, mediaeval buildings, which are synonymous with the witchy street of Diagon Alley in the Potter novels/movies.

---
---
More Scotland Posts
---
Free Resources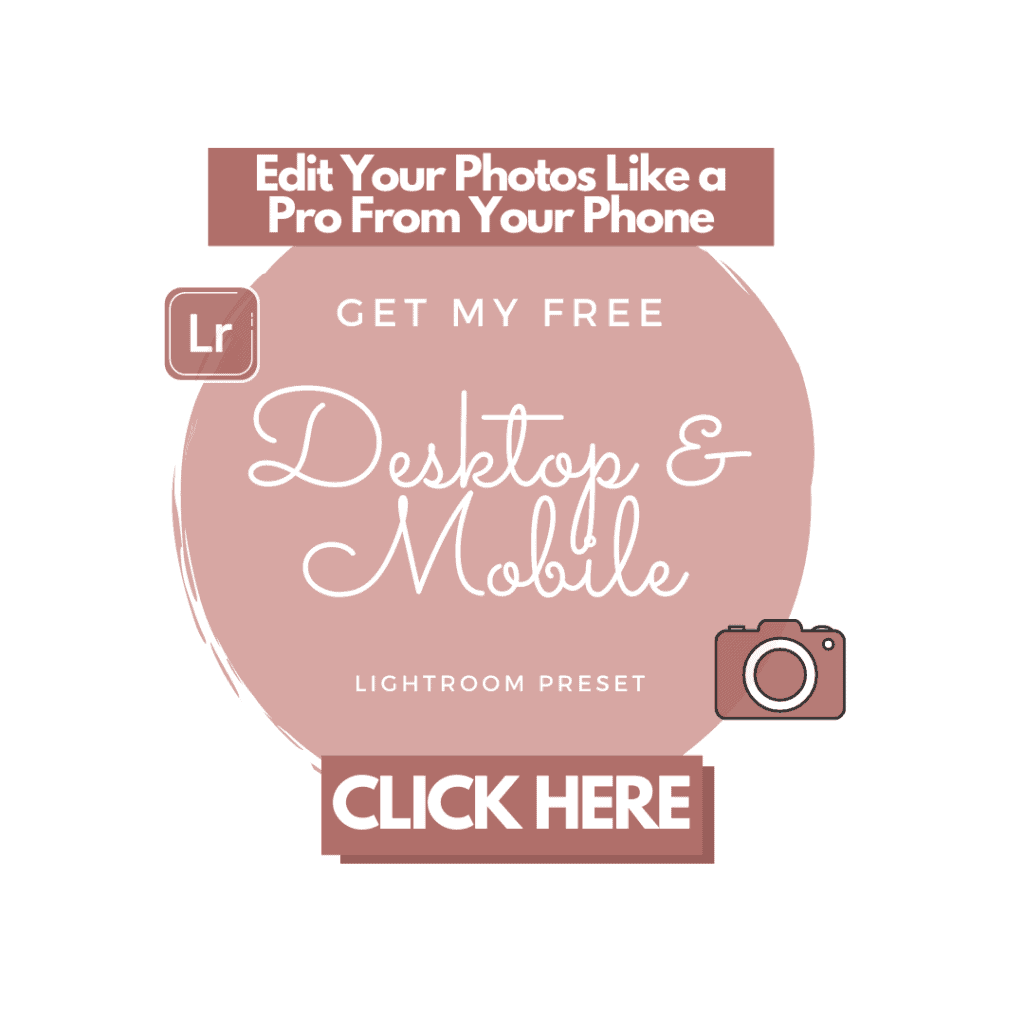 ---
And as always, you can find more sustainable travel content on Instagram @VoyagingHerbivore, Youtube, and TikTok and to get updates straight to your inbox, enter your email below.

If you found this guide helpful and want to help us keep these resources free,
please consider making your next Amazon, Expedia, Hostel World, Etsy, Trivago, and Booking.com purchase through our links (just click right on those words – you can do it right now and unless you clear your cookies before your next purchase, it will remember). It costs you no extra and gives us a small commission. Thank you!
---
Pin Harry Potter Tours in Scotland