Bagpipes, haggis, kilts, and gorgeous Highland views. What else comes to mind when you think of Scotland?
If this is your first time exploring the magical country, you're in the right place! This 10 day road trip itinerary (with options to extend) is the perfect way to get to know Scotland's major towns and sites, with a few places off the beaten track thrown in.
Keep reading to discover the ultimate Scotland road trip itinerary!
Currency: Pound, contactless payment (With your phone or a contactless card) is the norm but cash is generally accepted)
Language: English
Price Range: $$
Best Way to Get Around Scotland: Bus, Train
Timeline: 2 to 3 full days to explore Edinburgh's sites; at least 10 days for a Scotland road trip
Full Itinerary On Your Phone: Download Here
Read More: The BEST 5 Day Scotland Tours From Edinburgh
---

---
---
More Scotland Posts
---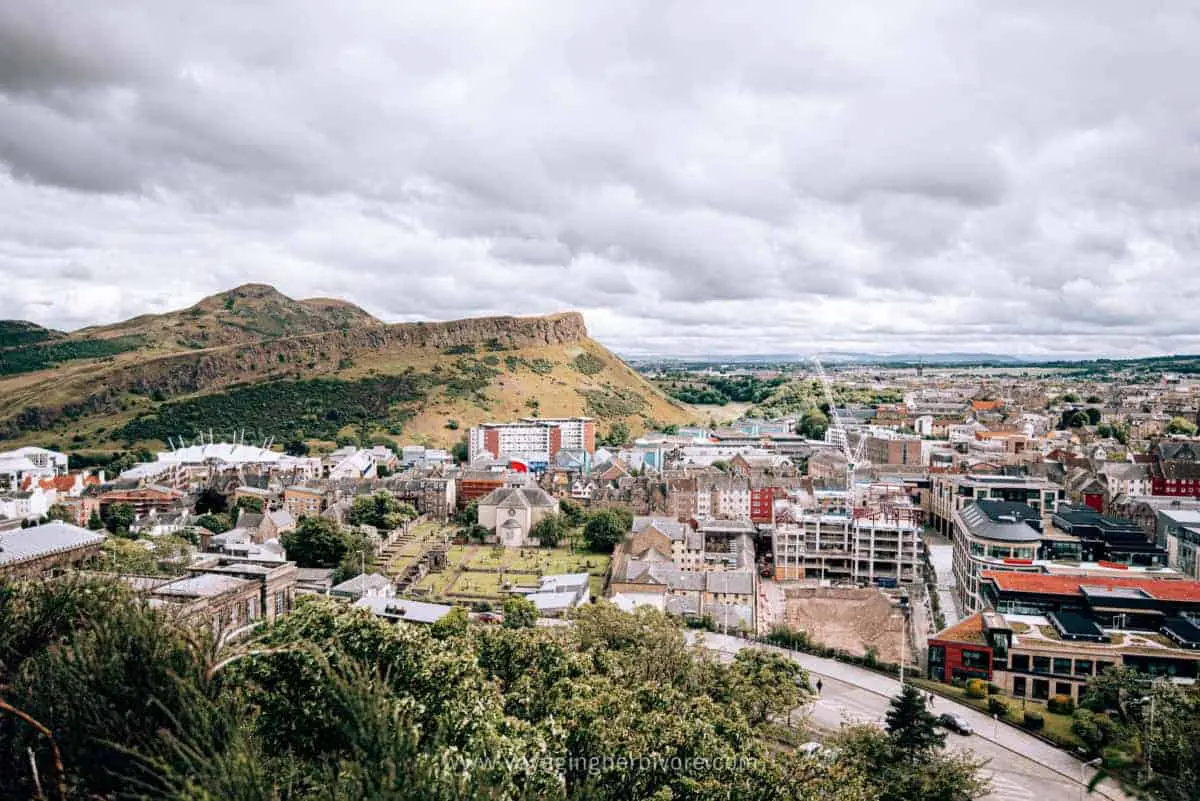 ---
This site is user-supported and that's why we use affiliate links. At no extra cost to you, we get a little bit of money when you purchase something through one of our links. Thank you for helping support ethical, sustainable, and plant-based travel! You can read more about our affiliate disclosure policy here.
---
Essential Scotland Travel Tips
Language: English. The further north you get, the thicker the Scottish accents get! In Edinburgh, you'll find a wide variety of accents because it's such a diverse city with a large student population, which brings in a lot of international students (like moi once upon a time!)
Best Time of Year to Visit Scotland: Scotland is gorgeous in all seasons. For experienced drivers and those who can brave the cold and snow, winter in the Highlands is stunning but can be dangerous so proceed with caution. Spring (April or May) is a stunning time to go because everything is in bloom and there are baby animals (a baby Highland cow is the cutest thing you will ever see) everywhere. If you decide to go in summer, it might be worth skipping Edinburgh simply because of insanely high accommodation prices due to various festivals.
Read More: What to Wear in Scotland: Clothing Itinerary Ideas for Your Scottish Trip
Currency: Scotland uses pounds but don't waste time or money withdrawing cash. Virtually all of the UK is cashless, except for the occasional tax-avoiding pub. You can use a card without international fees but to truly do it like the locals, you'll want to add your card onto your phone's virtual wallet. You can look up how to do this for your phone type and it really is essential! Paying by contactless will save you from having to sign (which always happens with American cards) and is essential if you plan on taking public transportation. You don't need data or service to use contactless payment.
Read More: How to Visit Scotland in Luxury
Transportation: Transportation within cities in Scotland is generally easy to use. Buses and Uber are quite common but many cities, like Edinburgh, are also very easy to walk. Between cities, trains are very common and easy to use (make sure you get a rail card and use travel apps like Trainline for discounts). The further north you get, the more difficult it is to get trains, so Megabus is your best bet.
Read More: Why Choose Luxury Car Rentals for an Unforgettable Travel Experience
Phone Plan: If your phone is unlocked, it's very easy and affordable to purchase a sim card and have access to data and calls while traveling. You can either wait until you arrive in Scotland and purchase a sim card at the airport or any corner shop, or order one in advance and have it sent to your accommodation. Virtually any provider will work, but here are my top recommendations:
EE | GiffGaff | Voxi (Unlimited Social Media for £10)
---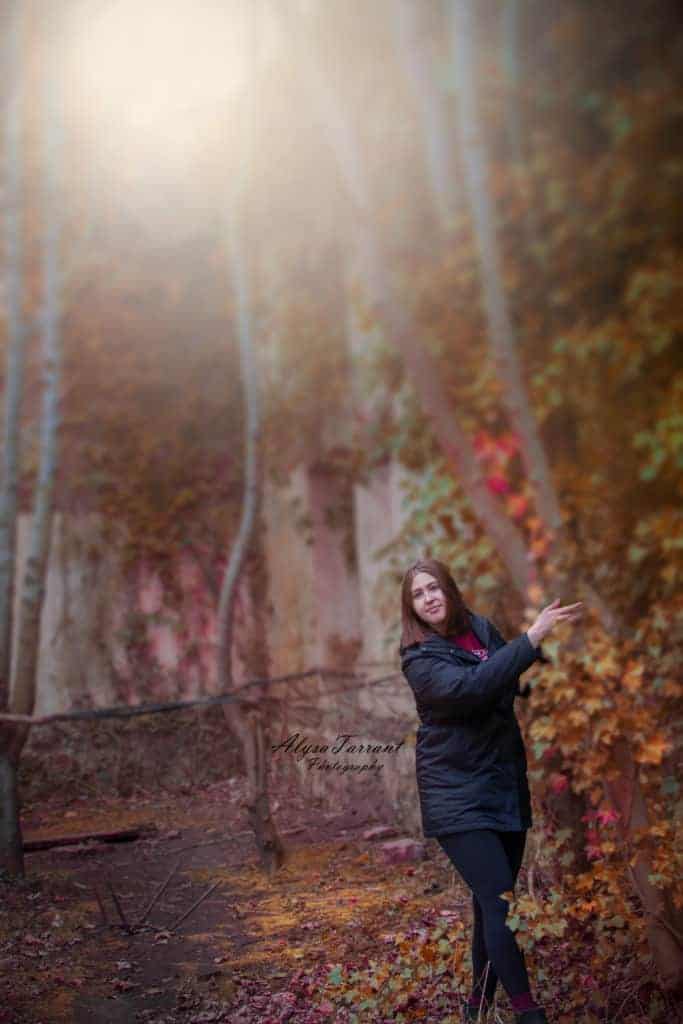 ---
How & Where to Rent a Car in Edinburgh, Scotland
How to book a car. Check out the recommended websites below, taking into consideration the type of car and age restrictions. If you're starting your journey in Edinburgh, you'll find it easy to rent a car. Major car rental programs like Enterprise have pickup stations in Waverley Station but Edinburgh as a whole is very easy to get around by public transport, Uber, or walking.
Consider your route. The roads in Scotland are not what many of us are used to. Yes, you'll likely stick to paved routes (this guide shows you the major sites for those visiting Scotland for the first time) but sometimes the GPS decides that it would be better to take a very muddy and tiny unpaved route rather than sticking to the main roads (speaking from experience here). With that in mind, if you plan on doing even a tiny bit of off road adventures or go through the Highlands (which you should and will be doing in this Scotland itinerary), opt for a four wheel drive.
Check age restrictions. The first thing to check is that the age restrictions. Some companies, like Enterprise, require that you be over 25 to rent or drive, even if you're with a parent. Kayak UK is a good site to check to find a variety of deals for different car needs. Sixt offers under 25 car hire and a student discount and Edinburgh Car Rental also offers under 25 rental.
Enterprise (Over 25) | Kayak UK (Browse) | Sixt (Student Discount Under 25) | Edinburgh Car Rental (Under 25)
---
Scotland Road Trip Itinerary
Now that part you've been waiting for – the 10 day Scotland road trip itinerary that's perfect for those visiting Scotland for the first time. Although this road trip can be done in 10 days, we'll also give you options to expand and take the road less traveled for a longer road trip.
Read More: 5 Highland Tours From Edinburgh to See the BEST of Scotland
---

---
Days 1 and 2: Edinburgh
Beautiful, lovely, amazing Edinburgh! Welcome to the first stop of your Scotland road trip! Edinburgh has so much to offer, so let's dive right in.
Planning to spend 72 hours in Edinburgh? Here's the complete guide on How To Spend 72 Hours in Edinburgh in 2023
---
Where to Stay in Edinburgh
---
Where to Eat in Edinburgh
Edinburgh is full of absolutely incredible spots to eat. Here are a few of the best vegan restaurants in Edinburgh that you have to visit!
David Bann: Classier dining option
Sora Lella: Vegan Roman Food (also available on Uber Eats)
Holy Cow: Healthier vegan cafe
Paradise Palms: Mostly vegan junk food
Read More: Vegan Edinburgh & Beyond: 13 AMAZING Restaurants You NEED to Try
---
What to Do in Edinburgh
Guided tours are the best way to explore Edinburgh if you want to discover the city like a local, so we've put together a list with the best guided tours for each location! These are our top recommendations when it comes to what to do in Edinburgh:

There's really no shortage of incredible things to do in Edinburgh! If you are looking for more recommendations on what to do in Edinburgh, head over to this blog post Top 10 Things To Do in Edinburgh!
---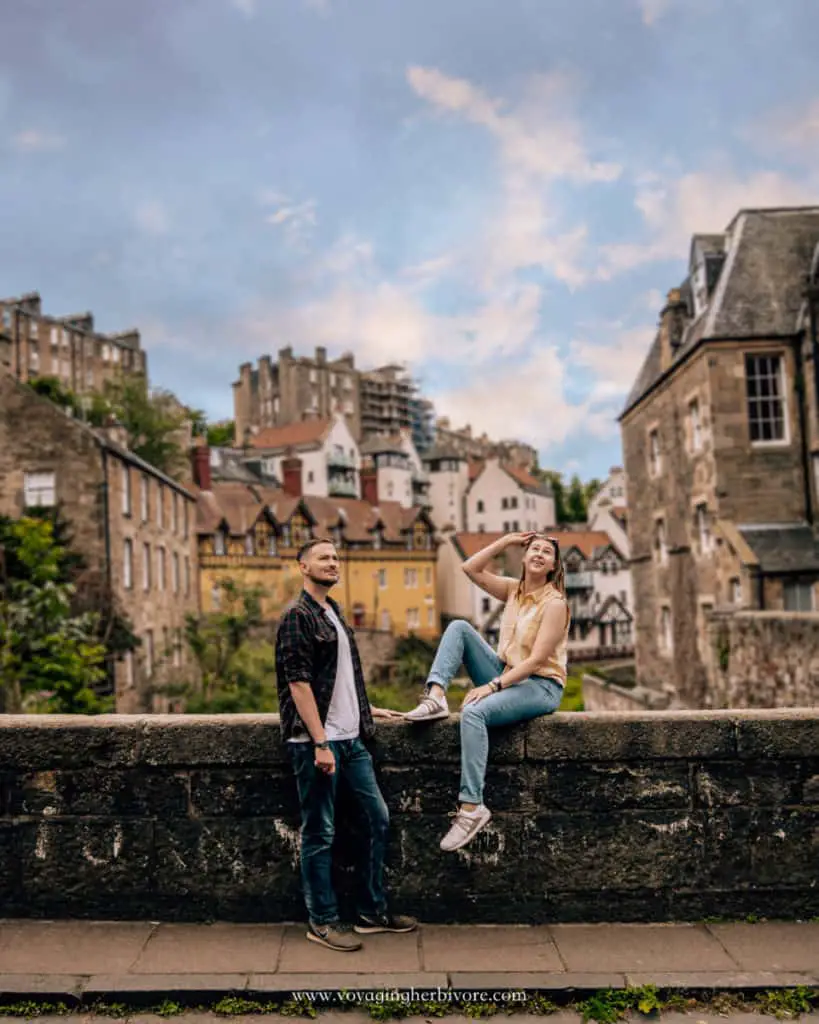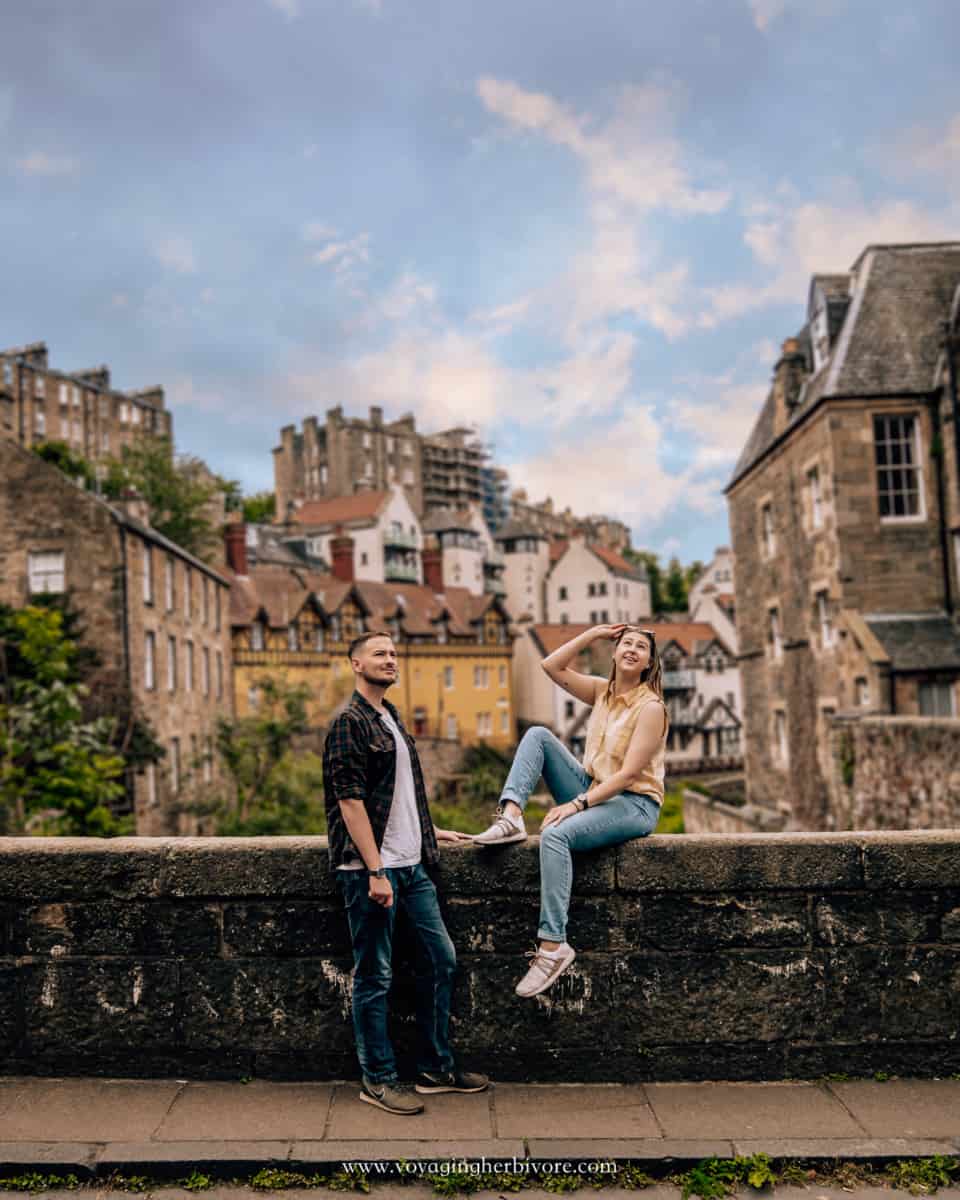 ---
What Camera Gear Do We Use?
If you want the full list of things we keep in our camera bag, check out the complete guide or browse our photography guides.
---
Day 3: Drive to Oban
Today is an exciting day, you're driving to Oban! The three-hour drive isn't terribly long, but if you're at all a nervous driver or are not used to bending, one-way roads, give yourself plenty of time to get there.
Along the way, there are plenty of incredible viewpoints that you'll discover and want to stop at.
Glasgow. Take the longer route and make a pit stop in Glasgow. The city has a great vegan scene so be sure to check out the Glasgow Vegan Guide to discover some incredible vegan and vegan-friendly restaurants. Although Glasgow is the second largest in Scotland, it only has 488,000 residents! If you're worried about parking, consider using Just Park to book your spot in advance.
Loch Lomond. Loch Lomond is an absolutely stunning natural wonder of Scotland and is truly a must-visit. You can park next to the loch and simply take a quick look around, but I highly recommend packing your favorite vegan hiking boots and spending a few hours exploring the area. No matter the weather it's absolutely stunning!
Option to Extend: Spend the night in Glasgow or near Loch Lomond. Sunrise at Loch Lomond is surely a spectacular way to start the day.
Find Glasgow Accommodation | Find Loch Lomond Accommodation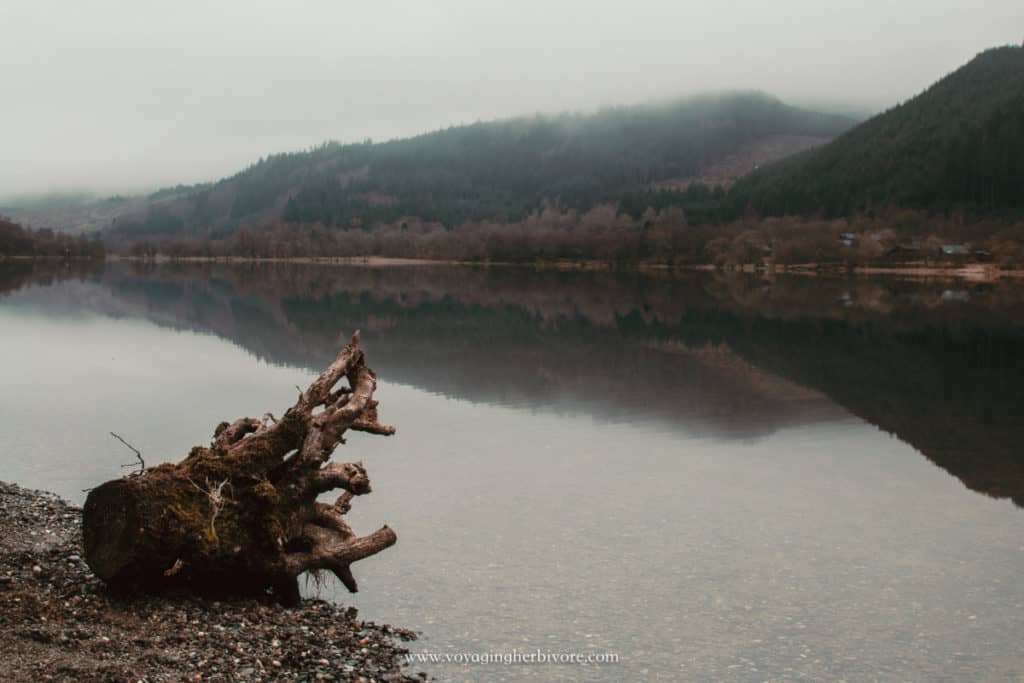 ---
Day 4: Oban
Oban is a lovely little town, but the real highlights are the amazing islands and wildlife that you have the opportunity to explore and see.
Read More: Scotland Regions – Everything You Need to Know When Travelling to Scotland
Where to Stay in Oban
Oban is a fairly small town and is easy enough to walk if you're staying central (although it's along the coast so this is weather dependent). We stayed at the Sandvilla Guest House and it was absolutely lovely. The rooms are clean, it's a convenient location, and they were even nice enough to get us vegan butter and soy milk for breakfast the next day. Plus, they have parking which is tight, but the proprietor was lovely and helped up back into the space.
---
Where to Eat in Oban
As with most places in the UK, you can usually find one surprising vegan or vegetarian-friendly restaurant, but if not, supermarkets like Tesco, Sainsbury's, Waitrose, or Co-op are always safe bets. Thankfully, there are a few great vegan options in Oban (located using abillion and Happy Cow).
Gelatoburger: Classic burgers
The Little Potting Shed Cafe: Healthier salads and wraps
Catchacarrot Vegan Pop Up Cafe: Popup cafe run by vegans for vegans
BAAB: Mediterranean food with vegan options (show me a vegan that hasn't had hummus for dinner in a pinch!)
---
What to Do in Oban
Because Oban is a coastal town, it's the perfect time to go island hopping and see some sea life (make sure to bring your camera gear along!) Be sure to book in advance
Sealife Adventures. These small group tours are a fantastic way to see Scotland's wildlife. Spend several hours looking for whales, otters, wild goats (featured below) and other amazing creatures, using the provided Nikon binoculars, and drinking tea all while hearing a marine biologist explain what you see. This was a highlight of our Scotland road trip itinerary!
Three Isles Tour. If you're up for some island hopping check out the Three Isles Tour which is 10 hours for 78 pounds (at the time of writing). We had booked this but because of bad weather, it got canceled with a full refund. If you've taken this tour do let us know what you thought of it in the comments.
Be sure to check out this guided tour if you wish to discover Oban's tales and traditions, walk the streets like a local, and immerse yourself in the sights and sounds of the town of Oban!
Read More: How to Photograph Scotland: From Highlands to Cities
---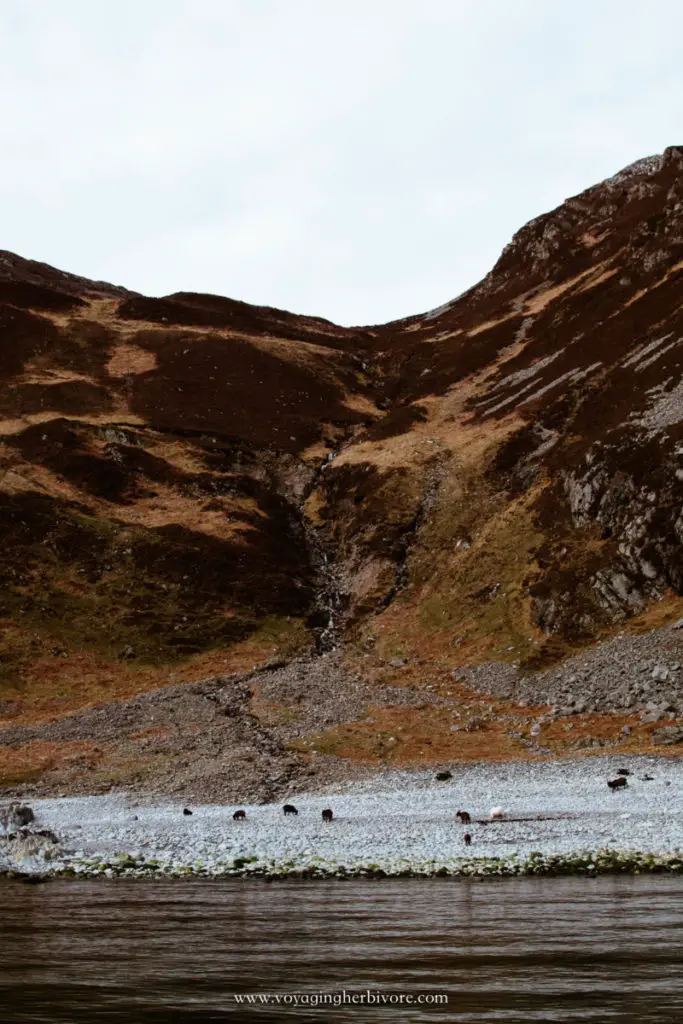 ---
Day 5: Drive to The Isle of Skye
As you head further north into the Highlands, the driving will become trickier. Because of this, give yourself plenty of time (take it slow over the day) to drive from Oban to Portree (the main city on the Isle of Skye) and take as many stops as necessary. The land is stunning and I know when I drive it's easy to miss the beauty around you for the need to focus on the road. Pull over when you get the opportunity! It's well worth it for the views, fresh air, and your safety.
Along the way, you might see little or large piles of stones called cairns. These cairns have been a part of Scotland's traditions and folklore for centuries and have four main meanings (source):
Marking a grave of a loved one
Used by climbers to show success at reaching a summit
To mark a path across tricky terrain
As a sea marker to help mariners determine their location
Option to Extend. As you head from Oban to the Isle of Skye, you can stop in Inverness and spend the night or grab a bite at one of these Top 8 Vegan Restaurants in Inverness to Visit. Then, take a day to drive or take a bus tour up to the Black Isle. You'll have this option again on Day 8. Check out more options for extra stops on your Scotland road trip here.
Read More: Rabbies Scotland Tour Review – Black Isle
---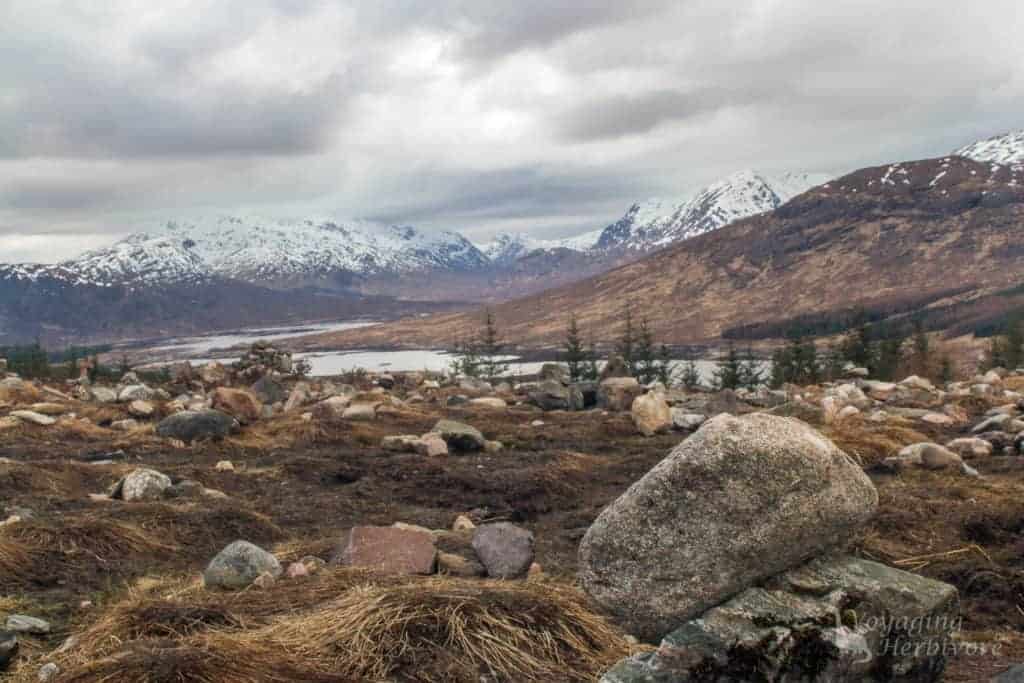 ---
Day 6-7: Isle of Skye
The Isle of Skye is one that you won't want to miss. There are so many beautiful spots you'll want to pull over when driving! Don't plan ahead too much because where you can drive will be weather-dependent. Also, keep in mind that there's only one bridge on and off the island, so if there's a bad storm, you'll probably have to extend your stay until it clears.
Depending on how much rain, you may or may not be able to see the Fairy Pools. We weren't able to see any unfortunately but did get to explore Fairy Glen. On our next Scotland Road Trip Itinerary, we will definitely be trying to see them.
For dinner, we headed to a pub called The Isle, which had several vegan options. I also tried a tenant shandy, beer mixed with lemonade, which was recommended by our tour guide. The evening was time for me to try some night photography. Our bed and breakfast was across from the town of Portree, and it was an absolutely beautiful night.

When you get to Portree, be sure to check out this map to see what vegan options we recommend nearby.
---
Where to Stay on the Isle of Skye
The Glendaruel is an absolutely lovely bed and breakfast just down the road from Portree. It takes maybe 20 to 30 minutes to walk into town but if you're visiting Scotland in the warmer months, you'll love the walk. The hosts were so incredibly friendly and accomodating in making a vegan breakfast (it seems every bed and breakfast makes you a full English so you'll be well-fed for all of your adventures!), rooms clean, and beds comfy.
If you're looking for somewhere in the center of Portree, the Oronsay B&B has incredible views and a cozy bed and breakfast feel. If you prefer hotel living and want a more luxurious stay, the Portree Hotel is the place to be!
You don't need to stay in Portree though, and if you care to extend your trip, it's well worth checking out some of the exciting places to stay on the Isle of Skye, from glamping pods to gorgeous cottages.
Find Portree Accommodation | Book The Glendaruel in Portree
---
Where to Eat on the Isle of Skye
Surprisingly, the Isle of Skye is relatively vegan-friendly for such a small town. Here are a few vegan-friendly restaurants and pubs that are worth checking out.
The Isles Inn: One of the main pubs in Portree with at least two vegan options that aren't just salad (at the time of writing). Try a shandy which is half a pint of beer and half a pint of lemonade – tasty!
Cafe Arriba: Portree restaurant where the Only vegan option is a light mezze platter, but still very tasty
Ellishadder Art Cafe: Open seasonally on the Trotternish peninsula with vegan options
Red Roof: Labeled lunch menu with vegan options
The Dunvegan: Located in Dunvegan this restaurant serves meat but does have vegan options. Sadly this is not a fully vegan town, I know, very misleading 🙁
---
What to Do on the Isle of Skye
You could easily spend weeks exploring and hiking the Isle of Skye, but here are a few highlights that are worth visiting:
Lealt Waterfall
Kilt Rock sea cliffs
Old Man of Storr
Fairy Glen
It's best to take a guided tour to visit these locations if you want to make the most out of each place and you don't want to bother with transportation. We recommend this tour where you'll explore the Isle of Skye (including its capital Portree), Kilt Rock, Lealt Falls, and the Old Man of Storr. And you'll even get the chance to admire Loch Ness and Eilean Donan Castle on the way!
Read More: Heart of Scotland Tour Review – 3 Day Edinburgh to Isle of Skye Bus Tour
---

---
Free Resources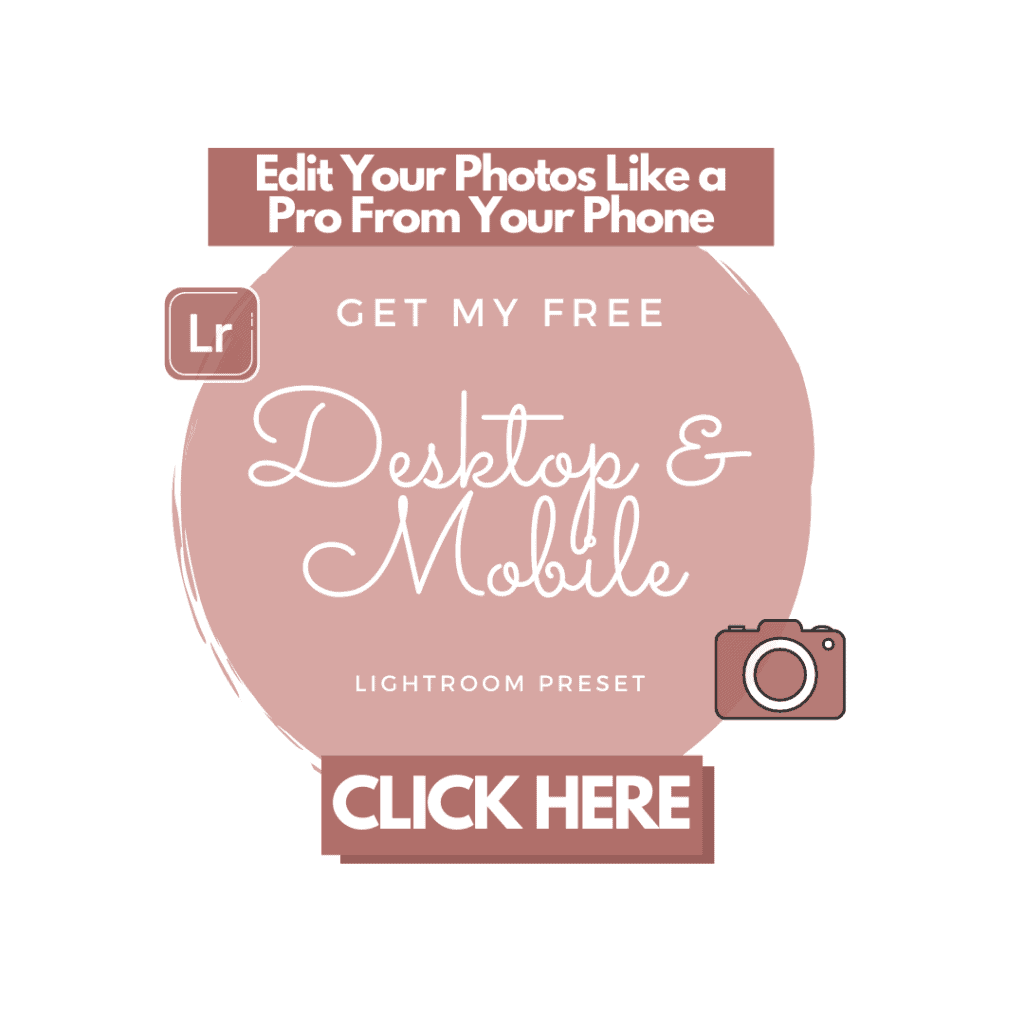 ---
---
Day 8: Drive to Loch Ness, Culloden, and Newtonmore
Today is a busy day on this Scotland road trip itinerary! Get a good night's rest the night before, eat a big breakfast and stock up on snacks so you can make the most of today's journey.
Loch Ness (2 to 3 hours). Arrive early for one of the morning tours. It's an extra expense but I really do recommend doing this boat tour. It's a fun experience and you get to learn some interesting if not frightening facts about the loch. For example, the waters are so dark and deep that if someone drowned they would almost certainly never be found. Be sure to take some time to explore the small surrounding area while you're there. It's quite touristy but it's a great chance to smell the fresh air and stretch your legs. Loch Ness is also a great place for a Scotland staycation!
Culloden Battle Fields (3 to 4 hours). Next, you'll be heading to Culloden Battle Fields in Inverness. Take some time to explore the museum (lots of reading here so it may not be the best for little ones) and do a guided tour of the battleground. This is a somber experience but it's an important opportunity to learn about local and national history. Don't forget to check out the gift shop on the way out. They have some very cute highland cow merchandise that is my favorite souvenir to this day!
Newtonmore. Newtonmore should be a good place to do some well-deserved relaxing for the rest of the evening before setting out the next day. Although spending the night here (as opposed to Loch Ness or Inverness) isn't necessary, it will make Day 9 more manageable.
Option to Extend: Spend the night near Loch Ness in the town of Fort Augustus or Inverness (Culloden) and spend some extra time exploring. I recommend Inverness as there is more to explore in the walking distance area. You can also take a day tour to the Black Isle which is very enjoyable.
Read More: Beautiful Scotland: Photo Spots You NEED to See
---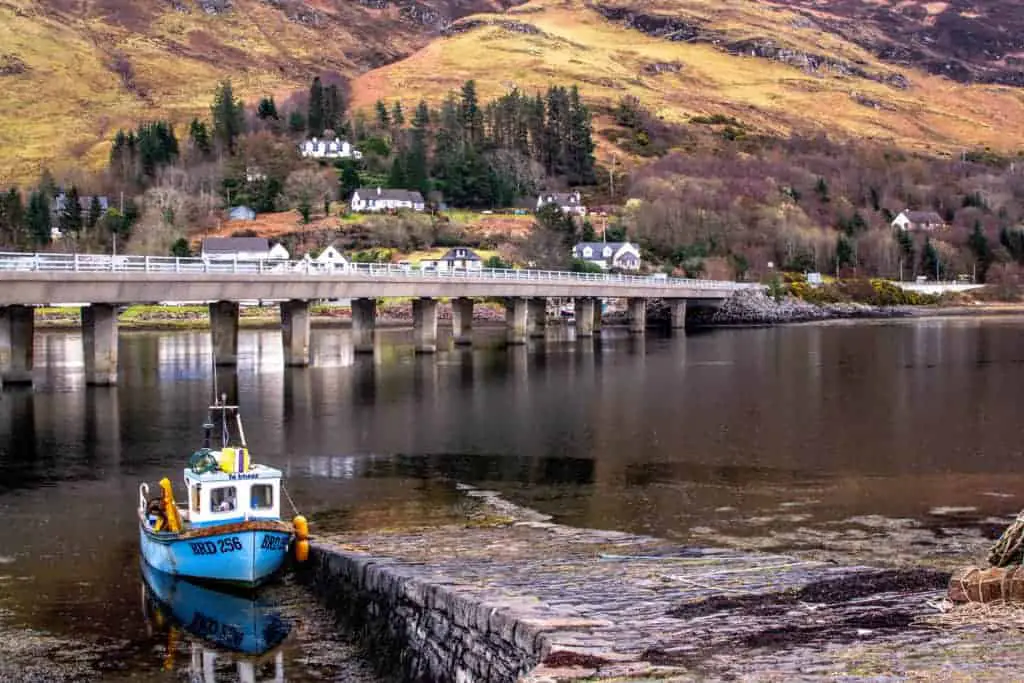 ---
Day 9: Drive to Edinburgh
Another early day! Today you're leaving Newtonmore with 3 options for stops along the way, or you can just head straight back to Edinburgh.
Stirling Castle. If you haven't stopped at any castles yet, definitely take the chance to look around, but if this is the third or fourth castle, you may just feel like bypassing it. If you wish to visit Stirling Castle on a guided tour, we recommend you check out this one!
Kelpies. The Kelpies are incredible large horse head statues that can be seen from the road. If you have time, stop and see them in all of their glory!
Falkirk Wheel Boat Trip: Your final option is to stop and see the world's only rotating boat lift (not sure why you would build one in the first place?) at the Falkirk Wheel. Take a boat through the canals and ride the wheel although be aware that boat tickets aren't available year-round at the time of writing.
---
Day 10: Edinburgh
To finish your Scotland road trip itinerary it's the final day in Edinburgh! This is a great chance to explore some places you may not have had time to during your first few days in Edinburgh (see Day 1).
---
What Camera Gear Do We Use?
If you want the full list of things we keep in our camera bag, check out the complete guide or browse our photography guides.
---
More Scotland Posts
---
Interactive Scotland Road Trip Map
Please note that the driving directions on this map are not specifically created. They are simply what was recommended at the time of creating the map so do check updated directions beforehand. While this road trip is great for first-timers, there are so many amazing road trip opportunities in Scotland, including the North Coast 500, North East 250, Heart 200, Scotland West Coast 300, and more!
Get this map with more details and extra stops on your phone.
This map was made with
Wanderlog
, a trip planner app
---
Free Resources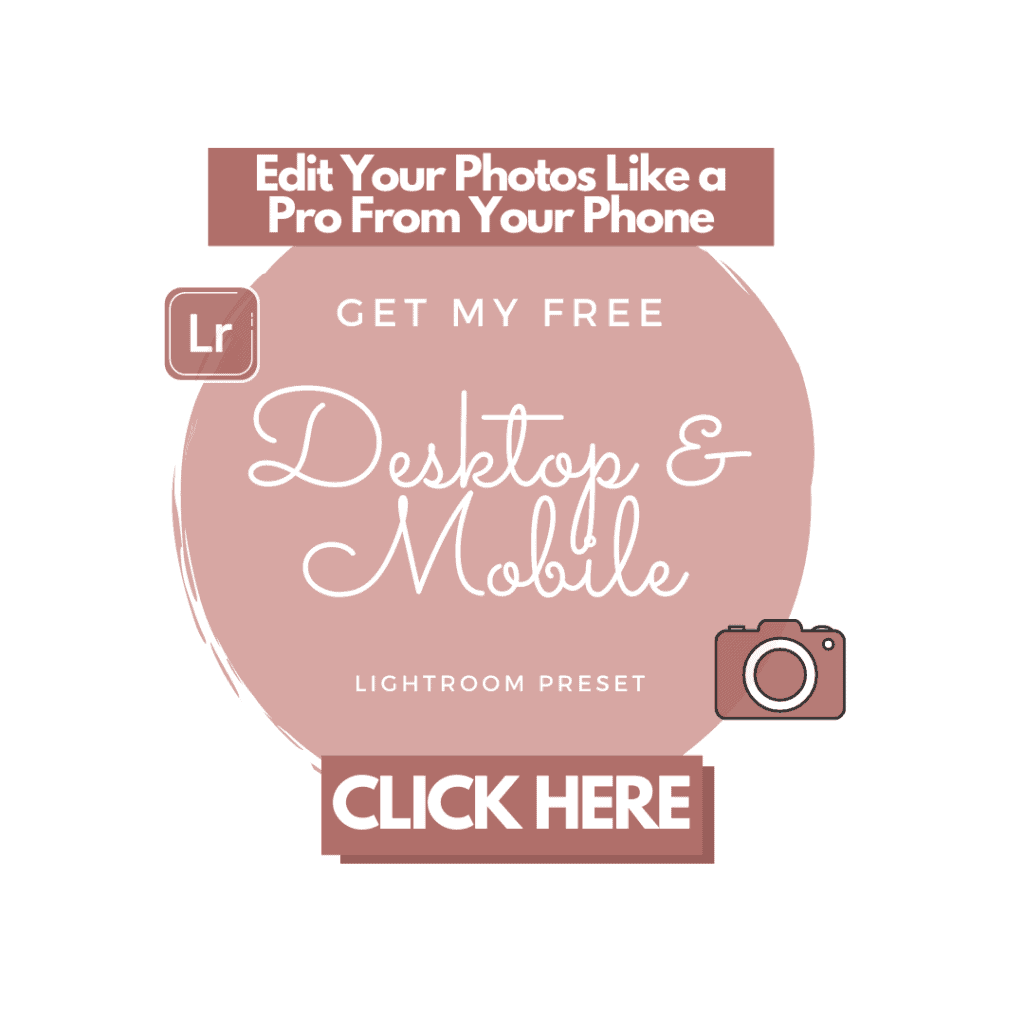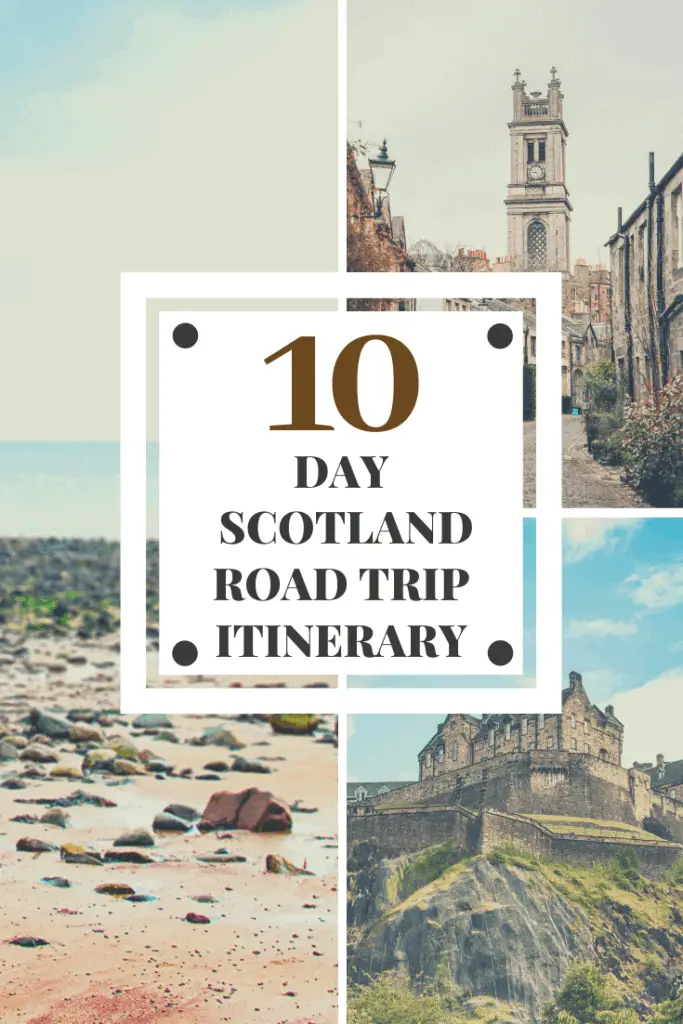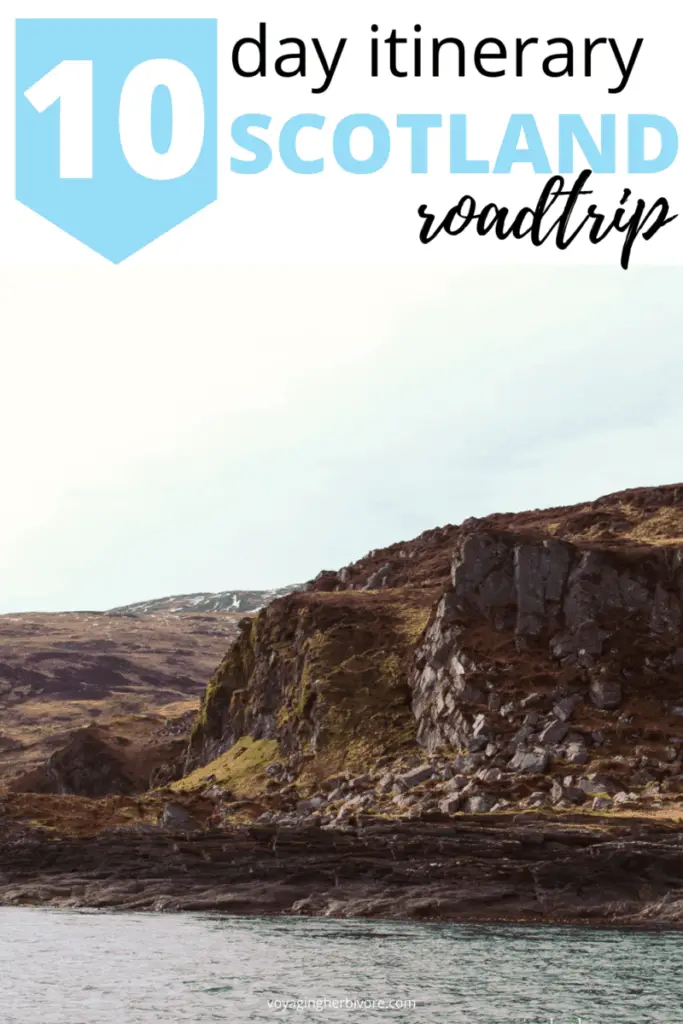 ---