If you are travelling to Scotland for the first time, you may want to consider saving this Scotland packing list, which will combine everything you may need for your trip to this beautiful country. As a foreigner that is not familiar with the weather, it is wise to educate yourself on what exactly can you expect in Scotland. From strong winds to beautiful sunny days, be ready for your trip.
For those wondering what to pack for Scotland, we have organised important items for your packing list per season. We also have listed some items that are necessary in every season so make sure to check the full list below.
Read More: 4 Sustainable Items To Pack For Your Next Outdoor Holiday in Scotland
---
What to Include in Your Scotland Packing List No Matter the Time of the Year
There are some items that we consider basic for every Scotland packing list, and they should be included no matter the season. Weather in Scotland can change quickly year-round so always have layered clothes and lots of options to wear depending on a day.
Read More: The Highland Midge: What Are They and How to Avoid Them
---
Water-Resistant Backpack
For easier navigation of Scottish cities, it is better to carry a backpack than to roll a suitcase on cobblestone streets. Choose a backpack that is easy to pack and unpack and light to carry. Make sure it has dimensions that can fit in a carry-on on a plane. Also, when choosing the right backpack make sure it is water resistant because of rain which occurs in Scotland often in every season.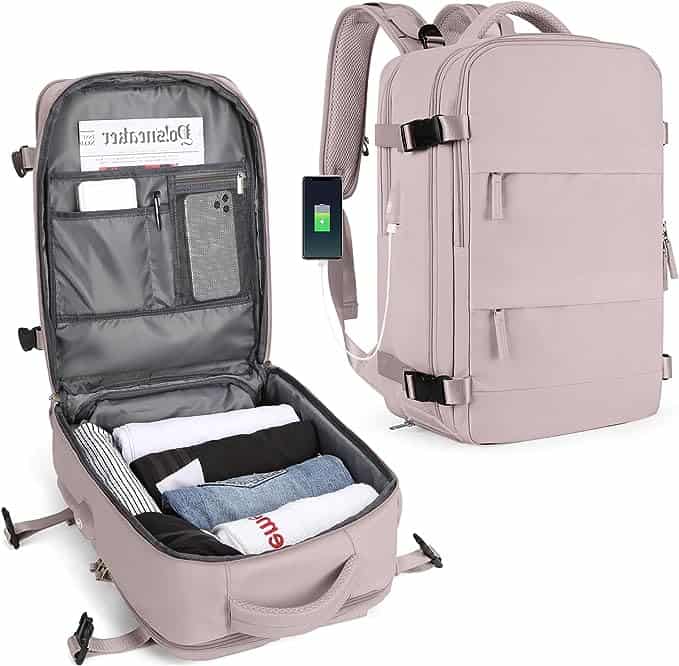 Travel & Hiking Waterproof Backpack
With heat dissipation with two padded shoulder straps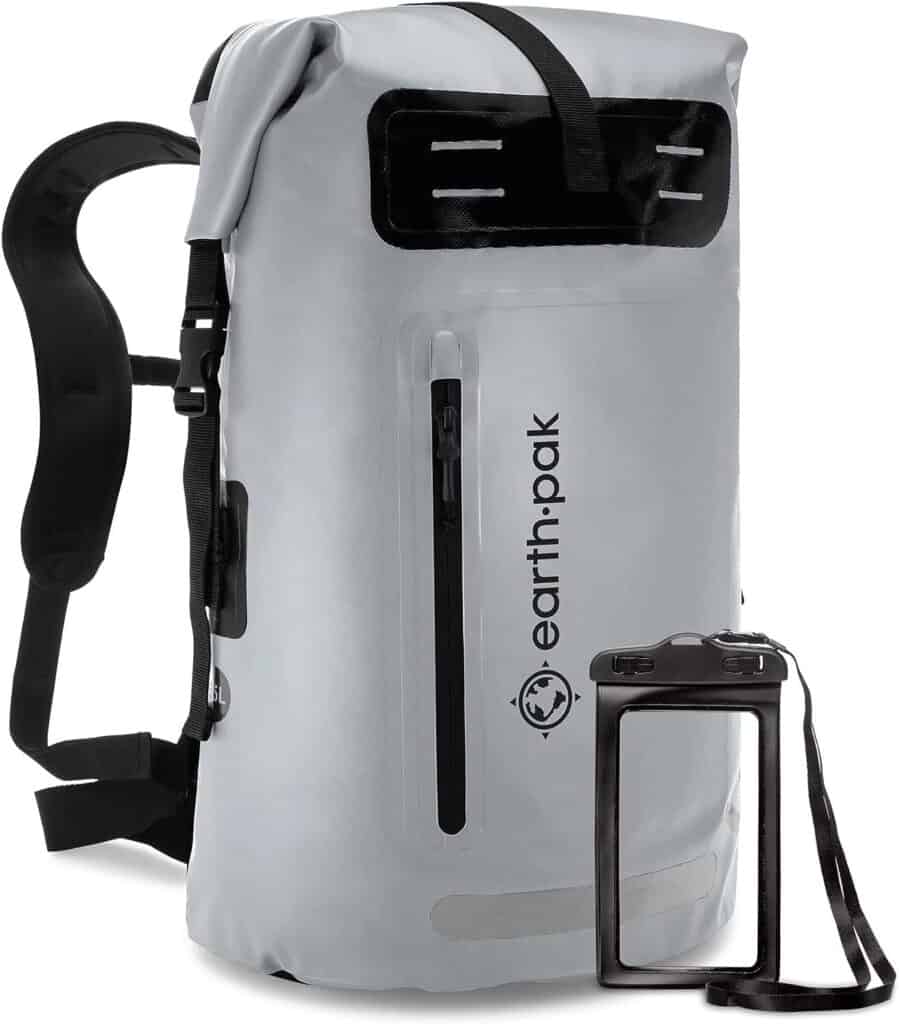 Earth Pak Waterproof Dry Bag 
Submersible phone case included for robust protection
---
Shirts
Depending on the season, this should consist of two short-sleeve t-shirts or tanks for layering or one to two long-sleeve shirts. Bring your favourite shirts with you, to ensure comfort and warmth. Also, some dressy shirts are perfect for a night out.
---
Sweatshirts and Sweaters
No matter the month when you travel to Scotland, you need some warmer layers. In the summertime, it can be freezing in the evening, so having a sweatshirt with you can save you from getting cold. In wintertime this is your base for every outfit, so no need to mention the additional benefits of having good quality clothes with you.
---
Socks
Socks are more important than many people think. If socks are good quality then long hikes or walks around the city will be safer and more comfortable. Your feet need to be warm and preferably dry. If your feet sweat then you should invest in a couple of pairs of good-quality cotton socks.
---
Bottoms
Either if it is pants or shorts or jeans, do not forget to pack a few options. For s warmer months you might need trousers and shorts, while for colder months you might need some winter pants, underpants, or leggings that you are planning to wear as layers. Sweatpants and long underwear are also very important to bring if you are visiting Scotland in colder months or even in the summer, but if you are planning outdoor activities.
---
Waterproof Windbreaker
For a windy country like Scotland, a waterproof windbreaker is a must-have. Wind can feel much colder than regular winter, and even in the summer if it is windy it is cold. This is why you should never go outdoors, especially for a full-day hike without a waterproof windbreaker.
Waterproof Hooded Packable Jacket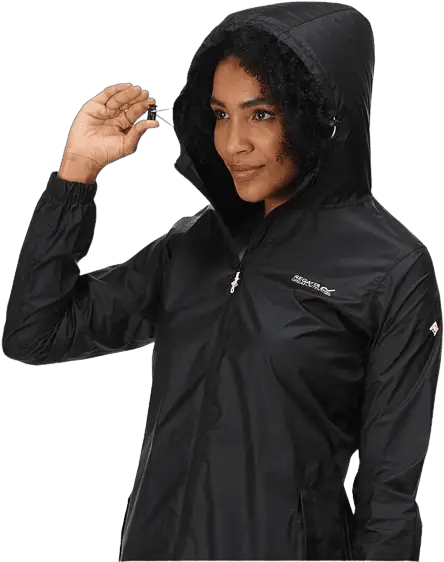 A Go-To For Thousands Of People For Walking, Hiking, Camping, Festivals And Backpacking
Breathable
Lightweight
Machine Wash
Adjustable shockcord hood
---
Dressy Outfit
You will want to go out in the evening, or for dinner, and for that you need a dressier outfit than sweatpants. Bring one to two outfits you can combine if you want to visit a fancy restaurant or go out for drinks.
---
Umbrella
Do not leave your hotel or Airbnb without an umbrella in the UK. It may seem sunny but rain is waiting for you around the corner. Always have an umbrella handy in your backpack, just in case.
---
UK Converter
A UK converter is a must if you travel to the UK, and Scotland is no exception. You will need this little item so you can use and charge your electronics.
---
Water Bottle
Tap water is drinkable in Scotland and having your water bottle is not only environmentally friendly but will also save you money and you will stay hydrated. Have your water bottle with you no matter the place and time of the year.
 Stainless Steel Water Bottle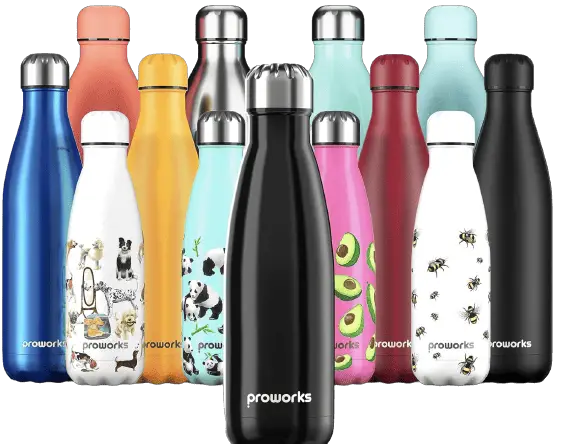 A Go-To For Thousands Of People For Walking, Hiking, Camping, Festivals And Backpacking
350ml / 500ml / 750ml/ 1 Litre Options
12 Hours Hot & 24 Hours Cold Drinks
Stainless Steel
More than 36.000 ratings on Amazon
---
Sim Card and Unlocked Phone
Check if your phone is unlocked and if it can use a SIM card in the UK, or if you need to buy a new one. For navigation and everything else you will need internet, and the best way as a foreigner to get internet in any country is to get a local SIM card.
---
Electronics
Always have something for entertainment when travelling. It can be a tablet, Kindle, headphones, laptop, or all of the above. Waiting at the airport or evenings at the hotel can be boring if you do not have your devices with you. Also, bring a camera to capture all the beautiful moments of your travels.
---
Bug Repellent
You should be well-protected against Scotland's midges when visiting the highlands in the summer, and if you want to go hiking, you should wear tick protection. 
---

---
What to Pack for Spring in Scotland
Typically, spring begins in March and lasts through the end of May. Sadly, the season is quite rainy, windy, and frigid. However, as the temperature rises and the amount of daylight increases, everyone feels the effects and the mood improves. When the weather starts to warm up, Scots will take off as many clothes as they can. Here are some items to include on your Scotland packing list in spring: 
---
What to Pack for Summer in Scotland
A Scottish summer can sound contradictory. Even though summer is less rainy than the other seasons, it still gets wet. The lengthy daylight hours in Scottish summers, where the sun doesn't set until 11 PM and rises at roughly 4:30 AM, are very unusual if you are coming from a place with shorter summer days. Since the long hours deceive your body into staying up later, it's the ideal time to take advantage of a trip to Scotland. Here is what to pack for summer:
---
What to Pack for Fall in Scotland
Autumn in Scotland is considered from September to the end of November, and it is chilly and rainy during those months. At this time of year, when the length of the day is starting to return to normal, the days are an excellent mix of sunny and cool. Autumn is the perfect season for cosy afternoons in front of a fire or days spent drinking tea and reading a good book in a café.
The packing list for Scotland in September, October and November should include:
---
What to Pack for Winter in Scotland
Scots occasionally have dreary winters. The folks retreat inside their homes or the local pub to spend time with friends and relatives. With the sun setting at 3 PM, the period of daylight can be as short as six hours. Dress warmly, especially at night when the days are shorter and the temperature is lower.
Scottish winters don't get a lot of snow. At worst, you should be ready for cold rain and windy days. The worst weather typically occurs in December and January. Make sure to bring a lot of warm clothes and layers for the winter months in Scotland. You should choose the best jacket for Scotland that is at the same time warm, water resistant, and wind resistant. Here is what to include in your Scotland packing list in winter:
---
Pack for Scotland FAQs
What to Pack for a Scotland Golf Trip?
Dressing in layers is a must when you are travelling to Scotland especially if you are planning outdoor activities like golfing. Bring with you golf shirts, pants, socks, and vests. Also, no matter the time of the year, always have a good quality hat and sunglasses.
What to Pack for a Hiking Trip in Scotland?
You need to pack all hiking essentials including a rain jacket, spare clothes, especially socks and shirts, sunglasses, bug spray, and food and water. Always have a rucksack so that you can fit everything you need, and a handy water bottle. Weather can be unpredictable so be ready for sun and wind on the same day.
What to Pack for Edinburgh?
Edinburgh is a walkable city which is why you need comfy shoes or sandals for all day of walking. If you are going to visit some viewpoints or travel outside of the city, make sure to bring hiking boots or shoes as well. Also, always have a light jacket in warmer months, or a winter jacket if you are travelling in wintertime. Sunglasses are handy as well, on a bright summer day.
---
More Scotland Posts
---
Free Resources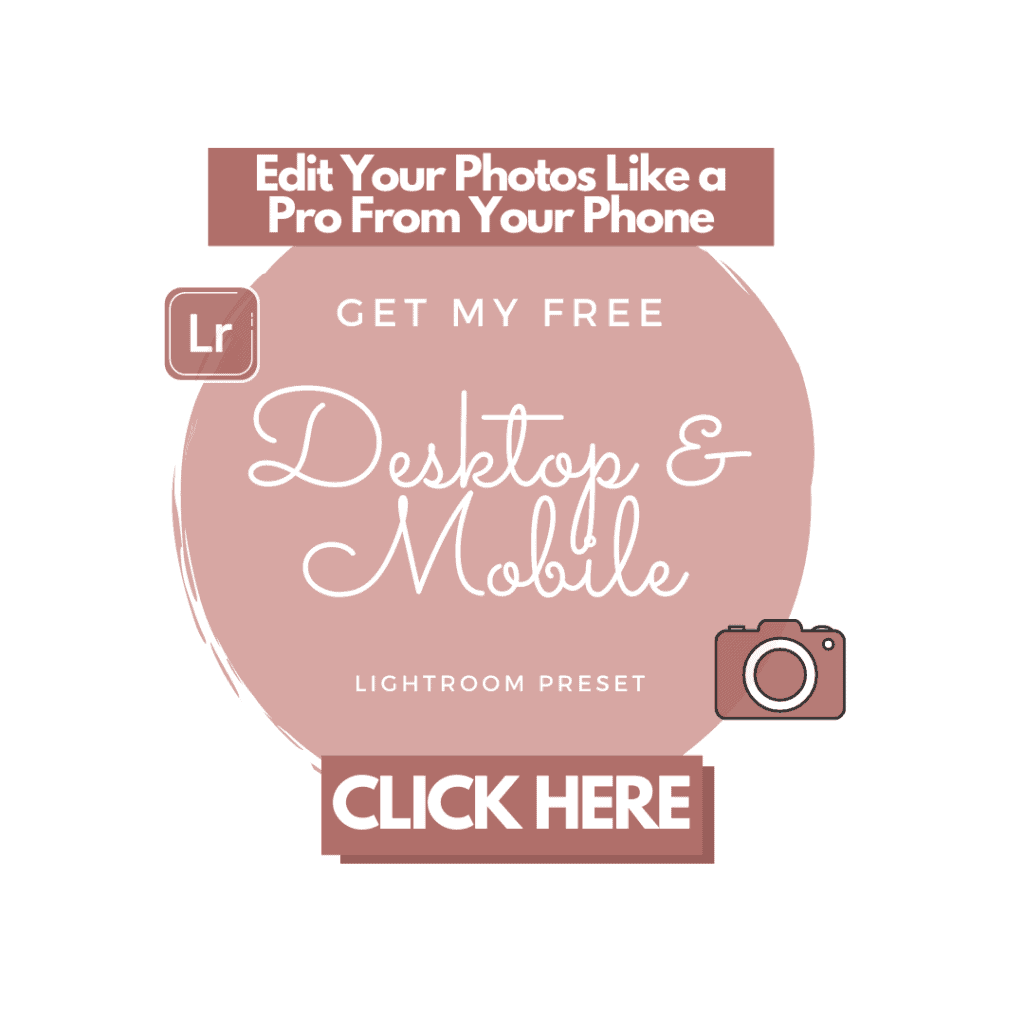 ---
And as always, you can find more sustainable travel content on Instagram @VoyagingHerbivore, Youtube, and TikTok and to get updates straight to your inbox, enter your email below in the footer, or to the right on the sidebar.

If you found this guide helpful and want to help us keep these resources free,
please consider making your next Amazon, Expedia, Hostel World, Etsy, and Booking.com purchase through our links (just click right on those words – you can do it right now and unless you clear your cookies before your next purchase, it will remember). It costs you no extra and gives us a small commission. Thank you!
---
Pin Pack for Scotland