When it comes to incredible coastal scenery, few places come close to the beauty that Fife, Scotland, provides. In particular, the Fife Coastal Path.
The Fife Coastal Path (FCP) is loved by many natives and visitors alike, owing to its epic scenery, fresh sea air, and its relative ease (as walking trails go).
The trail spans an impressive 117 miles from the north to the south of the county of Fife. It is well-signposted, not too busy (again, as walking trails go), and boasts plenty of camping options for those looking to make a full trip of it.
So, dust off your hiking boots and grab your walking pole; today we're taking a trip along one of Scotland's best-loved trails.
Fife Coastal Path: A Guide
Those looking to get serious about their hiking game are best off not going straight in with a trek to Mount Everest or Kilimanjaro. You gotta start small and ease yourself in before tackling the big daddies – and the Fife Coastal Path is a great place to start.
With that being said, if hiking isn't your end goal, and instead you're looking for a refreshing outdoorsy getaway in the beautiful country of Scotland, the Fife Coastal Path makes for a delightful week-long retreat.
For those who wish to remain fairly close to resources and human life, the FCP allows for a nature-focused trek that isn't too off the beaten track. But don't be fooled… it still offers treat after treat in terms of pretty views and Insta-worthy scenery. This includes castles, romantic fishing villages, coastal cottages, peaceful beaches, and other magical sights of the Fife peninsula.
---
Why Walk the Fife Coastal Path?
Unlike many hiking trails, the Fife Coastal Path is fairly new (it was founded in 2002 and extended in 2011) and is well-maintained, meaning it's less challenging than many of its counterparts.
It also combines a pleasant equilibrium of nature and urban trails, allowing walkers to get the best of both worlds – as well as stop for a delicious pub lunch or stock up on refreshments. 
The FCP's terrain isn't too harsh and the scenery offers much to marvel at including historical mining towns, churches, lush woodland, castle ruins, dreamy harbours, local wildlife (it's a great shout for those wishing to do a bit of puffin spotting!), and the ancient university town of St. Andrews.
Those wishing to break up the miles can also enjoy some of the local festivities the area is known for, as well as the famous St. Andrews golf course. As trails go, the FCP has so much to offer.
---
Fife Coastal Path Wildlife
As we mentioned above, one of the FCP's many appeals is the vast amount of local wildlife that can be spotted. Just some of the gorgeous Fifeonion creatures that can be peeped while walking the trail include:
Atlantic puffins
Dolphins
Sea eagles
Gannets
Seals
Whales
Goldfinches
Porpoises
Red squirrels
Elder ducks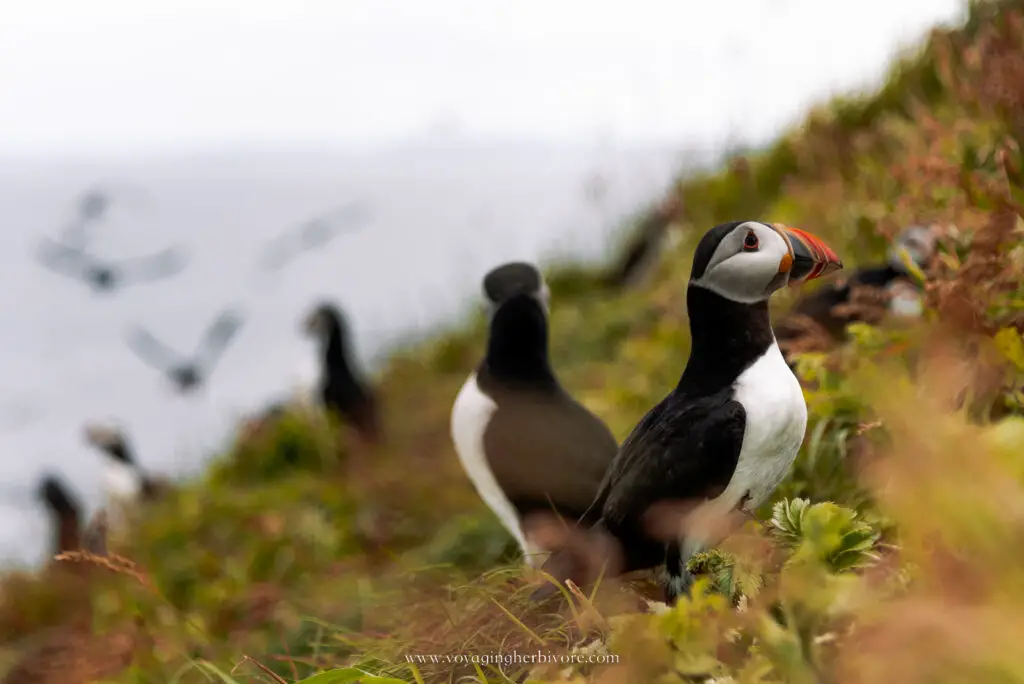 ---
Is the FCP Difficult?
As trails go, the Fife Coastal Path certainly isn't the most challenging. However, most who have walked it would describe it as low-level, but not necessarily "easy". Those who are new to the world of long-distance walking will find that the Path is a good but attainable challenge for hiking newbies. 
Depending on whether you're tackling the whole trail (117 miles) or opting for the shorter version (63 miles), a basic level of fitness and mobility is required, but you certainly don't need to be an experienced hiker to walk this trail.
In terms of difficulty, the biggest challenge of the trail is the distances between one milestone to the next. Experienced hikers may be able to bash this hike out in 5 days, but newbies will want to allow themselves around 11 days to tackle the whole Path.
As for the terrain, there's a pleasant mix of different grounding, including sandy beaches, forest tracks, soft golf course grass, pebble beaches, boggy marsh areas, and even a disused railway line. Owing to the range of terrains, a good, broken-in pair of hiking boots is recommended to ensure you get the best out of the experience.
---
Wild Camping on the Fife Coastal Path
Scotland is one of the rare exceptions where wild camping is perfectly legal, therefore, those wishing to get the full outdoorsy experience from the trail can rest safe in the knowledge of not needing to detour to find a camping ground or accommodation.
There are a few proper campsites dotted about the trail, but they are few and far between and require additional planning and costs, so your best bet is to opt for wild camping. Before you embark on your journey, however, familiarise yourself with the Scottish Outdoor Access Code.
Despite all this, it is worth keeping in mind that Fife is one of the golfing capitals of the world and much of the trail coincides with this, which can mean discretion is advised. While there aren't any camping rules surrounding this topic, it is best to remain respectful of the grounds and players by pitching up as late as possible and decamping early the next morning. 
---
Weather
Fife is part of the UK after all (which isn't exactly known as the Sunshine State), and it is high elevation and coastal, therefore you may feel more exposed to the elements than you would in other areas of the country, so plan your clothing accordingly.
Even if opting for a summer hike, you will want to arm yourself with rain gear – including waterproof camping equipment. 
---
Water Top-Ups
Although the FCP is fairly connected to urban areas and there are ample opportunities to stop at places along the trail to eat in a restaurant or find overnight accommodation, you still need to remember that you're a guest within nature and that means being prepared with the necessary resources, including water.
Topping up your water isn't too challenging on the FCP, as you will be able to do so at the pubs, campsites, and even local farms (coastal Fifeonions are known to be welcoming and hospitable to hikers) you encounter along the way.
You will need to opt for something useful like a hydro flask, dromedary bag, or hydration bladder, and always aim to have at least three litres of water with you at the start of every day.
You will find a handful of clean water sources along the way, such as natural springs, but do not depend on these alone, and make sure to bring a water filter or purification tablets with you.
---
Accommodation
Many hikers planning on going the whole hog may opt to enjoy a night or two in an actual bed, as well as camping on other nights, and luckily there are plenty of options throughout the entire trail.
Be mindful that some accommodation options have a 2-night minimum rule, and that during the summer months, the local hotels and B&Bs are often snapped up by other hikers and those visiting for golf tournaments. 
So for those not looking to do any camping – be sure to plan ahead!
---
Waymarking
One thing that puts many would-be hikers off of trekking the many beautiful trails of the world is the fear of getting lost. Fortunately, for the more novice hikers, that's near impossible on the FCP. 
The Fife Coastal Path is notoriously well-signposted, so you will not need to come equipped with a map and compass like an 18th-century pirate! The trail's waymarkings are clear and regular, making it easy for hikers to navigate the terrain. 
That said, it never hurts to come prepared. Many hikers will download a GPS on their phone, bring along a guidebook, or even whip out a good old-fashioned paper map – just to be on the safe side.
---
Fife Coastal Path: FAQs
What is the prettiest part of the Fife Coastal Path?
Although it's hard to pin it down to just one area, the route between Elie and Crail is largely considered to be the most scenic and stunning part of the Fife Coastal Path, mostly owing to the trail that runs through the picturesque villages of East Neuk. 
How long does it take to walk the Fife Coastal Path?
The entire Path spans 117 miles, which takes the average walker around 5-10 days to complete.
How difficult is the Fife Coastal Path?
As trails go, the Fife Coastal Path is considered fairly straightforward and not overly challenging. However, Scottish weather may render some parts of the trail muddy and slippery, so caution (and decent footwear!) is required.
Where does the Fife Coastal Path start and finish?
The Path stretches between North Queensferry, which is in the south of Fife, up to Tay Bridge, which is in the northern part of the county. 
When is the best time to walk the Fife Coastal Path?
Owing to Scotland's cold and unpredictable weather, your best bet is to walk the trail during the spring and summer months (between April to late September).
---
More Scotland Posts
---
Free Resources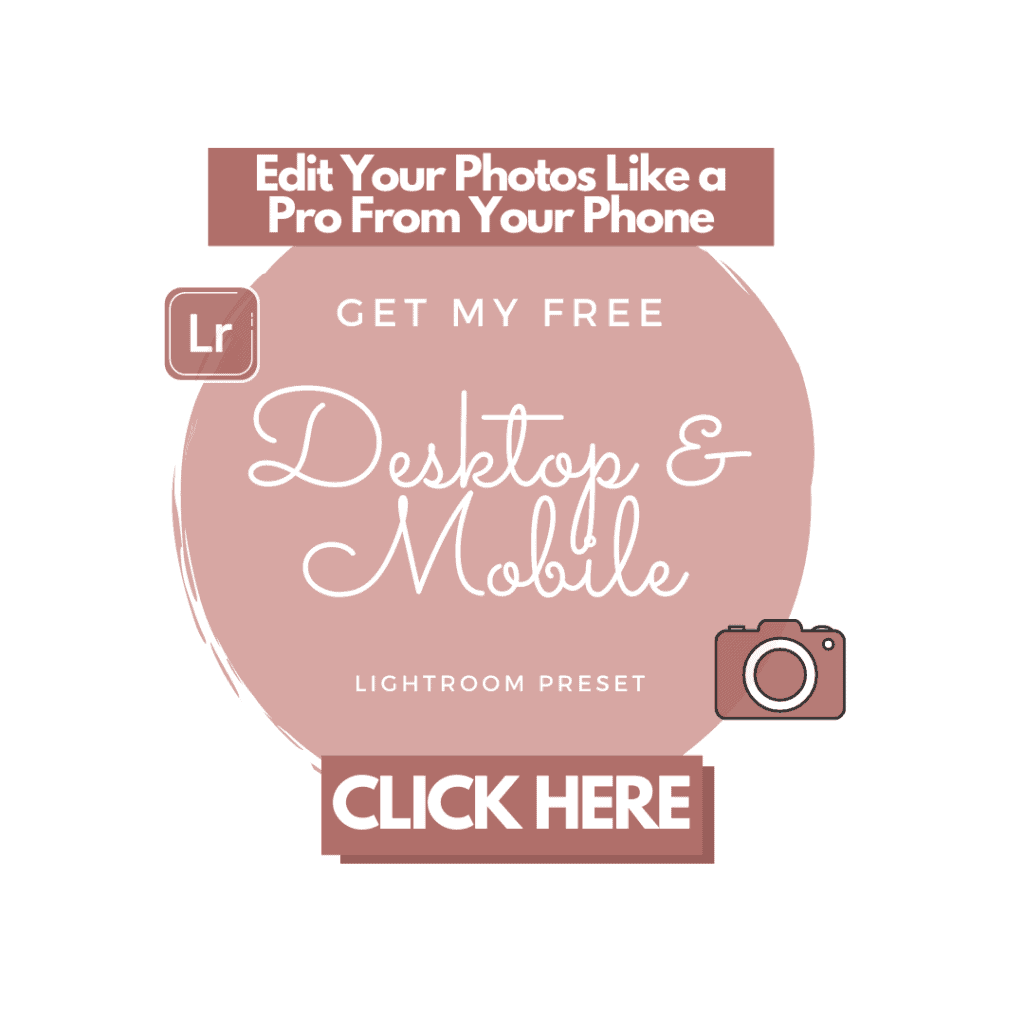 ---
And as always, you can find more sustainable travel content on Instagram @VoyagingHerbivore, Youtube, and TikTok and to get updates straight to your inbox, enter your email below in the footer, or to the right on the sidebar.

If you found this guide helpful and want to help us keep these resources free,
please consider making your next Amazon, Expedia, Hostel World, Etsy, and Booking.com purchase through our links (just click right on those words – you can do it right now and unless you clear your cookies before your next purchase, it will remember). It costs you no extra and gives us a small commission. Thank you!
---
Pin Fife Coastal Path