The dreamy scenery of Scotland draws nature lovers in droves every year to take advantage of the abundant offerings of beautiful locations.
During the summer months, wild swimming is one of the many appeals of the country's more rural spots – and for good reason!
We look into wild swimming in Scotland and everything you need to know before donning that swimsuit.
Here's the lowdown for planning your wild swimming excursion in Scotland, including safety precautions, the best locations for wild swimming in Scotland, and whether or not you can take a dip in Loch Ness (we know you're dying to know!).
Wild Swimming Spots
Naturally, when choosing wild swimming spots in Scotland, you will want to opt for the safest and most beautiful choices. Here's what's on offer.
---
1. Portobello Beach, Edinburgh
Those visiting the city of Edinburgh and who can't resist a quick dip somewhere wild and wonderful will love the soft sands of Portobello Beach.
Many wild swimmers prefer the calmness of lakes and rivers over the vast ocean for no other reason than safety, but the good news is Portobello Beach boasts some of the safest salty waters in the UK.
So much so, SEPA (Scottish Environmental Protection Agency) has awarded it with a 'designated bathing' status, owing to its low tides and calm North Atlantic ebbs.
---
2. Fairy Pools, Isle of Skye
Next up are the stunning and aptly named Fairy Pools in Glenbrittal on the Isle of Skye. 
Many of the Hebridian Isles are teeming with waterfalls and mythical, serene bodies of water that make for the best swimming spots in the summer, and the Isle of Skye is no exception.
The pools themselves are a glowing aquamarine colour that is so clear you can see your feet as you wade in, and on the other side of the Pools, there's a gorgeous little waterfall to marvel at. 
To top it off, there is the Glenbrittal campsite and café nearby, for those wanting to make a day of it and perhaps enjoy a spot of camping.
---
3. Milarrochy Bay, Loch Lomond
Loch Lomond is one of the most dazzling locations in the country owing to its sandy beaches, incredible views, and calm waters, and the adjacent Trossachs National Park also offers lots to enjoy for the outdoorsy person.
Although Scotland is relatively small, as countries go, the stretching waters of Loch Lomond make it an ideal spot for serious wild swimmers or those just (quite literally) dipping a toe. 
Swimmers will need to be mindful that the Bay is a popular watersports location, which means being aware of jetskis, kayaks, and other water vehicles.
---
4. Glen Etive, Glencoe
Glencoe is so surreal in its beauty that it's worth a visit for that alone, but it is also the wild swimmer's paradise.
If natural jacuzzis surrounded by misty-topped mountains sound like your ideal wild swimming set-up then that's exactly what's in store for you when you take a dip in the serene waters of Glen Etive in Glencoe village.
Many love swimming in Glen Etive as it is home to some of the country's best-loved and friendly wildlife, such as seals and otters! 
A word of warning, however. Glen Etive is renowned for more than one deep area – as in very deep – so caution is advised.
---
5. Loch Morlich, Aviemore
Those visiting the fabulous Cairngorms National Park will want to swing by Loch Morlich for a spot of wild swimming. 
Not only is it an award-winner, but it's also the highest-elevation beach in Scotland, meaning you can enjoy your swim while breathing in that fresh, clean mountain air.
Cairngorms National Park has so much to offer, so why not make a holiday of it and enjoy some wild camping, hiking, picnics, and watersports while you're at it?
New to wild swimming and a little apprehensive? No problem. Loch Morlich is the perfect place to begin, and it even offers open-water swimming training for wild swimming newbies.
---
6. Harlaw Reservoir, Pentland Hills Regional Park
Those visiting Edinburgh and wanting to escape for a quick open-water dip needn't travel far. Harlaw Reservoir is so peaceful, you'd be forgiven for thinking you're swimming in a loch somewhere in The Highlands!
The surrounding Regional Park is also a well-loved spot for walking and hiking, and there are plenty of hills for those who like to get a semi-challenging trek in before taking a dip. 
Be mindful that the reservoir itself is also a popular watersports hotspot, so safety precautions need to be exercised.
---
7. Castle Stalker, Argyll & the Isles
Despite the slightly ominous name, Castle Stalker in Loch Laich is one of the most scenic wild swimming hotspots in Scotland, and the deliciously gothic castle that overlooks the loch just adds to the ambiance of the area.
Although the castle is privately owned, it does run tours here and there throughout the year, for those who wish to make a day of it.
---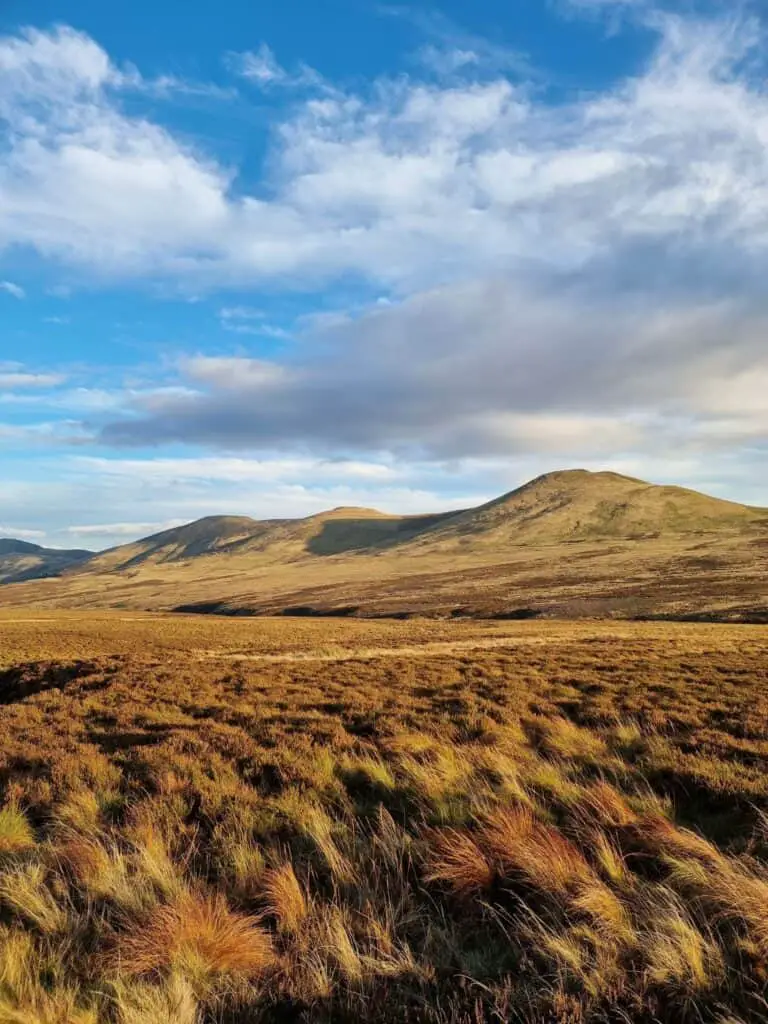 8. Threipmuir Reservoir, Pentland Hills Regional Park
Pentland Hills National Park boasts not one but two beautiful reservoirs for you to take a dip. Those looking to really stretch those legs will perhaps favour this one over its neighbour, Harlaw, as it is the bigger of the two (it has a capacity of 2,359 million litres, just FYI!). 
Although that may seem like a whopper, Threipmuir is actually pretty shallow as reservoirs go, making it an ideal day spot for families with youngish children. Oh, and it's actually pretty toasty too, as it contains large amounts of peat, keeping the water warmer than other locations.
Read More: 10 Walks in the Pentlands You Can Try This Weekend
---
9. Tráigh Mhór, Isle of Lewis
Those who prefer saltwater swimming (or combining a day of wild swimming with surfing) will absolutely be in their element here at Tráigh Mhór.
Located in amongst the beautiful cluster of islands known as the Hebrides, Tráigh Mhór guarantees white sandy beaches, clear turquoise waters, and peaceful coastal surroundings to make your swim truly magical.
---
10. Linn Falls, Aberlour
Last but not least is Linn Falls in Aberlour, Aberdeenshire. We're not saying we've saved the best for last, but this location truly is like no other….
These incredible cascades are topped off with the most jaw-dropping waterfall and lush greenery and are surrounded by a delightful woodland trail, you'd be forgiven for thinking you'd been spirited away from the UK and deposited in the Amazon rainforest!
The pool itself isn't too deep or vast, making it a fabulous spot for families, couples, or lone swimmers alike.
---
Dangers of Wild Swimming in Lochs
As with swimming anywhere, wild swimming in lochs has a degree of risk.
Although typically lochs are safer to swim in than the ocean, as there aren't excessive tides or rip currents to worry about, they still come with a peril or two.
Owing to being in the northern part of the UK, Scotland is the coldest country in Britain, and even in the height of summer, outdoor bodies of water can still be pretty chilly, which can lead to shock or even hyperthermia.
Some of the lochs can be extremely deep too, so only those with strong swimming skills are advised to swim far out in lochs. Be mindful, too, of underwater obstacles, such as pipework or stone/concrete structures.
---
Wild Swimming in Scotland: FAQs
Can you wild swim in Scotland?
Yes, as you can see, Scotland is quite the hotspot for wild swimming. Owing to weather and climate, it's only safe to do so in the summer months though.
Are Scottish lochs safe to swim in?
Yes, typically, Scottish lochs are safer than other bodies of water, such as rivers and the ocean, as there isn't the threat of rip tides and strong currents.
However, nothing is without some caution, as outlined earlier in the article, so always practice safety when planning on wild swimming in lochs.
Can you swim anywhere in Scotland?
Scotland is pretty relaxed about its outdoor swimming rules and you can swim almost anywhere you please, providing you act responsibly, respectfully, and in accordance with the Outdoor Access Code.
Can you swim on Scotland beaches?
Yes, Scotland's beaches are well-known and well-loved by wild swimmers. Be mindful, of course, that the North Atlantic waters can be choppy and downright chilly, so don't expect your swim to be like that of a Caribbean one!
Is it possible to go swimming in Loch Ness?
While there aren't any laws prohibiting you from swimming in Loch Ness, it's generally not advisable. 
Not only does the water not warm up in the summer months (on the contrary, it says about 5 degrees Celsius all year long), but it is also one of the deepest freshwater bodies in the UK too.
Oh, and there may or may not be a prehistoric mythical beast lurking below the surface! Fear not though, there are so many beautiful, safe, and monster-free lochs in Scotland to enjoy a wild swim in.
---
More Scotland Posts
---
Free Resources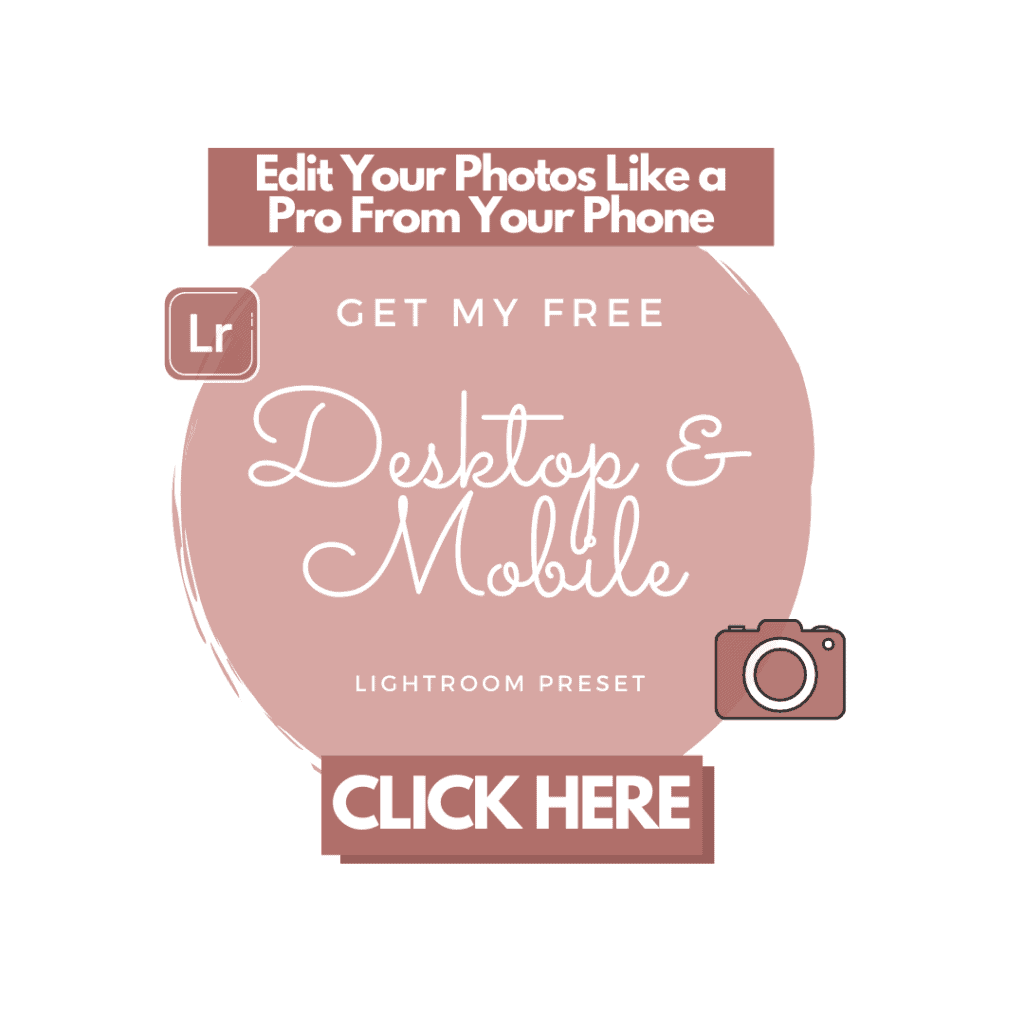 ---
And as always, you can find more sustainable travel content on Instagram @VoyagingHerbivore, Youtube, and TikTok and to get updates straight to your inbox, enter your email below in the footer, or to the right on the sidebar.

If you found this guide helpful and want to help us keep these resources free,
please consider making your next Amazon, Expedia, Hostel World, Etsy, and Booking.com purchase through our links (just click right on those words – you can do it right now and unless you clear your cookies before your next purchase, it will remember). It costs you no extra and gives us a small commission. Thank you!
---
Pin Wild Swimming in Scotland