The capital city of China, a great place to view the Great Wall, and some incredible vegetarian and vegan restaurants to boot – welcome to Beijing!
Looking For Something Else?
---
---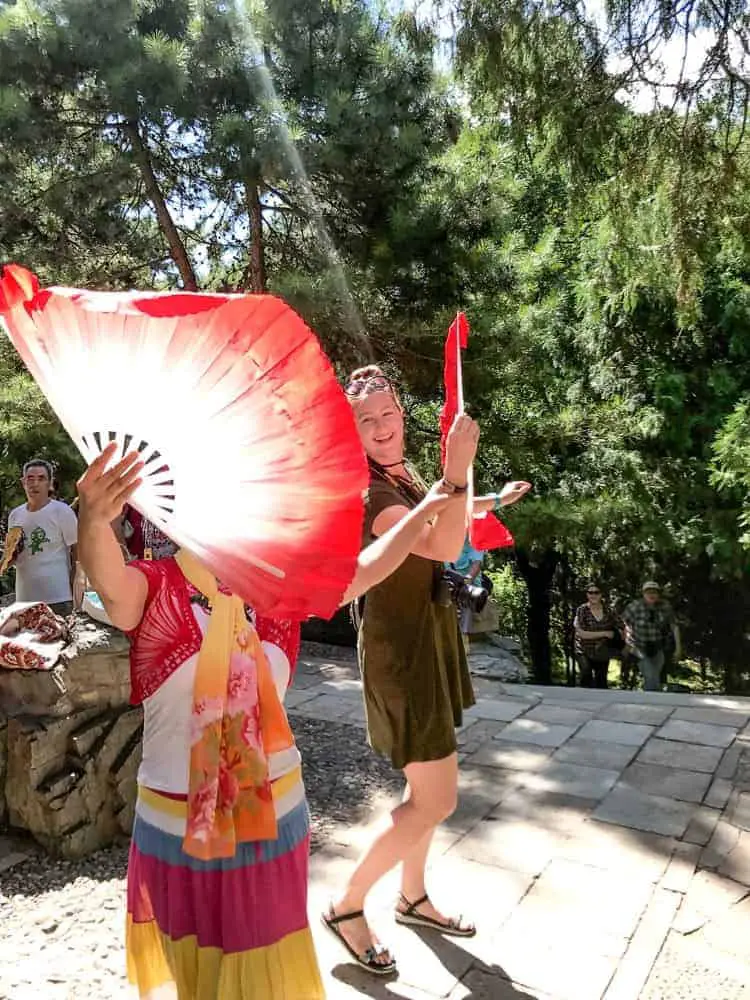 Quick review of China tips as found in Part 1 of the itinerary.
Vegan Tip: Because a good portion of the population is Buddhist, and Buddhists are vegetarian, it's very easy to find vegetarian and vegan options in China. Search out Buddhist restaurants and just inform the staff that you don't eat eggs, or dairy. More often than not, the vegetarian dishes are vegan anyway, so if you're ok with hedging your best, odds are most of the main dishes are vegan friendly.
Check out my Vegan Guide to China.
---
Recommendation: Try to go to China in the cooler months. In August, temperatures are usually over 100 F/ 37 C and any time spent outside will mean being very sweaty and thirsty (water prices tend to be quite high $5/bottle) when seeing natural sights with not much drinking water around.
---
Tips and Tricks when planning your trip to China
You will probably need a visa
Bring your student ID Card as you can sometimes get discounts on entrance fees.
No drinking or brushing your teeth with tap water
While a lot of people (especially kids) speak English, it's still a good idea to have Mandarin downloaded offline on your free Google Translate app
You'll have to get comfortable with bartering! Be prepared to walk away from the first few prices offered and to have someone chase after you with a better price.
While there are some westernized toilets in public places, get ready to squat! I preferred it because I didn't have to worry about a gross toilet seat. Bring your own toilet paper!
You will never be okay with eating dumplings from anywhere but China again
We booked a tour guide (via word of mouth from other expats so unfortunately, I don't have a company to recommend) and a driver so we had someone to get us around and take us to the best see sites. While this isn't the best option for budget travelers, it was incredibly nice to have someone who spoke the language and could find us some great vegetarian restaurants!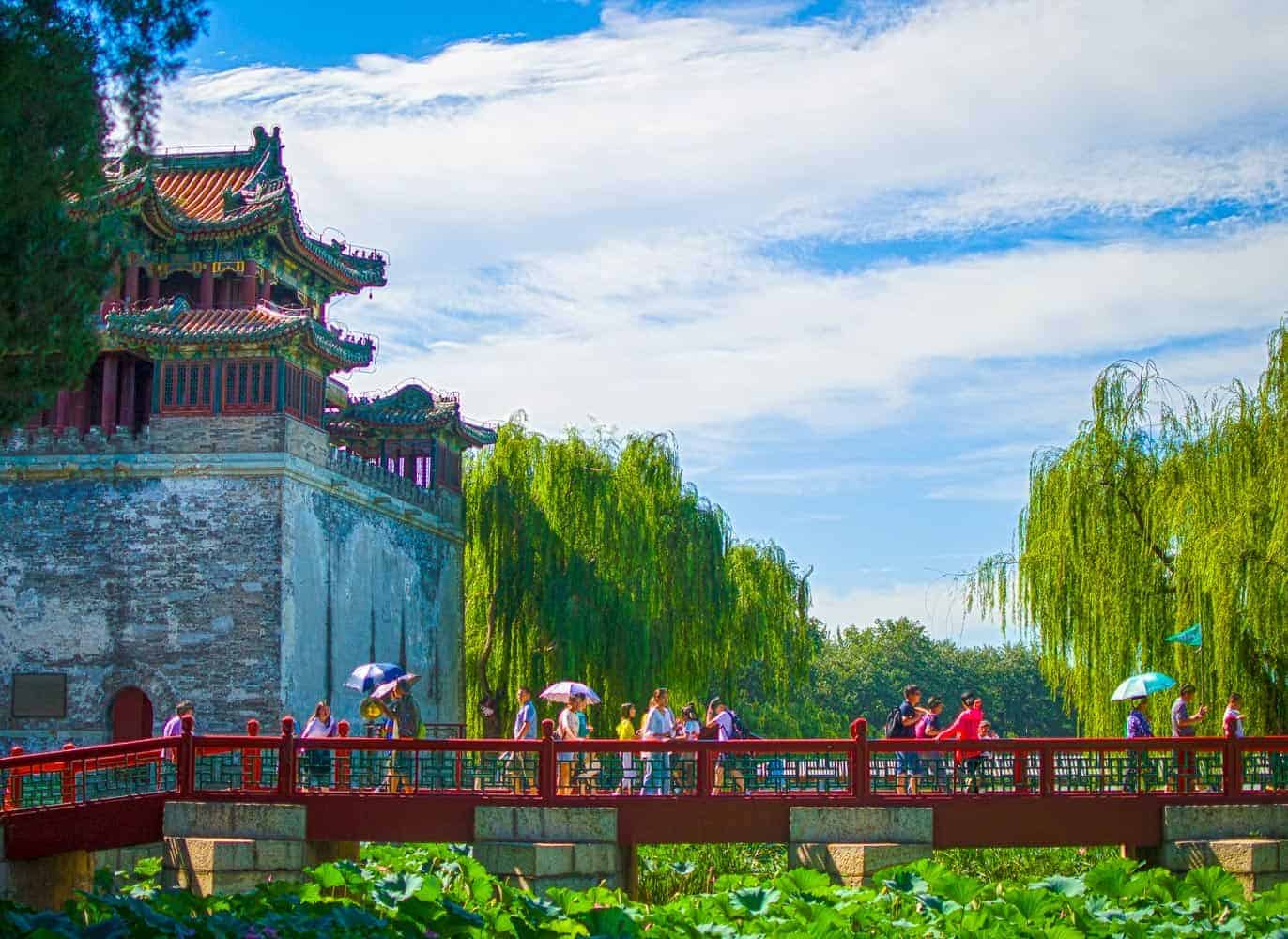 ---
Beijing
Even though most of us have heard of Beijing, it tends to be slightly less touristy for westerners than other cities such as Shanghai and Beijing. Don't let that deter you from visiting! Beijing is an incredible city with amazing history and incredibly beautiful sites.
---
Apartments in Beijing
One of the first questions you're asking yourself is probably where to stay in Beijing – and for good reason! Beijing, the capital of China, is a massive city at 16,411 km².
As I mentioned in Part 1, you'll be able to find some has some absolutely incredible deals and beautiful homes in China.
We stayed in a Marriot, and while it was pretty much like any other Marriot in the world, the breakfast buffet is to die for. As a vegan, I've never been pleased with hotel breakfast options, seeing as I don't particularly want a mealy apple with peanut butter for every breakfast, but let me tell you, Marriot China knows how to do it! The steamed buns are a must (make sure they're filled with red bean paste and not meat) and there are always more than enough amazing fruit options (this is where my love of dragon fruit emerged).
---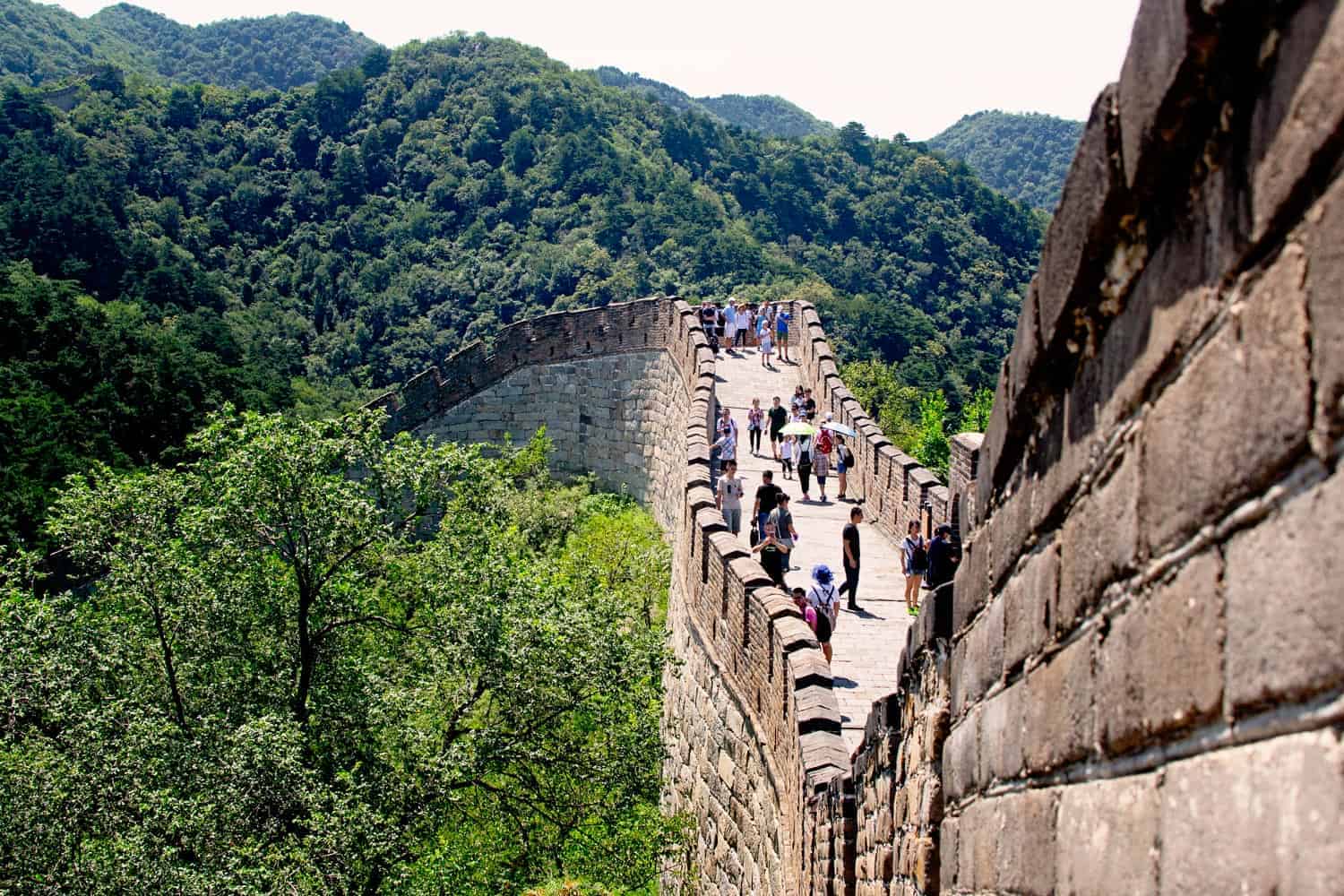 ---
Must See Sites and Things to Do in Beijing
The Great Wall of China – Clearly, you can't come to China and not visit the wall. Beijing is the best place to do that. Pro Tip: Head to Mutianyu. It's not as busy as some other sites and you can toboggan down the hill and weave through the nature, all while seeing different parts of the wall. It's also really fun to see people's reactions when you tell people you've tobogganed down the Great Wall.
The Forbidden City – I'll be honest, I'm torn on this one. It sounds and looks so incredible, but when you arrive it's essentially a hot, crowded courtyard surrounded by buildings that you can't go inside. It's definitely more interesting if you're with a guide who can tell you about the history, such as the Dragon Lady. My recommendation is to save it for last, and if you can't make it, don't stress about it.
The Summer Palace – Between the shade provided by the trees, and the beauty of the immense gardens, this was definitely one of my favorite stops in Beijing. You'll find artists, dancers, and musicians to watch as you wander through the park. Many will even pull you in to dance with them or stop you to do a quick drawing of you in water.
Temple of Heaven  – This really is quite an iconic temple and landmark in Beijing. Although touristy, I think you got here right as it opened, you would ideally have some beautiful light and the place to yourself. The temple is absolutely beautiful and if you get the chance it's worth stopping for a look.
Lama Temple – If you haven't gotten the chance to go to a temple yet, I would highly recommend it! It's quite a site with beautiful architecture. I highly suggest reading up a little on Buddhism before you go. It will give you much more of a profound sense of everything that this temple encompasses.
Confucius Temple – Another great option if you're on the hunt for a temple. I would definitely recommend both if you have the time, but I highly suggest making an effort to visit at least one, perhaps the one closest to your next stop.
---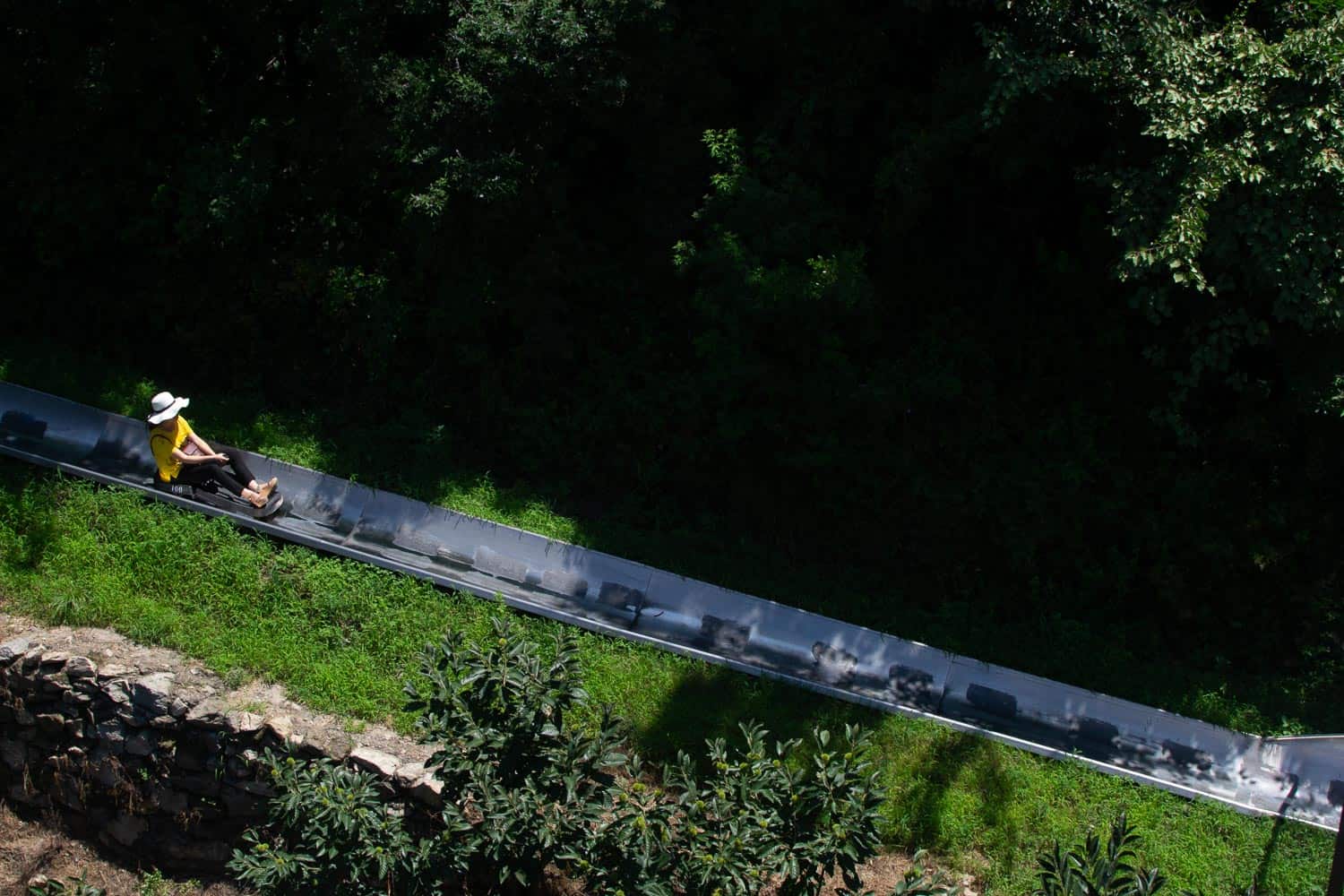 ---
Where to Eat/Must Visit Restaurants in Beijing
Fuhui Ciyuan – An absolutely phenomenal vegetarian restaurant with tons of vegan options. I can't recommend it enough! The staff was incredibly friendly, and I don't think I had a bad dish there. We tried some pastry-like dessert things which after trying, definitely weren't vegan, so I would recommend avoiding those if you're vegan or have a dairy allergy. It's a bit of a hole-in-the-wall restaurant so you'll have to walk down a bit of an alley to find it, but totally worth it when you do!
Location: A little over half a mile from the Forbidden City. Located at Xila Hutong, No.53 Dong'an Main Street, Wangfujing, Dongcheng District, Beijing China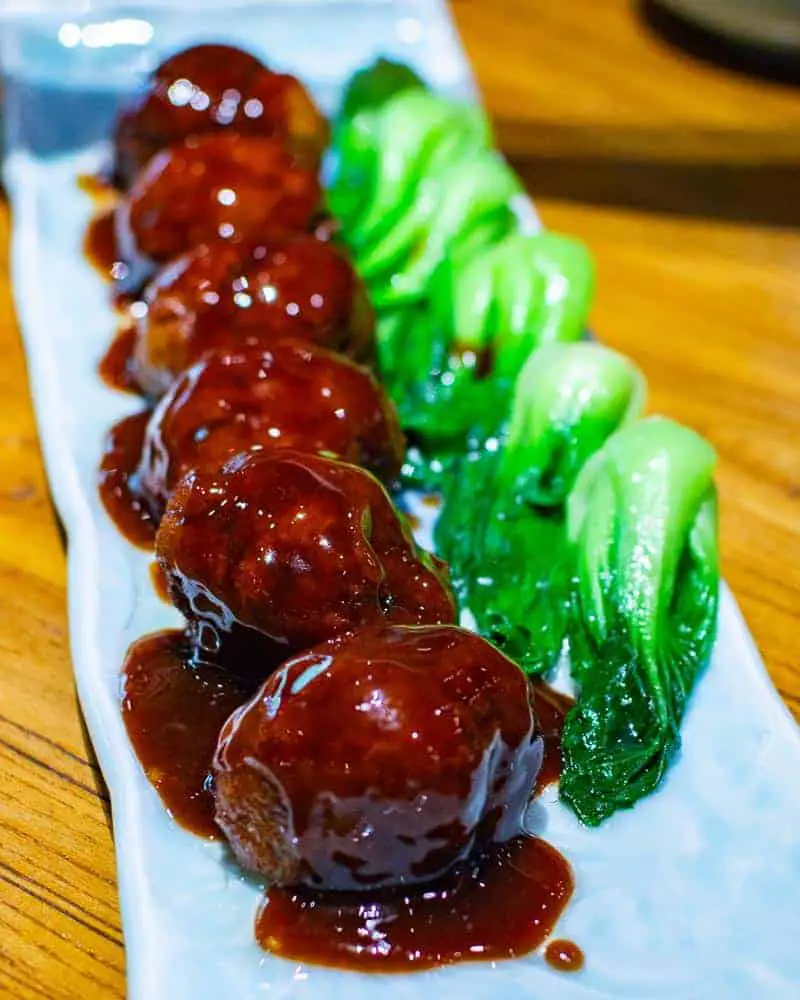 The Veggie Table – I recommend this place if you have picky eaters in your group who have gotten tired of traditional Chinese food (which is amazing if I haven't made that clear yet). The food is very Americanized, but not as in cheese pizza and pasta way. More of a unique twist on American food. It's good if you're in a pinch for some vegan food. It is down a lovely little street which has some unique artwork and is nice for a walk after your meal.
Vege Tiger – Definitely worth a stop, this beautiful restaurant has some absolutely hilarious translations (one of which I remember is a mistranslation resulting in semen, fear not and have a good giggle about it instead). I will definitely be back and would highly recommend!
---
Don't forget to click here to check out my map of vegan/vegetarian restaurants around the world. Let me know if there's any near your next adventure!
---
---
Keep Exploring China
Beijing has so much to explore! If you've only got a few quick days in this marvelous city, you'll want to check out this 3-day itinerary.
If you're ready to continue your journey around China, keep reading with the posts below!
---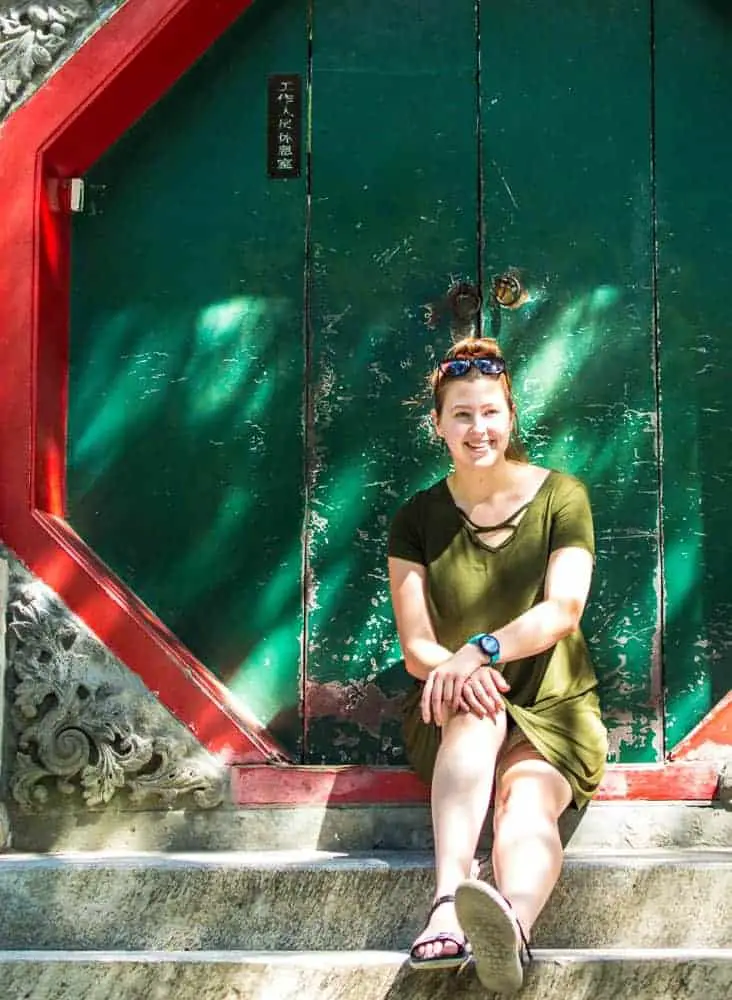 Have you been to China or have questions about a potential trip? Please don't hesitate to reach out or comment below. And as always, you can find more photos of my adventures on Instagram @VoyagingHerbivore or to get updates straight to your inbox, subscribe below.
---
---