Mountains as old as time, food sizzling in a busy market, more dumplings than you could ever eat, and history older than many countries. This is China.
Whether you're a foodie, an artist, a historian, or an Instagrammer, Shanghai, and China in general, are incredible places to explore.
The Shanghai itinerary in 5 days is part one of a two week in China itinerary which also stops at Beijing and Xi'an.
If you're ready to experience China, keep reading!
---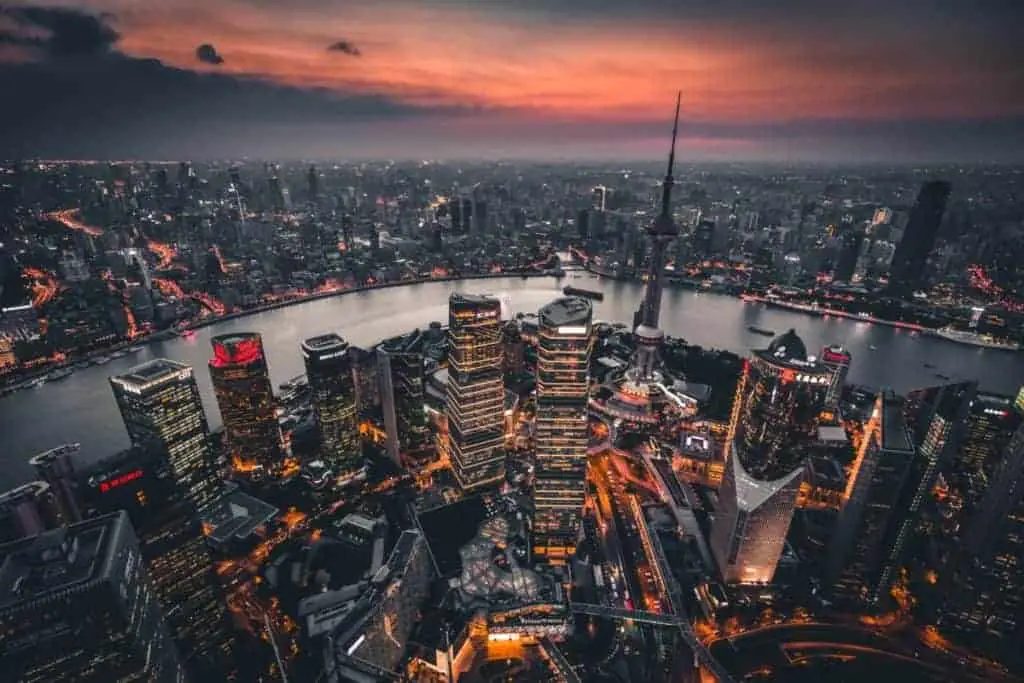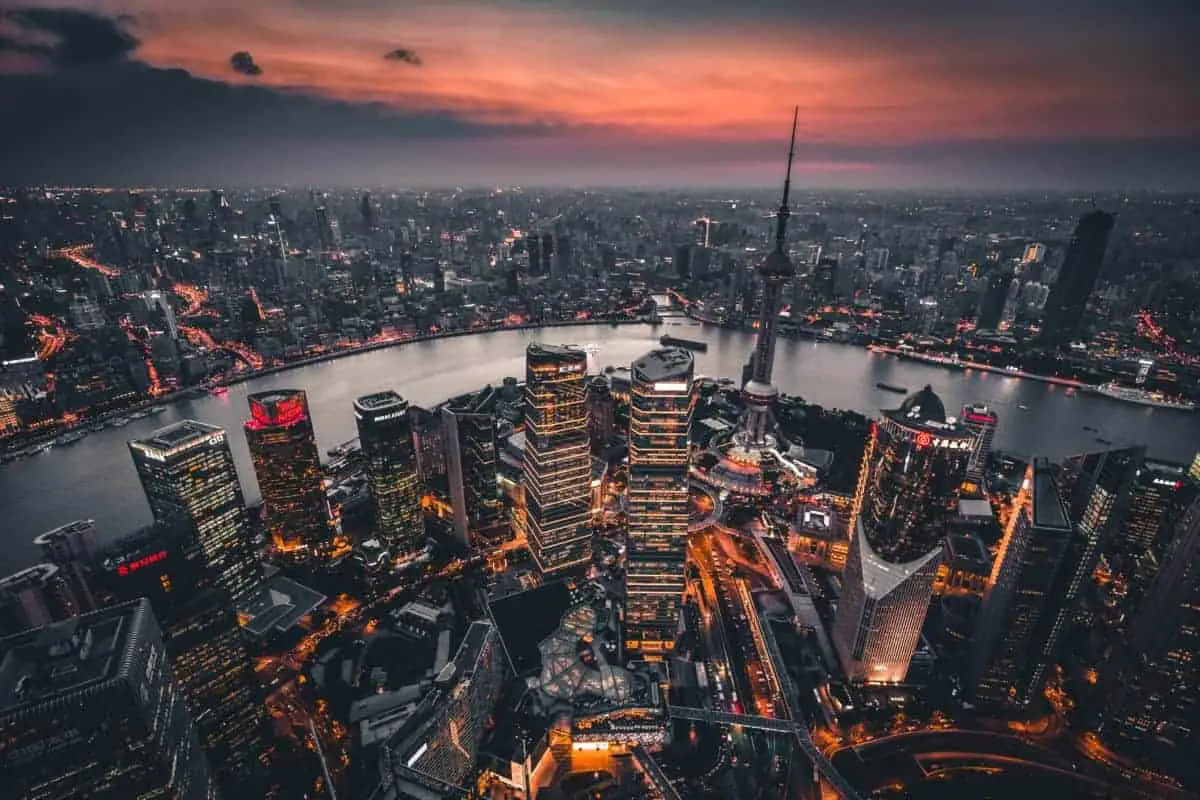 ---
---
Currency:  Goes by two names. The Yuan (CNY) and renminbi (RMB). Cash is common but you should be able to pay with card in many locations.
Language: Mandarin is the most commonly spoken dialect. In Shanghai many people will speak English but it's best to have Mandarin downloaded on Google Translate for offline use.
Price Range: $ when converting from a Western currency
Bartering: Barter everywhere except restaurants and hotels where prices are set. Don't be afraid to walk away if the price is too much. If you look like a Westerner, it's very likely that someone will try and upcharge you
Best Way to Get Around: Train between cities and cab or public transport within cities
Timeline: Aim to spend at least two weeks in China to hit the major cities, but if you want a more in depth experience you should really try and run out your tourist visa
Visa Requirements: Most countries will need a visa to enter China. Click here to check and see if you need a visa.
---
Tips for Shanghai, China Travel
It's easy to be vegan in China! Because a good portion of the population is Buddhist, and Buddhists are vegetarian, it's very easy to find vegetarian and vegan options in China. Search out Buddhist restaurants and just inform the staff that you don't eat eggs or dairy. Often, the vegetarian dishes are vegan anyway, so if you're ok with hedging your best, odds are most of the main dishes are vegan-friendly.
Read More: Vegan Guide to China
Visit in the cooler months. In August, temperatures are usually over 100 F/ 37 C and any time spent outside will mean being very sweaty and thirsty (water prices tend to be quite high $5/bottle) when seeing natural sights with not much drinking water around. It's worth investing in the Lifestraw or Grayl for access to clean water.
Don't drink from the taps. Using water from the taps for anything but showering is not recommended. In any hotel or Airbnb that you stay in you should have access to a water cooler or bottled water which you should use for drinking, cooking (unless you're boiling it), and brushing your teeth. If you have a Lifestraw or Grayl (which is what we use and love) you can drink tap water or even water from a stream or pond.
---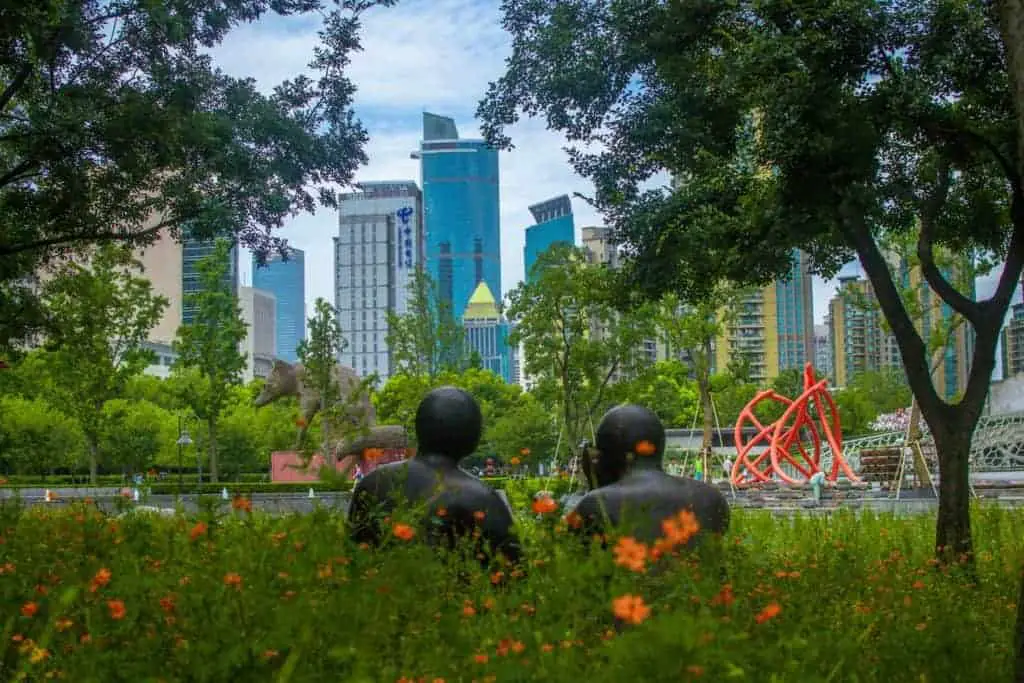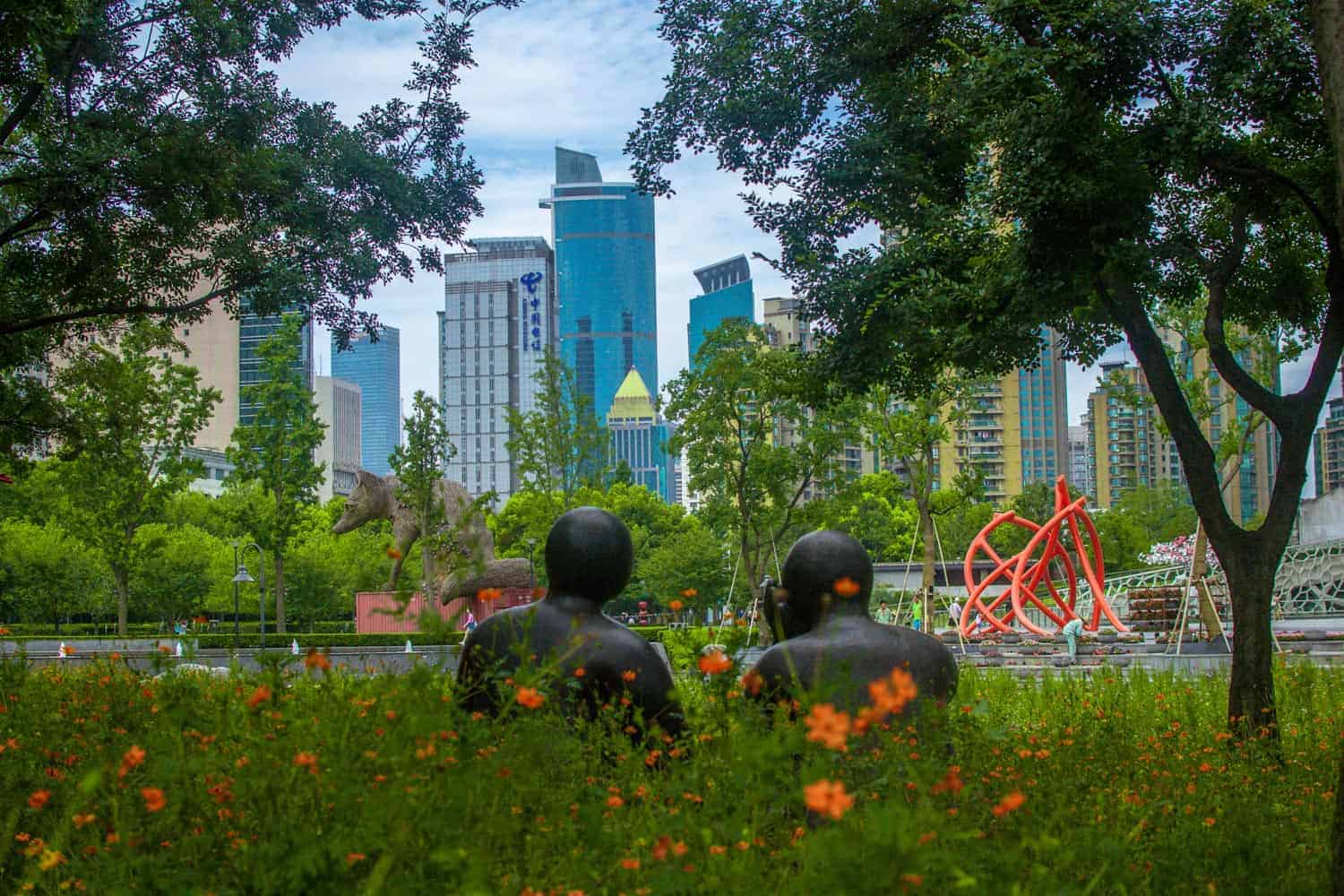 ---
Be prepared to use squat toilets. There will be some western-style toilets available but you'll likely have to wait in line with the other westerners to use them. Instead, embrace the squat toilet! It's just a hole in the ground but I actually found them to be a bit cleaner because you don't have to sit on a shared bowl. Ew! In Shanghai, you're likely going to have more frequent access to western toilets because there are more expats who live here.
Bring your own toilet paper. Always keep a little tucked away or you might find yourself up the creek without a paddle! Bathrooms don't provide it (unless you're in a nice hotel) so have your own on hand.
Be prepared for looks and comments if you don't look Asian. This doesn't happen as much in Shanghai because there are so many expats that live there, but if you venture outside of Shanghai you will get some looks and people asking to take photos with you, especially if you're blonde. I was given a bowl as a gift at a restaurant randomly.
Purchase some durian fruit snacks. I highly encourage you to buy and try anything that is durian fruit-flavored. Congratulations if you can actually eat it. Durian fruit smells absolutely atrocious, and if you're looking for some fun souvenirs, here you go. Buy something packaged (like durian wafer cookies) that you can bring back and your suitcase and pass out to people. It's quite a kick to see who tries to be polite and who of your friends is more honest!
---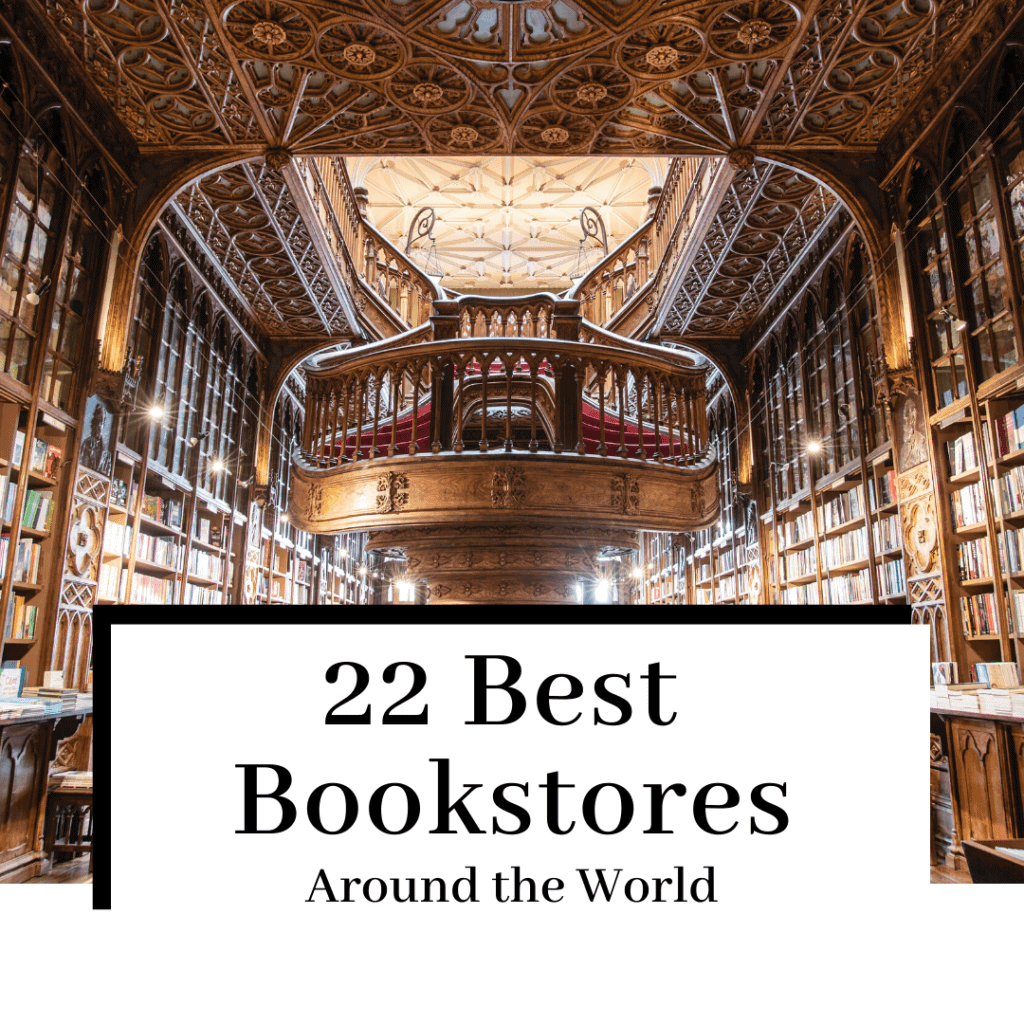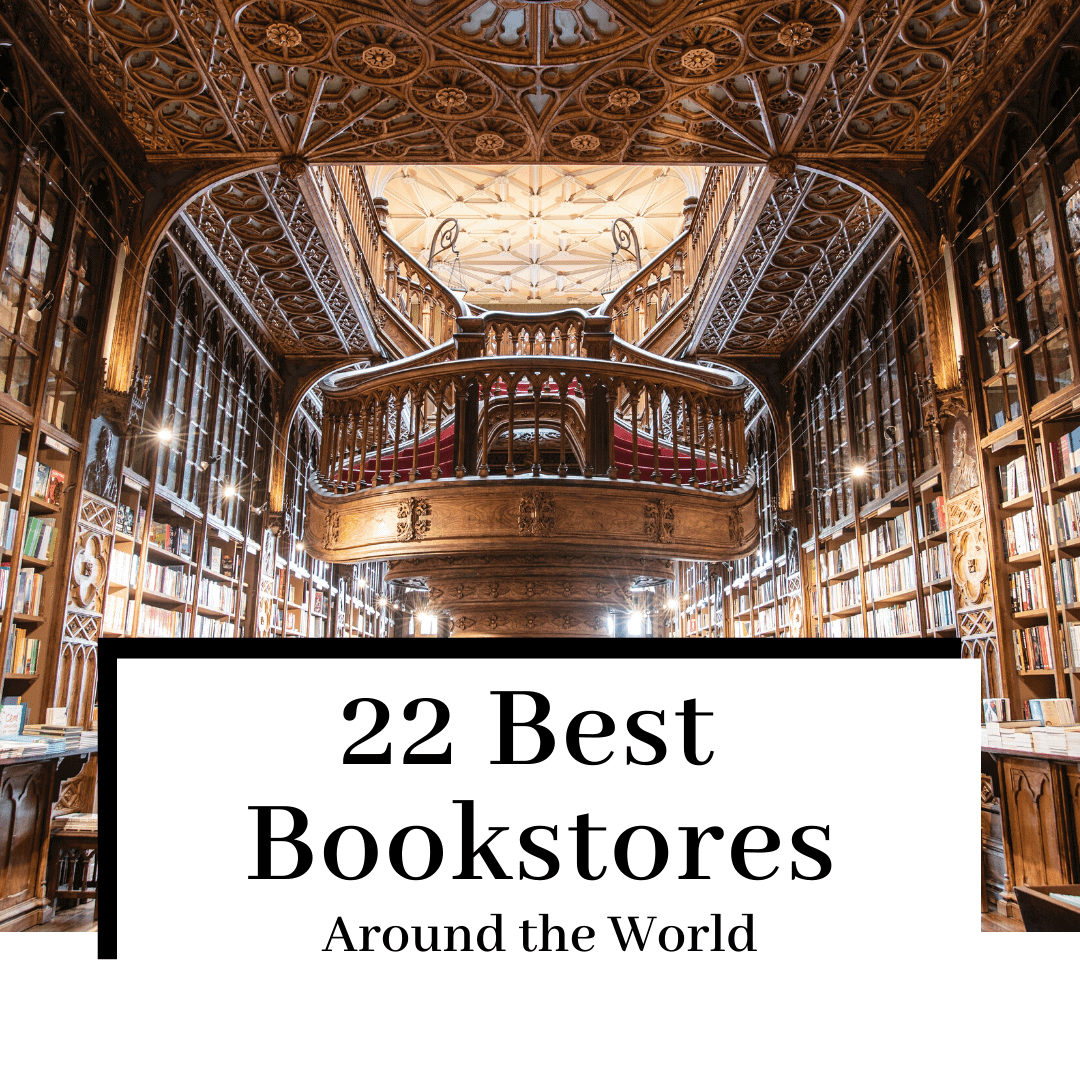 ---
Where to Stay in Shanghai
You can find some absolutely incredible deals on or you could opt for a centrally located hotel. Staying in the central city is definitely a plus because you likely won't have to worry about transportation as much, although taxis are very cheap.
If you're only in Shanghai for a few nights, I would recommend staying centrally to make the most of your time in the city. However, it's worth staying a night or two at a more posh and central hotel and then moving further out.
I was lucky enough to stay at the One Executive Suites Shanghai (my ex-pat parents were staying there for their work) and it is a fantastic location.
Other great options include for places to stay in Shanghai include the Langham, which is centrally located and offers airport shuttles. It has a lovely kids' play area, lounge, gym. While not all of the rooms offer a full kitchen, there are so many affordable places to eat in Shanghai, that it's almost cheaper just to eat out!
For something a little more affordable, the Ladoll Service Apartments offer clean and comfortable rooms with kitchens, washing machines, and a great location.
---
Where to Eat in Shanghai
It's surprisingly easy to be vegan in Shanghai, both because of the large number of expats that live there and the Buddhist population. A simple search will yield many vegetarian restaurants and when you visit them many will have vegan options because eggs and dairy aren't as commonly used.
A few typically safe bets for vegan options:
Vegetarian dumplings
Veggie stir fry type dishes (anything with lotus root is amazing)
One thing that can be a little off-putting at first is that the vegan/vegetarian meat alternatives in China look very similar to their animal counterparts. We once purchased a soup that had very lifelike prawns in it. Don't be put off!
As far as I understand it, there's not really a word for "vegan" in China so if you're using Google translate ask if there are any eggs, milk, or fish, and you should be good to go.
---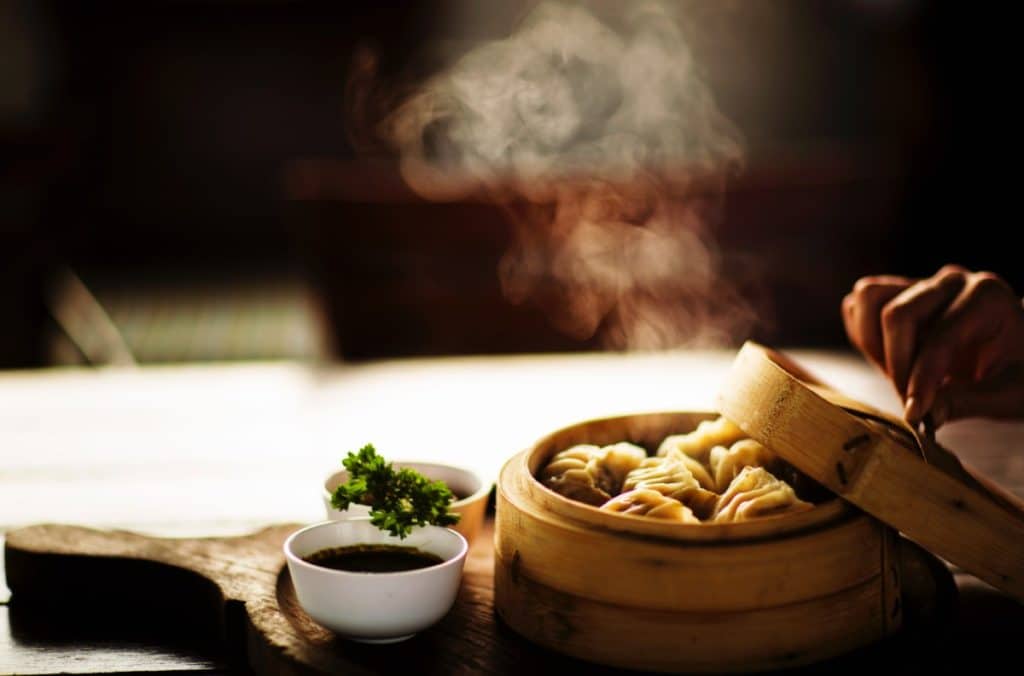 ---
Order in. Sherpa's is the UberEats/Deliveroo app for Shanghai. It's cheap and you get some absolutely incredible deals. Whatever you do, try the braised wheat gluten from Vegetarian Life Style. While it sounds like something you would eat on a diet, I promise you it's the best soup I've ever had.
Vegetarian Life Style. Completely vegetarian and I got the impression that nearly everything was vegan. I would avoid anything that appears to have cheese though because I don't think it's vegan. Be sure to try their dumplings and ask for it with chili oil and vinegar. You may have to use your Google Translate app but they were incredibly kind and even gave me a free bowl as a souvenir. Their menu also has a ton of pictures so it's easy to just point to what you want.
Location/Address – No.77 Songshan Road, Shanghai 200021 China
Wujie the Bund – Located in the Shanghai Financial Center, this vegetarian restaurant is featured in the Michelin Guide and while not the cheapest of vegetarian restaurants, it certainly is an event. Expect to pull out your camera because the presentation is immaculate. I highly recommend anything with truffles, but that's just my foodie side talking. Be sure to make a reservation. If you can't call in country or they don't take reservations by phone, simply stop by the restaurant earlier in the day and ask a waiter for a reservation. We made one about two hours before lunch and then went to the lookout tower next door.
Location/Address – 4/F, No.22 Zhongshan East Er Road, Huangpu District, Shanghai China
Godly Bakery – This is a lovely bakery with some typical Chinese baked goods. My American sweet tooth was prepared for sugary delights but alas it was disappointed to find that not every country piles in the cane sugar. Still, the bakery is a great place to try some traditional foods. There's also a fruit store right next door with the most amazing peaches, definitely check it out. We went back twice in one day just to get more peaches.
Read More: Check out the full guide to vegan restaurants in Shanghai and China
---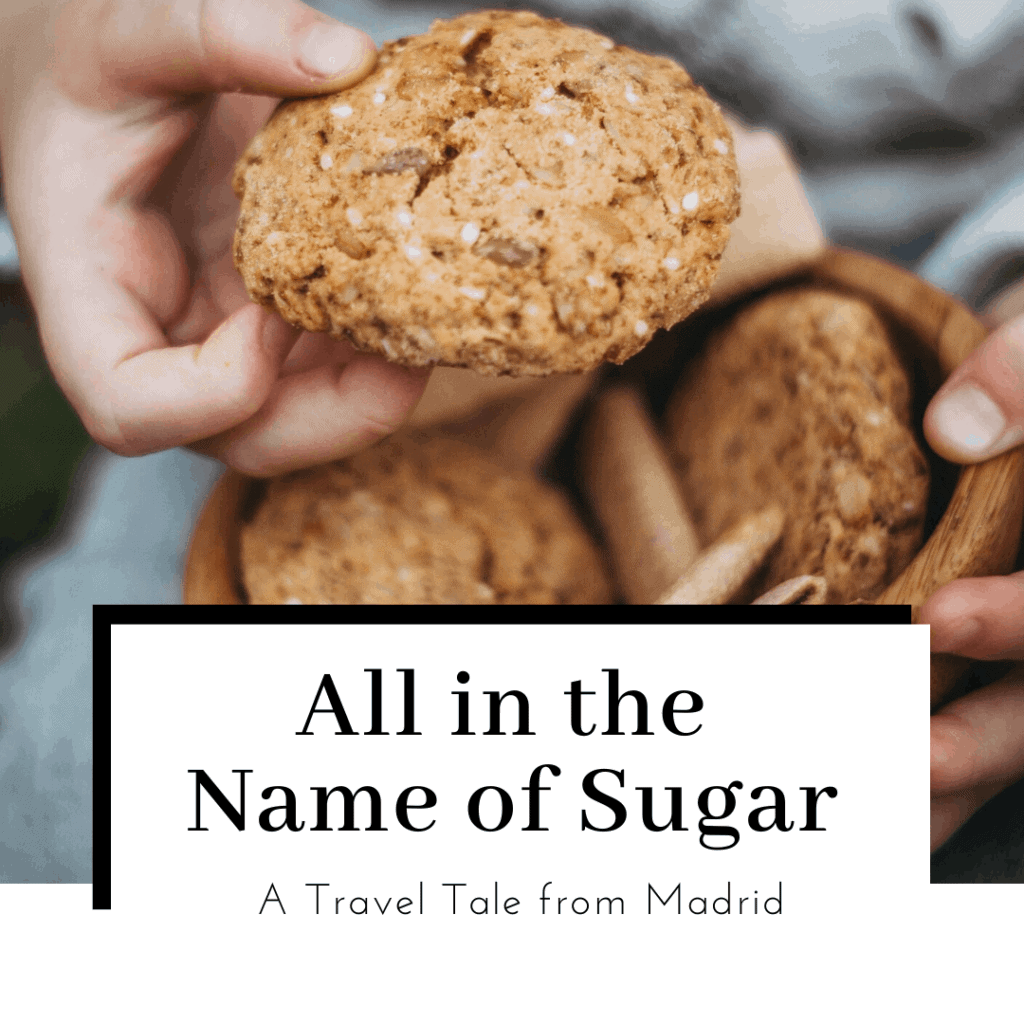 ---
Looking to offset your carbon footprint? We use Wren Carbon Offsetting to counter the emissions released when we have to travel by plane.
Wren also has a free Carbon calculator to help you measure your emissions.
---
Shanghai Itinerary 5 Days
Shanghai is a great place to start off your adventure in China. Even if you can only spend 48 hours in Shanghai, it's well worth the trip! There are quite a few ex-pats living here so you're likely to find it slightly more westernized and for that reason it's a great way to slowly immerse yourself in a new culture.
---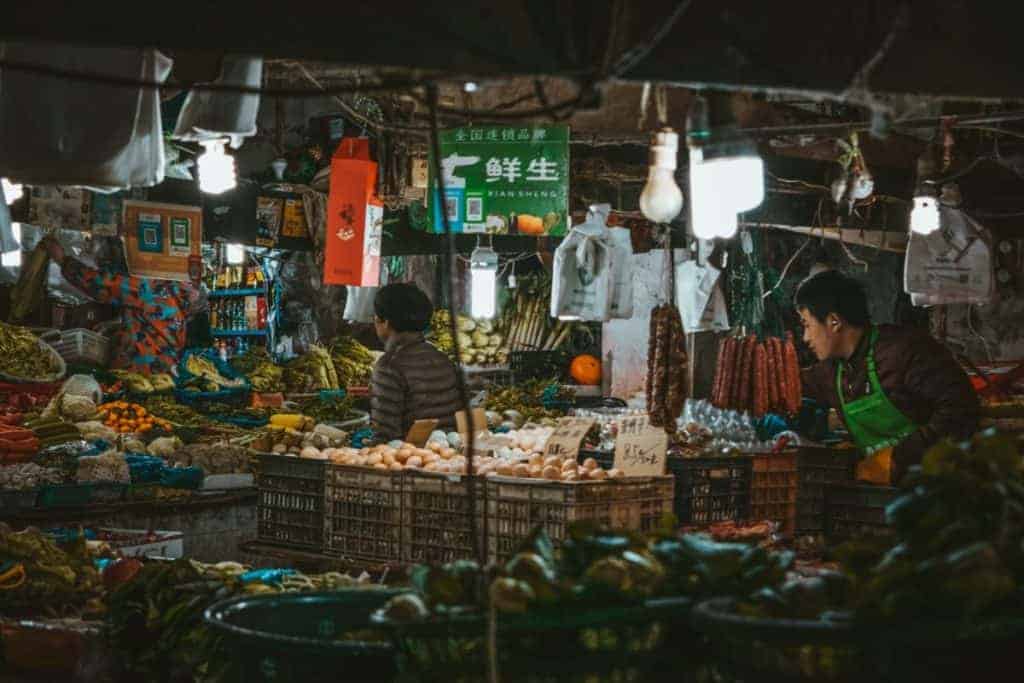 ---
Shanghai Itinerary Day 1
Welcome to day 1 of your Shanghai itinerary. It's likely that you'll be very jetlagged so you'll be ready to roll at around 5am which is the perfect time to hit the markets. You'll have access to the best wares before the crowds are awake enough to successfully barter.
Get Custom Clothing Made
If you've ever had the desire for a unique item of clothing or something perfectly tailored to your measurements, Shanghai is the place to do it.
Depending on the vendor you use, it could take up to two weeks to create. Make sure that you negotiate a deadline. If you're doing the full China itinerary, you should make plans to fly out of Shanghai at the end of your trip in order to collect your new clothes.
I got my favorite pair of pants ever made in China, although sadly my waistline has since expanded but someday, they will fit again!
You can find endless fabric markets that will custom tailor clothes. It's great to come with some printed-off pictures of clothes you like so that you can leave the image with the tailor.
Remember to barter before you buy and be sure to arrive first thing in the morning or the markets will be very, very crowded.
Here are the top markets to get tailor-made clothing:
South Bund Soft Spinning Material Market
South Bund Fabric Market
For more shopping for knockoffs (although many will tell you that they're real), head to:
Qipu Road Clothing Wholesale Market
A.P. Plaza Yinyang Market
Hongqiao New World Pearl Market
---
Invest In New Glasses
If you need new glasses, Shanghai can solve that problem for you too!
If you're good at bartering, you can get some really great deals on glasses, especially if you have poor vision and glasses are normally expensive. Make sure to bring a printed-off copy of your glasses prescription to leave with you to leave after your purchase.
Shanghai International Glasses Mall is where you want to head to. The entrance is about as sketchy as it can be. You'll approach the building and see a gigantic sign pointing down to a lone elevator on the outside of a building. Take the elevator up to the third floor (the nicest level) and step into a mall with enough glasses to give vision to an entire nation.
Be prepared to pick them up at the end of your trip.
Tip: If you love an item and simply must have it, don't express your interest. If the vendors know that you will pay just about anything, they charge you an arm and a leg. Instead, act nonchalantly and be prepared to pretend to walk away.
You can easily spend all day exploring these markets, but since it's your first day in China, take it easy and go home to rest and order in.
---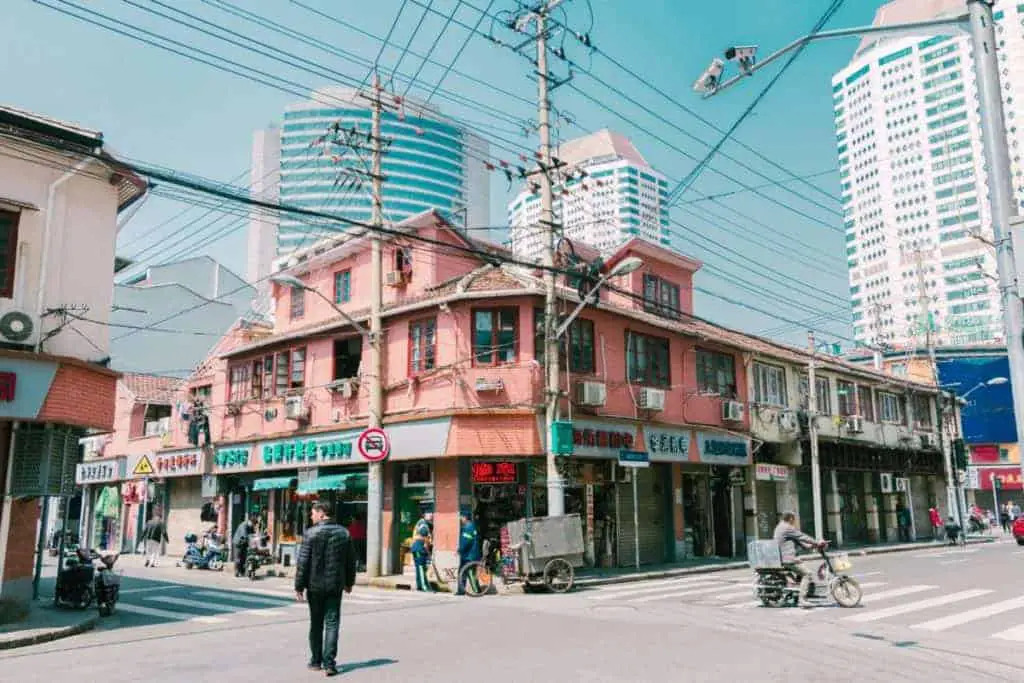 ---
Shanghai Itinerary Day 2
On your second day in Shanghai, get out and explore the city. You can always do this on day one if the weather is better then.
Tour of Shanghai
It's best to do this tour at the start of your 5 days in Shanghai so that you have a deeper knowledge of the area for the rest of your time.
Here are recommended tours:
Zhujiajiao Water Town and Shanghai City Private Day Tour: You'll be picked up directly from your hotel and be driven about an hour to discover the incredible ancient water town located outside of Shanghai. You'll make stops at Yu Garden, The Bund, and Shanghai Tour on your private tour. Check prices here.
Shanghai Night River Cruise Tour with Xinjiang Style Dining Experience: Discover famous Shanghai landmarks such as the Shanghai Financial Center, the Oriental Pearl TV Tower, and more, all from an air conditioned boat. After, your guide will take you to a local resetaurant in the Pudong New Area which offers evening entertainment. Be sure to check with the guide before booking to make sure they can accommodate any dietary requirements. Check prices here.
Best of Shanghai Day Tour, including Jade Buddha Temple & Bund & Yuyuan Garden: If you're looking for a full day event (8 hours) on a budget, this tour is the ultimate way to see Shanghai. You'll visit major sites (admission not included) including The Bund, the Former French Concession, the Jade Buddha Temple, the People's Square, and more! Check prices here.
Private Full-Day Tour: Shanghai Old and New Highlights: Here's another fantastic full day tour of Shanghai with a five star rating and over 400 reviews. The private tour can stop at all of the traditional sites in Shanghai, but you can also customize it to your group's needs. Check prices here.
---
Nanjing Road and People's Square
If you're doing the third tour, you probably will be quite happy to sit down and call it a day, but if you've still got a bit of energy left or you opted for a shorter tour, head for Nanjing Road. It stretches over 5km and is filled with food and shopping that can easily occupy you for hours.
Off of Nanjing Road, you'll find People's Square, the central hub of modern-day Shanghai. Stop to marvel at Muscial Fountain. You can also spend your afternoon exploring east Nanjing if you're up for a wander.
---
Shanghai Itinerary Day 3 – Day Trip
While Shanghai is an incredible city, if you've got five whole days here spend them wisely by taking a daytrip! Be sure to set off as early as your jetlagged brain can manage or else you face all day standing in lines that would give Disney World a run for their money.
An hour cab ride doesn't usually cost more than $20 USD but set a price beforehand. You can also take public transportation or a train for minimal cost. Ask your Airbnb host or the hotel concierge for recommendations.
Here are some of the top places to take for a daytrip from Shanghai:
Hangzhou: The showstopper is the West Lake, one of China's most well known natural attractions. Spend time in nature and enjoy tea at one of the tea houses.
Moganshan: Escape to the highlands for a bit of fresh air and a luxury villa experience
Suzhou: Known as the "Venice of the East" due to the canals that cover the city. This ancient water town makes for a fantastic day out. Head there for a night to see this old city light up like something out of a film.
You can choose to spend the night in the town, or head back to Shanghai to be fresh for day four of the Shanghai itinerary (5 days).
---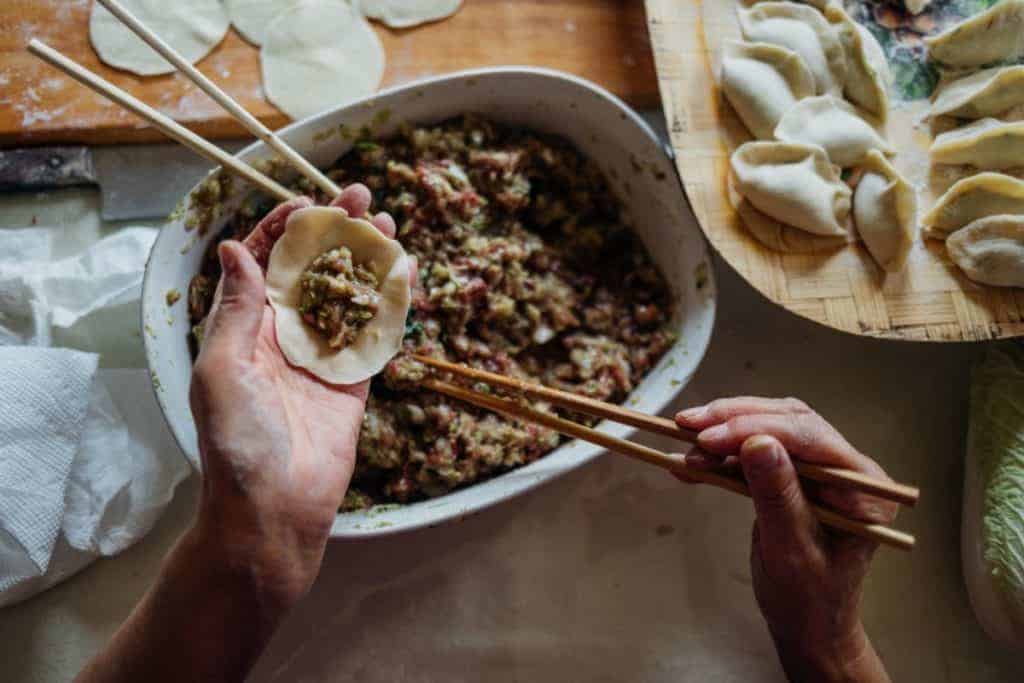 ---
Shanghai Itinerary Day 4
Another day with another Shanghai itinerary (in 5 days)! The time really does fly.
Today, get ready for the most delicious food tour in Shanghai.
 We all know and love China for its incredible food (I told you that my pants didn't fit anymore!), so day 4 is all about discovering the secret of Chinese afternoon tea and trying traditional local desserts. Get off the tourist trail with this tour in Shanghai and visit local patisseries serving the most authentic frozen desserts from the shops on Huaihai Road!
Once you have finished your tour, head to the city center for a panoramic view of Shanghai, if you haven't already been during your walking tour.
---
Shanghai World Financial Center Tower
At the time of writing, the Shanghai World Financial Center Tower (part of The Bund, one of many incredible landmarks in China) is the tallest skyscraper in the city and it gives a phenomenal view of Shanghai. You don't just go straight up to the top though, you wind through several interesting exhibits that show models of the entire city during the day and night. Make a reservation at Wujie the Bund before you head up to the tower if you're looking for a meal after.
---
Shanghai Itinerary Day 5
It's your last day in Shanghai! Today is the day to see any sights that you missed, finish any shopping, or eat till you have to unbutton your pants at one of Shanghai's amazing vegetarian restaurants.
If you're feeling uninspired, here are a few places to give a try:
Oriental Pearl Tower
Former French Concession
Jade Buddha Temple
Urban Planning Exhibition Center
Huangpu River Cruise
Shanghai History Museum
And just like that your Shanghai itinerary (5 days) is complete.
---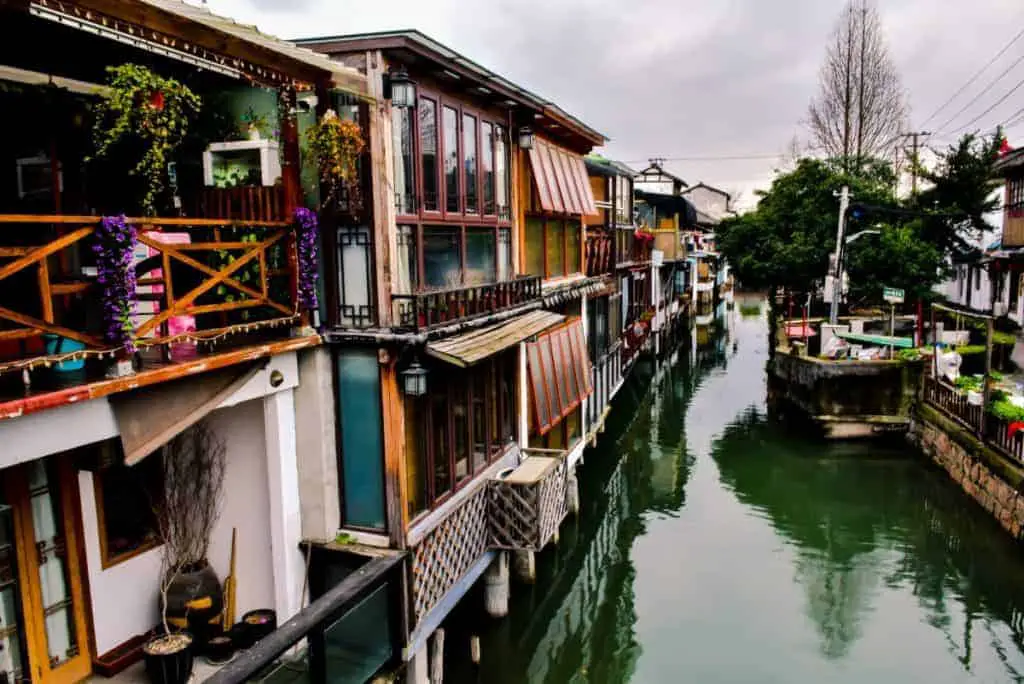 ---
Keep Exploring China
You've made the most of your time in Shanghai with this Shanghai itinerary in 5 days and now it's time to head to Beijing!
Find part two (Beijing) of this itinerary here. If you want more sustainable and vegan travel tips, be sure to check out the posts below.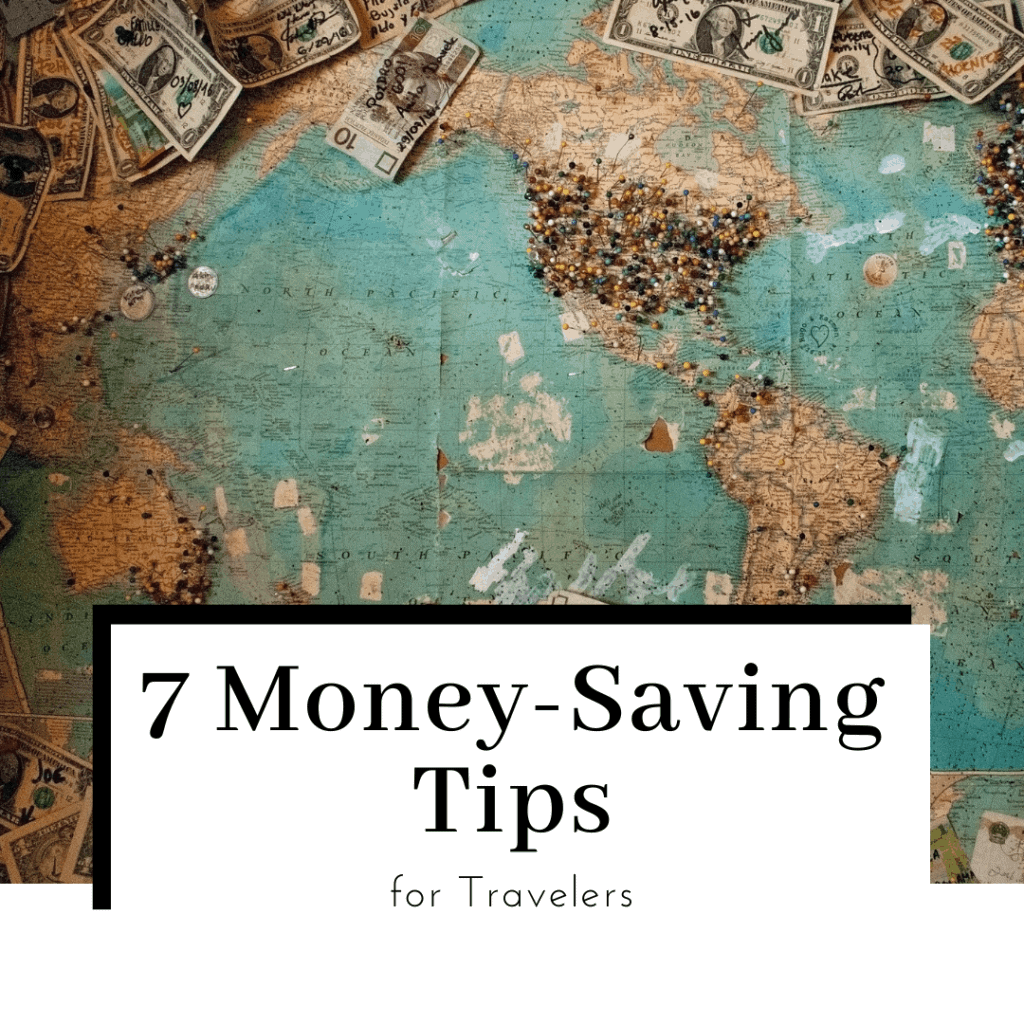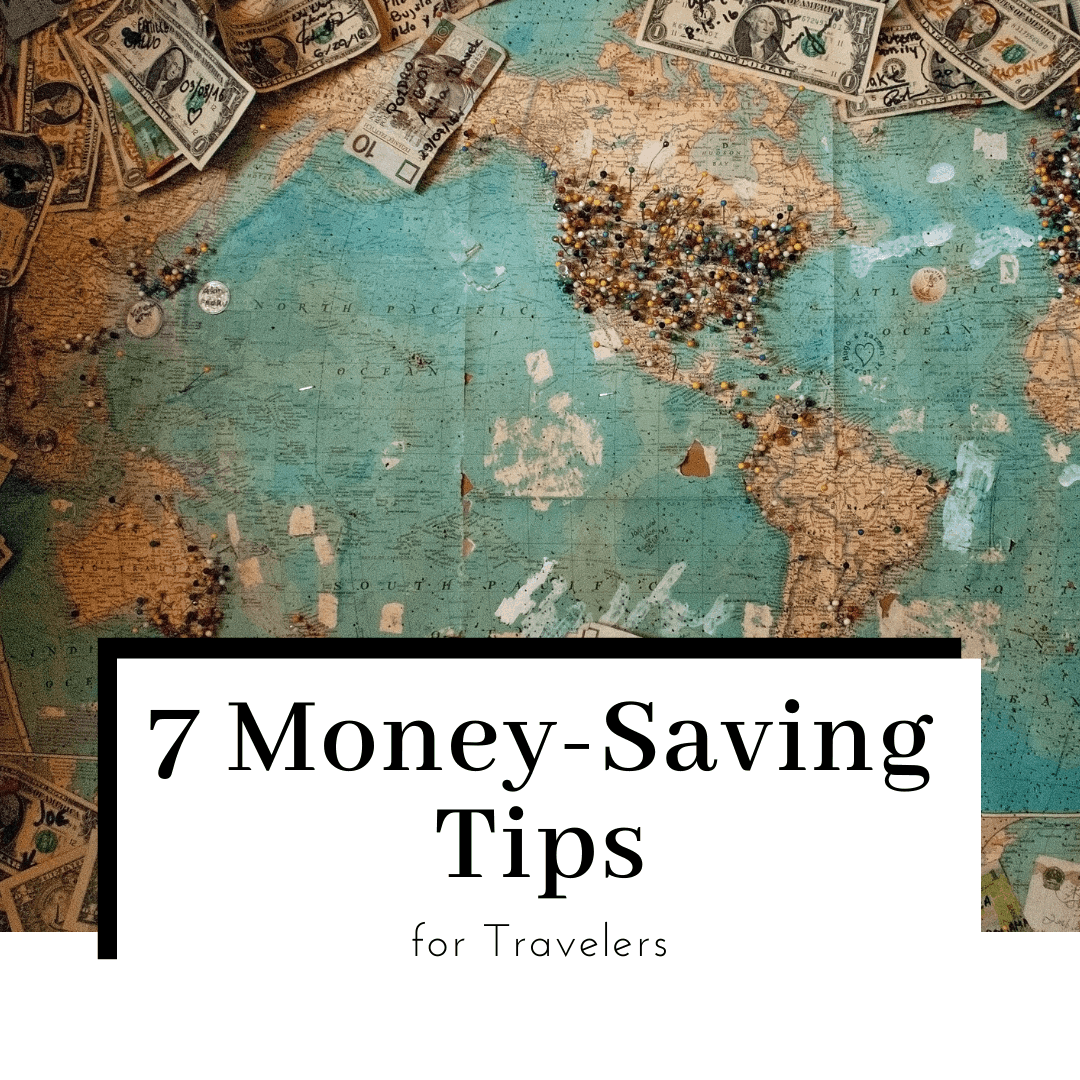 ---
Pin "Shanghai Itinerary 5 Days | Explore China"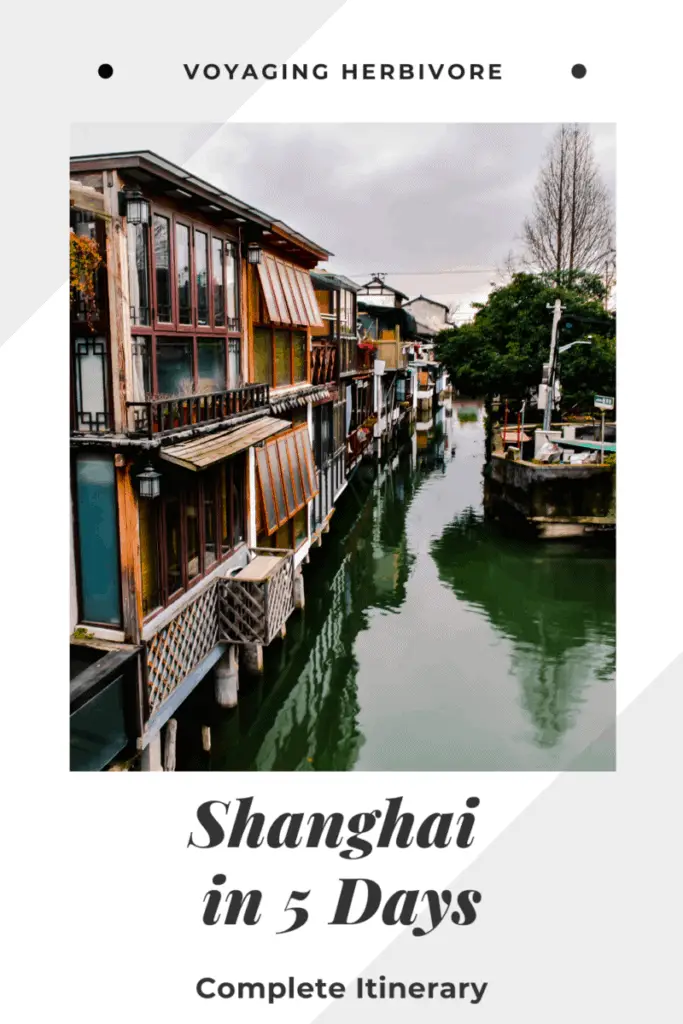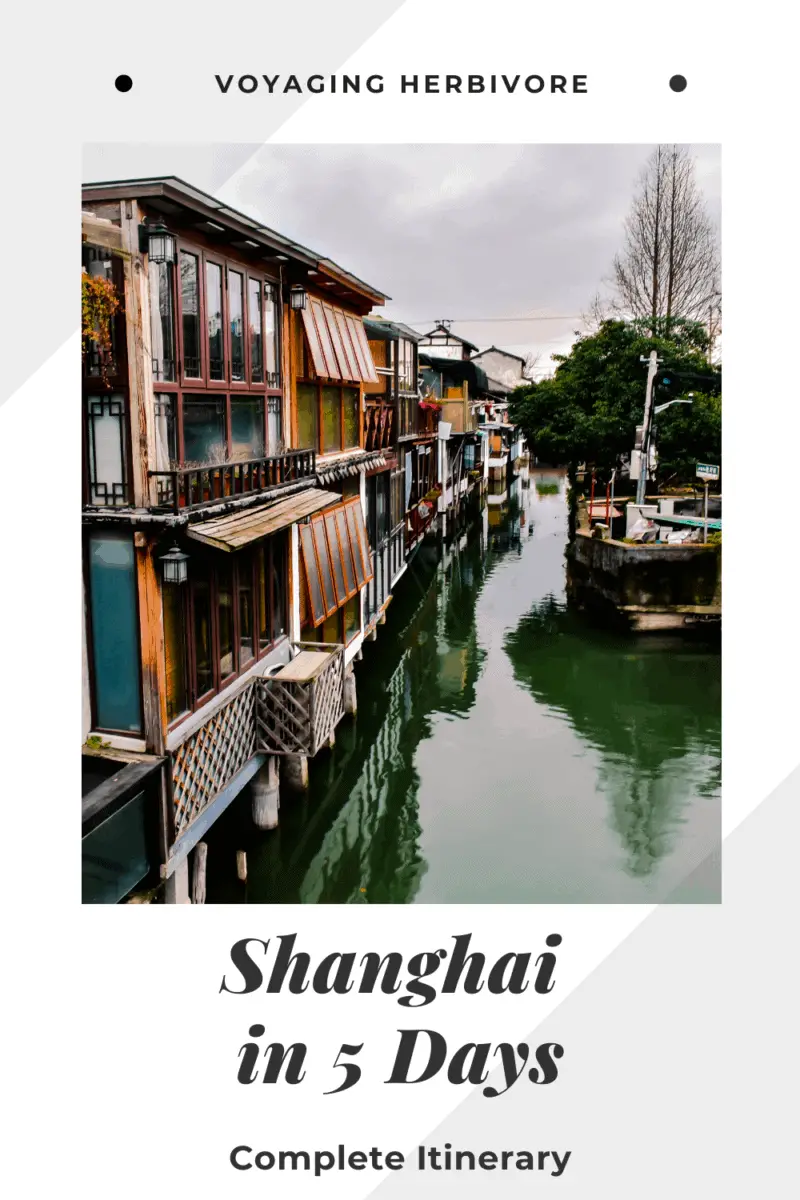 ---
And as always, you can find more sustainable travel content on Instagram @VoyagingHerbivore, Youtube, and TikTok and to get updates straight to your inbox, enter your email below.

If you found this guide helpful and want to help us keep these resources free,
please consider making your next Amazon, Expedia, Hostel World, Etsy, Trivago, and Booking.com purchase through our links (just click right on those words – you can do it right now and unless you clear your cookies before your next purchase, it will remember). It costs you no extra and gives us a small commission. Thank you!