Terracotta warriors, national parks larger than some countries, and lotus root dishes fit for emperors.
Adventurer or homebody, vegan or omnivore, historian or future-thinker, China, and Xi'an in particular is loved by many around the world, and for good reason!
This Xi'an itinerary is part three of a two-week China itinerary in which we explore Shanghai, Beijing, and Xi'an.
Keep reading to discover this ambitious Xi'an itinerary to see the best sites of the city.
---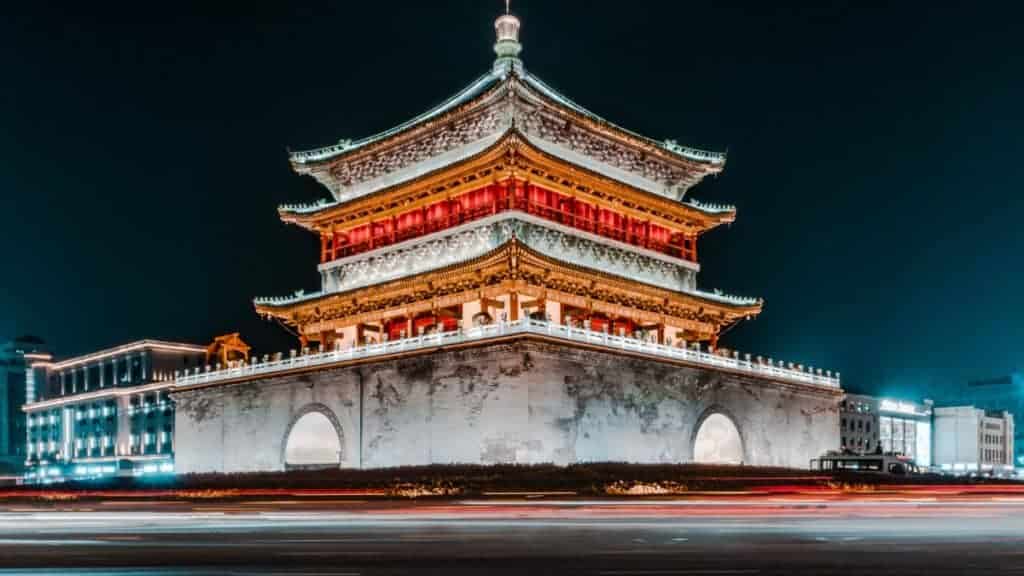 ---
This site is user-supported and that's why we use affiliate links. At no extra cost to you, we get a little bit of money when you purchase something through one of our links. Thank you for helping support ethical, sustainable, and plant-based travel! You can read more about our affiliate disclosure policy here.
---
What Camera Gear Do We Use?
If you want the full list of things we keep in our camera bag, check out the complete guide or browse our photography guides.
---
Currency:  Currency in China has two names. The Yuan (CNY) and renminbi (RMB). Cash is common but you should be able to pay with card in many if not most locations.
Language: Mandarin is the most commonly spoken dialect. In Xi'an, there are limited English speakers so be sure to download Mandarin in Google Translate so you can use it without data or wifi.
Price Range: $ when converting from a Western currency
Bartering: Barter everywhere except restaurants and hotels where prices are set. Don't be afraid to walk away if the price is too much. If you look like a Westerner, it's very likely that someone will try and upcharge you
Best Way to Get Around: Train between cities and cab or public transport within cities. To get to the outer areas of Xi'an it's useful to hire a local driver.
Timeline: Aim to spend at least two weeks in China to hit the major cities, but if you want a more in-depth experience you should really try and run out your tourist visa
Visa Requirements: Most countries will need a visa to enter China. Use the form below to check your need for a Chinese visa.
---
Tips For Xi'an, China Travel
Be prepared for major lines at popular attractions. You, like millions of other people, are excited to see and explore China! Be prepared to stand in loooooong lines. We're talking bring a book and snacks kinds of lines.
Following a vegan diet in China is actually pretty easy. If you've read parts 1 and 2 of the China guide, you know that being vegan in China isn't that hard. Your best strategy is to find a vegetarian Buddhist restaurant and ask the staff about dishes that don't have any dairy or eggs in them.
Read More: Vegan Guide to China
Visit during the off (and cooler) season. Try to go to China in the cooler months. In August, temperatures are usually over 100 F/ 37 C and any time spent outside will mean being very sweaty and thirsty (water prices tend to be quite high $5/bottle) when seeing natural sights with not much drinking water around. Because Xi'an is home to one of the most famous sites in the world, the Terracotta Soldiers, if you can visit in the off-season, this is the best time to avoid lines longer than Disney World.
Take a full tour: If you're feeling overwhelmed about the thought of traveling to such a large and unfamiliar country, you can always take a completely guided tour of China. By doing this, you eliminate worries of language barriers, booking accommodation, planning, and more. This site offers a variety of tours for different budgets and different desired locations, including Xi'an!
---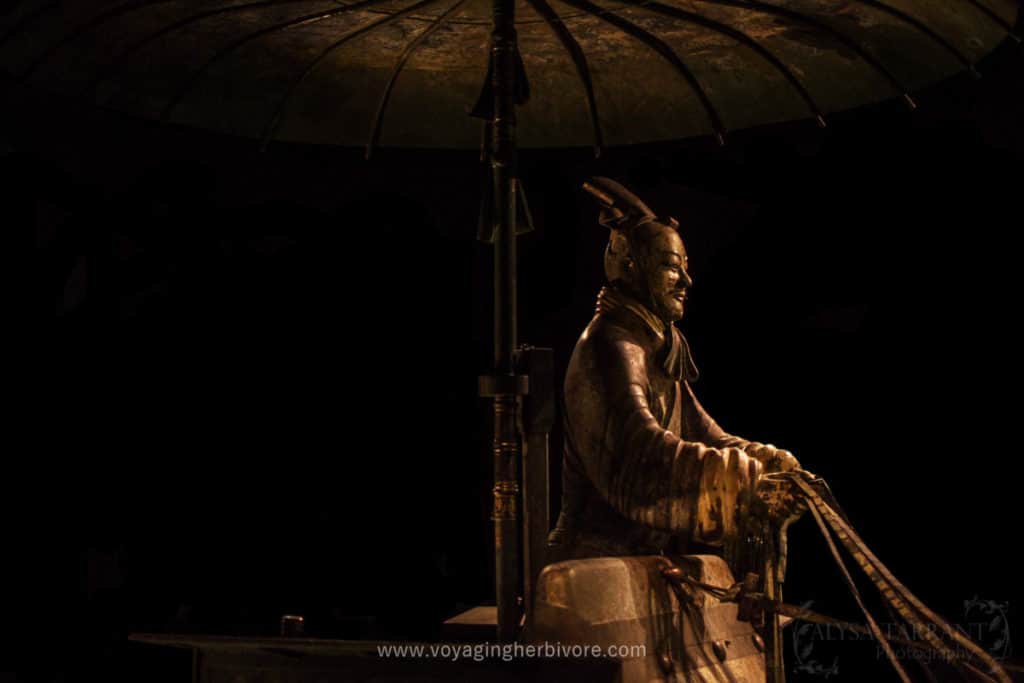 ---
Don't drink tap water. Tap water is not safe to drink in China. Anywhere you stay should have a water cooler or water available that is safe, but I recommend investing in the Lifestraw or Grayl to be able to safely drink tap, or river, water. Especially at popular attractions, water prices are ridiculous, and if you don't look like you're from the area, they'll definitely overcharge you.
Bring your own toilet paper. If you're in a public bathroom, it's very unlikely that you'll find toilet paper. Make sure to always have some with you or be ready to shake and shimmy to dry off.
Be prepared for lots of looks if you don't look Asian. Anywhere you go in China outside of Shanghai, you're very likely going to get a lot of looks. It's not uncommon for people to ask for photos or just to stare at you with open mouths if you don't look like them. Many Chinese people come to Xi'an from the smaller cities or countrysides because it's so famous and so it's their first time seeing someone who isn't Chinese.
Tip your guides. Tipping guides and drivers is expected even if you paid for a tour.
---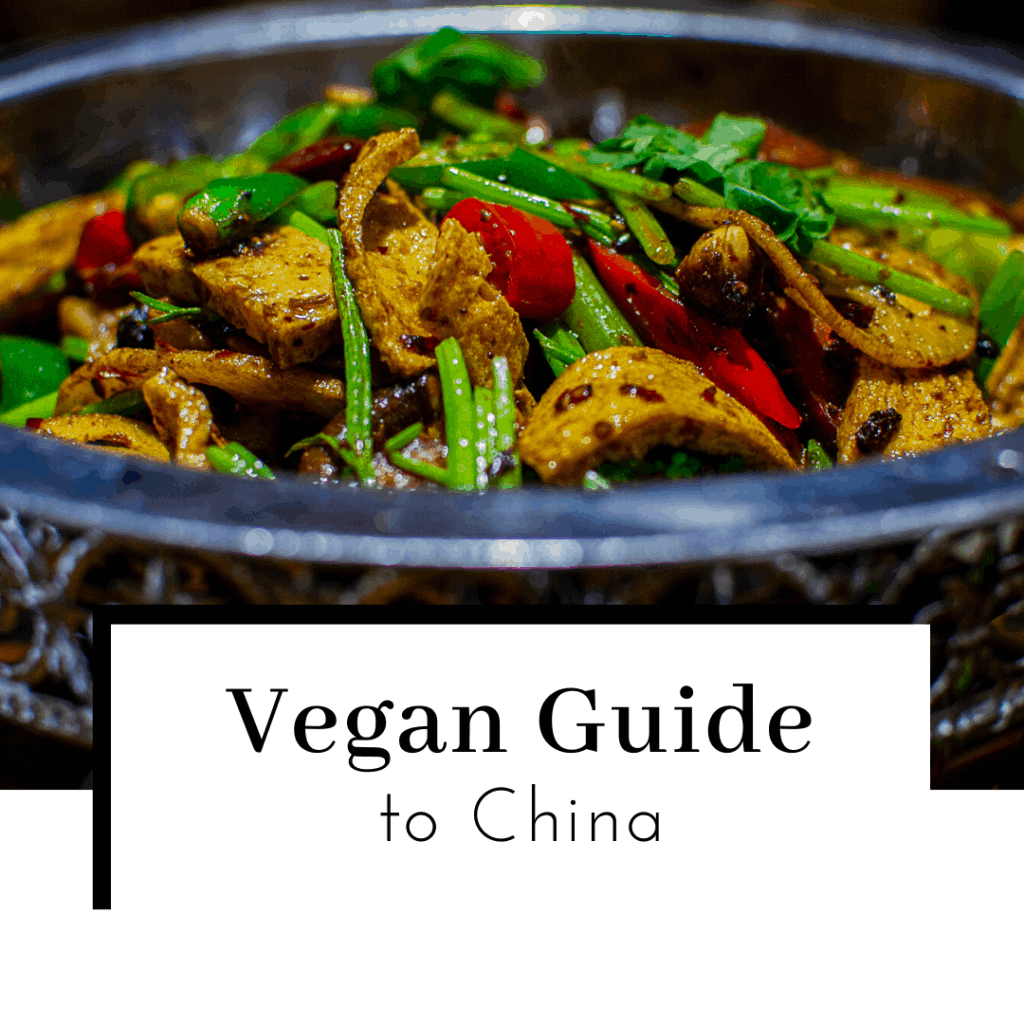 ---
Where to Stay in Xi'an, China
As China's 10th largest city (just one of many interesting facts about Xi'an) When deciding where to stay in Xi'an, you have a few options. You could, of course, stay in the city center. The Terracotta Warriors are about 40 minutes away by car, however, the Huashan Mountain Range is about two hours away by car.
If you have your heart set on visiting the mountains, which I highly recommend, you might consider either spending the night before right next to the mountains or spending the full Xi'an itinerary in Weinan and being about halfway between the Terracotta Warriors and the mountains.
When I visited with my parents, we stayed in the Xi'an Eastern House which is a lovely boutique hotel in central Xi'an. All of the staff were very nice and the hotel itself is gorgeous. There is air conditioning and western toilets. Additionally, there is a fridge on every floor to grab bottled water from (an essential in China!).
---
Where to Eat in Xi'an, China
I truly have not been a happier vegan than when I was in China. The food is affordable, tasty, and oh-so-filling, but that's bound to happen when you eat your weight in dumplings.
Here are two of my favorite vegan restaurants to add to your Xi'an itinerary, but be sure to check out the interactive vegan global eats map to explore more.
Palace Restaurant – This is the restaurant where the dumpling banquet from the Tang Dynasty Show. I'm sure you can eat here independently of the performance, but if you have the chance the show is absolutely phenomenal. Be prepared to eat more than you probably ever have, because it seems like the dumplings don't stop coming until you stop eating. Our guide was able to call in advance and book a special vegan menu.
Tianlong Baoyan Vegetarian Restaurant – Located near the Wild Goose Pagoda, this vegetarian restaurant does not disappoint! I highly recommend their fennel pasta.
---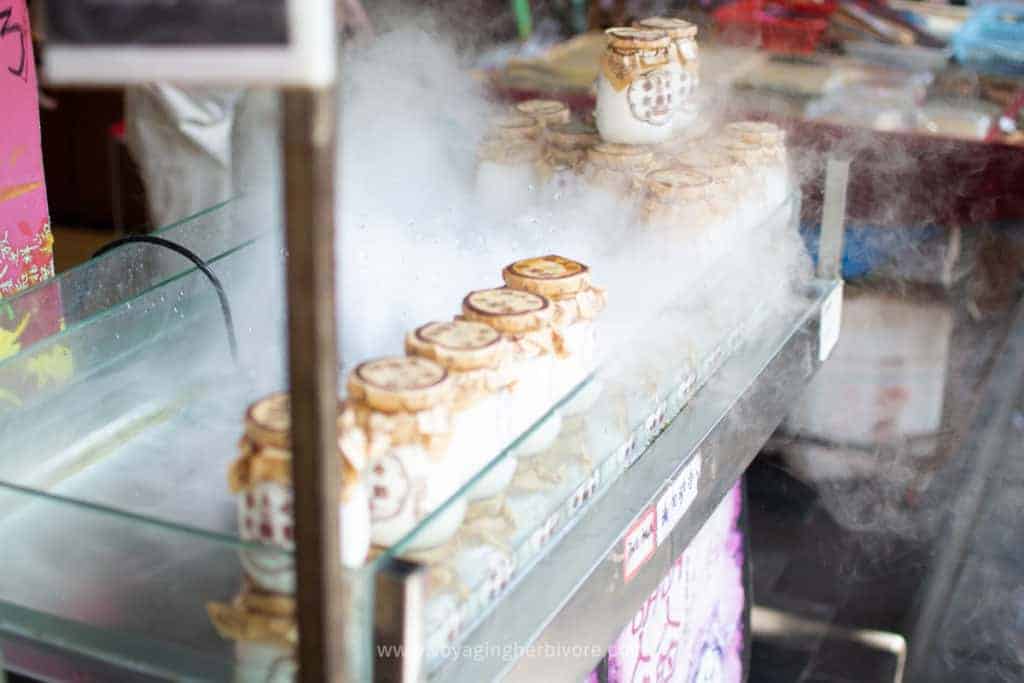 ---
Xi'an Itinerary 3 Days
Welcome to your Xi'an itinerary! In just three days you'll explore the city itself, head out for a day trip, and eat to your heart's content.
Let's dive in!
---
Day 1 Xi'an Itinerary – Terracotta Warriors and Tang Dynasty Show
Terracotta Warriors
You can't go through all of the trouble of going to China and then not visit the Terracotta warriors.
The site itself is going to be busy, so be prepared to push! I highly encourage you to read through some history before you go or go with a guide as it will make the trip about 10 times more interesting. Most guided tours are relatively affordable, like this one which offers a private half-day tour with an English-speaking guide and hotel pickup and drop-off.
For example, there's a spot marked among all of the warriors that shows where someone dug a well many years before the warriors were discovered, and it's just a foot or so away from an entire army! These are the things you don't know without reading before you go or having a guide.
Note: Be sure to bring a student ID for potential discounts.
---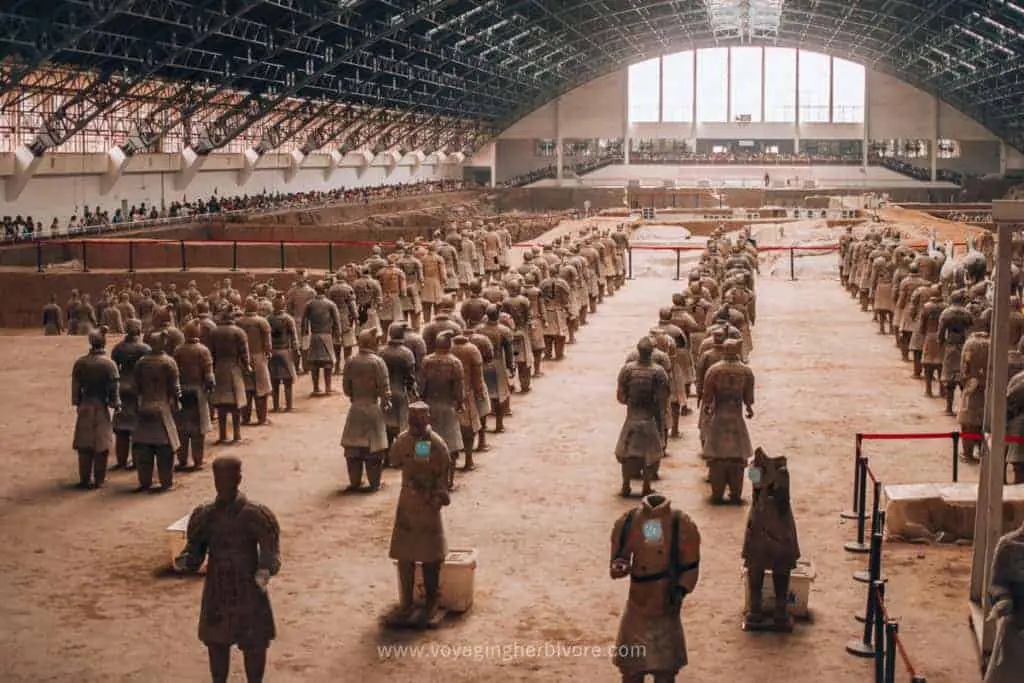 ---
Tang Dynasty Show
The Tang Dynasty Show in Xi'an was, without a doubt, one of the best experiences I had throughout my Xi'an itinerary.
Music, dancing, and storytelling, oh my! It's an absolutely wonderful experience. I cannot recommend it enough!
I highly recommend doing the dumpling banquet as well, but make sure you let them know in advance if you need dietary accommodation. If possible, opt to have the dumplings after the show, because believe me, they serve you until you can't eat anymore and all you will want to do is take a nap.
Arrive with a hungry stomach! Make the most of your money and eat until you drop. The dumplings are beautifully done and actually come out shaped like what is in them.
Rice Wine: Before you pay for a bottle of rice wine, give it a sip. I found it to be like a sort of warm, yeasty, alcoholic tea and will not be having it again.
---
Day 2 Xi'an Itinerary – Huashan Mountain Range Daytrip
Set aside an entire day for this, get a good night's rest, and have as much water as you can carry (bring a Lifestraw or Grayl) This is one of the most beautiful places I have ever seen, but I kid you not, it would have been faster to walk up the dang mountain.
If you're staying at the mountain itself, pull yourself out of bed well before opening and go wait in line. It's worth standing there two hours before it opens if you're the first one in line and the cool morning air is around.
First, you will take a 40-minute bus ride. Then, you'll wait several hours (three for us) to get on a cable car and up the mountain.
Although there are barriers to guide the lines, you'll need to push and be conscious that people will push in front of you if you don't assert yourself.
All of this being said, the view is absolutely spectacular! Spend the day hiking and exploring before taking the cable car back down for a well-deserved rest.
If you don't want to do all of this by yourself, I highly recommend taking a guide/driver with you. There are plenty of private tours that will take you from Xi'an to Mount Hua. Be advised that depending on the tour, not all of the guides will come with you. Some will drive you, help you purchase your ticket and plan your walk, and then send you on your way while others will come with you for the full day.
---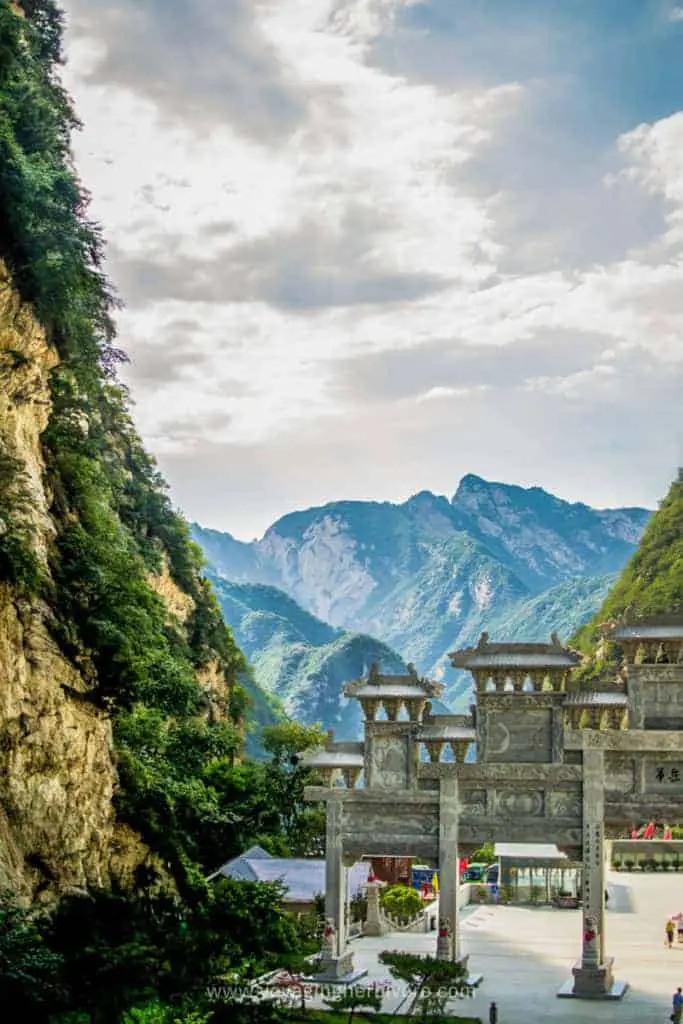 ---
Side Story
This is an unusual spot for Western tourists and my family (all tall and white) got looks and people taking photos with us.
One of the most rewarding experiences I had was also while waiting in this line. A little girl was in front of me in line and I waved at her and said hello. She started talking to me and was actually quite good at English, much better than my Mandarin at the very least!
On the bus back down I ended up sitting next to a family and again, the child started talking to me. I whipped out my Google Translate app and we had a lovely conversation about my trip via technology.
Technology is a tool for connection! The moral of the story – download Google Translate and various languages offline and give a smile when you can – you might end up in a photo in someone's family photo album and of course make a great intercultural connection.
Read More: How to Download Google Translate Language for Offline Use
---
Day 3 Xi'an Itinerary – Explore Xi'an
Today, on your last day in Xi'an, take some time to really explore the city. You can walk or take taxis to make your way around town.
Biking Tour With Calligraphy Class: Spend several hours going from popular markets to the Xi'an City Wall before taking a bike tour and then stopping for a calligraphy lesson. What a great way to spend a day!
Xi'an City Wall. The wall surrounding the city of Xi'an is a unique sight that you might not first think of visiting. If you have time and the day isn't too hot, it's a great spot to people watch from above.
Gian Wild Goose Pagoda. Built during the Tang Dynasty in 652, this incredible ancient Buddhist pagoda tower is living history standing tall. It leans several degrees and houses famous Buddha figurines, carvings, and artwork.
Xi'an Cultural Tour with Shadow Puppet and Pottery Making Class: Another fantastic cultural experience includes a visit the Small Wild Goose Pagoda, a dumpling lunch, a famous shadow puppet performance, the Big Wild Goose Pagoda, and a pottery-making class.
Xi'an's Muslim Quarter: Calling all street food lovers! The Muslim Quarter in Xi'an is a vibrant area with lots to see, smell, and taste. I recommend taking a walking tour of the area to get the full experience.
---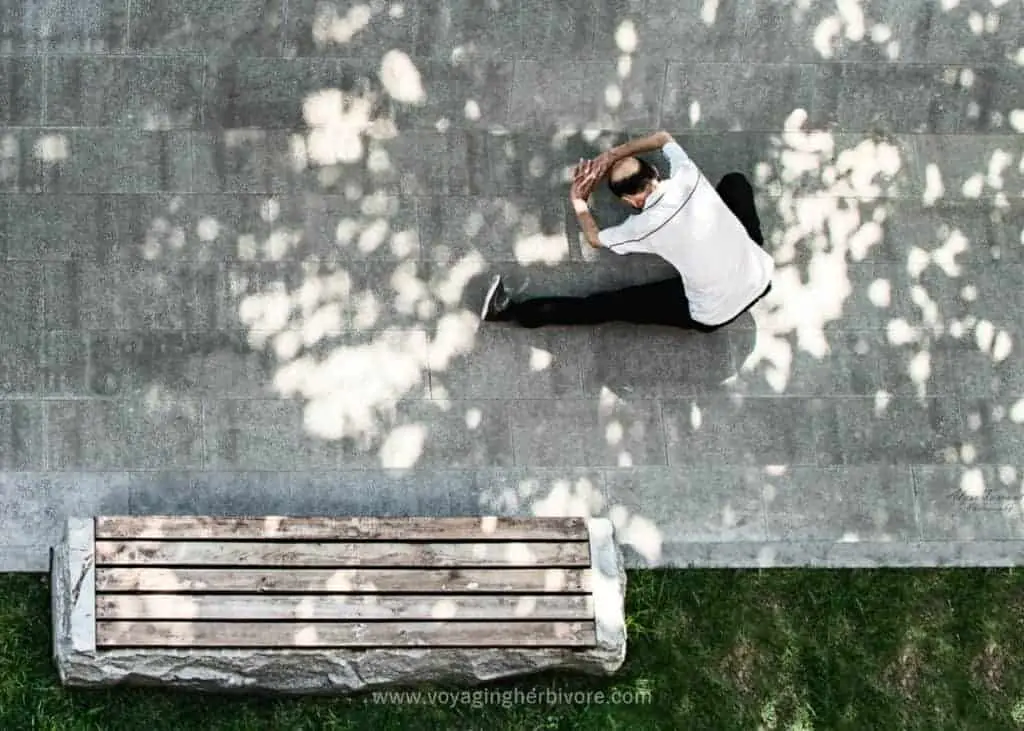 ---
Free Resources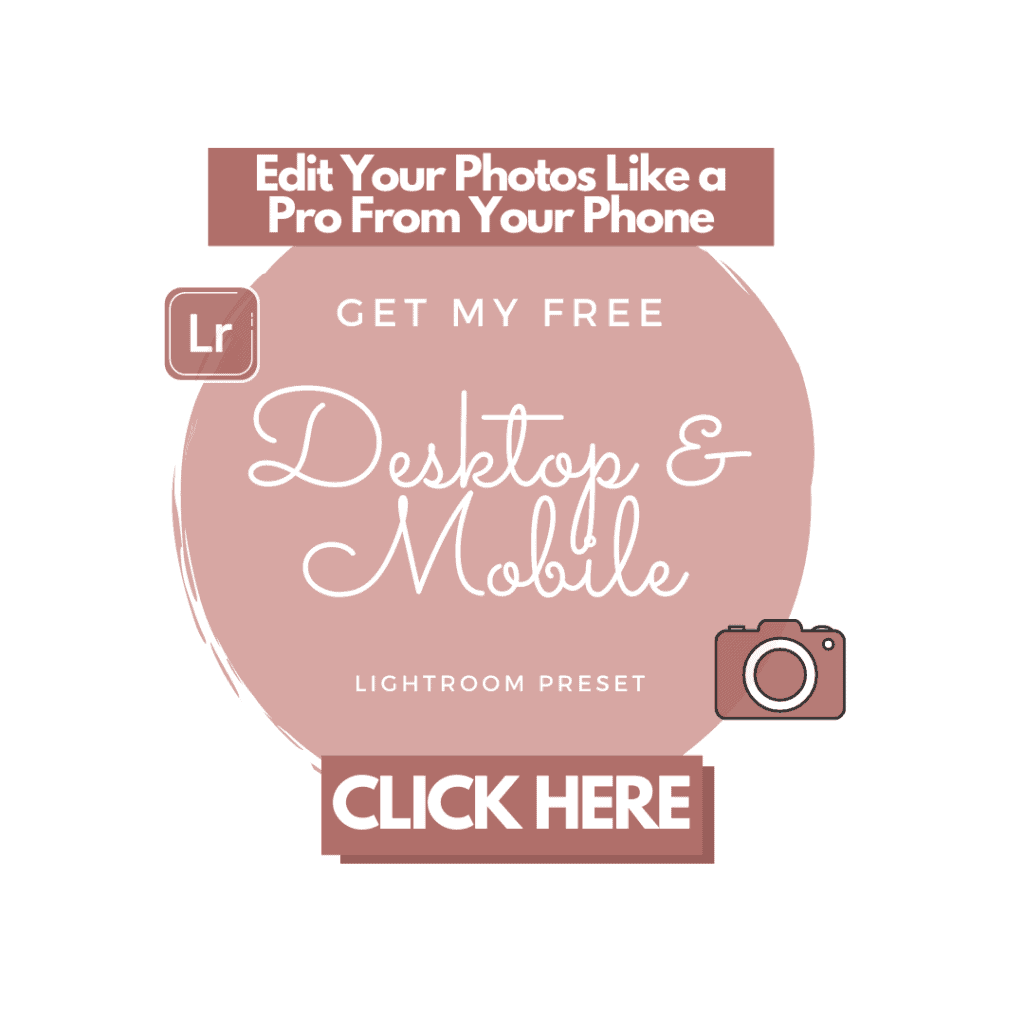 ---
More For Your China Adventures
China is a stunning country, filled with culture, history, and some of the most amazing food I've ever had.
This itinerary barely touches the surface of what China has to offer. I hope to return to China and to provide you with more outdoor activities and a new perspective on rice wine. I'm still on the hunt for a vegan all you can eat dumpling restaurant.
Covering such a large area, you can't truly experience China with two weeks exploring Beijing, Xi'an, and Shanghai.
If you want to go a bit off the beaten path, explore Tiger Leaping Gorge among other things to do in China.
Discover more travel advice and itineraries with the post below.
Photos that Will Inspire You to Book Your Flight to China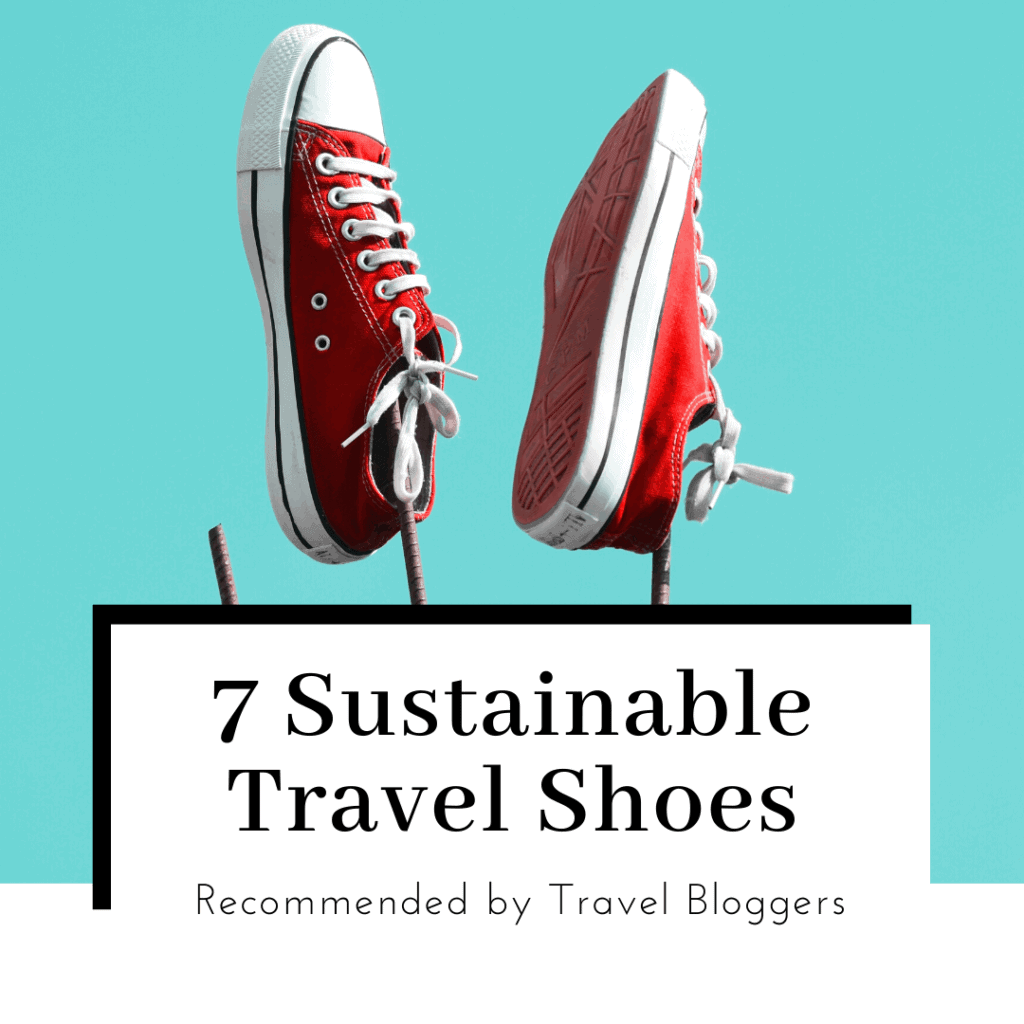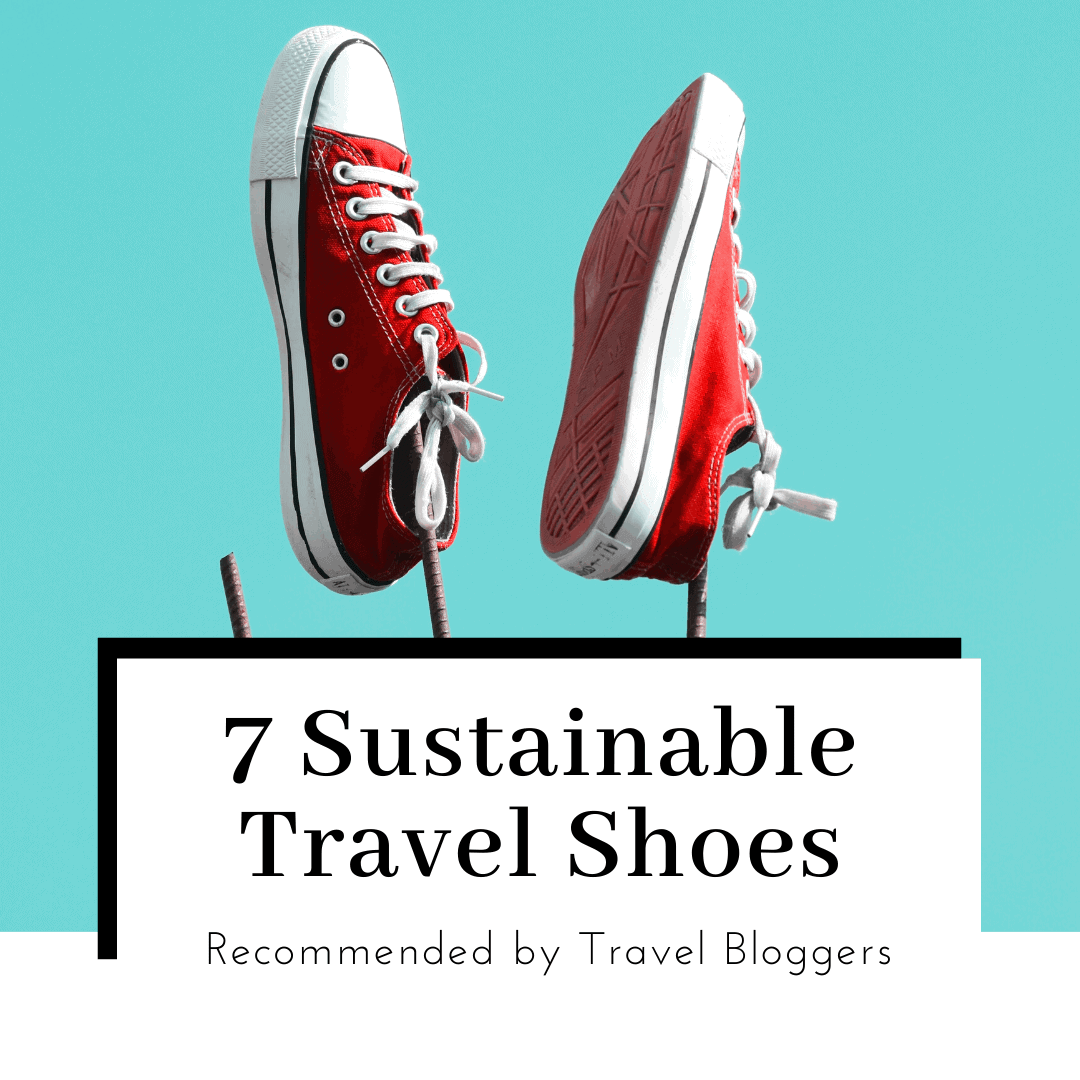 ---
Pin Xi'an Itinerary 3 Days | Explore China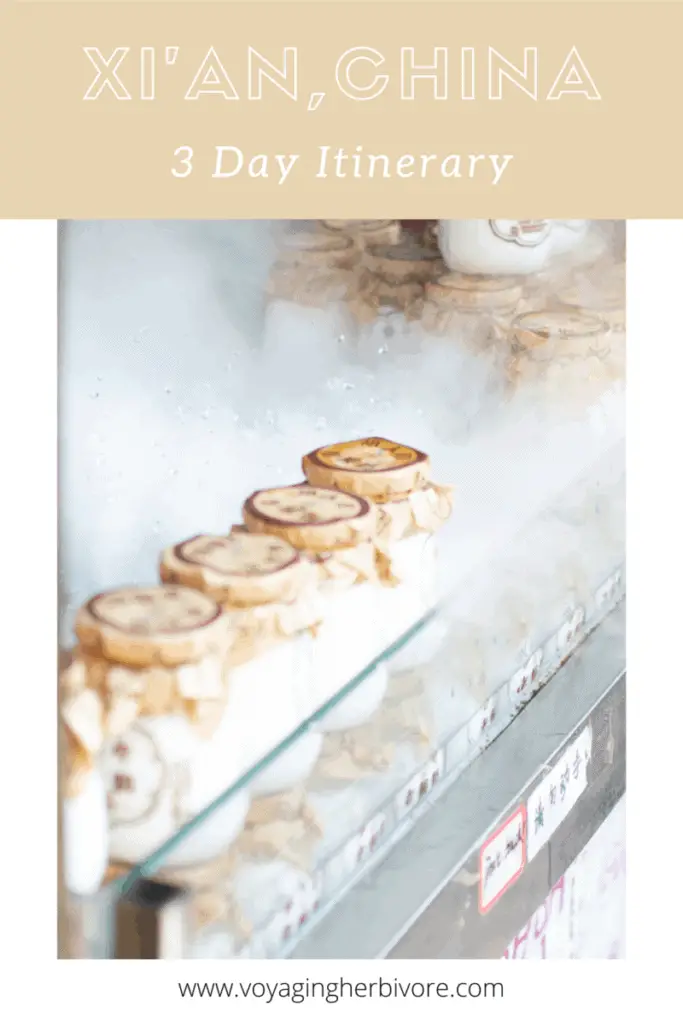 ---
And as always, you can find more sustainable travel content on Instagram @VoyagingHerbivore, Youtube, and TikTok and to get updates straight to your inbox, enter your email below in the footer, or to the right on the sidebar.

If you found this guide helpful and want to help us keep these resources free,
please consider making your next Amazon, Expedia, Hostel World, Etsy, and Booking.com purchase through our links (just click right on those words – you can do it right now and unless you clear your cookies before your next purchase, it will remember). It costs you no extra and gives us a small commission. Thank you!