When the sunshine is inviting and the breeze is just right, it's tempting to shake off the daily routine and head for the great outdoors. After all, soaking up stunning landscapes, admiring unique creatures, and gazing upon a star-filled sky is food for the soul. And the best thing? Breathing in the fresh air and being close to nature can help you unwind. 
If you feel like the outdoors has been calling out to you, then you might want to consider going camping. Aside from allowing you to unwind and be more in touch with Mother Earth, camping also means getting a good dose of physical activity. From pitching the tent to collecting firewood or hiking around, it keeps you active, and you mostly don't even notice how much you've moved because you're kept busy and entertained with the many things that need to get done around your camp. In a way, you can think of camping as a healthy holiday without having to visit a gym.
Read More: Exploring Fife Coastal Path: The Complete Guide
The best part is that it doesn't have to come with a hefty price tag because camping is a super economical way to explore new places without the big bills from splurge hotels. It also gives you some real-life survival lessons, like setting up camp and starting a fire. Lastly, whether you fancy something modern or prefer a rustic nook with a fantastic stargazing view, you're sure to find a camping spot out there that's just right for you.
Fife As A Camping Destination
Fife, located on the east coast of Scotland, offers a perfect blend of cultural offerings, natural beauty, outdoor activities, and comfortable accommodation options, making it a great camping destination for all types of travellers – from adventure enthusiasts to families and history lovers. It is one of the country's most populous regions and home to one of the world's oldest educational institutions, the University of St. Andrews, founded in 1413.
Also known as the home of golf, Fife has a diverse and picturesque landscape dominated by a mix of coastal environments, undulating hills, and lush forests. But if you are not too fond of playing golf, don't worry because you have a lot of other options when it comes to outdoor activities, such as hiking, birdwatching, and fishing. A great example is the Loch Leven Heritage Trail, where campers can observe over 200 species of birds, and undertake a beautiful 13-mile circular walk around the loch.
Moreover, because of its popular coastline, you can find numerous stunning wild camping spots in Fife. Sites along the East Neuk, a string of fishing villages on Fife's east coast, present an opportunity for campers to wake up to breathtaking sunrises over the coastline. At the same time, the Fife Coastal Path, famous for its 117-mile-long walking route, offers awe-inspiring views and rich wildlife.
Read More: Campervanning in Scotland: Locations, Motorhome Hire, & More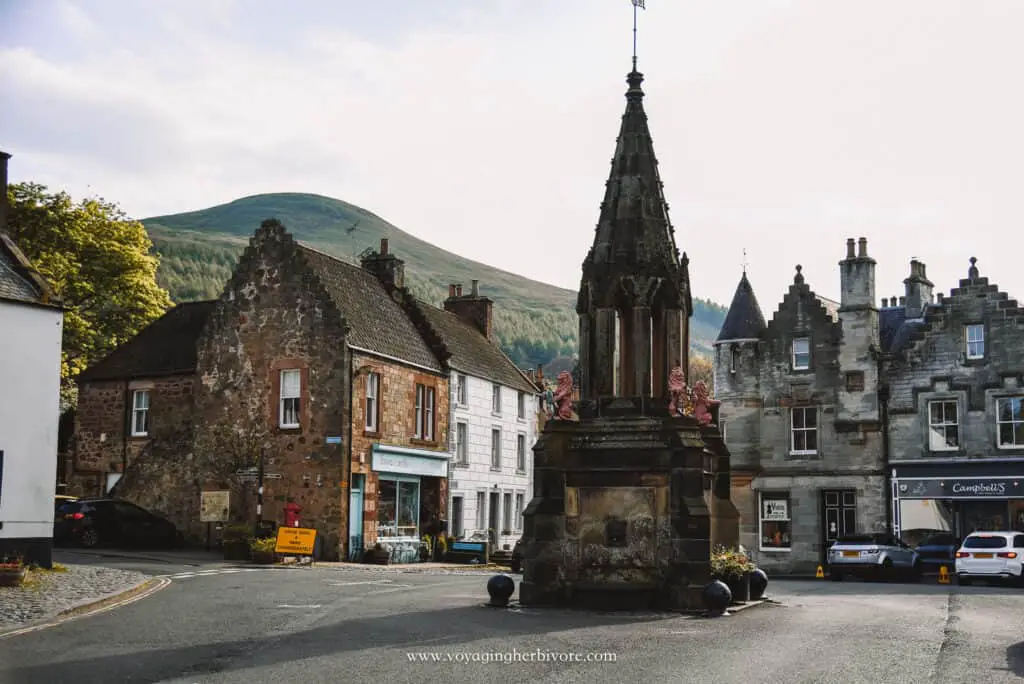 ---
Choose Your Camping Style
When it comes to camping, several options are available that cater to everyone's preferences – from seasoned outdoor enthusiasts to those who prefer their comforts. Each style has its unique charm and provides a different way to experience what nature has to offer, and you can choose what is most comfortable and enjoyable for you because that is what camping is all about.
Tent camping is what probably comes to your mind first when you think of camping: setting up a tent at a designated campsite, making s'mores around a crackling fire, and sleeping under the stars. This set-up focuses on simplicity and beauty, enabling you to connect with nature, but this is not the only way to go camping.
If you love being close to nature while keeping your favourite conveniences within arm's reach, you may opt to go car camping instead. With this, your car isn't just your transport; it becomes a personal assistant – additional storage, an electrical source, and perfect for emergencies as well. A more elaborate version of this is RV or caravan camping, which is the best choice if you want to take your home with you wherever you go. RV camping is the ideal fusion of adventure and comfort as you traverse vast distances in a motorhome or travel trailer with beds, kitchen, and bathroom – like being a snail carrying its home, but on wheels.
On the other hand, backpacking is for the adventurous souls who fancy a sense of freedom and relish carrying everything they need on their backs. The idea here is to cover greater distances and explore beyond the confines of a typical campsite. It's intense but gratifying!
Lastly, you can go glamping if you fancy a touch of luxury in the wilderness because this type of camping offers accommodations that can range from opulent cabins to lavish tents, all while keeping many of the comforts of a plush hotel. If you prefer not to "rough it" too much but still want to enjoy the great outdoors, then you might want to give this a go.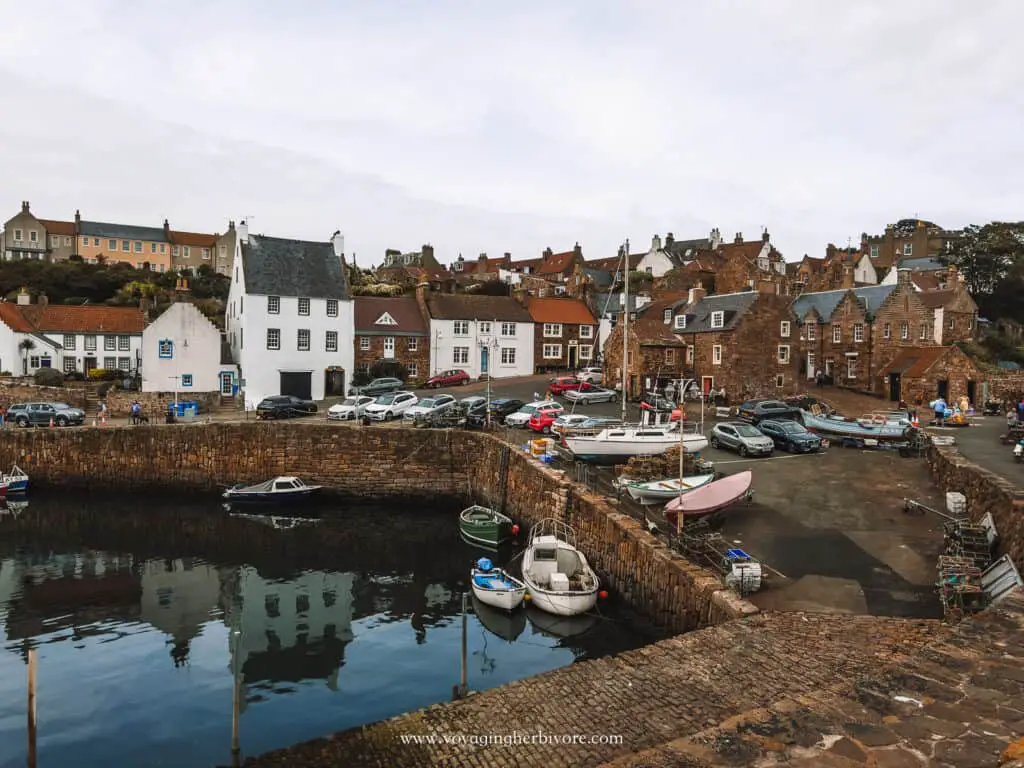 ---
Best Campsites In Fife
So, you will be in Fife for a few days and want to make the most of your time there. You know there are plenty of things to do and see but don't know where or how exactly you should spend them all – but don't worry, we've got your back! 
We've made a list of 6 best campsites in Fife so that when planning your trip, you can decide which would suit your needs best. Here are our top picks for the camper in you:
---
Monturpie Caravan Park
Location: Upper Largo, Leven, Fife
Capacity: 33 caravan/motorhome pitches
Amenities: heated on-site shower, toilet block, launderette with disabled facilities
Price: starts at £28 
What started as a quaint dairy farm over 40 years ago has come a long way and now offers 33 caravan/motorhome pitches from March to the end of October. Each pitch features electric hookups, a mix of hardstanding and grass pitches, and ample space to allow guests to take in the stunning views of the Firth of Forth and the picturesque countryside.
At Monturpie, you'll find a welcoming, on-site licensed restaurant serving delicious home-baked goods and traditional high teas with a friendly smile. If you ever need event catering, simply chat with a staff member when booking or before your arrival to get everything sorted. And, should any relatives wish to be part of the caravanning holiday, Monturpie's main Guest House has additional accommodations they'll love.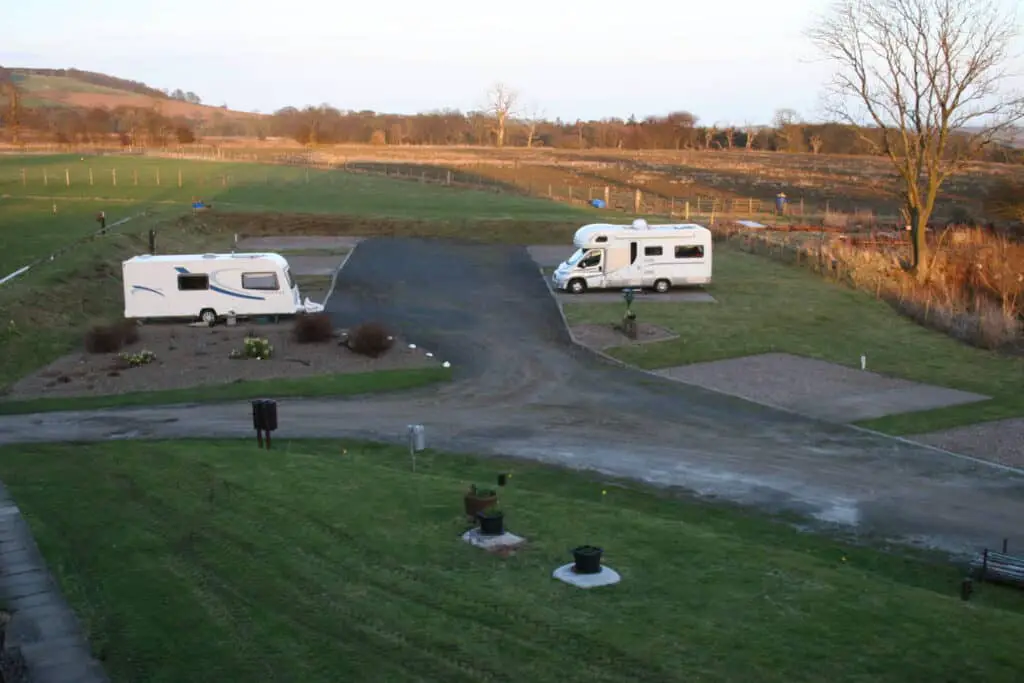 ---
Craigtoun Meadows Holiday Park 
Location: Mount Melville, St Andrews, Fife
Capacity: 55 Electric Hardstanding Pitches, 8 Non-Electric Grass Camping Pitches, 17 Caravan Holiday Homes, 7 lodges
Amenities: Children's play area, multi-sports court, games rooms, 18-hole crazy golf course, electric vehicle charging points.
Price: starts at £24.00 per night
Craigtoun Meadows Holiday Park is arguably one of the most scenic campsites in Fife, set amidst a gorgeous rural, wooded landscape just 1.5 miles from the heart of St Andrews. Perfect for families seeking a memorable holiday experience in a lodge, caravan holiday home, glamping little lodge, motorhome, or touring caravan, the park features an amenities block with toilets, baths, showers, and a washing up area as well as a variety of fun, leisure, and recreation options. To top it all off, a spacious, vibrant kids' play area is combined with a multi-sports court for enjoyment and friendly competition year-round.
Established in April 1972, the park featured 20 touring pitches and 124 caravan holiday home pitches. Over time, the park evolved to offer 53 hardstanding pitches made available for touring caravans and motorhomes, two separate pitches that specifically accommodate guests with 2-person tents, plus 18 hire fleet options. Currently, over 170 privately owned holiday homes are also settled on this 32-acre park.
---
Meadow View Glamping
Location: Hill End, Dunfermline, Fife
Capacity: 3 cabins/glamping units
Amenities: Sauna, underfloor heating, electric log effect fire, cosy throws and cushions, dedicated shower and toilet facility per glamping unit
Price: starts at £30.00 per night
Are you on the hunt for a fancy escape but also crave some tranquillity? You might have just hit the jackpot with Meadow View Glamping! Picture this: just three cosy, self-catered, luxury glamping cabins nestled among nature's bounty, allowing you to enjoy the pinnacle of serene ambiance and gaze over stunning countryside vistas without the hustle and bustle of crowded places. This is exactly what glamping is all about!
Elegantly nestled amid the North West Fife landscape, Meadow View Glamping's cabins are designed to comfortably accommodate either four adults or two adults and two children. Children under 14 can stay for free when accompanied by adults, and bedding for children is arranged when visitors intend to stay for 2 nights or longer. A noteworthy recent addition to the site is a sauna facility promising to elevate relaxation levels even further, which is available for a modest extra charge and can be booked either upon arrival or via message. 
---
Silverburn Park Campsite 
Location: Largo Road, Leven, Fife
Capacity: 3 glamping eco-pods, 12 grass tent pitches (4 with electric hookup), and 4 campervan pitches 
Amenities: On-site café, fire pit, toilet & shower block, washing up & recycling area
Price: starts at £15.00 per night
An award-winning, tranquil, family-friendly campsite with cosy glamping pods, spacious campervan pitches, and comfortable tent pitches set against a backdrop of golf courses, Silverburn Park Campsite is one of the best campsites in Fife near the beach. From here, guests can feast their eyes on stunning vistas spanning the Leven Links Golf Course towards the Firth of Forth, Berwick Law, and the Bass Rock. Moreover, the famed St. Andrews town – known as the home of golf and Scotland's oldest university – and Fife's picturesque fishing villages are all within a 30-minute drive.
This exotic site offers luxury bathroom facilities, including showers, with provisions for disabled access and a washing-up area for dish cleaning. The park can accommodate four campervans and twelve tents, with electric hookups included across all campervan pitches and also available at four tent pitches. Each of their aesthetically appealing glamping eco-pods accommodates up to four individuals and comes with heating, a mini fridge, microwave, and kettle – but guests must bring their bedding. However, it's important to note that they don't have a licence for hosting touring caravans.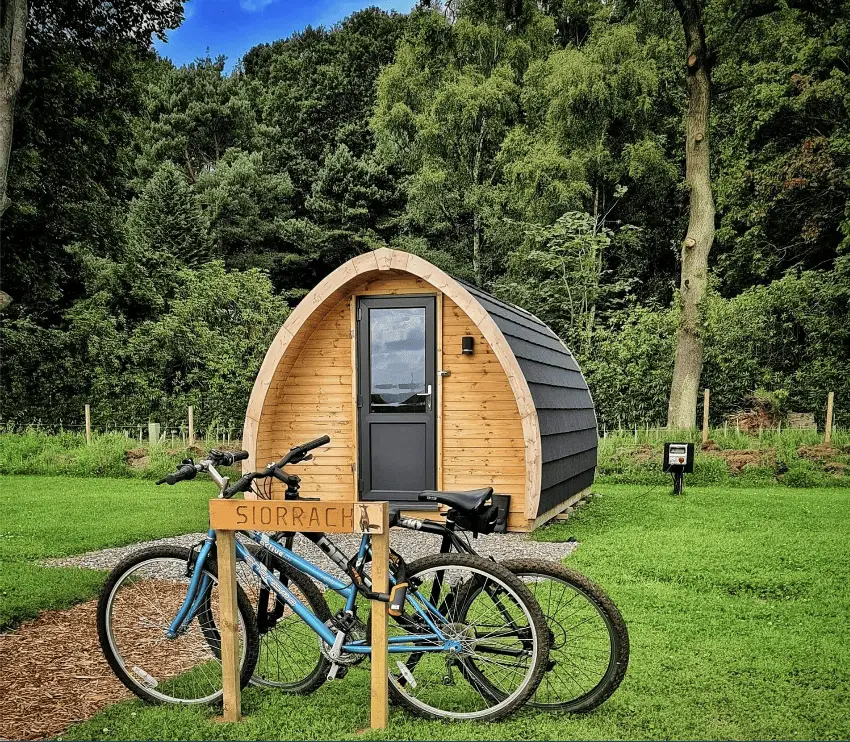 ---
Larick Campsite
Location: Stanwell Road, Tayport, Fife
Capacity: 32 pitches (campervans, motorhomes, caravans, and tents)
Amenities: On-site café, free wifi, men's and ladies' toilets & showers, dishwashing room, phone recharge station
Price: starts at £25.00 per night
Charming and picturesque, the Larick campsite offers accommodation with 32 pitches, all carpeted with grass except for two spots. Along its border are 5 compact powered pitches, ideally suited for units up to 5.5m long, and 11 larger ones with power meant for units as long as 8m. For those who need motorised transportation, fear not because two unpowered grass pitches are exclusively dedicated to backpackers.
The best part is that you won't find a lack of fun things to do because quite close to the campsite is the Tentsmuir Forest, an absolute paradise with numerous trails for walking, cycling, and horse riding. Then, adjacent to the camp lies Tayport Common, a haven for children with two playgrounds, outdoor exercise machines, an enchanting duck pond, and a BMX track. To further enhance its attraction, the prominent Fife Coastal Path and the Coast and Castles cycle route make their way directly past this campsite. Just a hop, skip, and a jump away across the river to the north sits Dundee, and to the south, you'll find the charming St Andrews. 
---
Sauchope Links Park
Location: Warsea Road, Crail, Fife
Capacity: 50 pitches, beach huts, glamping domes, hideouts, and lodges
Amenities: Washing and laundry block, campers kitchen, heated swimming pool, outdoor play area for kids, indoor games room, on-site shop
Price: starts at £38.25 per night
Just a stone's throw away from the charming fishing village of Crail, Sauchope Links Park is an excellent choice for your next laid-back getaway. With fantastic on-site amenities such as a heated outdoor pool, indoor recreation room, children's play area, and a retail store, the park has got you covered. You'll also find accommodations that offer stunning sea views, including various glamping options, like adorable dog-friendly beach huts or chic geodesic domes – all complete with fire pits. For an off-grid experience, you can opt for a deluxe dome featuring a luxurious private wood-fired hot tub or deluxe beach huts with en-suite facilities and hot tubs.
This is simply the perfect spot for camping in the East Neuk of Fife, which is known for its quaint fishing towns, sandy beaches, and rugged coastline, allowing you to marvel at the stunning views of the Isle of May and discover the gems of this gorgeous region of Scotland. Aside from these, you can also indulge in breathtaking coastal strolls, explore St Andrews, and savour mouthwatering fish and chips or freshly caught lobster by the harbour.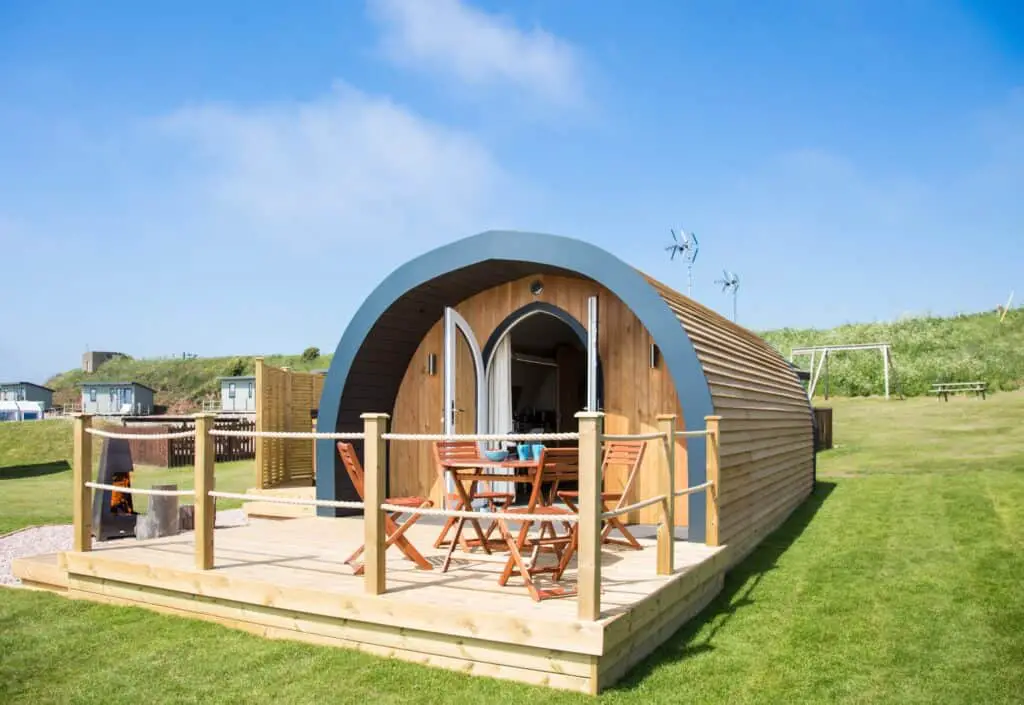 ---
More Scotland Posts
---
Free Resources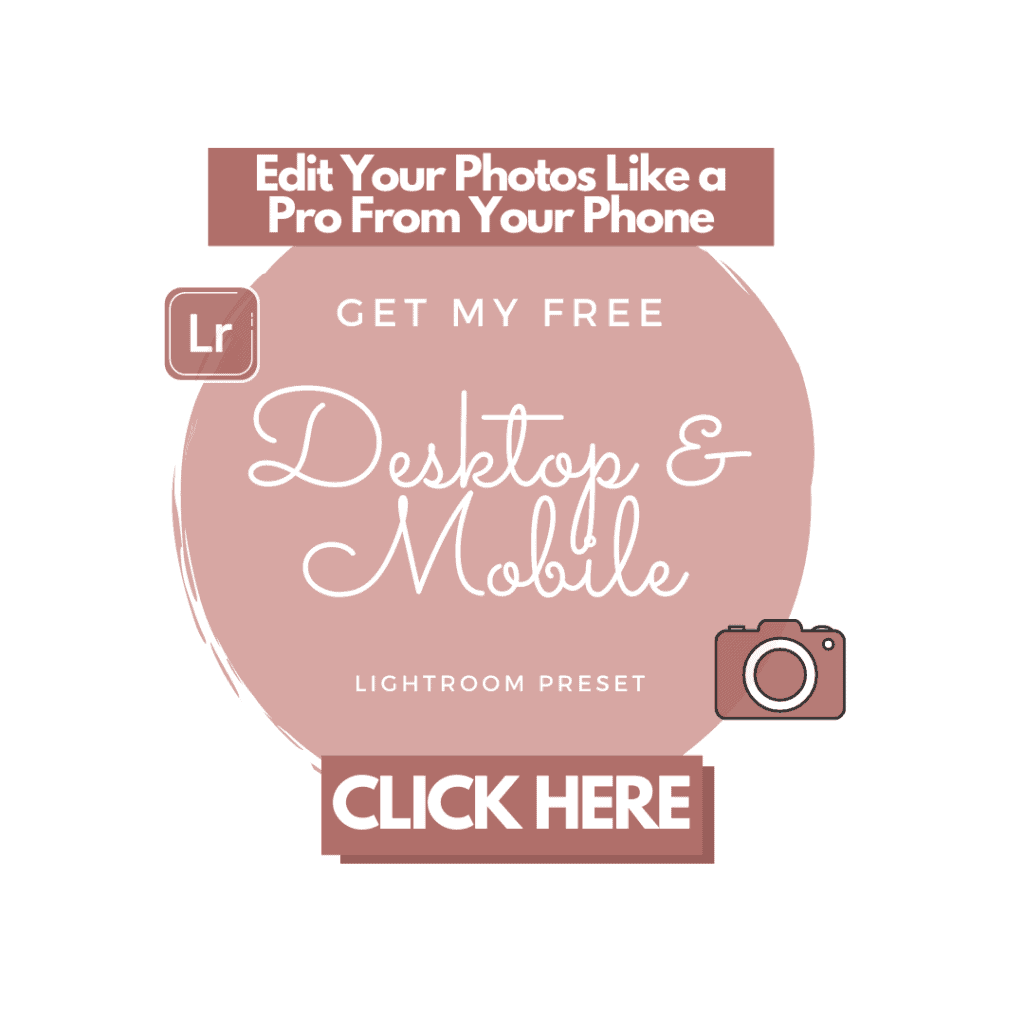 ---
And as always, you can find more sustainable travel content on Instagram @VoyagingHerbivore, Youtube, and TikTok and to get updates straight to your inbox, enter your email below.

If you found this guide helpful and want to help us keep these resources free,
please consider making your next Amazon, Expedia, Hostel World, Etsy, Trivago, and Booking.com purchase through our links (just click right on those words – you can do it right now and unless you clear your cookies before your next purchase, it will remember). It costs you no extra and gives us a small commission. Thank you!
---
Pin Camping Sites In Fife