A day hike might be as easy as strolling along a well-kept track close to your home or as challenging as an all-day trek through a wilderness area. Depending on the complexity and duration of the journey, your hiking essentials list may change a little, but it's always helpful to be prepared no matter how you travel. To help you prepare for a day hike here is the hiking packing list for you to save and use.
Read More: 4 Sustainable Items To Pack For Your Next Outdoor Holiday in Scotland
---
This site is user-supported and that's why we use affiliate links. At no extra cost to you, we get a little bit of money when you purchase something through one of our links. Thank you for helping support ethical, sustainable, and plant-based travel! You can read more about our affiliate disclosure policy here.
---
1. Hiking Shoes
Perhaps the most important thing for a day hiker is to have healthy, comfortable feet, thus it's critical to take care while choosing the appropriate footwear. Lightweight types, including hiking shoes and trail runners, are currently popular in hiking footwear, especially for day hikes. 
For day hikes, hiking boots will offer the right amount of protection and support, whereas lighter trail runners will reduce weight and bulk so you can move more quickly and naturally. Our best recommendation for most day hikers seeking a terrific balance of durability and support without feeling overly heavy is Jack Walker Women's Hiking Boots.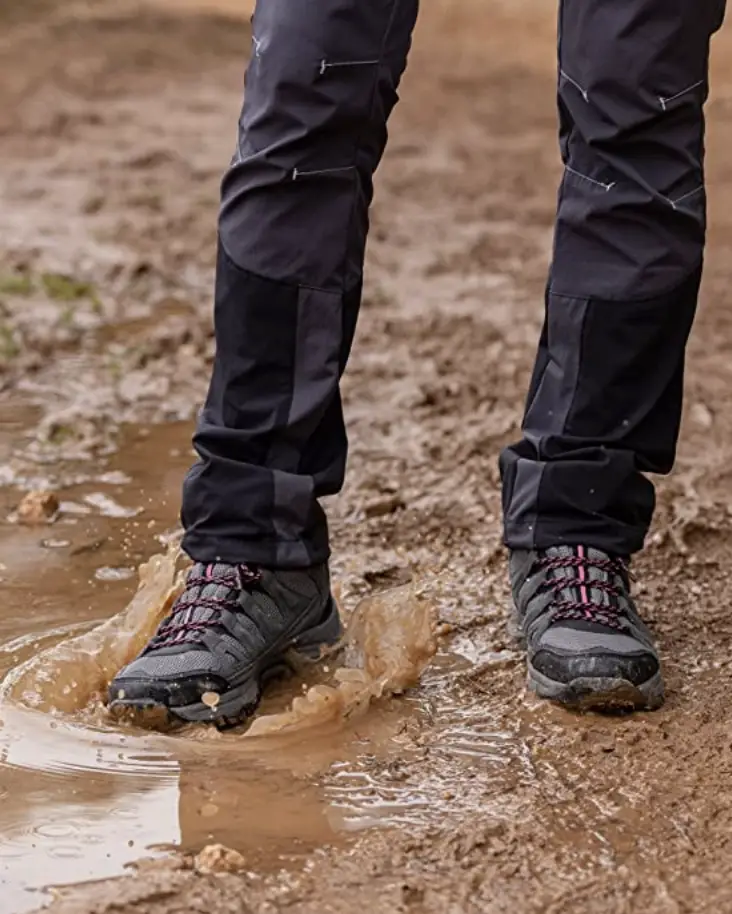 ---
2. Day Pack
Without a few necessities, day hike packing is not complete and with a small day pack you will have enough space for all the items you need on a hiking trip. Your daypack should be roomy enough to accommodate a few layers, food and water, a first aid kit, and a few other necessities, yet light enough to keep you mobile and unburdened. 
The majority of day hiking situations call for a pack in the 20-litre range, while smaller and larger alternatives may be more appropriate based on the time of year and your specific requirements. One of our favourite options is G4Free Ultra Lightweight Small Rucksack which is foldable and affordable.
---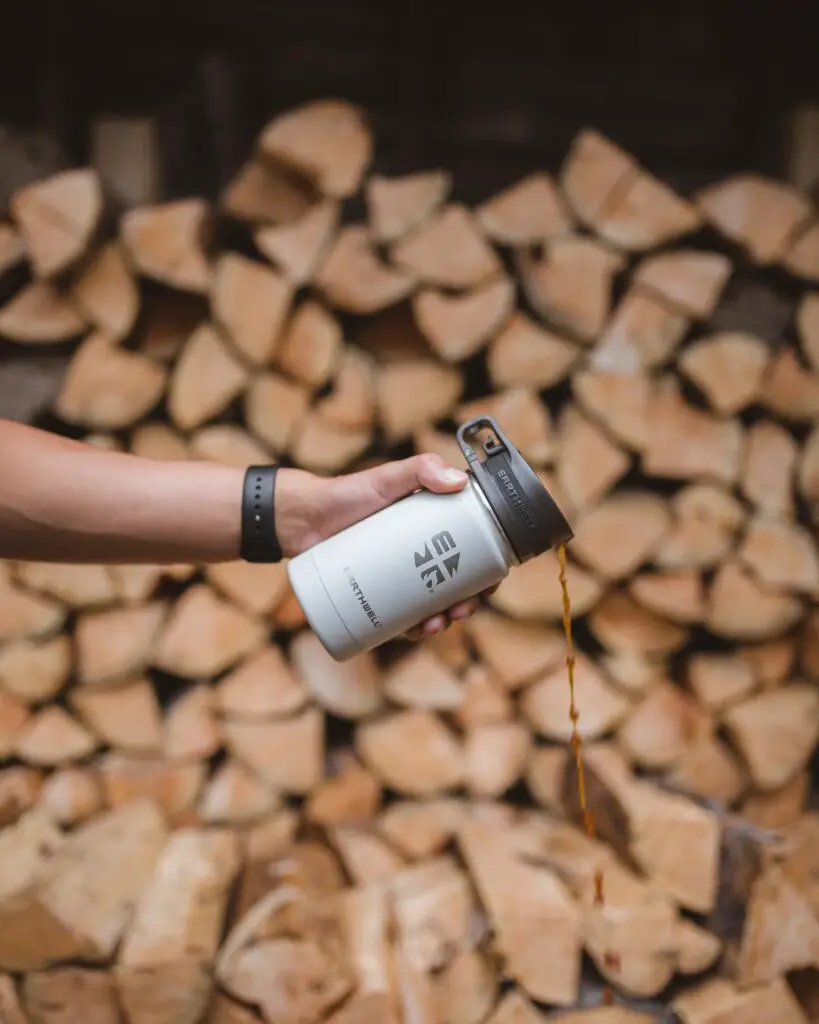 3. Water Bottle
It is crucial to carry adequate water with you while hiking. For a full day's journey, you will need at least two litres of water, however, it's not unusual to pack up to four litres in hot and dry conditions. You can bring a water bottle with a purifier and like those sold at Grayl and wherever you are as long as there is a water source nearby you will have clean water.
---
4. First Aid Kit
Your day hiking first aid kit should be considered essential hiking gear. Add some antibiotic ointment, gauze, and medical tape. Also include pills and gels in case of pain, allergic reaction, blisters, cuts, and similar.
Tweezers and a safety pin are additional useful equipment. You may quickly put together your own first aid materials in a Ziploc bag or choose a handy pre-assembled first aid kit like the Compact First Aid Kit from Amazon, which is packaged with everything you need.
---
5. Food
It's important to have enough food for your hike in addition to water. Generally speaking, depending on your body type and amount of activity, you should consume between 300 and 400 calories every hour of trekking. Snacks like energy bars, nuts, and dried fruit are high-energy items that offer tremendous nutrition and calories while preventing weight gain. 
You should also have full meals with you for lunch, which you can pack in food containers or use Food Huggers for your bowls. Reusable silverware is also on top of the hiking essentials list and you can use a set like this Albatros one that we love.
---
6. Sun Protection
Even in the dense forest you still need sun protection when hiking. Make sure to cover your face and parts of the body that are exposed to the sun, like your hands and legs. It is necessary to apply sunscreen every two hours, especially if you are sweating a lot and it all just slides down from your face.
If your skin is sensitive and you are looking for a perfect lightweight formula, we recommend this Eclipse Sheer Mineral Sunscreen with SPF 30. It guards your skin against UV rays and also keeps your pores clean while being nourishing and gentle to the skin.
---
7. Rain Jacket
A rain jacket will keep you warm and dry all day long on the trail, whether it's for unforeseen storms or the typical all-day drizzle we're used to in the UK. Since you'll probably be wearing your rain jacket while working up a sweat while hiking, it must be both breathable and waterproof.
Some of the best waterproof jackets we have found are by the brand Mountain Warehouse. You will find different styles and types, some of which are great for a cold day and some which are perfect for summer showers.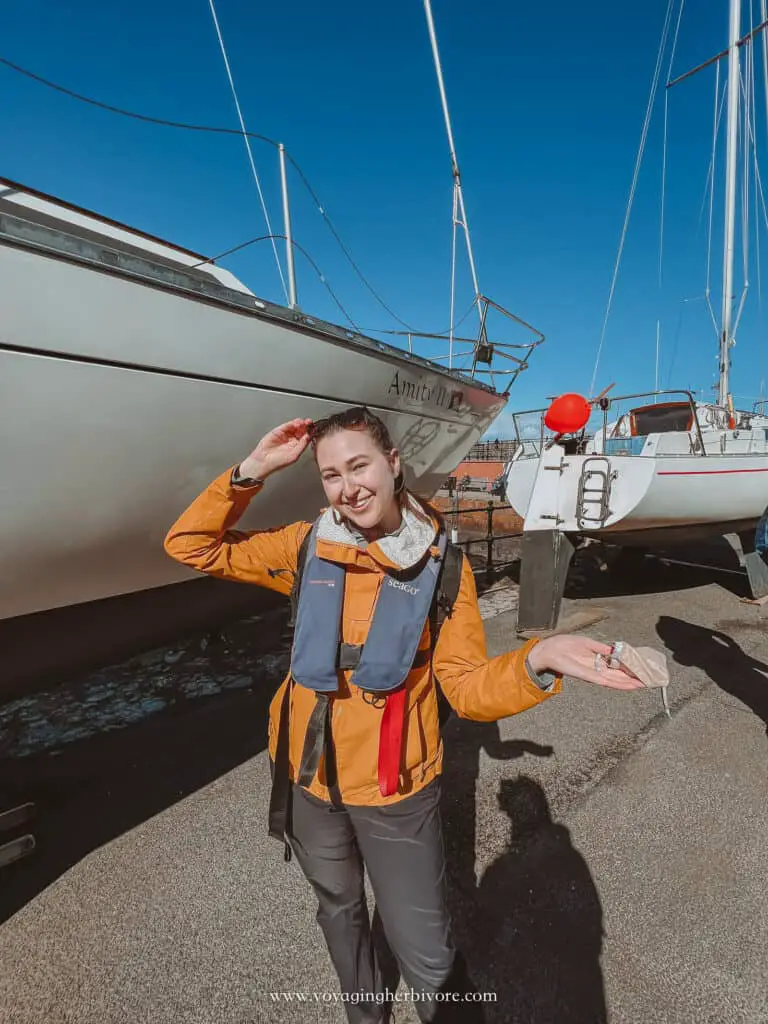 ---
8. Headlamp
Even though you may not have anticipated an especially lengthy or difficult hike, things occasionally don't go as planned. The capacity to see at night is crucial in case you become lost, are hurt, or are simply preoccupied with watching the sunset. 
There isn't much of an excuse not to bring a headlamp because they are portable, lightweight, and affordable. We can recommend Aennon 1-Pack USB Rechargeable LED Head Torch which is affordable, lightweight, and comfortable.
---
9. Walking Poles
Although they might seem unnecessary to many if it is your first time hiking on a certain route and especially if there is an elevation involved, it is good to have walking poles on your hiking essentials list. 
Walking poles are especially advised for hikers who experience persistent knee pain or who lack trust in rocky terrain. At Mountain Warehouse you will find the best-quality poles for every terrain. There is an option for every pocket and you don't have to spend a fortune to acquire a pair of poles.
---
10. Hiking Socks
Being comfortable is very important when you hike. You must find a pair of hiking-specific socks after choosing a pair of trail runners or shoes to complete your outfit. They have to be warm, breathable and made out of good quality material.
We recommend these Mountain Warehouses Outdoor Women's Walking Socks. They are incredibly comfortable, soft, and cosy. These socks are a perfect option for walking or climbing in the mountains because of their low price. They also have a fine toe seam.
---
11. Bug Spray
You should include bug spray on your hiking essentials list if you're hiking in an area that attracts insects, such as humid forests or locations close to water. You should spray it on and enter the wilderness protected against insects like ticks and mosquitoes. 
Bug spray should only be applied to clothes and the body parts which are exposed. Make sure not to spray directly on your face or ears, but rather on your hand and then add repellant where it needs to be. Here is one we would like to recommend, Organic Mosquito Repellent.
---
12. Navigation
Even if you are familiar with the area where you will be hiking, you should still have navigation with you. A GPS device will cover all of your bases, although it's a bit excessive for a day hike. In reality, since it doesn't require batteries, a paper topographical map is the most reliable type of navigation. 
However, the GPS-enabled navigational apps on our phones are our preferred method of determining our location. One of the best hiking apps is AllTrails, which can work in offline mode as well and with the Pro version it will even notify you if you are off trail.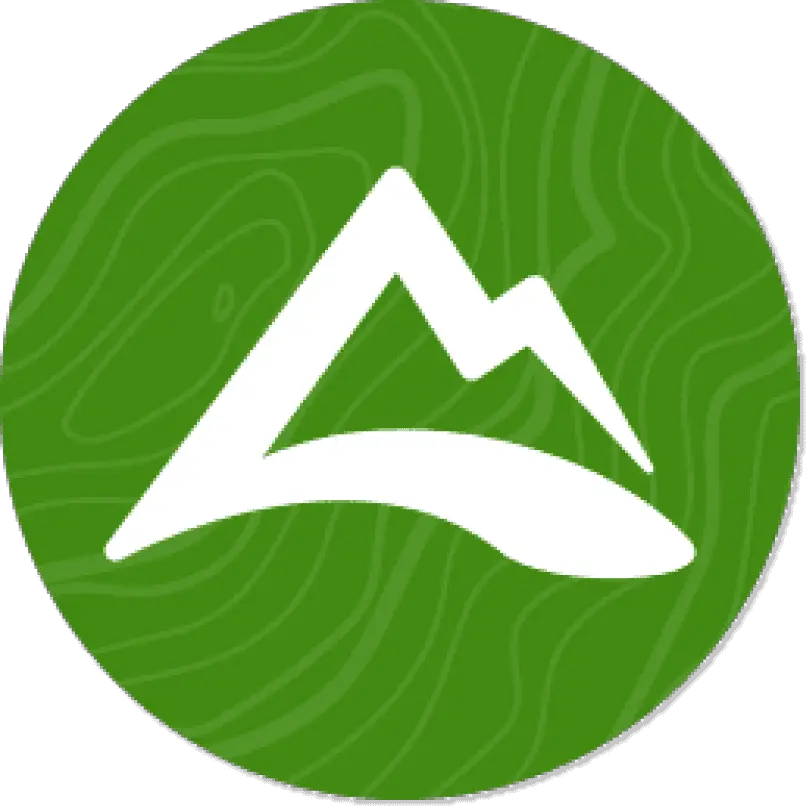 ---
13. Right Clothing
Having the right clothing is very important, and not every cotton shirt will do for a long day of hiking. Hiking pants or shorts, and hiking shirts need to be chosen correctly to make sure it has useful features and doesn't just look good.
Hiking pants are often chosen over shorts because they can be rolled up or down depending on the situation and offer better protection from abrasive trailside plants, and sun. Good hiking pants have lots of pockets, fabric that regulates body temperature, excellent mobility, and even a durable water-repellent finish.
A short-sleeve t-shirt or a thin, long-sleeve baselayer made of synthetic material is the best for your hiking essentials list. On warm days, collared button-up hiking shirts provide a tonne of ventilation and sun protection, although regular t-shirts are less constricting and simpler to layer over. Mountain Warehouse has excellent clothing options for hiking.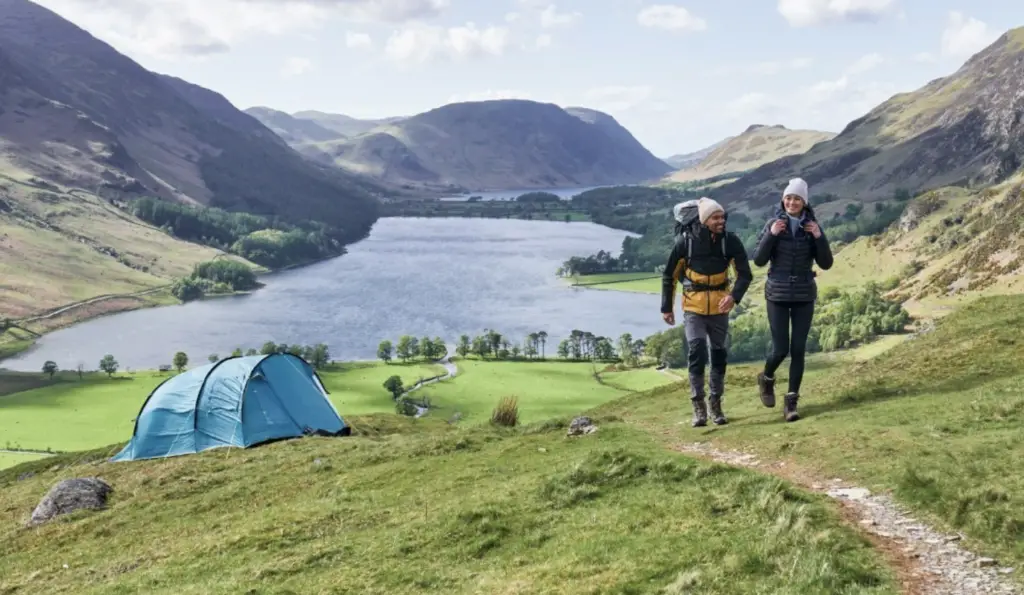 ---
Day Hiking Essentials FAQs
What Is the Number One Rule of Hiking?
Treating others like you would like to be treated is the best thing you can do when hiking. Here are some key guidelines for proper hiking behaviour:
– Uphill hikers have the right-of-way (you don't want to stop their momentum!)
– Say Hello when encountering other hikers on the trail.
– Do not come close to animals if you see them.
– Follow the trail (it's there for a reason!)
– Be aware of the surroundings and weather conditions.
Who Can Go Hiking?
Anyone can hike, as it is a great way to stay fit, have some recreation, and spend time in nature. A hike doesn't have to be complicated or long, you can go to the closest park or a forest and follow the trail if there is one.
Do You Need to Be Fit to Hike?
Some basic trails are perfect for beginners. But if you are worried that the path is too hard for you, check information about elevation, length, terrain, and weather before hiking. You can use apps like AllTrails to follow maps and check trails.
---
Latest on the Blog
---
Free Resources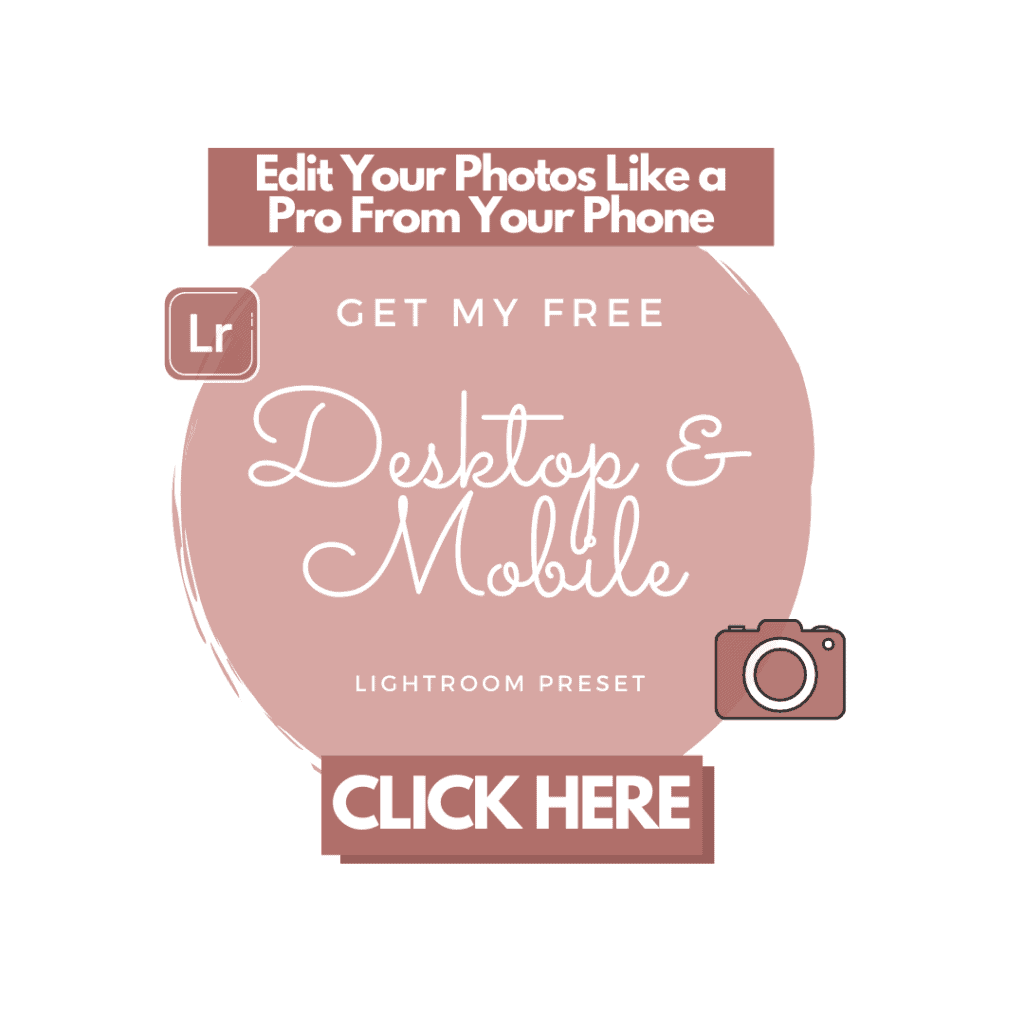 ---
And as always, you can find more sustainable travel content on Instagram @VoyagingHerbivore, Youtube, and TikTok and to get updates straight to your inbox, enter your email below in the footer, or to the right on the sidebar.

If you found this guide helpful and want to help us keep these resources free,
please consider making your next Amazon, Expedia, Hostel World, Etsy, and Booking.com purchase through our links (just click right on those words – you can do it right now and unless you clear your cookies before your next purchase, it will remember). It costs you no extra and gives us a small commission. Thank you!
---
Pin Day-Hiking Essentials