London is full of amazing places to visit while you're in the dating game and we hope this date night spots in London list doesn't disappoint! From crazy activities to delicious meals and fantastic bars or pubs there's a date night spot in London for everyone.
Keep reading to discover some incredibly romantic and memorable date ideas in London!
---
Bounce – The Home of Ping Pong
Probably one the most physical date nights out in London I think Alysa and I have ever had. Alcohol and Ping Pong are a great mix. Sure, your hand-eye coordination goes to pop but at least you're laughing in the same time. Bounce is a fantasic place to start an evening with a great drink selction and location. 
It can be found just of Old Street roundabout and once you're in the area you'll have plenty of choices to head to next. 
Drink cost: Pretty standard for London – about £5.00 for a pint but they often have deals on i.e. Happy hour specials.
Activity cost: About £12.00 for two people 
Area Rating: You're basically in the centre of Shoreditch so you can walk in any direction and you'll stumble across somthing new. 
We'd recomend booking ahead of time for your table just to save the wait when you arrive. Please see the link below: 
https://www.bouncepingpong.com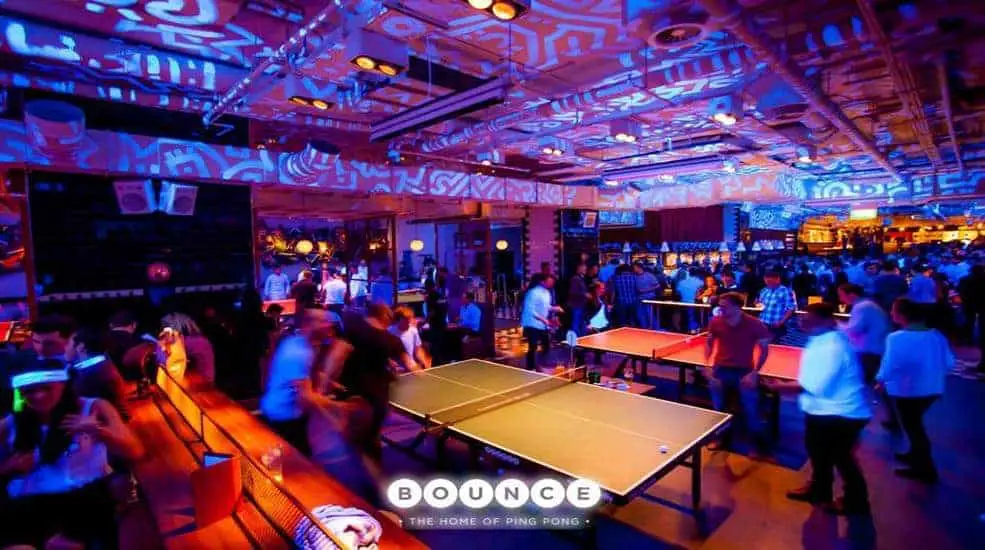 ---
---
Vagabonds Wines
Vagabonds is a fantastic way to spend a lot of money in a short amount of time. But don't worry, it's well worth it. First you need to buy a card to use, then you need to load that card up with credit, then finally the fun begins… There are banks of wine machine with all kinds of different wines. You put your card in, then select the type of wine and size of glass you want. There even recomendations from the staff on the machines if you're stuck for choice. 
Currently there are six different locations to choose from but we would personally recomend the one in Charlotte Street, Fitzrovia. 
Drink cost: Depending on the wine this can range from £3.00 up to well over £10.00 per glass. 
Activity cost: £5.00 for each spending card but you also get 5 pounds credit to start off with.
Area Rating: If you choose the Charlotte Street one then you will have so much choice right on your doorstep. Plus Soho is only a short journey away.
We'd recomend booking ahead of time for your table as Vagabonds can get very busy. Please see the link below: 
https://www.vagabondwines.co.uk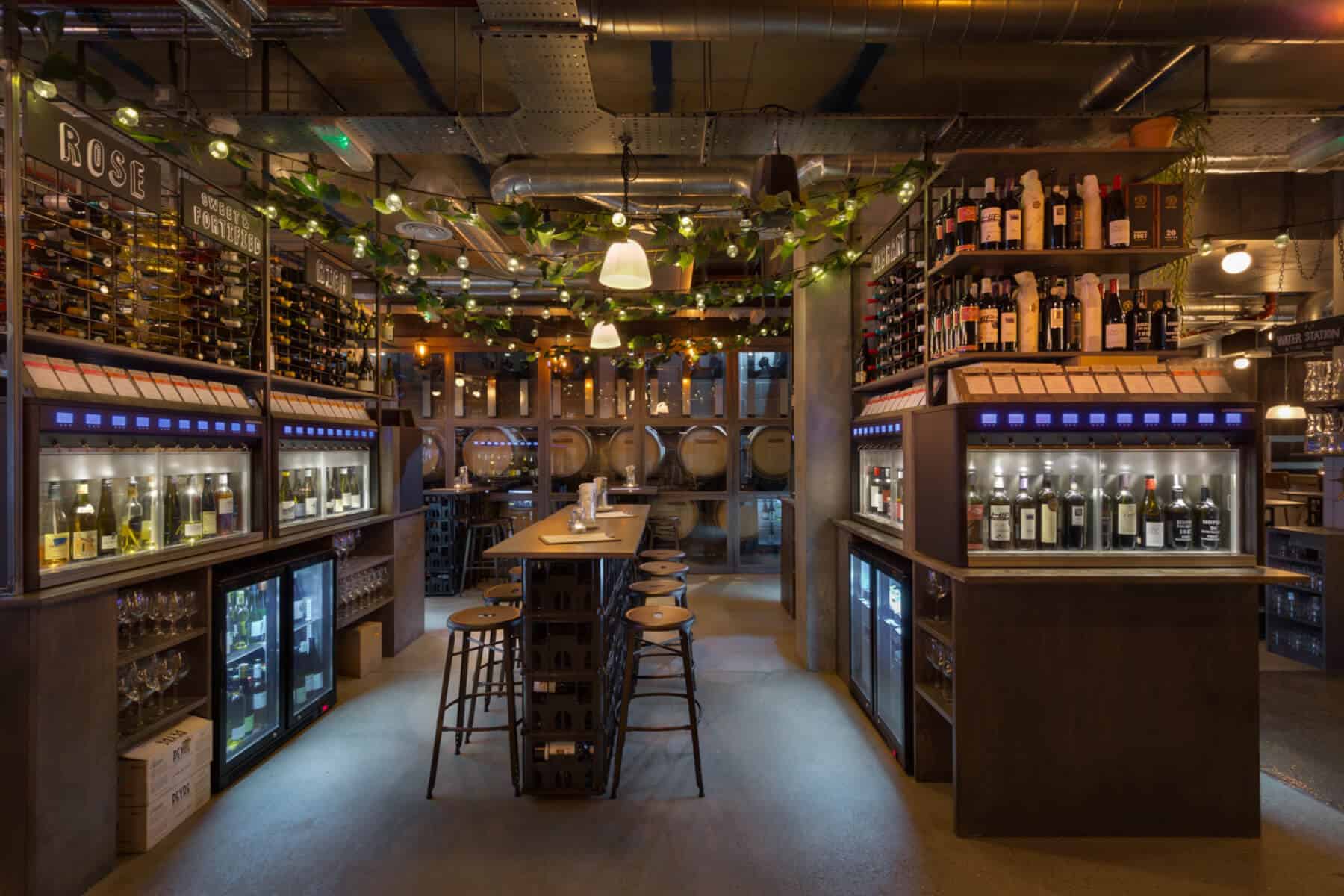 ---
Zigfrid von Underbelly aka Ziggies
Ziggy's… Where to start. This place has everything to offer. Vegan food, cocktails and downstairs club/ dance floor! Alysa and I have finished a few nights here just chilling on the sofas. There's a great vibe in this Hoxton Square gem that's super friendly and always welcoming.

It was here at Ziggy's that I first introduced Alysa the delights of Southern Comfort. We even finished our second date in this bar, so it's fair to say that Ziggy's has a special place in our hearts.
Drink cost: Pretty standard for London – about £5.00 for a pint but they a great selection of cocktails available.
Activity cost: Dinner is well priced. Most mains are about £10.00 or so and there are plenty of vegan choices.
Area Rating: You are practically in the center of Shoreditch. So the rating is top-notch. Plus I hear there is a great donut place nearby 😉 Shout out to Donut Time and the woman who filled up our free donut card even though we still had five left to purchase!
Sadly, ZIggy's has permanently closed.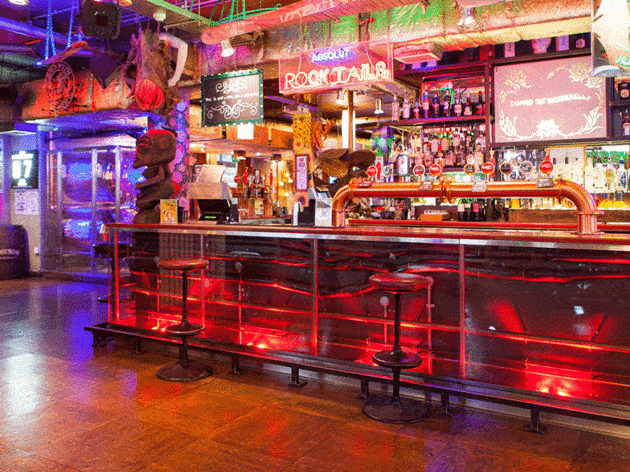 ---
---
Pea Shoot Feasts
Alysa and I are new to Pea Shoot picnics but wow are we hooked. This is such an amazing and original idea. For not much money at all, you can have a full vegan picnic delivered to a London park of your choosing. Not only that but you can even rent a rug if you don't have your own. All you need to do is give them two days notice and you're good to go.

The food is absolutely delicious and they can cater for almost any requirement. Sure you have to provide your own drinks but that's easy enough to do. Honestly, if you have an empty Sunday lunchtime during your stay in London then this is a must. This is easily one of the best date ideas in London!

Drink cost: Entirely up to you. We splashed out and had a St Germaine spritz which compliments the food incredibly well.
Activity cost: £10.00 per head and a £20.00 refundable deposit if you rent a rug.
Area Rating: Again entirely up to you. We choose Clissold Park in Stoke Newington as it was our local park.

Book here: https://peashootfeasts.com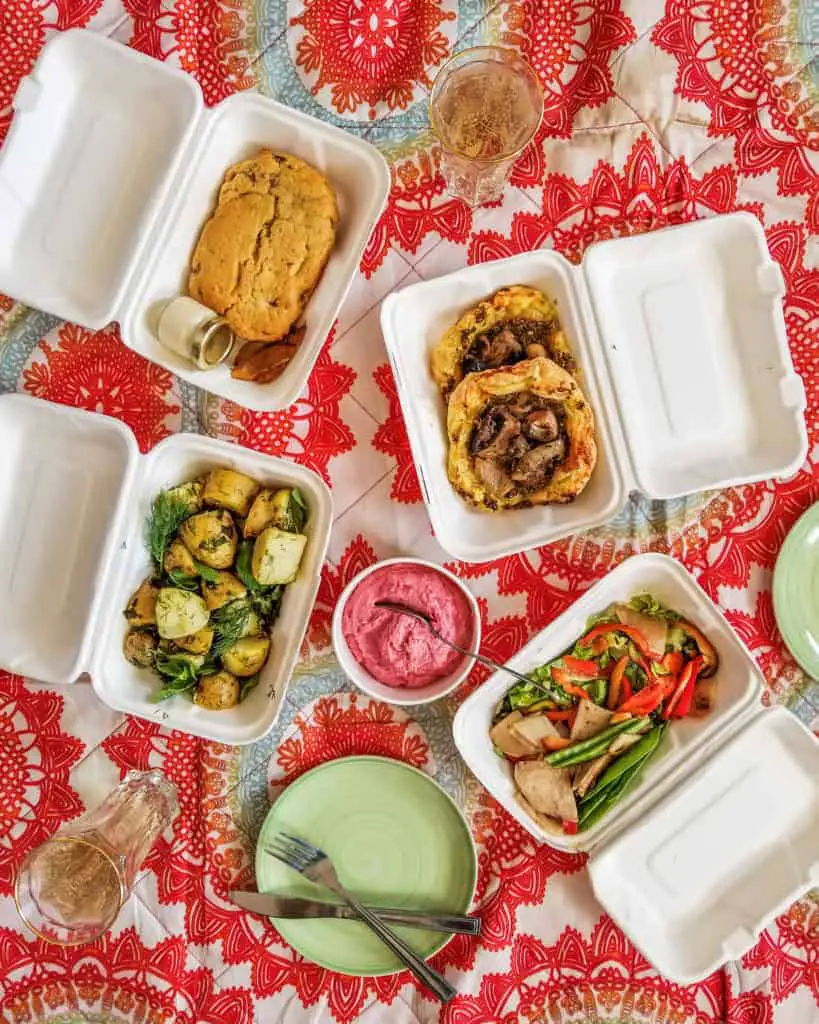 ---
---
Unity Diner
Honestly one of my favorite places in the whole of London… and that's probably just because of their sensational mac & cheeze. That's not a typo by the way. This whole restaurant is vegan and even more excitingly so, it is a non-profit diner! I've taken friends, family and of course Alysa here. I couldn't recommend Unity Diner as one of the best date ideas for London, more.

From Surf n' Turf hot dogs to Prawn Tempura, again all vegan, Unity Diner really has everything. Plus the prices are very affordable. Often you pay a hefty premium for vegan food but fortunately, that's not the case at Unity Diner. It's also great to know you'll be supporting a good cause.

Drink cost: Standard for London. About £5.00 per pint.
Activity cost: All the mains are between £10.00 and £13.00 but of course you'll want some sides at about £4.00 each.
Area Rating: Hoxton Square and Shoreditch. Everything you could want on your doorstep. Enough said.

---
---
TT Liquor
If you fancy living like a baller for an evening then TT Liquor is the place for you. This bar is in a prominent location with a cocktail menu to match. We visited TT Liquor after we were given some drink tokens after a Hendricks gin event (see our London stories on Instagram) and wow… This place is off the chain. It has a very speakeasy vibe with its intiment underground vaults and dim lighting. One of the best date night spots in London for a romantic night with private conversations.

They offer several bespoke drinks that will have you wanting more and more. They aren't cheap but it's certainly worth a visit at least once.

Drink cost: About £10.00 per drink
Activity cost: No cost to enter or reserve a table but most of your money will go on the drinks
Area Rating: Shoreditch!!! Everything is close by

Checkout Their site: https://ttliquor.co.uk
---
Honorable Mention to DUSK
Dusk is a mobile app that allows you to find a free drink and a further drink discount anywhere in London. You can only do this one per evening but it does refresh for the next day. Dusk is a great way to make a night out in London a bit more affordable. This app has allowed Alysa and I to have four cocktails between us for £10.00 on more than one occasion. Dusk is a must download for any budding London adventurer. Dusk can make anything a budget friendly date idea in London!

Check out their site: https://www.dusk.app
---
Find a Date Night Hotel
---
Read More: Travel Bloggers Recommend Their Favorite Travel Apps
---
Pin it for later!
And as always, you can find more sustainable travel content on Instagram @VoyagingHerbivore, Youtube, and TikTok and to get updates straight to your inbox, enter your email below in the footer, or to the right on the sidebar.

If you found this guide helpful and want to help us keep these resources free,
please consider making your next Amazon, Expedia, Hostel World, Etsy, and Booking.com purchase through our links (just click right on those words – you can do it right now and unless you clear your cookies before your next purchase, it will remember). It costs you no extra and gives us a small commission. Thank you!
---