If you're looking for a city break and want to experience Scotland's incredible wildlife, nature, and castles, then look no further than North Berwick.
Often underrated, North Berwick is only a quick commuter train ride from Edinburgh and has so much to offer. Read on for everything you need to know for a day trip from Edinburgh to North Berwick.
---

---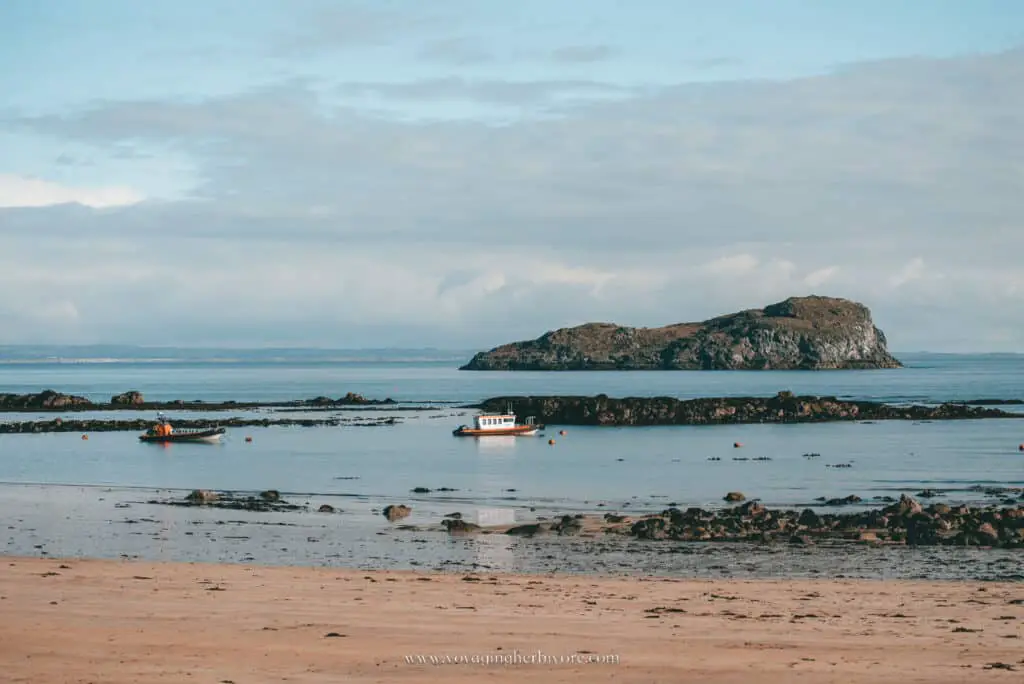 ---
Edinburgh to North Berwick – Travel Methods
Train
Train is by far the easiest, cheapest, and quickest way to get from Edinburgh to North Berwick. The train departs from Waverly Station in central Edinburgh and arrives in just 30 minutes (on the quickest train) at the North Berwick station. The route is a lovely one near the coast with a few stops along the way. This is a standard commuter route so the trains typically run several time a day.
Travel Time: 34 minutes (quickest train)
Cost: £7 open return with a railcard (at the time of writing)
Where to Book: Trainline is the best site to compare train ticket prices and times
Car
The other option for traveling from Edinburgh to North Berwick is by car. Enterprise Car share is a great option with cars around Edinburgh if you already have an account, or you could rent a car from a local company. I recommend checking prices for both as prices may vary based on your age.
Read More: Scotland Driving: What You Need To Know
---
---
---
Things to Do in North Berwick
Although North Berwick has a population of less than 7,000 it is chock full of activities.
---
West Bay Beach & North Berwick Golf Club
This gorgeous West Bay Beach is located alongside the North Berwick Golf Club. If you enjoy golfing, this course promises views across the sea like no other. Don't like golfing? Take a walk and/or make yourself a picnic and enjoy the beach. 
---
Tantallon Castle
Of course, a day trip from Edinburgh to North Berwick has a castle! Tantallon Castle is a Historic Environment Scotland site that sits impressively on the edge of a cliff. At the time of writing and visitation, it was closed for renovations however the grounds are still open and they offer a great view of Bass Rock and a lovely place for a picnic. You can find out more about the current status of Tantallon Castle here.
Important Info: Tantallon Castle is about 3.6 miles from the North Berwick train station and the bus runs very infrequently (twice per day when we were there!). It takes a little over an hour to walk and this is primarily along sidewalks but there is a short bit of road walking just before the castle.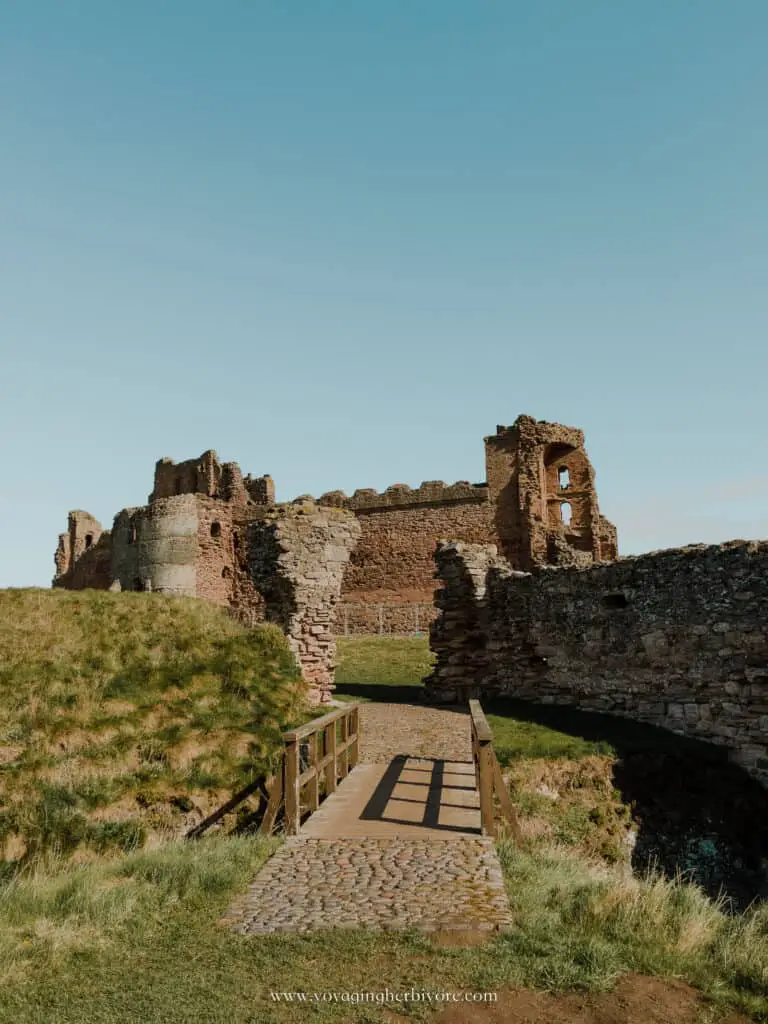 ---
Bass Rock
Perhaps one of North Berwick's most iconic views is that of Bass Rock. This steep volcanic rock is 107m at its highest point and is home to many gannets (a type of bird). Although you can visit Bass Rock on a boat tour from the Scottish Seabird Center, our guide on the Isle of May tour is recommended against it. The island is privately owned and thus landing fees make it quite a pricey tour, plus because of the nature of the island and dock, landing is not always possible so you might pay and then not actually get to visit. Instead, our guide recommended the other tours offered where you go mere meters away from Bass Rock and still get to experience its majesty and see the gannets up close.
You may recognize Bass Rock from the Apple TV show, Buccaneers. While the show is set in London and Cornwall, Bass Rock (and most of the show) was actually shot in Scotland. 
---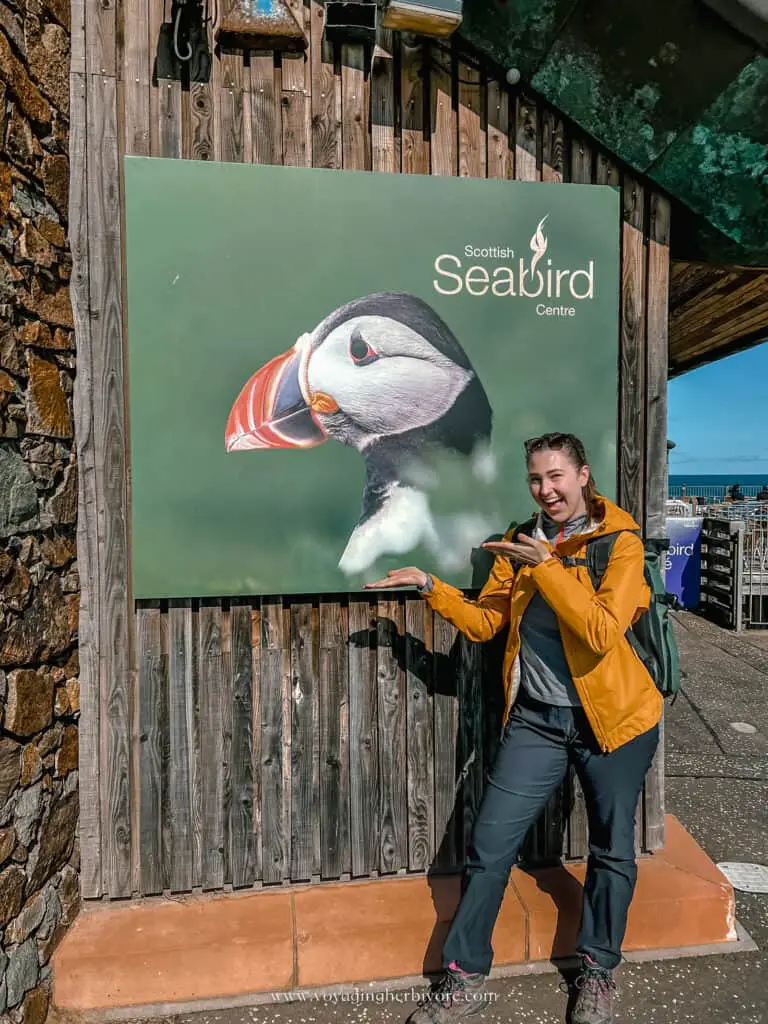 ---
Scottish Seabird Centre
For over 20 years, the Scottish Seabird Centre has been helping people learn about Scotland's marine wildlife and seabirds. The center focuses on engaging and interactive education, with the purpose of not only education but of the need for habitat preservation. It's great for kids and adults alike. 
---
If you're heading from Edinburgh to North Berwick, there's one activity that you definitely can't miss: a boat tour from the Scottish Seabird Centre to the Isle of May. You can read the full details of this tour in the post linked here, but it's safe to say that if you want to see some of Scotland's best wildlife, this is the most ethical way to do it. Plus, who doesn't love puffins!?
Read More: Isle of May Boat Trip: Read This BEFORE Seeing the Puffins
---
North Berwick Law – (North Berwick Hill)
Nope, this isn't a library, school, or court. North Berwick Law is a large hill in the center of North Berwick that stands 187m above sea level. The pointy North Berwick hill is actually a volcanic plug that also has a history as a naval lookout post – and for a good reason! Walk up to the top on a clear day for fantastic views over the coast and to Bass Rock.
---
Day Trip to North Berwick: Helpful Tips
North Berwick's station is very small. There is a small waiting room but it may be locked depending on the day and time. There are benches by the tracks but they are not covered. There's no bathroom so use the toilet on the train if you think you may need it!
Local buses are few and far between. If you want to go out to Tantallon Castle, don't rely on the bus. It's about a three-mile walk from North Berwick station to Tantallon Castle and for all but the last little bit this is along a wide sidewalk.
---

---
Edinburgh to North Berwick Daytrip Essentials
Read More: Day Hiking Essentials List – Everything You Need for a Day Hike
Below you'll find a list of a few essentials to take with you on your trip to North Berwick from Edinburgh. If you're taking a boat tour from the Scottish Seabird Centre, you'll be having a long day out and even in the colder months the sun is still quite harsh so make sure to bring sunglasses and wear sunscreen. 
There are a few different options for shopping listed below. You likely know Amazon but I strive to provide a few Amazon alternatives for more sustainable and independent shopping. Be sure to check out the links to EarthHero and ETHikel to browse eco options.e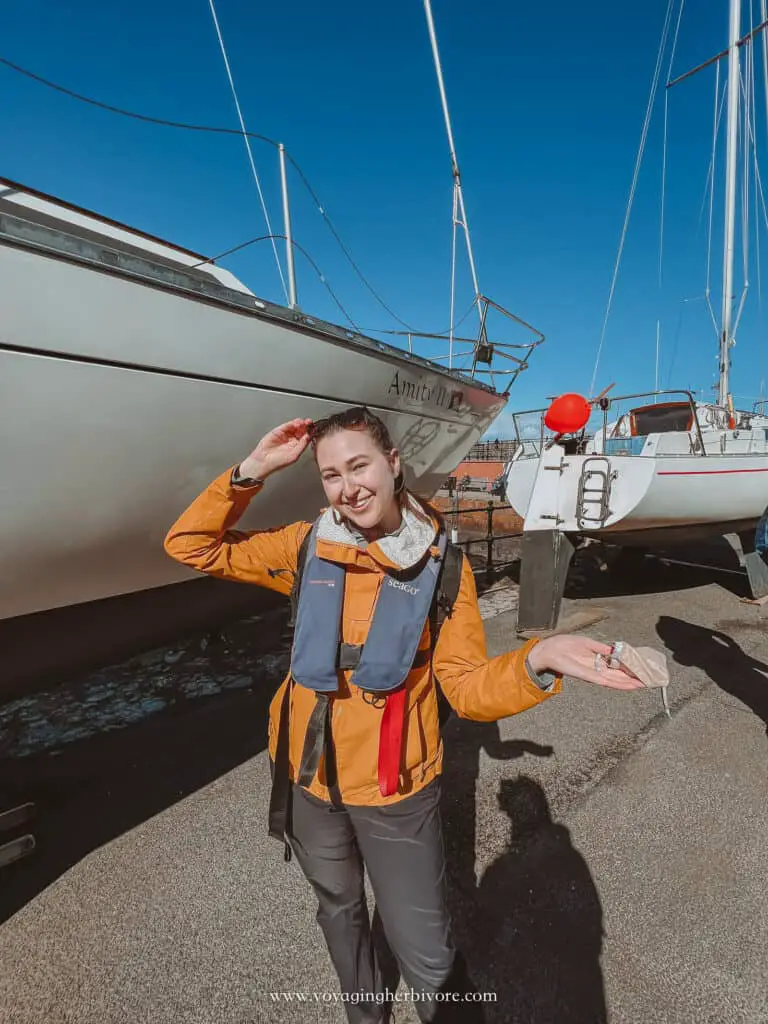 ---
What Camera Gear Do We Use?
If you want the full list of things we keep in our camera bag, check out the complete guide or browse our photography guides.
---
Latest Scotland Posts
---
Free Resources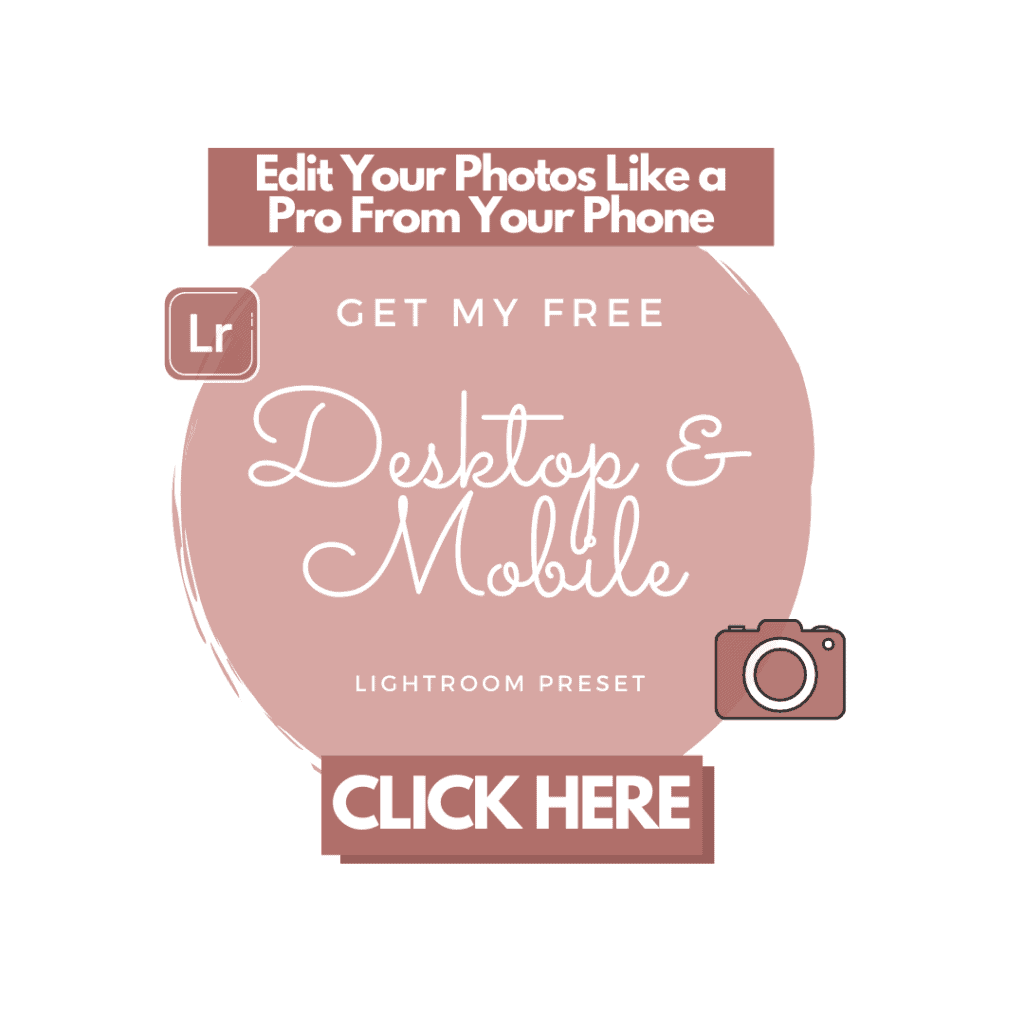 ---
And as always, you can find more sustainable travel content on Instagram @VoyagingHerbivore, Youtube, and TikTok and to get updates straight to your inbox, enter your email below.

If you found this guide helpful and want to help us keep these resources free,
please consider making your next Amazon, Expedia, Hostel World, Etsy, Trivago, and Booking.com purchase through our links (just click right on those words – you can do it right now and unless you clear your cookies before your next purchase, it will remember). It costs you no extra and gives us a small commission. Thank you!
---
Pin Edinburgh to North Berwick Guide