With climate change on the rise, more natural disasters than typical seasons, and animals dropping like flies, there is no better time than today to implement these easy green resolutions in your life!
By the end of this guide, you'll have seven easy and affordable (if not free or money-saving!) ways to be more sustainable. If you breathe the oxygen this world creates, then you darn well better care about protecting it. These aren't just New Year's resolutions! You can implement these changes ANY time!
Read More: 5 Ethical Shoe Brands from Sustainable Retailers
Keep reading to discover seven easy green resolutions to live more sustainably!
Looking for Something Else?
---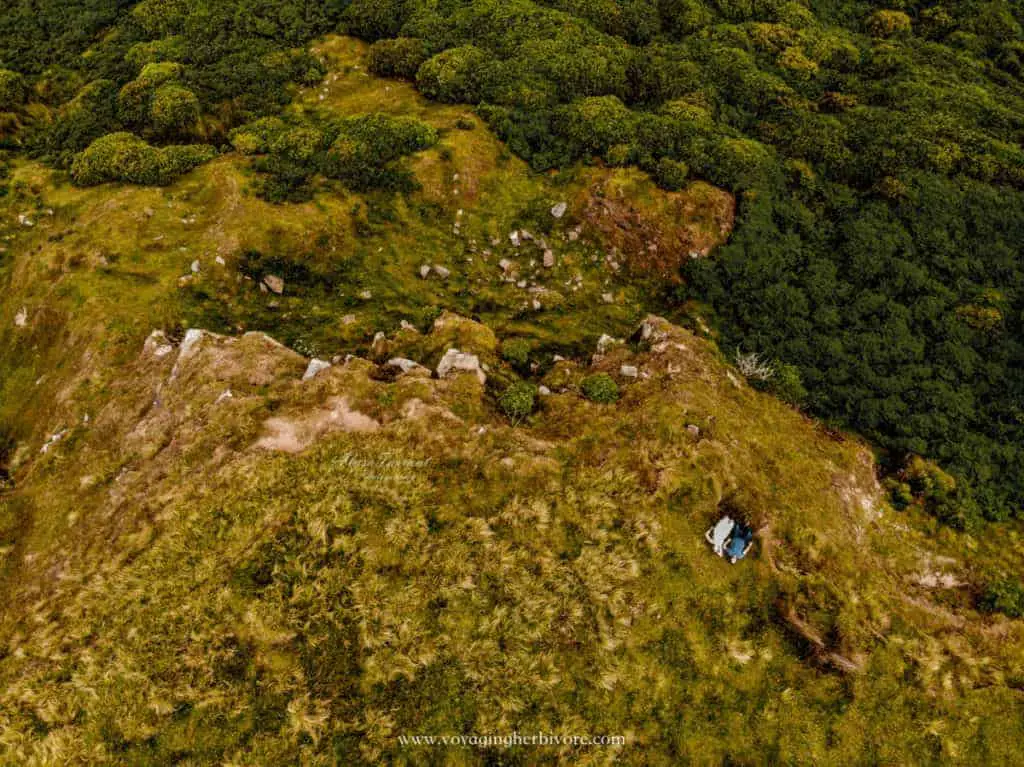 ---
This site is user-supported and that's why we use affiliate links. At no extra cost to you, we get a little bit of money when you purchase something through one of our links. Thank you for helping support ethical, sustainable, and plant-based travel! You can read more about our affiliate disclosure policy here.
---
---
1. Gift Experiences Not Things
There seem to be so many opportunities to gift "things". Whether it's Valentine's Day and flowers are in order, a birthday, or a religious holiday, we create so many opportunities to purchase physical things that we'll likely have forgotten about by the next year.
Instead, gift experiences to your friends and loved ones.
Tinggly is a site that lets you gift what are essentially experience gift cards. On the site, you can choose if you want to gift a getaway or an experience. You choose between different gift boxes like foodie experiences, location-specific experiences, or adrenaline junkie experiences, just to name a few. You purchase the gift, and Tinggly sends it to the recipient who then receives a little box explaining how it works and a code to choose from hundreds of experiences.
Not only is Tinggly an innovative idea, but they are also incredibly sustainably-minded which is, of course, essential for us to share a business here on Voyaging Herbivore. Straight from their box descriptions:
"All our gift boxes are produced from fully recycled materials and are printed using eco-friendly inks. Plus, for every gift experience – even a couple of laps in a high-performance sports car – Tinggly will offset CO2 carbon emissions by a whopping 200%. In addition, Tinggly will remove 11lbs (5kg) of plastic from the planet's rivers, lakes, and oceans. Find out more about our commitment to making a positive impact on the planet here on our sustainability page."
Action to Take: Start browsing and think about which box might work for your recipient. Give Stories, Not Stuff is a great and the most affordable option. Read our full review of Tinggly and learn more about how it works here.
---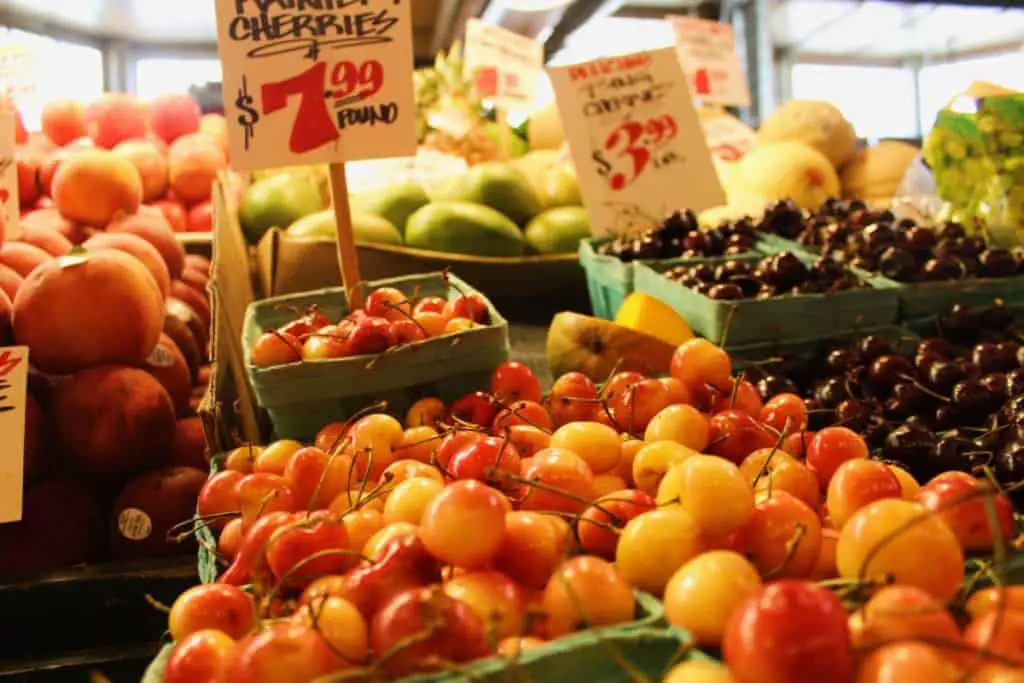 ---
2. Make Conscious Food Choices
Farmers' markets are all the rage but not only are they a fun weekend morning activity but purchasing locally grown and organically farmed produce is much better for the environment. By purchasing food that was brought in from only a few miles away as opposed to being flown or taken on a long truck journey, you reduce your carbon footprint. Or should we say foodprint!
Organic food creates far less runoff that pollutes water sources with pesticides. Additionally, it's better long term for the soil and nutrients. Read more about it from the UN.
Reduce your meat consumption!
Any way you look at it, animal agriculture (both meat and byproducts like cheese and eggs) are terrible for the environment. And let me dispel myths about soy. It won't cause cancer, soy doesn't affect men and soy is actually beneficial for menopausal women and those with osteoporosis. If the argument against soy is its environmental harm, keep in mind that most of the soy farmed in the world goes towards animal agriculture and creating vegetable oil. You're best off eating homegrown raw veggies and fruits if you want to completely avoid soy.
In an average American diet, beef consumption creates 1,984 pounds of CO2e annually. Replacing beef with plants would reduce that figure 96 percent, bringing it down to just 73 pounds of CO2e.

Climate Nexus
Action to Take: Commit to Veganuary and see how you feel. I recommend watching Game Changers and What the Health to learn more about the health benefits of a plant-based diet. At the very least, commit to Meatless Monday for the year.
---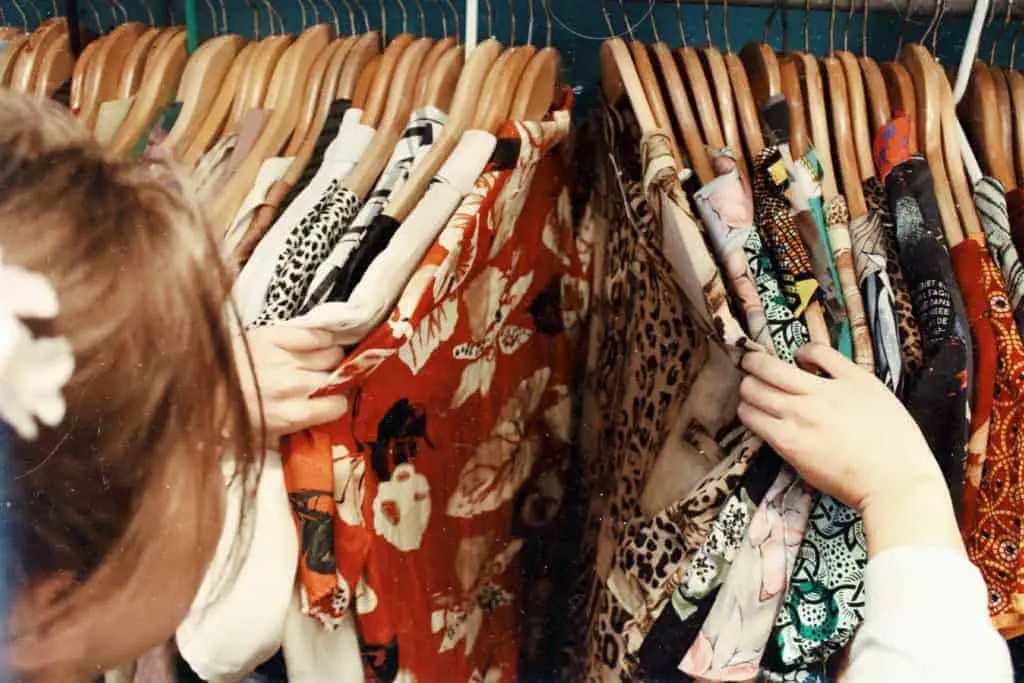 ---
3. Make Sustainable Fashion Choices
Fast fashion has long been in style. Completely ethically and sustainably made fashion can be more expensive, so we recommend starting with a few staple items. If you find yourself replacing certain t-shirts, jeans, shoes, or dresses for a strikingly similar pair when the original wears out, it's worth spending a little more money on a piece that is sustainably made and better quality.
A fantastic green resolution to be more sustainable is to check out some of these sustainable brands and think about starting to shop for your basics from sustainable brands:
Vessi Shoes – Vegan and sustainably made shoes that also happen to double as rain shoes (Completely waterproof!) I have the white shoe which is super cute and comfy.
Rothy's Shoes – Made from old plastic bottles, these shoes are adorable and durable. The merino wool options are not vegan but all others are.
Baiia Swimwear – An Australian swim brand that focuses on sustainability at all costs. Their swimwear is very nicely made and will last you years while making you feel pretty darn sexy at the same time. I have the Monaco suit which you'll see photos of when we head to Indonesia in a few months. Keep in mind these are Australian sizes.
Levi's Jeans – Levi's has long been "the" jean but they're also working hard to promote sustainable practices. It's a great place to start your guide to learning how to be more sustainable because you're sure to find an option for all types of jean lovers.
Thrift: My favorite of all of these green resolutions is to go thrift shopping! Check out your local Goodwill (amazing options after the local prom is over) or charity shops to see what options they have. Be sure to check at least once a month as items will go in and out quickly. Thrifting is an amazing way to reuse, which, as we know from above, is even better than recycling!
Action to Take: Do your research before purchasing and ask yourself if you'll still be wearing it in a year's time.
---
4. Offset Set Your Carbon Emissions
"The United Nations aviation body forecasts that airplane emissions of carbon dioxide, a major greenhouse gas, will reach just over 900 million metric tons in 2018, and then triple by 2050″ according to the NY Times. Of course, transportation is not the only contributor to climate change, but it is one that we can easily take control of.
Instead of flying, take a train when it's an option. Trains are often cheaper, so your bank account will also thank you. Take the bus instead of driving. Buses may not be as fast (unless you're in London) but they are much better for the environment and they're a great chance to check up on your podcasts.
Have to take a plane? Offset your emissions instead. You can read all about it on our Traveling by Plane or Rail article.
Action to Take: Offset your emissions! We keep a spreadsheet to make sure we offset all of our flights. Download it below and keep track as one of your green resolutions.
---
---
5. Say No to Single-Use Plastic
This one is all over the internet but for good reason! Single-use plastic is incredibly bad for the environment and is not a renewable resource. The amount of environmental damage that is done is simply not worth the momentary pleasure. "Americans represent 5% of the world's population, but generate 30% of the world's garbage."
One incredibly innovative brand that we're loving is
Action to Take: Swap a single-use product for a reusable one. Whether that's razors, coffee cups, tampons, or water bottles, make a promise to yourself to start using these products instead of your single-use ones.
---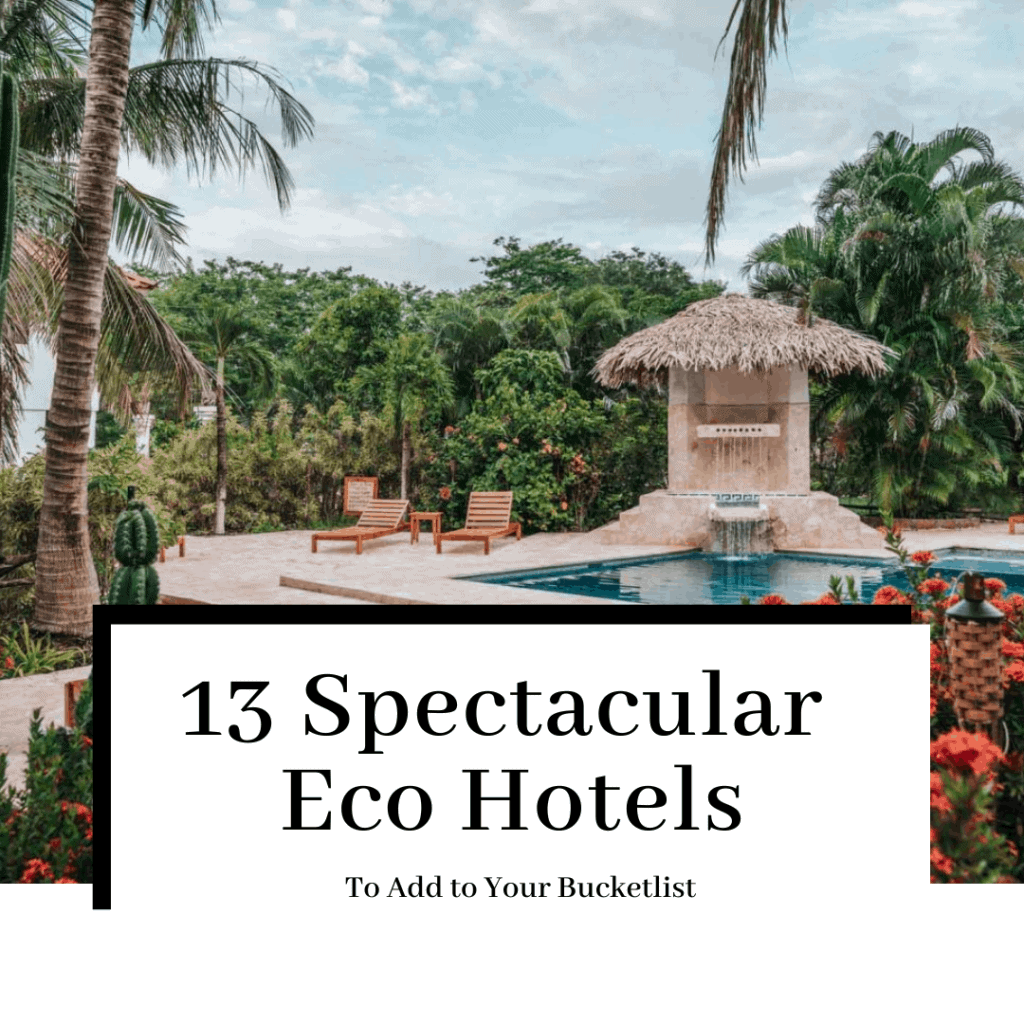 ---
6. Reduce, Reuse, Recycle – Focus on the Order
The three "R"s are in the order they are for a reason. Even if you're adamant about recycling your plastic, because of the recycling streams and contamination, not all plastic you put into the bin gets recycled. Often, if anything that couldn't be recycled got put into the bin, the whole thing went to the landfill because it was too much effort to sort it. Not to mention that recycling generally needs to be cleaned and people often don't actually know what can be recycled (greasy pizza boxes are generally a no-no). "Of the plastic waste produced between 1950 and 2015, only 9 percent was recycled."
Instead, reduce your plastic consumption completely, and when you can't – reuse! This is one of the best ways to be more sustainable. Although I now take a collapsible reusable cup when I travel, before I had it, I would always save my water cup on airplanes and reuse it multiple times.
When you recycle, make sure that it can actually be recycled. Paper coffee cups are the biggest thing I see in recycling bins, but folks, they can't be recycled! Best just to bring your own cup.
Action to Take: Invest in some materials to avoid plastic. Check out our 10 Cheap Ways to Reduce Plastic Usage.
---
---
7. Make Digital Investements
Instead of purchasing physical products that are plastic or single-use, make a green resolution to invest in digital products instead if you're absolutely dying to treat yourself. Not to mention, it will help you live a bit less of a cluttered life (at least outside of your computer).
It's worth noting that cloud storage "products" are still stored on a server somewhere, so everything in moderation!
One of the best sites for software deals is App Sumo. If you do any work on your computer, you're almost guaranteed to find something great!
And last but not least, my favorite digital product is of course, Lightroom Presets! Just a few clicks in Lightroom mobile (free app) or the Lightroom desktop (paid) you can take your photos from meh to WOW.
New to Lightroom or photo editing? No worries! Our detailed guide that comes with every preset pack will help you install and use with maximum success. Head to our Instagram to see more before and after shots and start shopping below!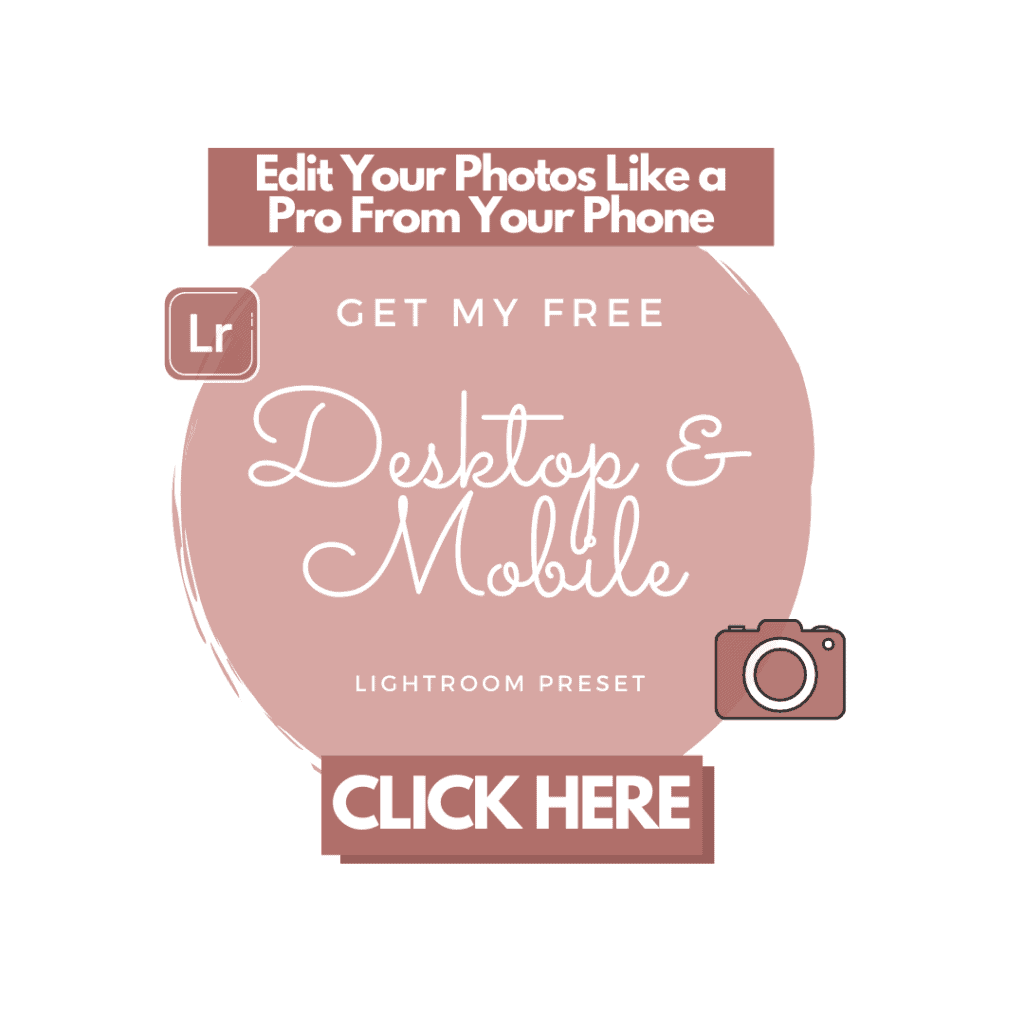 ---
Start Your Green Resolutions Today!
Now that you've got seven easy green resolutions to kick start your sustainability initatives, keep learning!
One of the best things that you can do is to keep educating yourself. Check out the posts below and be sure to sign up for the email list to get the latest in greatest in sustainable travel and living news!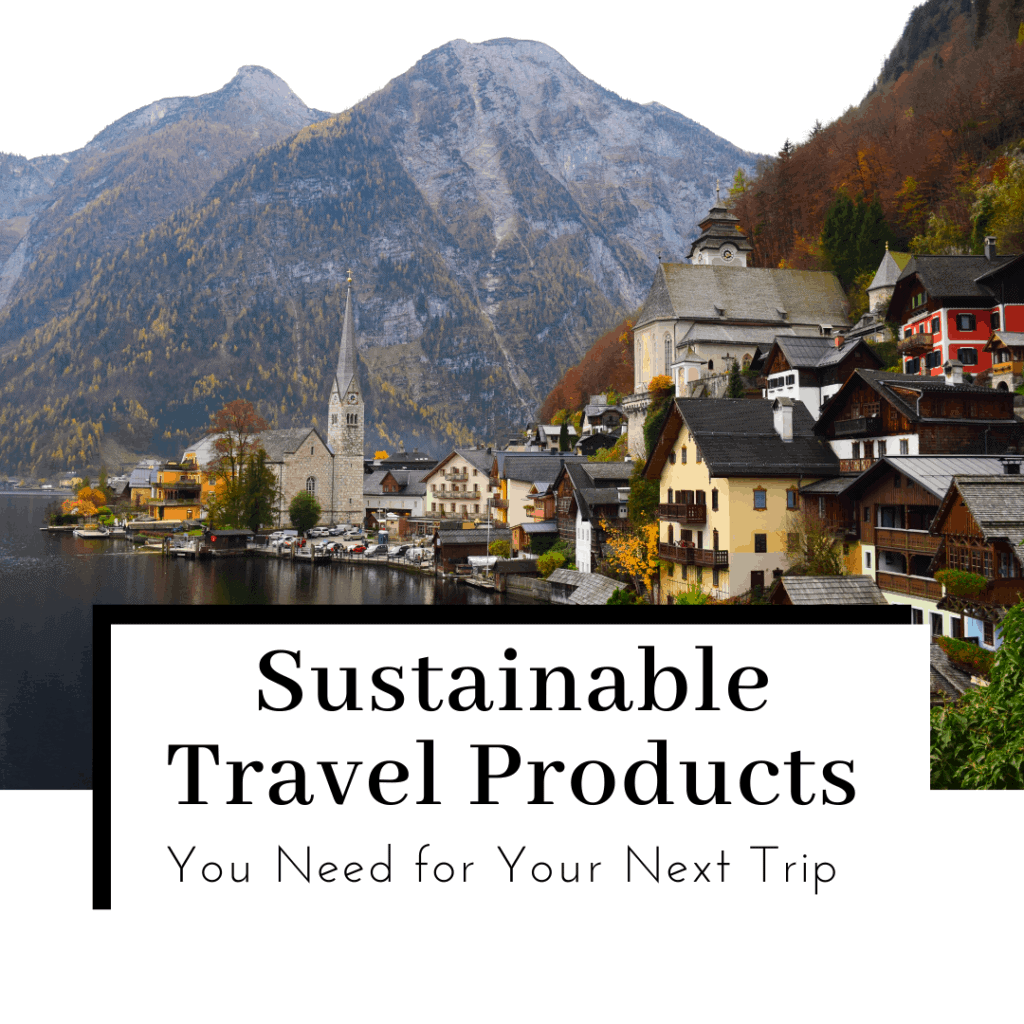 ---
Pin 7 Easy Green Resolutions to Be More Sustainable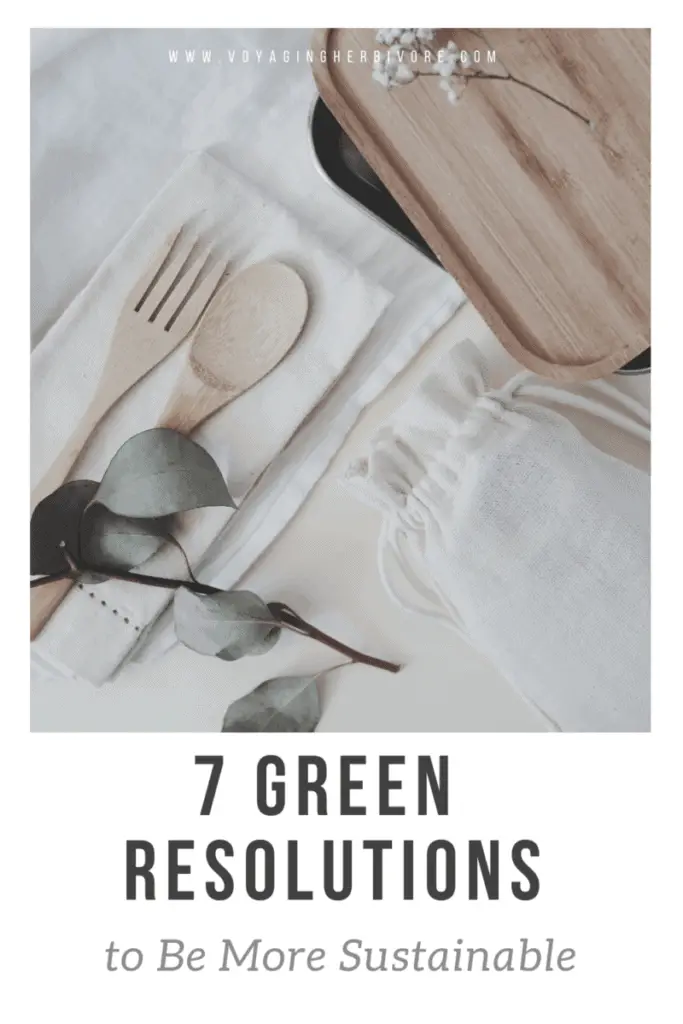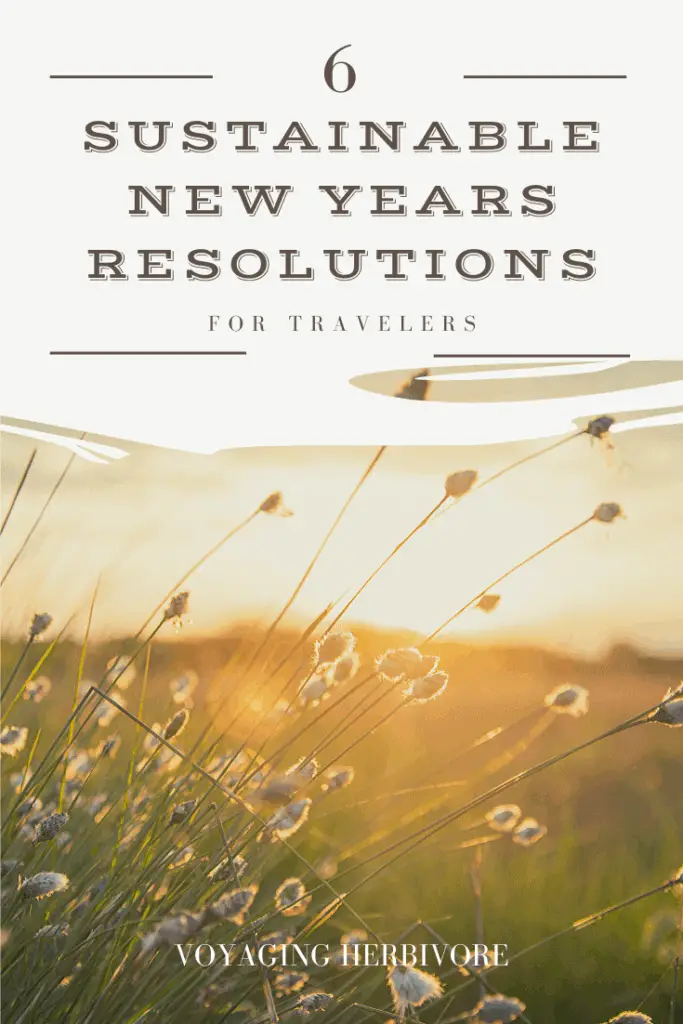 ---
And as always, you can find more sustainable travel content on Instagram @VoyagingHerbivore, Youtube, and TikTok and to get updates straight to your inbox, enter your email below in the footer, or to the right on the sidebar.

If you found this guide helpful and want to help us keep these resources free,
please consider making your next Amazon, Expedia, Hostel World, Etsy, and Booking.com purchase through our links (just click right on those words – you can do it right now and unless you clear your cookies before your next purchase, it will remember). It costs you no extra and gives us a small commission. Thank you!