It may come as no surprise to you that in answer to the question "Travel by flight or rail, which is more sustainable?", rail travel produces far less CO2 per passenger then a flight to the same location would. But unfortunately we can just take trains everywhere. In this post, we wanted to provide information for traveling sustainably by flight or rail.
---
London to Paris Case Study
While there are other environmental aspects of travel to consider (such as plastic usage and what class you fly), we are going to focus on CO2 produced in kilograms per passenger. See the estimates below:

London to Paris via train – Estimated between 5 and 11 KG one way
London to Paris via plane – Estimated between 110 and 130 KG one way

Now to be fair there is quite a lot of disparity across the internet about the exact amount of CO2 produced by either method of transport. That being said it would seem to be safe so assume a halfway point between all these figures as an average. In any case, as you can see, traveling by train is the way to go to lower your carbon footprint.

The downside to this is that it's not always cheaper and most often takes longer depending on your destination. For instance, Greta Thunberg (the teenage superstar climate activist) recently spent over two days traveling across Europe via train in order to avoid flights. She could have reached her destination much more quickly but a greater effort needs to put in to make a difference. If you want to learn more about this recent movement then please google "Flight Shaming".
---
---
What More Can I Do?
Veganism is a hugely successful way of lowering your carbon footrpint, but if you're looking for more flight specific information, consider offsetting your flight. Offsetting means that you pay a group to (usually) plant trees that offset the amount of CO2 produced from your flight.
Different sites have different recommended amounts:

The Carboon Footprint – Between £6.00 to £12.00 per tonne offset

Carbon Fund – About $10.00 per metric tonne offset

Or take this quiz and find out how much carbon you are creating!

---
---
Thanks for stopping by the read this guide, "Travel by Flight or Rail – Which is More Sustainable". If you're interested in hearing more from us about sustainability and what you can do to help then stay informed by subscribing to our newsletter below.
---
Sources
Read more about sustainable travel here and at
---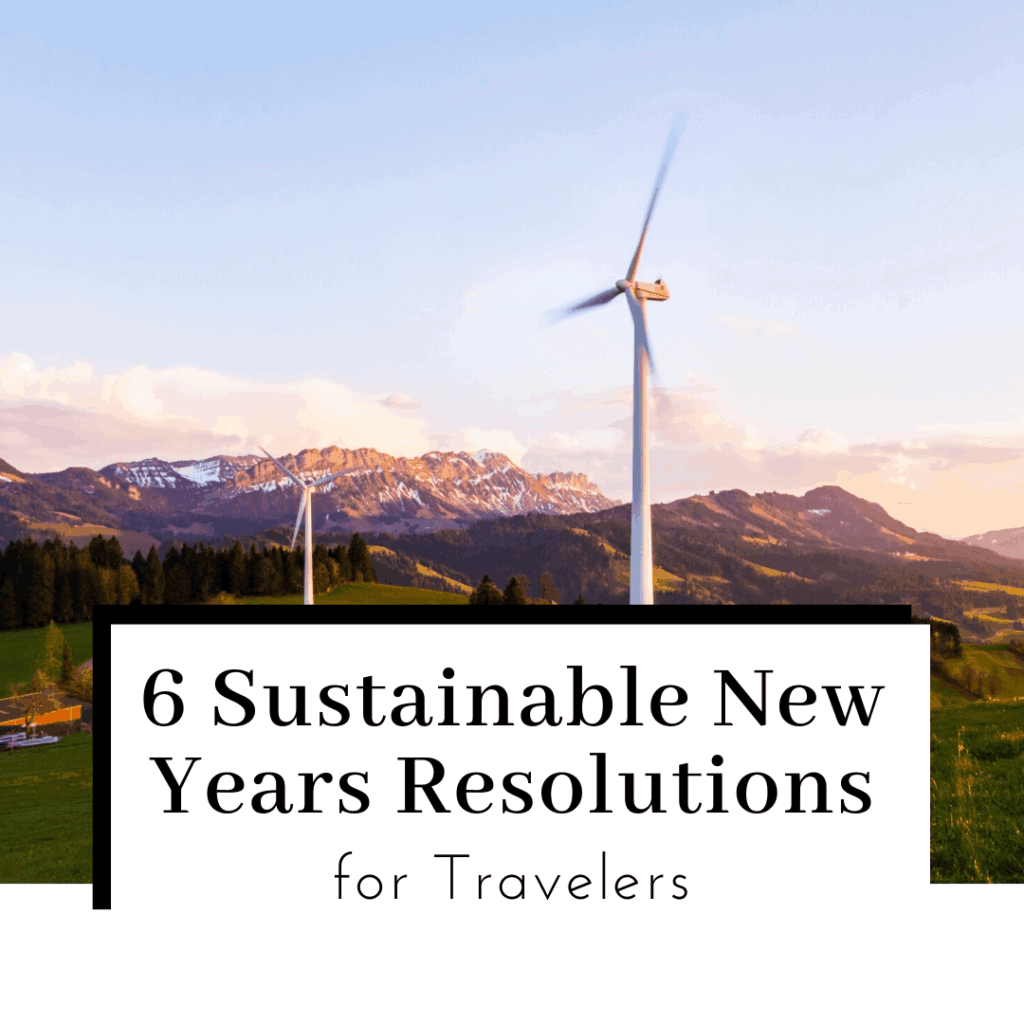 ---
Learn More About Sustainable Travel
---
And as always, you can find more sustainable travel content on Instagram @VoyagingHerbivore, Youtube, and TikTok and to get updates straight to your inbox, enter your email below in the footer, or to the right on the sidebar.

If you found this guide helpful and want to help us keep these resources free,
please consider making your next Amazon, Expedia, Hostel World, Etsy, and Booking.com purchase through our links (just click right on those words – you can do it right now and unless you clear your cookies before your next purchase, it will remember). It costs you no extra and gives us a small commission. Thank you!
---
---
Slider image Photo by Jack Anstey on Unsplash (Displayed in Slider)