If you are looking for an authentic Scottish holiday, Isle of Mull cottages might be exactly what you are looking for. Right after Skye, the second-largest Inner Hebridean island is the Isle of Mull. Strange rock formations, caves full of legends, and lovely sandy beaches border its shoreline. 
When you explore the inland, you will find many amazing hiking trails, stunning mountain views, waterfalls, and picturesque lochs. The island is home to abundant wildlife, and if the weather permits going on a boat ride in the summer is a must.
Read More: 8 Things to Do on the Isle of Mull
Not only for nature lovers but also for history buffs, the Isle of Mull is a unique place where they can get immersed in stories from the past. You can visit Iona Abbey and other castles while exploring the island.
However, a real gem of the island is its capital, Tobermory, a busy small harbour dotted with buildings and storefronts painted in vibrant hues. It's the ideal location for a stroll where you can stop at cafes and specialty shops along the way.
---
---
Why is staying in cottages the best idea for a Scottish holiday?
When you visit Scotland, especially its fantastic islands, you should experience its beautiful nature first hand. Staying in self-catering holiday cottages will bring you close to nature and landscapes, where you can truly relax and unwind. Spectacular views right at your doorstep, along with the sound of wind, sea, and wildlife, will let you experience true Scottish living.
---
How much time should I stay at Isle of Mull Cottages?
Booking a cottage is an affordable way of finding the best accommodation on the Isle of Mull for a short or long vacation. The length of your holiday really depends on your time off and will to explore the island, but at least three nights is optimum if you want to see beautiful sights and go on a mountain hike. However, it is much better if you can spend 5 to 7 days on the island, and have an amazing holiday with your loved ones, without rushing to the landmarks.
---
---
What kinds of cottages are available on the Isle of Mull?
The majority of cottages available are in the countryside, close to beautiful views and nature. You can find different size cottages, and depending on how big your group is, there are some smaller and some bigger options. The biggest advantage of holiday cottages is that you can prepare your own meals and feel at home when you stay in them.
Here are some amazing options for you to check:
---
1. Arle Farmhouse
Location: Aros, Near Tobermory, Isle of Mull, Tobermory, PA72 6JS, United Kingdom
Pets Allowed: No
Sleeps # 5
Arle Farmhouse has some of the best views of the Sound of Mull which is located in the quiet community of Arle on the Isle of Mull, just 13km from Tobermory. The home was fully renovated in 2019, giving it a new and fresh look to the house that has existed for more than 175 years already. 
The vacation cottage has three bedrooms, including one modest single bedroom above and two twin bedrooms downstairs. It is a great place to go to with the whole family or with a couple of friends. Kids will not get bored as there is free WiFi on the premises.
There is a modern kitchen that includes a spacious dining area, a dishwasher, a washing machine, a bathroom, and a lounge downstairs. Visitors can enjoy the views of the mountains, sea, and wildlife while lounging on a bench in the private garden.
---
2. Kirk Cottage
Location: Kirk Cottage Albert Street, Tobermory, PA75 6PJ, United Kingdom
Pets Allowed: No
Sleeps # 6
Kirk Cottage is located. In the centre of Tobermory, close to all the amenities like pubs, shops, and attractions. It provides free WiFi throughout the house and calming views of the garden. You will also have cable programs and a flat-screen TV in your bedroom, fresh linens and towels, and a continental breakfast available.
The property has three double rooms, which can be rented separately or you can rent the entire house altogether. If you are travelling as a couple you can rent just one room and still enjoy the tranquillity of the countryside even in the centre of a town.
---
3. Arle Lodge
Location: Aros, Near Tobermory, Isle of Mull, Tobermory, PA726JS, United Kingdom
Pets Allowed: No
Sleeps # 5
This modest family-run establishment is located on Scotland's West Coast on the breathtaking Isle of Mull. Twin and family rooms with views are available. While some apartments have private bathrooms, others have access to communal restrooms. Each room has linens, towels, and a hairdryer available.
When you stay here you have a garden available, with benches for picnics and an open fire grill, although it is a place with several cottages it is still private and enjoyable. The lodge is located 8 kilometres from Tobermory and you have access to natural areas for hiking, bicycling or different wildlife-watching activities, while still being quite close to the city.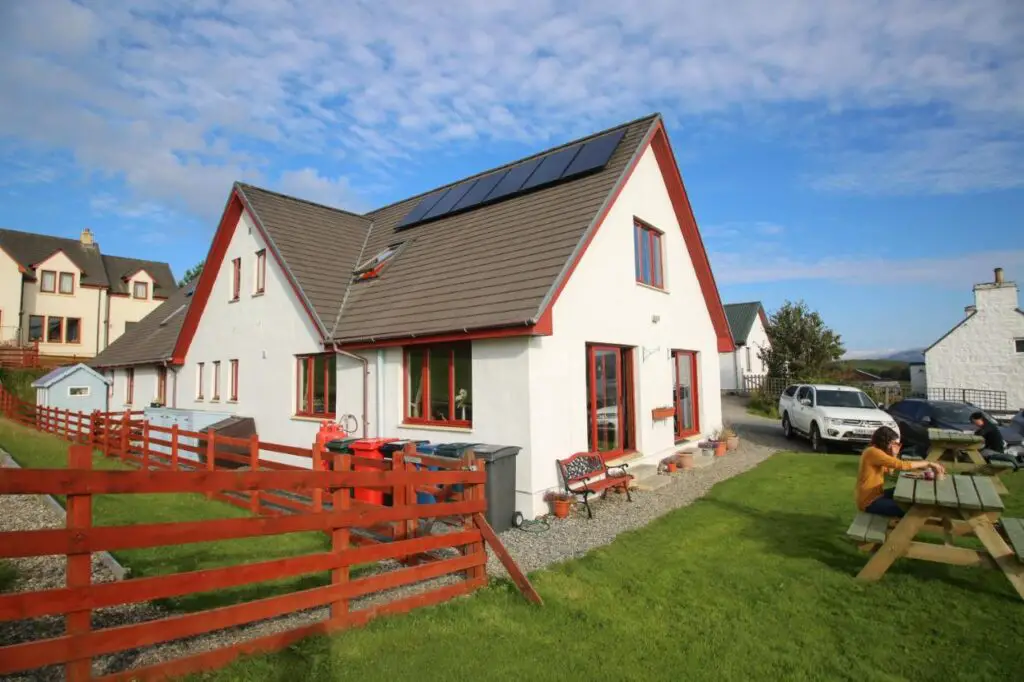 ---
4. Viking Cottage
Location: Viking Self Catering, Samalaman Road, Glenuig, Lochailort PH38 4NG, United Kingdom
Pets Allowed: Yes
Sleeps # 7
Up to seven guests can sleep in the four bedrooms of this wonderful cottage, which is located in the quaint coastal community of Glenuig. Viking Cottage, some of the best-rated Isle of Mull cottages, offers stunning views over the Sound of Arisaig. It is a tranquil hideaway nestled in lovely surroundings and is close to the bar, the shop, the church, and the village hall, all of which are a short walk away. 
This cosy accommodation includes a dining and sitting area with a kitchen and a wood-burning stove. This four-bedroom cottage is a beautiful base for exploring nature by walking, seeing wildlife, birdwatching, cycling, and enjoying other activities in the area.
---
5. Rose Cottage
Location: Ardtornish Estate, Oban, Scotland, PA80 5UZ, United Kingdom
Pets Allowed: Yes, but dogs only, and it is GBP 25 per pet per stay
Sleeps # 4
Rose cottage offers a fantastic view over the Kinlochaline Castle and Castle Pool. This fantastic well-rated cottage is located close to the River Aline. This cabin is spacious enough for six guests while also being cosy enough for two.
A sitting area with a multi-fuel stove and two plush couches are located on the ground floor. There is a dishwasher, fridge with freezer, electric oven, and four-burner stove in the kitchen which is connected to the dining area. Eight people can eat at the table comfortably. 
You will get a supply of logs when you arrive at the cottage, but if you need more, it is available for purchase at the information desk. Every room has a flat-screen TV and a DVD player, while WiFi is available throughout the house. There is an upstairs bathroom with a full-size bath, as well as a wet room on the ground floor heated by underfloor heating.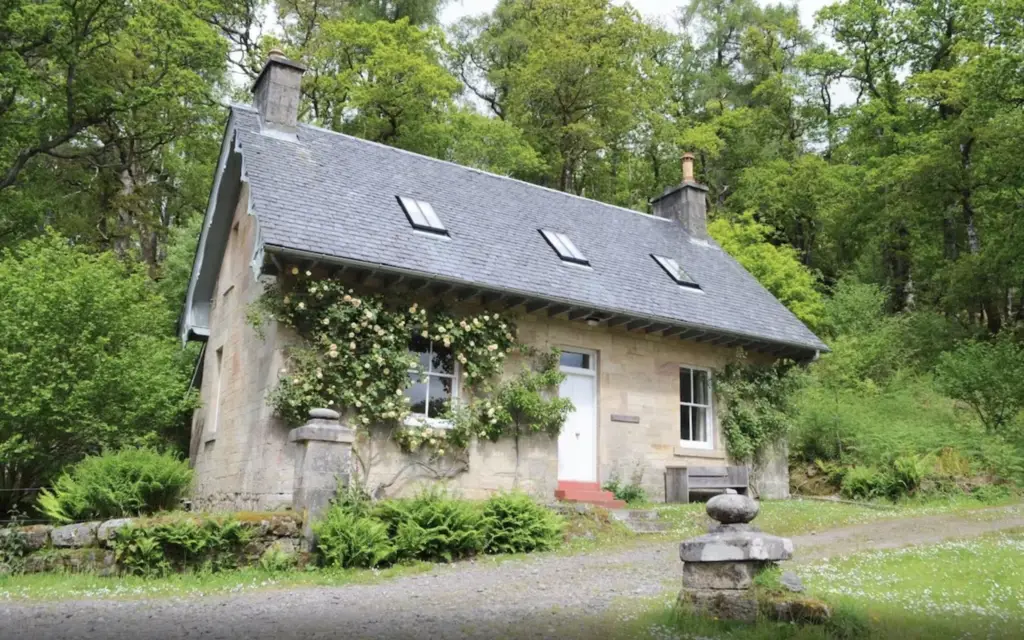 ---
6. Craigendarroch 2
Location: Ardtornish Estate, Morvern Argyll, Oban, Scotland, PA80 5UZ, United Kingdom
Pets Allowed: Yes, but dogs only, and it is GBP 25 per pet per stay
Sleeps # 4
When you stay in this stone-built cottage you get to enjoy a peaceful location next to the serenely flowing River Aline. Spend some time exploring this magnificent area, including the estate gardens, castles, freshwater lochs, and wildlife-rich forests. It is a lovely getaway for family vacations in one of Scotland's most beautiful districts, the West Highlands.
The sitting and dining room areas are spacious and include a multi-fuel stove that can be found on the ground floor, along with a porch. The kitchen is fully furnished with a microwave, electric stove, fridge, freezer, and oven. The bathroom has a full-size bath.
There are three bedrooms upstairs to accommodate four people, one of which is a double room with a built-in closet. The other two bedrooms each have a single bed. Both come with a chest of drawers and a hanger.
A DVD player, a flat-screen TV, and a docking station are available in the living area. Both WiFi and an initial supply of logs are included. At the information desk in the estate courtyard, you can purchase more logs for cosy nights indoors.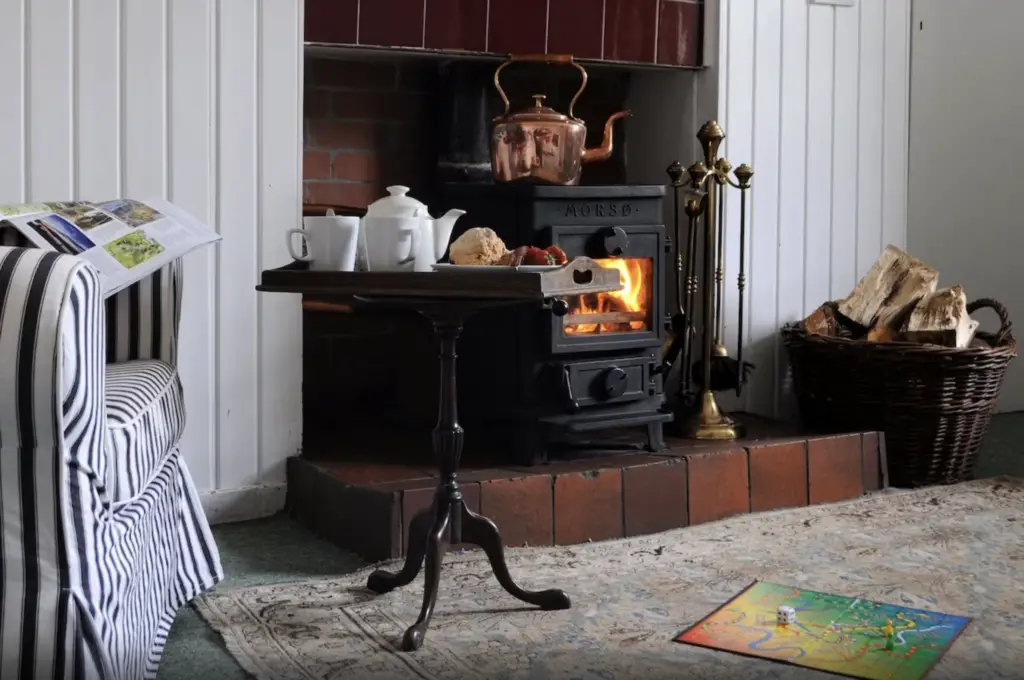 ---
7. Steading Holidays, Ceol Na Mara
Location: Branault, Acharacle, Scotland, PH36 4LG, United Kingdom
Pets Allowed: Yes, and it is GBP 20 per pet per stay
Sleeps # 6
Enjoy a relaxing stay in this charming pet-friendly cottage with three rooms, each of which has a fireplace and a flat-screen TV. The bedrooms have patios or balconies. Ovens and stovetops are provided in kitchens. Satellite programming and DVD players are available as well.
This is one of the best Isle of Mull cottages to stay with a group of friends if you want to book a place with several rooms, separate dining and sitting areas, spacious outdoor seating and a lot of opportunities for natural exploration at Sgurr and Lochaber Geopark. It is a 3-star lodge with notable cultural attractions nearby, including Mull Theatre and Mull Museum.
---
Things to Do in Mull
---
More Scotland Posts
---
What Camera Gear Do We Use?
If you want the full list of things we keep in our camera bag, check out the complete guide or browse our photography guides.
---
Free Resources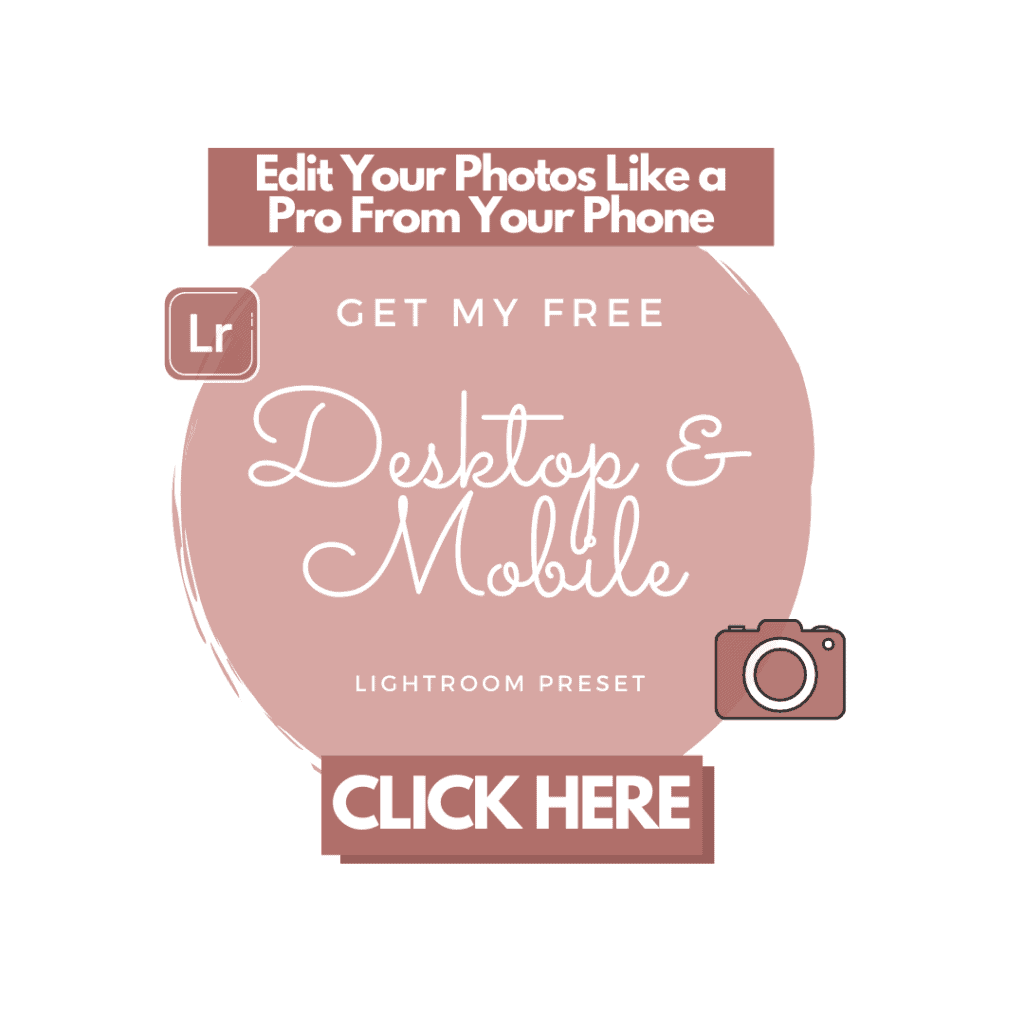 ---
And as always, you can find more sustainable travel content on Instagram @VoyagingHerbivore, Youtube, and TikTok and to get updates straight to your inbox, enter your email below.

If you found this guide helpful and want to help us keep these resources free,
please consider making your next Amazon, Expedia, Hostel World, Etsy, Trivago, and Booking.com purchase through our links (just click right on those words – you can do it right now and unless you clear your cookies before your next purchase, it will remember). It costs you no extra and gives us a small commission. Thank you!
---
PIN Isle of Mull Cottages