Are you an influencer or marketer looking for a solution that helps leverage and understand the performance of your campaigns, without needing to spend hours digging through metrics scattered across various platforms?
If so, the answer may lie within influencer software: the latest tech designed to elevate influencer marketing by harnessing an easier-than-ever way of data and influencer reporting.
Let's find out more….
---
---
This post is sponsored by InfluenceKit. We only work with brands that we truly believe in and whose values align with ours so although this post is sponsored, all opinions expressed are our own. Sponsored posts help keep this website free and alive, so thank you for your support!
This site is user-supported and that's why we use affiliate links. At no extra cost to you, we get a little bit of money when you purchase something through one of our links. Thank you for helping support ethical, sustainable, and plant-based travel! You can read more about our affiliate disclosure policy here.
---
What is InfluenceKit?
InfluenceKit is a software tool that allows marketers, brands, and, of course, social media influencers/creators to monitor in real-time engagement and performance data from their influencer marketing campaigns.
It also allows the user to create simple, easy-to-understand reports on a campaign performance at any given time (which can be particularly beneficial to those utilising the software for clients or third parties), either via email or any paid-plan software you currently use, as well as being able to track whether your campaign's performance is achieving a profitable return-on-investment (ROI) or not.
And the best part? 
It's free to use for influencers – at least at the beginning of your influencer ad campaign journey, while you find your feet with this area of marketing. 
Marketing agencies, etc., do have to sign up for a paid package, however (more on this later).
---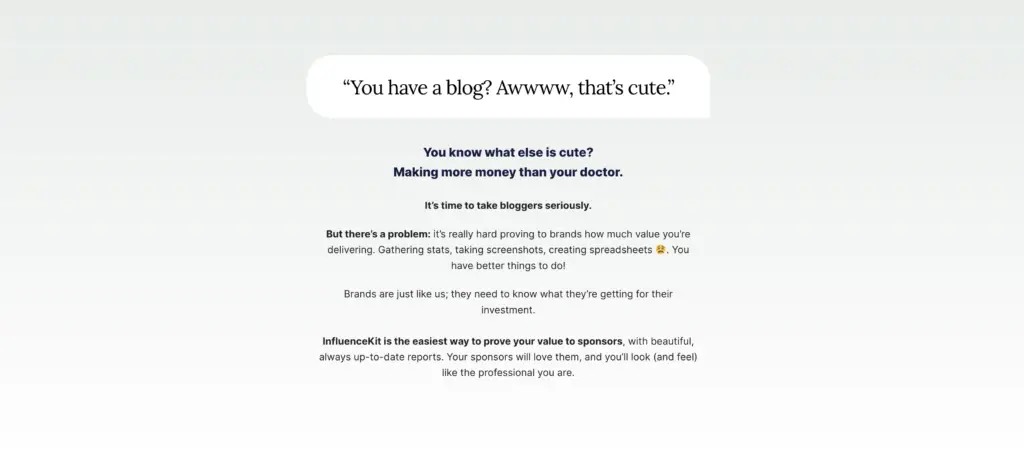 ---
Influencer Campaign Reports for Influencers
As we mentioned earlier, a key part of InfluenceKit's appeal is the ability to create campaign reports quickly, effortless, and without having to slog away pulling data (which is time-consuming and tedious AF!).
Reporting your campaign data has never been easier, as InfluenceKit allows you to do so quite literally at the click of a button – and the data reports are completely live, which means once you've shared the report with your client, they can view it at any time to see campaign engagement results in real-time.
Sharing these reports is super easy and fast too. You have three options:
Email
Url/Share link option
Export (via a paid plan)
Also, the other great thing about InfluenceKit is that you can use it and share reports with clients/third-parties who don't use the software. You don't need to have an InfluenceKit account to be able to read reports.
---
How to Make a Report on InfluenceKit
To send your first report, here's what to do:
Log in to your InfluenceKit account and locate the "Add Report" button (top-right).
Click on it, which will take you to the report creation.
Give your report a name (try to make it easily identifiable as what project you're reporting).
Input the sponsor/brand's name and click "Update".
Next you will need to input the Deliverables URL info. This could be blog posts, Instagram reels, etc. – any social media URLs all connected to the campaign you wish to create a report on, and then click "Add".
You will then need to give each URL a name in the name box below. These could be things like "Wordpress blog" "Instagram reel", etc.
Now click "View Report".
Once you've done this, you can customise each report by adding notes on the campaign, uploading the brand's logo, etc.
And that's it! It's that quick and simple!
---
Influencekit Review Video Walkthrough
---
Why Influencers Need Reporting Software
In short, reporting software's main benefit is to display your campaigns' performance to your sponsors quickly and easily, and again – because the data is live, there are no update gaps in engagement; for example, if your sponsors weren't able to read the report for a day or so.
This means the sponsor can monitor engagement of all campaign platforms in one place without having to rely on tedious and slow data-pulling, or meticulously trawling each ad on each platform (because who has time for that, right?!).
Also, the reports are so clear and easy to understand, unlike old-school methods, like Excel spreadsheets, etc.
And not only does it keep your clients/sponsors happy and up-to-date with campaign engagement, it allows you to see how your hard work is performing, which can provide invaluable insights into what worked well, and what may need tweaking. This will help you elevate your influencer campaign game tenfold.
---
Pros of InfluenceKit
So, if you're yet to be convinced as to whether InfluenceKit is for you, here are a few other benefits of the software:
You can kiss goodbye to going through your platforms and taking screenshots of campaign engagement – this is a much quicker, tidier, and more professional way of keeping up-to-date with analytics.
Feeling the need to constantly "prove your worth" by regularly sending over said mind-numbing screenshots. Once they have access to the report, they can log on and see it whenever they want to see results in real-time, which will save lightyears of time backing and forthing with emails, spreadsheets, or screenshots!
As an influencer, you will look ten times more the pro than other influencers who still use outdated, sloppy ways of reporting data. This allows you to establish a newfound level of trust with clients or collaborators that lets them know you mean business!
It allows you to take on more sponsorships with other brands because you will have so much more time to focus on creating, instead of the menial hair-pullingly tedious process of regularly sending data reports in old-school ways.
You don't ever need to update your reports; InfluenceKit does it for you in real-time.
---
Cons of InfluenceKit
So, nothing is perfect, and like all new software, the process is evolutionary, and the brainiacs behind the tech are always working to improve the quality, performance, and offerings of the service.
As of early 2023, some of the cons of InfluenceKit include:
No invoicing feature. As of yet, it isn't possible to use this software to invoice your sponsors, or vice versa, which isn't the end of the world, but it would be a super useful benefit to be able to tackle that side of the admin all in one place.
No contracting feature. Again, no biggie, but it would be great to be able to draw up contracts with future sponsors/other creators within your InfluenceKit – just to really save time on that side of things!
---
Influencer Marketing Reports for Brands & Agencies
If you're a brand or a marketer, you will already be aware of how vital campaign metric monitoring is.
Metrics are the bridge between your campaign and your ROI, and keeping a regular eye on how your ads are performing can enable you to make decisions, amendments, edits, etc., that can ensure you're earning a return-on-investment (and then some) come the end of the campaign.
And here's the thing – InfluenceKit isn't just for influencers. As a brand/marketer, InfluenceKit allows you to:
Get instant access to reports that are live and regularly updated via the software, saving time otherwise spent chasing influencers for reports that are often messy (hello, onslaught of screenshots!), confusing, and not very professional.
Measure a campaign performance at any given time – regardless of how many channels are involved.
Share the reports with stakeholders and other third-parties.
Make informed, evidence-based campaign/budget decisions.
---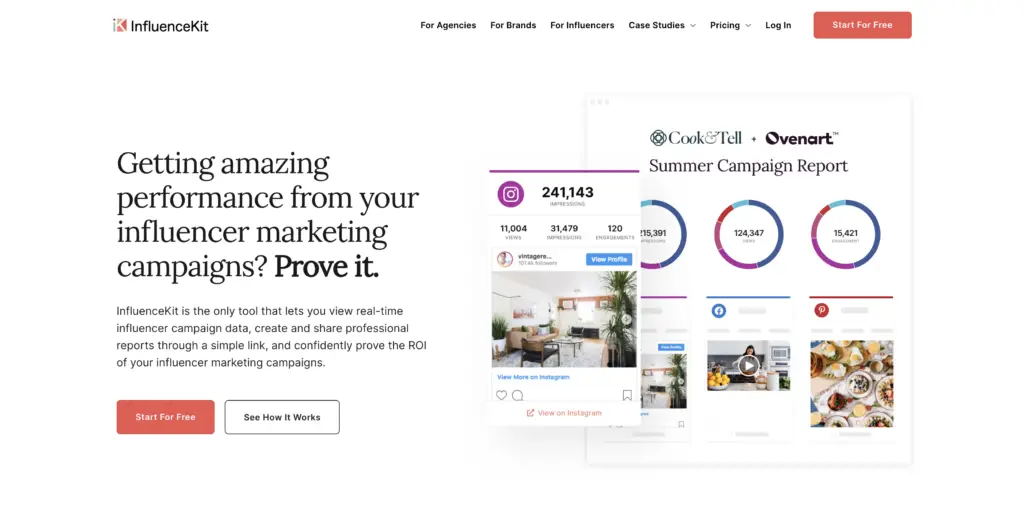 ---
Why Brands Need Influencer Marketing Software
In short, if you feel you or your team's time could be better spent, InfluenceKit is the ticket.
If you work with influencers, using this software can kiss goodbye to:
Screenshots and spreadsheets.
Chasing them for updated data.
Guesswork at how to improve the performance of a campaign.
Relying on your gut instinct to make crucial decisions regarding a campaign (current or future) and hoping for the best.
---
Pros For Brands & Agencies
Easy-to-understand analytics all in one place.
Live reporting.
A secure way of sharing data without needing to share account access with your influencers.
Keeping your stakeholders happy with instant, shared reporting.
---
Cons For Brand & Agencies
Really the cons for brands and agencies is the same as for influencers:
Lack of invoicing feature.
Lack of contract-building feature.
---
InfluenceKit Pricing Overview
For Influencers
For Agencies & Brands
(All packages are billed annually).
| | | |
| --- | --- | --- |
| STARTER | STANDARD | PROFESSIONAL |
| $159 per month (+ $35 per influencer) | $479 per month (+ $20 per additional influencer) | $959 per month (+ $15 per additional influencer) |
| One team member | Five team members | Ten team members |
| Campaign management | Campaign management | Campaign management |
| Automated reporting | Automated reporting | Automated reporting |
| Live chat support | Live chat support | Dedicated account manager |
Start for free or request a demo.
---
Influence Reporting: FAQs
What are the platforms you can link to InfluenceKit?
You can connect and report on the following:
Instagram
Instagram Stories
IGTV
Google Analytics
Facebook
Pinterest
YouTube
Twitter
TikTok
MailChimp
WordPress
ConvertKit
& many more.
Where can I learn more about InfluenceKit?
For an insightful and informative product tour, click here.
Is InfluenceKit easy to use?
It's SO easy to use! It's designed for busy influencers, creators, brands, and marketers who are struggling with time management, and therefore is designed to be an absolute breeze to use.
---
Influence Reporting – Final Thoughts
Whether you're an influencer or marketer, it's important to stay one step ahead of the game when it comes to campaign content, metrics, decisions, and communication with third parties, which is why implementing software can leverage your influencer campaigns for a higher ROI.  
---
More Resources for Creators
---
---
Free Resources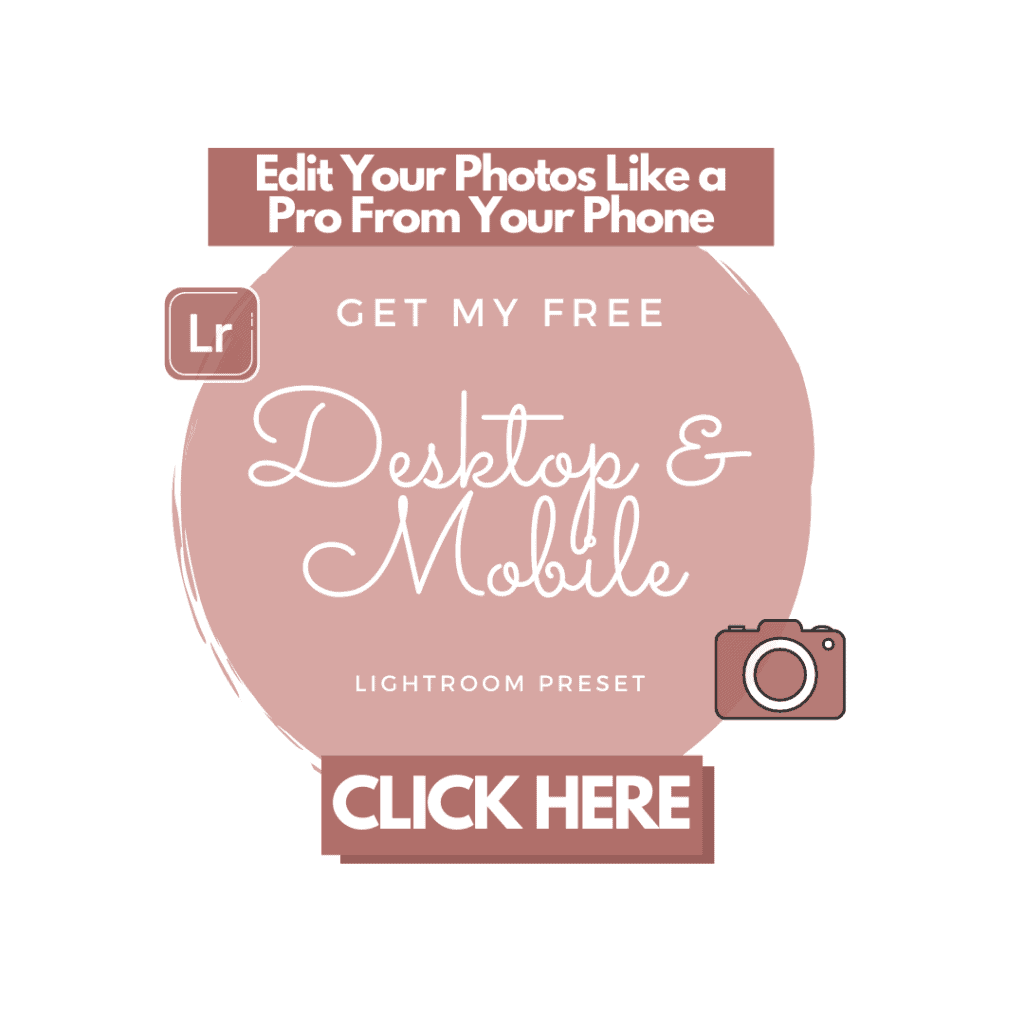 ---
Pin It for Later