Scotland is the gift that keeps on giving when it comes to stunning scenery, mysterious mythology, and exciting excursions.
Whether you are opting for a Highlands adventure, exclusively city-bound, or dabbling in a bit of both, there's plenty to do. So much to do, in fact, that you won't know where to begin!
However, if you're heading north to the incredible Isle of Mull in the Inner Hebrides, we can get your bucket list up to scratch and subsequently ticked off!
Read More: 7 Best Isle of Mull Cottages For Your Next Holiday
If you're looking for things to do in Mull, stay tuned!
---
This site is user-supported and that's why we use affiliate links. At no extra cost to you, we get a little bit of money when you purchase something through one of our links. Thank you for helping support ethical, sustainable, and plant-based travel! You can read more about our affiliate disclosure policy here.
---
Where is Mull?
The Isle of Mull is included within Scotland's legendary Inner Hebrides, and is the second largest island within that colony; second only to the Isle of Skye. Mull is also the fourth largest island in the UK.
The Inner Hebrides is included within the Argyll and Bute district, off the west coast of Scotland. Mull covers a space of approximately 875.35 square kilometres (338 sq mi) and has a population of circa 3,000 residents; but owing to the increasing popularity of the island, Mull is often besieged by tourists – particularly in the summer months, making the footfall much bigger.
Most of Mull's permanent residents can be found within the Tobermory area, which is known for its quaint and colourful harbour.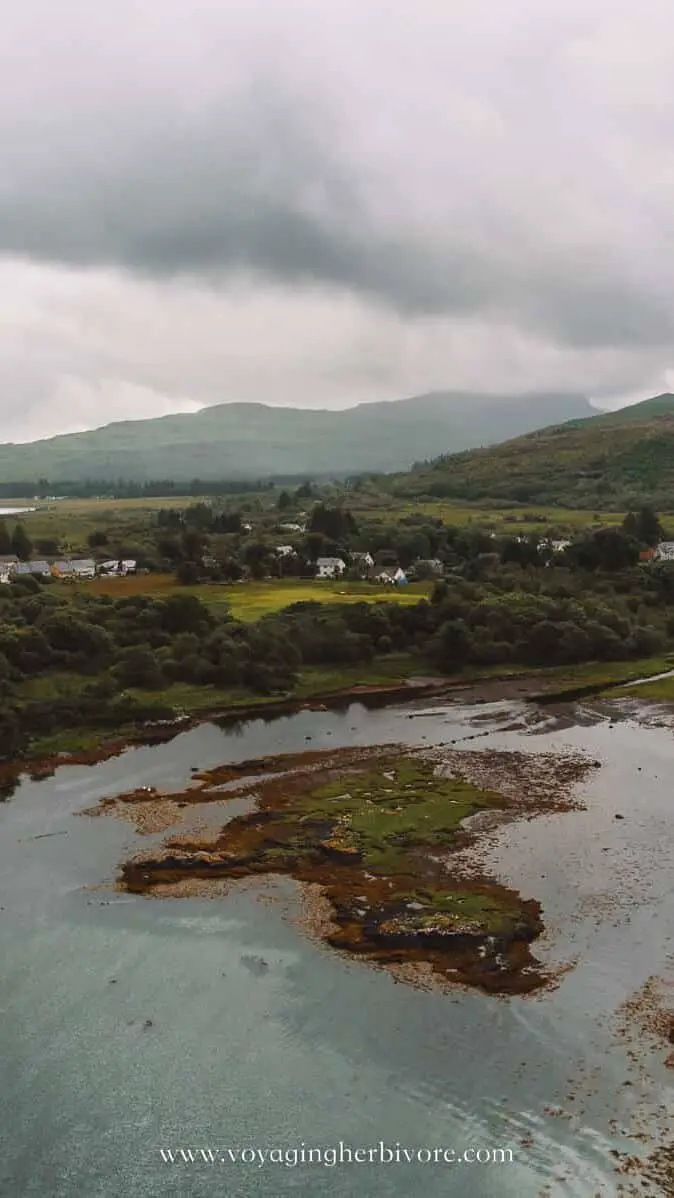 ---
What's the Story of the Isle of Mull?
This area of Scotland is said to have been populated by humans since shortly after the last ice age, meaning the island has been inhabitable for around 11,000 years. This has been confirmed by the archeological findings on the island, including burial cairns, which date back to that era.
The Isle of Mull, as well as other islands in the Inner Hebrides, is known to have been invaded by Irish settlers around about the 6th century AD, who largely brought Christianity to the island, and even established an Evangelist monastery on Mull's neighbouring island, Iona.
Read More: A Guide to Visiting Iona Island in Scotland in 2023
Three centuries later, along came the Vikings, who claimed the Hebrides as their own, renaming them the Norse Kingdom of the Isles. It wouldn't be until the thirteenth century, after a bloody battle broke out between the Scots and the Norse Vikings, that the land was rightfully reclaimed.
Fast forward a few moons to during the Second World War, Mull – particularly the area of Tobermory – was a Restricted Area, with the bay becoming a prominent naval base, which saw almost a thousand warships pass through the area. 
During this period, the area was under the control of an army admiral named Gilbert Stevenson, who was known as a strict and temperamental disciplinarian, who earned himself the nickname "The Terror of Tobermory".
Present day Mull is a little less dramatic, and is known for its two distilleries, one brewery, farming, fishing, tourism, and locally-made cheddar cheese! It's actually pretty easy to be vegan or vegetarian on Mull with a convenience store that sells everything from vegan eggs to vegan sausage rolls and a local pub with a few consistent options.
---
8 Things to Do on the Isle of Mull
Mull is a popular tourist location for good reason. Not only are there plenty of great things to do on the island, but its Hebridian neighbours also provide much by way of activities and adventures. 
Read More: Wildlife on Mull – 12 Animals You Can See on Your Trip to the Isle of Mull
Here are just some of the great things to do in Mull:
---
1. Tea in Tobermory
A Mull favourite is the stunning Tobermory bay, which is bedecked with beautiful, colourful, quintessentially British buildings that overlook the harbour.
There are ample options to dine in Tobermory – whether you want a sit-down lunch, a champagne afternoon tea, or a picnic. 
Some of the lovely local indie eateries in Tobermory include Tobermory Bakery & Tea Room, the Western Isles Hotel, An Tober, and the Tobermory Hotel. I highly recommend An Tobar for great views over the bay and a cheap and tasty lunch with plenty of vegan options.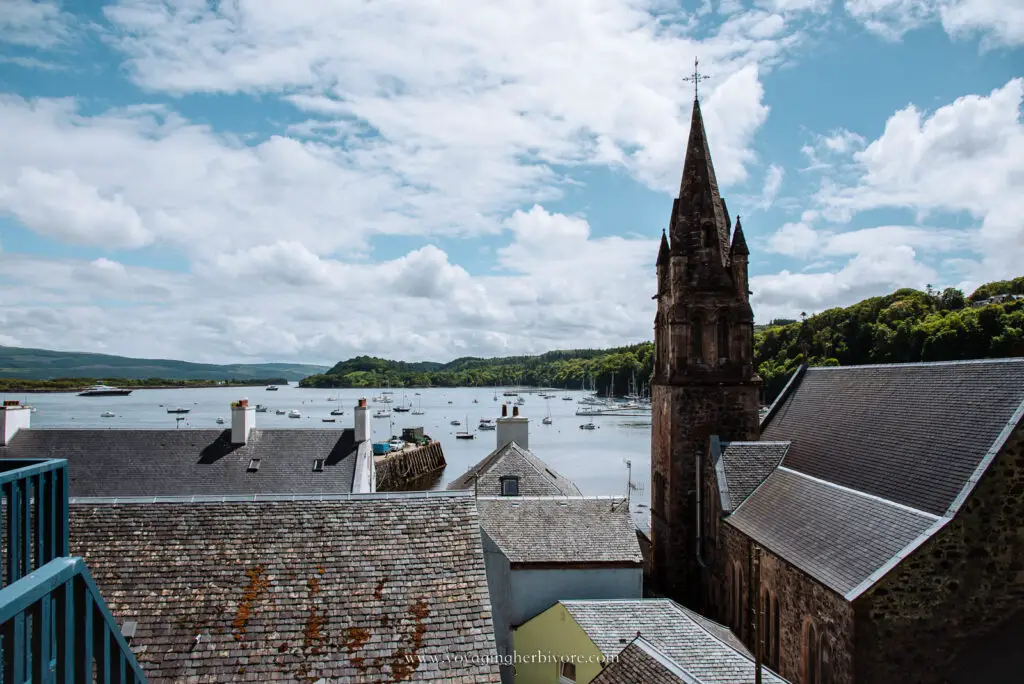 ---
2. Calgary Bay
One of the most scenic locations on the island is, without a doubt, Calgary Bay, which is located in the North Mull area, and is known for its luminous white sandy beaches, turquoise water, and its sculpture exhibition!
It has a little café nearby, where you can treat yourself to ice cream in the summertime, and is surrounded by the greenery in which the Highlands are most famous for.
The beach is serene, unspoilt, and will even let you walk your pup along it, making it the ultimate pitstop for all the family.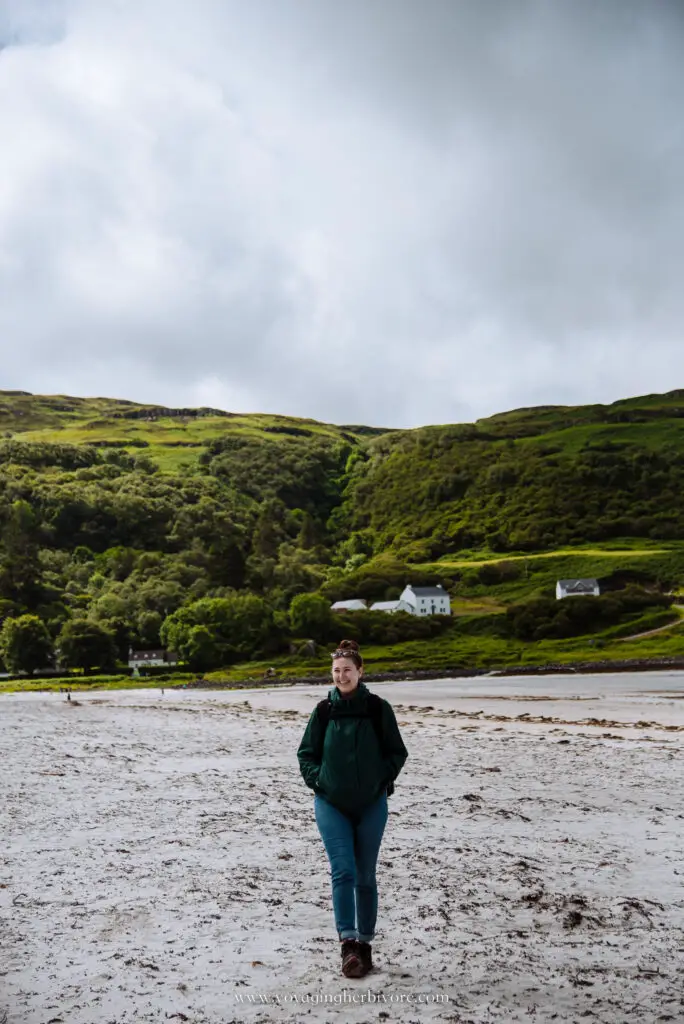 ---
3. Isle of Staffa/Fingal's Cave
Although the Isle of Staffa and its infamous Fingal's Cave isn't actually located on the Isle of Mull, those visiting the area may wish to indulge in some island-hopping.
Staffa is a 13-mile boat trip from Mull, which has many guided tours and ferry journeys from the island, as well as other locations in the Hebridean area, and is well worth a visit.
Known for its volcanic rock columns, Staffa is rife with history and mythology – and was even visited by Queen Victoria, who marvelled at the incredible natural acoustics inside Fingal's Cave.
It's also a great place for those who wish to do a bit of puffin or other wildlife spotting.
Read the full guide to Staffa and Fingal's Cave Tours.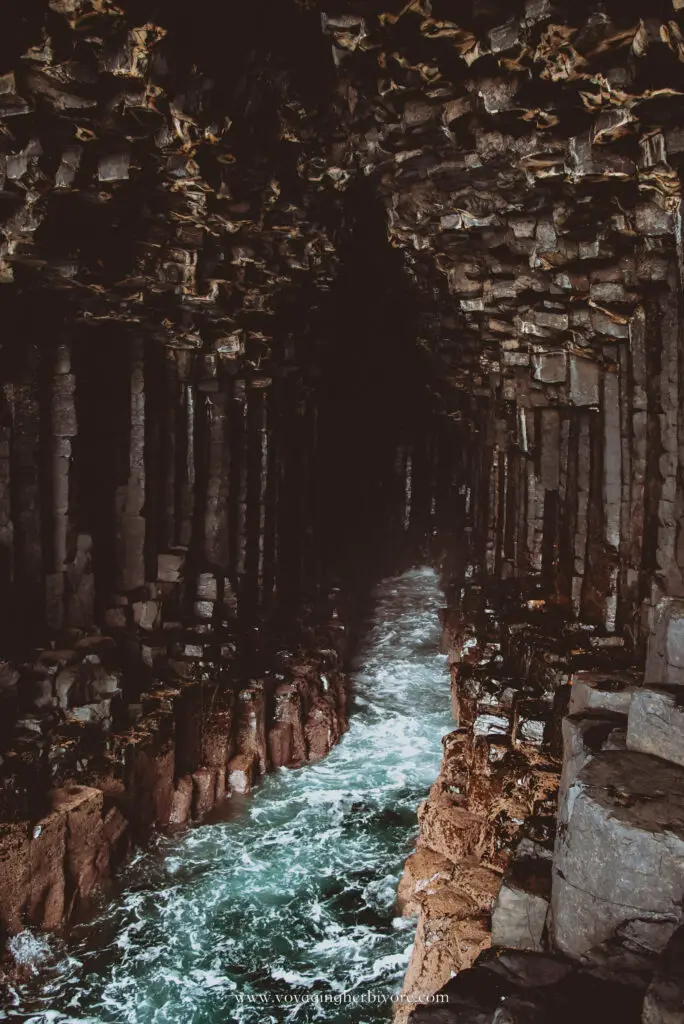 ---
4. Tobermory Distillery
It would be a sin to stop by Scotland and not indulge in at least one distillery tour – and luckily for you, Mull has two – one that specialises in malt whisky and the other in gin.
Established in 1798, Tobermory Distillery is a stone's throw from the harbour, and is famed for its insightful, friendly tours (and tastings!) by the distillery's owner, Robert.
Locally-made whisky is the most prominent source of profit for the country of Scotland, and is a rich part of its history, so it's encouraged to learn about how it's made and why it's so favoured across the world.
---
5. Duart Castle
One of the island's oldest residents is Duart Castle, which is over 700 years old, and overlooks the aquamarine coast. You can wander inside the castle, as well as the grounds and surrounding area.
The castle features a stunning banquet hall (which can now be booked for events, such as weddings), Edwardian state rooms, and even a dungeon – that is said to be haunted!
Duart Castle is one of the most famous features of the island, as it has been the location of several Hollywood movies, and is a less than ten-minute drive from Craignure.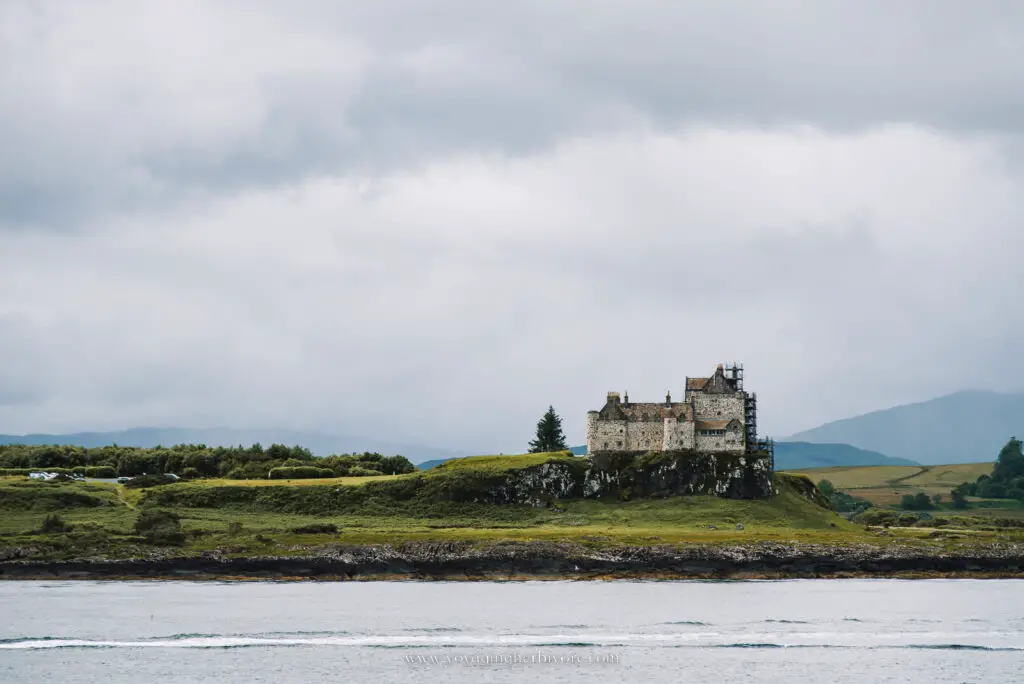 ---
6. Aros Park
As well as the stunning beaches and harbour, Mull is known for the otherworldly beauty of Aros Park.
But don't be misled about the term "park", which doesn't really do it justice. It's more like an enchanted forest, which even features a magnificent waterfall and a small loch.
You can explore the fairytale location of Aros Park with your pup too (making sure to clean up after him/her), which is genuinely like something out of a fantasy movie.
---
7. Mull Eagle/Puffin Watching
The Hebridean islands are infamous for their stunning local wildlife, including eagles, puffins, sea otters, dolphins, basking sharks, whales, seals, and more.
Every summer, the birdlife of Mull is a big part of the island's appeal, and you can take advantage of the many local wildlife tours to fully appreciate this aspect of the Inner Hebrides' culture.
Those who have a particular soft spot for puffins will delight at the flocks that appear every summer to nest in the clifftops of the Hebridean isles, and are generally comfortable with humans, meaning they'll allow for you to get fairly close to pap them! They are quite the celebrities of the Scottish isles!
Read More: Puffins in Scotland: Where, When & How to See Them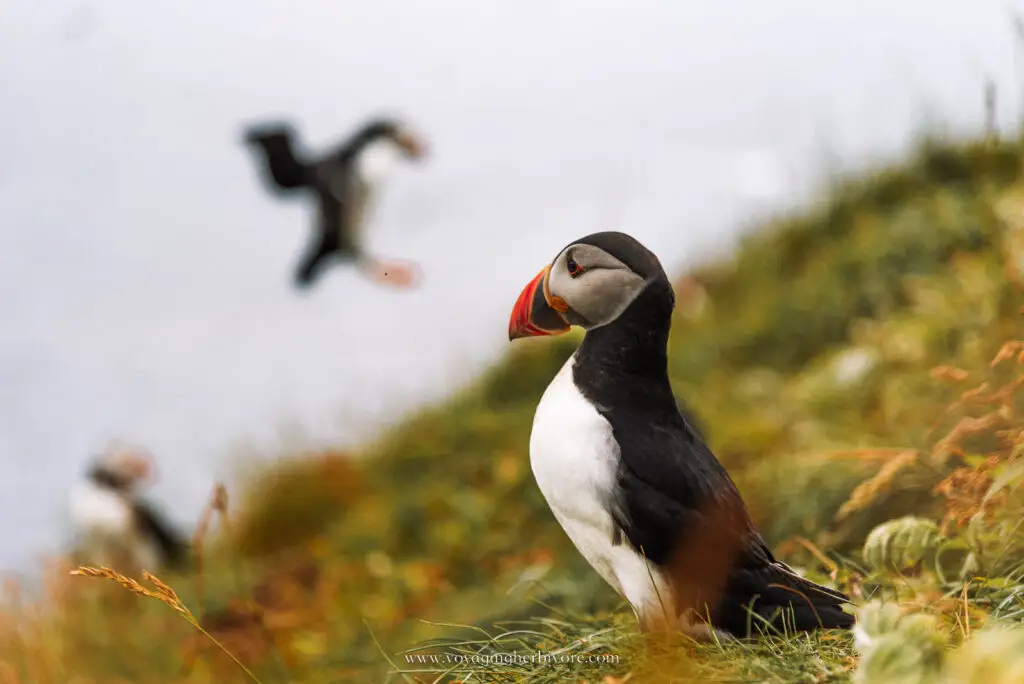 ---
8. Eas Fors Waterfall
Last but not least is Eas Fors Waterfall, which is one of the most spectacular waterfalls in Scotland.
The waterfall sweeps over a 100 feet plus cliff and into a stunning, clear, leaf-speckled pool, which also boasts stunning views across Loch Tuath and the Isle of Ulva.
Owing to the height of the waterfall, as well as some of the nearby footing being rather slippery at times, this excursion isn't advisable for young children.
---
More Things to Do in Mull
---
Things to Do in Mull FAQs
What should you not miss on Mull?
As well as the aforementioned features, some of the island's other incredible gems include:
-The Mull Museum
-Langamull beach
-Ben More mountain
-Lip na Cloiche garden & nursery
-Loch na Keal
How do I spend the day on Mull?
There's so much to do on the Isle of Mull, you'll struggle to cram it all into one day. We'd recommend staying a few days – or planning another trip back to the island!
Is Mull worth visiting?
Absolutely. Mull is a haven for those who love quaint coastal towns, unusual wildlife, lochs, mountains, waterfalls, Gaelic history, locally-made food, museums, and more.
How long should I spend on Mull?
Ideally, to partake in all that Mull has to offer, you're recommended to visit for a minimum of four days.

However, day tours can be great for those with a set itinerary of what they wish to see and experience. Be warned though, it's likely you'll be left longing for another trip to this magical island to enjoy all its other gifts.
---
Final Thoughts
All of the Hebridean isles, including Iona, Staffa, Islay, Skye, and Tiree, are truly magical and have plenty to offer those who love to explore this beautiful planet.
Just an FYI though – the weather in this north-western part of the world can get a bit chilly, so we definitely recommend a nip of local whisky to warm those bones!
---
More Scotland Posts
---
What Camera Gear Do We Use?
If you want the full list of things we keep in our camera bag, check out the complete guide or browse our photography guides.
---
Free Resources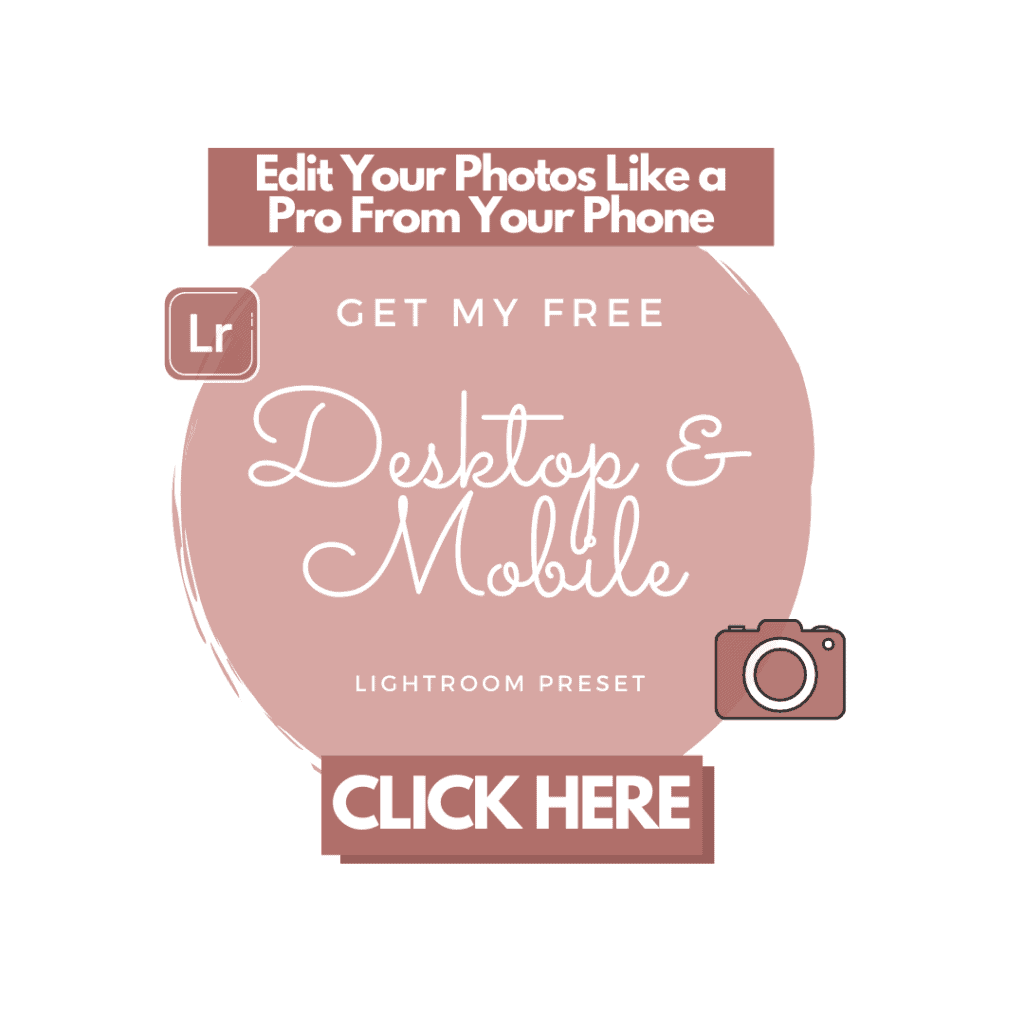 ---
And as always, you can find more sustainable travel content on Instagram @VoyagingHerbivore, Youtube, and TikTok and to get updates straight to your inbox, enter your email below in the footer, or to the right on the sidebar.

If you found this guide helpful and want to help us keep these resources free,
please consider making your next Amazon, Expedia, Hostel World, Etsy, and Booking.com purchase through our links (just click right on those words – you can do it right now and unless you clear your cookies before your next purchase, it will remember). It costs you no extra and gives us a small commission. Thank you!
---
PIN Things to Do in Mull