A town with one of the oldest gravity lifts in England, beautiful beaches, plenty of pubs and accommodation that's out of this world, it will come a surprise to know that Saltburn-by-the-Sea seems to be a town undiscovered by many tourists.
Keep reading to learn how to spend 3 incredible days in Saltburn!
Currency: Pound
Language: English
Price Range: $$
Best Way to Get Around: Car rental, train, public transport in major cities
Timeline: If you don't have a car, a weekend is enough in Saltburn. If you have a car, three to five to explore Saltburn and local surroundings
---
---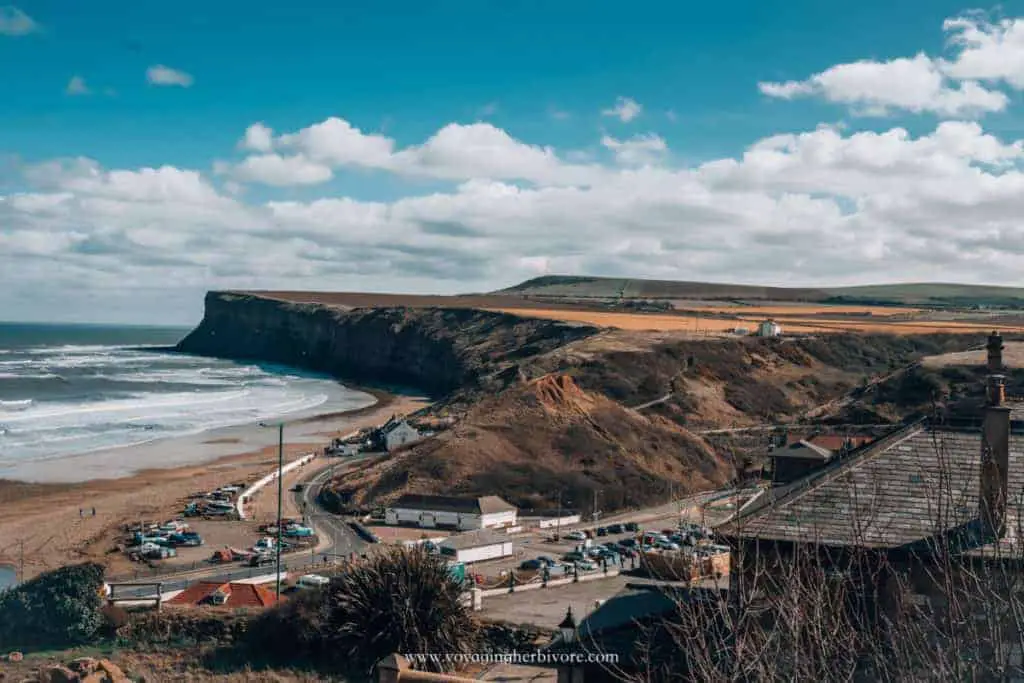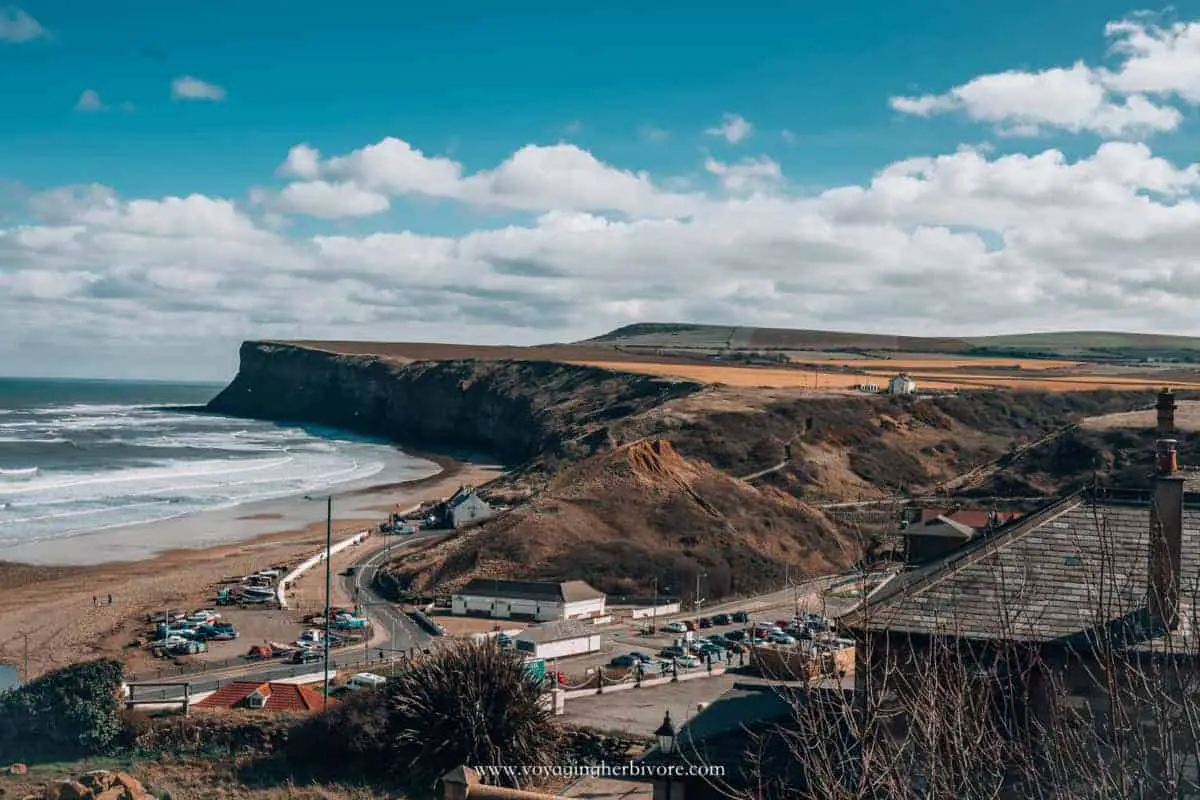 ---
This site is user-supported and that's why we use affiliate links. At no extra cost to you, we get a little bit of money when you purchase something through one of our links. Thank you for helping support ethical, sustainable, and plant-based travel! You can read more about our affiliate disclosure policy here.
---
General Tips for Visiting Saltburn by the Sea
Pier parking is free. In the amazing spirit of the English, in Saltburn by the Sea, there is free parking by the pier. On warm days with sunny weather, you may need to get there early to snag a spot, but don't worry about being charged an arm and a leg!
Check the gravity lift times. One of the key attractions of Saltburn is the gravity lift. The lift is likely to be the oldest of its type still in operation in UK. At the beginning of your trip, before you stop by your accommodation in Saltburn by the Sea, drop by the pier to check the hours. At the time of writing, it was a pound to ride, and although there is stairs, it's definitely a cool experience.
Book accommodation in advance. Especially during the summer, accommodation in Saltburn by the Sea fills up quickly! If you're planning on going during the summer, make sure that you book your accommodation well in advance so that there's plenty of availability. Check out our complete guide to Saltburn accommodation below, or click here (Booking.com) to see where we stayed (pictured below).
---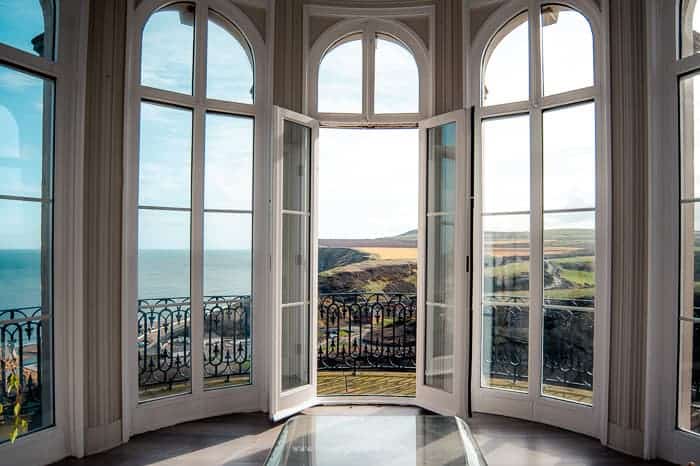 ---

Saltburn by the Sea Itinerary Day 1 – Arrive and Explore
Arrive in Saltburn on your first day and park at your accommodation, if it's ready, or at the pier.
It's easy to spend hours walking along the beach and in fact, if you just keep walking, you can stop off at pubs along the way for a drink.
For lunch, drive to the nearby town of Marske by the Sea to a restaurant called Trouvailles. This vegetarian restaurant has loads of vegan options and a truly amazing vegan parmo (which is not the same as chicken parm for all my Americans out there).
After lunch, drive back to Saltburn via the coastal road and stop off to wander along the beach. When your accommodation is open, head back and crack a bottle of wine to have with your amazing vegan cheese. If you feel like heading out for a drink, The Guns Bar has amazing gin and tonics!
This is a restful weekend away after all!
Day 1 Takeaways:
Drive along the coast and walk the beaches
Trouvailles vegetarian restaurant in Marske by the Sea for lunch
The Guns Bar for gin and tonics in the evening
---
---
Saltburn by the Sea Itinerary Day 2 – Explore Saltburn and Staithes
Beautiful coastal towns are best explored by foot. Spend your morning wandering around the town, exploring the beach, and taking in the beautifully fresh air.
If you're so inclined, wake up to catch the sunrise. If you've booked The Observatory (see above) you should have a just about perfect view of sunrise if the morning is clear. Enjoy a cup of coffee and a good book as the sun peeks over the horizon.
When the caffeine has hit, head down to the pier for some time on the beach. You can rent a beach hut if you want access to a small kitchenette, but if you booked one of the accommodations that we've listed above you should be within walking distance of the beach.
---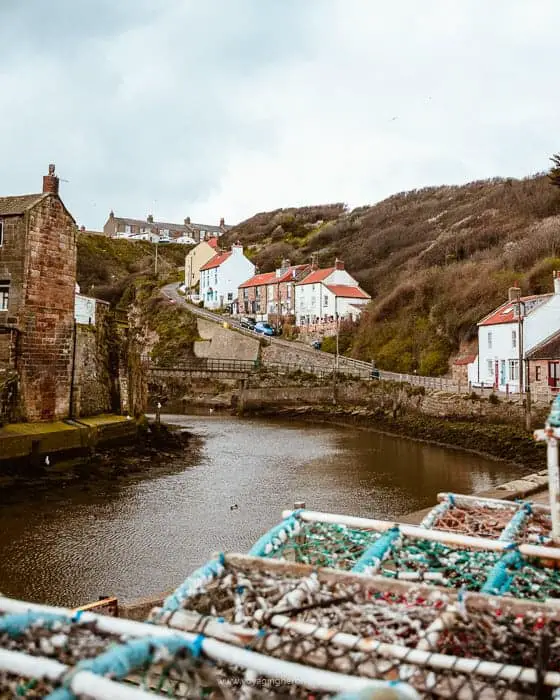 ---
Staithes
After a slow morning pack up the car and drive to Staithes. This absolute gem of a seaside town is easily one of my favorite places in England, simply because it's so incredibly quaint.
If you find yourself driving down a very steep hill, you've gone too far and you're technically not supposed to park there (although we didn't get in trouble!). Instead, park in the main town area at the paid parking and then make your way down into the valley and up the steep slope to find this fabulous lookout point. See the map above for the specific location.
---
Runswick Bay
When you've had your fill of the seagulls and cinematic views, make your way to Runswick Bay.
These quaint cottages are the perfect place for another weekend away, but for now, we're just enjoying another beach and another incredible view. You can park in Runswick Bay and enjoy the sand and sun, or wander through the small village and plan your future retirement.
---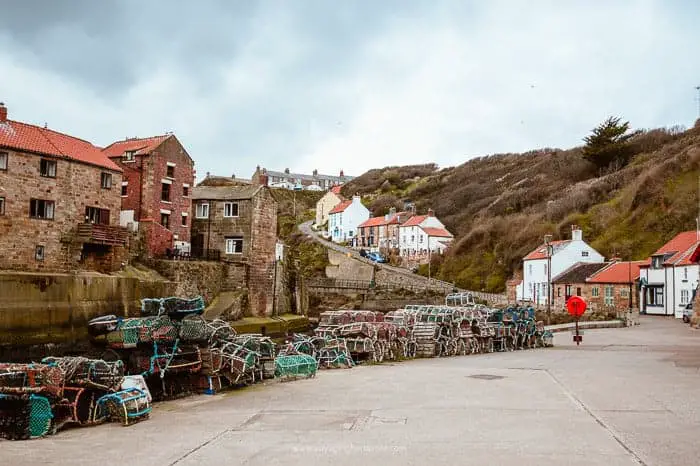 ---
By now, you're probably ready for dinner. Head back to Saltburn by the Sea and to Coco and Rum, an incredible Thai restaurant for dinner. They have clearly marked vegan and vegetarian options. The Penang with coconut milk, tofu, and veggies is easily one of the best dishes that I've ever had (granted this was after a few gin and tonics).
Day 2 Takeaways
Spend the morning watching the sunrise on the beach or from The Observatory
Explore Staithes and the beautiful overlook
Spend the afternoon in Runswick Bays
Head to Coco and Rum for an amazing Thai dinner
---
Saltburn by the Sea Itinerary Day 3
Your last day in Saltburn by the Sea is a day for relaxation. Most accommodations need you to leave by 11ish in the morning, so if you're not a morning person, you'll probably be heading home about as soon as you're ready to go.
However, if you're up early and ready for a sunrise adventure or you're looking for an afternoon activity, try the walk to the Circle Sculpture (Charm Bracelet).
If you've got spare time before you need to head home, try visiting Whitby, This stunning North Yorkshire town is well worth a weekend trip of its own, but it can be explored in a day.
---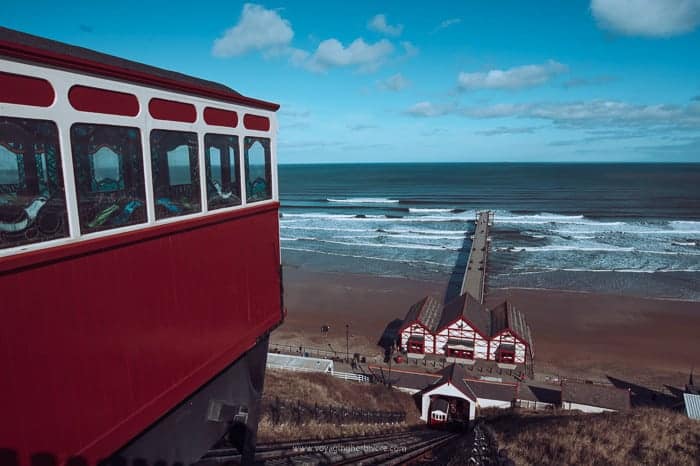 ---
Saltburn-by-the-Sea Itinerary Interactive Map
---
What Camera Gear Do We Use?
If you want the full list of things we keep in our camera bag, check out the complete guide or browse our photography guides.
---
Free Resources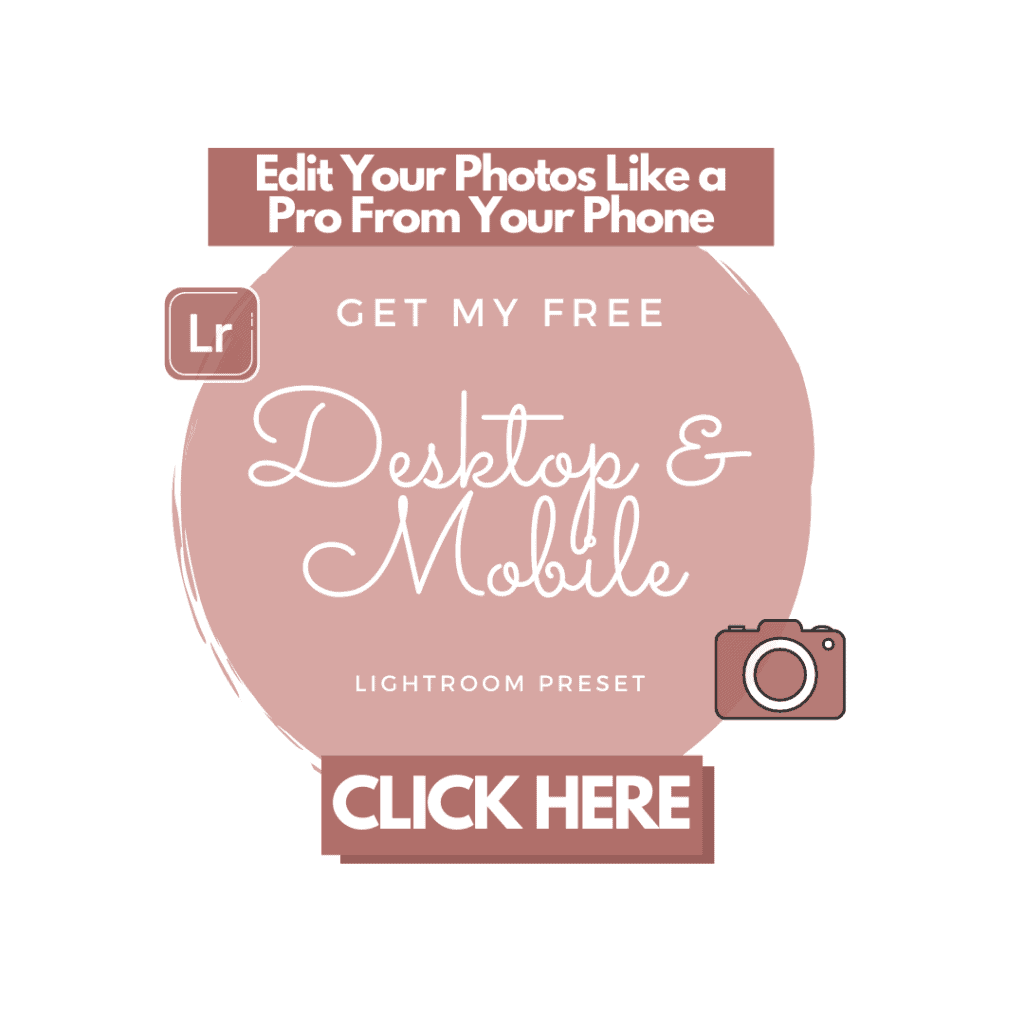 ---
Discover More of Yorkshire
Yorkshire and Northern England are such incredibly gorgeous places. Check out the posts below for more amazing places to explore!
---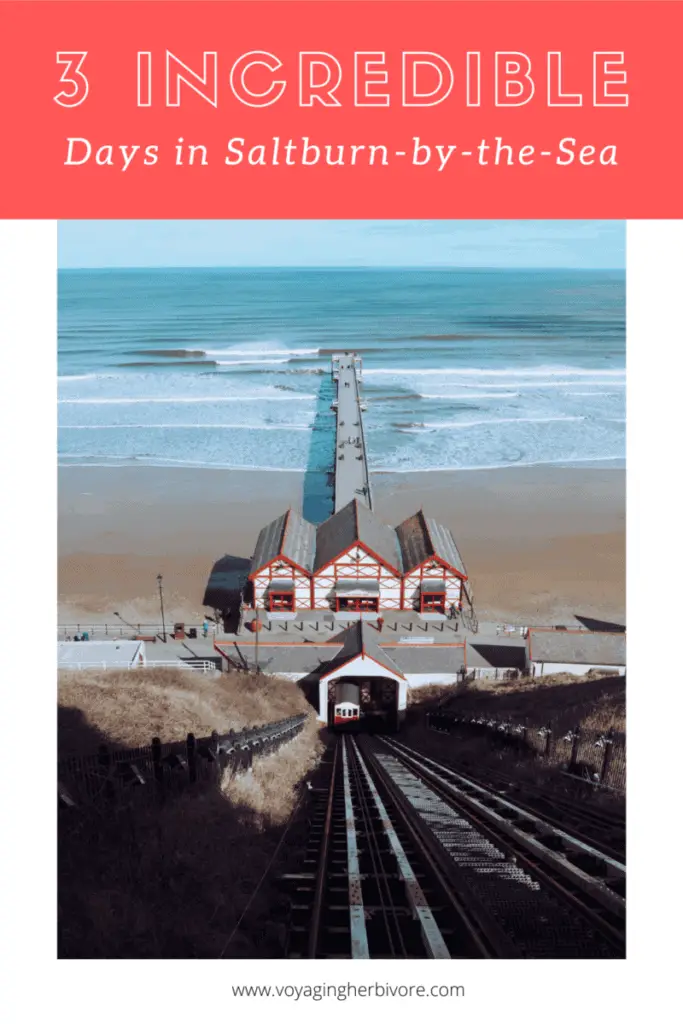 ---
And as always, you can find more sustainable travel content on Instagram @VoyagingHerbivore, Youtube, and TikTok and to get updates straight to your inbox, enter your email below in the footer, or to the right on the sidebar.

If you found this guide helpful and want to help us keep these resources free,
please consider making your next Amazon, Expedia, Hostel World, Etsy, and Booking.com purchase through our links (just click right on those words – you can do it right now and unless you clear your cookies before your next purchase, it will remember). It costs you no extra and gives us a small commission. Thank you!