Can you say that you've been to Italy if you didn't get to try a (vegan) cannoli?
Just because you're vegan (which is awesome by the way), doesn't mean you have to miss out on Italian delicacies. Despite being a fairly small town, Catania is a surprisingly amazing place to find some traditional Italian food, veganized! As it turns out, Catania restaurants have a lot to offer!
Keep reading to discover how to be vegan in Sicily!
Currency: Euro (we paid with card for bigger items but good to have change for small coffees)
Language: Italian, but everyone seems to speak English
Price Range: $$
Best Way to Get Around Catania: Walking
Timeline: 2 to 3 days in Catania should be enough. Plan for more if you want to see all of Sicily.
---
---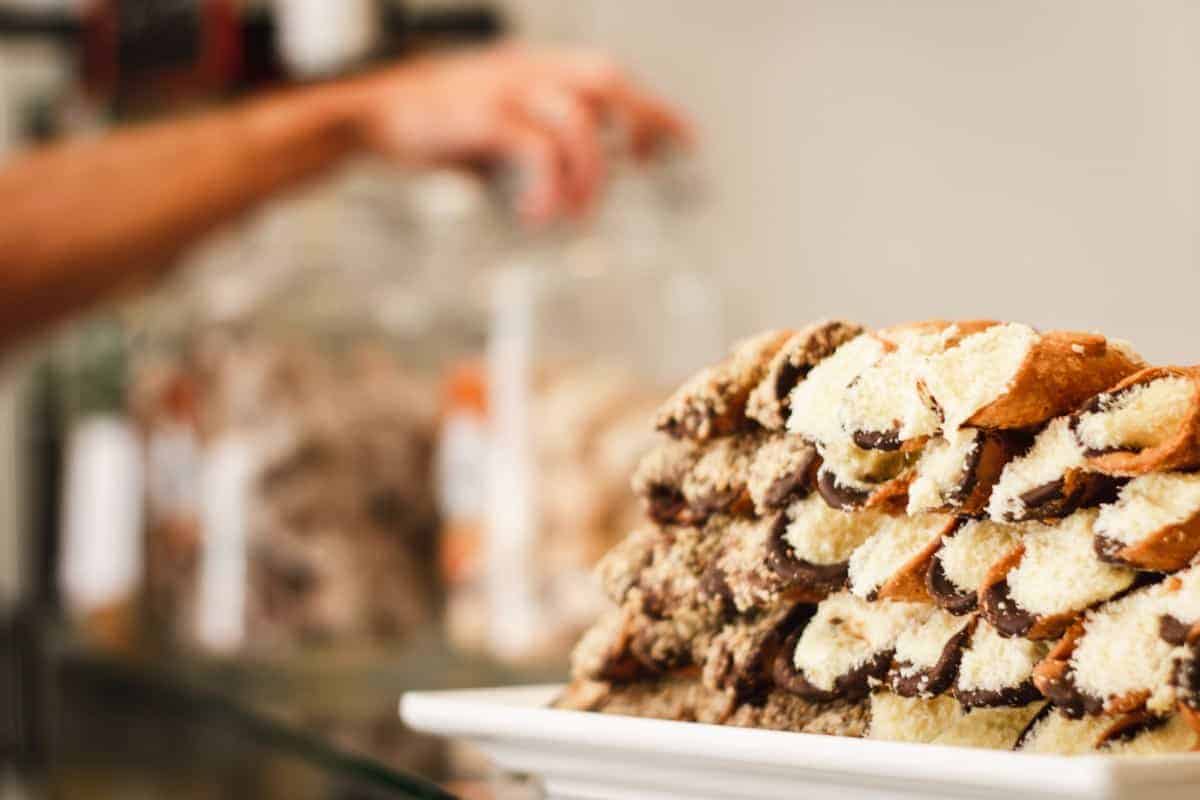 ---
This site is user-supported and that's why we use affiliate links. At no extra cost to you, we get a little bit of money when you purchase something through one of our links. Thank you for helping support ethical, sustainable, and plant-based travel! You can read more about our affiliate disclosure policy here.
---
Note: Be sure to check the hours of all of these Catania restaurants before you go. Before arriving, I had no idea that restaurants in Italy and Sicily had such different hours. They tend to be open for lunch and then closed for several hours and open for a later dinner.
---
Zenzero e Salvia
One of the many Catania restaurants that does not disappoint is this absolutely delicious little vegan and vegetarian gem! There's tons of traditional Italian food like vegan lasagna, which has got to be one of the best lasagnas I've ever had. Their desserts are also phenomenal and worth a try.

Price Range: $$
Must-Try: Chocolate orange dessert
Address: Via Monsignore Ventimiglia 93 – 95131 Catania
---
Looking for more vegan options near you? Check out the abillion app and use the referral code VOYAGINGHERBIVORE

Every review you write contributes to a donation to an animal rights organization!
---
---
Haiku
An all-vegan restaurant in the smallish town of Catania. I was very surprised to find this restaurant and even more delighted with the food and service. They have pizzas galore, complete with more options than you'll know what to do with. I opted for a seitan pizza with white sauce, which was quite salty but that was taken care of by the pistachio tiramisu and some sort of chocolate gelatinous pudding (gelatin-free of course). The wait staff were the highlight of my experience, joking and taking a picture for me and my friend.

Price Range: $$
Must-Try: Any pizza with seitan
Location: Via Quintino Sella 28/30 – 95129 Catania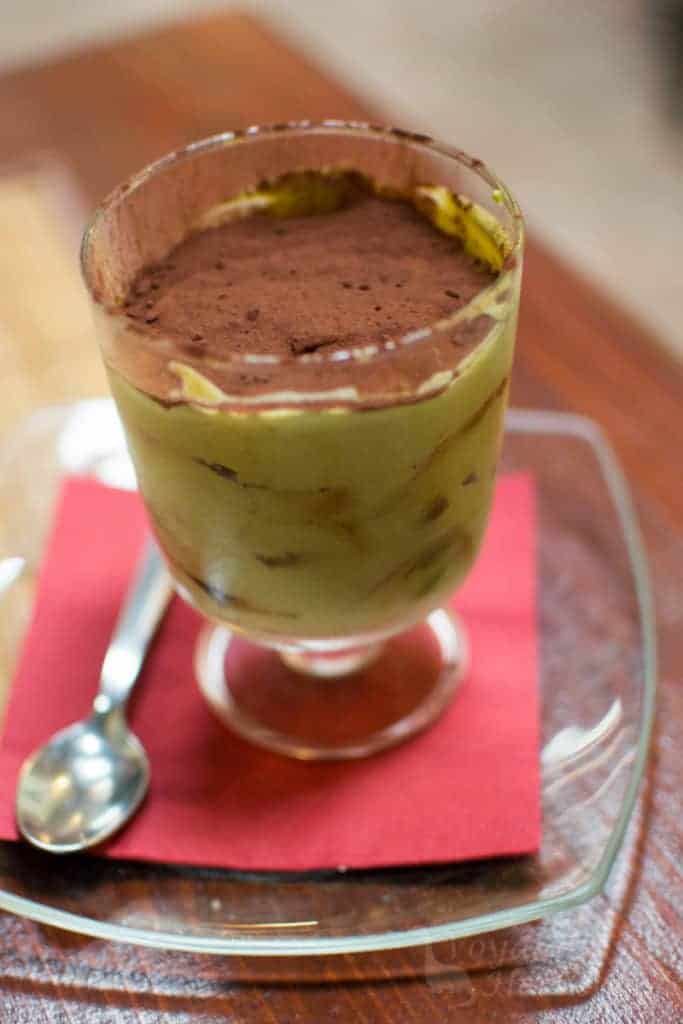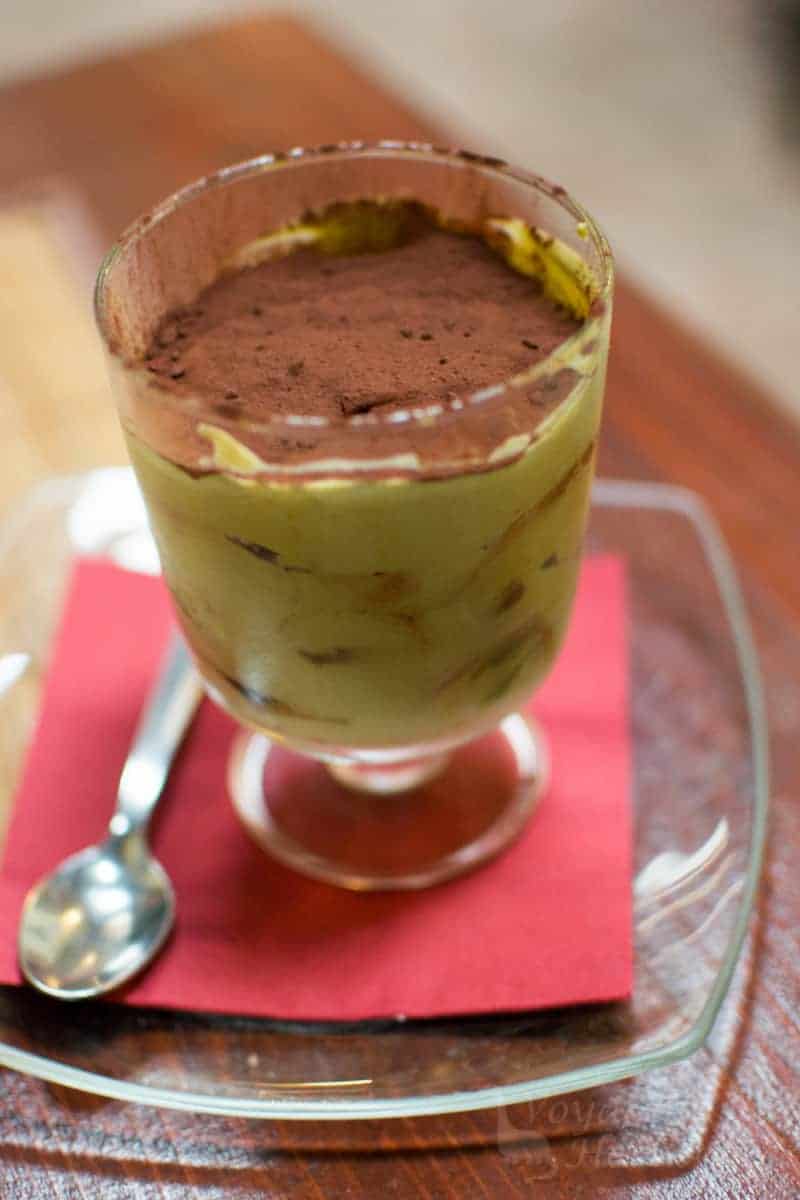 ---
Catania – Pam Pam
This little café is a great quick stop when roaming the streets of Catania. They have tons of different sandwich options, none of which are outright vegan, they are happy to let you build your own. This is a fantastic place if your travel buddies are tired of going to vegan/veggie restaurants (crazy as they are) and especially perfect if you're looking for a quick sit down out of the sun.
Price-Range: $
Must-Try: Any vegan sandwich combo
Location Via Pacini 34, Angolo Via Etnea – 95131 Catania
---
Bar Mazzini
Looking to try a vegan cannoli? I was so excited to stumble into this little shop to find out that they had a certified vegan croissant and upon talking with the owner and chef (such incredibly friendly people) I learned that the chocolate cannoli is vegan as well, they even showed me the ingredients. Even if you're not specifically looking for a vegan option, head over here for the sheer friendlessness you will receive. We never asked for a photo with them, but they insisted! This is a must-try place on your vegan Sicily advegtures.

Price Range: $
Must-Try: The certified vegan croissant or the chocolate cannoli which is dairy-free (need to verify that gelatin isn't used to set the chocolate)
Location: Via Auteri 6 – 95121 Catania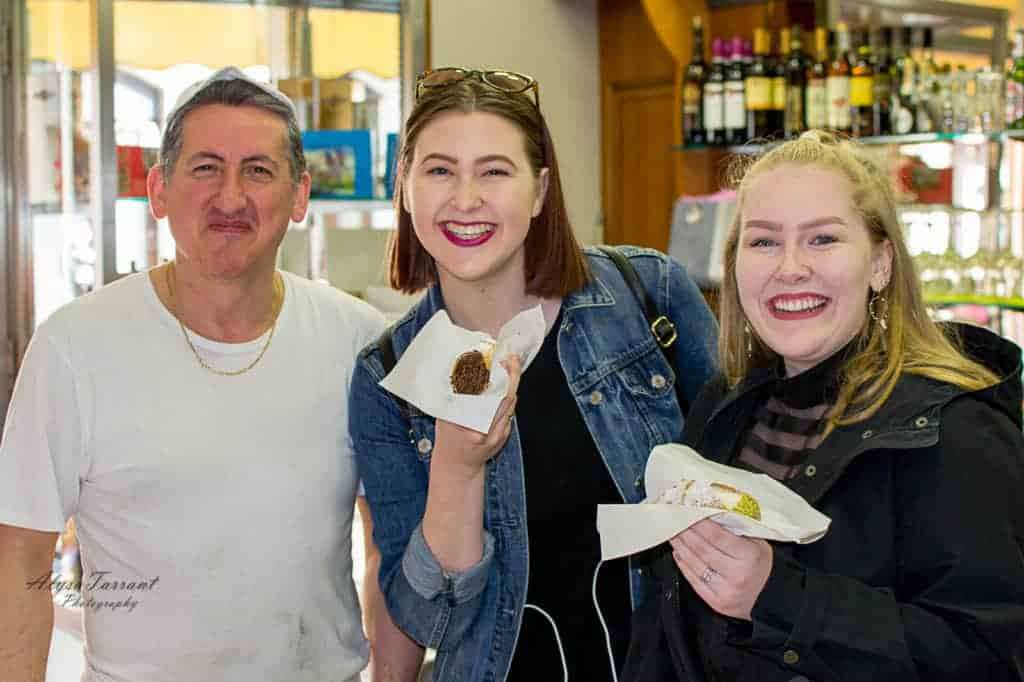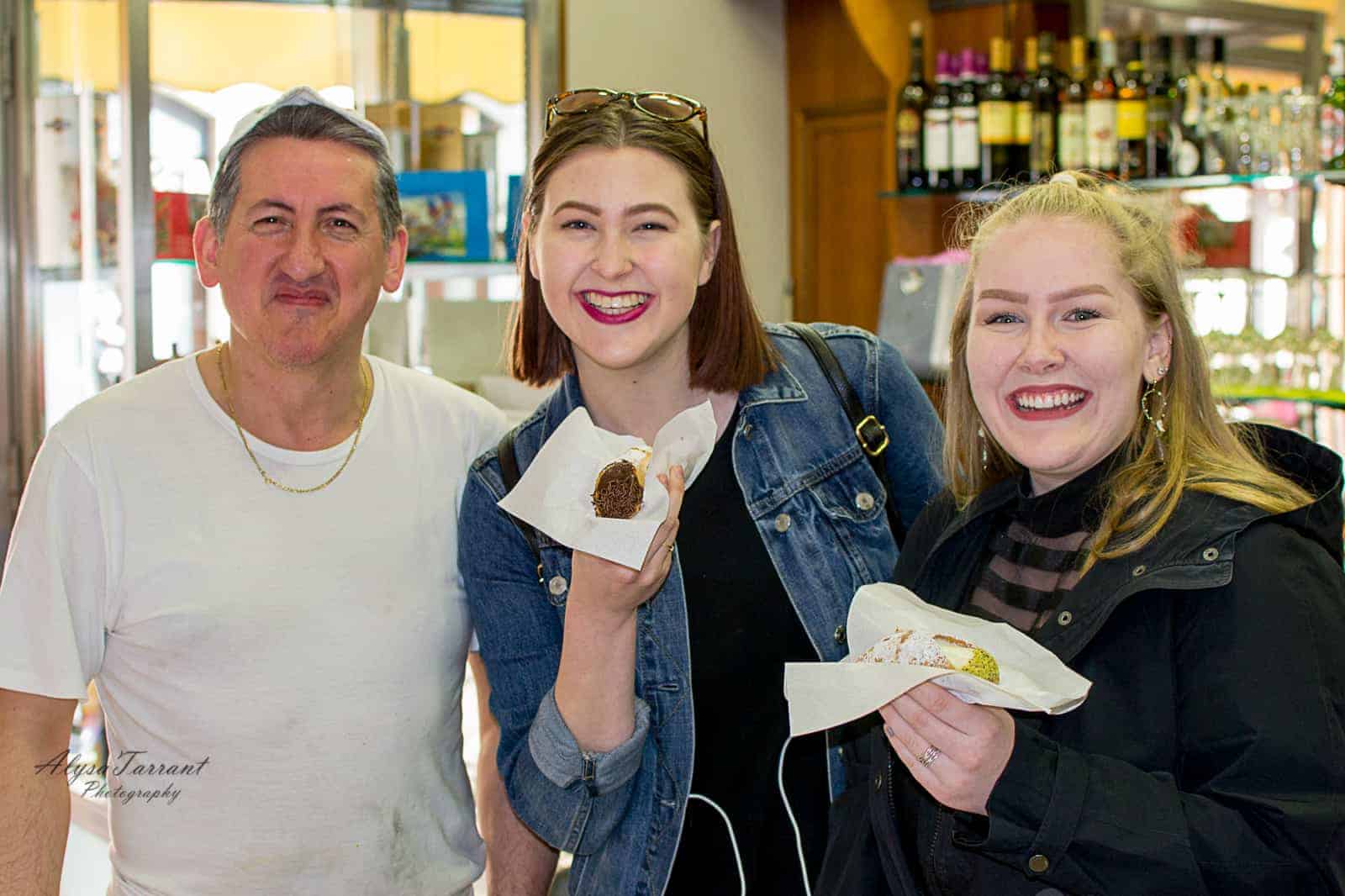 ---
Vegan Sicily Interactive Map
---
What to Do in Catania, Sicily
This is the perfect opportunity to head over to Mount Etna and explore Sicily's stunning active volcano, we recommend you book this guided day trip to learn all kinds of stories and fun facts, and make the most out of your trip. Experience the incredible feeling of being on top of the world in this rocky, beautiful landscape with the giant sky above you!
Catania is bustling with activity in the form of markets, theatres and great shopping – all while enjoying the beautiful ancient streets, so be sure to check out the full weekend (2 full day) Catania itinerary. Here are a few other things to do around:
---
Where to Stay in Sicily
Use the interactive map below to discover where to stay in Sicily. The flat we stayed in is not available anymore but we paid $36/night for a quite roomy place with a comfy bed, great location, and wifi! Not to mention it was just a 5-minute walk to Zenzero e Salvia – not too long a walk, even after several glasses of wine!
Take a look at Siciliabedda or the Corte Dei Medici instead! Both are very well located and have great reviews. They are a bit more expensive, however, you will be more comfortable during your stay.
---
Keep Exploring Europe
If you've explored Sicily's vegan scene, why not check out what vegan options other countries have to offer? Check out the post below to start exploring!
Feel like sticking around Catania? Check out this itinerary for one of Catania's best kept secret spots.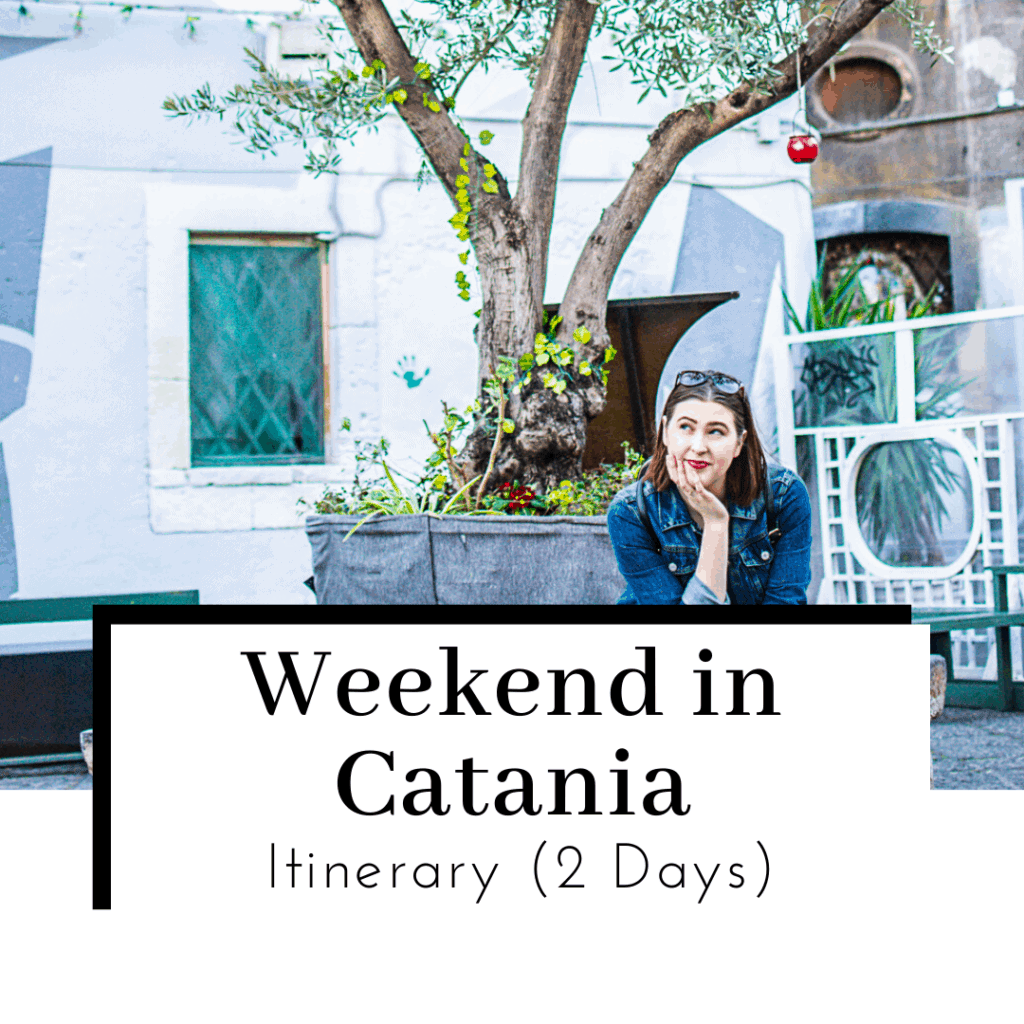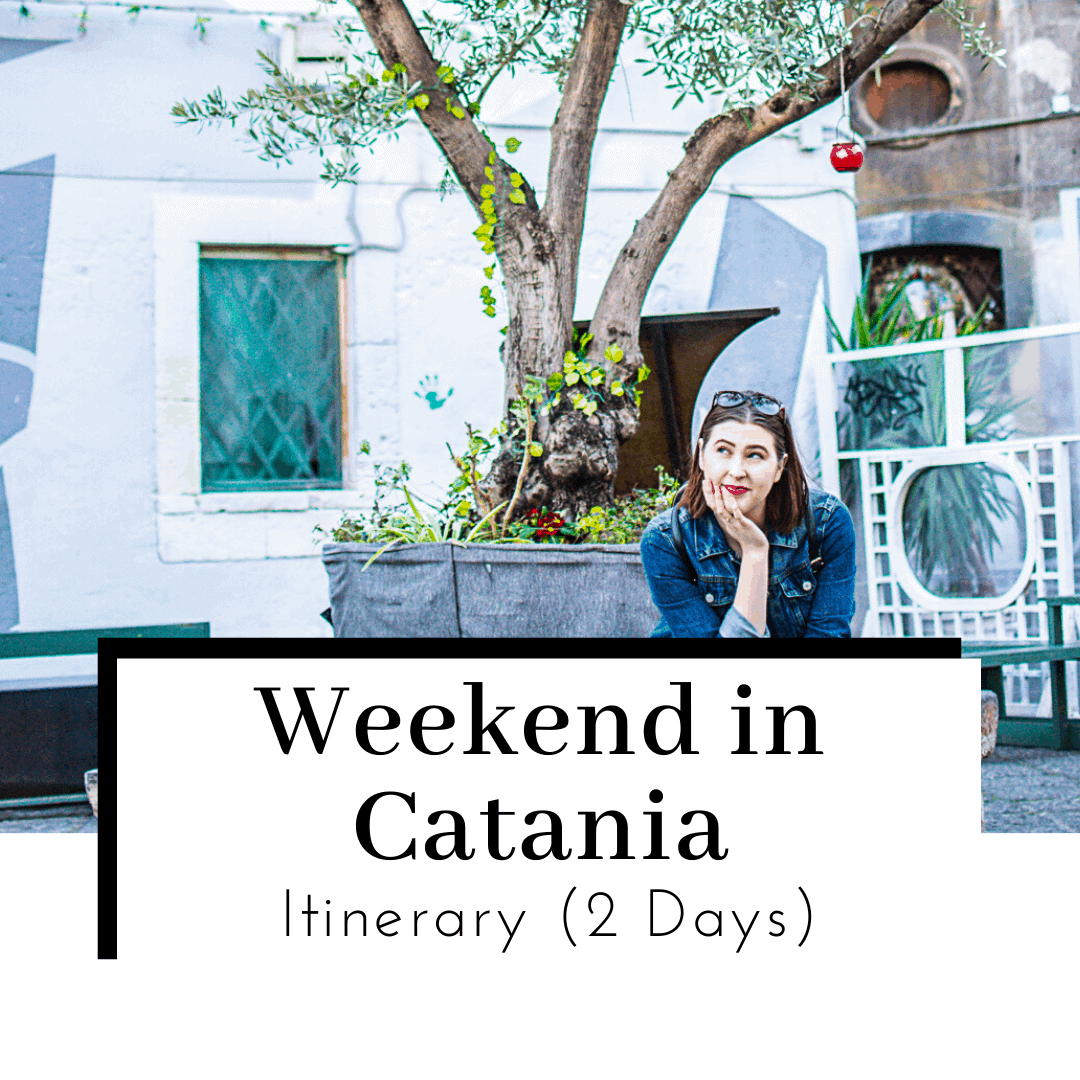 ---
What Camera Gear Do We Use?
If you want the full list of things we keep in our camera bag, check out the complete guide or browse our photography guides.
---
Free Resources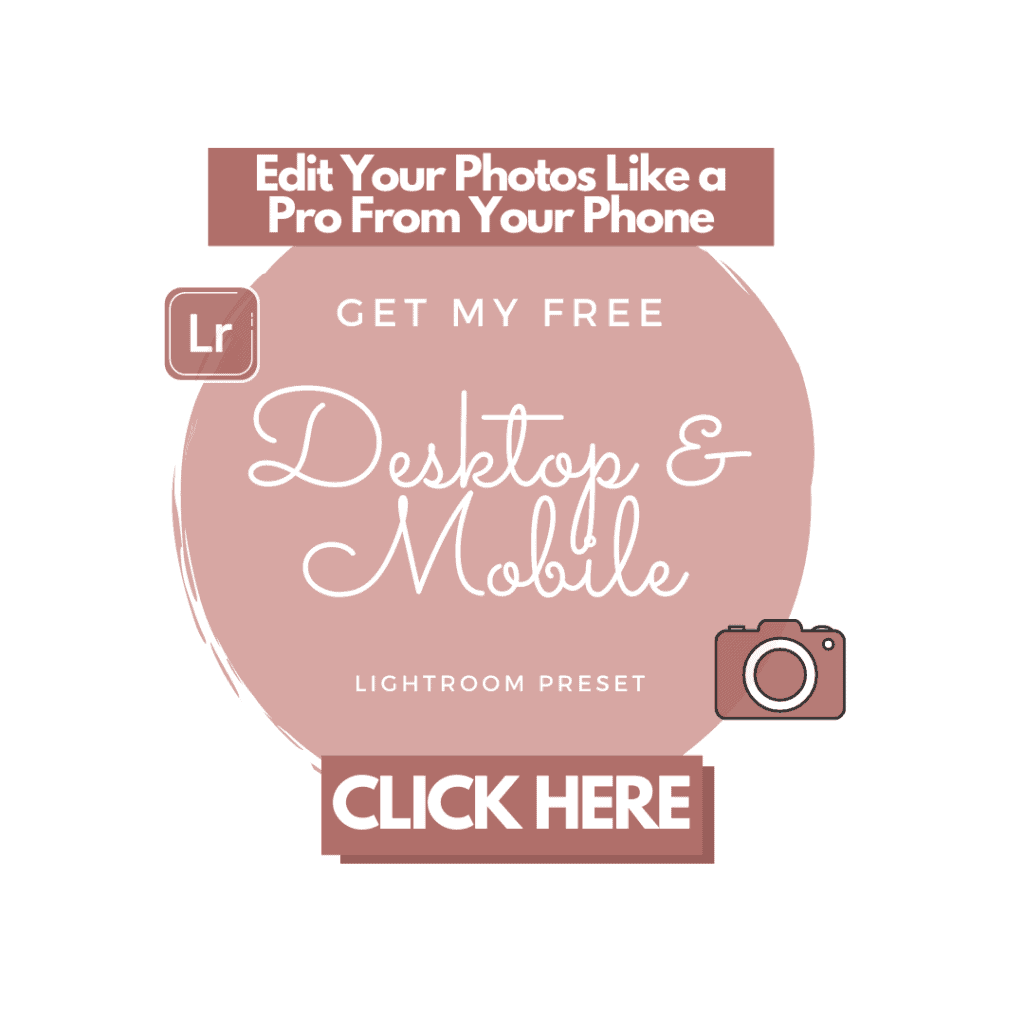 ---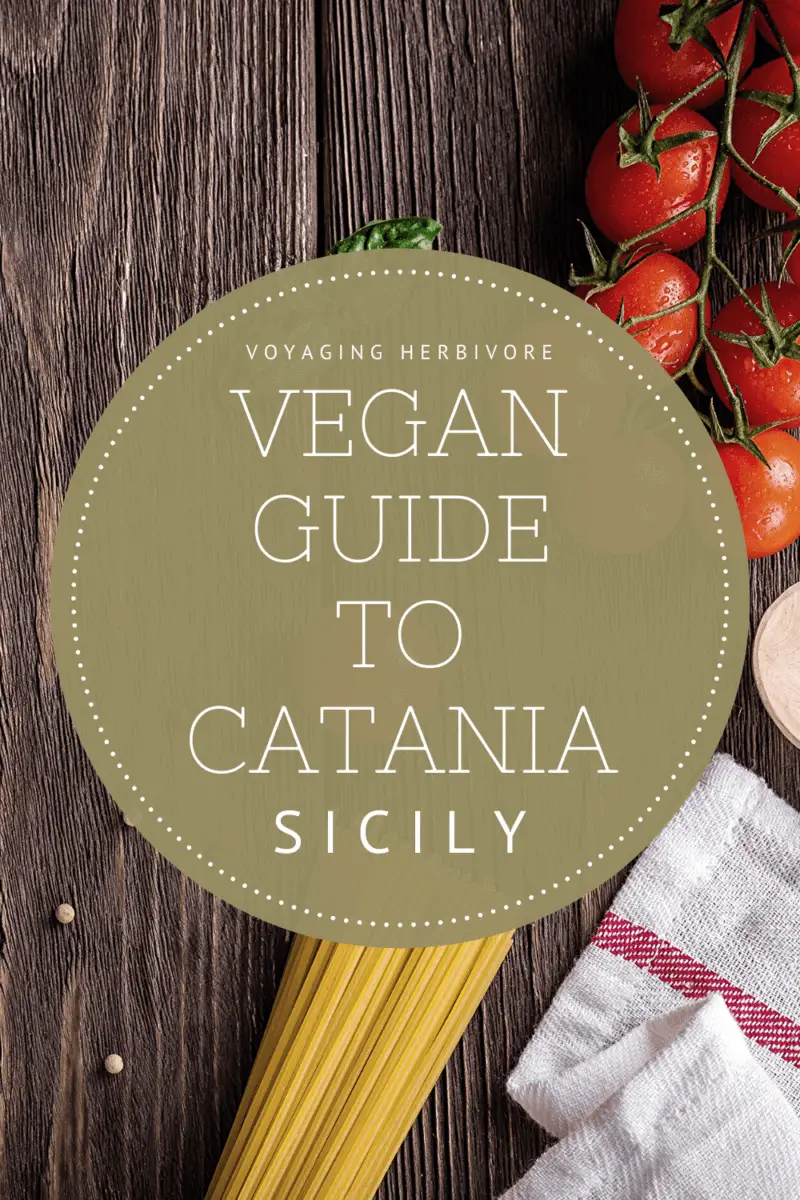 ---
And as always, you can find more sustainable travel content on Instagram @VoyagingHerbivore, Youtube, and TikTok and to get updates straight to your inbox, enter your email below in the footer, or to the right on the sidebar.

If you found this guide helpful and want to help us keep these resources free,
please consider making your next Amazon, Expedia, Hostel World, Etsy, and Booking.com purchase through our links (just click right on those words – you can do it right now and unless you clear your cookies before your next purchase, it will remember). It costs you no extra and gives us a small commission. Thank you!