From hidden caves, private sunsets, and insane hikes, the attractions in the Lake District are plentiful and suitable for all types of travelers.
In this guide, we'll explore the essential things to do in the Lake District for your best trip ever. Keep reading to learn more!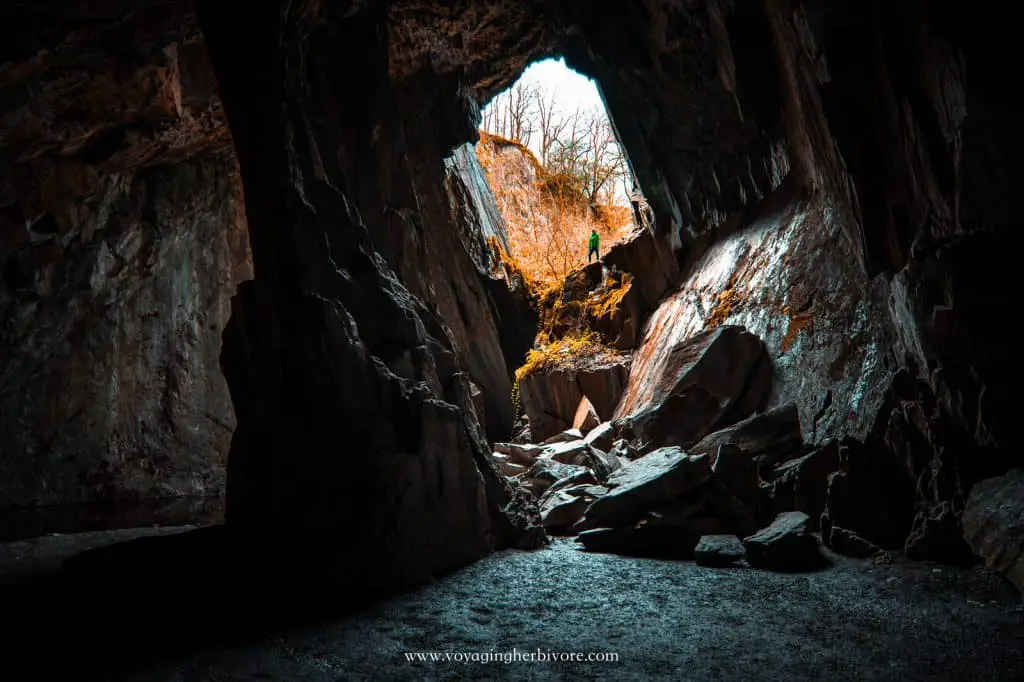 ---
This site is user-supported and that's why we use affiliate links. At no extra cost to you, we get a little bit of money when you purchase something through one of our links. Thank you for helping support ethical, sustainable, and plant-based travel! You can read more about our affiliate disclosure policy here.
---
1. Water Sports on Lake Windemere
Boating, kayaking, paddleboarding, jet skiing, or sailing on Lake Windermere – you're spoiled for choice in the Lake District.
There are any number of places to rent boats of all sorts from but we usually go with Low Wood Bay Watersports Center. Be sure to call in advance if you're heading down in the busy season.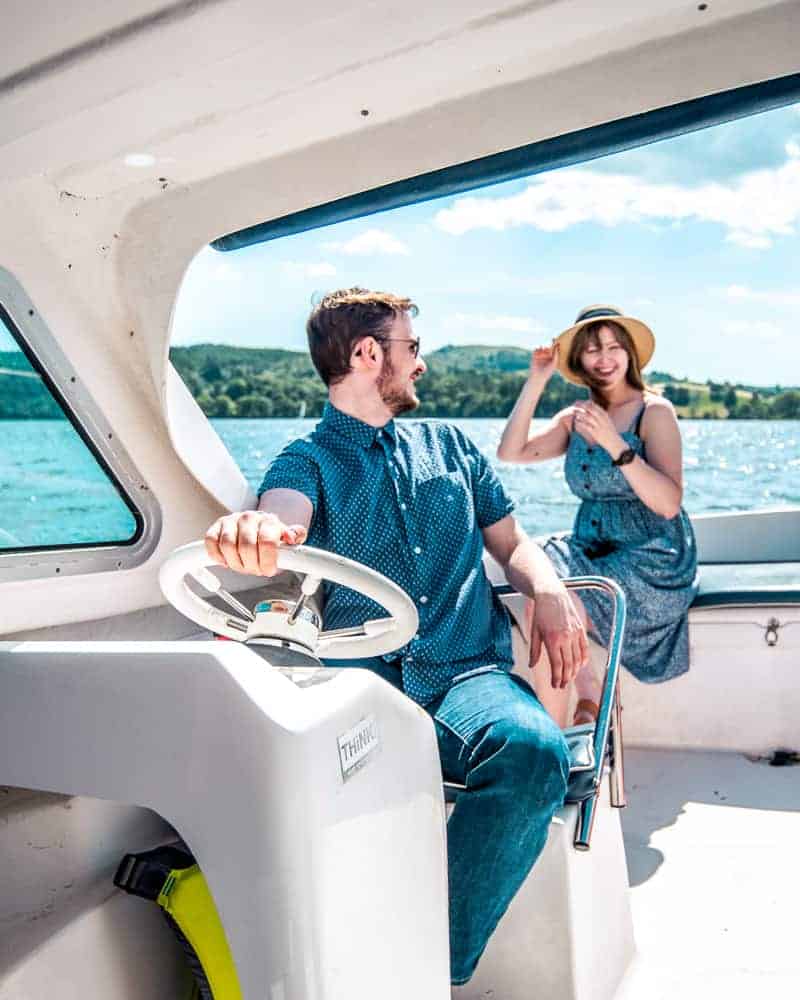 ---
2. Rent a Car and Get Lost While Driving
One of the best things to do in the Lake District is simply to take a drive. There are so many beautiful and undiscovered spots that you really only notice when you take a drive down the winding roads. Be sure to pull over when the view is just right!
One of our favorite spots is on the south-west side of Coniston Water. It's an unsuspecting parking lot that leads right to the water and would be a great place to launch with a paddle-board and who doesn't love free parking!
It can be incredibly beneficial to have your own blow-up paddleboard if you want to go off the beaten track and explore the less touristy areas of the Lake District. You'll definitely need a car to get around so be sure to compare prices on Enterprise and Expedia.
---
3. Explore Tilberthwaite Farm and Cathedral Quarry 
The Lake District has some epic spots to hike and explore and one of the best and most unique is Tilberthwaite Farm. Located a nerve wracking one-track road with frequent herds of sheep, this farm offers options to explore the old slate mines or just wander the trails nearby. There's also the option of staying at the Tilberthwaite Farm House which looks quite lovely and is sure to offer some serenity.
Just a short walk away from Tilberthwaite Farm but incredibly hard to find is Cathedral Quarry. There are no signs, Google Maps has no idea what's going on (not to mention the lack of service), and locals seem to be your only source of help. Thankfully, we ran across some very friendly walkers who used their trusty guidebook to take us to Cathedral Quarry and we only walked an extra 5 miles or so 🙃. Check out the full guide with written directions and a video guide here!
---
4. Hike Around Coniston Water
Coniston Water is not nearly as popular as Lake Windemere, but it is debatably so much more beautiful (perhaps because there are fewer people around!). The hikes surrounding Coniston Water are some of the best things to do in the Lake District that are sure to leave you breathless (both due to exercise and the beauty!). We recommend driving around Coniston Water before deciding where to start your hike. You should find several parking options.
Read More: Photos to Inspire Your Trip to the Lake District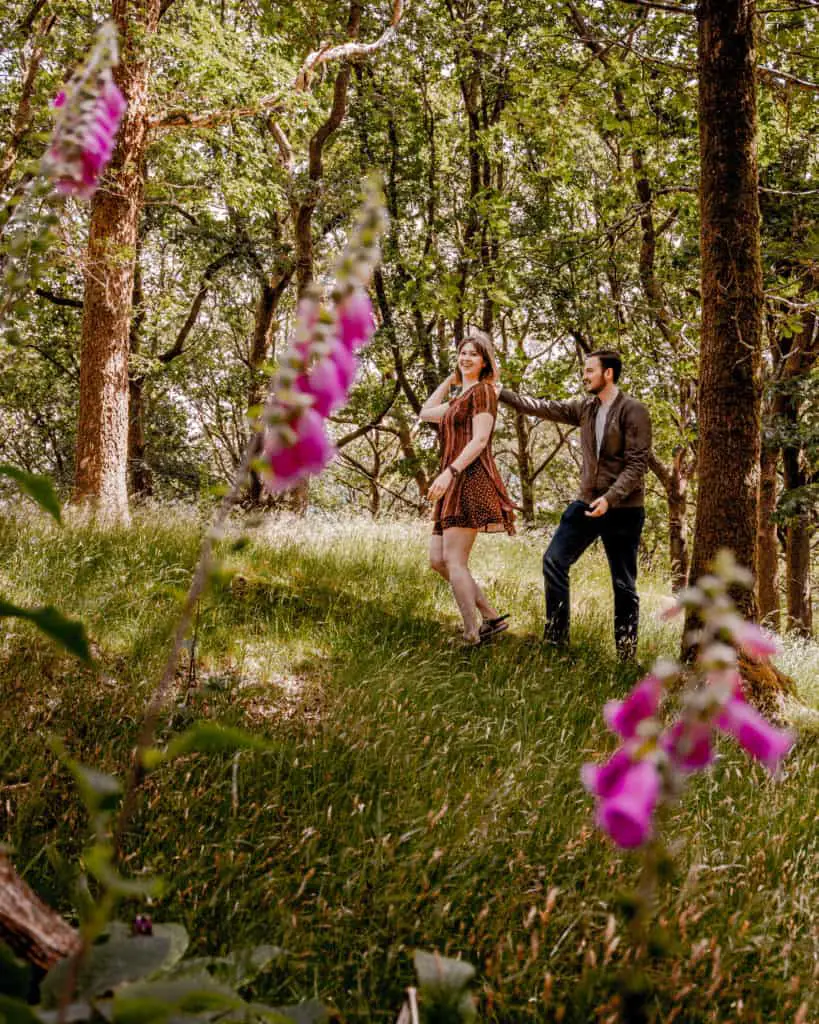 ---
5. Spend an Afternoon Wandering Around Cartmel
Cartmel is comparable to Grasmere in that it's an absolutely adorable town in the Lake District. You'll find pubs, pizza joints, vegan ice cream, boutique art stores, and so much more! It's easy to spend several hours wandering, drinking, and eating so be prepared to go home full of carbs and with some new trinkets.
Be sure to visit Unsworth's Yard for some locally made beer and fresh bread. There is also a cheesemonger but unfortunately, they don't have any vegan options yet (we bring our own cheese sometimes and no one has stopped us yet). After you've had your fill of savory, stop by Hales of Cartmel and try one of their many vegan ice cream flavors.
---
6. Enjoy a Private Sunset
One of the main attractions of the Lake District is that there are so many places undiscovered by tourists. One such place is this little gem at the very south of the Lakes where we always head for the sunset. It would be a great place to park your campervan and is amazing for flying a drone! To find out where. itis, you'll need to check out this guide.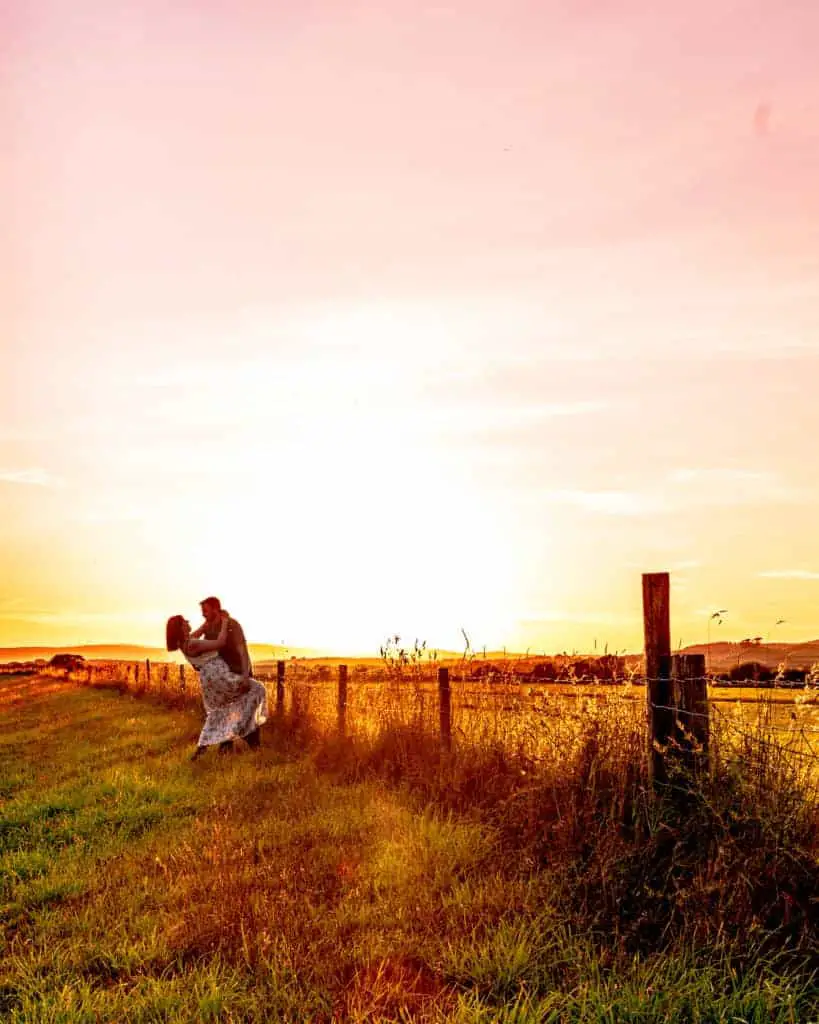 ---
7. Conquer the Old Man of Coniston
The Old Man of Coniston is one of the tallest hikes in the Lake District at 803 meters, a lot of which you have to scramble up (not well paved just climbing over rocks). Along the way is an abandoned mine, a tarn (lake), and some pretty incredible views!
Parking at the Old Man of Coniston is where the challenge arises. We parked in the town of Coniston which added about 30 minutes of walking each way. There is a parking lot further up so it's worth driving up to see if there are any spots.
The next issue comes in deciding how much time you should pay for. Four hours or eight hours is quite the difference and I'm here to tell you that four hours is not enough if you want to take any breaks. If you go with four hours (as we did), you can probably just barely make it up to the summit and back down the same way, but to do the full walk (which looked to include an impressive waterfall) and to actually enjoy the views, eight hours is recommended.
Sadly, I did not make it up to the summit but decided to call it quits slightly below since the last part was a full-on scramble. Be sure to subscribe to our Youtube channel for a full vlog about the Old Man of Coniston and more details on parking.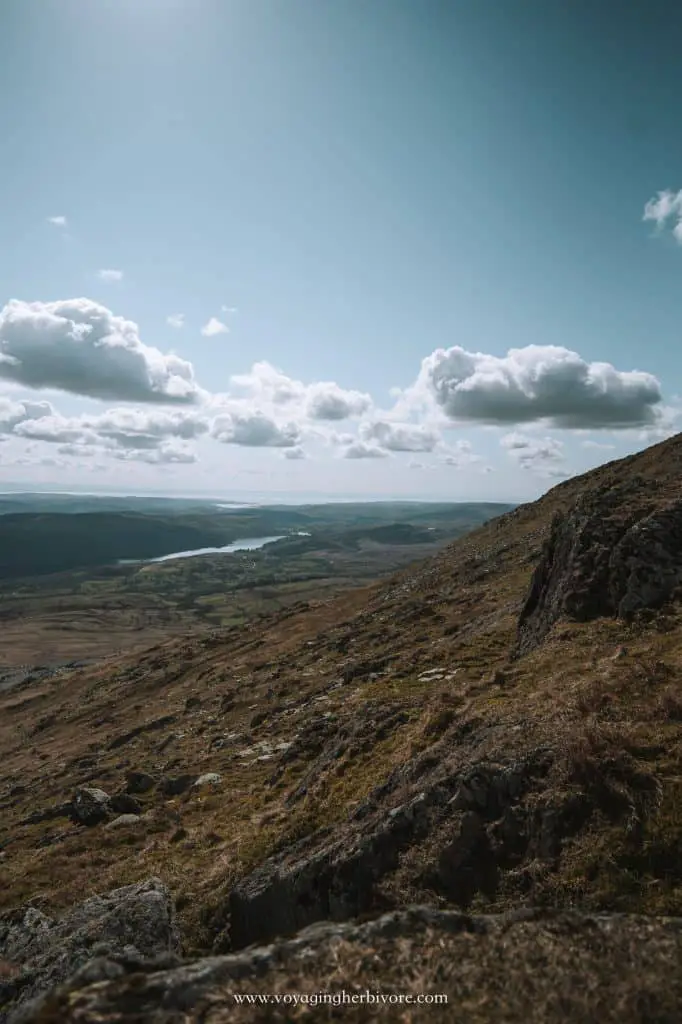 ---
8. Dare to Enter Rydal Cave
A must-visit attraction in the Lake District is Rydal Cave, located between Grasmere and Ambleside. Rydal Cave is a man-made cave and a former slate mine. It's very easy to access and the cheapest parking is located at Pelter Bridge Car Park. The walk from the car park to Rydal cave can be done in 15 to 20 minutes but getting up to the cave itself is a bit tricky as you do need to climb a pretty slick 10ft (or so) rock to get in.
Now according to some other articles Rydal Cave has two entrances, however when we visited it seemed to be more of a hollowed-out cave with a second tunnel leading into another hollowed-out and pitch-black area. There was no through space to be seen. We're keen to go back and check it out so we can confirm for you guys how to access both entrances to Rydal Cave (you can always help us out with fuel 😉 ).
Update: So. . . it turns out that we made a big mistake when visiting Rydal Cave. Watch the video the find out more.
---
9. Take an Easy Walk Around Tarn Hows and Tom Gill
Tarn Hows is an absolutely stunning National Trust site (free to visit) that's a fairly easy circular walk (stroller friendly if you just do the main Tarn Hows circular). If you want to add another short walk with several incredible waterfalls, it's worth trying the Tom Gill route. Park at Glen Mary Bridge Car Park (free if you're a National Trust member) and follow the river in to reach the main Tarn Hows walk. If you're brave, you can take a dip (this was taken in April with Anna of My Travel Scrapbook who clearly has a much better cold tolerance than I do!).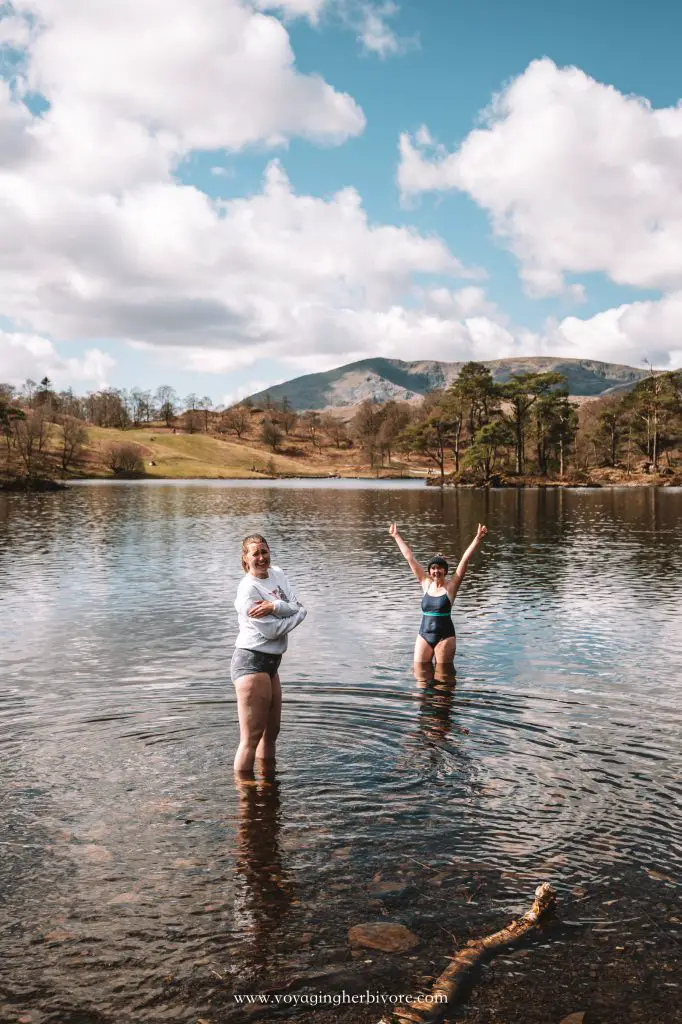 ---
10. Visit Stock Ghyll Force Waterfall
Located only a 20 minute walk outside of Ambleside, Stock Ghyll Force is an incredible waterfall at 70 feet tall. It's also one of the easiest waterfalls to access in the Lake District and from the main road could be seen in 10 minutes.
If you can find us in this photo you can see just how large this waterfall absolutely is!
Keep in mind that to street park in Ambleside you'll need to get a free timer disk from a local shop and can park for about an hour with it, plenty of time to park, walk, and see Stock Ghyll Force.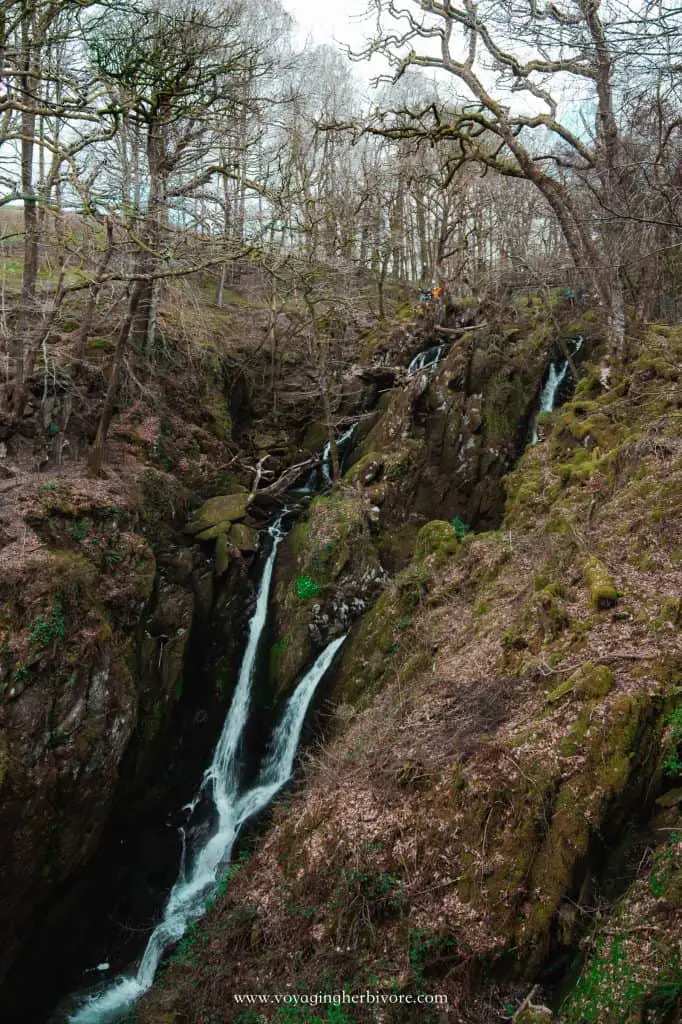 ---
11. Discover an Incredible View of Lake Windermere at Gummer's How
If you're looking for an absolutely incredible view of Lake Windermere with minimum effort, you'll want to head to Gummer's How, located on the South East side of Lake Windermere. Simply drive up, park in the car park or on the road, and grab a few photos! A great activity after your legs are unwilling to move from the Old Man of Coniston!
---
Parking in the Lake District
Parking in the Lake District adds up quickly. If you're planning to do long walks, you'll want to get the max time (something we didn't do at the Old Man of Coniston, and sadly I didn't make it to the summit because of this).
One way to cut the cost of parking is to invest in a National Trust membership. Parking at National Trust sites (which are everywhere) is free and you'll get free entry into the sites. Plus, it works at National Trust sites all over the country so you're not just limited to the Lake District.
---
Stay in the Lake District
---
Lake District Essentials
If you're heading to the Lake District, you'll need a waterproof jacket, hiking boots, and a few other essentials like National Trust and English Heritage memberships (they pay for themselves with free parking). Check out our recommendations below.
---
What Camera Gear Do We Use?
If you want the full list of things we keep in our camera bag, check out the complete guide or browse our photography guides.
---
Free Resources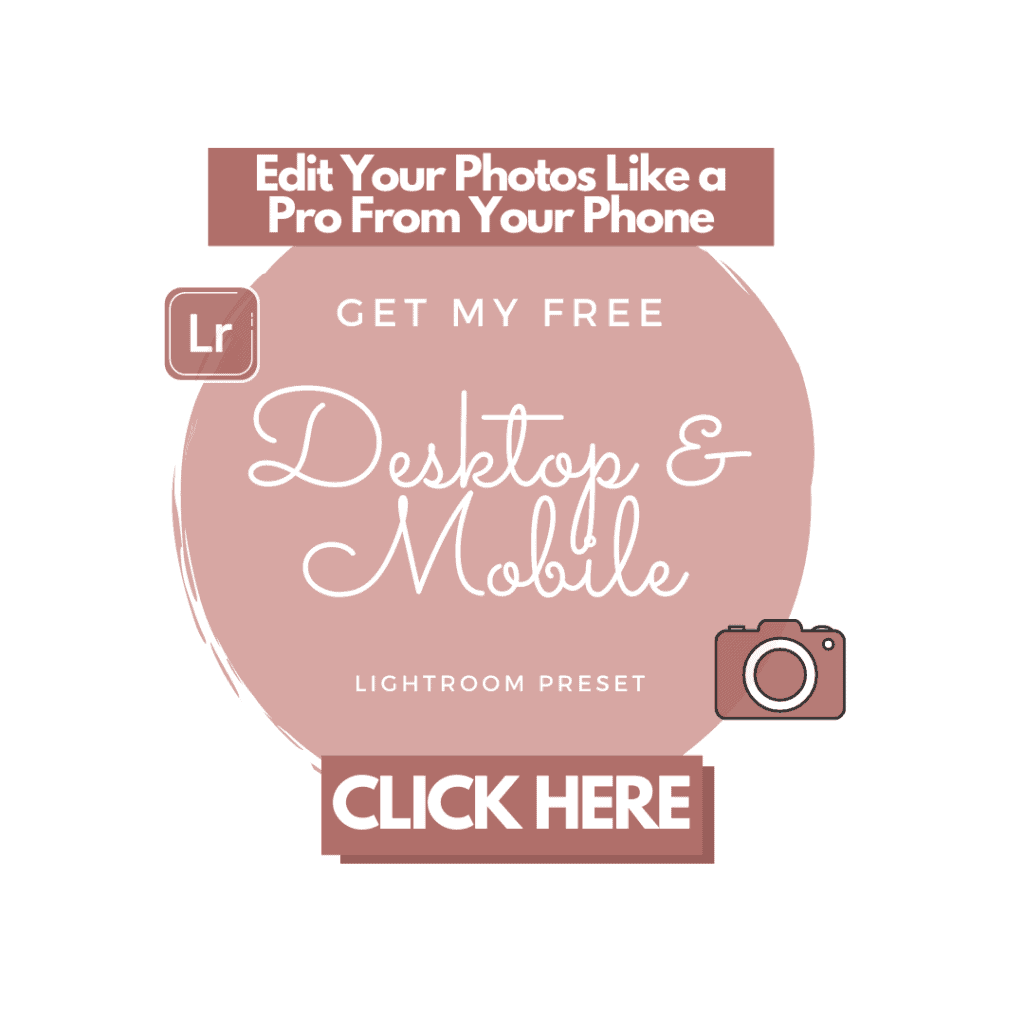 ---
More Lake District Guides
---
And as always, you can find more sustainable travel content on Instagram @VoyagingHerbivore, Youtube, and TikTok and to get updates straight to your inbox, enter your email below in the footer, or to the right on the sidebar.

If you found this guide helpful and want to help us keep these resources free,
please consider making your next Amazon, Expedia, Hostel World, Etsy, and Booking.com purchase through our links (just click right on those words – you can do it right now and unless you clear your cookies before your next purchase, it will remember). It costs you no extra and gives us a small commission. Thank you!
---