If you haven't been to Scotland before you may not know what fantastic landscapes Scotland has, and what varieties of natural features and magical cities you can visit. Scotland's regions differ in many things, and learning about them will give you an excellent idea of which you should visit first. These magnificent landscapes create 15 regions we recognize today in Scotland, and these are:
Read More: What to Wear in Scotland: Clothing Itinerary Ideas for Your Scottish Trip
---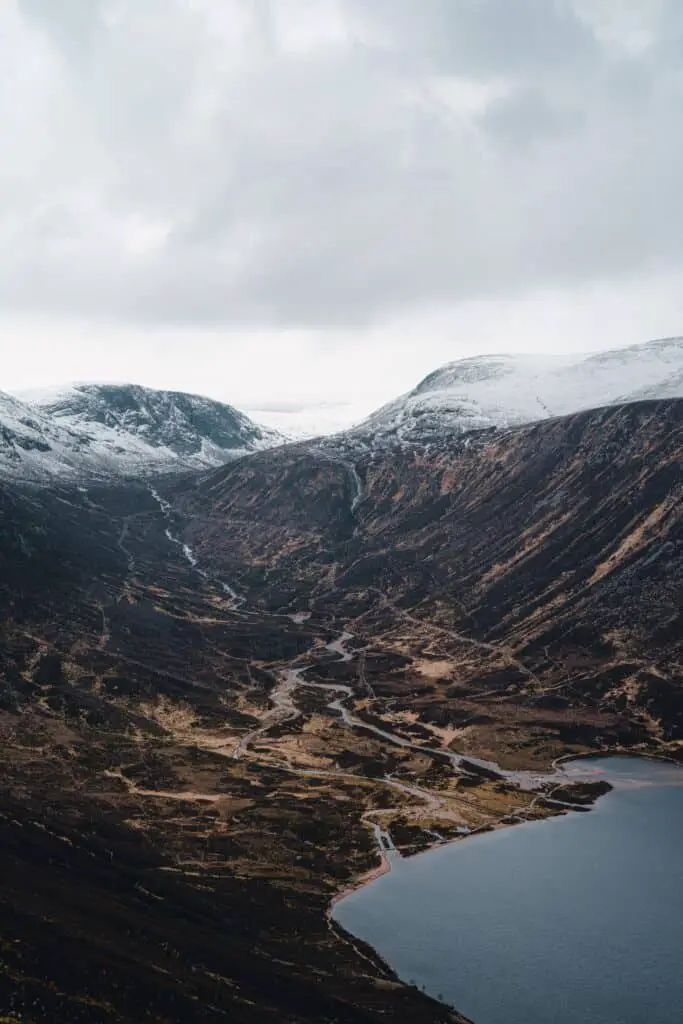 1. Aberdeenshire
The region around the city of Aberdeen is known as Aberdeenshire, and it is situated on the northeast coast of Scotland. From the Banffshire coast in the north around to St Cyrus National Nature Reserve in the east, it stretches and is home to stunning coastlines which includes charming seaside villages, sandy bays and gorgeous cliffs. As it travels towards the Cairngorms National Park, it also passes through some amazing mountain landscapes.
While in Aberdeenshire, don't forget to visit the Scottish pyramid (known locally as the Secret Scottish Pyramid), which is quite the hidden gem.
Whether you're searching for a weekend trip or a longer staycation, Aberdeenshire is accessible by train or plane from other regions of the UK. In this fascinating region of Britain, you'll discover charming lodging options, wonderful wildlife, and mediaeval castles.
---
2. Argyll & The Isles
Argyll & The Isles is the ideal location for an escape amidst breathtaking settings since it combines gorgeous scenery with island paradises, and it belongs to some of the most scenic Scotland regions right now. One of the best sites in Scotland to witness iconic species, including red deer, puffins, golden eagles, seals, otters, and more, the area is home to 23 inhabited islands that each offer peaceful beaches. It is situated on Scotland's west coast. 
There are numerous historic structures to explore in Argyll and The Isles because of its rich past. Visit the Inveraray Jail's interactive experience or the Kilchurn Castle ruin on the shores of Loch Awe. 
Additionally, whether you are a beginner or are carrying your equipment, there is no better spot for all types of water sports with freshwater lochs, coastal waters, and sea lochs. Go wind and kitesurfing in Tiree if you have experience, or join a local wild swimming group that will take you to safe bays and beaches.
---
3. Ayrshire & Arran
The west coast of Scotland's Ayrshire & Arran region is home to sand beaches, rural communities, and the joys of island life. Robert Burns, who is considered to be the National Bard, was born in this area. Ayrshire and Arran have a wide variety of things to do. You can discover the Vikings who previously walked these very shores, discover the top Burns attractions, or go through a historic castle.
Discover the miles of trails, the golden beaches, and the clear rivers that provide everything from world-class golf to outdoor swimming, sailing, mountain biking, and treetop adventures. You'll find a remarkable selection of lodging options, including some of the nation's most prized hotels and spa resorts.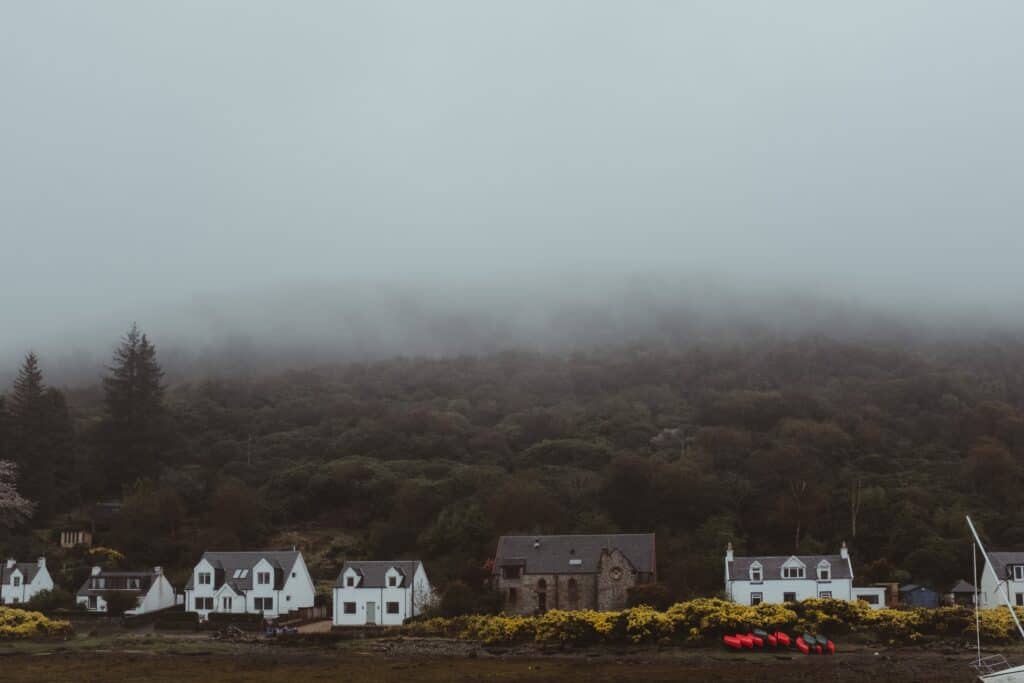 ---
4. Dumfries & Galloway
Scotland's Dumfries and Galloway region is stunning, including an undulating coastline with rocky shorelines and sandy beaches as well as acres of forest and greenery inland. You can enjoy outdoor activities, historical and cultural sites, delectable cuisine, and much more during your vacation here.
The fact that Dumfries and Galloway are home to some of Scotland's finest castles is just another excellent reason to travel there. The Scottish and English borders are not far from Dumfries and Galloway. Consequently, during the several battles between these two countries, this zone served as one of the first lines of defence. As a result, battle-proof forts and castles are created. 
---
5. Dundee & Angus
The sunniest city in Scotland is Dundee, which is located on the country's east coast. Although this city may be smaller than some other well-known locations, like Edinburgh, it is still worth a visit because of its coastal location, historical history, and proximity to some of the best beauty and wonders the county of Angus has to offer.
Some of the activities you can enjoy in this Scotland region are glen hillwalking, watersports, historic homes, and amazing cuisine. The city of Dundee was named the UNESCO City of Design, and there are so many cultural and architectural places you can see in this modern city.
---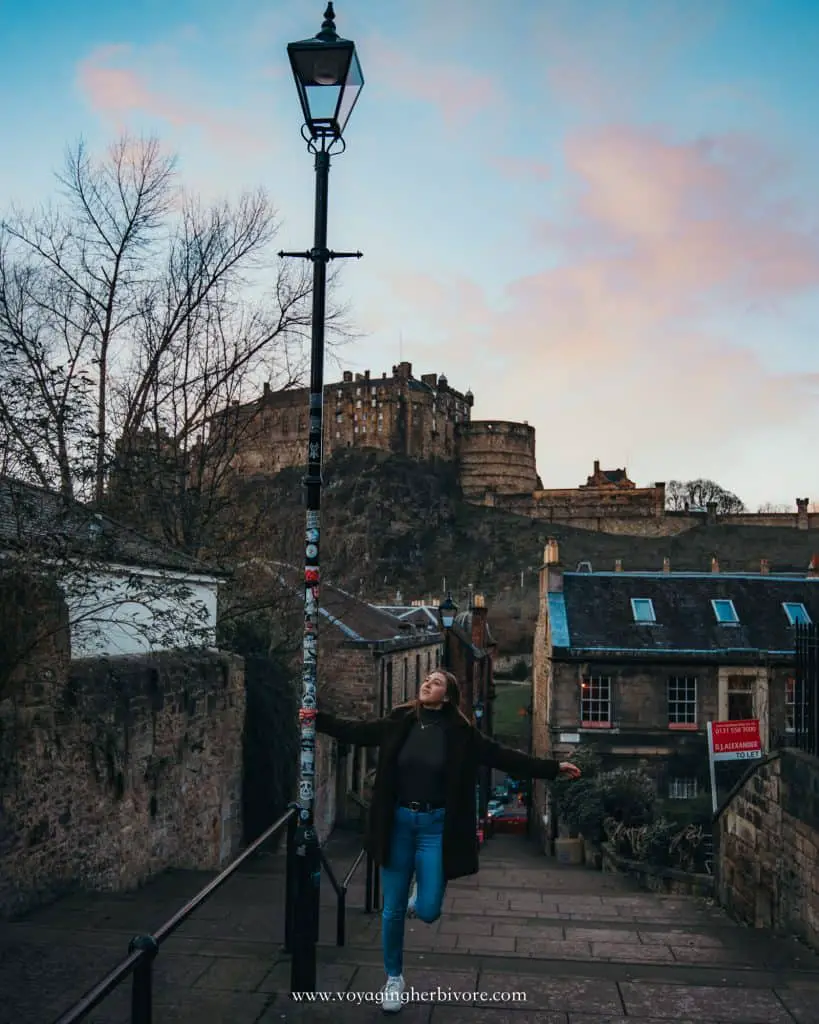 6. Edinburgh & The Lothians
Edinburgh & The Lothians, which includes Edinburgh, the capital of Scotland, East Lothian, Midlothian, and West Lothian, is a small region filled with popular tourist destinations and undiscovered jewels. 
You may anticipate a wide variety of travel opportunities throughout Edinburgh and the Lothians, as is typical of most major cities. The city hosts several fascinating festivals throughout the year. In addition to this, there are some of the best museums in the UK located in Edinburgh, as well as restaurants, breweries, and sightseeing opportunities.
---
7. Fife
The region of Fife is home to numerous historical marvels, quaint seaside communities, and breathtaking natural settings. You may be familiar with cities like St. Andrews and Culross, but if you explore more of Fife, you'll be rewarded with incredible discoveries everywhere you look. It's also really simple to explore Fife because Dundee and Edinburgh are both within half an hour's drive and less than 10 minutes respectively from the east coast region. 
Fife has a lot more to offer adventurers, urban tourists, museum visitors, cyclists, and foodies alike. In Fife, there is unquestionably something in the air. It's the place where you can unbeatably find local cuisine and drink while you unwind. Other things to do is walk along the Fife Coastal Trail, follow in the footsteps of golfing legends, choose from miles of award-winning beaches, and see Outlander stars.
Read More: Exploring Fife Coastal Path: The Complete Guide 
---
8. Greater Glasgow & Clyde Valley
Greater Glasgow & The Clyde Valley has a lot to be proud of, including open areas, fantastic attractions, and some of the world's friendliest people, which is why it is among the most popular of Scotland regions to visit. It might be overwhelming to decide what to do in Glasgow because there are so many wonderful attractions and well-known monuments to choose from. The best way to see the city and the surrounding Clyde Valley in all its splendour is on a prearranged Glasgow tour.
Scotland's largest city, Glasgow, is brimming with things to do, whether you're searching for Glasgow attractions to see in a single day or organising a multi-day trip to the region. Glasgow, regarded by connoisseurs as one of Europe's premier cultural hotspots, is renowned for its flamboyant fashion, ground-breaking design, and distinctive architecture.
Also, you can follow the River Clyde's course south to the quaint settlements of the Clyde Valley, such as Lanark, or west through Paisley and out to Greenock on the coast. Along the way, you'll pass through gorgeous scenery, enjoy action-packed family outings, UNESCO World Heritage Sites, and a wealth of fascinating history.
---
9. Loch Lomond, Trossachs, Stirling & Forth Valley
The beauty of Loch Lomond, The Trossachs, Stirling, and Forth Valley is incredible. This region spans throught central Scotland from east to west. There is no lack of things to do and places to discover thanks to the beautiful old cities, countryside, glens, and mountains.
Unquestionably, the region's strongest suit is its landscape, which benefits from some of Scotland's most breathtaking and well-known views. The Loch Lomond and The Trossachs National Park, which was Scotland's first national park and covers approximately 2,000 square kilometres, is at the top of the list. 
In addition to this, there is the more compact but no less beautiful Queen Elizabeth Forrest Park, which extends up towards the Highland region. Together, these two parks include everything from hiking trails to bridle baths to Munros. Also, there are 39 miles of shoreline encircling three sea lochs, 22 lochs, numerous miles of rivers, and one lake.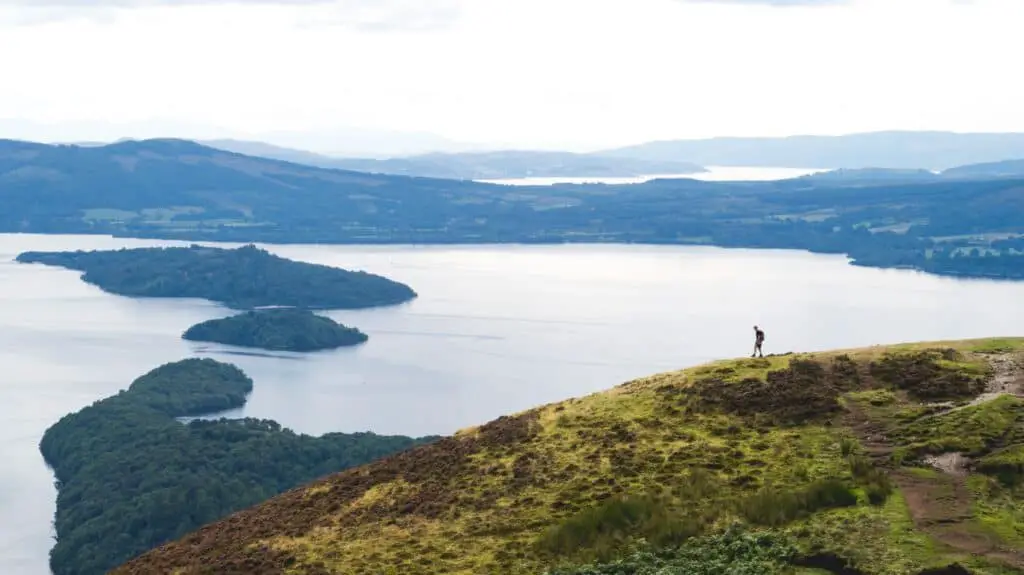 ---
10. Orkney
You won't have any trouble falling in love with Orkney thanks to its extensive coastline, stunning beaches, and panoramic vistas. Explore this archipelago, a collection of 70 islands, 17 of which are populated.
Visit sites that date back 5,000 years in the UNESCO Heart of Neolithic Orkney, wander along picture-perfect beaches and breathtaking sea cliffs, get up close to incredible animals, and re-establish your connection to nature in Orkney.
---
11. Perthshire
Perthshire promotes itself as the "Big Tree Country" because it has more than 200,000 acres of forests. There are swift rivers, cascading waterfalls, and tranquil glens, among other things. The region is the ideal location for family-friendly outings or adrenaline-pumping outdoor excursions because of its boundless expanses of beautiful woodland.
The three championship golf courses at Gleneagles are among the oldest and most well-known golf courses in the world, and they are all located in Perthshire. Pitlochry Festival Theatre is another place worth visiting. The Theatre in the Hills in Scotland is a mystical venue for the performing arts which is unique and very interesting to visit.
---
Recommended Tours & Activities
---
12. Shetland
The Shetland Islands are home to some of the most amazing landscapes in the UK and have an unrivalled Viking heritage. You may go to Shetland at your own pace and in your style, whether you want an adrenaline-pumping adventure or a gentler pace.
Discover the seaside and take in the kilometres of gorgeous shorelines that are bordered by towering clifftops, spotless beaches, and azure waters. On the Shetland Islands, you can see amazing wildlife, including orcas, otters, seagulls, and seals, in addition to the well-known Shetland ponies.
---
13. The Highlands
The Scotland you envision is the Scottish Highlands. This is the ideal setting for your upcoming adventure because it has friendly people, a distinctive culture, stunning scenery, enchanting castles, and interesting history.
Discover the enigmatic Loch Ness, travel through the Cairngorms National Park, admire the renowned castles on the Isle of Skye, see dolphins playing off the Moray Speyside shoreline, climb Ben Nevis, the tallest mountain in Britain, in Lochaber, or discover the untamed Caithness coastline.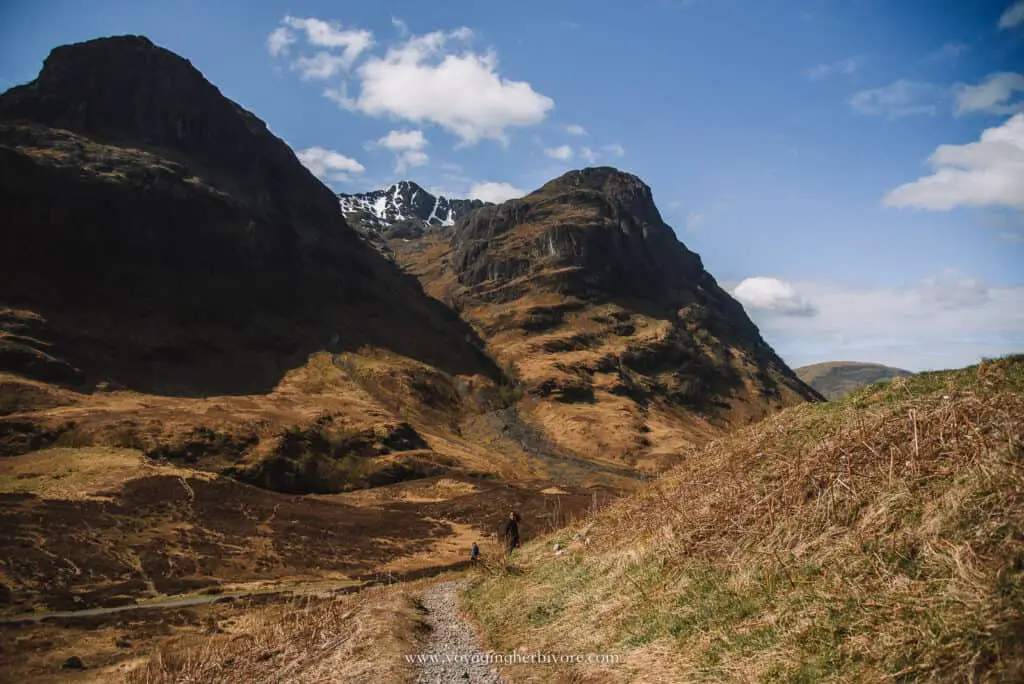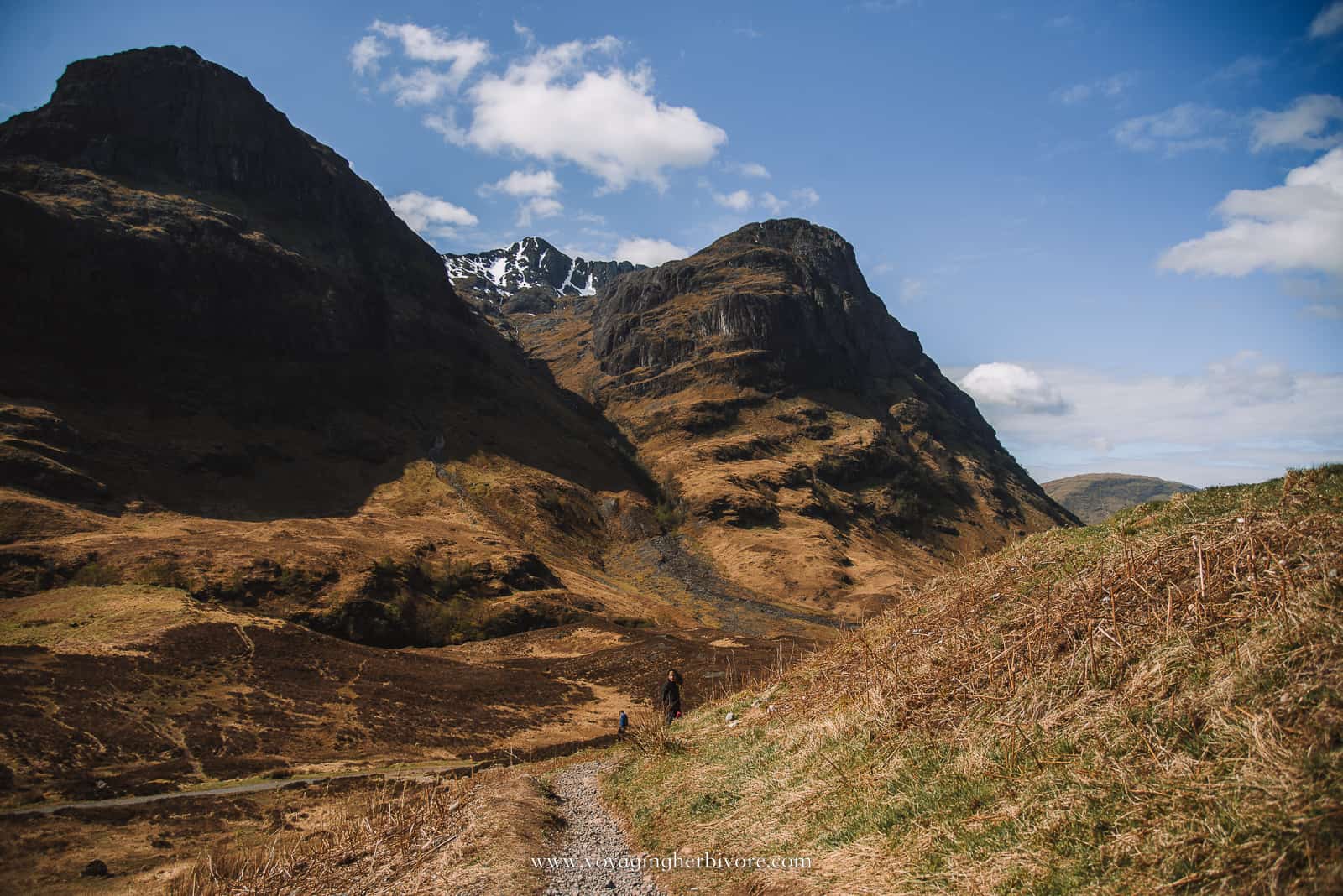 ---
14. The Outer Hebrides
Off Scotland's west coast are a group of connected islands known as the Outer Hebrides, each of which has its way of life. Powder-white beaches, untamed Atlantic surf, a variety of wildlife, and a thriving Gaelic culture may all be found on the Hebridean islands, one of the most beautiful Scotland regions.
Boat tours to islands including St. Kilda, The Flannans, and Mingulay are available for the daring. You will get the chance to view amazing marine and avian life here. Among other watersports, surfing, wild swimming, and kayaking, are excellent ways to experience coastal waters.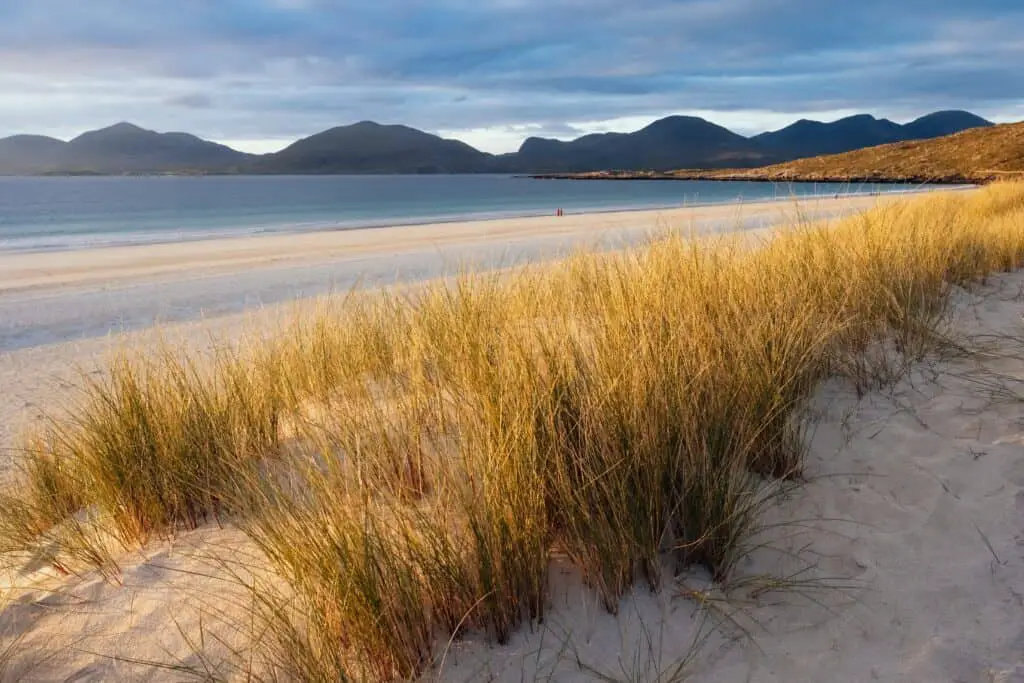 ---
15. The Scottish Borders
With Edinburgh and The Lothians to the north, Dumfries & Galloway to the west, and Northumberland in northern England to the south, The Scottish Borders is strategically located as possibly the easiest place in Scotland to get to.
Discover the stunning coastline, the open, rolling countryside, the mesmerising abbeys, the majestic stately homes and castles, and the traditional and genuinely distinctive Common Ridings. 
---
Scotland FAQs
How Many Scottish Regions Are There?
Scotland has 15 areas that we can consider Scotland regions. They are all divided into three main geographical areas, the mountainous, the Central Plain, and the Southern Uplands.
Which Scotland Region Is Dundee In?
Dundee is situated in Dundee & Angus region, which is located in east-central Scotland.
Which Scottish Region Is Edinburgh In?
Edinburgh is part of the Lothians region, one of the most scenic and tourist-oriented regions in  Scotland.
---
More Scotland Posts
---
Free Resources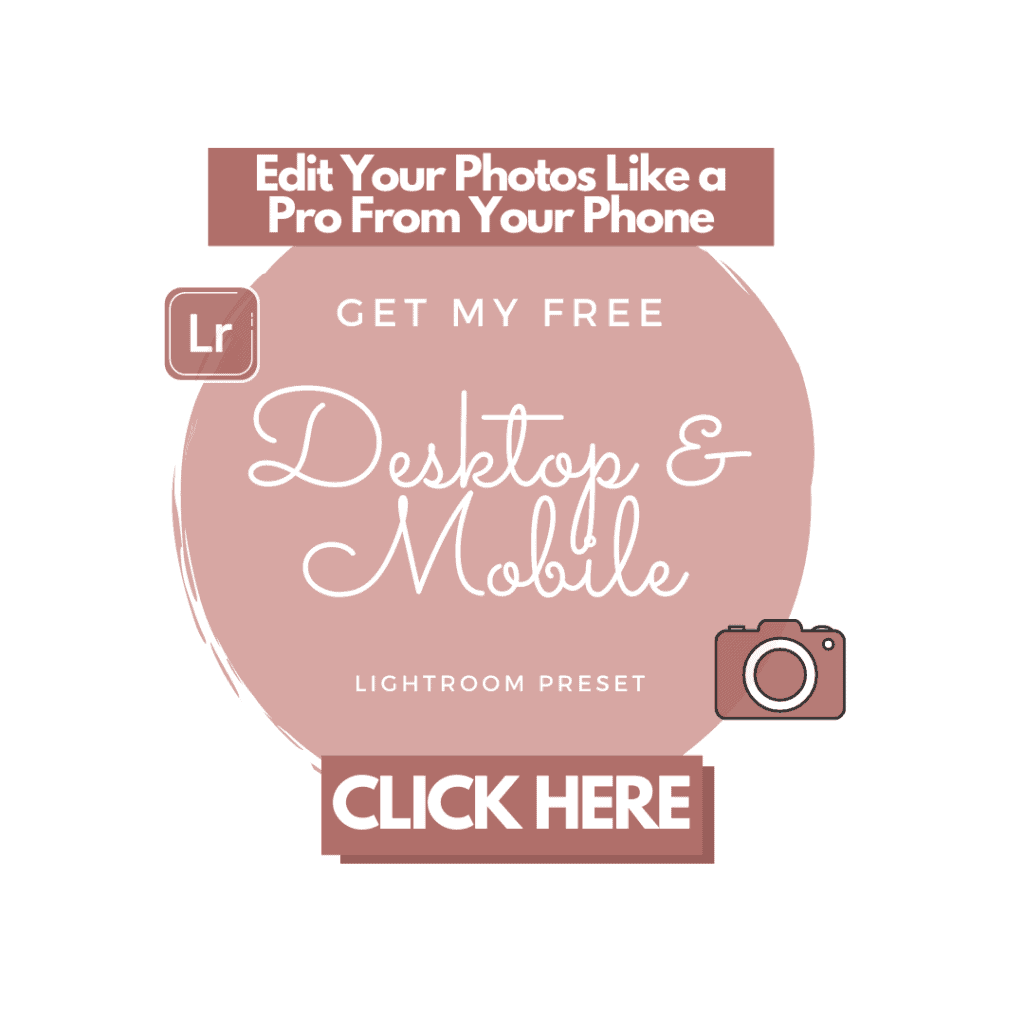 ---
And as always, you can find more sustainable travel content on Instagram @VoyagingHerbivore, Youtube, and TikTok and to get updates straight to your inbox, enter your email below in the footer, or to the right on the sidebar.

If you found this guide helpful and want to help us keep these resources free,
please consider making your next Amazon, Expedia, Hostel World, Etsy, and Booking.com purchase through our links (just click right on those words – you can do it right now and unless you clear your cookies before your next purchase, it will remember). It costs you no extra and gives us a small commission. Thank you!
---
Pin Scotland Guide