Croatia is a country stunningly beautiful but yet many parts are seemingly under-visited. We stayed on the island Vis (where Mama Mia 2 was filmed just a few months before we visited!) and then we headed back to the mainland to Split. This guide to photographing Croatia will help you capture the stunning country.
---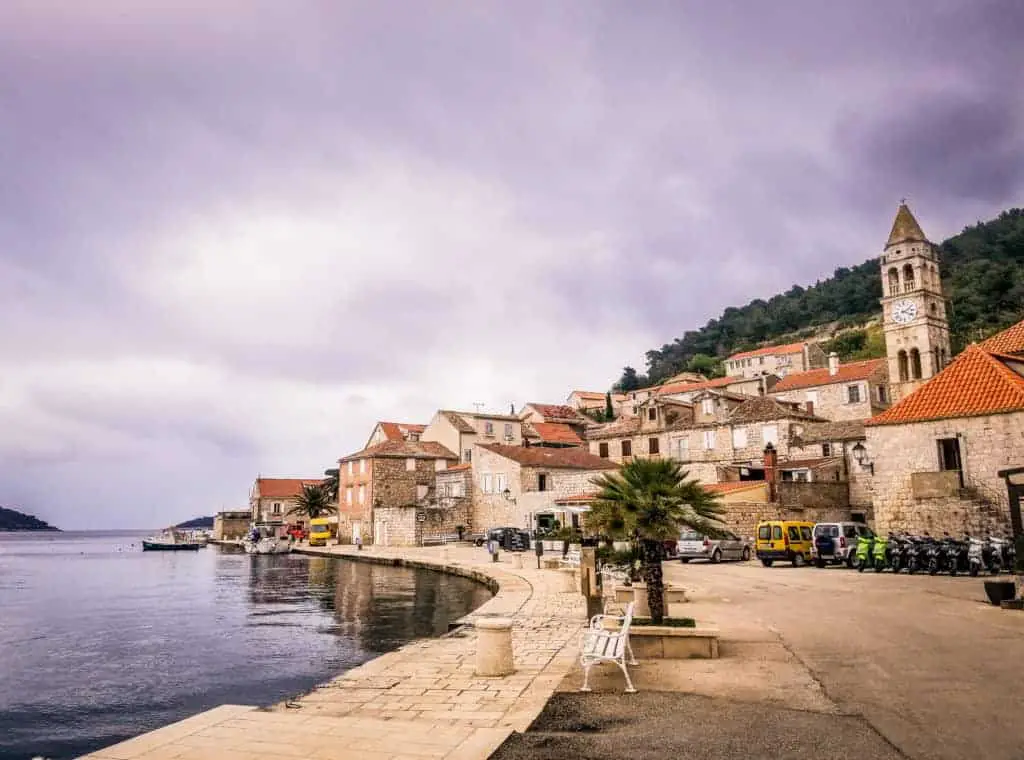 ---
This site is user-supported and that's why we use affiliate links. At no extra cost to you, we get a little bit of money when you purchase something through one of our links. Thank you for helping support ethical, sustainable, and plant-based travel! You can read more about our affiliate disclosure policy here.
---
General Croatia Photography Tips
Croatia has some truly stunning and unique architecture. While not quite the bright whites of Greece, you'll spot endless rows of beautiful cream-colored and red-roofed houses and buildings.
Be conscious of your white balance. Between seas, incredible Croatian beaches, and light-colored homes, when photographing Croatia you'll want to be conscious of how your camera interprets the whites of your image. Sure, you can fix this in post-processing, but it's always better to get it right the first time!
Photographing wildlife requires patience and dedication. Especially if you're staying on a small island, there will be an abundant array of wildlife to photograph in Croatia. When we were there in April of 2018, Srebrna beach, which is much easier to reach by boat, the little cove was filled with jellyfish babies so we didn't get out to swim. See the gear guide below for underwater shooting gear.
---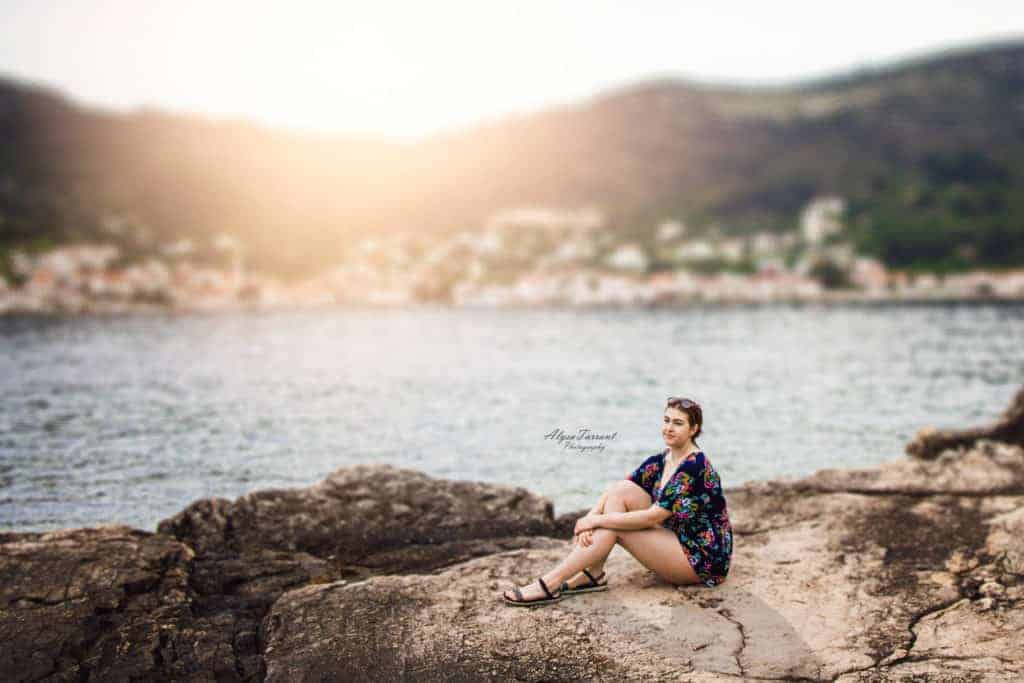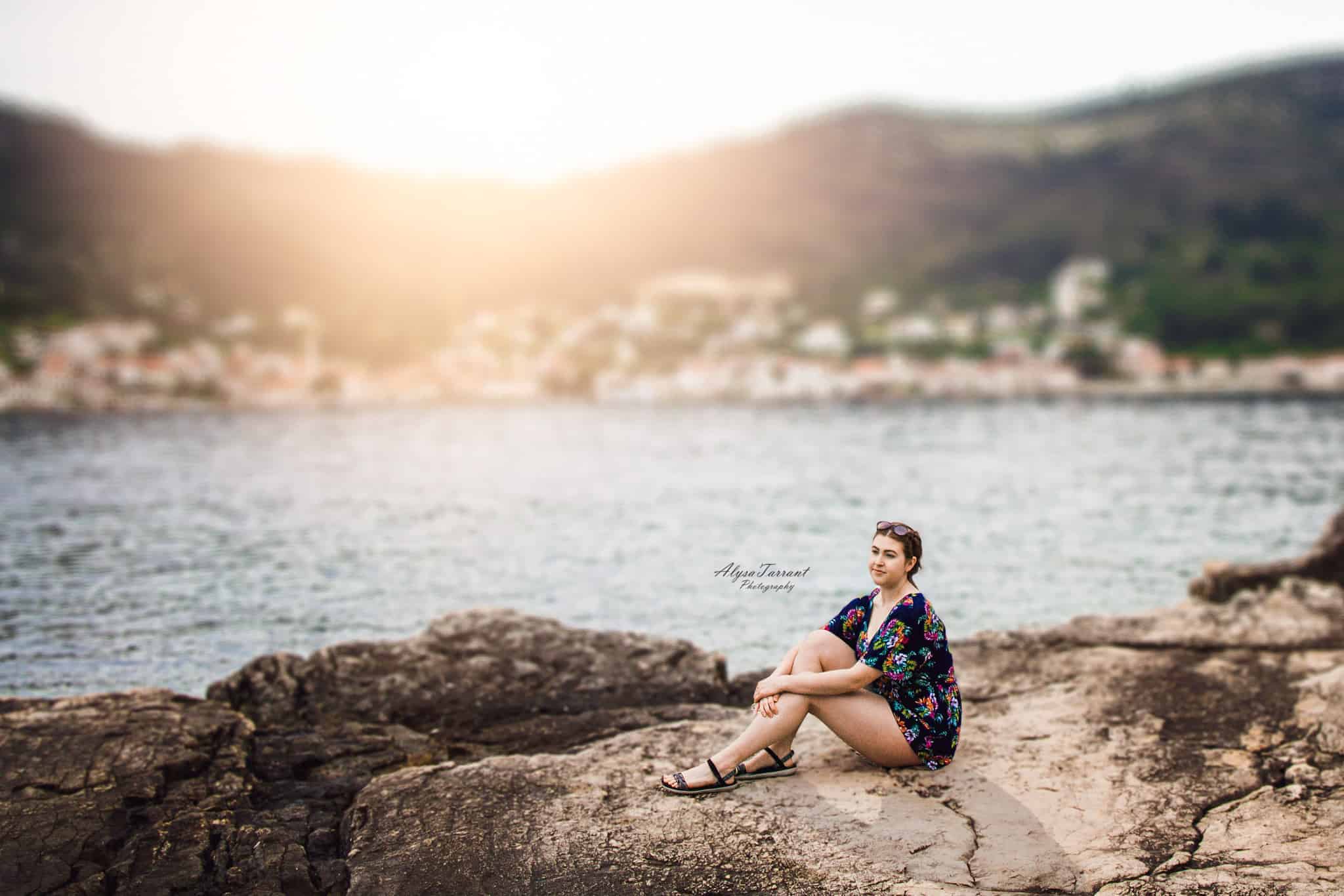 ---
Stand out from the ocean. The ocean is vast and can overwhelm a photograph, so make sure what you wear stands out! Bold colors like red and white will make you the focus of your photograph.
Don't be afraid to go off the beaten track. Especially in Croatia, many of the best beaches (like the one below) are unmarked and are only recognizable from the satellite view on Google Maps. Just because it's not easily accessible or because it's unmarked, dare to explore (legally)! And always, always, always brings your camera to get those amazing Croatia photography shots.
Read More: Photographing Bern, Switzerland
---
---
Camera Body Guide
Beginner Body: If you're just beginning your photography journey and/or are looking for something that won't break the bank, check out the Nikon d3000 and 5000 range. When I first started getting into photography, I purchased the Nikon d3100 and kit lens. Kit lenses are almost never useful, so check out the next section to upgrade your gear for better Croatia photographs. All of the photos in this post were shot with the Nikon d3100 and the cheaper 35 mm lens linked below.
Nikon d3100 | Nikon d3400 | Nikon d5600
Advanced Body: If you're looking to upgrade or have some cash to spare, we shoot with the Nikon d750. Any FX (full-frame) camera is ideal for travel because it allows you to shoot in a range of conditions and improve the white balance while shooting and post-processing. You could also consider investing in a mirrorless camera, which I haven't personally tried, but they're all the rage! Check out our Photography Guide to Paris to see photos shot with the d750.
Nikon FX d750 | Nikon Z 50 DX Mirrorless
---
---
Underwater Photos Guide
If you're heading anywhere with water and options for snorkeling, diving, or epic waterfalls, you'll definitely want to bring a waterproof camera that can go underwater. Great and affordable underwater camera gear to invest in is we'll are GoPros and a dome for underwater shooting. The dome helps avoid distortion caused by water and allows you to get cool split shots where the camera capture both above and below the water (see below). The great thing about action cameras (waterproof and fit for a bit of rough and tumble) is that they're typically made for both photo and video use so can be used to shoot Youtube videos as well.
GoPro Hero 8 | Underwater Camera Housing*| Panasonic Waterproof Camera
*Note: Underwater camera housing will be specific to your camera.
To get gorgeous and clear underwater photos where skin doesn't look oddly green, you need to invest in a red lens filter. Although it can be fixed with editing, it is always better to get things right in-camera and save yourself the job in Photoshop and Lightroom.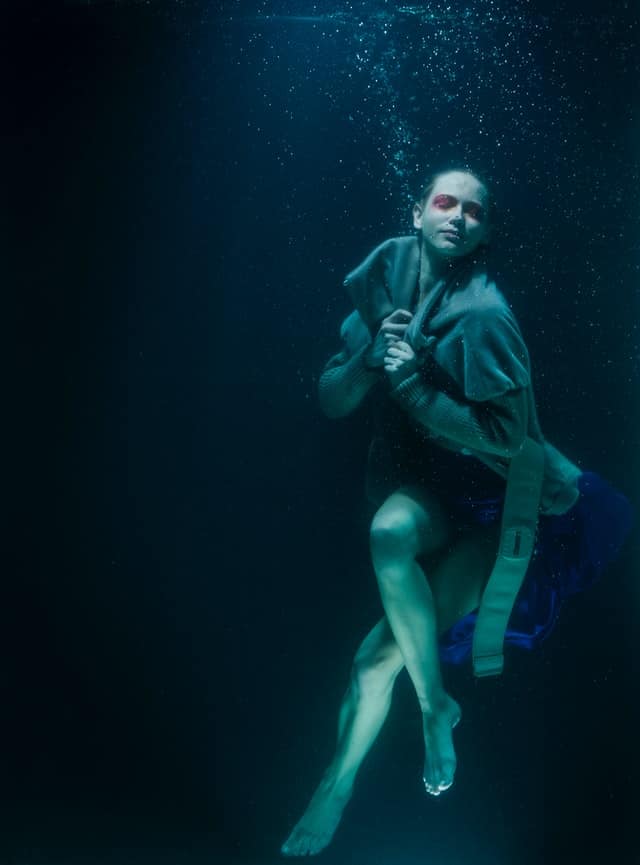 ---
Lens Guide
Architecture Lens: The architecture of Croatia, especially in Dubrovnik (which is so much more than the Game of Thrones set) is so incredibly unique and worth a snap. Although it is possible to shoot architecture with a prime lens (see the very first photo in this Photographing Croatia article) you'll have much better luck with a wide-angle lens. Almost all of our London photos were shot with a wide-angle lens and these are almost all couple portraits. A wide-angle lens is very versatile!
$ Wide Angle | $$ Wide Angle | $$$ Wide Angle
Portrait Lens: A prime lens for portraits really is a must-have for any photographer and anyone photographing Croatia. This lens allows you to achieve that blurry background and the bokeh (light spots) that are always so coveted. Many phones do have this feature but these lenses often aren't too expensive and are well worth the investment if you already have a camera body.
$ 35mm | $$ 35mm | $ 50mm | $$ 50mm
---
---
Drone Guide
As of the time of writing, drones are legal in Croatia, and it's a good thing because you're sure to get some amazing footage and photos. I'm waiting for the day that I drag Jack to Croatia to capture the beautiful islands, waterfalls, beaches, and buildings that are this stunning country. We fly a DJI Mavic Air and have loved its size, although the battery life (on pretty much all drones) does leave something to be desired. Make sure you invest in an extra two or three batteries if you want to fly more than 15-20 minutes. No Croatia photography guide is complete without a drone recommendation!
DJI Mavic Air |Mavic Mini| Parrot Anafi
Read More: Best Drones for Under $850
---
---
Invest in Adobe Software
Do yourself a favor and invest in Adobe's $10/month photography plan. You'll have access to Lightroom and Photoshop which are probably the most widely used photo editing software used. Give the free trial a shot to see how you like it.
Taking a photo but not editing it is like making cake batter but not baking it! Still good but it could definitely be better.
Read More: 32 Beautiful Sunrises to See in Your Lifetime
---
Sustainability
Sustainability doesn't just mean reusable water bottles, trains over planes, and avoiding straws. Additionally, purchasing used/refurbished camera gear is a great way to be more environmentally friendly when photographing Croatia (or anywhere!). Electronic waste doesn't harm the environment nearly as much as animal farming or transportation does, but it still contributes to the ever-growing landfills and we need to do our part.
Of the $206 billion spent on consumer electronics in the U.S. in 2012, only 29 percent of the resulting e-waste generated was recycled. The rest were simply trashed. Who even remembers what they did with their first (or third, or fifth) iPhone?

The Atlantic
Read More: Sustainable Travel
Buying refurbished camera gear and electronics for your Croatia photography trip means that we can do a small part in making a more sustainable world. Not to mention that it's better for your wallet! Granted, sometimes we can't repair electronics, but they can be sold or recycled at special electronic waste sites. Google "Where can I recycle electronics?" to find a center in your area.
Find used camera gear on:
Amazon | Swappa | Adorama | Facebook Marketplace | Facebook Groups
---
What Camera Gear Do We Use?
If you want the full list of things we keep in our camera bag, check out the complete guide or browse our photography guides.
---
Free Resources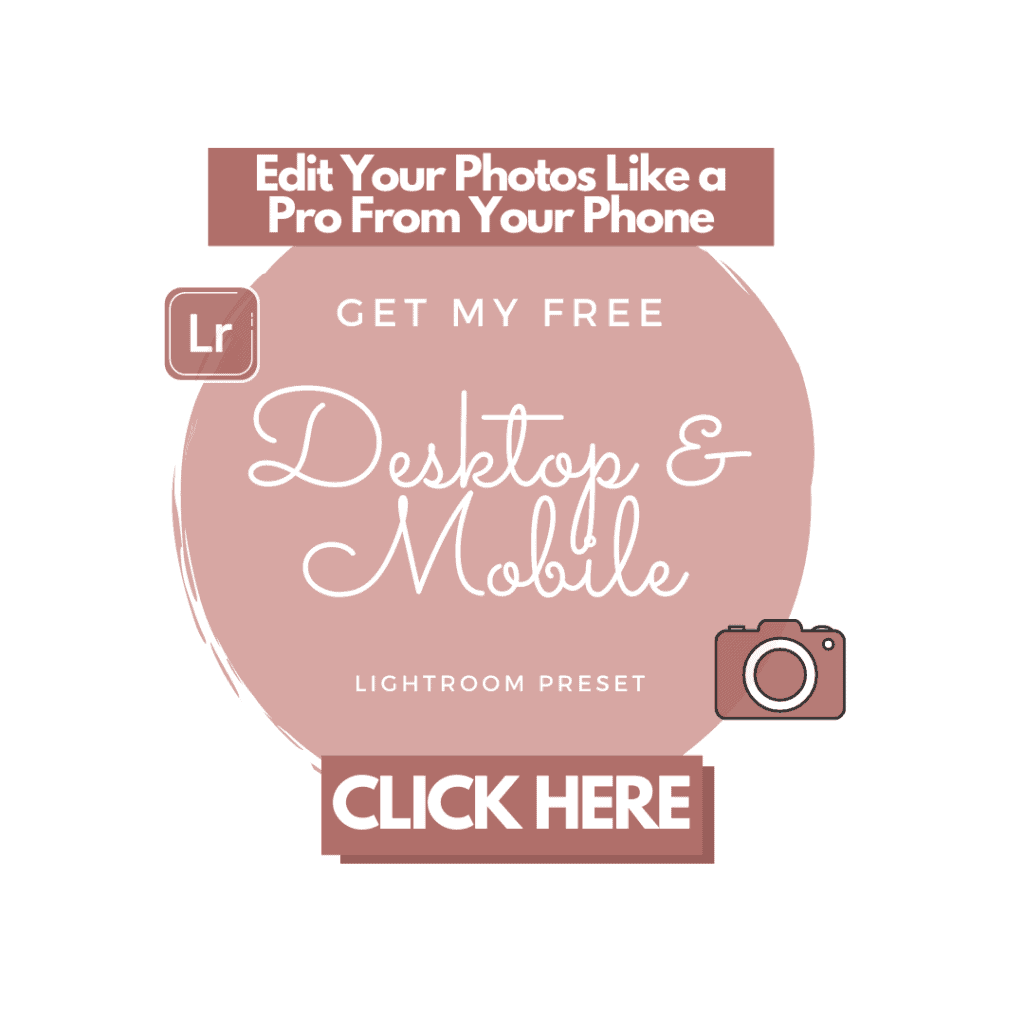 ---
Keep Reading
---
And as always, you can find more sustainable travel content on Instagram @VoyagingHerbivore, Youtube, and TikTok and to get updates straight to your inbox, enter your email below in the footer, or to the right on the sidebar.

If you found this guide helpful and want to help us keep these resources free,
please consider making your next Amazon, Expedia, Hostel World, Etsy, and Booking.com purchase through our links (just click right on those words – you can do it right now and unless you clear your cookies before your next purchase, it will remember). It costs you no extra and gives us a small commission. Thank you!
Pin Croatia Photography Guide