The Eiffel Tower, La Maison Rose, the Louvre, and cafes straight out of Midnight in Paris on every corner. Without a doubt, one of the best cities in the world for photography is Paris. Tall monuments and brightly colored buildings pale in comparison against sunrise and sunset over the Seine river.
Keep reading to learn all about Paris photography and how to take the most amazing photoshoots.
Looking for the best Instagram spots in Paris? Click here!
---
---
This site is user-supported and that's why we use affiliate links. At no extra cost to you, we get a little bit of money when you purchase something through one of our links. Thank you for helping support ethical, sustainable, and plant-based travel! You can read more about our affiliate disclosure policy here.
---
General Paris Photography Tips
Paris street smarts. Paris, for all of its amazing views and sunrises, is one of the most touristy places in the world. With high tourists areas also comes a higher chance of thieves. Be aware of your photography gear at all times! Especially at places like Trocadero, you'll find lots of pickpockets (and surprise proposals!). If someone wants your "help" with a bracelet, say no! They'll finish making it around your wrist and then charge you for the bracelet. If women with clipboards ask you if you speak English or can donate, keep walking!
Catch the sunrise. If you want a photo session without loads of tourists (and fewer pickpockets) get your butt out of your Paris Airbnb and be at one of the best Instagram photo spots in Paris before golden hour starts. Not only will the light be phenomenal, but you'll have most of the spots to yourself. As a tip, if you need someone to help you take photos, ask another photographer. They're unlikely to take your gear because they have their own, and they'll know how to adjust settings.
Don't miss the tourist spots, but keep exploring. As amazing as Trocadero (lots of Paris wedding photos here!), the Moulin Rouge, Notre Dame cathedral, and the Louvre are, there's so much more to Paris. Yes, we list our favorite photo spots but some of our favorite hidden gem locations were simply stumbled upon as we walked around the city.
Read: Best Airbnbs in Paris for Couples (or Friends!) | Budget to Luxury
---
---
Take more photographs than you will ever need. I write this on every one of the city photography guides. Because I cannot count the number of times that I've been so pleased with photos only to realize once I got them on my computer that they were slightly out of focus or that I cut off the top of a building. So if you think you got it, keep taking photos, or at least one more shot, just in case! You never know what extra shot could make you the top Paris photographer.
Always bring your camera. Especially in Paris, you need to keep a close eye on your camera. I love this cross-body strap that's really high quality and allows you to keep your camera close to your body. That being said, you should take your camera because you never know what amazing Paris photoshoots and experiences you might come across. Influencers in the wild, funny pigeons, you never know what you might stumble across.
Read More: 15+ Best Instagram Spots in Paris
---
---
If you need affordable luggage storage or shipping for your next trip to the Paris, we recommend Eelway.
---
Paris Photography Camera Body Guide
Beginner Body: If you're just starting out and you don't want to spend too much money or commit to a super fancy camera body, the Nikon d3100 is a great choice. It's a great first timer's DSLR because it still has automatic settings, but you can also learn to shoot in manual modes.
You also won't be shelling out too much money and while the kit lens that it comes with is not the best, it's certainly a great usable list or for those more adventurous shots.
Nikon d3100 | Nikon d3400 | Nikon d5600
---
Advanced Body: If you're looking to upgrade as you begin your journey as a more professional photographer so you can take the best Paris photos, we use the Nikon d750. Any FX (full-frame) camera is ideal for travel because it allows you to shoot in a range of conditions.
This camera is a great choice if you're shooting by yourself. It has a wifi mode and app so that you can connect it to your phone. You can also shoot on interval timer mode so the camera will take however many shots while you do your thing.
You could also consider investing in a mirrorless camera, which I haven't personally tried, but they're all the rage! Most of the photos in this article were taken with the Nikon d750.
Nikon FX d750 | Nikon Z 50 DX Mirrorless
Read More: How to Get Around Paris by Metro
---
---
Paris Photography Lens Guide
Portrait Lens: A prime lens really is a must-have for any photographer and anyone striving to improve their Paris photography skills. A portrait lens blurs the background of the photo, creating a depth of field. Most phones have this feature. However, if you plan on editing your photos in a professional program printing them in a large size, invest in quality equipment. You always want to shoot in RAW! All DSLRs should support this.
$ 35mm | $$ 35mm | $ 50mm | $$ 50mm
Wide-Angle Lens: Ever since I got my hands on my first wide-angle lens, I've been in love. This lens is perfect for anywhere with large buildings or people who could steal your gear. It allows you to keep your camera and tripod close to you while shooting. If you were to use a prime lens, you would need to be further away from the subject. Almost all of our London photos were shot with a wide-angle lens as were most of the photos in this article.
$ Wide Angle | $$ Wide Angle | $$$ Wide Angle
Phone Lenses: With the quality of cameras these days, you don't always need a fancy DSLR or mirrorless to get great shots. However, unless you've got the newest phone with a wide-angle lens, it could be worth investing in a few clip-on lenses to make the most of your travels.
Wide Angle Clip-On | Portrait Clip-On | Lens Clip-On Collection
---
---
Invest in Photo Editing Software
If you don't edit your photos, you haven't finished baking your cake!
What does that mean?
I like to think that taking a photo and not editing it is like making cake batter and not baking it. You haven't finished yet!
If you're new to editing, Adobe is the industry standard. Skills in Adobe's Creative Cloud are great not only for your Paris photography but also to have on your resume in general. I recommend starting with Adobe's Photography plan, which lest you download Adobe Photoshop and Adobe Lightroom and get updates. You can get a free trial here and after a month it's about $10 (less than two Starbuck's coffees or your Netflix subscription!)
If you want to learn Adobe's products more in-depth, give the Creative Cloud Suite a try. Adobe also offers student and teacher discounts, so be sure to give that a try!
Download our free Lightroom preset (photo filter). Be sure to head to our shop for more presets!
---
---
Sustainability
Sustainability doesn't just mean reusable water bottles, trains over planes, and avoiding straws. Used and refurbished camera gear is the perfect way to be more environmentally friendly. Electronic waste doesn't harm the environment nearly as much as animal farming or transportation does, but it still contributes to the ever-growing landfills and we need to do our part.
Of the $206 billion spent on consumer electronics in the U.S. in 2012, only 29 percent of the resulting e-waste generated was recycled. The rest were simply trashed. Who even remembers what they did with their first (or third, or fifth) iPhone?

The Atlantic
Read More: Sustainable Travel
Buying refurbished camera gear and electronics means that we can do a small part in making a more sustainable world. Not to mention that it's better for your wallet! Granted, sometimes we can't repair electronics, but they can be sold or recycled at special electronic waste sites. Google "Where can I recycle electronics?" to find a center in your area.
Now get your reusable gear and start capturing amazing photos!
---
Find used camera gear on:
Amazon | Swappa | Adorama | Facebook Marketplace | Facebook Groups
---
More Paris Posts
---
What Camera Gear Do We Use?
If you want the full list of things we keep in our camera bag, check out the complete guide or browse our photography guides.
---
Free Resources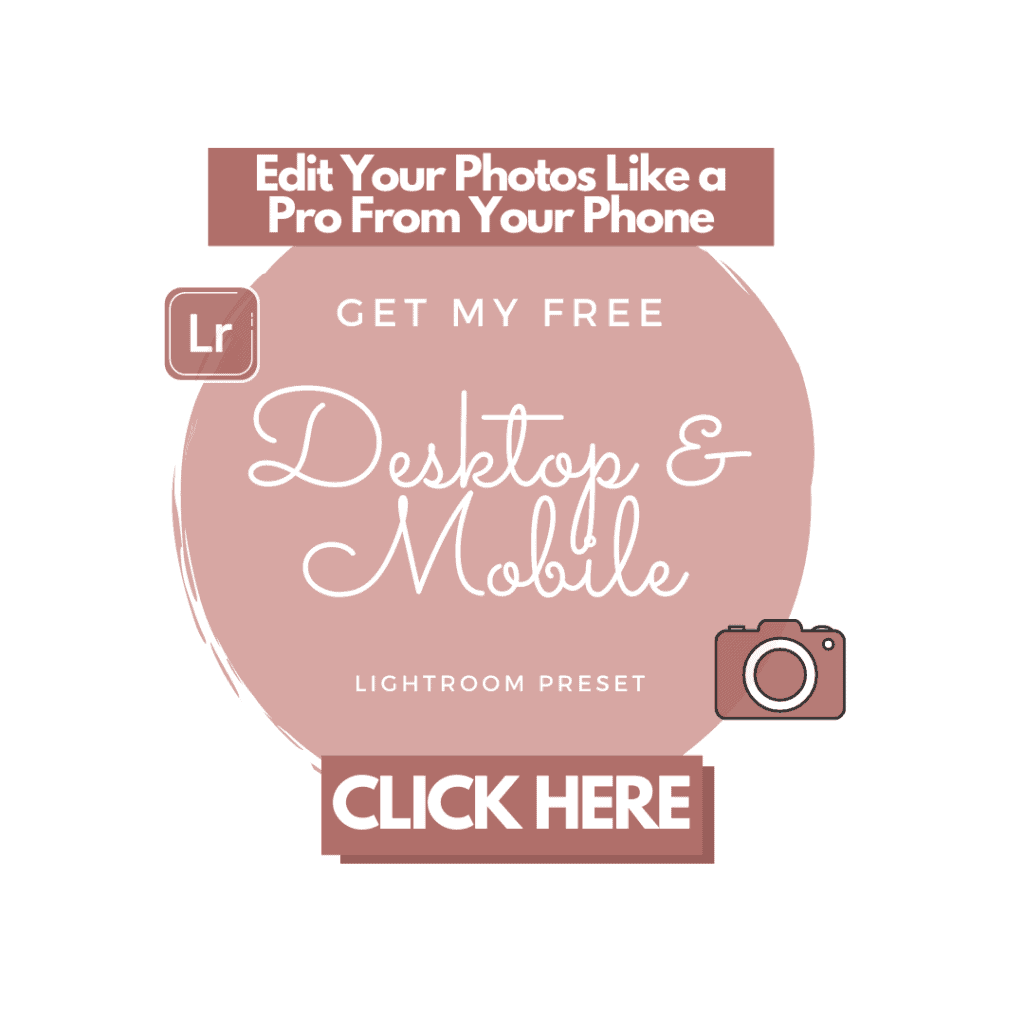 ---
Pin It for Later
---
And as always, you can find more sustainable travel content on Instagram @VoyagingHerbivore, Youtube, and TikTok and to get updates straight to your inbox, enter your email below in the footer, or to the right on the sidebar.

If you found this guide helpful and want to help us keep these resources free,
please consider making your next Amazon, Expedia, Hostel World, Etsy, and Booking.com purchase through our links (just click right on those words – you can do it right now and unless you clear your cookies before your next purchase, it will remember). It costs you no extra and gives us a small commission. Thank you!