The Hebridean Islands are both enchanting and joyful, should you get the chance to visit, you will be sure to come to an agreement with that statement.
Read More: Scotland Regions – Everything You Need to Know When Travelling to Scotland
Located on the remote yet majestic western archipelago of Scotland, these islands are an isolated haven for the few nature lovers who take the opportunity to travel there. It is a great location for those looking to break free from reality whilst located there, experiencing stunning culture, views and wildlife…
We have created the ultimate travel itinerary so that you can explore the incredible Hebridean Islands in the easiest way possible!
---
Your Enchanting Hebridean Islands Itinerary
Day 1: Your arrival and the start of your adventure
Day 2 to 3: Exploring the Outer Hebrides Islands
Day 4 to 6: Inner Hebrides Islands tour 
Day 7 to 8: The gem Isle of Islay
Day 9: Saying goodbye to the Hebridean Islands
Throughout this blog, you will learn tips, and recommendations & become aware of insane locations throughout the isles preparing you for an awesome voyage!
Read More: What to Wear in Scotland: Clothing Itinerary Ideas for Your Scottish Trip
---

---
Day 1: Your arrival and the start of your Hebridean Adventure
You will kickstart your trip by arriving at the Isle of Skye, which is known for its rugged yet visually stunning wildlife & landscapes, insane cliff drops, waterfalls and more. Some awesome landmarks to visit include:
The Quiraing: a mystical Landslip on the eastern face of Meall na Suiramach, the northwestern summit of the Trotternish on the Isle
The fairy pools: a collection of turquoise freshwater pools and waterfalls
The Old Man of Storr: a collection of rocky hills unlike anything you have ever set eyes on
After that, why not head into the local town, Portree, which is known for its colourful houses and friendly locals! The Isle of Skye is full of rich Gaelic culture waiting for you to be immersed within it.
One way to do this directly is by stopping off at Dunvegan Castle, which is the oldest inhabited island in Scotland!
Why not finish off your first day at a local pub and meet some locals with a few drinks, or enjoy a hearty meal with your family/friends after all that travelling? You'll definitely need the calories for the next couple of days exploring the outer Hebridean islands…
Read More: Scotland Driving: What You Need To Know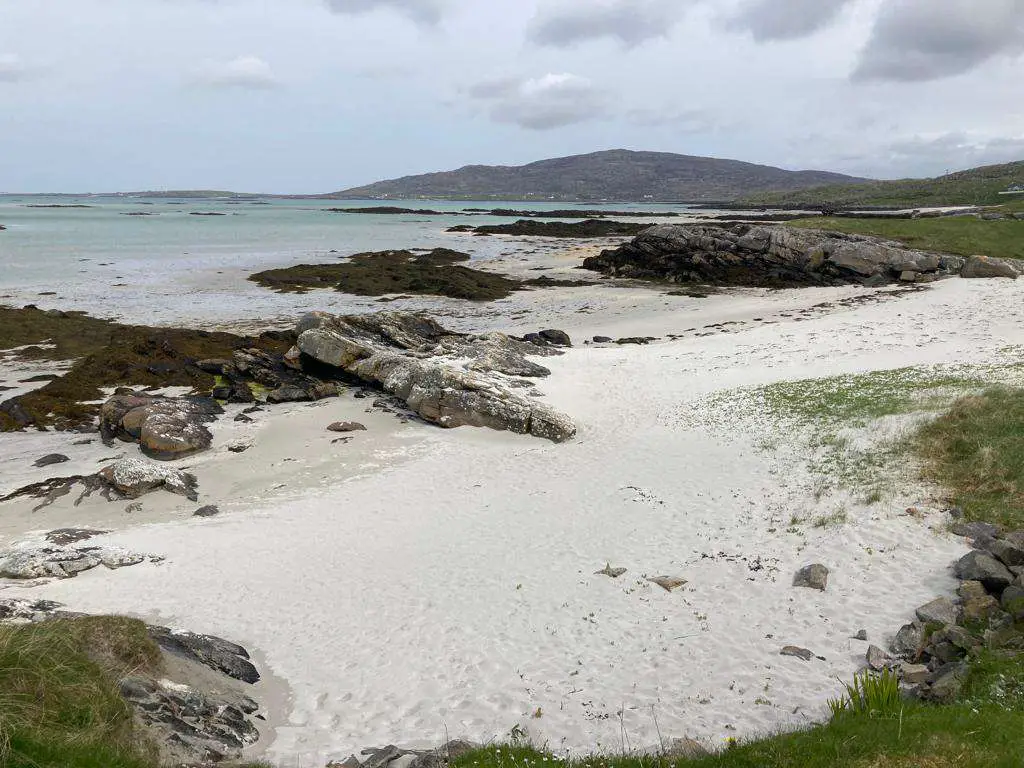 ---
Day 2 to 3: Exploring the mystical outer Hebrides Islands
Imagine waking up to a beautiful view of Scottish cattle roaming the wind-scraped coast, with a hot brew of coffee getting ready for today's adventure, across the outer Hebrides Islands. You gather your travel essentials and head out the door, eager to take in all the isle has to offer.
Timing is key here as you will want to take a ferry from Uig on the Isle of Skye to Tarbert on the Isle of Harris. You will be happy to know you can purchase a ferry ticket to and fro for less than £7 each way!
Your first move after touching down in Harris is to visit the angelic beaches of Luskentyre, Seilebost and Scarista, with their glass-like waters and pristine white sands. Depending on the season you are travelling, your experience of these beaches may be very different but will remain enjoyable nonetheless. You should be able to visit all of them on your two-day excursion.
Nearby is the mysterious standing stone of Callanish, an ancient site steeped with history and unique Gaelic folklore! Stop off and admire the stone before heading off into the town and enjoy the famous seafood & more traditional Hebridean cuisine.
Read More: 12 Best Bothies in Scotland (With Map!)
---
Day 4 to 6: The Inner Hebrides Islands tour of a lifetime
By now you have been fully immersed in the magical place that is the Hebridean Islands, and you've still got half a trip left. Can life get any better? 
After returning to Uig from Harris, stay put at the ferry station and hop on another to Oban once arrived, drive to the charming town of Tobermory on the Isle of Mull where you will experience colour like no other place on earth painted on almost every house on the island. To go along with these bright accommodations, come along the even brighter locals who live in them. Tobery is also home to a distillery, pubs and restaurants that serve some of the best seafood in Scotland!
The wildlife here is no joke, as with most fishing islands, seabirds aren't hard to come by, the same with seals and even dolphins & whales.
It's time to switch up the trajectory of this somewhat relaxing trip so far, with a hike along the scenic trails of Ben More, Mull's highest mountain, for unreal panoramic views. Be sure to pack essentials including a travel guide & map of the local area!
Why not finish off this section of the trip with a visit to the fascinating Isle of Staffa, famous for its breathtaking, unique basalt columns and the enchanting Fingal's cave…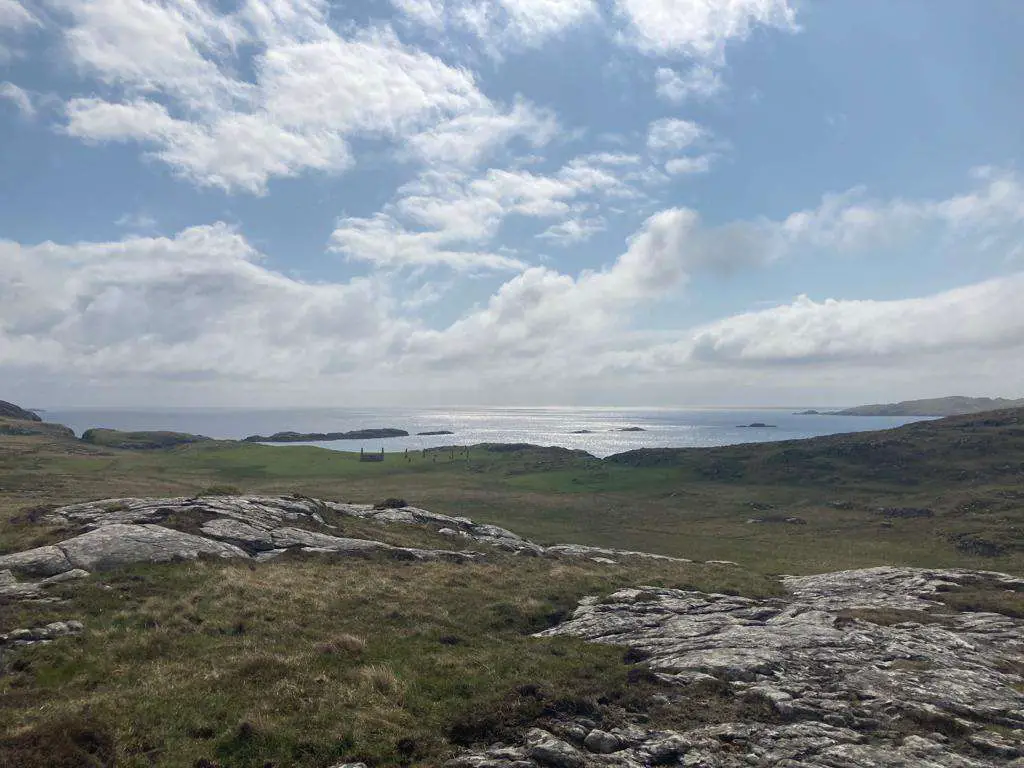 ---
Tours & Tickets
---
Day 7 to 8: The gem Isle of Islay
At the bright and fresh dawn, catch a ferry, from Oban to the Isle of Islay which you'll be pleased to know is famous for its whisky distilleries.
It would be rude not to make the most of it and embark on an authentic whisky tour, or why not go on multiple? There are plenty to choose from: Laphroaig, Lagavulin and Ardbeg. 
The island has an incredibly rugged coastline, along with an iconic town named Portnahaven which is particularly picturesque. Its stunning beaches and recognisable white-painted houses are simply breathtaking…
Islay is a super friendly place, with more of a community, than population. The islander's hospitality contributes to a welcoming atmosphere for all visitors. From comfy bed and breakfasts to cosy hotels. Visiting this island will bring you nothing but good vibes and joy, definitely one to include in your plan.
Located on the Isle of Islay, are an abundance of Norse and Celtic ruins such as the Kildalton Cross and Finlaggan. These century-old relics and ruins are a must for your Hebridean Island itinerary. If that isn't quite your forte, then how about a visit to the RSPB Loch Gruinart Nature Reserve, where you can experience amazing landscapes on a great hike, or a spot of birdwatching!
---
Day 9: Saying goodbye to the Hebridean Islands
Time flies when you're having fun! Unfortunately, it's the last day of our itinerary, but what a great time it's been…
It's time to take the ferry back to the mainland and bid farewell to the fairytale that is the Hebridean Islands. However, what's stopping you from coming back and reliving the whole experience all over again?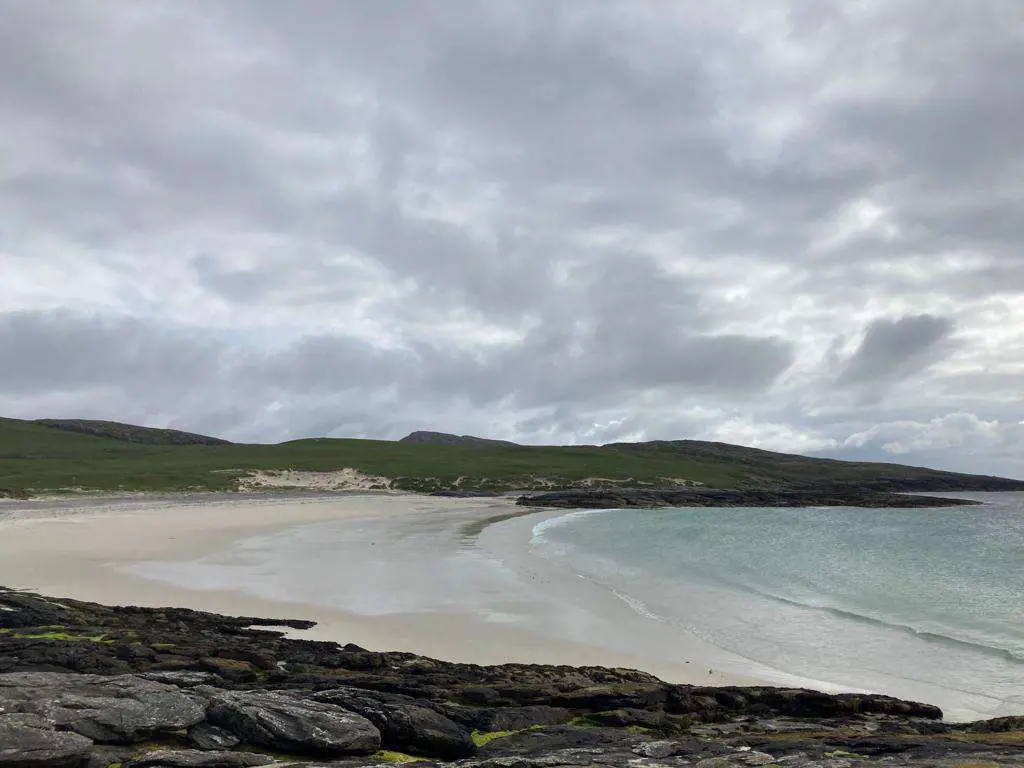 ---
Conclusion
This collection of islands offers an unforgettable and unique experience like no other place on earth due to its grounded culture fantasy-like aura and an ideal location for travellers seeking tranquillity, culture immersion and natural beauty.
From the mystical and diverse landscapes of Skye, the white sandy beaches of Harris, to the ancient whiskey distilleries of Islay, each island truly has its own speciality.
So, what's stopping you? Pack up your bags and embark on this thrilling adventure and let the Hebridean Islands immerse you in their beauty!
---
Hebridean Islands FAQ's
Is is possible to rent a car on the islands?
Yes, there are plenty of car renting companies throughout the isles, however only on the larger islands such as Skye, Mull & Islay for obvious reasons! If you are looking to rent though, we would deeply recommend booking well in advance due to the limited capacity of these renting companies in comparison to the vast amount of tourists who visit. On the smaller Islands, there is still plenty of public transport such as buses, taxis and even bicycles.
What time of year is the best to visit the Hebridean Islands?
Definitely the summer months. As the Islands are located in northwest Scotland, you can imagine its not often the warmest of places, but in the summer, it is pleasant with lots of sun and windless days. The milder weather usually is between June & August here, the weather can still be quite unpredictable though as is the same with most places in the UK! Spring and Autumn can also be pleasant as there are fewer tourists and still some nice weather.
What are the main activities to partake in on the Hebridean Islands?
The islands offer a wide range of outdoor activities such as cycling, hiking, wildlife trails & bird watching, fishing, kayaking & boat trips. These islands are known for their rich culture and history so you will have no boredom with all there is to do there. There are also dozens of ancient sites, museums & regular traditional events on to attend to also.
What is the easiest way to reach the Hebridean islands?
The safest, easiest and most common way to reach the islands is by ferry or even plane. There are multiple ferries that operate from various mainland ports including Oban, Ullapool and Mallaig. As for flights, they are available from every major Scottish city including Glasgow & Inverness to the airport in Hebrides.
---
About the Author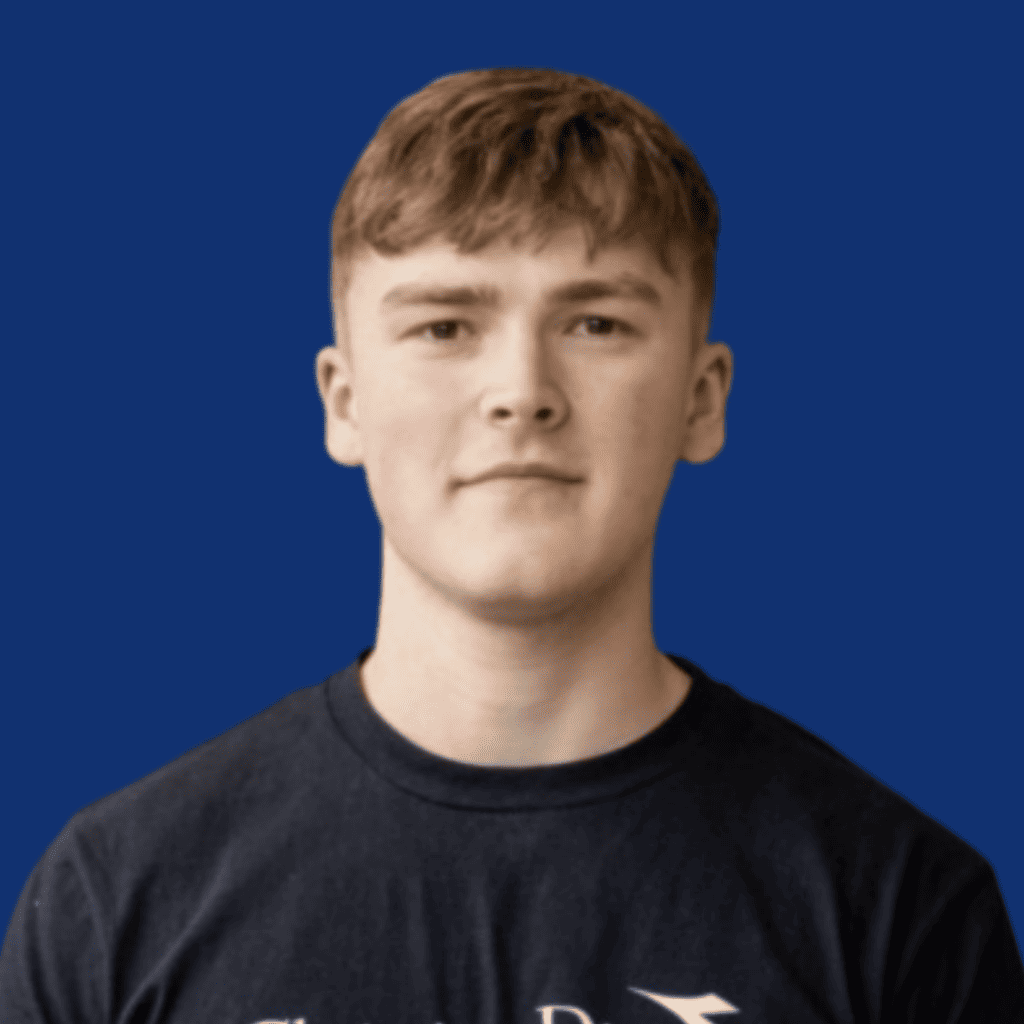 Hi, my name is Harry Jeffery and I am a co-owner of HandL Blogs with a mission to visit every country in the world! I am an experienced travel blogger whose aim is to uncover the world.
If you want to learn how to write a travel itinerary like this one visit HandL Blogs, a leading travel blog located in the UK.
---
More Scotland Posts
---
Free Resources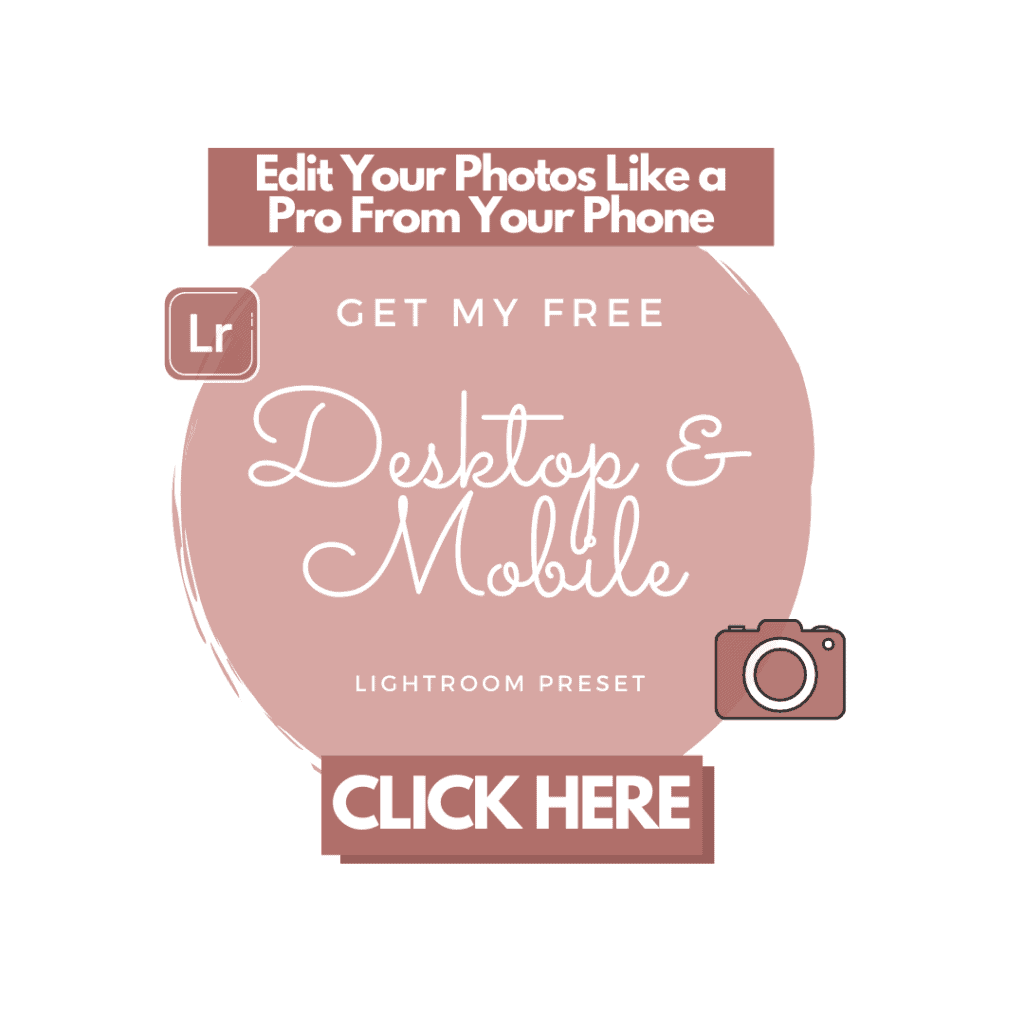 ---
And as always, you can find more sustainable travel content on Instagram @VoyagingHerbivore, Youtube, and TikTok and to get updates straight to your inbox, enter your email below in the footer, or to the right on the sidebar.

If you found this guide helpful and want to help us keep these resources free,
please consider making your next Amazon, Expedia, Hostel World, Etsy, and Booking.com purchase through our links (just click right on those words – you can do it right now and unless you clear your cookies before your next purchase, it will remember). It costs you no extra and gives us a small commission. Thank you!
---
Pin A Guide to the Hebridean Islands