With each over 1,000,000 Instagram followers, @mariefeandjakesnow and @explorerssaurus_ have gained the envy and respect of people around the world – all wondering how they created such incredible dream lifestyles.
Read More: €349!? – The Freedom Lab by Club Life Design Review
In 2020 and 2021, the two travel couples worked together to create Club Life Design, an online learning community where they provided courses in mobile photo and video editing and in creating your dream life through Instagram, with their course The Power of Instagram and their Mobile Editing Masterclass.
Keep reading for the full Club Life Design review to discover if these courses are really worth the money.
---
This site is user-supported and that's why we use affiliate links. At no extra cost to you, we get a little bit of money when you purchase something through one of our links. Thank you for helping support ethical, sustainable, and plant-based travel! You can read more about our affiliate disclosure policy here.
---
The Power of Instagram course is now OPEN! Grab it here before it closes.
---
Club Life Design Quick Guide
Price: About $300
Best For: New creators looking to grow their business and social media with detailed guides and worksheets with a step by step process
Free Trial: No, but they state during free webinars that they'll give you a full discount if you don't gain anything
Discounts: Click here to check for current CLD discounts and sales
Worth It?: For Instagram specific creators or newer business owners, yes. However for those with a bit more of an established audience or business, I recommend Lost Creator Academy instead.
---
What is Club Life Design?
Club Life Design is a series of courses created by @mariefeandjakesnow and @explorerssaurus_ to provide their followers with insights into how they designed their ideal lives filled with travel and beautiful places through social media. So far they have two courses available, The Power of Instagram Course and the Mobile Editing Masterclass, both of which have limited availability and are only open for enrollment for 72 hours every couple of months.
The courses have been featured in Forbes, Cosmopolitan, CNN, Fox News, Business Insider, and Daily Mail.
All courses have materials and video subtitles available in German, English, and Portuguese. You can learn more about CLD on their website.
Read More: CLD Mobile Editing Masterclass Review – Should You Invest?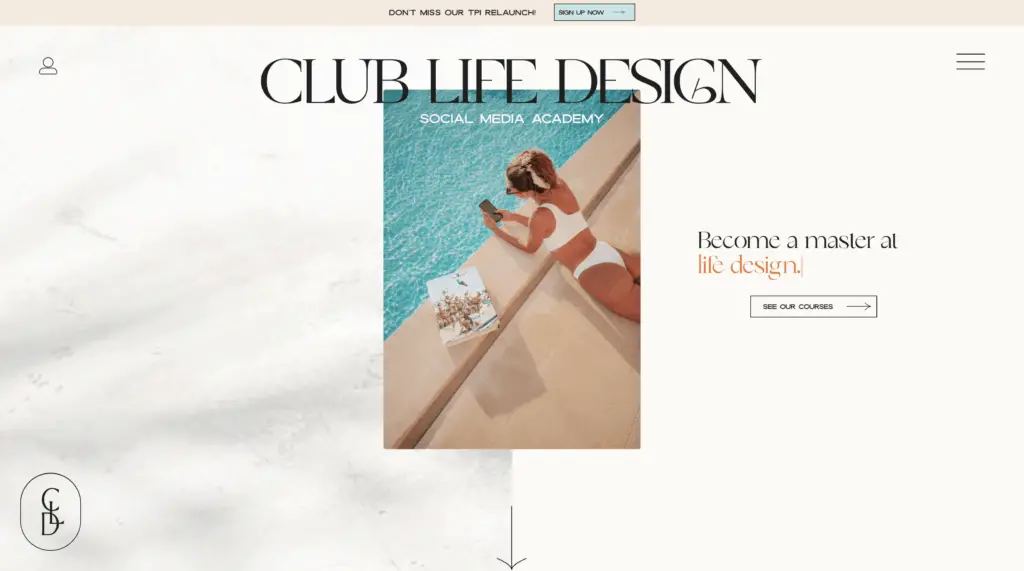 ---
Free Resources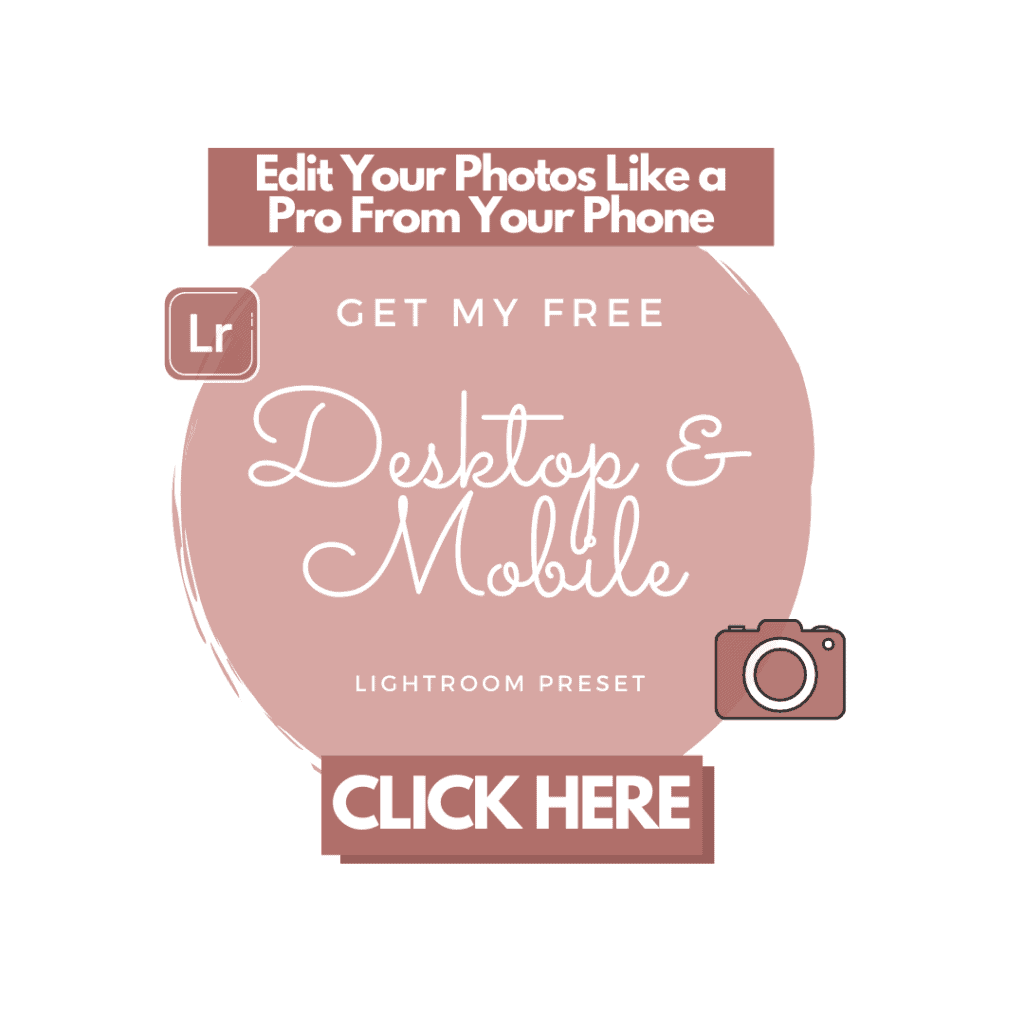 ---
Club Life Design (CLD) Courses
Reels Masterclass
In December 2022 CLD brings us the Reels Masterclass. This course is a collaborative effort from not only the Club Life Design team, but also @marta__sierra, a fashion influencer who makes videos with great transitions!
According to CLD the course is for those who want to:
learn how to create engaging, entertaining and viral videos
grow your Instagram followers organically
increase the reach of your business online
become more creative with your content ideas
learn the secrets of Instagram's most successful creators
join a community of like-minded people who can support you on your journey
---
SooTrendy (#sootrendy)
October 2022 Update: SooTrendy has since closed due to Instagram's new templates feature. 
Okay, so #sootrendy isn't technically a Club Life Design course, but it is by the same people (Marie, Jake, Raquel, and Miguel). This new subscription service promises to solve a big problem of content creation by doing the research for you and delivering a weekly trend report and a new weekly trending template to make Instagram Reels and TikTok videos easily.
Here are a few more details about what the SooTrendy subscription service includes:
Weekly trending content ideas
Weekly Instagram Reel and TikTok video templates
Updates when a new trend is emerging
Trending audio suggestions to pair with your videos
Updates about changes to social media that could affect your account growth
Basically, #sootrendy means that instead of scrolling through Instagram in the name of "research" (you know you're guilty), you can actually save a bit of time by referring to this weekly newsletter.
So how much does the SooTrendy subscription service cost?
At the time of writing, the SooTrendy content trend subscriptions service by @mariefeandjakesnow and @explorerssaurus_ can either be paid monthly or annually.
Monthly plan: €9.99
Annual plan: €60
Is it worth investing in SooTrendy?
If Instagram or TikTok is your primary social channel and you are looking to grow it, I think that it's worth trying out SooTrendy, especially because of the low upfront investment. Alternatively, you could hire a virtual assistant to do research and create a weekly video for you, which will cost you anywhere between €13-20 per week.
Read Our Full Soo Trendy Review
---
Mobile Editing Masterclass
The original CLD course is the Mobile Editing Masterclass, where students can learn to use only their phones to create beautiful photos and videos with mostly free apps.
Modules include:
What Makes a Good Video
Speed Up and Slow Down
Timelapses and Hyperlapses
Titles. andText
Let's Make a Movie
Add Some Movement To Your Photos
Creative Video Transitions on Mobile
Add Music To Your Video
Color Grade Your Video Content
Smart Exposure
Video Inside a Photo
Clone Yourself
Tiktoks/Reels
Viral Video Analysis
But results speak better than a well-designed landing page! Check out what their students have created here and scroll down to the "Take a look at what our students have created" section.
---
How to Make Money Online – The Freedom Lab
Cost: €299 from webinar sale (€699 normally but so far CLD has always had courses on sale – great marketing tactic! 😉) 
Release Date: Sunday March 13, 2022
Club Life Design's newest course, (potentially called The Freedom Lab) launching in mid-March 2022 (as far as we know!) focuses on how to make money online. It will likely include everything from:
Affiliate income (GoAff pro guide)
Investments (crypto, high risk vs low risk, best percentages)
Passive income (make money while you sleep)
Real estate and rental passive income
Selling digital products
Create and selling an online course
Running an online business
Working as a freelancer and where to sell your services
How to rock an interview
Identifying your passion and turning it into an online job
How to pitch yourself to potential clients – even when they're not looking for help!
Finding remote work
Living a location independent lifestyle
Escaping the 9-5 and transitioning from a completely different job to your dream job
How to outsource and hire freelancers for cheap
How to identify your USP (unique selling proposition) and beat your competitors
Free resources include:
CV templates
Email templates
Portfolio templates
Interview guide with the most common questions
More – based on their previous courses there are a ton of additional freebies and download
The course includes advice from not only Marie, Jake, Miquel, and Raquel but interviews from experts in different areas, similar to Lost Creator Academy. A great benefit of this course over the structure of the others is that the 8 live sessions (these are in addition to the modules below and will be recorded) will include interviews with experts. Students will know who these people are and what they do ahead of time and can ask questions in the Facebook group. This course will also allow you to view other people's homework (with their consent) and job offers and connection for remote work – basically a mini job board within the community.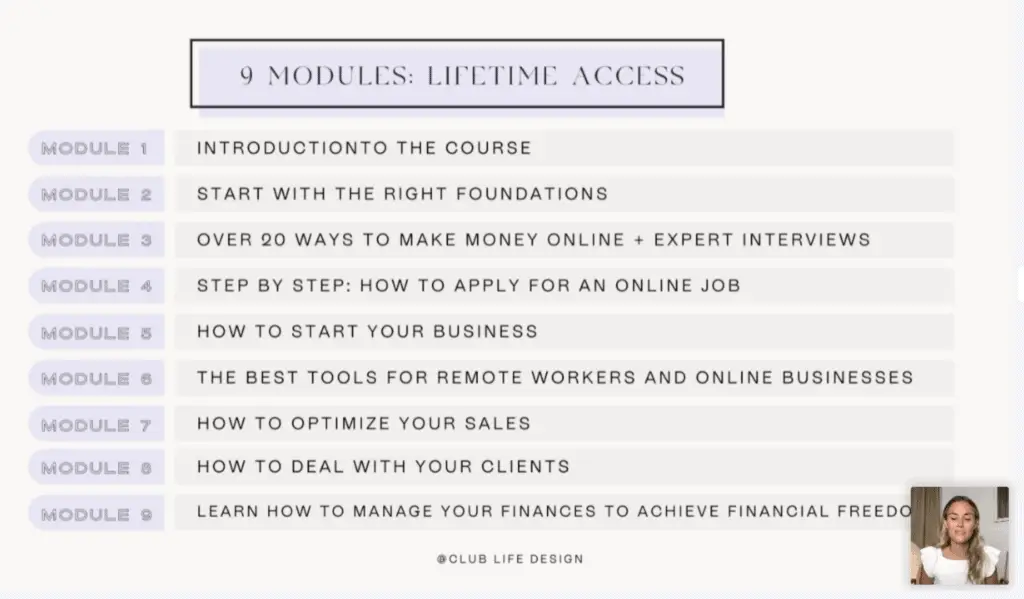 ---
---
The Power of Instagram Course Review
The second and newer course by Club Life Design is The Power of Instagram course. This course consists of 8 modules with over 80 videos (all modules, videos, and a review are outlined in the chart below) with the goal of teaching businesses and aspiring creators to harness the power of Instagram to monetize their business and grow their community.
In the screenshot below you can see what the backend (where you find the modules and downloads) looks like.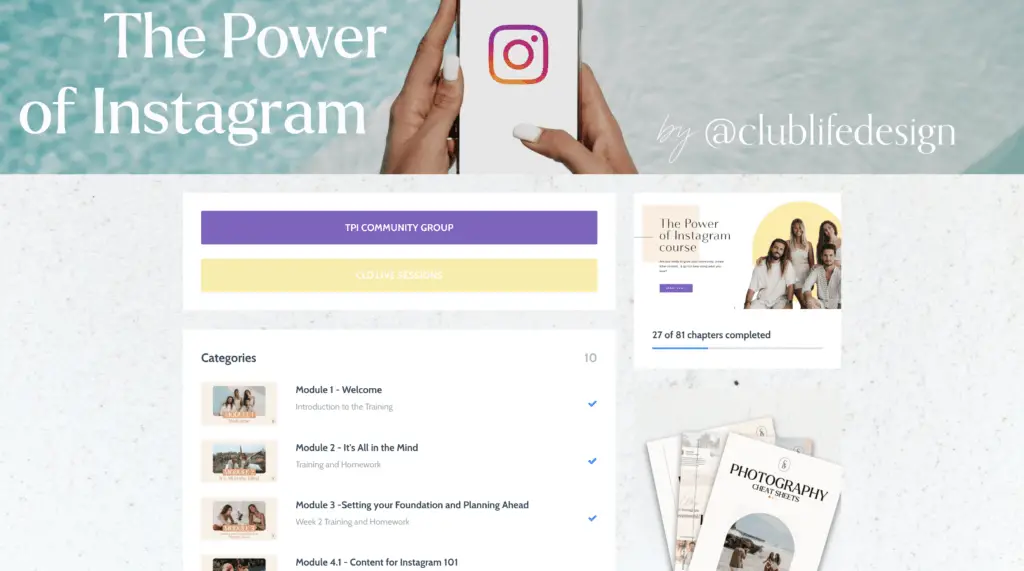 ---
What's Included in the Power of Instagram Course
In this section of our Club Life Design review, you'll find an overview of everything included with The Power of Instagram course. Unlike other courses where the material is constantly added to different sections, because this creator course is meant to be done in the order it's presented, any additional material is added to the end and other sections shouldn't change. As of September 7, 2021, this course list is fully up to date.
---
Who is the CLD Power of Instagram Course For
Club Life Design's Power of Instagram course initially seems to be designed for those looking to grow and monetize their Instagram accounts, as the name would suggest. However, I actually think that the course could benefit from a rebrand and be advertised more as a business development course with a focus on Instagram and photography.
At the end of the day, The Power of Instagram creator course truly does provide valuable insights and actionable steps to grow and monetize your Instagram account, but what I think is even more valuable are the business and marketing insights that are included in this process.
If you're a business owner looking to harness the power of social media or a creator looking to monetize and grow your accounts, this is a fantastic course!
This CLD course focuses more so on the business side, with a bit of info on the creative side. However, if you're hoping to improve your creative skills in photography and videography, I highly recommend the Lost Creator Academy instead or in addition to the Power of Instagram.
---
Pros of the CLD Power of Instagram Course
An official certificate of completion when finished
Lifetime access to the Facebook community where you can ask questions and connect with likeminded people
Chances to win one on one sessions with @mariefeandjakesnow and @explorerssaurus_
Every post in the Facebook group gets a response from the CLD team
Provides actionable steps to start and grow a business and an Instagram account
Live sessions with the CLD fam
Students get priority for future retreats in Bali (no discounts mentioned though)
---
Cons of the CLD Power of Instagram Course
Once you're done that's it and there is no guarantee of new material being added
Not for you if you're looking to really improve your photography and videography
Would love to see more behind the scenes and in action shots as opposed to just two people talking to the camera with overlays
No discounts on new Club Life Design courses for existing members
Little focus on blogging and driving Instagram traffic to websites – if you're a blogger, check out Wanderful
---
Club Life Design Discount Code
Looking for a discount code for one of the Club Life Design courses? Click the button below to check for discounts or sales.
---
Ready to Join the Club Life Design Family?
If you're looking to harness the power of social media to grow and monetize your business, come and join the CLD family!
---
Club Life Design FAQ
Does Club Life Design offer payment plans?
Yes! All of the courses are available via payment plan. You can pay in 4 payments over four months instead of a one time payment.
How long will I have access to Club Life Design courses?
Lifetime! Course access is forever so you have all the time in the world to work through modules.
Does CLD have a money back guarantee?
Yes! If you take the lessons and apply what you learn and you don't see results, you can get a full refund.
---
---
Free Resources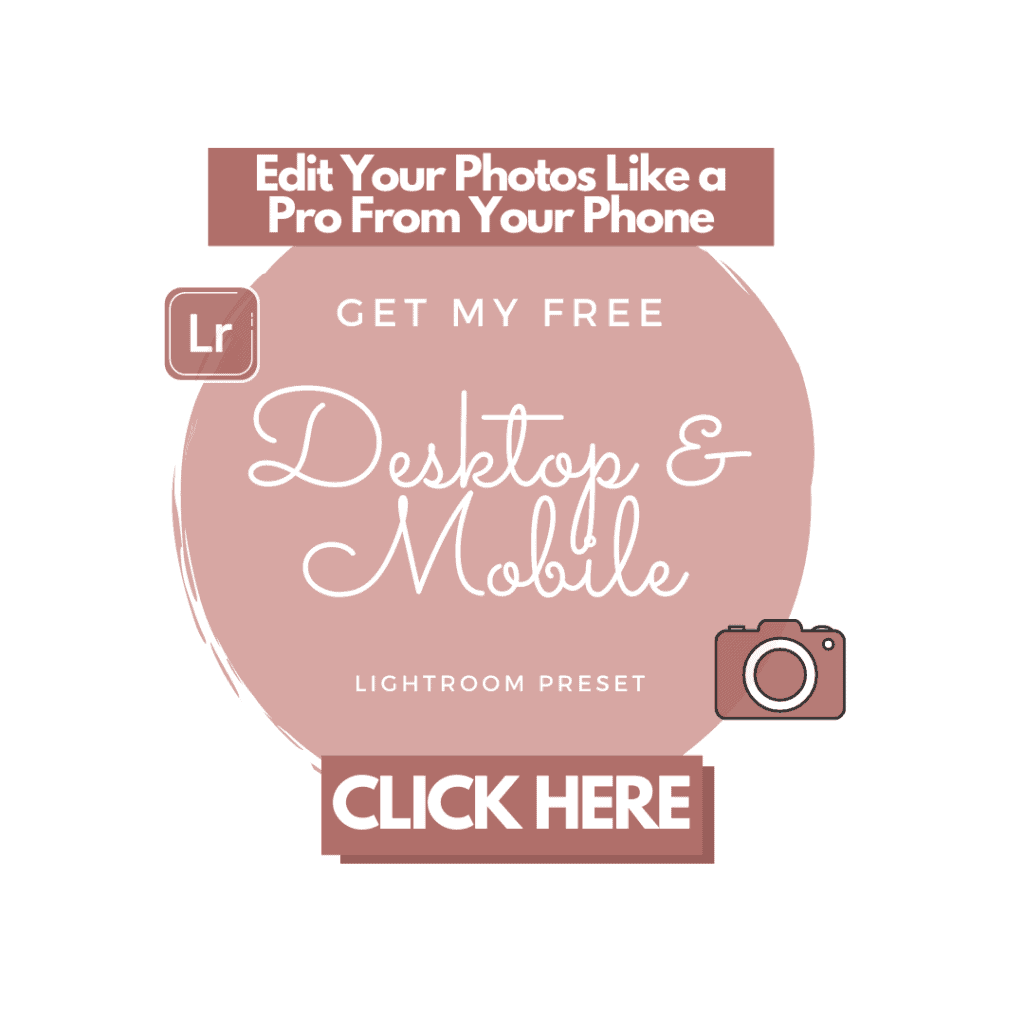 ---
What Camera Gear Do We Use?
If you want the full list of things we keep in our camera bag, check out the complete guide or browse our photography guides.
---
Keep Reading
---
And as always, you can find more sustainable travel content on Instagram @VoyagingHerbivore, Youtube, and TikTok and to get updates straight to your inbox, enter your email below in the footer, or to the right on the sidebar.

If you found this guide helpful and want to help us keep these resources free,
please consider making your next Amazon, Expedia, Hostel World, Etsy, and Booking.com purchase through our links (just click right on those words – you can do it right now and unless you clear your cookies before your next purchase, it will remember). It costs you no extra and gives us a small commission. Thank you!