Nestled in the heart of the Lake District is Rydal Cave, and while the cave is relatively easy to access, it seems to be yet another gem of the Lake District that hasn't quite been discovered by the masses.
In this guide to Rydal Cave and Rydal Water, you'll learn everything you need to know about how to visit, where to park, and more.
Let's dive in!
---
This site is user-supported and that's why we use affiliate links. At no extra cost to you, we get a little bit of money when you purchase something through one of our links. Thank you for helping support ethical, sustainable, and plant-based travel! You can read more about our affiliate disclosure policy here.
---
Rydal Caves Quick Facts
Distance: From White Moss Car Park or Pelter Bridge Car Park about 1 mile
Terrain: Mostly flat with small scrambles before the cave
Time: Less than an hour including cave exploration
Suitable For: Those comfortable walking on mildly rocky terrain
---
What is Rydal Cave?
One of many incredible free things to do in the Lake District is Rydal Cave, located above Rydal Water near Loughrigg Falls. Over 200 years ago, the cave was a working quarry which means that this man-made cave has quite a unique look. The Lake District was a prominent area for mining valuable ores, so today there are several quite impressive caves including Cathedral Quarry.
---
Is Rydal Cave Worth Visiting?
If you're looking for a unique natural attraction that doesn't require a full day out or miles walked, than Rydal Cave is the perfect place to visit. Not only is the cave full of mystery, but the views over Rydal Water are absolutely stunning and there are plenty of paths to take a wander through the woods and see more gorgeous views in the Lake District.
The area is also on the flight path of the RAF (Royal Air Force), so it's not uncommon to see and hear (and they sound like a thunderstorm) the insanely fast jets fly overhead.
---
Where to Park for Rydal Cave?
For the easiest access and the shortest walk to Rydal Cave, park at either Pelter Bridge Car Park or White Moss Car Park. Pelter Bridge Car Park is very small and fills up quickly, but it is a bit cheaper and the walk is shorter. On the other hand, White Moss Car Park is larger, but the walk is slightly longer and the parking is more expensive.
---
How to Find and Access Rydal Cave?
The cave is relatively easy to access and is hard to miss! Simply park at one of the recommended car parks and follow Google Maps. Check out the routes on the map below and be sure to keep reading in the next section so you don't make the same mistake that we did.
Read More: 10 Easy Lake District Walks You DON'T Want to Miss
---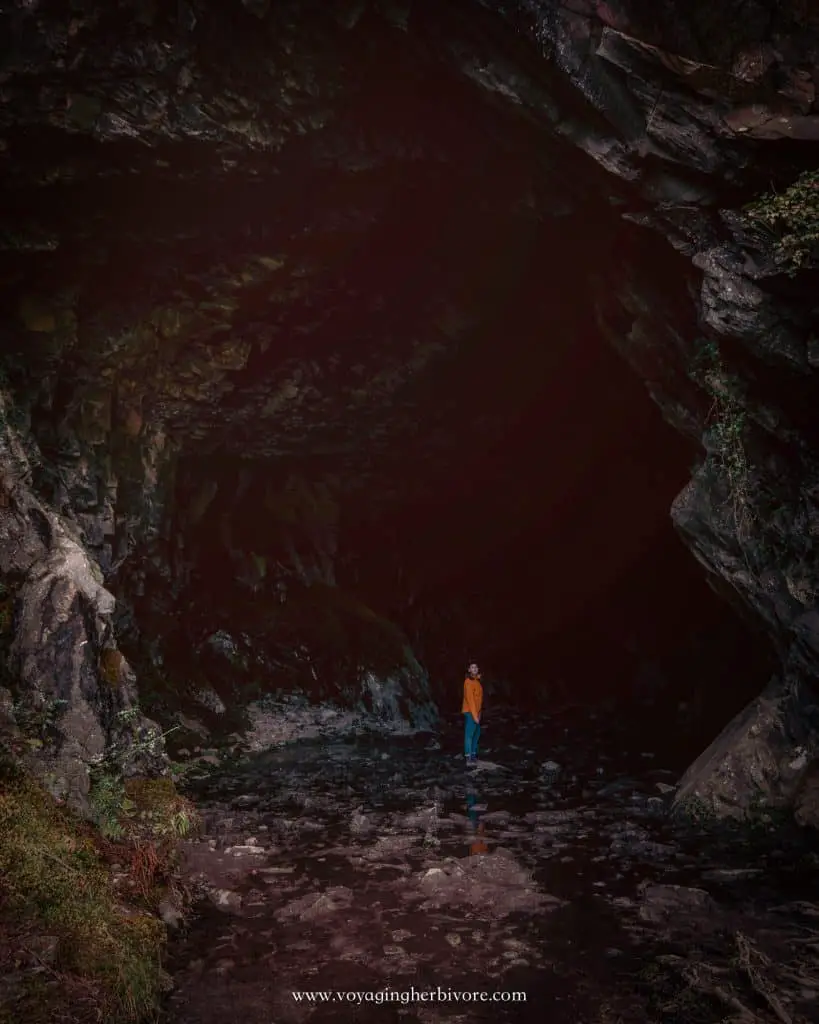 ---
So What's the Mistake?
Imagine: you're in the Lake District enjoying the nice weather and the fresh air and you follow the directions to access Rydal Cave. You glance at the map, realizing the cave should be right around the corner and voila, you come across the cave pictured throughout this blog post. What you fail to realize, is that this is not Rydal Cave, but according to a Lake District Facebook group it's actually called Jobson Close Cave (unconfirmed).
It turns out that had we taken just a few more steps down the path, we would have come across Rydal Cave, so be sure to keep walking until you find an entrance that looks like this. The Lake District and particularly this area is full of caves that used to be old slate mines, so there are plenty of options to explore. But you're here doing your research, so you won't' make the same mistake that we did.
Although we did stumble into the wrong cave, Jobson Close Cave in the Lake District is still worth visiting. We're looking forward to checking off Rydal Cave off of our list next time!
Check out the video below, keeping in mind that this should actually be Jobson Close Cave and not Rydal Cave!
---
---
Rydal Cave Walk Map
For the shortest walk and the easiest access to the cave, you have two parking options.
Option 1: Pelter Bridge Car Park
The easiest walk to Rydal Cave is from Pelter Bridge Car Park. From Pelter Bridge Car Park to Rydal Cave. The walk is only 15 minutes with very flat ground for the most part.
Option 2: White Moss Car Park
From White Moss Car Park to Rydal Cave, the walk takes no more than 30 minutes and is just over a mile on relatively flat ground.
Longer Route: Grasmere & Rydal Cave (Not pictured on map)
If you're looking for a longer walking route to spend the day out in the Lake District, start at White Moss Car Park and walk to Grasmere. From there, you can walk through Kelbarrow and around Grasmere Water before making your way to Rydal Water. Then, head back down to White Moss Car Park.
Alltrails is a great travel app to find precise trails and keep track of routes that you walk.
---
FAQ
Is Rydal Cave pram (stroller) friendly?
No, you'll need to walk to access the inside of the cave.
Is Rydal Cave free?
Yes, Rydal Cave is free to visit.
Is Rydal Water and caves family friendly?
If your little ones can walk and scramble confidently, they'll be fine.
Where is Rydal Cave?
Located just above Rydal Water and on a main trail in the Lake District.
---
Lake District Essentials
If you're heading to the Lake District, you'll need a waterproof jacket, hiking boots, and a few other essentials like National Trust and English Heritage memberships (they pay for themselves with free parking). Check out our recommendations below.
---
Stay in the Lake District
---
Keep Reading
---
What Camera Gear Do We Use?
If you want the full list of things we keep in our camera bag, check out the complete guide or browse our photography guides.
---
Free Resources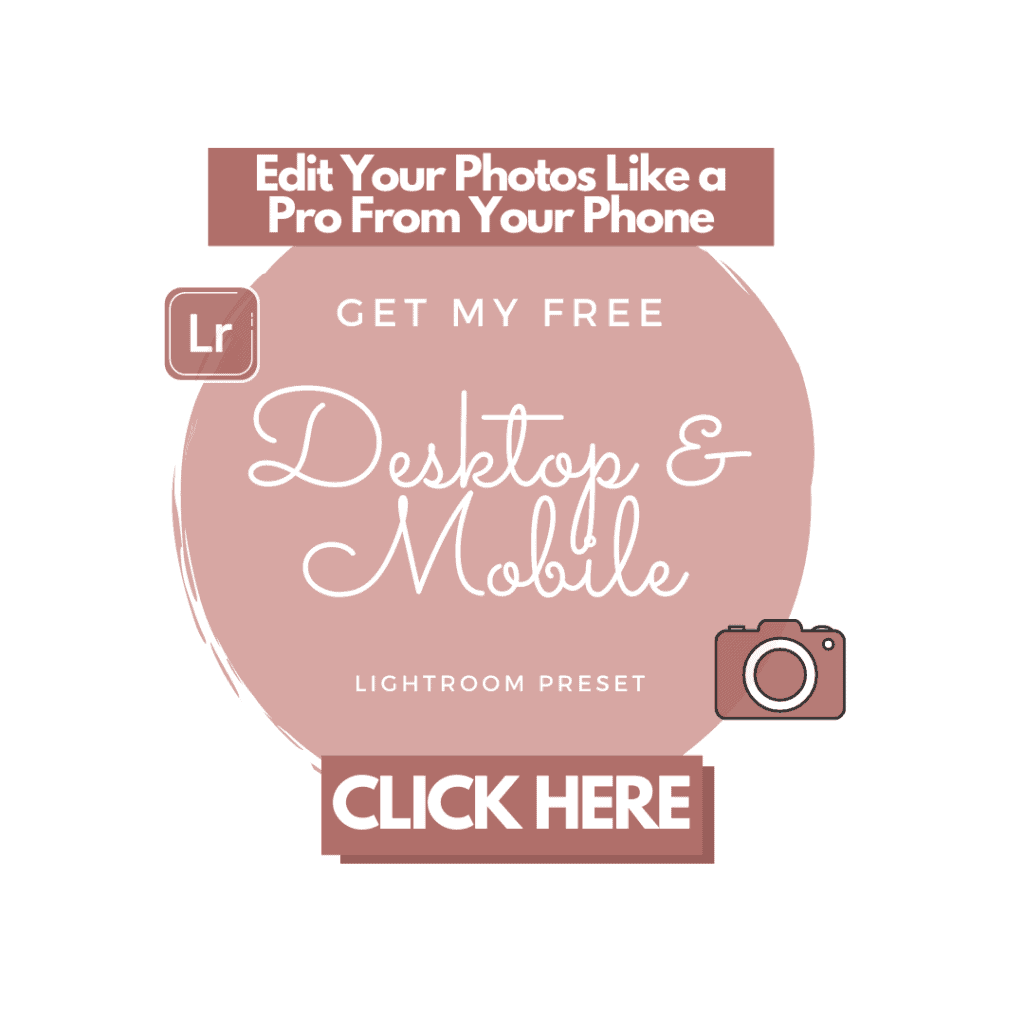 ---
And as always, you can find more sustainable travel content on Instagram @VoyagingHerbivore, Youtube, and TikTok and to get updates straight to your inbox, enter your email below in the footer, or to the right on the sidebar.

If you found this guide helpful and want to help us keep these resources free,
please consider making your next Amazon, Expedia, Hostel World, Etsy, and Booking.com purchase through our links (just click right on those words – you can do it right now and unless you clear your cookies before your next purchase, it will remember). It costs you no extra and gives us a small commission. Thank you!
---