Hidden cobble streets, fashion galore, and incredible city views – what's better than Paris?
There are so many Paris places worth photographing, but we've gathered 18 of the most Instagrammable. Keep reading to find out just where these great spots are, and be sure to check us out on Instagram @VoyagingHerbivore for more Paris photography inspo (shameless plug).
---
This site is user-supported and that's why we use affiliate links. At no extra cost to you, we get a little bit of money when you purchase something through one of our links. Thank you for helping support ethical, sustainable, and plant-based travel! You can read more about our affiliate disclosure policy here.
---
Louvre
The Louvre is a pretty standard Instagrammable place in Paris, but the key is to go at sunrise for a beautiful shot and a crowd-free plaza. We showed up around 8 am (about the time of sunrise in October) to find the plaza nearly empty.

Best Time to Visit: Sunrise
Cost: Free to visit the plaza, pay to enter the museum
Address: Rue de Rivoli, Paris, Île-de-France 750001
---
Trocadero
You're going to find this on any quality list of the best Instagram spots in Paris. It's one of the best places to view the Eiffel Tower and will give you some absolutely amazing photos that are sure to get you those Instagram likes.

Best Time to Visit: Sunrise! Set an early alarm to beat the crowds.
Cost: Free
Address: 8 Pl Trocadero Et du 11 Novembre, 75116 Paris
---
Bridge X (For You to Find)
Located a short walk from Trocadero and along the Seine is probably the most Instagrammable place in Paris! With one of the few bridges left in Paris with locks and a view of the Eiffel tower, it can't get better.
But did I mention it's not well known so the odds that you'll have it mostly to yourself are pretty strong?
The first time that we arrived, there was a professional photoshoot going on and we were asked to sep off, but the next time that we visited at about 8 or 9am, it was just us and someone selling trinkets.
This is such a gem that I don't want to spoil it but taking away the hunt, so start walking and you'll surely find it!
---
Au Vieux Paris d'Arcole
Au Vieux Paris d'Arcole is a gorgeous little cafe in the heart of Paris near the Seine. No matter the season this cafe shines. In the fall there's gorgeous greenery (pictured), and in the spring and summer wisteria and other flowers, not to mention snow if you're lucky in the winter.
The cafe is not vegan friendly with your best option being an espresso that comes with a Lotus cookie.
It can be quite tricky to grab a seat, so you may have to try a few different times.
Best Time to Visit: Head there when they open to grab an outdoor table
Cost: Whatever you purchase (espressos are a few Euros eat)
Location: 24 Rue Chanoinesse, 75004 Paris, France
---
Sacred Heart (Sacré-Cœur)
The Sacred Heart is one of the most beautiful locations from which you can see the entire city. You'll be able to see the Arc-de-Triomphe and the Eiffel Tower as well as the beautiful streets of Paris.

Best Time to Visit: Sunrise is always the best but if you don't mind pushing through some crowds to see the view and grab a quick photo, go when the crowds will be in search of a meal.
Cost: Free
Location: Butte Montmartre, Paris
Read More: How to Get Around Paris by Metro
---
Pont des Arts
This is traditionally where lovers go to put a lock on a bridge and throw a key into the Seine. Since the bridge collapsed a few years ago, it has been rebuilt so that locks cannot be placed on. That doesn't mean it can't be a great photo opportunity though! There is some beautiful writing that makes for a great picture.

Best Time to Visit: Anytime, it's rarely so crowded that you can't take a photo.
Cost: Free
Location: Along the Seine, just west of Pont Neuf
---
Pont Neuf
The perfect place to get iconic shots of the Seine with a typically Parisian background. Pont Neuf is a classic place in Paris to head to grab a photo and is not to be missed!

Best Time to Visit: Anytime, it's rarely too crowded to get photos.
Cost: Free
Location: Ile de la Cite, Paris, France

---
La Maison Rose
If you're heading to Paris you've likely already got this on your list. While it is a cute and iconic spot in Paris, I don't think it's actually worth eating a full meal there, at least from the vegan perspective. Opt for a table outside and just get an iced tea and a nice dessert.

Best Time to Visit: Save it for a cloudy day! It will be less crowded and the light is better for photos. Otherwise, show up an hour before they open to be sure to get a table and grab some photos before other tourists arrive.
Cost: You should buy something if you take photos
Location: Rue Chaligny, 75012 Paris
Read More: Read More: Top Tips for Visiting the Paris Catacombs
---
Gardens of Versailles
I could take or leave the Palace of Versailles, but the gardens are easy to spend the whole day exploring. Bring a picnic, smuggle in some wine, and set up for a nice afternoon where kings and queens have wandered.
Best Time to Visit: Get there EARLY! Everyone buys their tickets in advance and even then you will have to spend about an hour or two in line. Where comfy shoes.
Cost: 20 Euros; If you're friendly they sometimes let students in for free
Location: Gardens of Versailles, Versailles, Ile-de-France, France
---
Arc de Triomphe
The view from the Arc de Triomphe is not one to be missed, and in my opinion, the view is better than that of the Eiffel Tower, particularly because you can actually see the Eiffel Tower from the Arc.

Best Time to Visit: Sunset is incredible but also very busy. Get there about an hour before sunset to push through and get a good spot to watch the Eiffel Tower light up.
Cost: Varies based on student status and age. Expect to pay at least 15 euro.
Location: Arc de Triomphe, Paris, Ile-de-France, France
---
Pont de Bir-Hakeim
Of all the Paris places to head for photography, Pont de Bir-Hakeim is easily one of the best! With iconic views of the Eiffel Tower but fewer people around, this should. be the place in Paris that you head for sunrise.
What's more is that just across the street from Pont de Bir-Hakeim is a bridge under which many photographs love to shoot! Unfortunately we didn't grab any pictures (a silly move in hindsight) but we'll definitely be heading there next time.
Best Time to Visit: Sunrise
Cost: Free
Address: Pont de Bir-Hakeim
---
Tuileries Garden
Paris is full of stunning gardens and the Tuileries Garden is no exception! When the photo below was taken, we were at the end of a 20k steps day, so it was more of a click-and-go type scenario. If you're up for exploring, the garden, which is absolutely massive, you'll find plenty of incredible Instagrammable places.
Best Time to Visit: Anytime
Cost: Free
Location: Jardin des Tuileries, Paris, Ile-de-France, France
---
Luxembourg Gardens (Le Jardin du Luxembourg)
Another one of the incredible gardens and Instagrammable places in Paris that can't be missed! You might recognize le Jardin du Luxembourg from Emily in Paris, among other films and shows.
With its iconic chairs and gorgeous trees, this is easily one of the most beautiful spots in Paris. It's great to visit on a hot day because of all of the beautiful shady spots. Bring a picnic and a good book.
Best Time to Visit: Anytime
Cost: Free
Location: Edmond Rostand square 26,Vaugirard street, 75006 Paris
---
Wall of Love (Le Mur des Je t'aime)
A lesser-known but incredibly Instagrammable place in Paris is le Mur des Je t'aime – the Wall of I Love You. Located a short walk from the Sacred Heart and La Maison Rose, this little gem is tucked away in a garden.
If you visit in the morning, you're likely to have the space to snap a few shots and head off to your photo spot in Paris.
Best Time to Visit: Mid morning
Cost: Free
Location: Square Jehan Rictus, Place des Abbesses, 75018 Paris, France
---
Domaine National du Palais-Royal
The Palais Royal is known for its gorgeous and unique courtyard filled with short striped columns. On a nice day it's filled with tourists and the chances of having the place to yourself are slim to none.
Thankfully, in the rain people stayed away and we were still able to get some great shots! There's even a covered area where you can set up your camera and tripod (see our recommended camera gear below).
Be sure to check the hours before you go. We showed up a bit too early and the gates were locked!
Best Time to Visit: As soon as they open
Cost: Free
Location: Palais-Royal, 75001 Paris, France
---
Rue Cremieux
Rue Cremieux is a pastel lover's dream, so dress accordingly! This is a residential and well known street, so be quick and corteous when taking photos. It's best to arrive at Rue Cremieux quite early to have the streeet to yourself without bothering any residents.

Best Time to Visit: Morning
Cost: Free
Location: Rue Cremieux, 75012 Paris
---
Avenue de Camoens
This residential street is surely one of the most expensive places to stay in Paris, if for no other reason than the incredible view of the Eiffel Tower.
Because it is residential, be considerate and quick! The spot is especially busy in the morning as people leave for work, so it's best to show up in the morning (before or after people head off to work) and before other photographers arrive.
Best Time to Visit: Morning (not when people leave for work)
Cost: Free
Location: Avenue de Camoens
---
Saint-Chapelle
This is a little hidden gem of Paris in my opinion. From the outside, it looks like any other chapel, so unless you have the intention of going in, it's likely not something you will stumble upon. Be sure to check out this stunning chapel, it's definitely Instagram-worthy.

Best Time to Visit: Be the first in line in the morning if you want a chance to take a photo without the crowds.
Cost: Free with student ID (EU and UK); 10 Euro unless other discounts apply
Location: 4 bd. du Palais, 4e Paris

---
Map of Instagrammable Places in Paris
---
More Paris Posts
---
What Camera Gear Do We Use?
If you want the full list of things we keep in our camera bag, check out the complete guide or browse our photography guides.
---
Free Resources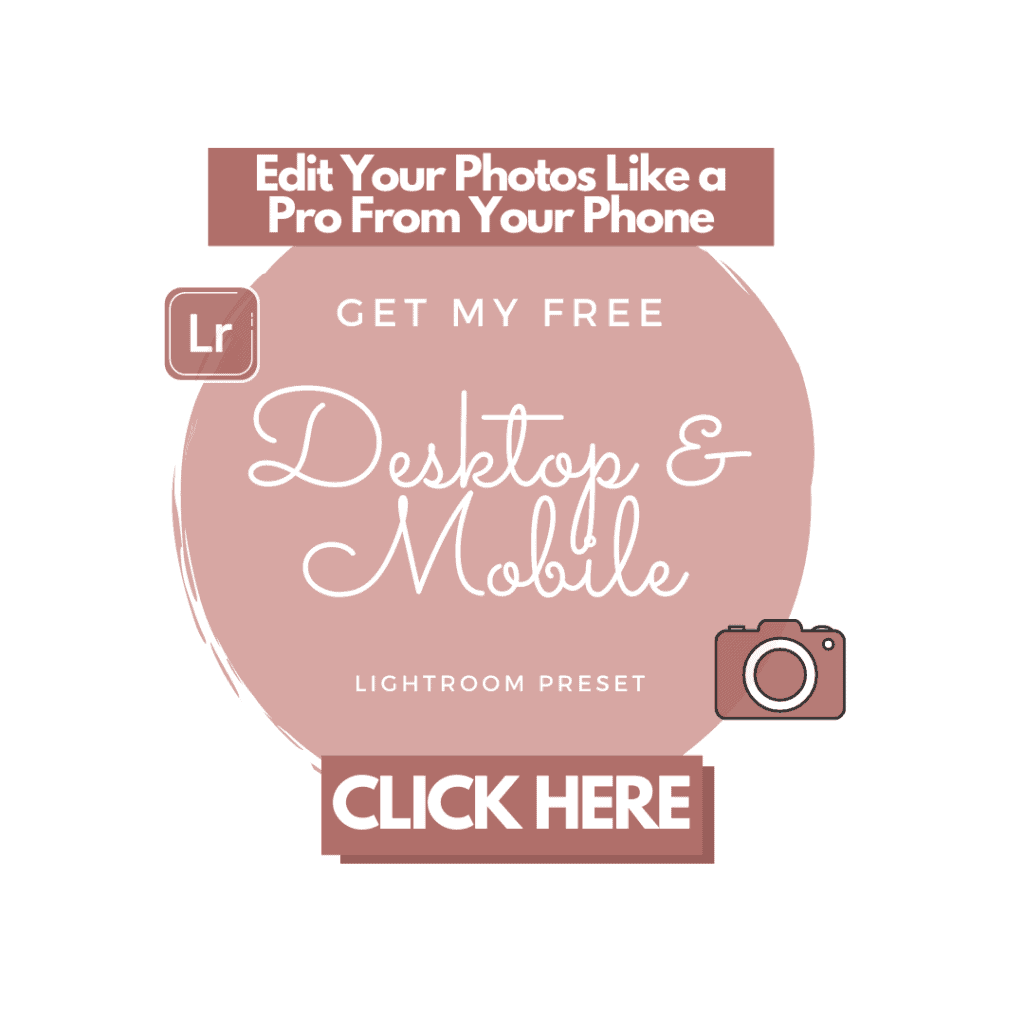 ---
And as always, you can find more sustainable travel content on Instagram @VoyagingHerbivore, Youtube, and TikTok and to get updates straight to your inbox, enter your email below in the footer, or to the right on the sidebar.

If you found this guide helpful and want to help us keep these resources free,
please consider making your next Amazon, Expedia, Hostel World, Etsy, and Booking.com purchase through our links (just click right on those words – you can do it right now and unless you clear your cookies before your next purchase, it will remember). It costs you no extra and gives us a small commission. Thank you!
---