Snow-capped mountains, hills a shade of green that you've never seen, and flowers the perfect shade of pink. Salzburg, Austria is all of this and more which is why you need this Salzburg 2 day itinerary to make the most of your time in Austria.
Maybe Salzburg is a stop on your European backpacking trip, or maybe you're just looking for a weekend away in the gorgeous country of Austria.
Either way, here's an itinerary for you that's simple and to the point and provides recommendations on where to stay, what the see, and what to eat, featuring some amazing places to eat, even with vegan options.
If you're still undecided about going, let this be the sign! Keep reading to discover Salzburg, Austria!
---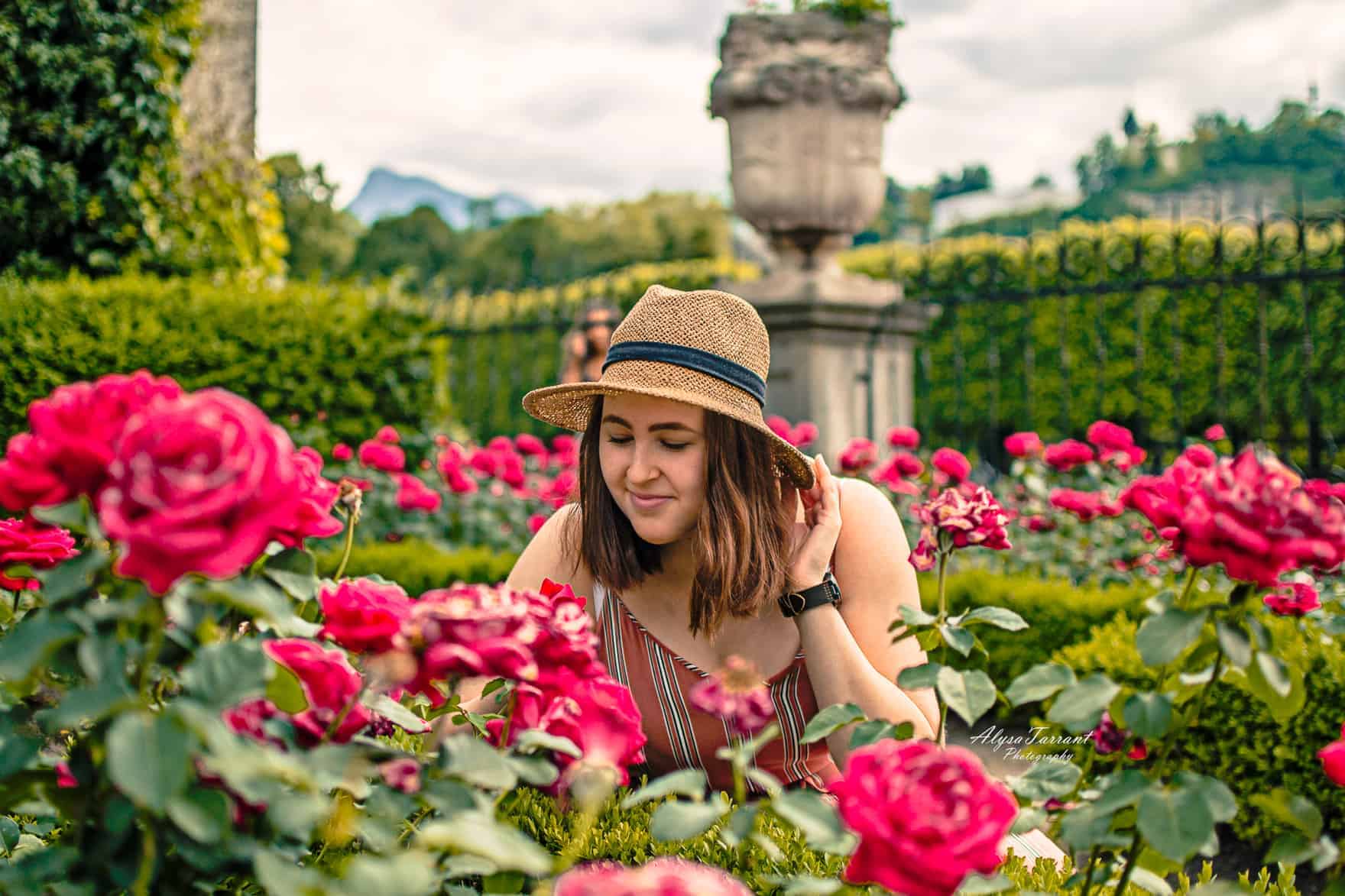 ---
Currency: Euro but easy to pay with a credit card
Language: German, French, English
Price Range: $$
Best Way to Get Around: Walking, Bus (Public Transport), Train
Timeline: A full 2 days will allow you to see the most famous sites in Salzburg and a nearby attraction
---
This site is user-supported and that's why we use affiliate links. At no extra cost to you, we get a little bit of money when you purchase something through one of our links. Thank you for helping support ethical, sustainable, and plant-based travel! You can read more about our affiliate disclosure policy here.
---
What Camera Gear Do We Use?
If you want the full list of things we keep in our camera bag, check out the complete guide or browse our photography guides.
---
Tips for Salzburg, Austria
You can fill up your water bottle at outdoor fountains (from the spouts of water, don't go dipping into the pooled water)
The summer will be hot, this is a great chance to buy a fan (non-electric) as a souvenir
If you buy soft pretzels from a vendor, eat them right away or they will get hard
Bring your student ID and remember to show it when purchasing tickets
---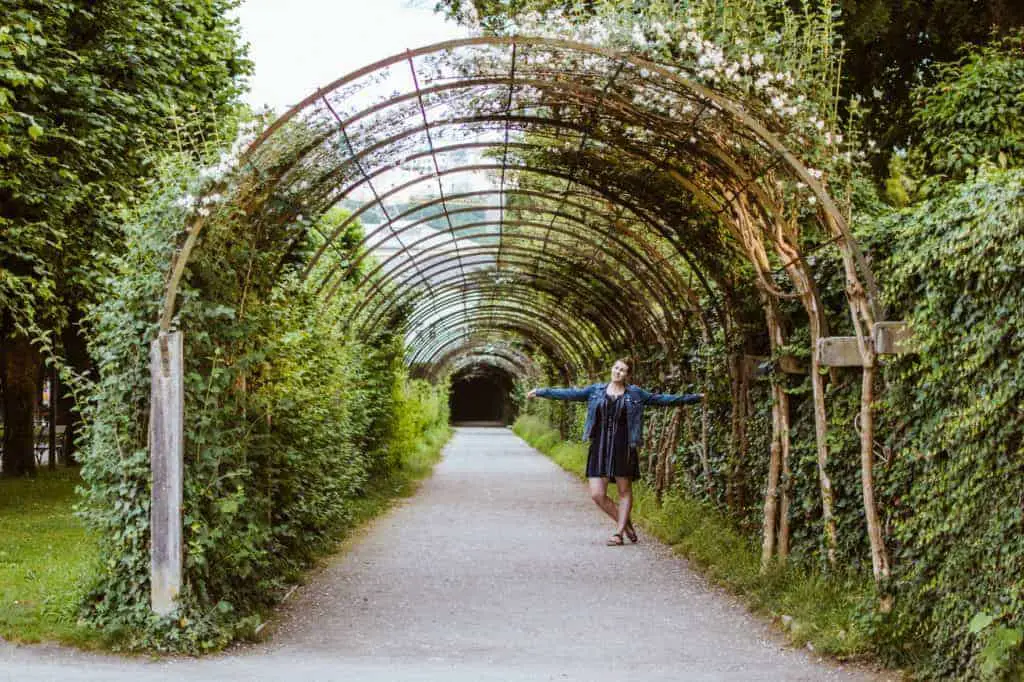 ---
Where to Stay in Salzburg, Austria
Hostel: If you're looking to stay centrally in a hostel, YoHo International Youth Hostel is a great option and it's where we stayed. It's one of the more affordable options in the area. The staff is friendly and they speak English. You'll also find great recommendations for day trips from Salzburg in the hostel.
Hotel: If you're looking for a more private and stylish experience, check out the numa Motzard Rooms. This gorgeous hotel offers beautiful and completely Instagram-worthy rooms with air conditioning! The only downside is that the rooms don't have kitchens, so as long as you're happy to eat out, this is the perfect place for you.
Flat: If you prefer to have an entire place to yourself with a kitchen to cook in, check out the Stone Lodge apartments. Each flat has a kitchen (even a dishwasher in some!). The location can't be beat and is walking distance from the main attractions you'll want to visit.
---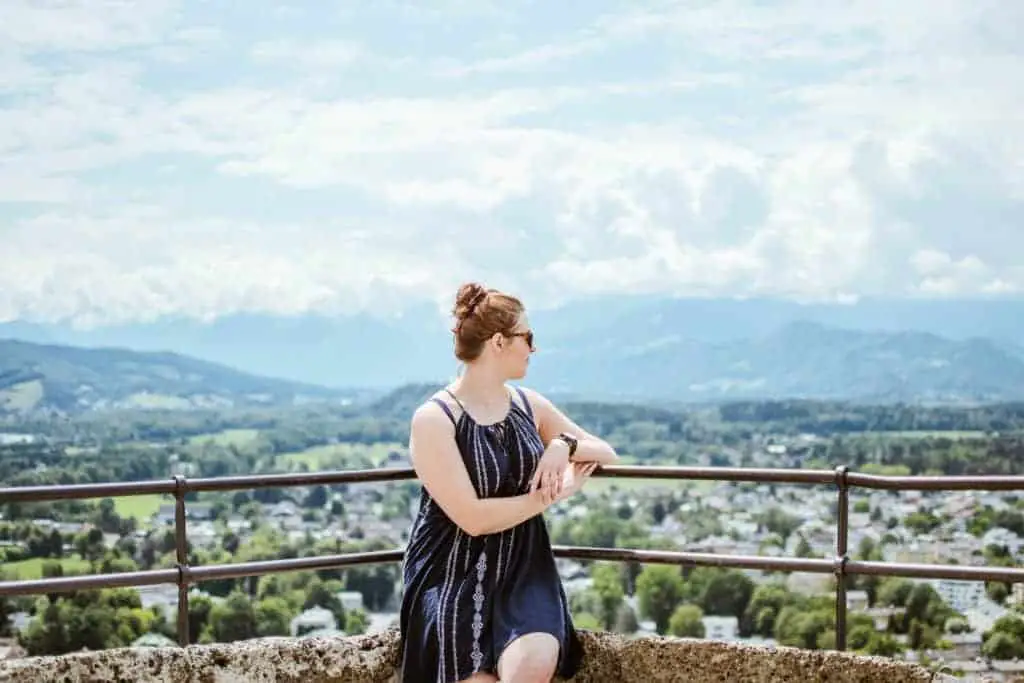 ---
Where to Eat in Salzburg, Austria
Organic Pizza Salzburg – They offer tons of customizable vegan and nonvegan options, with incredibly generous portion sizes. The restaurant itself is on a quiet street and has a very authentic feel to it. Address: Franz-Josef-Str. 24A · 5020 Salzburg
Gusta V – A totally delicious vegan restaurant with absolutely beautiful (and Instagrammable) food and plating. They've got breakfast options as well as some phenomenal sandwiches and I can't recommend it enough. My only recommendation is to check the hours beforehand as they aren't always open at typical times.
Address: Wolf-Dietrich-Strasse 33 · 5020 Salzburg
Italian Market Outside Mirabell Gardens – A good snack spot, this market is a great place to stop to appease the raging carnivores in your group. You may be able to find some vegan options, such as a slice of charcoal pizza, but you have to keep your eyes peeled and don't be afraid to ask.
Address of Mirabell Gardens: Mirabellplatz 4 · 5020 Salzburg
Read More: Best Vegan and Vegetarian Restaurants in Salzburg, Austria
---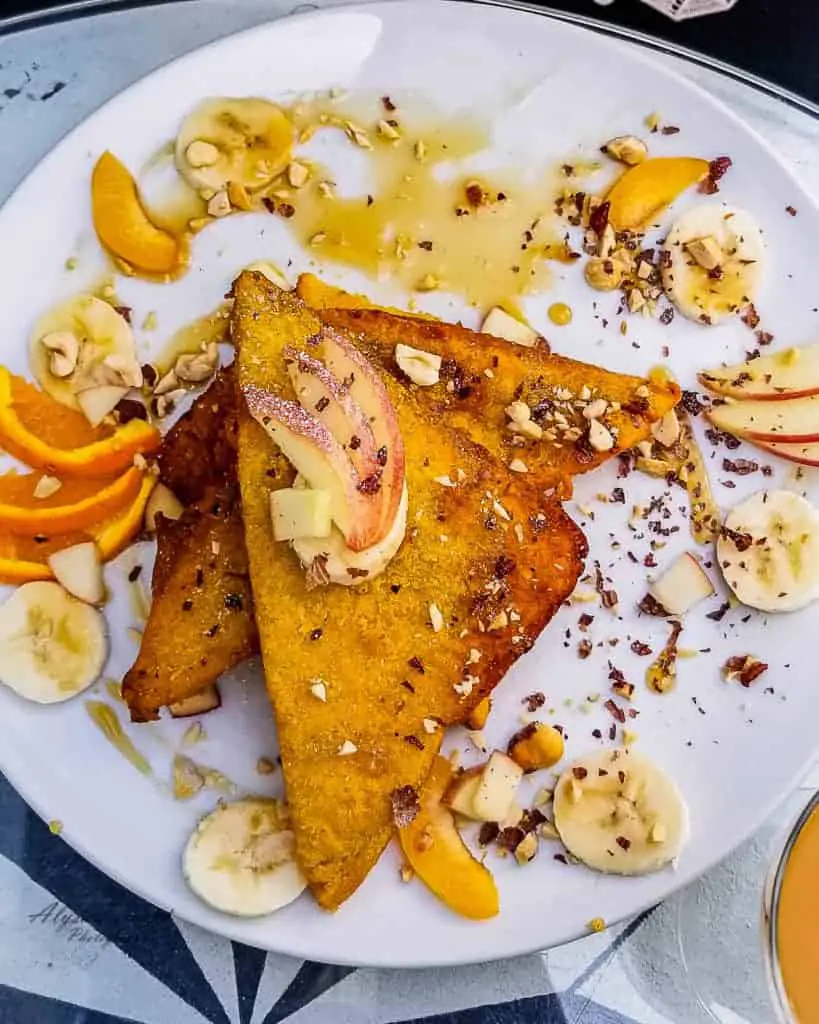 ---
Day 1  – Exploring Salzburg, Austria
I always feel that the first day in any new city is a perfect day to wander around, get a little lost, and find some things you want to come back to when you've adjusted to the time zone and had some rest. That's why we recommend strolling through the streets and discovering some of the most famous spots on a private guided walking tour. This tour will give you the insider's view of the city with tips on how to get the most out of your visit!
---
Mozart House
A classic "When in Salzburg" stop, the Mozart House is a great stop if you've got the time and any interest in classical music. It involves a lot of reading and slowly wandering through rooms so I wouldn't recommend planning it as a quick stop or if you have young kids that don't have the attention span. Otherwise, it is a cool stop and worth stopping by to at least say that you've been!
Address: Getreidegasse 9, 5020 Salzburg, Austria
---
Mirabell Gardens
Looking for the most Instagramable spot in Salzburg? This might just be it! These absolutely stunning gardens are filled with roses, artistically placed benches, and ivy and rose-covered walls. It's very centrally located and I can almost guarantee that you'll walk by it at some point in your visit so be sure to stop in. There are also some nice shady seats if it's hot out.
Address: Mirabellplatz 4 · 5020 Salzburg
Read More: 15 Incredible Food Markets in Europe You NEED to Visit
---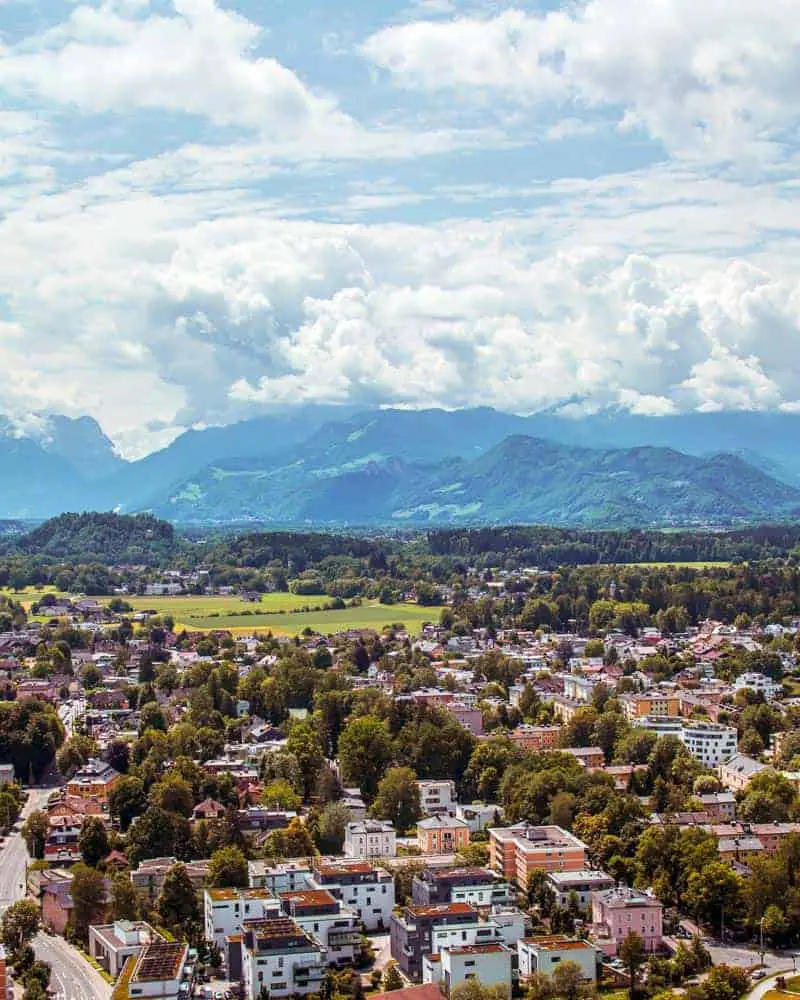 ---
Hohensalzburg Fortress
The view from the Hohensalzburg Fortress is, without a doubt, one of the most beautiful landscapes I have ever seen. You'll be able to look over the beautiful Austrian mountains and the city of Salzburg. It's a wonderful place to explore and definitely worth the ticket price. This fortress is just one of many awesome things to do in Salzburg.
Address: Moenchsberg 34 · 5020 Salzburg
---
Salzburg Marionette Theater
Have a free evening? Spend it watching The Sound of  Music (or whatever is on show) in marionette form! For me, it was a once in a lifetime experience, and a great way to watch The Sound of Music for the first time. There are subtitles although the show I attended ended up being in English.
Address: Schwarzstrasse 24, Mozarteum Complex · 5020 Salzburg
---
Day 2 – Day Trip from Salzburg to Lake Königssee
Lake Königssee is actually situated in Germany, but it's an easy bus ride Salzburg, and it is without a doubt one of the most beautiful places I have ever been to. I went with the intention of doing some hiking, but after learning that the hikes between sites were pretty much Black Diamond level (very very difficult hiking level) or take a boat, I took the boat.
---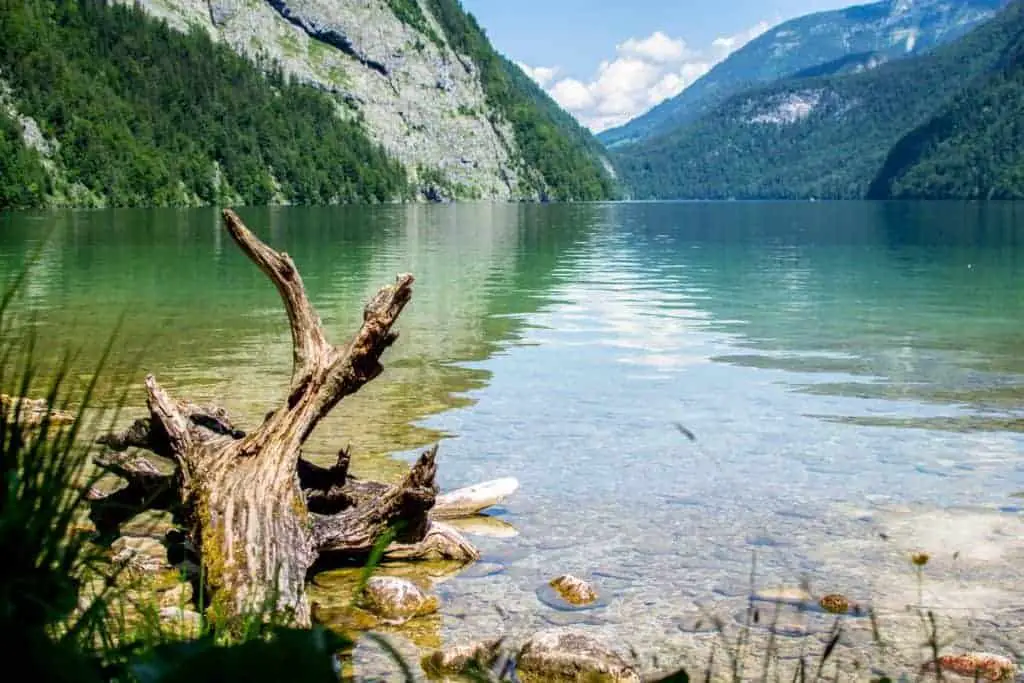 ---
How to Get to Lake Königssee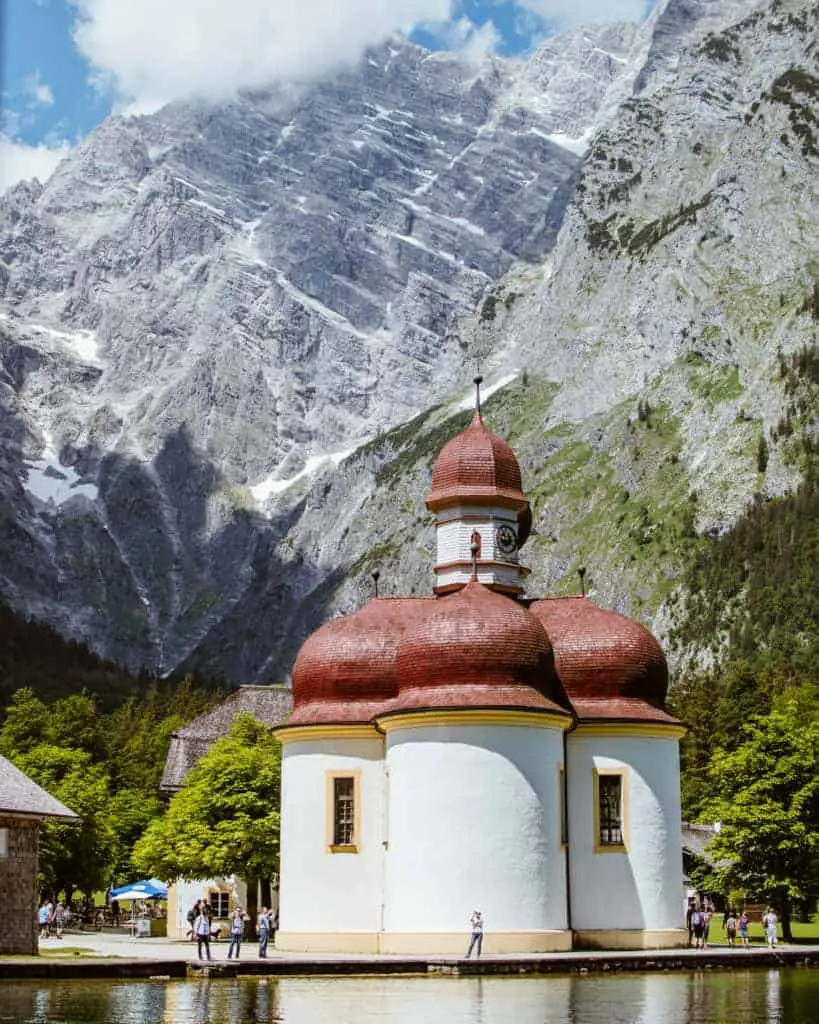 Note: Check with your hotel/hostel/Airbnb or the bus drivers as these buses may have changed.
Take bus No. 840 from Salzburg to Berchtesgaden Hauptbahnhof. – About 40 minutes
Transfer to bus No. 843 to Königsee – About 15 minutes
On both buses buy a roundtrip ticket as it will save you money in the long run and at the time you could use your bus ticket to get a discount on a boat ticket at Königssee.
There are several different sites you can take the boat (paid but they have student discounts and be sure to show your round trip bus ticket). They are well advertised when you enter Königsse so take a look and see which one sparks your interest. You're able to walk around and take in the stunning scenery at each site before heading back by boat.
---
Keep Exploring Europe
After following this Salzburg 2 day itinerary for your ultimate Austria vacation, why not take the train and keep exploring Europe. Trains are much better for the environment, but even so, it's good to offset your carbon footprint.
Take the train to Vienna and use this Vienna itinerary or continue your journey with one of the posts below!
Photos that Will Inspire You to Book Your Flight to Salzburg, Austria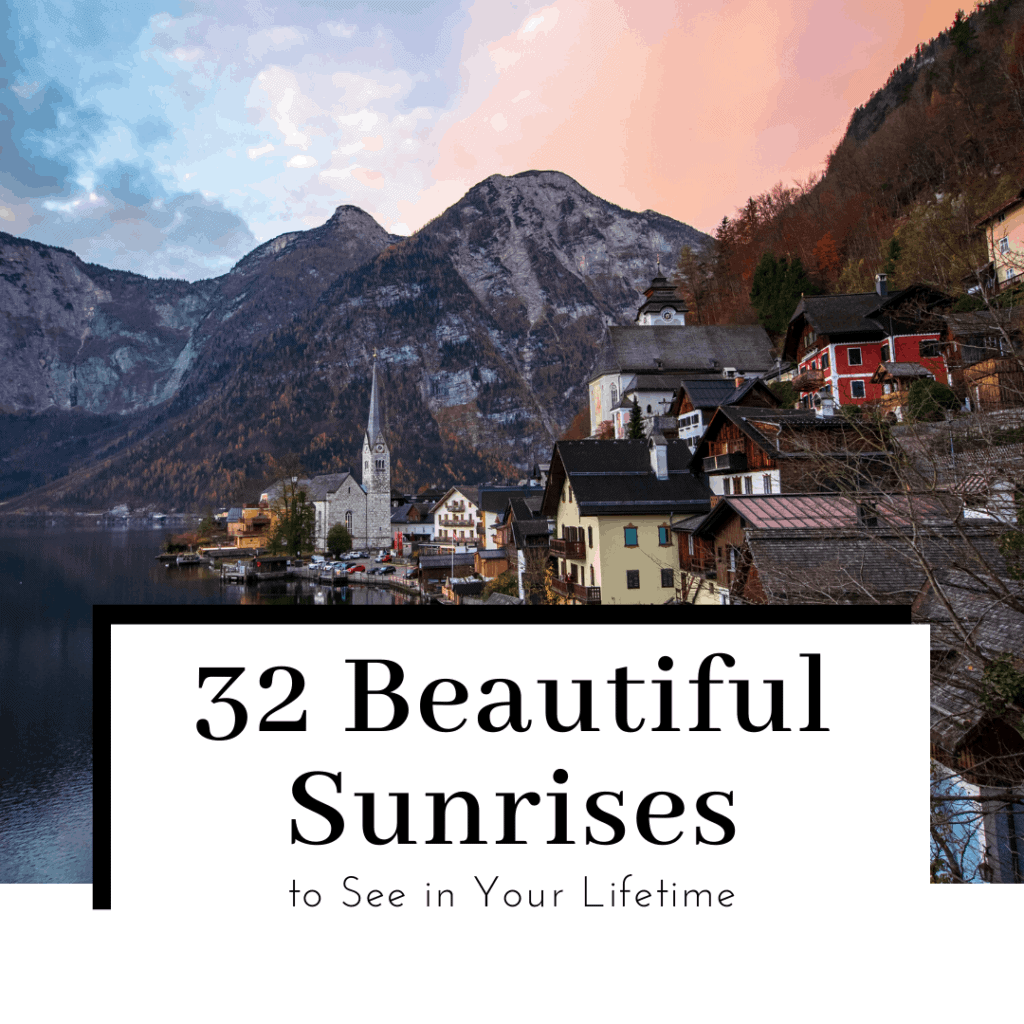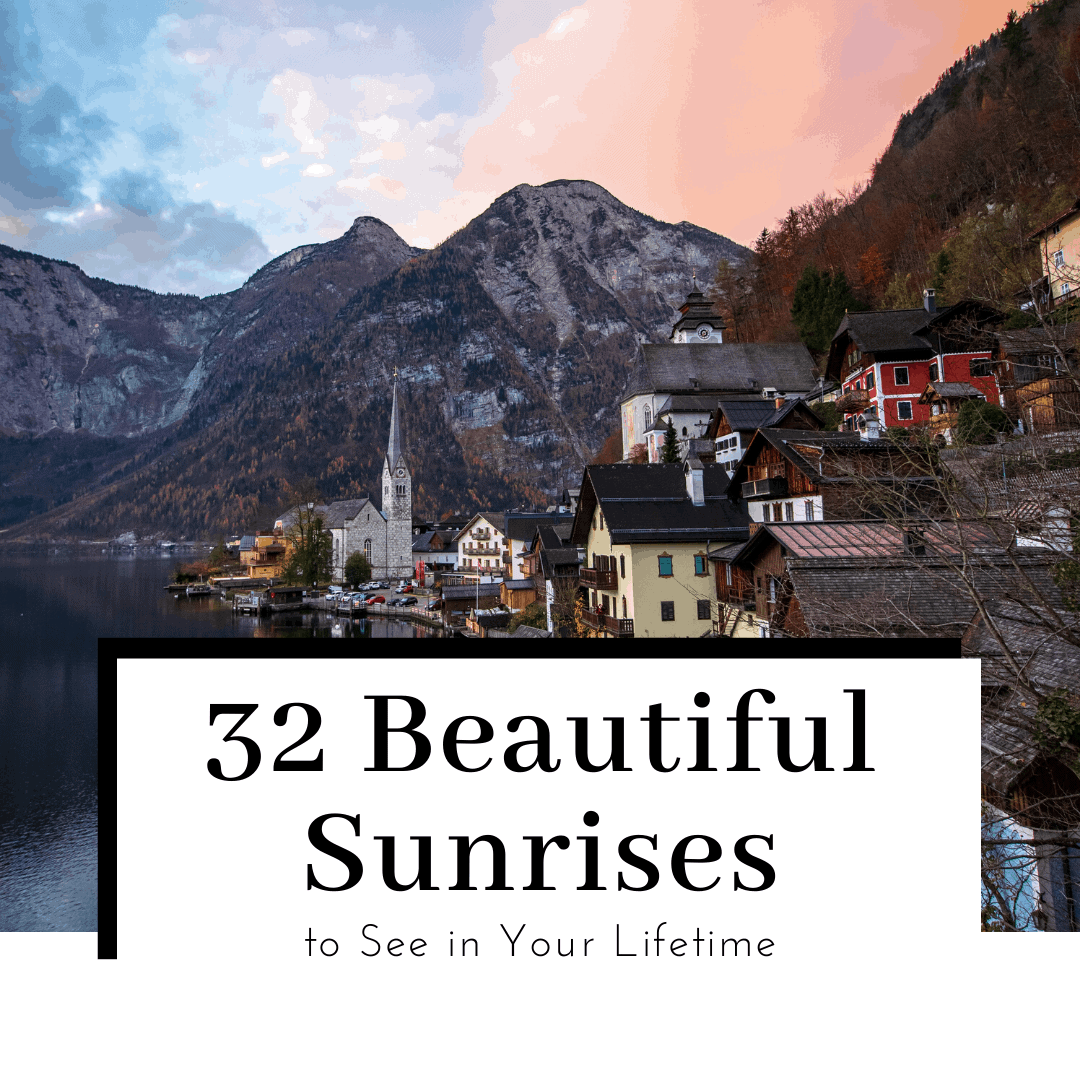 ---
What Camera Gear Do We Use?
If you want the full list of things we keep in our camera bag, check out the complete guide or browse our photography guides.
---
Free Resources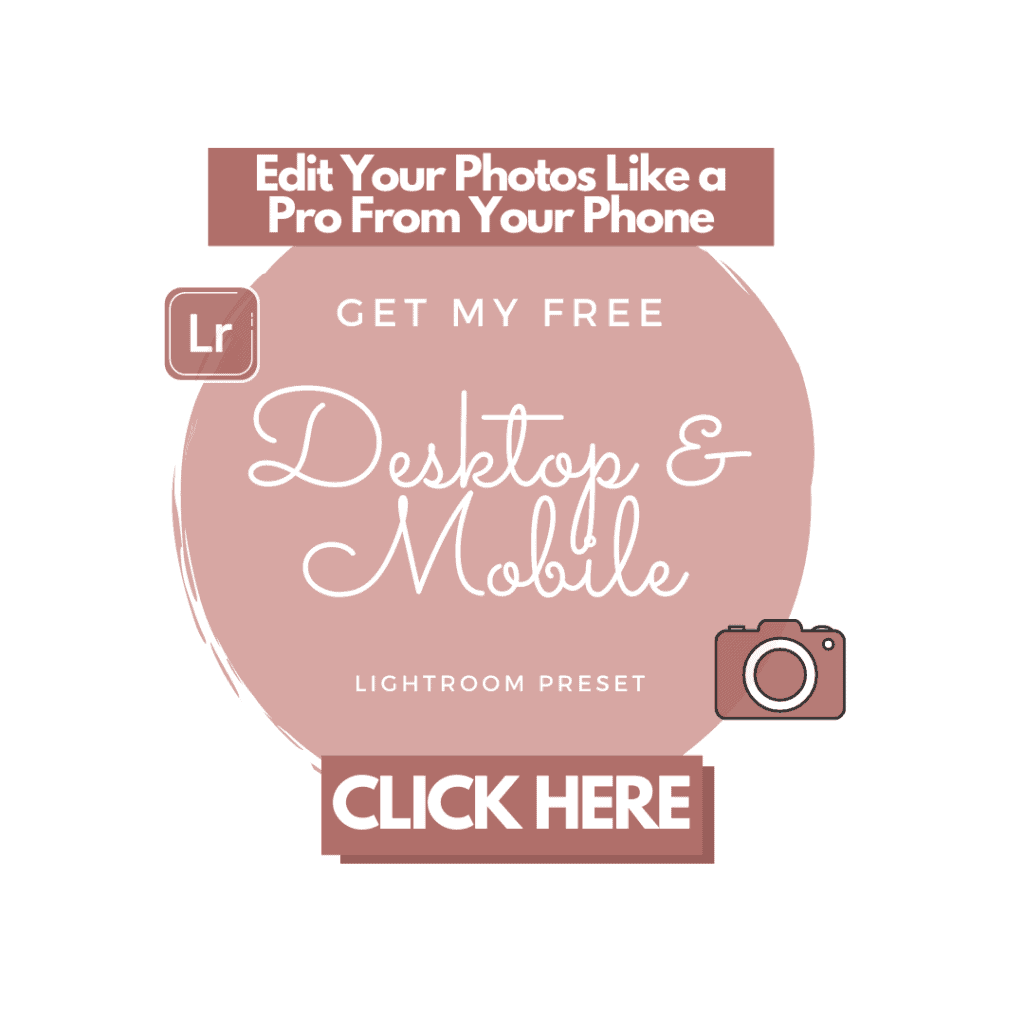 ---
Pin "Salzburg 2 Day Itinerary for First-Timers"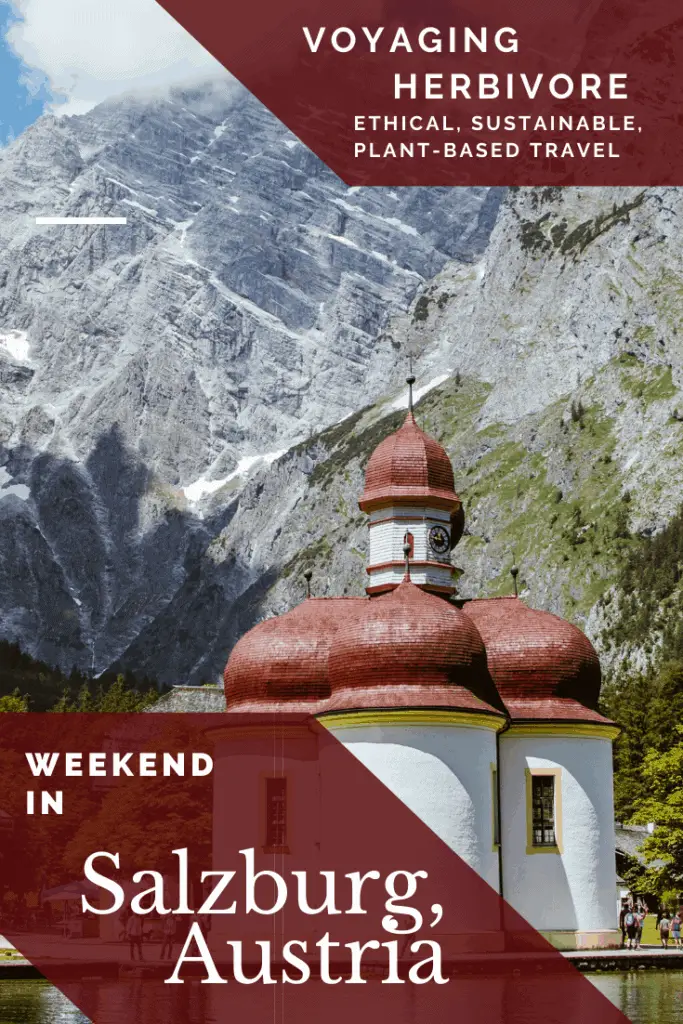 ---
And as always, you can find more sustainable travel content on Instagram @VoyagingHerbivore, Youtube, and TikTok and to get updates straight to your inbox, enter your email below in the footer, or to the right on the sidebar.

If you found this guide helpful and want to help us keep these resources free,
please consider making your next Amazon, Expedia, Hostel World, Etsy, and Booking.com purchase through our links (just click right on those words – you can do it right now and unless you clear your cookies before your next purchase, it will remember). It costs you no extra and gives us a small commission. Thank you!