Mango stuffed falafel, crumbly gingerbread, and the ultimate salad – all to be found in England's surprisingly vegan-friendly Lake District restaurants!
Keep reading to discover the Lake District's best vegetarian and vegan-friendly restaurants and cafes!
---
This site is user-supported and that's why we use affiliate links. At no extra cost to you, we get a little bit of money when you purchase something through one of our links. Thank you for helping support ethical, sustainable, and plant-based travel! You can read more about our affiliate disclosure policy here.
---
The Pheasant Inn
We've eaten at the Pheasant Inn in the Lake District quite a few times because it's actually very close to the area where we always stay. They always have at least one vegan option if not two and they are always absolutely incredible. Call ahead to book as they do tend to get fairly busy. Don't expect to have a wild night out here, but you can always have a few nice drinks. As a note – don't expect to find an Uber or Lyft as it simply doesn't exist as of the last time I've been there. Drink responsibly!

Address: The Pheasant Inn, Flookburgh Road, Allithwaite, Cumbria. LA11 7RQ
Price Range: $$
All Vegan: No, limited options
Must-Try: The vegan falafel option is phenomenal. Stuffed with mango chutney and lots of yummy vegetables, you won't want to miss it. You've also absolutely got to try the gin and tonics. Be sure to ask for a gin menu. At about 5 pounds per drink, you've got a great deal (compared to London at least!).
Read More: How to be Vegan in Northern England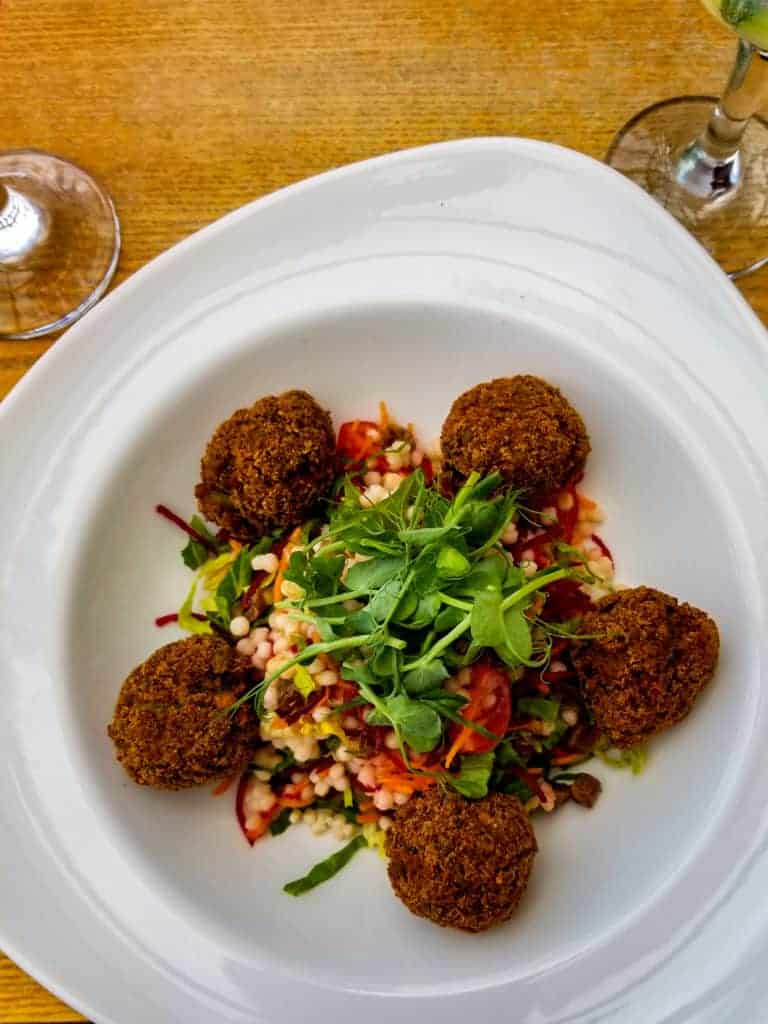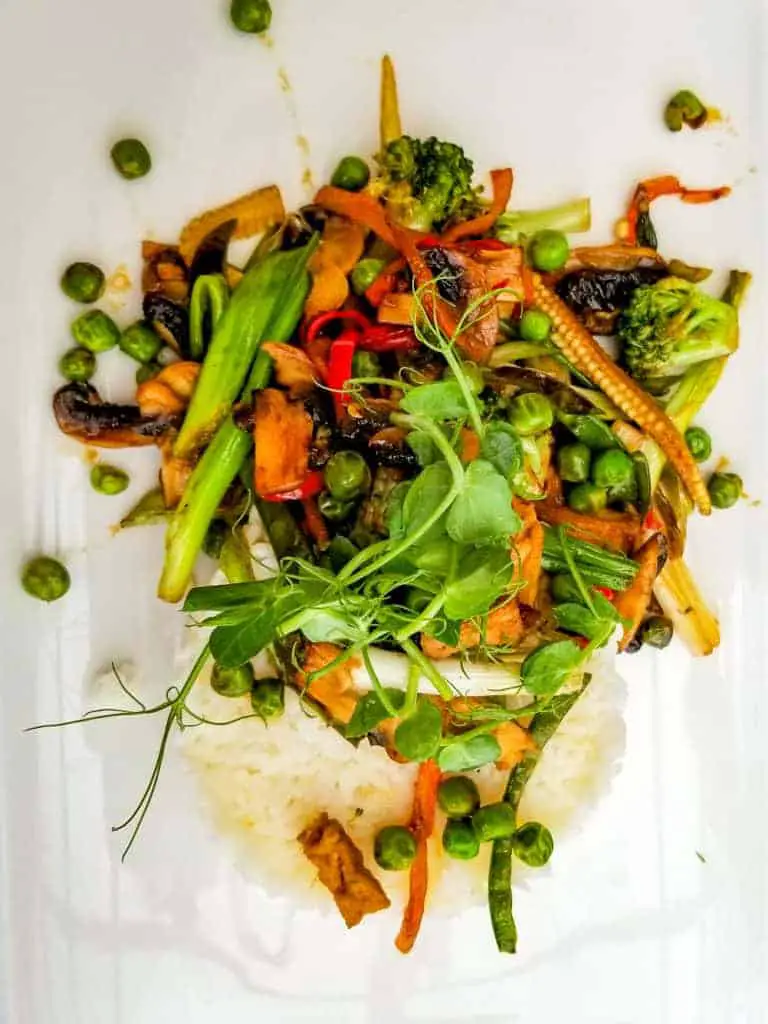 ---
Read more:Best Vegan Apps [2022 Edition]
---
Zeffirellis & Fellinis
Fine dining for vegetarians in here! Zeffirellis & Fellini's is a great centrally located restaurant in Ambleside featuring a starter, main, and dessert menu with so many vegan options you won't know what to do with yourself! Their vegan beef wellington (pictured below) was easily the star of the show and I got severe fomo from not ordering this and will definitely be trying it next time. One little taste was just not enough! Plus, after your meal, you can enjoy their digital art cinema, featuring the latest and greatest in film.
Address: Millans Park, Ambleside, LA22 9AD
Price Range: $$
All Vegan: No
Must Try: Vegan beef wellington
---
Fresher's Cafe
This delightful vegan-friendly cafe in the Lake District is the perfect place to stop and grab a cup of coffee before or after a long day out exploring the many Lake District attractions! Although not exclusively vegan, vegan and vegetarian options are well marked.
Address: 3 The Courtyard Rothay Road Ambleside LA22 0EE
Price Range: $
All Vegan: No
Read More: Instagram Guide to the Lake District
---
---
Kat's Kitchen of Keswick
Free from people are in luck! Kat's Kitchen of Keswick offers a wide variety of zero waste products, delicious vegan, vegetarian, and gluten-free eats, and even incredible locally roasted coffees. Plus, Kat offers absolutely stunning vegan occasion cakes you'll want to have for every party!
Address: 135 Main Street CA12 5NJ Keswick, UK
Price Range: $$
All Vegan: No
---
The Manor House at Oxen Park
If you're looking for a slightly fancier dining option for a nice dinner out in the Lake District, The Manor House is the perfect spot! With a vegan menu complete with starters, mains, and desserts, this is the perfect Lake District restaurant for a nice night out.
Address: Manor House, Ulverston, LA12 8HG
Price Range: $$
All Vegan: No
---
Hales of Cartmel
This lovely little ice cream shop is a great stop as you wander around the beautiful town of Cartmel. They have some phenomenal vegan ice cream options that aren't just sorbet! Although this vegan food in the Lake District won't necessarily fill you up, there are plenty of other vegan restaurants in the Lake District with main courses before you make your way to icecream – although no judgment here if you go straight for dessert 😉!

Address: Devonshire House, The Square, Cartmel, Grange-over-Sands LA11 6QD
Price Range: $
All Vegan: No
Must-Try: Peanut butter vegan icecream
Read More: 16 STUNNING Glamping Pods in Yorkshire with Hot Tubs

---
Looking for more vegan options near you? Check out the abillion app and use the referral code VOYAGINGHERBIVORE

Every review you write contributes to a donation to an animal rights organization!
---
---
Chesters by the River
This lovely little vegetarian café (nearly all vegan) is in such a pretty location and is an amazing place to relax and grab a coffee or one of their amazing dishes. There are indoor and outdoor seating areas and this casual eatery is a great place to come and work on your laptop or grab a healthy meal. This vegetarian Lake District spot is not to be missed – especially if you need a workday but still want to be in nature!

Address: Skelwith Bridge Nr Ambleside, Ambleside LA22 9NN England
Price Range: $$
All Vegan: No, but all vegetarian with mostly vegan options
Must Try: Salad sharing bowl with a little bit of all the salads
Read More: 10 AMAZING Attractions At The Lake District & Windemere

---
Graze Coffee
This dog-friendly restaurant offers a wide variety of vegan, vegetarian, and gluten-free options in addition to homemade Vietnamese and Japanese food! Does it get any better!? Graze Coffee easily makes our Lake District vegan list with all of the options.
Address: Crag Brow House LA23 3BU Bowness-on-Windermere, UK
Price Range: $
All Vegan: No
---
The Garden Cafe
Offering delicious vegan (unconfirmed if fully vegan or not) eats and feasting boxes that are not to be missed! This lovely little cafe appears to be a hidden gem in the Lake District without much of an online presence.
Address: Friends Meeting House/Quaker Tapestry Museum Stramongate LA9 4BH Kendal, UK
Price Range: $$
All Vegan: Yes (Unconfirmed)
---
Apple Pie Cafe and Bakery
I come to you full of pride to say that I had three cupcakes from here over a two week trip (not nearly enough, I know, but I'll try harder next time). While the Apple Pie Cafe and Bakery, located in Ambleside, is not fully vegan, they have a fantastic range of vegan dessert and savory options and their vegan cupcakes are some of the best that I've ever had. It's rare to come across a cupcake with vegan cream cheese frosting and this sure tasted like it. Located next to Bridge House, this is a must-visit if you're in Ambleside.
Address: Rydal Rd, Ambleside LA22 9AN, Ambleside LA22 9AN England
Price Range: $$
All Vegan: No
Must Try: Vegan cupcakes
---
Quince and Medlar
Vegan and vegetarian fine diners rejoice! Quince and Medlar offer a gorgeous tasting menu with full vegan options. They also offer a vegan and vegetarian wine list to pair with the menu. This is one of the best places for vegan food in the Lake District that you can't afford to miss!
Address: 13 Castlegate, Cockermouth, CA13 9EU
Price Range: $$
---
Gandhi's Cafe
This vegetarian and Vegan cafe in the Lake District is sure to please everyone in your party! With burgers, falafel, and curries galore among other delicacies from around the world, there is no shortage of choices! Vegan and gluten free options are well marked!
Address: The Slack, Ambleside LA22 9DQ
Price Range: $$
---
---
Vegan Guide to the Lake District Interactive Map
Use the map below to find vegetarian and vegan-friendly cafes and restaurants in the Lake District.
---
Where to Stay in the Lake District
Check out the full accommodation guide to the Lake District, or, if you're in a rush, use the interactive map below for experiences and stays.
---
Lake District Essentials
If you're heading to the Lake District, you'll need a waterproof jacket, hiking boots, and a few other essentials like National Trust and English Heritage memberships (they pay for themselves with free parking). Check out our recommendations below.
---
Discover More of the Lake District
Check out the posts below to discover more of the UK's amazing Lake District!
---
Free Resources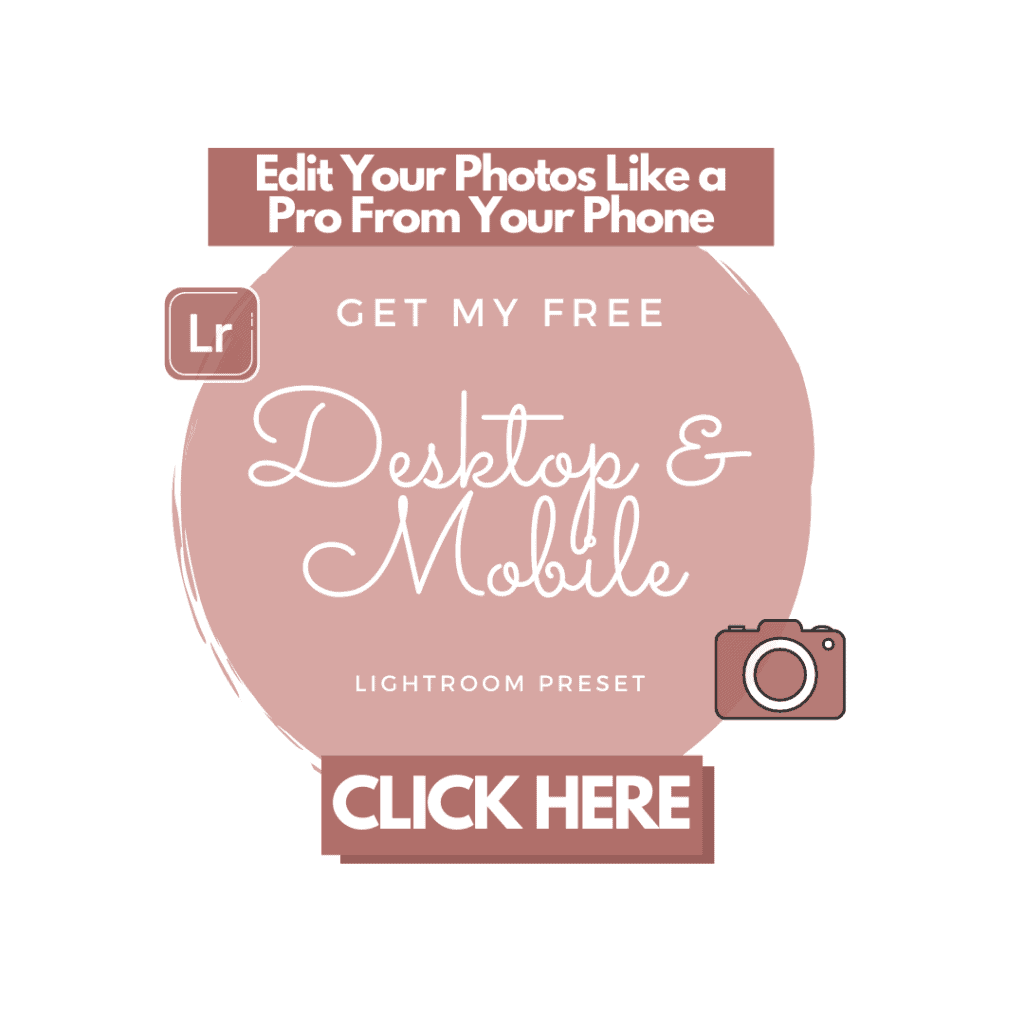 ---
And as always, you can find more sustainable travel content on Instagram @VoyagingHerbivore, Youtube, and TikTok and to get updates straight to your inbox, enter your email below in the footer, or to the right on the sidebar.

If you found this guide helpful and want to help us keep these resources free,
please consider making your next Amazon, Expedia, Hostel World, Etsy, and Booking.com purchase through our links (just click right on those words – you can do it right now and unless you clear your cookies before your next purchase, it will remember). It costs you no extra and gives us a small commission. Thank you!