Europe is a vast continent with so much to see and do that it can be hard to know where to start. So we've put together this guide to the seven best places to visit in Europe, from the rocky shores of Ireland to the sun-soaked beaches of Greece, there's something for everyone on this list!
One of the great things about Europe is that it's so easy to travel between countries. Whether you're taking the Eurostar from London to Paris or flying between Barcelona and Rome, you can be sure of a smooth journey.
And with many budget airlines, there's no excuse not to explore as much of the continent as possible.
---
---
1. Vienna
Vienna, the capital of Austria, is a beautifully preserved city with a rich history dating back to the Middle Ages. Its strategic location at the crossroads of Europe has made it a center of trade and culture for centuries. Today, It is a bustling metropolis with a fascinating blend of old-world charm and modern vibrancy.
This place is best known for its music and art scene. The city has been home to some of the world's most famous composers, including Mozart, Beethoven, and Strauss.
Visitors can enjoy various musical performances throughout the city, from classical concerts at the Vienna State Opera House to street musicians playing in the pedestrian-only old city center. It is also home to many world-renowned art museums, such as the Albertina and the Belvedere.
In addition to its cultural attractions, Vienna boasts several beautiful parks and gardens, making it an ideal place to relax and enjoy the outdoors.
Read More: Salzburg, Austria in 2 Days: The ULTIMATE Itinerary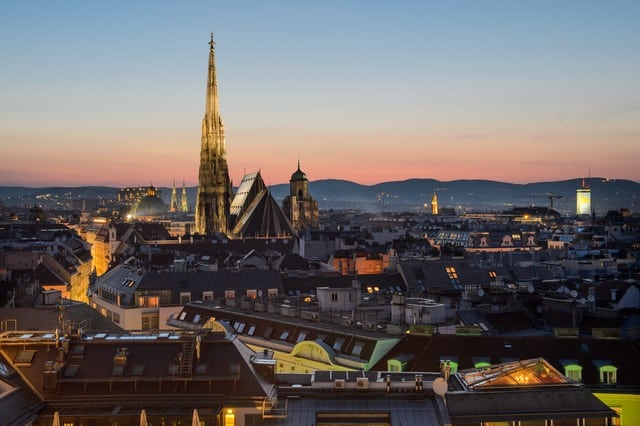 ---
2. Stonehenge
Stonehenge is one of the most famous prehistoric monuments in the world. It is located in Wiltshire, England, and consists of a ring of standing stones.
The stones are arranged in a circle and surrounded by a ditch.
Construction of Stonehenge began around 3000 BC. It is thought that the monument was built as a burial ground for a prehistoric person.
The vast monoliths that make up Stonehenge weigh 25 tons.
They have dragged 240 km (150 miles) to the site a few hundred years after construction began. Today, It is a popular tourist destination. It is also a UNESCO World Heritage Site.
Coming from London? Check out this post: How to Get From London to Stonehenge
---
3. Plitvice Lakes
The Plitvice Lakes are a series of 16 lakes in central Croatia. The lakes are surrounded by lush forests and connected by waterfalls, making them a popular tourist destination.
Visitors can explore the lakes by walking on the numerous trails, which also offer the opportunity to see some wildlife. It makes it the best tourist destination for people who want to explore the beauty of Europe.
Read More: Croatia Photography: The Complete Guide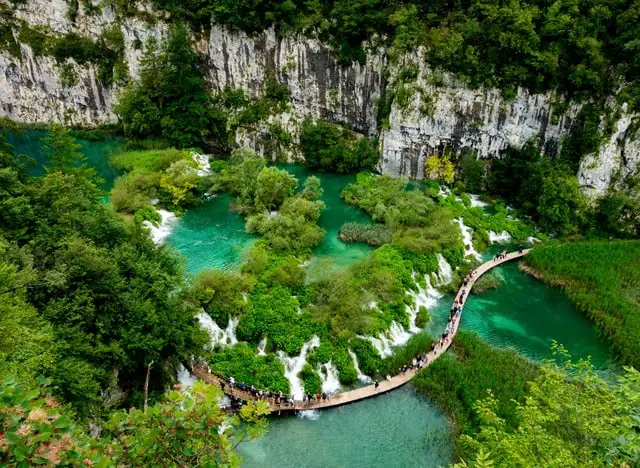 ---
4. Budapest
Budapest is one of the most beautiful cities in Europe, with a rich history and culture that its many different rulers have shaped over the centuries. The Celts established the city in the ninth century, and it became an important trading center for the Romans.
In the Middle Ages, it was ruled by the Mongols and then the Ottomans before becoming part of the Austro-Hungarian Empire in the late 19th century.
Today, It is the capital of Hungary and its largest city. The city is home to many important historical sites, including the Museum of Fine Arts, which houses a collection of more than 100,000 works. Other notable sights include the Old Town, its many churches, palaces and museums, and the Parliament building.
It is a truly unique city that is worth a visit and the best way of visiting is, of course, with a local! We recommend this guided tour where you'll get to see the sights of Budapest from the River Danube on a 1-hour sightseeing cruise, and enjoy a seasonal drink along the way!
---
5. Lisbon
Lisbon is the capital of Portugal and its largest city, with a population of over half a million people. It is located on the Tagus River estuary, southwest of the country, on the Atlantic coast.
Lisbon has been an important center of trade and commerce since ancient times due to its strategic location on the Iberian Peninsula.
The city was also an important center of learning during the Renaissance due to many universities and academies.
It is a city of contrasts, with its old-world charm and modern vibrancy. The city has a Mediterranean climate, with mild winters and warm summers.
It is a popular tourist destination and one of the best places to visit in Europe due to its rich history and culture and beautiful scenery.
Read More: 9 Vegan Restaurants in Lisbon & Cascais with INCREDIBLE Portuguese Food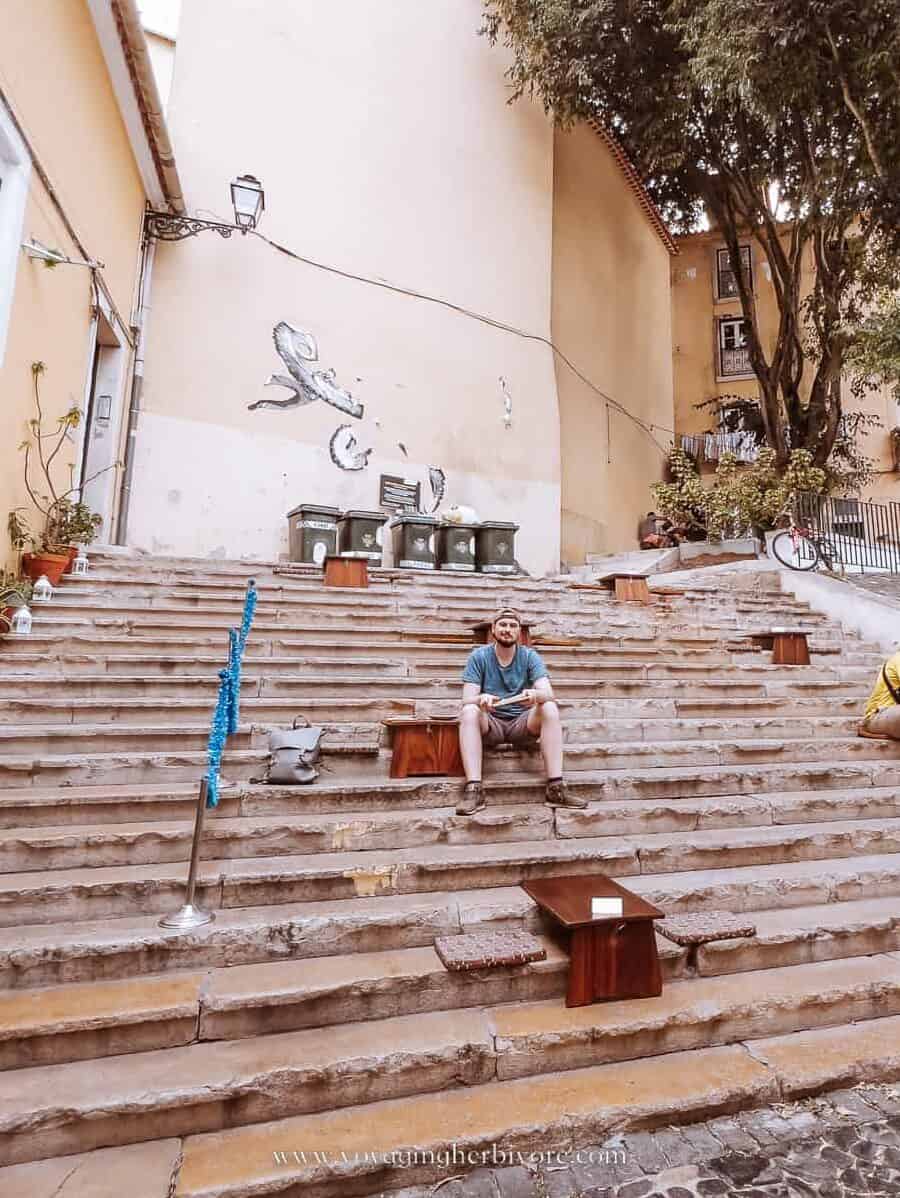 ---
6. Athens
Athens, Greece, is one of the oldest cities in the world, with a recorded history of over 3,000 years. It was the major center of Greek culture and learning for centuries and was known as the "cradle of Western civilization."
The city's rich history can still be seen in its many ancient ruins, including the Acropolis, as well as in its museums and other cultural institutions.
Today, It is a modern, cosmopolitan city with a population of over three million people.
The city is home to some universities, colleges, and many major businesses and organizations.
It is also a popular tourist destination, with visitors coming from around the world to see its ancient sights and enjoy its Mediterranean atmosphere.
Make the most of your time in Athens and enjoy a guided tour through 7 of the city's top archaeological sites, including the Acropolis, Roman Agora, and Ancient Agora!
---
7. Bay of Kotor
Kotor Bay is a breathtakingly beautiful sight to behold. This picturesque bay is located in southwestern Montenegro and is hemmed in by mountains. The quaint villages nestled between the cliffs and the stunning blue waters of the Adriatic make this an ideal spot for a relaxing vacation.
It is another popular tourist destination and one of the best places to visit in Europe. Most adventurous people are likely to see this place.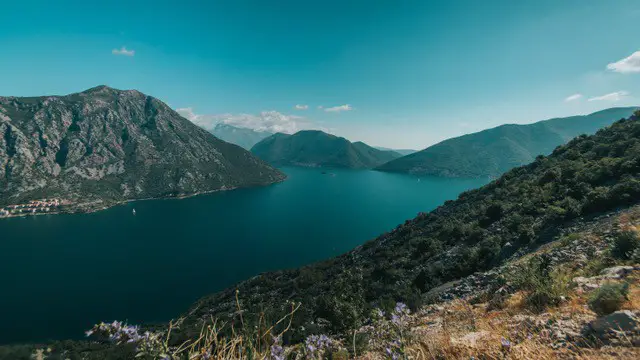 ---
There are many amazing places to visit in Europe, and this list only scratches the surface. Whether you're interested in history, culture, or want to enjoy beautiful scenery, there's a place for you!
Which European destination are you dying to visit? Let us know in the comments below!
---
Meet the Author: Emma Parker
Emma Parker essays on her experiences in the United States and other global experiences, alongside other pursuits related to traveling and teaching in the World. She shares her adventures on her blog- iTravelinn.com
Check out iTravelinn.com
---
Keep Exploring Europe
---
Free Resources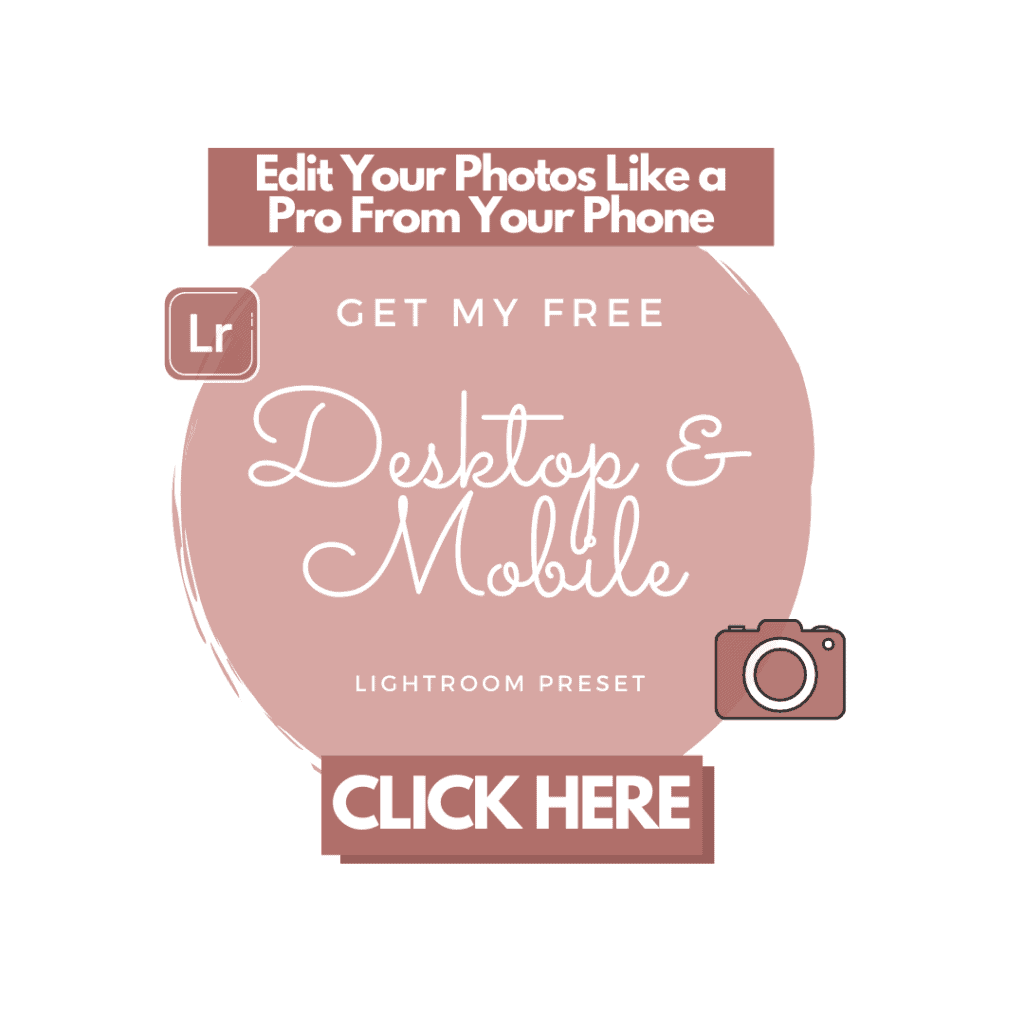 ---
And as always, you can find more sustainable travel content on Instagram @VoyagingHerbivore, Youtube, and TikTok and to get updates straight to your inbox, enter your email below.

If you found this guide helpful and want to help us keep these resources free,
please consider making your next Amazon, Expedia, Hostel World, Etsy, Trivago, and Booking.com purchase through our links (just click right on those words – you can do it right now and unless you clear your cookies before your next purchase, it will remember). It costs you no extra and gives us a small commission. Thank you!