Visiting Edinburgh is a wonderful experience for all history lovers, and if museums are your thing you should put on your itinerary these amazing free museums Edinburgh has to offer. Edinburgh attractions are numerous, and there are several awesome and affordable tours you can take to get familiar with the city, and then go explore on your own. 
Read More: 30 FREE Things To Do In Edinburgh (Local Secrets)
Here are some of our favorite tours:
When you go on an Edinburgh walking tour, you get information that would otherwise be hard to obtain. Afterward, you can go on your own to visit Edinburgh galleries and other art museums in Scotland. Keep reading to discover all the best museums in Edinburgh:
---
This site is user-supported and that's why we use affiliate links. At no extra cost to you, we get a little bit of money when you purchase something through one of our links. Thank you for helping support ethical, sustainable, and plant-based travel! You can read more about our affiliate disclosure policy here.
---
1. National Museum of Scotland
To get a better sense of Scottish history you should not skip any museums in Edinburgh's city center. Located in the heart of the old town, this museum is hiding all the stories and artifacts that will paint a picture of this incredible country.
This museum draws more than 2 million tourists annually. There are several floors and galleries to explore, and it is hard to see everything in a day, so it is great that the museum is one of the few free museums Edinburgh has. 
Some of the highlights you should not skip are the T-Rex skeleton, the Lewis chessmen, the 4.5 billion-year-old Allende meteorite, the F1 automobile simulator, Dolly the sheep (the first successfully cloned sheep), and the Millennium Clock.
Where to stay near the National Museum of Scotland: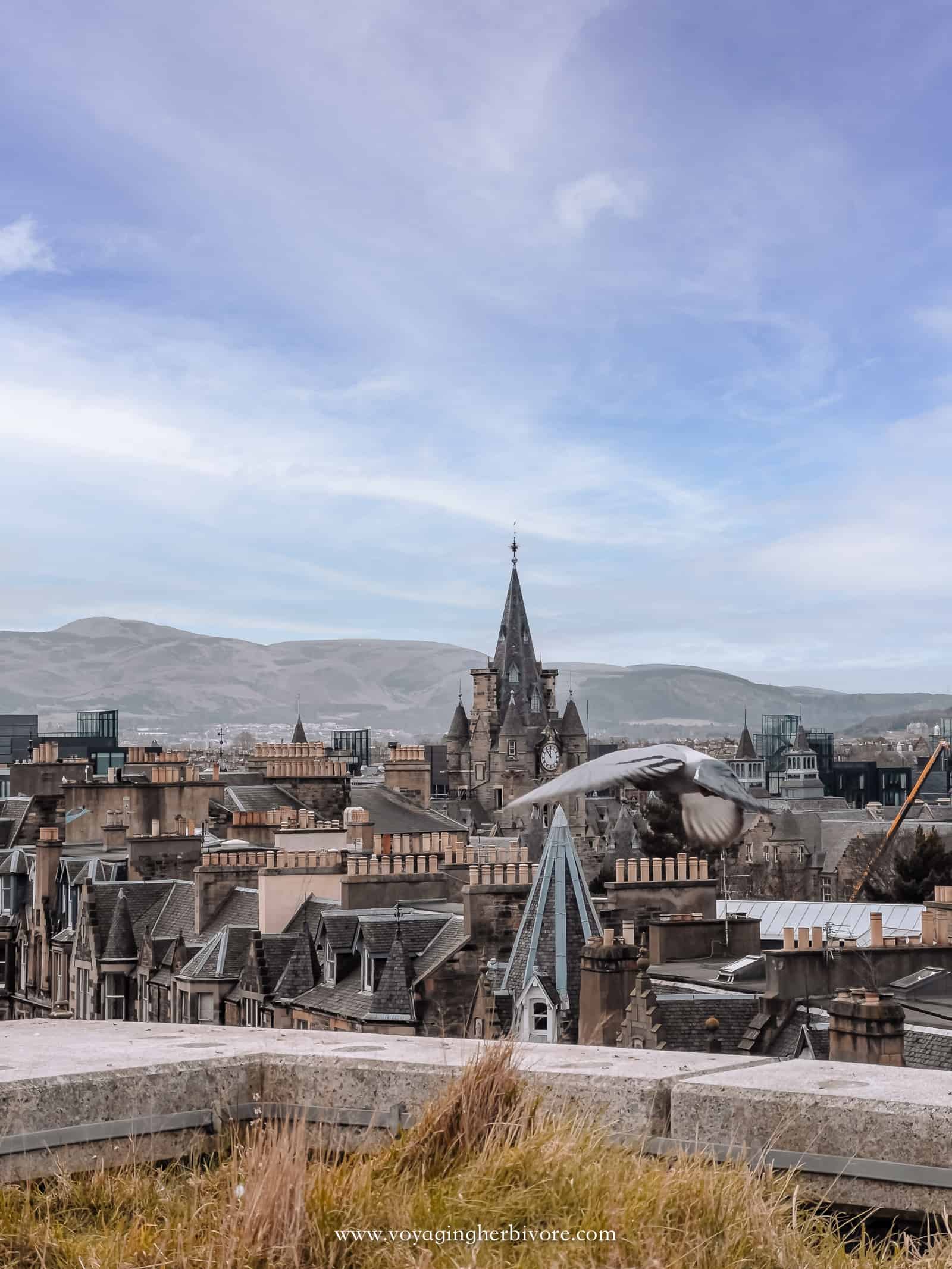 ---
2. Scottish National Gallery of Modern Art
One of the best Edinburgh galleries is located in a beautiful part of the city, surrounded by the river and greenery. To get here follow The Water of Leith Walkway which is about 15 walking from the city center. 
You can also use the complimentary Gallery shuttle bus, which makes a full round between all three Edinburgh galleries: the Scottish National Gallery, the Scottish National Portrait Gallery, and the Scottish National Gallery of Modern Art.
The Scottish National Gallery of Modern Art is spread between two buildings, also known as the Dean Art Gallery. Outdoors you will see stunning sculpture gardens, Paolozzi's sculptures, and outdoor art pieces. 
Indoors you will get the opportunity to enjoy artwork by world-renowned artists like Damien Hurst, Dali, Miro, Magritte, and many more. If you're traveling with children, there is a wonderful "create and play" space for them as well as a reading corner.
Where to stay near the Scottish National Gallery of Modern Art:
---
3. Museum of Childhood
Visit the Museum of Childhood Edinburgh for a little stroll down memory lane. Located on the Royal Mile, has four stories and features a variety of toy and gaming artifacts. It provides you with a sense of the evolution of toys from the 18th to the 21st centuries. 
Enjoy some nostalgia by traveling back in time and viewing Fisher Price phones, Corgi vehicles, and other items. The children's dressing-up area is extremely entertaining; youngsters will like this museum.
Over 200,000 people visit the Museum of Childhood each year, which was the first museum in the world to focus only on the history of childhood. Enjoy the unique historical exhibition for all ages, sometimes maybe even more interesting to adults than kids.
Where to stay near the Museum of Childhood:
---
4. Writers' Museum
Writers' Museum Edinburgh is among the best places to visit in the city for those who love literature, writing, or reading. The city of Edinburgh was named UNESCO City of Literature and has a very rich literary past. 
The Writers' Museum, situated in the Lady Stair's House, is tucked away down a narrow lane off the Royal Mile. The lives of Robert Louis Stevenson, Robert Burns, and Sir Walter Scott are honoured at this museum. 
Numerous intriguing artifacts are on display, including Rabbie Burns' writing desk and a unique plaster cast of his skull. Additionally, you'll find Robert Louis Stevenson's riding boots, rare volumes, writers' personal effects, and striking portrait paintings.
Where to stay near the Writers' Museum:
---
5. Edinburgh City Art Centre
If you like modern art the most, then visiting Edinburgh City Art Centre should be on your itinerary. Stop by this cozy gallery to see what is new and to discover new artists or admire some world-known names that are coming from Scotland or around the world.
This eccentric modern art gallery is conveniently close to Waverley railway station and is well worth the journey. Scottish modern and historical art dominates the six levels of this building. Paintings, photos, paintings, crafts, and sculptures all have something to offer. 
These include pieces from emerging artists as well as Scotland's biggest collection of classical fine art. Visit the bottom floor if you have kids; there is a fantastic art area there where the youngsters may unleash their inner Picasso. When you need a break from all the artistry you can have a coffee and a snack in Mimi's Bakehouse which is located inside the gallery.
Where to stay near Edinburgh City Art Centre:
---
6. Museum of Edinburgh
If you are interested in the history of the magnificent city of Edinburgh stop by this small but significant museum. You will get to see the bowl and collar that belonged to Greyfriars Bobby and many other artifacts.
Read More: The Top 8 Edinburgh Museums to Check Out in 2023
The museum is housed in a historical building from the 16th century. It is jam-packed with details about regional history and lore, and there is something of interest for everyone. The museum's building even had its television debut as it appeared as Huntly House and the adjoining Bakehouse Close in season three of the television series "Outlander."
The Museum also has amazing decorative art collections that showcase the history of Scottish craftsmanship. These collections include Scottish porcelain and pottery from the 1760s, beautifully cut and engraved glass, intricately crafted silver from Edinburgh and Canongate, costumes, and longcase clocks.
Where to stay near the Museum of Edinburgh:
---
7. People's Story Museum
To visit this free museum in Edinburgh you don't need any other reason than to see the incredible building it is housed in. Although the museum itself is also very impressive, the Canongate Tolbooth is in itself an iconic building located in the heart of the Royal Mile.
From the 18th century until the late 20th century, The People's Story offers a distinctive perspective on Edinburgh's working-class population. The exhibits use tableaux, authentic artifacts, pictures, and personal anecdotes to depict the city's interesting past.
The collection primarily focuses on the history, culture, crafts, and people of Edinburgh, but it also serves as a resource for more modern topics, news, and viewpoints. The museum is unique in that all of the exhibits are built on the words of the people of Edinburgh, gathered from written sources and oral history recollections to portray true stories. 
Where to stay near the People's Story Museum:
---
Visit free museums in Edinburgh
When it comes to free museums, Edinburgh is the leader in Scotland and all of the UK. Edinburgh has so many art galleries, interesting stories, and also lovely architecture, that a few days' trips won't be enough for you to see everything. Try reserving at least a week in this amazing city, and then stop by as many museums as you can so you can learn about Scottish culture, art, and history.
---
More Scotland Posts
---
Free Resources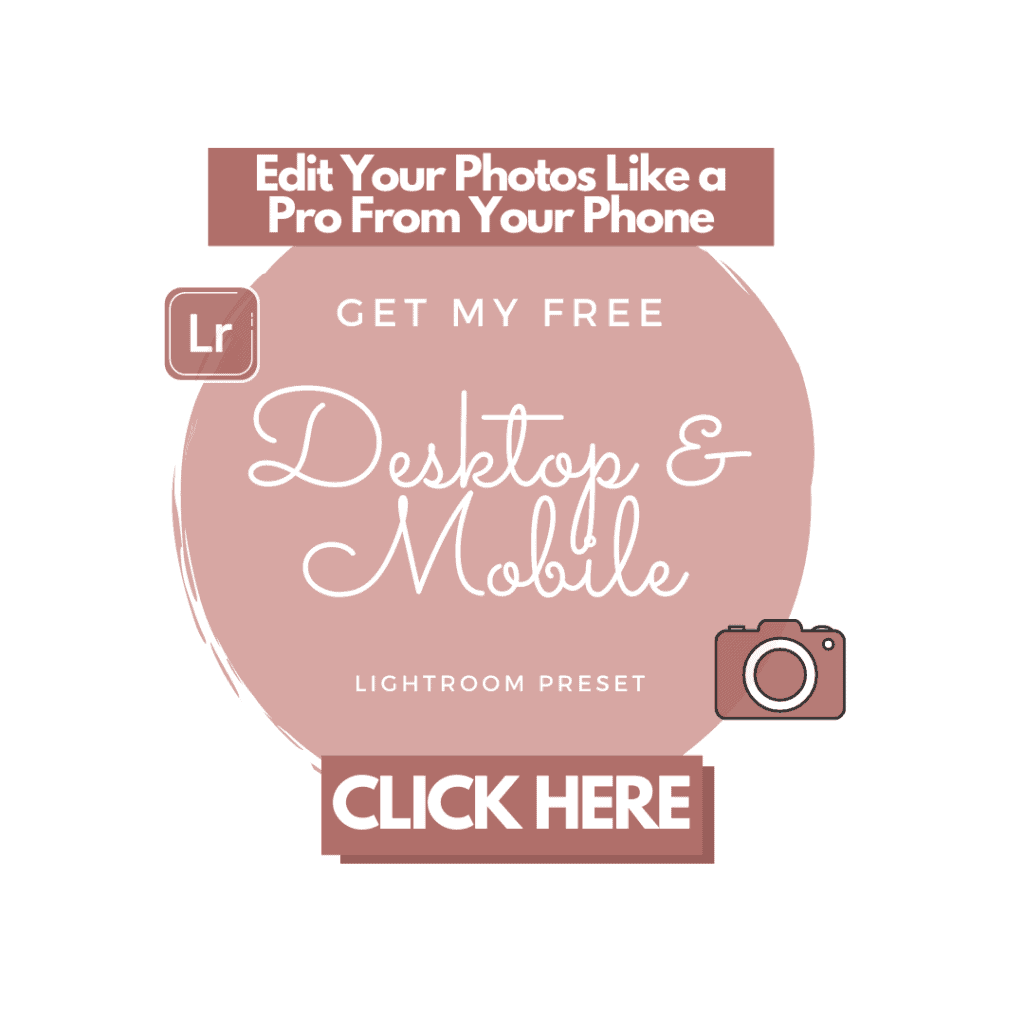 ---
And as always, you can find more sustainable travel content on Instagram @VoyagingHerbivore, Youtube, and TikTok and to get updates straight to your inbox, enter your email below in the footer, or to the right on the sidebar.

If you found this guide helpful and want to help us keep these resources free,
please consider making your next Amazon, Expedia, Hostel World, Etsy, and Booking.com purchase through our links (just click right on those words – you can do it right now and unless you clear your cookies before your next purchase, it will remember). It costs you no extra and gives us a small commission. Thank you!
---
Pin Free Edinburgh Museums