According to Carbon Brief, tourism is responsible for 8 percent of global greenhouse gas emissions.
The Guardian tells us that a trip from London to Rome (flying) has a carbon footprint of 234kg of CO2 per passenger which is more than is produced by citizens of 17 countries every year!
This lack of eco friendly tourism is unacceptable and needs to change. Although we still have a long ways to go towards complete eco friendly tourism, there is hope on the horizon as eco travel becomes more widely discussed. We asked travel bloggers to recommend their best eco travel tips to help reduce this impact.
Keep reading to discover easy ways to travel more sustainably and slowly. Looking for your free checklist? Scroll to the bottom!
---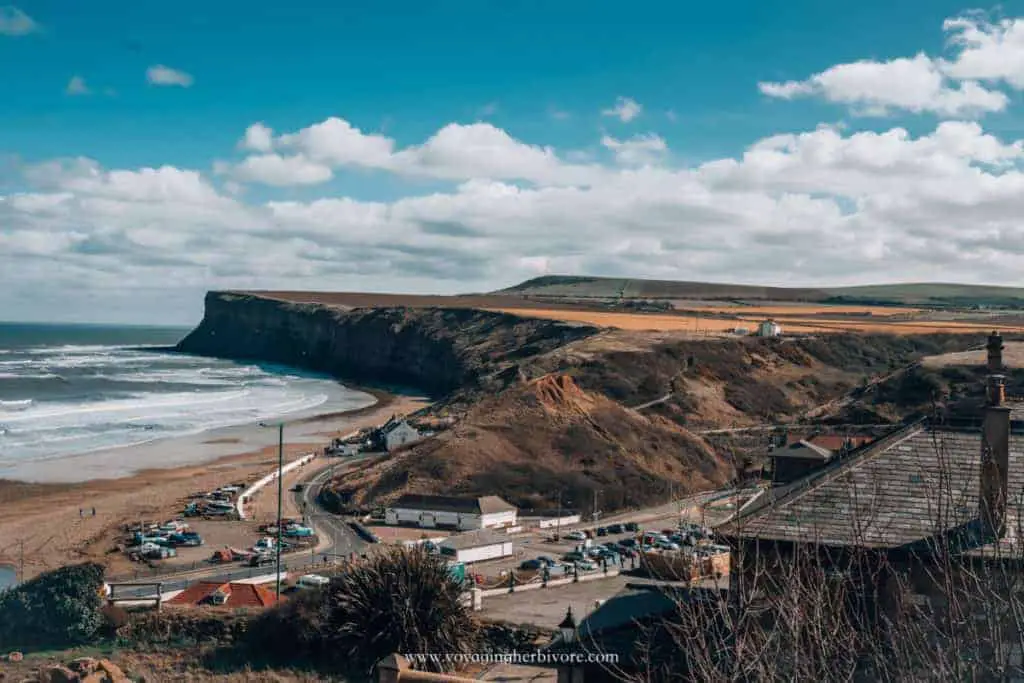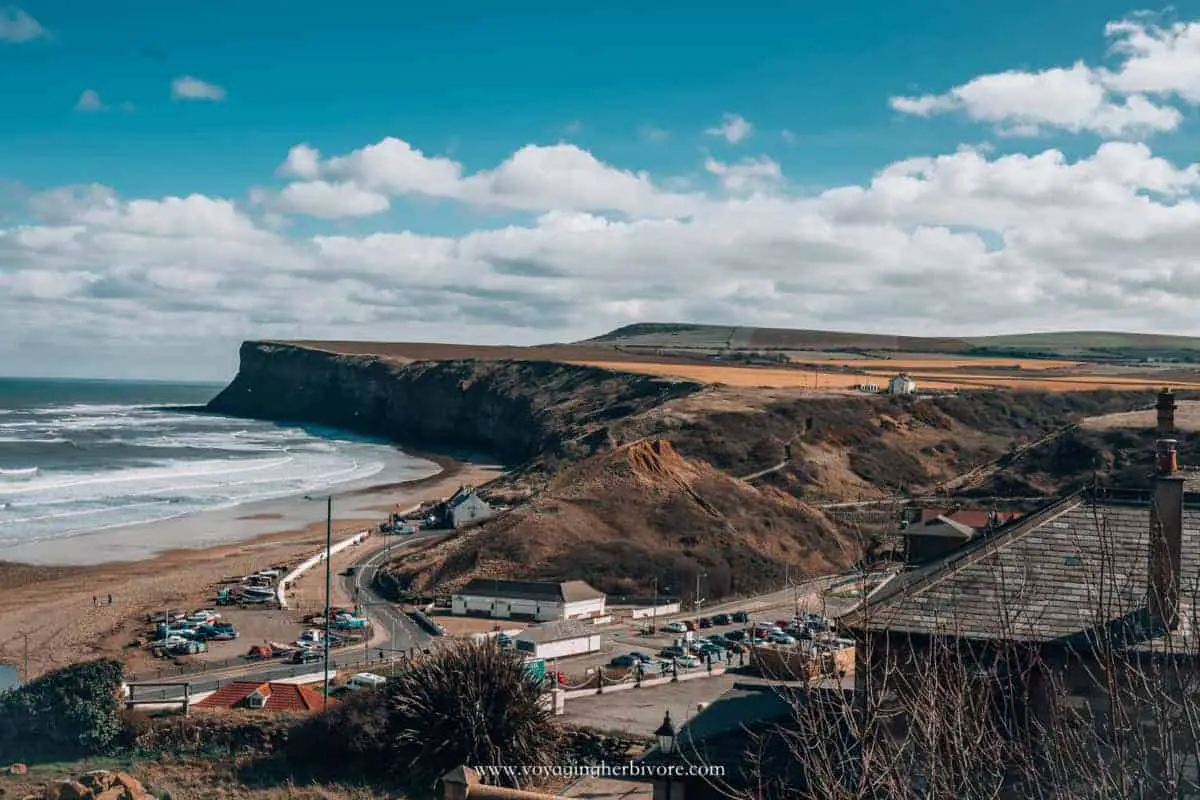 ---
This site is user-supported and that's why we use affiliate links. At no extra cost to you, we get a little bit of money when you purchase something through one of our links. Thank you for helping support ethical, sustainable, and plant-based travel! You can read more about our affiliate disclosure policy here.
---
Shop at Local Markets and Go Plastic Free
Submitted by Anna and Anthony of Green Mochila
There's a handful of places we always check out right when we arrive in a new town, whatever the country. The market place is one of them.
I have to think hard to find reasons to dislike a market. I guess some people find it dirty, lacking in hygiene. Others probably find it chaotic or are worried about pickpockets. As for us, we simply love the market life!
First of all, a market is always cheaper than a supermarket. It's always more personal, more local, more colourful. The sellers are often happy to chat – provided you know a bit of the local lingo. In most parts of the world, they sell regional products; whereas, even in countries where everything can grow, supermarkets tend to import some veggies, simply because they're cheaper. Of course, you can't expect to find fruits from Peru in your local Glasgow market.
And there's a final reason why we rather go to markets: less bloody plastic. No cucumber individually wrapped; no lettuce hearts by groups of 3; and not even that useless plastic net around your kilo of potatoes. Who came up with those ideas anyway?
One of our eco travel tips is to always bring your own foldaway bag when you go shopping. Market sellers are quick to unsheathe their plastic bags. Just show your own before they do and they'll happily stuff all your produce in it.
Read More: Must Visit Markets in Europe and the UK as Recommended by Travel Bloggers
---
Carry-On Luggage Only
Submitted by Hayley and Chris of EcoLust Life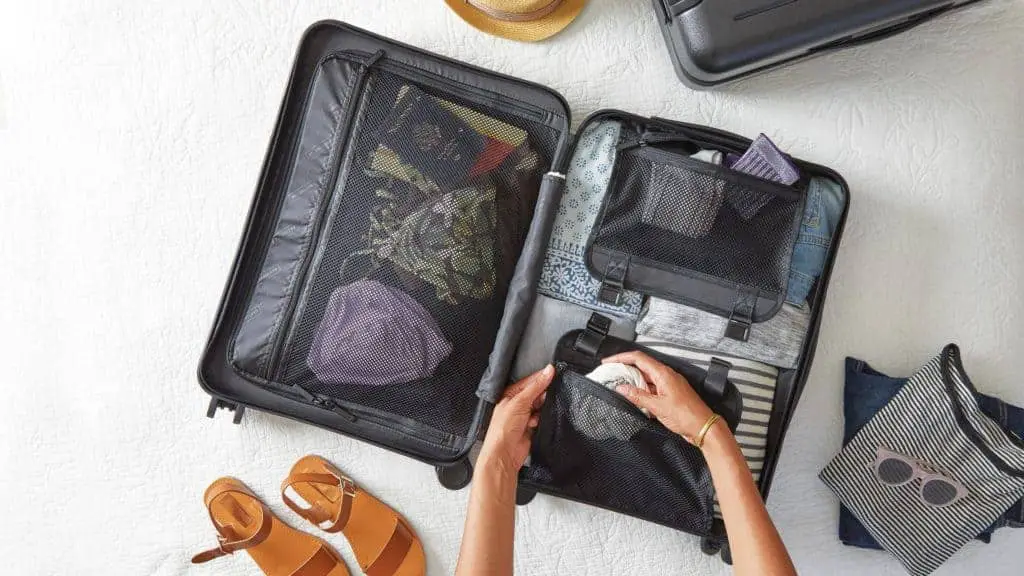 One of our eco travel tips is traveling with carry-on luggage only. We have been traveling for 11 months; have been to 14 different countries, four different continents across all four seasons including 35 degrees (Celsius) in Cyprus in August to snowing in Bulgaria currently. We have been hiking, snorkeling; we completed our yoga teacher training and even got married on this trip, all with carry-on luggage only.
The reason we chose to do it was to reduce our carbon footprint on flights by carrying less weight, save money on checking a bag especially with budget airlines and it forced us to become minimalists so we had to be intentional about each and every item we brought with us and it means we can't indulge in consumer behaviour. We even managed to bring all our reusable items!
Read More: 8 Cruelty-Free and Vegan Carry-on Essentials
---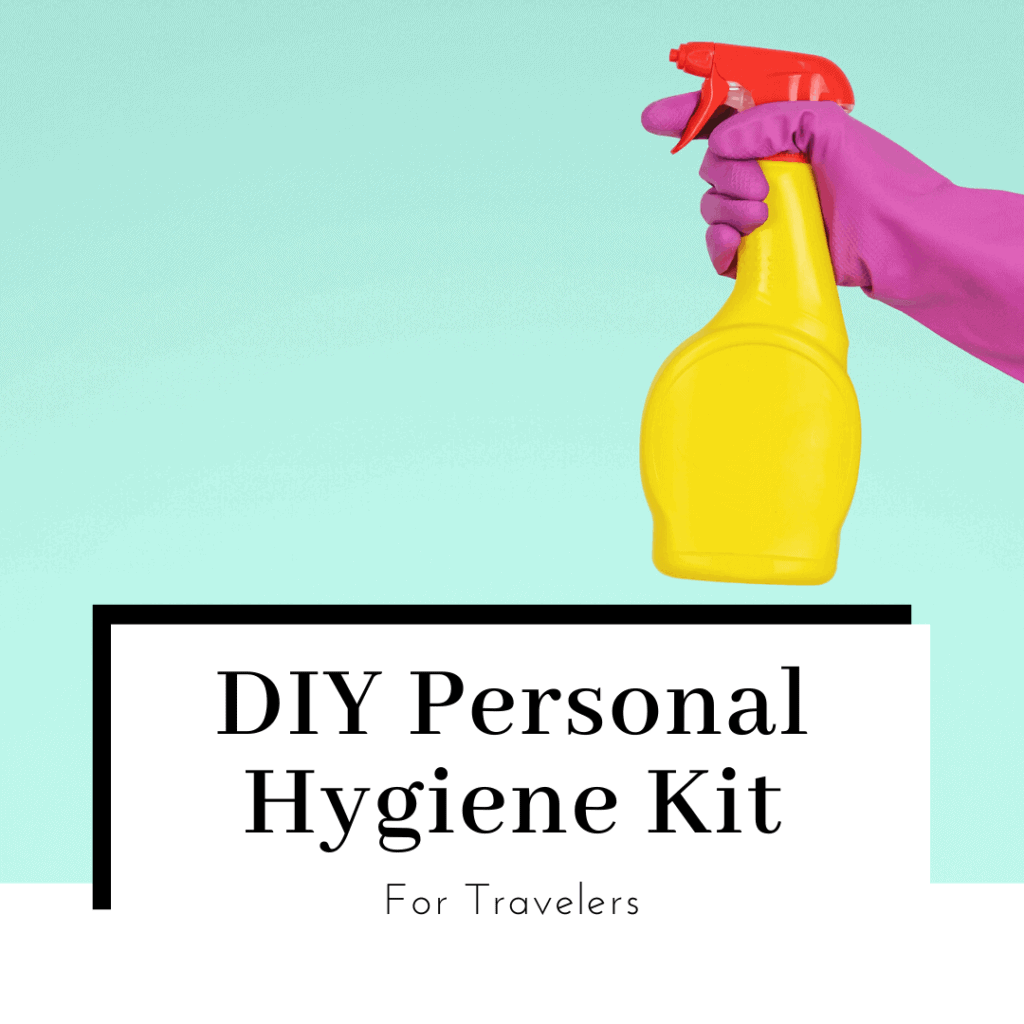 ---
Take a Walk
Submitted by Haley Johnson of Prontopia
One underrated eco travel tip that I love? Walking! Embracing this slow travel practice has a lot of benefits in addition to reducing your carbon footprint. Exploring cities by foot allows you to wander off the beaten path, get some exercise, interact with locals, and uncover hidden gems.
Additionally, many cities (especially in Europe) are imposing traffic regulations and car bans, meaning that sometimes, walking is the only way to get to popular attractions or to your hotel.
In the States, I'm accustomed to just calling an Uber when I need to get from Point A to Point B. But when I'm traveling and Uber isn't available, I use Prontopia, which connects me to a friendly Local who is able to get me to the city center or to my hotel on foot. 
---
---
Find Resources with wordoftravel
Submitted by Dale of wordoftravel Travel App
The wordoftravel travel app lets you find travel bloggers to follow by travel style, so you can find and follow bloggers focussed on eco and sustainable travel. You can search for blogs by travel destination (they currently have over 15,000 blog posts on the app) and look through sustainable travel tips to help you plan your trip.
The app also lets you create and share your own sustainable travel tips with your travel buddies or with all other app users. This is a fantastic way to really make a difference in 2020 by sharing your best tips with everyone. My other favourite feature is the ability to download travel posts to read when you are offline, great for researching on long bus rides where you don't have internet!
We love using travel blogs to help us discover new destinations to visit, especially those that are off the beaten path and aren't suffering from the serious impacts of over-tourism. Once there, we check if any of our favourite sustainable travel bloggers have any specific advice for our destination.
The free wordoftravel travel app is available for both iOS and Android.
Read More: 18 Travel Apps to Download Today
---
---
Create an Eco Travel Kit
Submitted by John of Mysterious Beans
If you travel a lot, you may already have a travel kit ready to go, but it could probably be more eco-friendly and help reduce your footprint when staying in hotels or on long-distance travel. 
There are travel kits in shops, but most of them come full of plastic and needless packaging. One of our best eco travel tips is to skip them and make your own using steel boxes, cotton bags, and wax wraps.
Fill your kit with solid bars of shampoo, conditioner, deodorant and soap. Then, add a natural sponge, menstrual cup (if you happen to be female) and maybe packaging-free toothpaste. Finally add a reusable water bottle and cup, food container, shopping bags, reusable cutlery, and straws if you think you need them.
With this basic kit, you're able to carry everything with you so that you do not need to use the highly packaged toiletries in hotels or throwaway cups, cutlery, etc. and easily cut your travel waste by more than you might think. This is a great starting point but use your imagination for many more things you can add to be even more planet-friendly!
Read More: 10 Cheap Ways to Reduce Plastic While Traveling
---
Meal Prep
Submitted by Abbie Synan of Speck on the Globe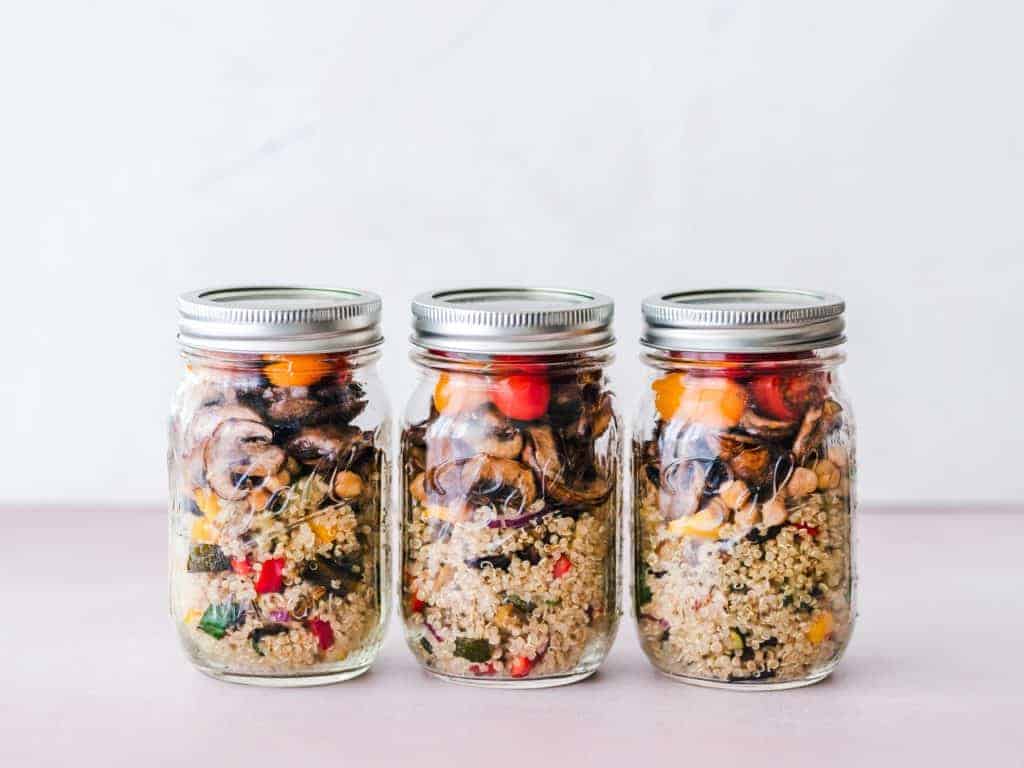 My eco travel tip is meal prep. Not in the traditional way you think of with Sunday meal preparation for your workweek, but being prepared with a few simple items that help with eating more responsibly while on the road.
I carry a small reusable grocery bag filled with sustainable food gear that is easy to keep in a day bag or suitcase. It folds up to attach to a keychain, so it takes up no room at all. I also pack a small canvas cutlery holder that has a lightweight, reusable bamboo utensil set along with chopsticks. These come in handy so often! Next is a reusable wax wrap to pack up any snacks or leftovers and a Final Straw to use for fun beach drinks instead of a single-use plastic straw. Carrying this small bag of utensils is a way to ensure I won't be caught without a plastic alternative while I'm on the go. 
Read More: Plastic, Paper, or Wheat Straws – Which is truly sustainable?
---
---
Go Vegan
Submitted by Cris of LooknWalk
The easiest way to protect Mother Earth, travel sustainably, and make sure we are healthy is by going vegan. While many prefer to talk about a "plant-based diet", I prefer to talk about a vegan lifestyle as my eco travel tip. This goes beyond eating vegan food. It also means that, as much as possible, I look for clothes that are made from recycled materials, use vegan and cruelty-free cosmetics, and so much more.
But, how does a vegan diet go with travel? We are all aware that many international cuisines aren't exactly plant-based friendly. But even traditionally meat-based cuisines, have some vegan (lent) food options – and one god example is the vegan traditional food in Romania.
At first, it was hard to find anything beyond fries and a salad. Then I "graduated" to veggie pizza without cheese, and now I can confidently order a variety of plant-based foods (and not touch a single French fry!)
Visit a farmer's market and bask in the variety of veggies and fruits available. Ask for grilled vegetables if there isn't anything suitable on the menu. And most of all, stick to your choice. There's always another restaurant / café to check out!
---
Finding Vegan Food Near You: We love the abillionveg app because every review you write contributes to a donation to an animal rights organization. Use the abillionveg referral code VOYAGINGHERBIVORE to sign up!
---
Leave a Place Cleaner Than You Found It
Submitted by Yana Maximova of Aware Impact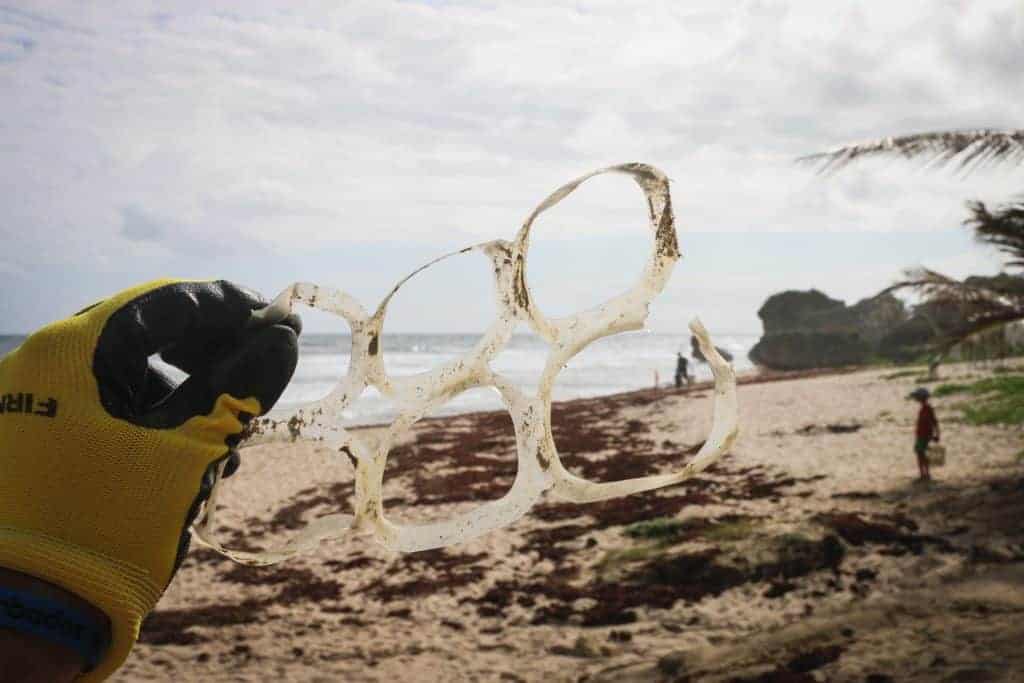 One of the things I often do when I stroll along the beach, take a walk in the park, or go trekking, is picking up the trash. At first, I tried to take as much plastic as I could carry in my hands. Later I started bringing a bag which I could use for my small cleanups. Now it's one of the essentials that I always take with me when I travel.
This small act has 2 great outcomes. First of all, you help to protect the environment and wildlife from the harmful impact of plastic pollution. Second, you give a great example to people around you. It's happened to me so many times! People were watching me at first but in a short while, I could see them joining me in collecting the trash.
I believe that being a responsible traveler is not only about reducing your own impact on the place. It's also about helping to fix the existing problems to protect the environment.  As some people say: "It's not my waste, but it's my planet".
---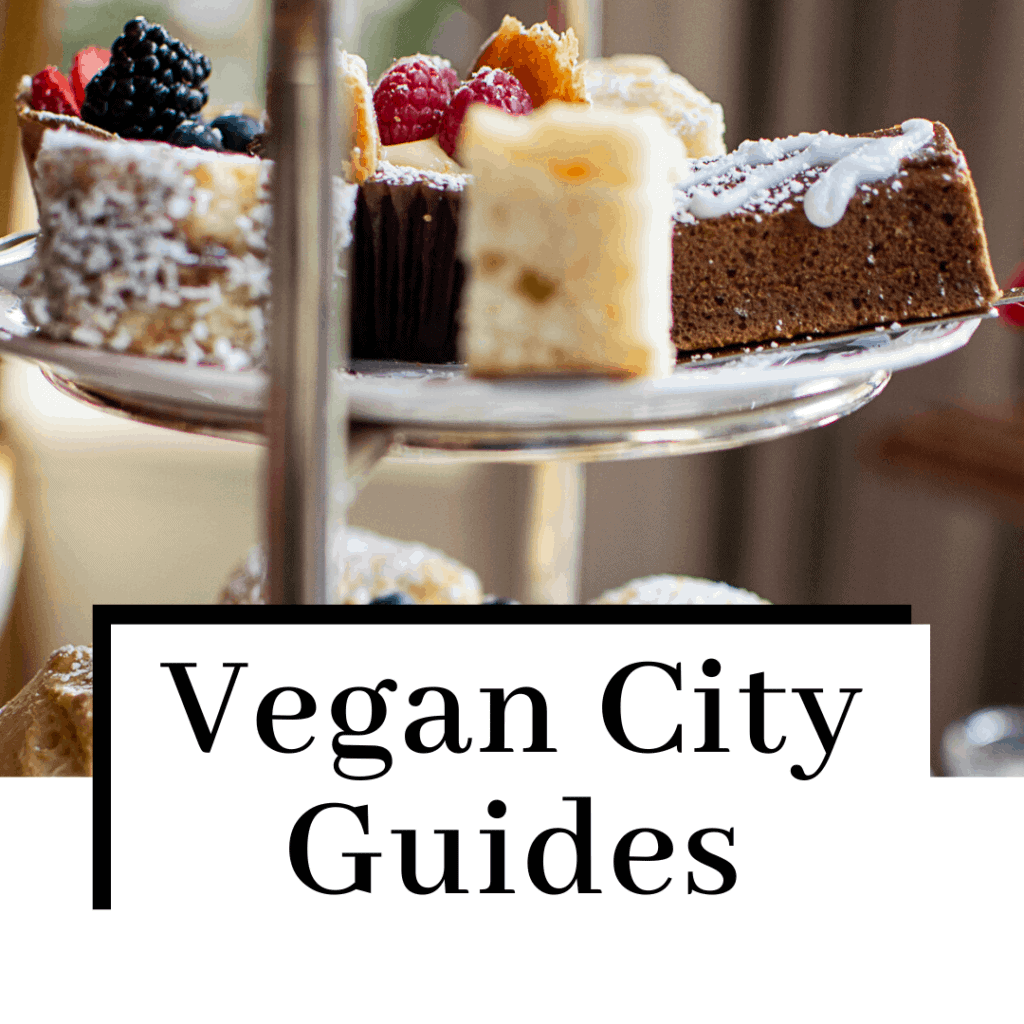 ---
Choose Vegan and Sustainable Tours
Submitted by Ms. Shreya Saha of Travel Love Repeat
Sustainable travel is not a thing of the future. As more and more people become aware of the great evil that is Climate Crisis, there is also a growing sense of the great amount of waste and footprint that is produced when one is traveling. Traveling accounts for 8% of the total carbon emissions on Earth.
Travel Love Repeat, a startup based out of Kolkata, plans to tackle just that issue. Started by Shreya Saha and Richie Sharma in 2019, TLR curates zero-waste, eco-friendly and vegan travel itineraries to destinations that have been personally reviewed by them.
What makes TLR different from other travel companies is that their focus stays on giving the best experience with the least harm to the planet. They provide a zero-waste kit to all travelers and support the local economy by staying with the local people and enjoying their products and services.
Zero-waste means no single-use bottled water, no plastic packaged snacks and using the most eco-friendly transportation mediums. Moreover, the food that you get on the trip is plant-based and hence is the healthiest and the most eco-friendly. Their destinations are personally reviewed to provide the best experience.
Read More: Best Vegan Restaurants Around the World
---
Take a Bike
Submitted by Derek of Everything Copenhagen
Sustainable travel is an important and popular trend, especially for young travelers. It can be great to see the planet and do small things to help protect it.
Off-setting carbon emission is one way to make sustainable travel happen and is our top sustainable travel tip. A great way to do this is by biking instead of traveling by car or bus. This can be easier in some places than in others. During a city break, travelers can easily find bike rental companies and many hotels are offering bikes for their guests to check out during their stays.
In some cities, like Copenhagen, hotels are encouraged to introduce bike programs through investments by the city. The tourism board has a sustainability initiative that strives to create green-habits for visitors to the city.
In addition to creating bike programs for tourists, the city has invested heavily in improving and expanding its bike infrastructure. Copenhagen is already ranked the best city in the world for biking, but additional bike bridges and bike paths are underway in the city.
All of this is leading to a more sustainable travel experience for visitors that the tourism board hopes they will take home with them – a perfect souvenir!
---
Do a Homestay
Submitted by Priyanka Gupta of On My Canvas
Since I have started traveling long-term, I keep figuring out ways to make my travels more environment-friendly and community-driven. One of the ways I contribute to the local community and one of my favorite sustainable travel tips is to stay in a family-run homestay. Like back home, I purchase vegetables from a local store instead of a big grocery chain and on my trips, I always stay in a homestay rather than booking a four or five-star hotel. 
I have been avoiding big guesthouses for homestays for many years now. Recently on my Dharamshala trip, I stayed in a homestay again for more than a month. After talking to a lot of locals, I realized that some of the families were able to educate their children because of the money they make from these homestays. 
I paid the family for a room and food, and the family was nice enough to let me be a part of their culture and see how they live. Supporting the local economy is one of the most sustainable ways to travel as it's a win-win for both the traveler and the host. 
---
Carbon Offsetting
Submitted by Alex and Victoria of Northabroad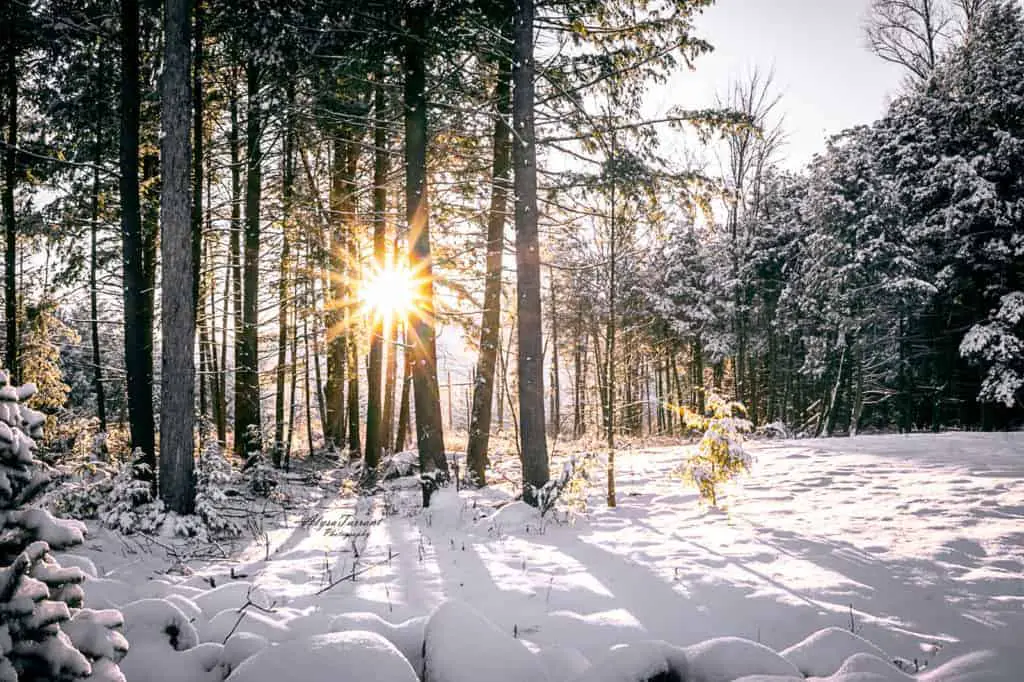 We care deeply about the environment and as we are traveling a lot we have to be aware of our transportation habits. The aviation industry is responsible for about 2-5% of global CO₂ emissions, and while that may not seem like much, your flights might be one of the biggest contributors to your personal carbon footprint.
To stop flying will, of course, be the most eco-friendly solution and is one of the best sustainable travel tips. But if you (like us) love to travel and sometimes have to fly, you can negate the emissions and minimise the negative impacts of air travel by carbon offsetting.
There are different carbon footprint calculators online but to make it difficult they vary slightly because of the factors and numbers they include. For that reason, it's impossible to calculate the exact amount of CO₂ from a specific seat on a specific plane. What we do is to multiply our CO₂ emissions by 3 to cover the entire climate impact of our flights from the calculators.
To offset our carbon footprint, we donate to projects that strive to reduce global emissions. One option is to support forest owners and communities to keep trees in the ground instead of selling the forest for logging or land clearing. This is one of the best ways to halt deforestation and as a result, reduce future emissions.
Planting trees is popular and a great option, too, but keeping the ones that are already planted is even better.  Whatever you do, one positive action is better than none and we hope you feel inspired to offset your own carbon footprint.
Read More: Complete Guide to Carbon Offsetting for Travelers
---
Travel Locally
Submitted by Helene of Wandering Helene
Becoming a tourist in your hometown is my favorite sustainable travel tip. I'm betting that there is a museum, festival, or even an interesting restaurant for you to explore on a weekend. There are no rules stating that to qualify as travel it must be so far away. Instead of being enticed by cheap flights to faraway places consider that even though you can, should you? 
While flights account for only around 2% of global carbon emissions they account for a large proportion of your individual impact. Traveling locally immediately reduces your global footprint because you can drive, ride a bike, take public transport, or even walk to your destination. 
Traveling locally also supports your local economy. While the numbers vary based on your location, the percentage of money that stays local after supporting a local business is significantly higher than if you shopped at a large chain store.
By traveling locally, you can connect with your local community and culture, support your local economy, and reduce your carbon emissions. The next time you are mindlessly browsing cheap flights, consider if there is something closer to explore and enjoy.
---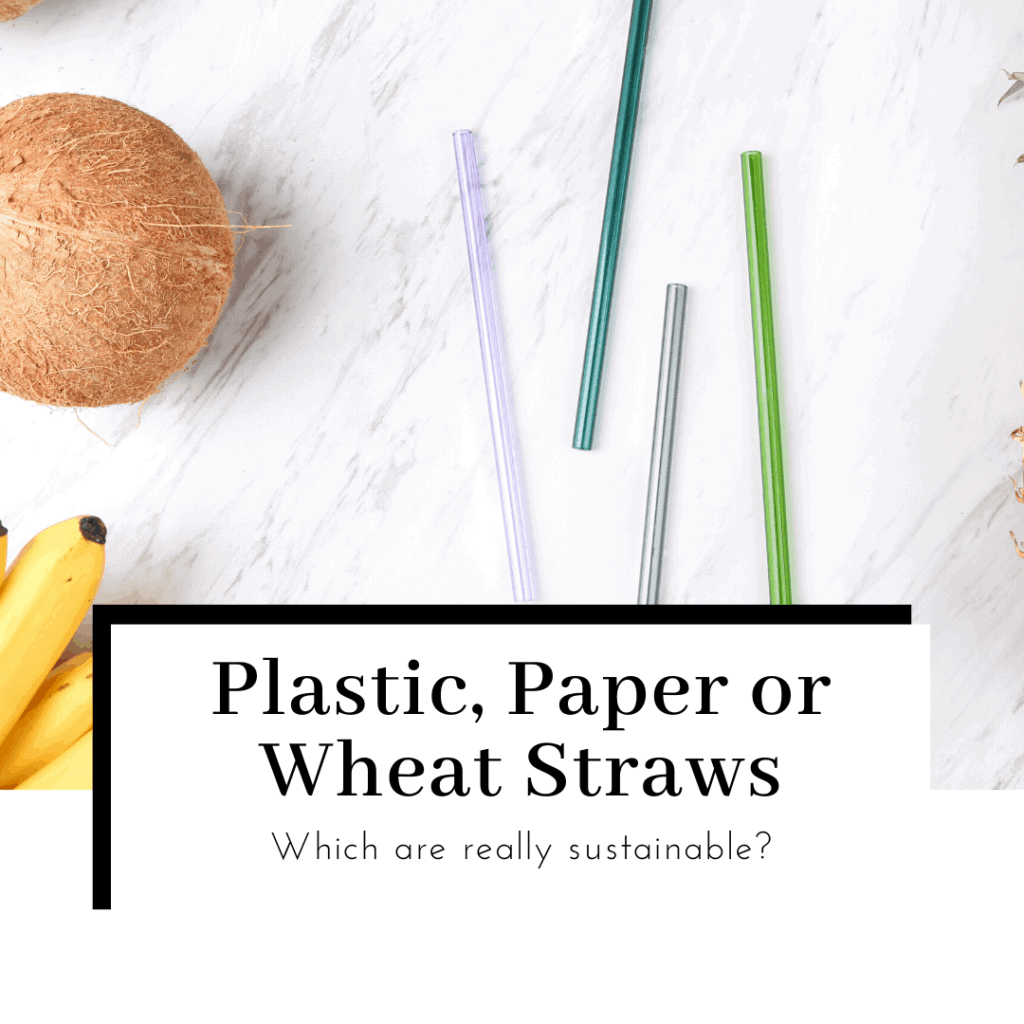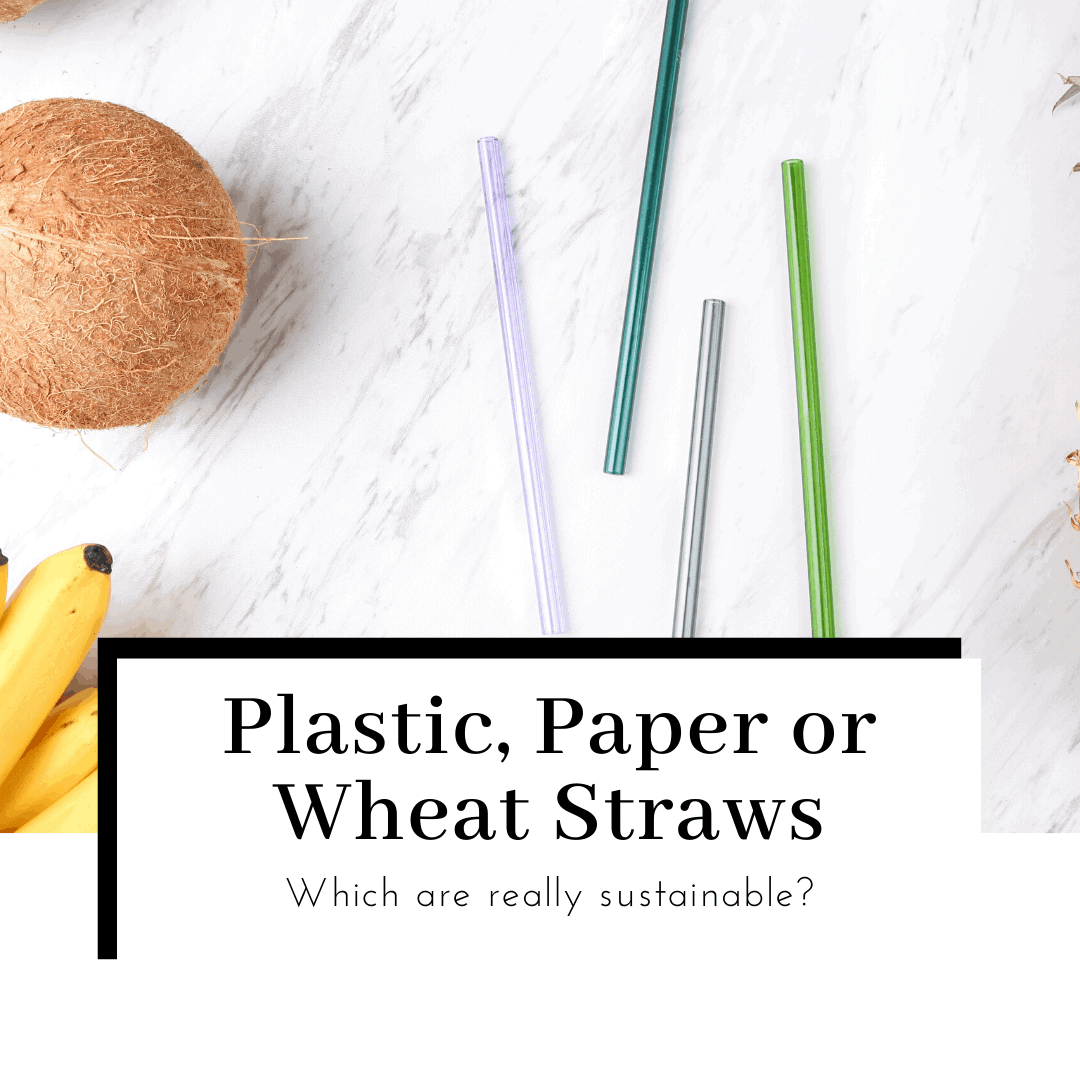 ---
Embrace the Low Season
Submitted by Linn Haglund of Brainy Backpackers
One of my top eco friendly tourism tips and a good way to put less pressure on your destination when you travel is to go in the low season. This has so many benefits! First of all, you are more likely to enjoy your travels more as you don't have to stand in long queues and fight with hordes of tourists to get the photos you want. Often the prices are lower too, so you don't have to pay high prices for accommodation.
Locals will also benefit from an income when there is otherwise not much tourism. While there are not many tourists around, the locals are often more open to connect with travelers and you might get positively surprised by maybe even get some new friends.
Another benefit from traveling in the low season is that you don't contribute to overtourism which can be a real burden for not only the locals but also for wildlife and the natural resources of the area. 
---
Pack Plastic-Free and Zero-Waste Essentials
Submitted by Aaren Prody of What Do You Sea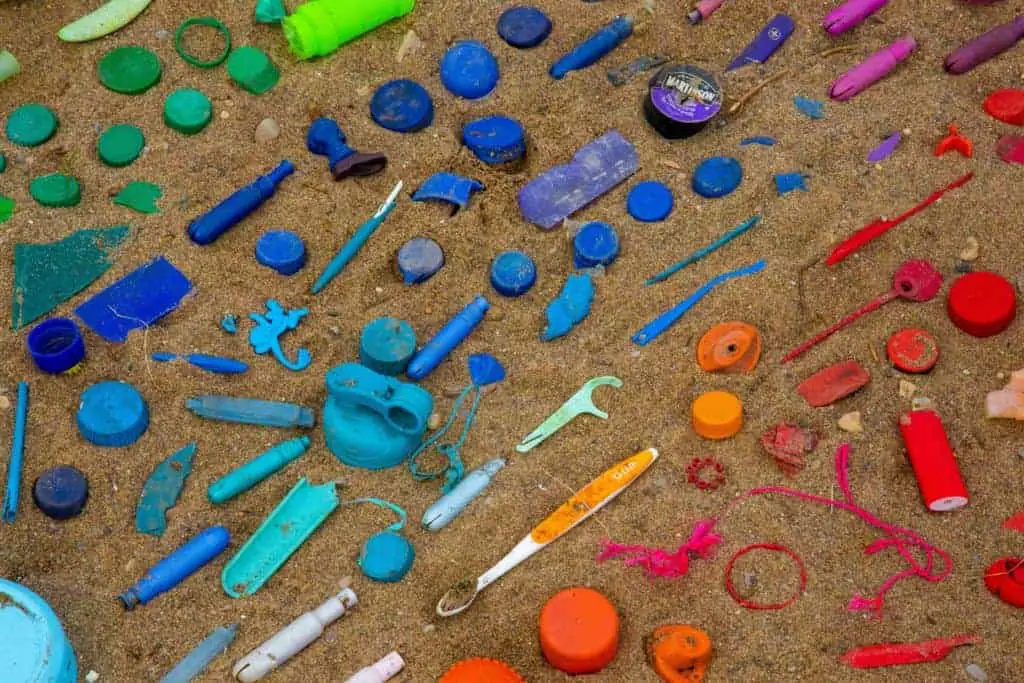 One of the biggest environmental issues that surfaced for me this year and in previous years traveling countries in Southeast Asia was the HUMONGOUS issue with plastic pollution we've got goin' on all around the world. 
Think of it like this: whether you see it or not, every single piece of plastic that has been made since the 1860s is STILL somewhere on the planet. It covers the beaches of the Philippines, floats for miles in the Pacific Ocean, and litters every. single. continent. Shocking, isn't it?
But there's something that we travelers can do in order to combat this: pack zero waste essentials and refuse those single-use plastics. I'm looking at you straws, to-go wares, cups, and plastic water bottles *shakes fist*.
My eco-travel and tourism tip is to pack these 16 essentials, but if you're just now getting into the groove of reducing waste, then I recommend picking up a bamboo straw, reusable water bottle, reusable utensils, a handy to-go container like this one, plus a bag to toss all these things in. These items will cover all the standard plastics that you'll encounter on the road and you'll be saving those sea turtles in no time!
Read More: How to Have a Zero Waste Period
---
---
Book Tours with Locals
Submitted by Kay of Kay The Awkward Traveller
Eco friendly tourism does not just mean using less plastic and picking up trash. Of all eco travel tips, my favorite is contributing positively towards the local economy and dismantling your own preconceived notions of the region.
To do this, you should always try to book small locally run tours. By booking tours run by locals, you can learn about the history and culture of the country from a local's perspective and understand their community from THEIR point of view.
Local cooking classes are an easy way to learn more about the country while also crafting local recipes – double the fun! Most cooking classes can accommodate various diets and allergy restrictions, and a lot of time their plant-based recipe classes end up being the most popular options!
Each country has fruits, grains, and vegetables that are unique to the region, and some classes include a trip to the local market to pick up everything you need to recreate your plant-based dishes at home!
Airbnb experiences are a great way to find affordable local experiences! 
---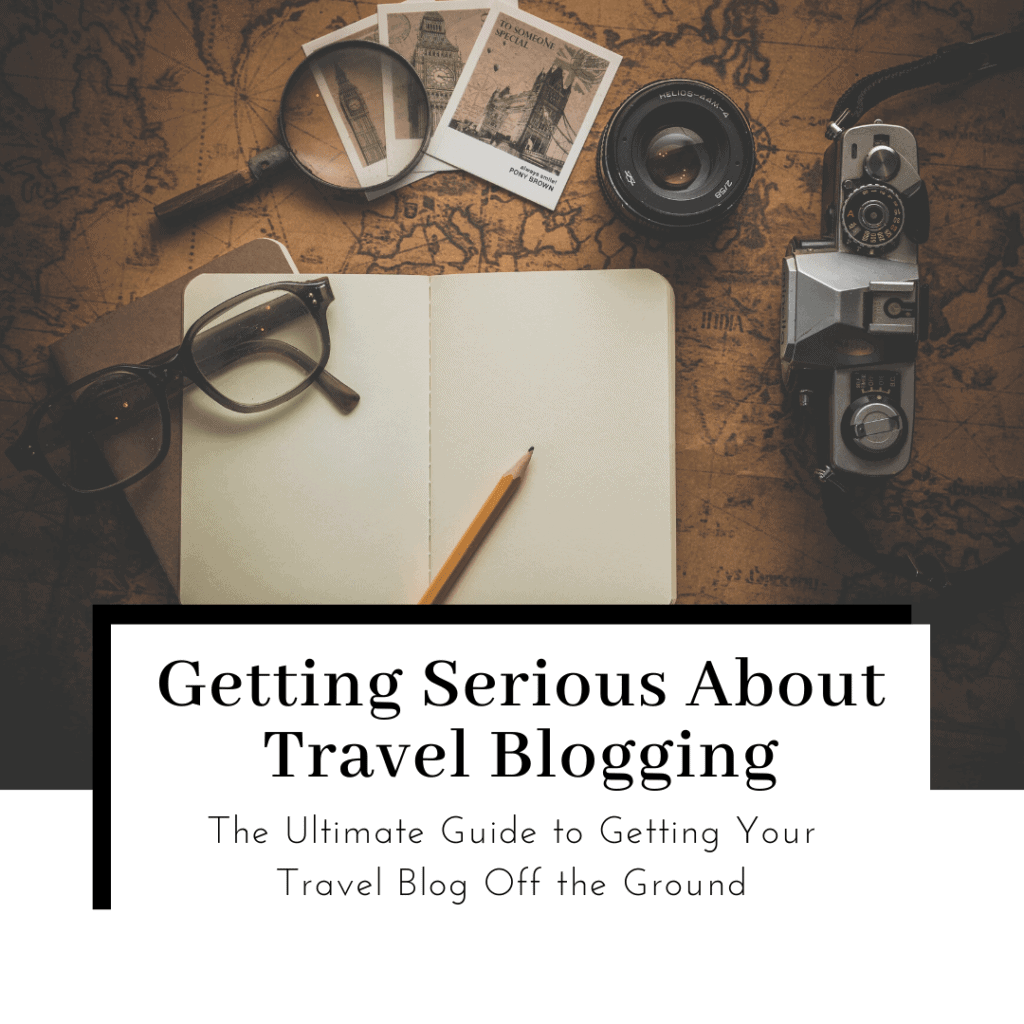 ---
Free Eco Friendly Tourism Checklist Download
We encourage you NOT to print this! Instead, add it to your Instagram story and check off what you've already done and what you need to work on. Be sure to tag us @VoyagingHerbivore so we can share your eco travel efforts!
---
Discover More Eco Travel Tips
Travel isn't something that originated with sustainability in mind which makes eco travel and eco friendly tourism that much harder. The key is to educate ourselves and our fellow travelers on how we can do better!
Check out the posts below to learn more about eco travel.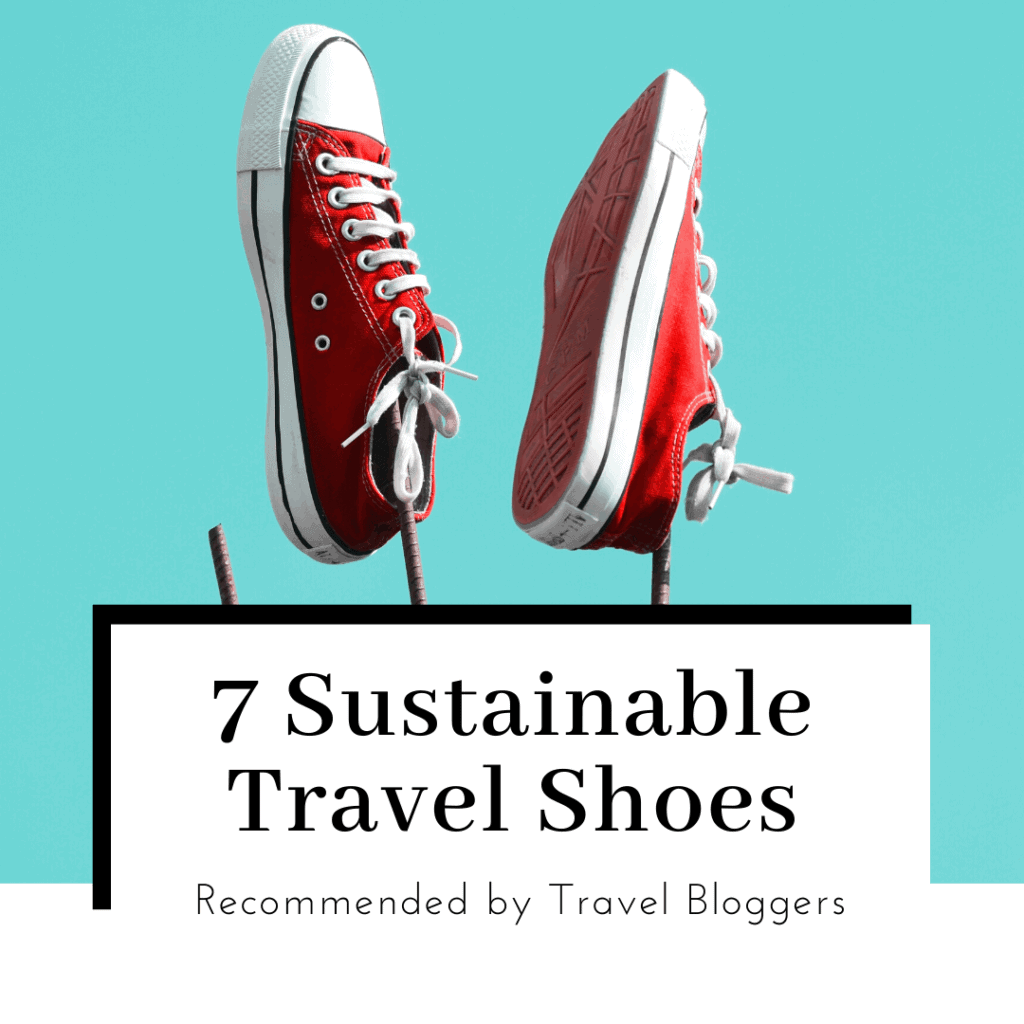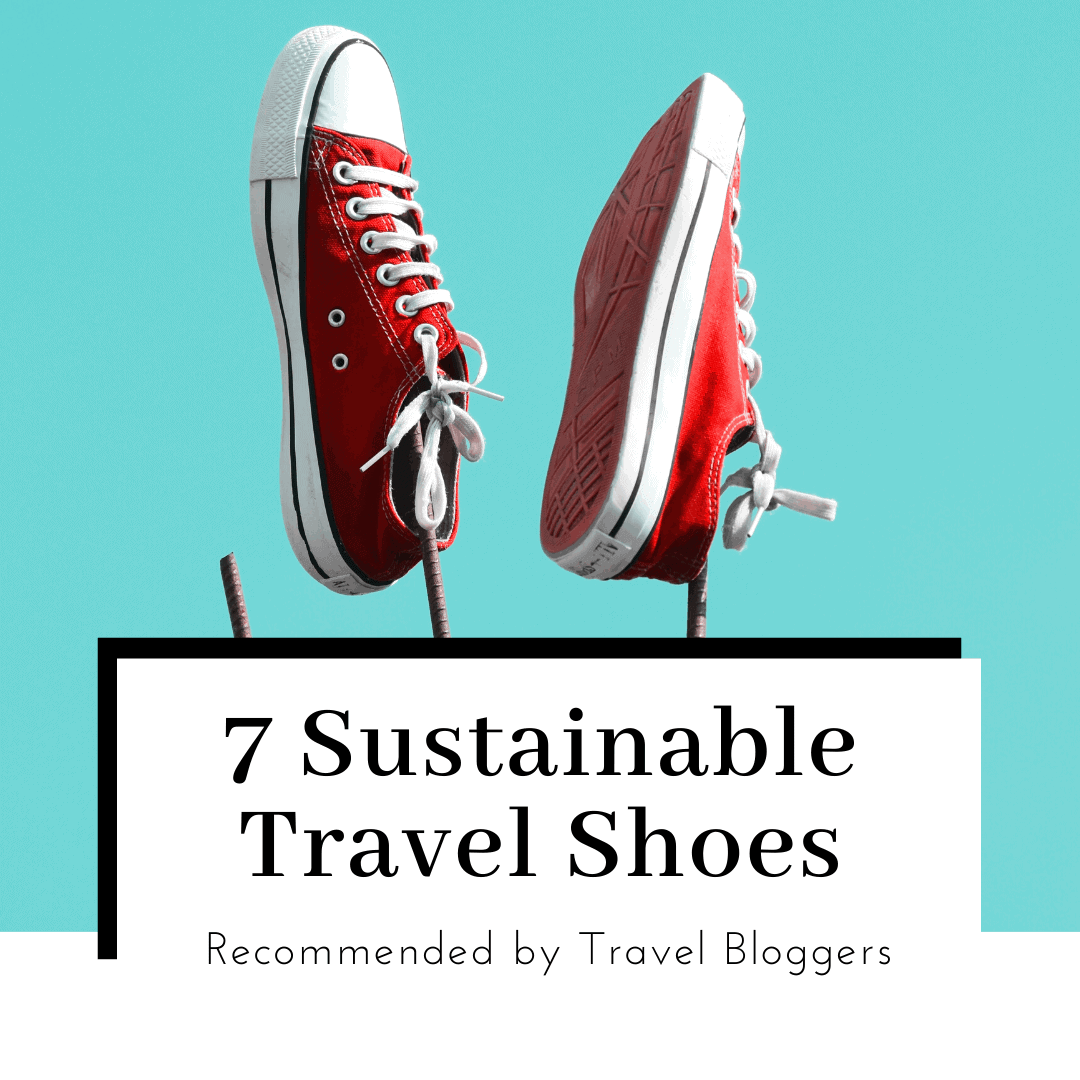 ---
Pin Eco Travel Tips for Later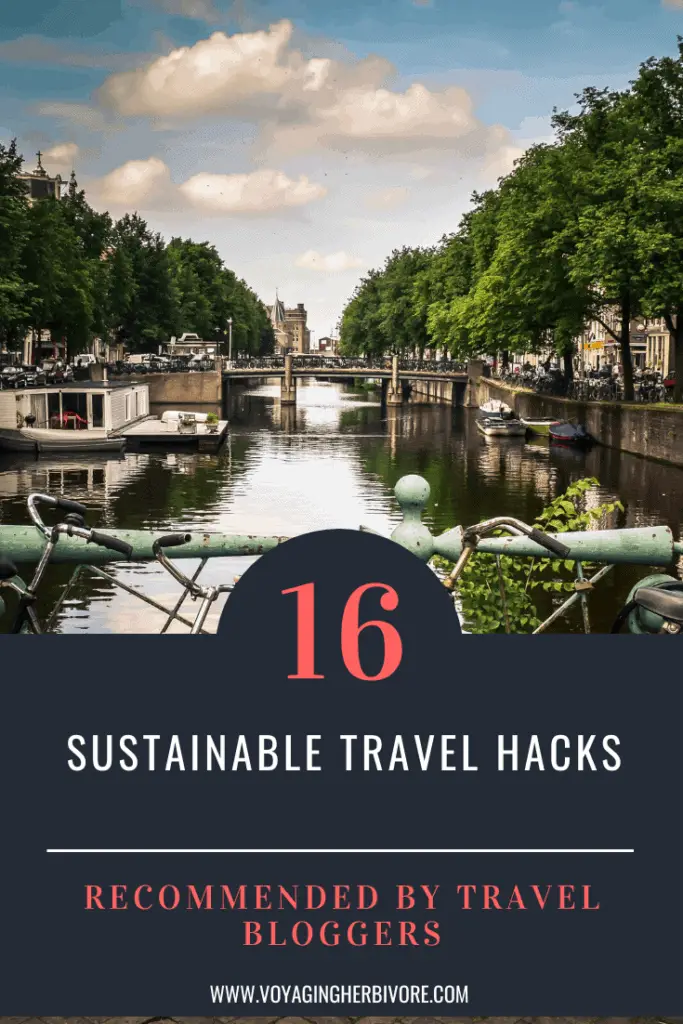 ---
And as always, you can find more sustainable travel content on Instagram @VoyagingHerbivore, Youtube, and TikTok and to get updates straight to your inbox, enter your email below in the footer, or to the right on the sidebar.

If you found this guide helpful and want to help us keep these resources free,
please consider making your next Amazon, Expedia, Hostel World, Etsy, and Booking.com purchase through our links (just click right on those words – you can do it right now and unless you clear your cookies before your next purchase, it will remember). It costs you no extra and gives us a small commission. Thank you!
---