Book lover, coffee addict, or photographer, the best bookstores in the world have something for everyone.
We asked travel bloggers to recommend their favorite bookstores around the world and from outdoor markets, to three-story shops, to Alice in Wonderland reminiscent adventures they recommended some amazing finds.
Keep reading to discover 22 of the top bookstores in the world!
---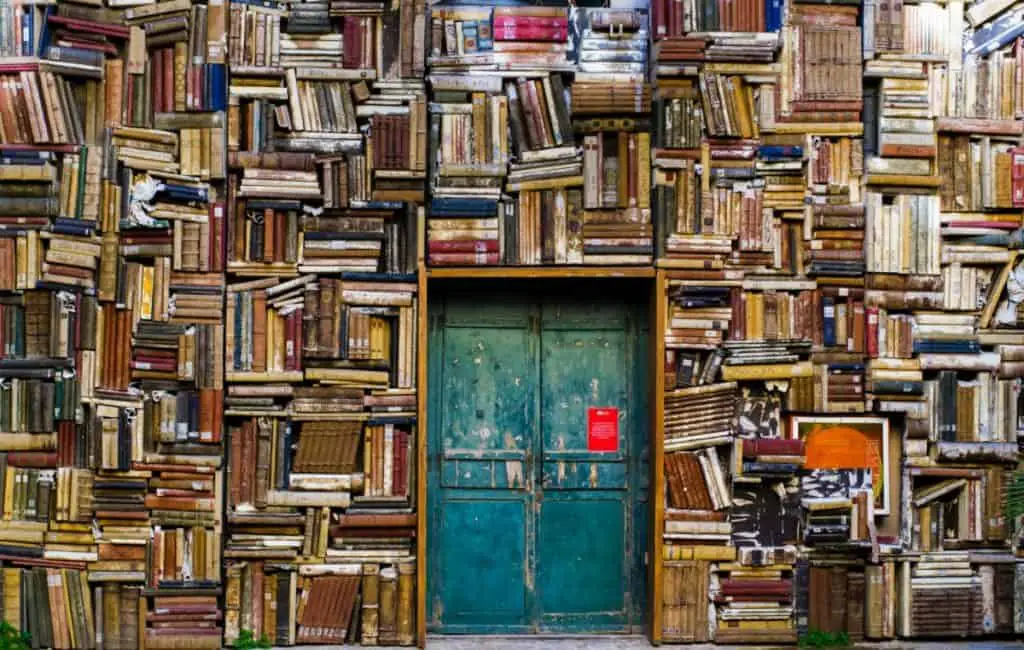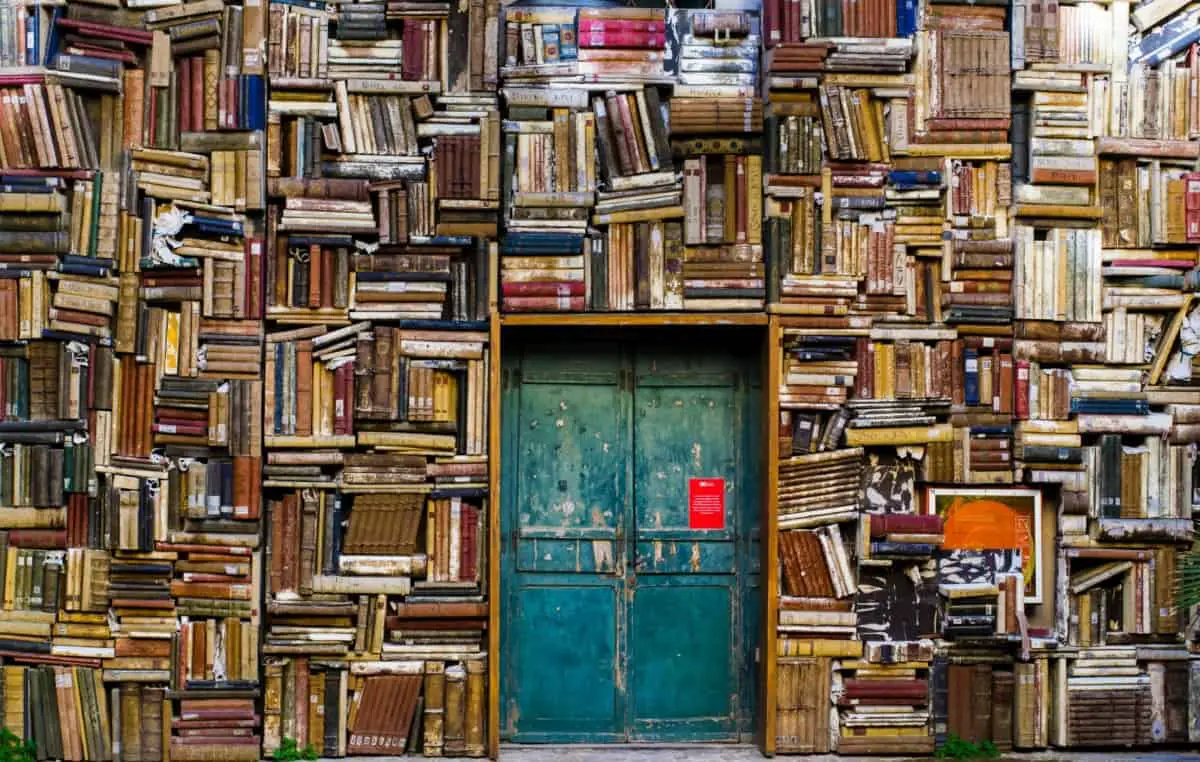 ---
Portugal – Livraria Lello
Submitted by Christin of Christin has Fernweh.
One of the best bookstores in the world is Livraria Lello in Porto. I went towards the end of winter, so the city wasn't too crowded with tourists and the line out front was bearable. At the time I had to pay a 5 Euro admission fee, but I could redeem it as a coupon when buying a book.
I took so many photos inside because there are crafty details everywhere. From the winding dark wood stairwell to the pattern on the ceiling.
Supposedly, J.K. Rowling took inspiration from this bookstore for her Harry Potter books. I believed it when I saw it! Personally, even though it is rather touristy now, I thought it was definitely worth a visit.
Livaria Lello Address: Rua das Carmelitas, 144, 4050-161 Porto
Find Christin on Pinterest
---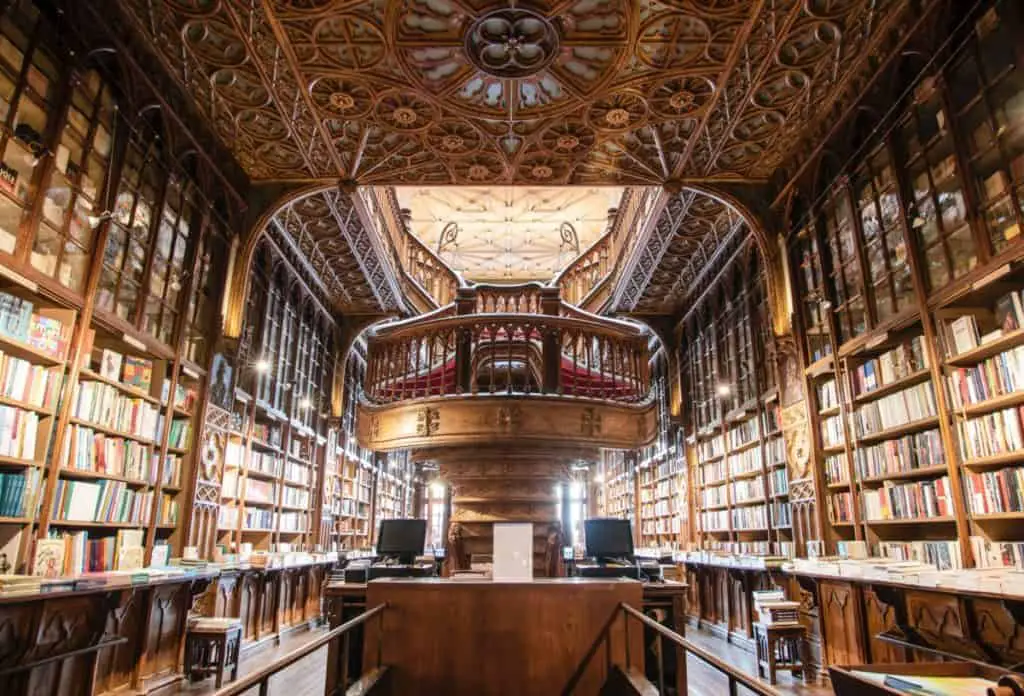 ---
---
---
---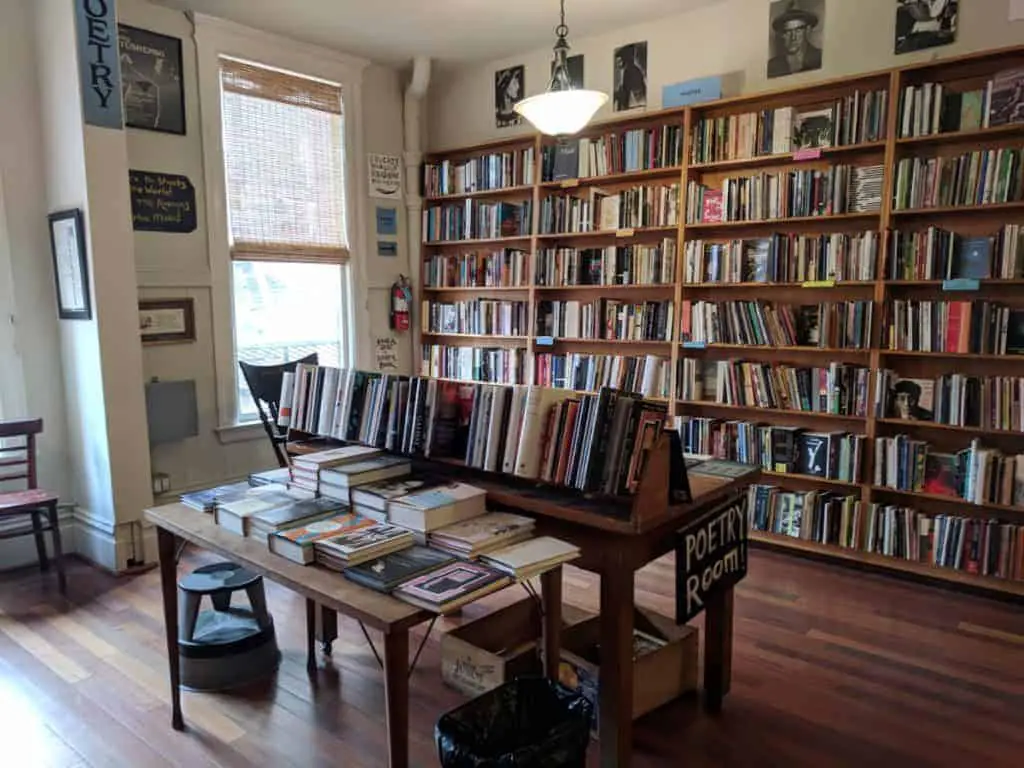 ---
USA – The Drama Book Shop
Submitted by Lyndsay of The Purposely Lost
The Drama Book Shop is an integral part of New York City's theatre community. Any time you need a new monologue for an upcoming audition or want to discover a new playwright, this bookstore and its knowledgeable staff is the perfect place.
When I initially moved to New York City, the first plays I ever purchased for myself was here at the Drama Book Shop. They are a constant source of support for the arts community; that's why it was so devastating when late 2018, it was announced they would close after more than 100 years of service. Thankfully, Lin Manuel-Miranda, the creator of Hamilton the Musical, and a few of his friends partnered together to purchase the shop. While it was originally scheduled to reopen in the Spring of 2020, I'm still holding out hope for sometime soon!
The Drama Book Shop Address: To Be Announced – Midtown Manhattan
Find Lyndsay on Instagram
---
USA – The Strand
Submitted by Summer of Traveling Summer
The Strand is a New York City institution. This magnificent bookstore's tagline is "18 miles of books" and now with expansions it has grown to 23 miles! You can find everything here and spend hours browsing the artsy coffee-table books, cheeky stickers ("Make America Read Again"), rare editions and more. You don't need to wait in line and you can take photos.
The iconic main location sits on the corner of 12th and Broadway and houses multiple floors of books, plus some discount carts outside. The Strand has been featured in several movies and TV shows such as Sex and the City, Gilmore Girls, Arthur, Julie & Julia, Remember Me, and Gossip Girl. It's also a great place to find a gift so the next time you visit the Big Apple and need some souvenirs for friends and family, drop by The Strand.
The Strand Address: 828 Broadway, New York, NY 10003
Find Summer on Pinterest
---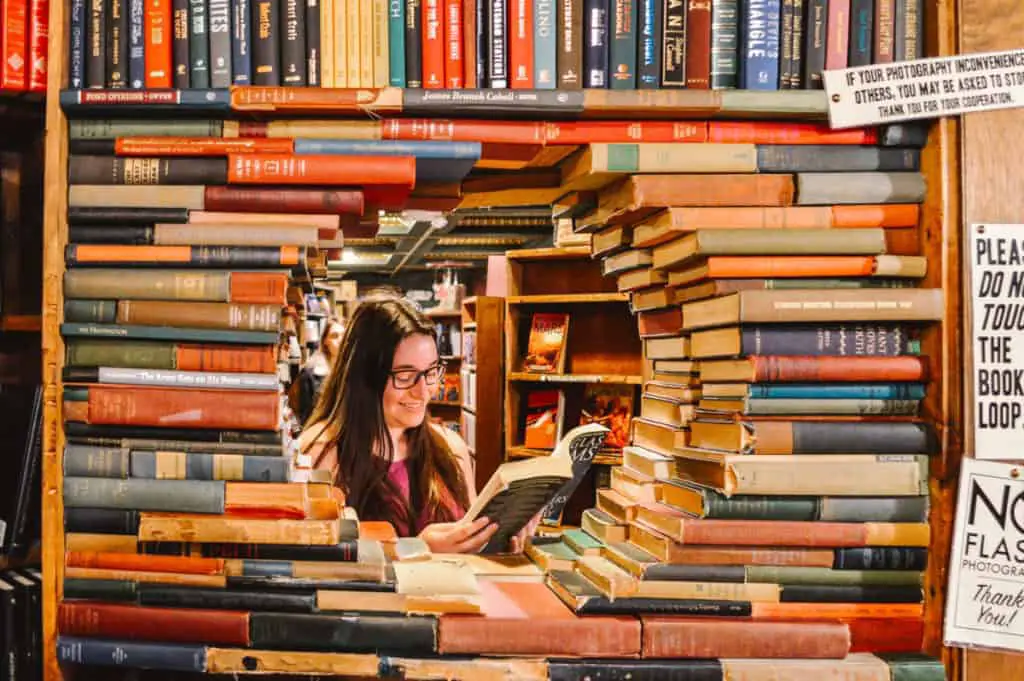 ---
USA – The Last Bookstore
Submitted by Alanna Koritzke of Periodic Adventures
Famous for their book window, The Last Bookstore in historic downtown Los Angeles is a book lover and photographer's dream, making it one of the top bookstores in the world! With two levels of books, you're sure to find exactly what you're looking for – whether that's a classic novel, or an epic fantasy.
The first floor is a dedicated shop with stacks of books to get lost in, while the open second story is where books come alive with fun photo ops! Look out for the book window, book tunnel, flying books, and the vault, a whole section dedicated to horror and true crime located in a literal vault! If that's not enough, there are also local artists on the second floor selling beautiful pieces to keep your new books company.
I had so much fun snapping pics at The Last Bookstore and it's located in a vibrant part of the city with plenty more to do!
The Last Bookstore Address: 453 S Spring St., Los Angeles, CA 90013
Find Alanna on Instagram
---
USA – Moravian Book Shop
Submitted by Tori of Tori-Leigh
Moravian Book Shop was founded in 1745 in downtown Bethlehem PA. It is the oldest continually operated bookstore in the US and one of the oldest in the world. Books, as well as Moravian College and Bethlehem themed gifts, line the walls and shelves of this unique shop.
Moravian loves to showcase Indie titles and books featuring Moravian, Bethlehem, and LeHigh Pennsylvania history. It also participates in book trading. During the holidays, which is when tourists typically enjoy a visit to Bethlehem, you can also find fun and quirky Christmas gifts. In addition to the bookstore, Bethlehem boasts one of the country's best downtowns; a visit is well worth your time!
Moravian Book Shop Address: 428 Main Street Bethlehem, PA 18018
Find Tori on Instagram
---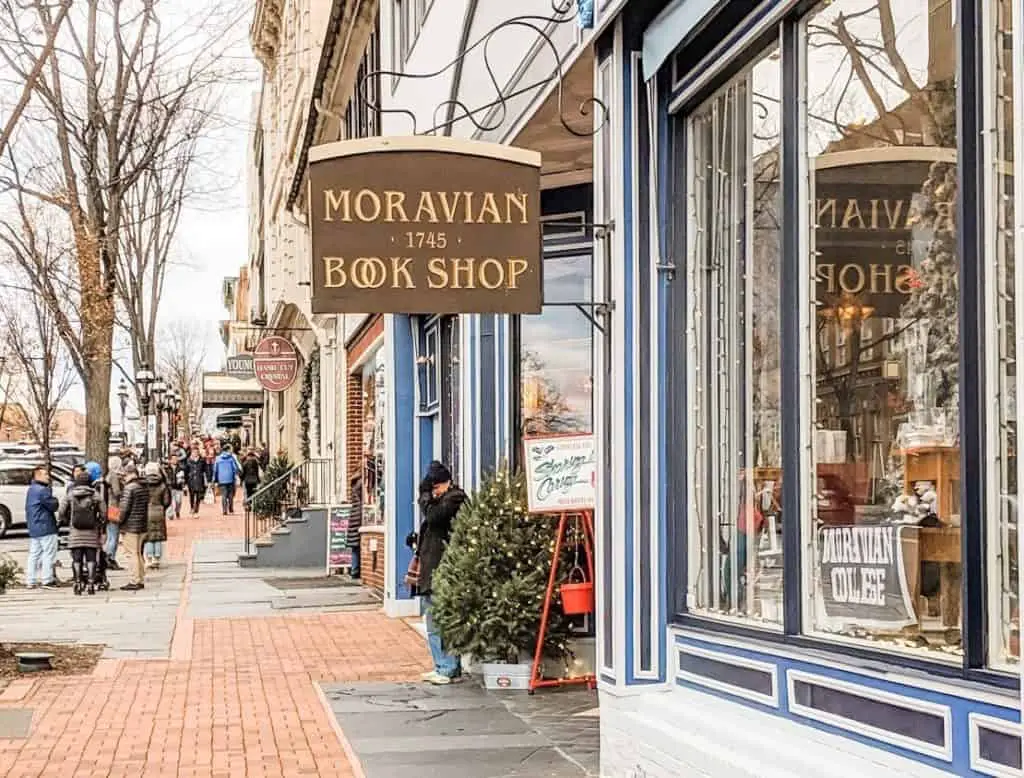 ---
England – Scarthin Books
Submitted by Victoria Philpott of Day Out in England
Scarthin Books is known as the 'best bookshop in England' – the location is just impossible to beat. It's located on the banks of Scarthin Millpond at Cromford, in Matlock, in the Peak District, not to be confused with the Lake District!. You just have to see a photo to know it's a special place.
Scarthin Books has been running for over 40 years, in a 150-year-old building. There's a cute cafe upstairs for coffee and a cake. The shop is great photo material and you can take pics as you please. It's more 'higgledy piggledy' than colour organised books though – all part of the charm. I went mid-week and there was no queue to get in. With three floors of new and second-hand books, you're bound to find something to take home!
Scarthin Books Address: The Promenade, Cromford, Matlock DE4 3QF
Find Victoria on Facebook
Read More: Top 10 Things To Do in the Lake District
---
---
England – Persephone Books
Submitted by Caitlin Galer-Unti of The Vegan Word
Persephone Books is hidden down a charming little street in Bloomsbury, Lambs Conduit Street, near the Charles Dickens Museum. In spite of its proximity to the museum, the street rarely visited by tourists or Londoners, but locals love the street for its cafes and shops.
I discovered Persephone Books when I first moved to the area, and it soon became one of my favourite bookshops in all of London. This tiny store is packed from floor to ceiling with books by female authors. Persephone is not just a bookstore, but a publishing house, and they publish out-of-print books by forgotten female authors of the mid 20th century. Come here for a book you won't find anywhere else!
Persephone Books Address: 59 Lamb's Conduit St, Holborn, London WC1N 3NB
Find Caitlin on Facebook
Read More: 9 Essential Tips for Visiting London
---
Italy – Libreria Acqua Alta
Submitted by Dave Chant of Dave Chant
Finding this cute and cozy bookshop in Venice is like falling down a rabbit hole in Alice In Wonderland. It's the perfect antidote to the hustle of St Marks Piazza, the Basicilica, Doge's Palace and other famous spots in the city. You'll find the Libreria in a small courtyard off a quiet back street North East of Piazza San Marco.
Inside you'll find heaped books, cramped rooms, and volumes piled up – sometimes even in gondolas and buckets. The bookshop has a tendency towards flooding (in fact the name is literally the High Water Bookshop in English) and even backs out onto the canal, so the more books that can be raised off the ground the better.
You'll probably like to meet at least one of the shop's resident cats. I've never had to wait in line to get in although it can get crowded inside so go early, and photos are positively allowed. No trip to Venice is complete without wandering in to the Libreria Acqua Alta, best bookstores in the world.
Libreria Acqua Alta Address: Calle Lunga Santa Maria Formosa, 5176b, 30122 Venezia VE, Italy
Find Dave on Instagram
Read More: How To Spend 2 Days in Catania
---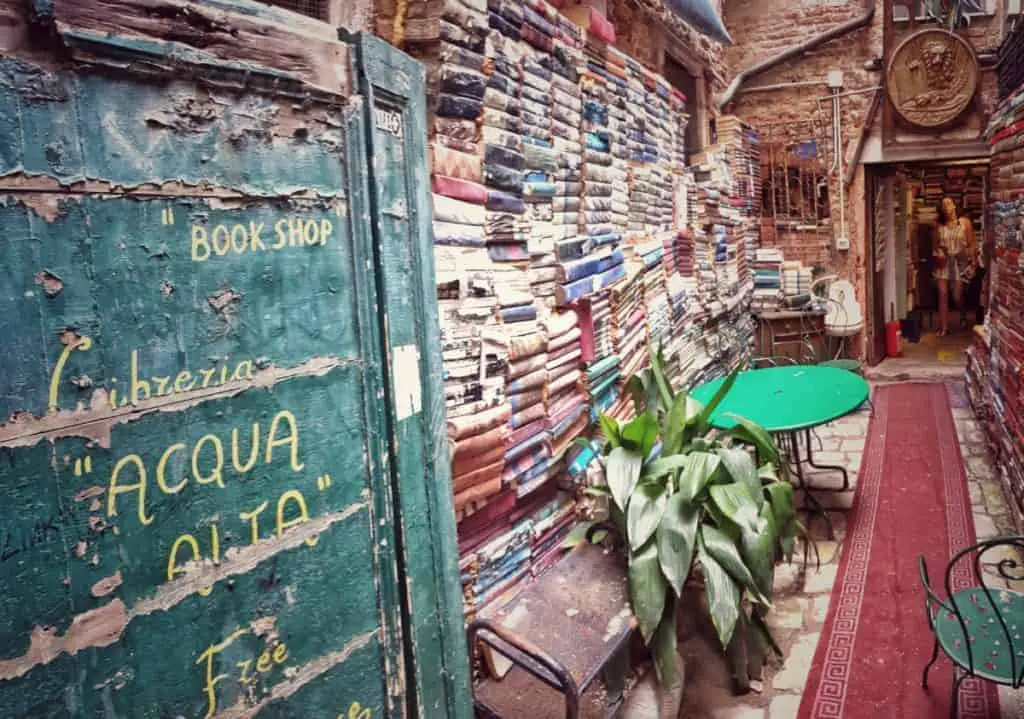 ---
The Netherlands – The American Book Center
Submitted by Frankie Thompson of Frances Thompson
I first heard of the American Book Center in Amsterdam just a few months after I moved there not because I wanted a book to read but because I wanted to publish a book. Back then, in 2013, it was one of the first bookshops to have an Espresso Book Publishing machine, fondly called Betty, which effectively prints books on demand from a computer file.
While I was excited to print out a copy of my first book, when I walked into ABC (as locals call it!) I was immediately pulled in another direction to explore the three floors of the shop which is arguably the most famous English-language book shop in the Netherlands. Still family-owned this is not just a bookstore that is frequented by Amsterdam's English-speaking residents but also Dutch Amsterdammers too.
The ground floor is for fans of magazines or coffee table books, then as you walk up to the floor above you have a wall of books staircase-to-ceiling to stop and look (while getting in other peoples' way!). The first floor is home to what looks like miles of mostly non-fiction books (ranging from self-help through to travel and biographies) as well as a children's section, and the beginnings of fiction books, which continues on the second floor. The interior of ABC isn't spectacular from an architecture or interior design perspective, but it is beautiful if you are a book lover!
The American Book Center Address: Spui 12, Amsterdam, 1012 XA, Netherlands
Find Frankie on Facebook
Read More: Photography Guide to Amsterdam
---
The Netherlands – Bookshop Dominicanen
Submitted by Ellis of Backpack Adventures
The Bookshop Dominicanen in Maastricht is, without doubt, the most scenic and famous bookstore in the Netherlands. It is one of the few bookstores in the world that is located within an old church. The Dominican church was already built in the 13th century when it was a Gothic monastery in the city centre of Maastricht.
It lost its religious purpose already in the 18th century. After that the building was used as a stable, a bike shed and an exhibition hall. In 2006 the bookshop Dominicanen opened within the church keeping the original interior church architecture intact including its high vaulted ceilings, arches and gothic style windows.
It is now among the top attractions in Maastricht that is conveniently located near the historic Vrijthof square. Because Maastricht is such a multicultural city close to the borders with Belgium and Germany there are books in various languages including Dutch, Flemish, English, French and German. Bring your camera along, because you definitely want to take pictures. The bookstore also has a small cafe where you can sit down with a cup of coffee to watch its beauty.
Bookshop Dominicanen Address: Dominicanerkerkstraat 1, 6211 CZ Maastricht
Find Ellis on Instagram
---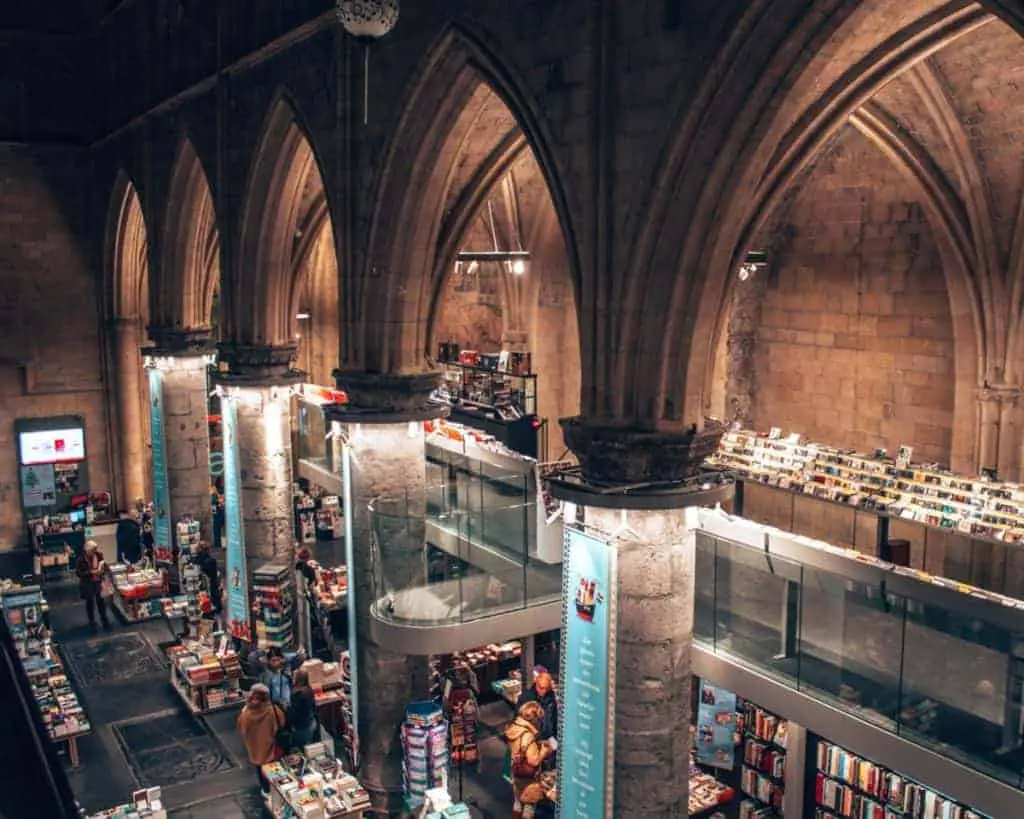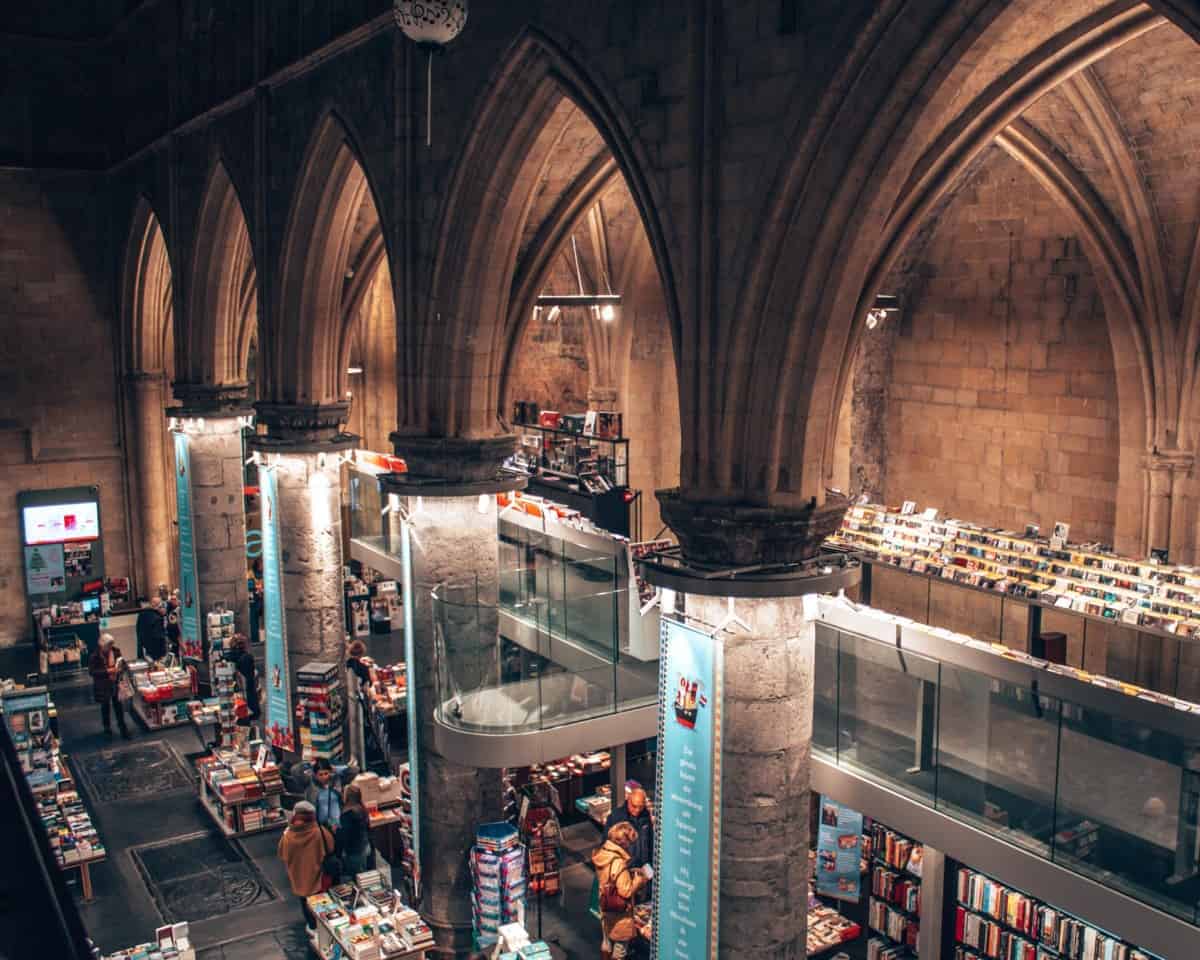 ---
The Netherlands – Boekhandel Dominicanen
Submitted by We Did It Our Way
This bookshop is so loved by our contributors and considered one of the world's best bookstores that it was recommended twice!
When walking around Maastricht, chances are that you'll see a ton of beautiful old buildings. But sometimes, things aren't as they seem – like the church-like exterior of the Boekhandel Dominicanen!
From the second we walked into the Boekhandel Dominicanen, we fell in love. The tall vaulted ceilings, the beautifully ornate painted glass windows, the cool vibe – everything about it was so impressive and it's definitely one of the top bookstores in the world.
The history of this bookstore is as impressive as it looks. Back in the 13th-century, it was a Dominican church. Later, in the 18th-century, its vocation changed quite a few times: the building turned into stables, then a bike shed, followed by an exhibition space and, finally, a party hall. It was only in 2006 that it actually became a bookstore.
Today, they sell both new and used books in many languages. Entrance is free into the bookshop, and you can take pictures there if you want to, as long as you don't disturb the other patrons.
Bookshop Dominicanen Address: Dominicanerkerkstraat 1, 6211 CZ Maastricht
Find We Did It Our Way on Instagram
Read More: 16 Sustainable Travel Tips Recommended by Bloggers
---
France – Shakespeare and Company
Submitted by Claudia Tavani of My Adventures Across the World
Shakespeare And Company is a seemingly small, quaint, independent anglophone bookstore you will find located in the heart of the Latin Quarter of Paris. It's easily one of the most famous and best bookstores in the world. The store was inaugurated in 1951 and soon afterward became an important meeting point for English speaking (but not only) writers and readers – whether residing in Paris or just visiting for a short or longer period of time.
The shop is located in a 17th century building which used to be monastery.
Inside, you can browse through the books, take in the splendid-looking buildings, enjoy the lovely, friendly atmosphere, and participate in one of the many events or seminars. There even is a friendly resident cat. You can pet her, as long as she is not asleep!
Shakespeare and Company Address: 37 rue de la Bûcherie Paris
Find Claudia on Instagram
Read More: 15+ Best Instagram Spots in Paris
---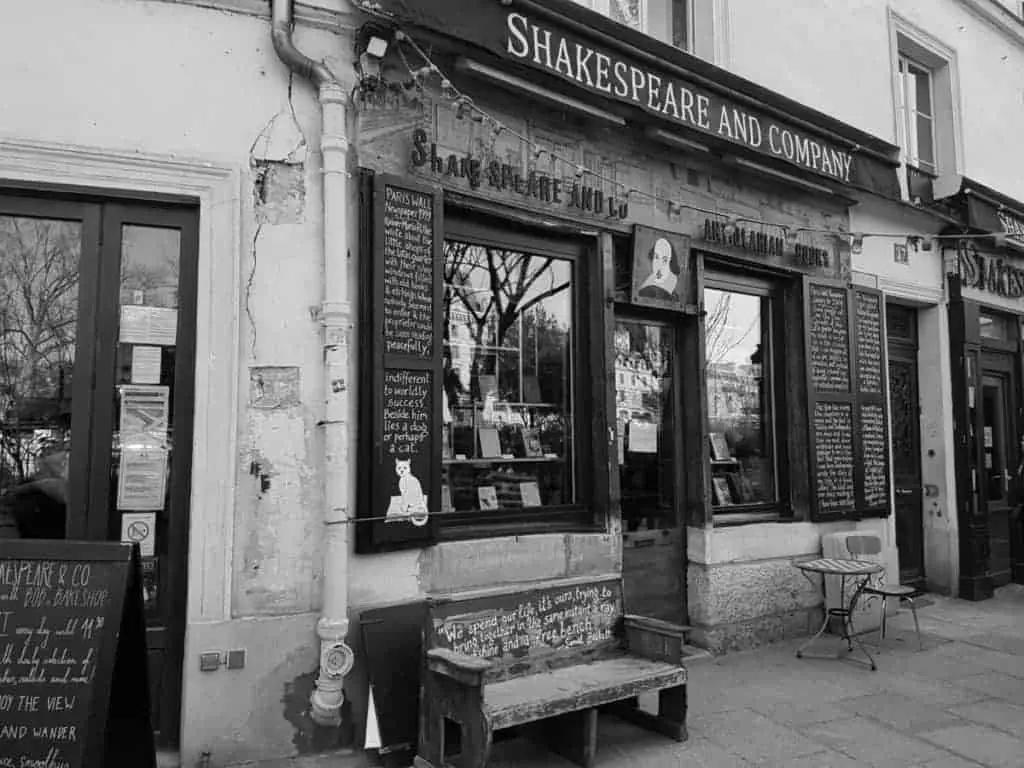 ---
France – Librairie de l'hôtel de Sully
Submitted by Clare Dewey of Epic Road Rides
Tucked away inside the magnificent Hotel de Sully in Paris, is one of the most famous bookstores in the world. Its books are focused on France's national heritage. You'll find books on everything from France's regions to its architecture, gardens and cuisine. There is also a great section of books on France and Paris that are written in English; we found some guides to Paris that we hadn't discovered elsewhere.
The shop is also a joy to be in, since it's located in a big room in between the two main courtyards of the historic Hotel de Sully. There's a beautiful beamed ceiling that's painted in vivid colours. Unlike our visit to Shakespeare & Co, we were practically alone here and the main at the desk was extremely friendly and engaging too.
Librairie de l'hôtel de Sully Address: 62 rue Saint-Antoine 75004 Paris
Visit the Website
Find Clare on Instagram
Read More: 9 Best Airbnbs in Paris
---
Argentina – El Ateneo Grand Splendid
Submitted by Erin Mushaway of Sol Salute
El Ateneo Grand Splenid in Buenos Aires regularly finds itself featured in lists of the world's most stunning bookstores, including the top of the 2019 list by National Geographic. This bookstore operates in what was once a functioning theater. The bookshelves fill the balconies where seating once stood. The stage where the screen once hung now functions as a coffee shop. Pick up a new book to read and crack it open over a cafe con leche right then and there.
No Buenos Aires itinerary is complete without a visit to this bookstore, the most beautiful of countless in a city that has more bookstores per capita than any other city in the world.
Photography is allowed and welcomed in what is easily one of the best bookstores in the world. I recommend exploring the upper floors to get the best angles and get creative with this magnificent bookstore!
El Ateneo Grand Splendid Address: Av. Santa Fe 1860, C1123 CABA, Argentina
Find Erin on Instagram
Read More: Essential Photography Gear for Travelers
---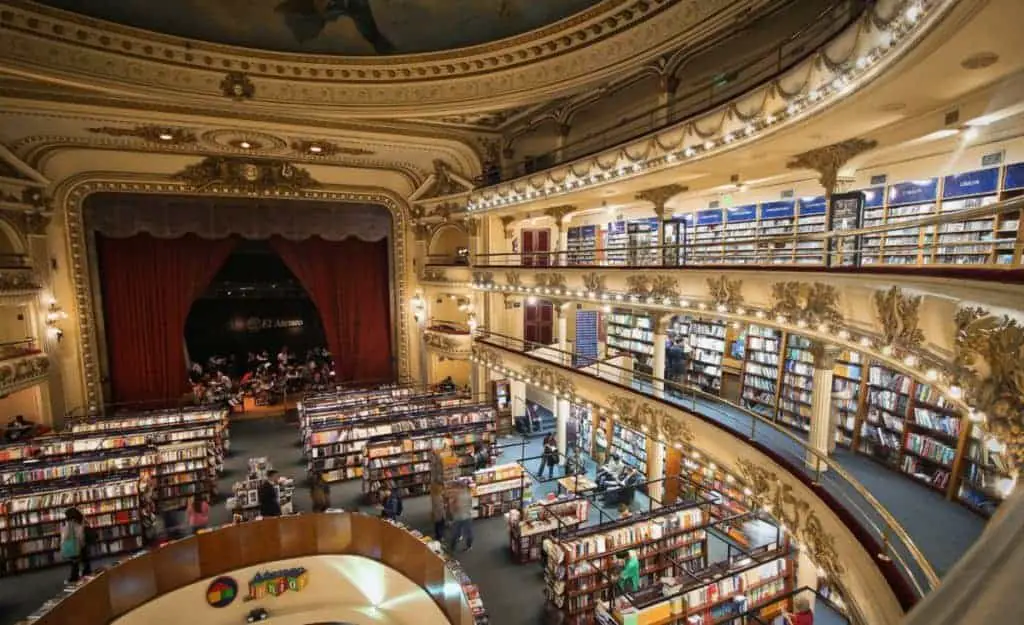 ---
Australia – The Book Market
Submitted by Emma Riggs of MY RIG Adventures
The Book Market in Glen Innes is one of the best bookstores in the world. It's set in one of the town's old Bank buildings, which is pretty darn cool. As you wander around you can pick out the old Manager's Office, which these days sits filled with books from a variety of genres. Right down the back of the store is the original vault, still in its original position in the wall!
This quirky bookstore is purely dedicated to second-hand books with a particular focus on Australian themes and authors. In fact, this old bank building now houses over 15,000 titles!
It's quite surprising that a small, rural town (with a population of only 6,200) up in the New South Wales high country can be so successful. Every time we visited the bookstore during our 2-month stay in Glen Innes, it was always busy. In fact, there are even another two bookstores in town. I guess it's a testament to the father and son team, who are book-lovers themselves and handpick every book (including rare titles).
The Book Market Address: 245 Grey Street, Glen Innes NSW 2370
Find Emma on Facebook
---
Australia – The Book Cellar
Submitted by Bryony Sumner of Coasting Australia
The Book Cellar is arguably Tasmania's best book shop, and definitely one of the most unique and one of the best bookstores in the world that you'll ever visit. Located in the convict cellars of an 1830's coaching inn, the Foxhunter's Return, you can soak up the atmosphere of the heritage building whilst browsing an incredible selection of books. There is an extensive collection on all things Tasmania, as well as books from all other genres.
Located in historic Campbelltown, it is a stop not to be missed on the drive between Launceston and Hobart. The staff are very friendly, and you can get a delicious coffee and snack there too. Whilst in town take some time to visit the nearby Red Bridge and follow the Convict Brick Trail. The Book Cellar is one of the top bookstores in the world!
The Book Cellar Address: High St, Campbell Town Tasmania, 7210
Find Bryony on Facebook
---
---
---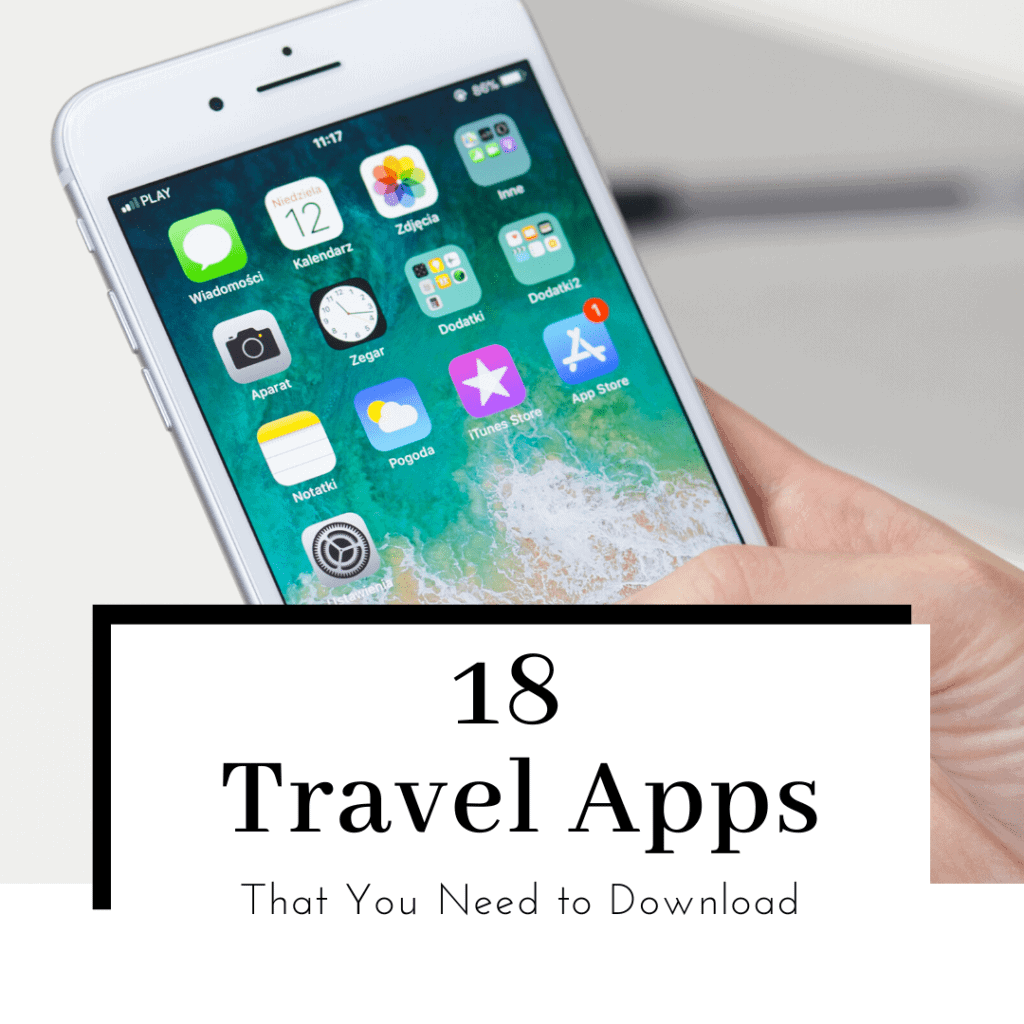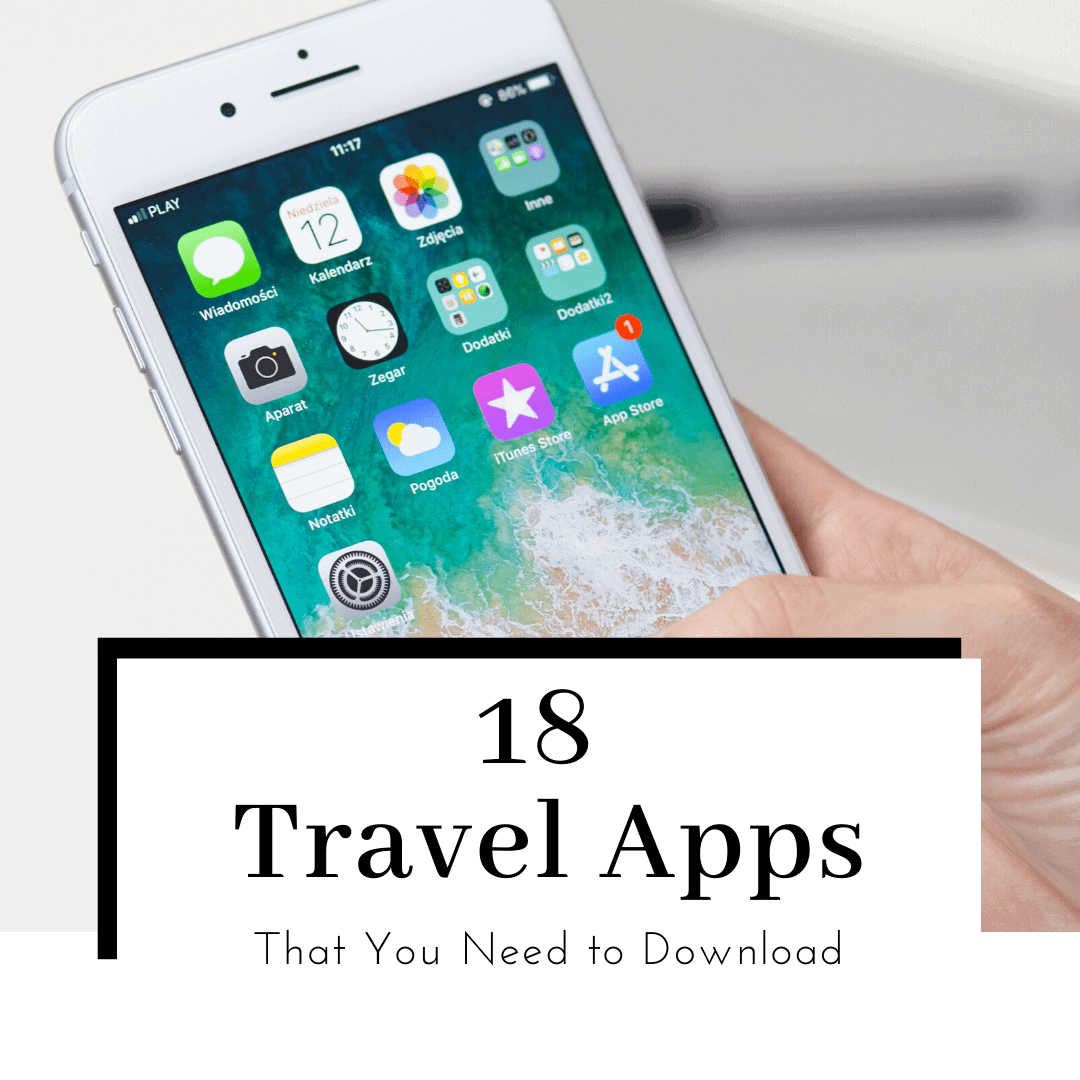 ---
India – Blossoms
Submitted by Madhurima Chakraborty of Orange Wayfarer
A three-storied building which is stuffed with much coveted and rare books from around the globe. That is Blossoms from Bangalore in a nutshell. It is a book aficionado's dream destination!
Blossoms can easily pass as one of the most Instagrammable spots in the city. With increased demand, the store has now extended business at the historic Brigade road, a few hundred meters next to the old place. A new swank Book mall has come up to be. However, for us the Blossoms regulars, the bookstore retains its old-world charm at the original establishment.
Each floor of Blossoms has a dedicated genre segment of books that you love and adore. It is Blossoms where I found rare first editions of iconic books: Freedom at Midnight, Solzhenitsyn's literary masterpieces etc. They sell the latest editions too but it is always an experience to find those old treasures mindlessly tucked under a heap of a bookstore.
Blossoms Address: 84, 6, Church St, opp. Amoeba, Haridevpur, Shanthala Nagar, Ashok Nagar, Bengaluru, Karnataka 560001
Find Madhurima on Instagram
---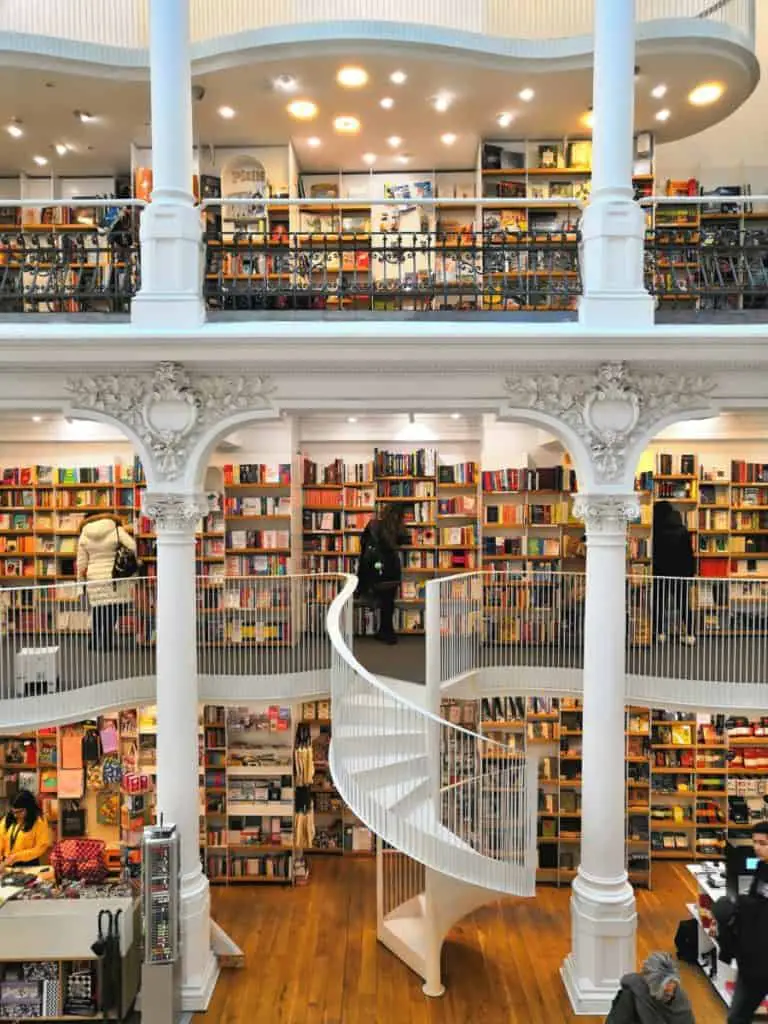 ---
India – College Street Kolkata
Submitted by Ruma Dey Baidya of The Holiday Story
College Street is the main book publishing and sales center in central Kolkata. That is why this area is called "Boipara". In 2006, College Street was recognized as one of the most important places in India by Time Magazine's "Best of Asia" list.
College Street is the largest market for Bangla books in the world. It is the second-largest old book market in the world and the largest book market in India. Earlier, the book market in Kolkata was not on this college street. It was in the Chitpur area. Many traders from Chitpur came to College Street and opened bookstores when various educational institutions were set up along College Street. Then gradually College Street once became the best book market in Calcutta.  
The historic "coffee house" has made College Street even more famous. This coffee house was the meeting place of the poets, writers, journalists, writers, artists and professors of Calcutta.
College Street Kolkata Address: Kolkata, West Bengal
Find Ruma on Twitter
---
Colombia – Gabriel García Márquez Cultural Center
Submitted by Deb Pati of The Visa Project
Constructed in the memory of the famed Colombian writer, the Centro Cultural Gabriel Garcia Márquez, is much more than just a bookstore. It has a cafe and a rooftop terrace where you can have a great view of the city. 
That being said, the bookstore is gigantic with a whole selection of Colombian books and an international section, with more than 50000 books. Although the majority of books are in Spanish, they also have a great collection of English books. They also organize various cultural events throughout the year.
They don't have any issues with you taking pics. There is an open space, where you can read and chill.  For a book lover like me, this was one of my favorite places in Bogota.
Gabriel García Márquez Cultural Center Address: Calle. 11 No- 5-60, Bogotá, Colombia
Visit the Website
Find Deb on Medium
---
---
Russia – The House of Books
Submitted by Alya & Campbell of Stingy Nomads
The House of Book is one of the most famous bookstores in the world and is the most famous bookstore in St.Petersburg, Russia. Visiting it is one of the must-do things in the city. The building was built in 1904, it's one of the best examples of the Art Nouveau architecture in St. Petersburg.
The original name of the building is Singer House, it was designed for the Singer Sewing Machine Company. The interior of the House of Books is majestic; high ceiling, columns, big windows, decorations on the walls, etc.
The bookstore occupies 4 floors. Here visitors can find thousands of books in different languages. The best spot in the store is a small cafe on the second floor with great coffee, delicious desserts, and spectacular views of the Kazan Cathedral and Nevsky Avenue. The evening is the best time to come here for stunning views of the night city.
The House of Books Address: 28 Nevsky Avenue, St.Petersburg
Find Alya & Campbell on Youtube
---
Famous Bookstores Around the World Interactive Map
Use the interactive map below to zoom in and out and discover incredible and famous bookstores around the world near you!
---
Keep Exploring
Bookstores should be at the top of your list whenever you head to your next trip! They're a fantastic way to dip into the local culture and find a beautiful spot in the city.
If you want more recommendations and tips by travel bloggers, check out the posts below!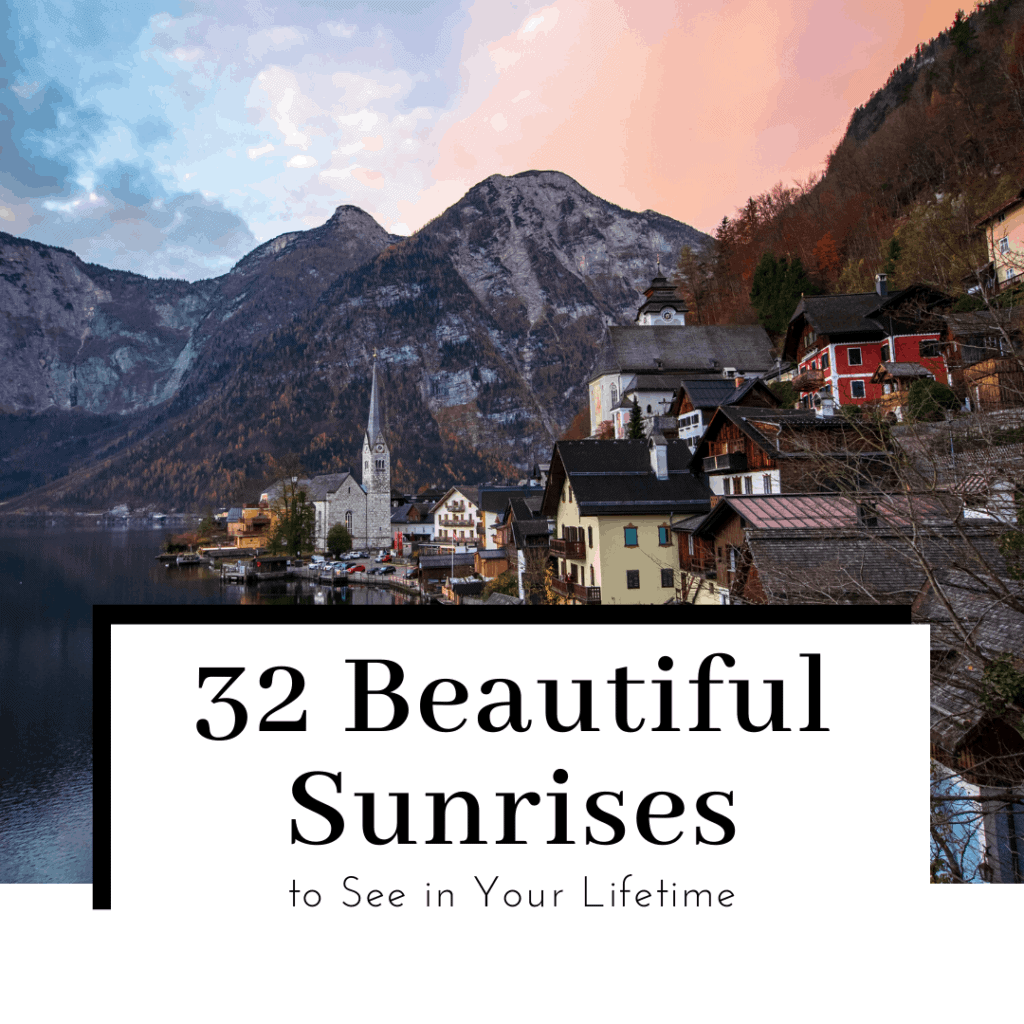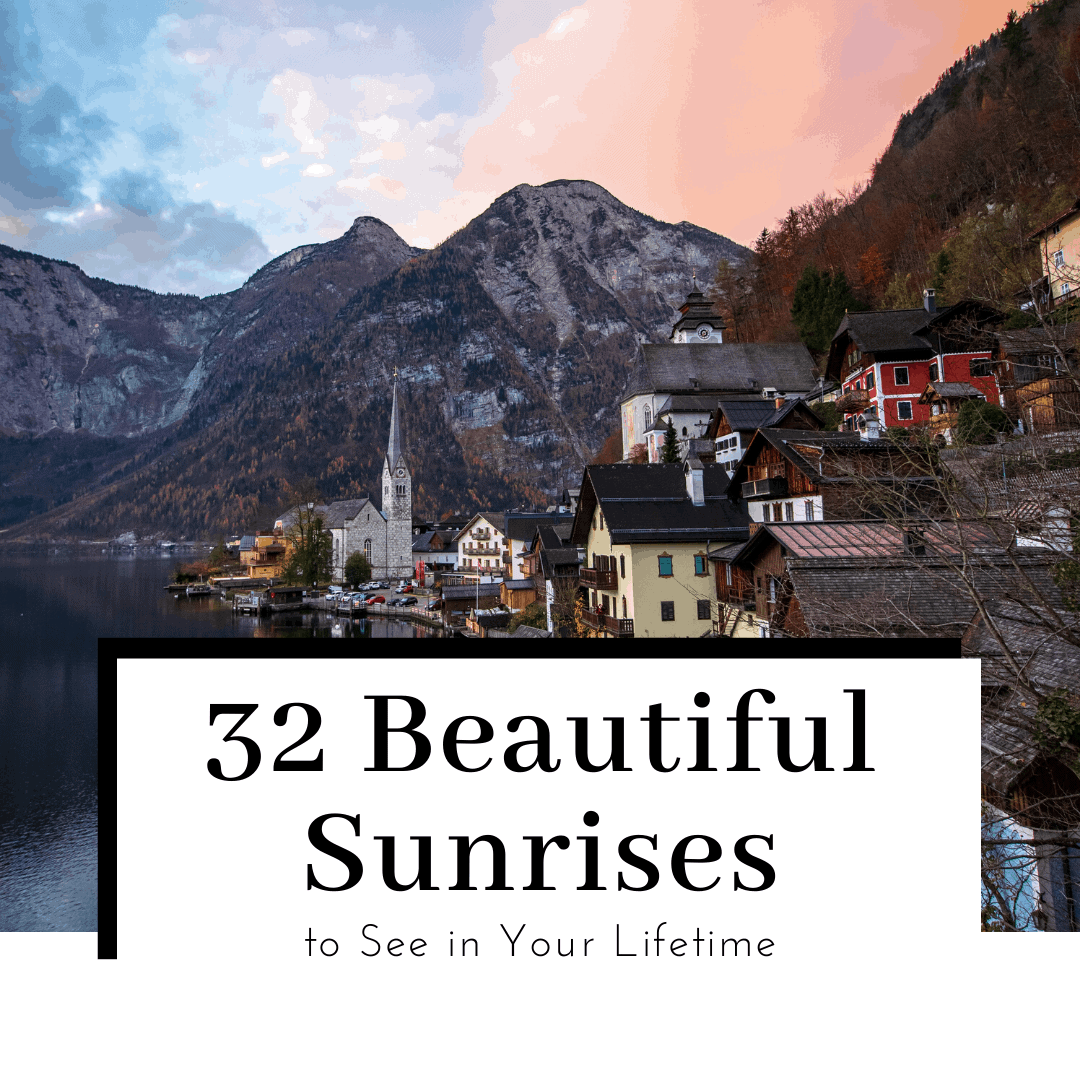 ---
Free Resources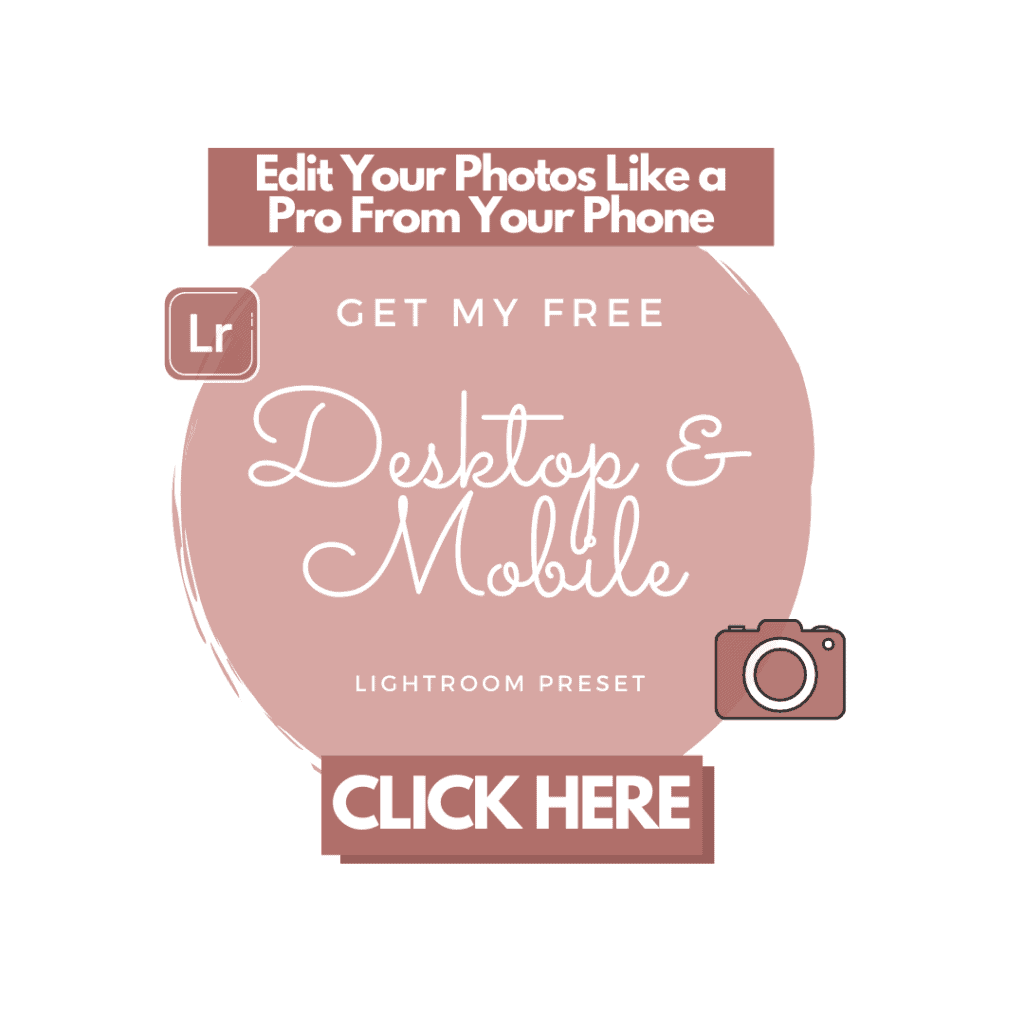 ---
Pin "22 Best Bookstores in the World"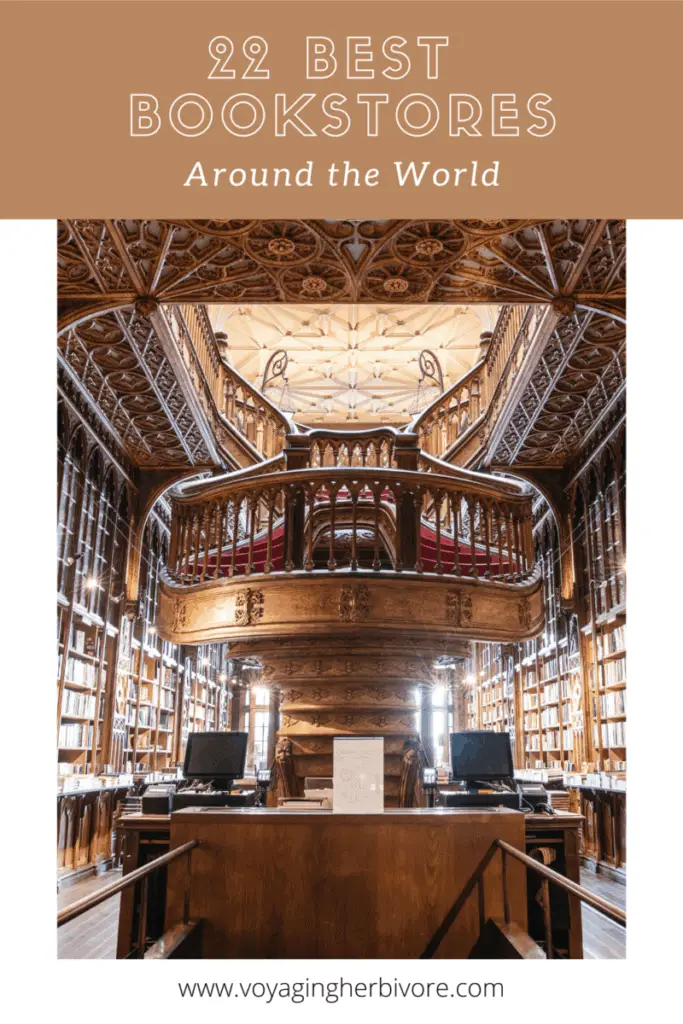 ---
And as always, you can find more sustainable travel content on Instagram @VoyagingHerbivore, Youtube, and TikTok and to get updates straight to your inbox, enter your email below in the footer, or to the right on the sidebar.

If you found this guide helpful and want to help us keep these resources free,
please consider making your next Amazon, Expedia, Hostel World, Etsy, and Booking.com purchase through our links (just click right on those words – you can do it right now and unless you clear your cookies before your next purchase, it will remember). It costs you no extra and gives us a small commission. Thank you!