Scotland is the holy land of hidden treasures, and is full of beautiful scenery, iconic wildlife, and rich and fanciful mythology.
Whether you're a native, or just a wandering soul stopping by this incredible country, there are multiple buckle list pitstops you can make – and more often than not, most of them are off the beaten track.
Those heading north will not regret indulging in a Fingal's Cave tour. We look at the best of what's on offer.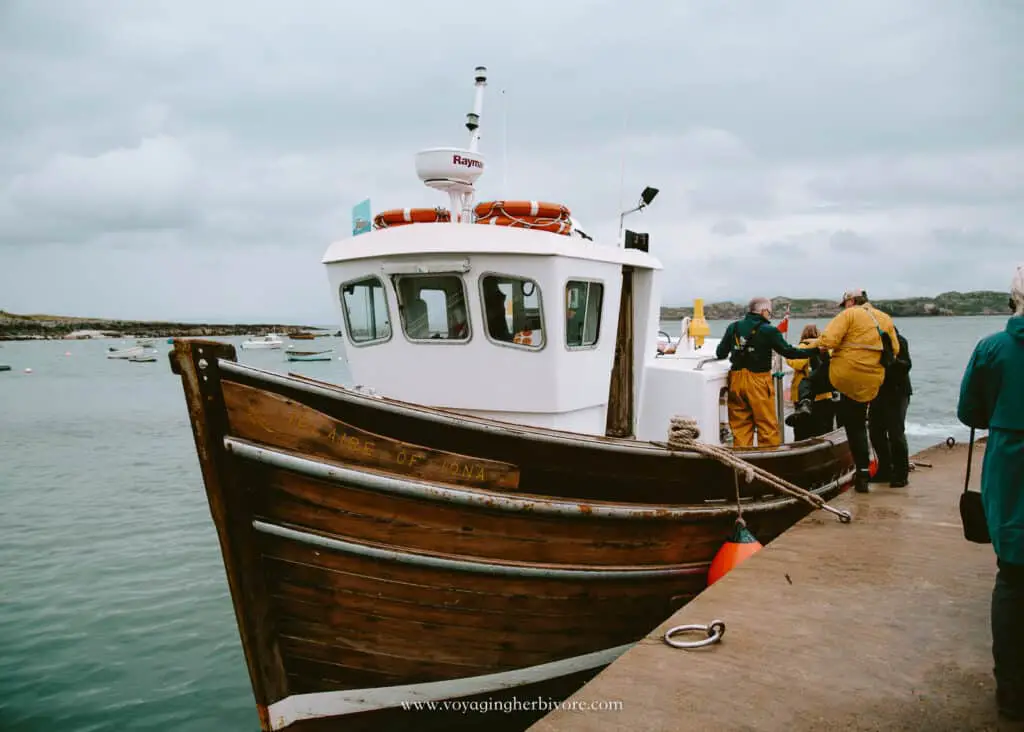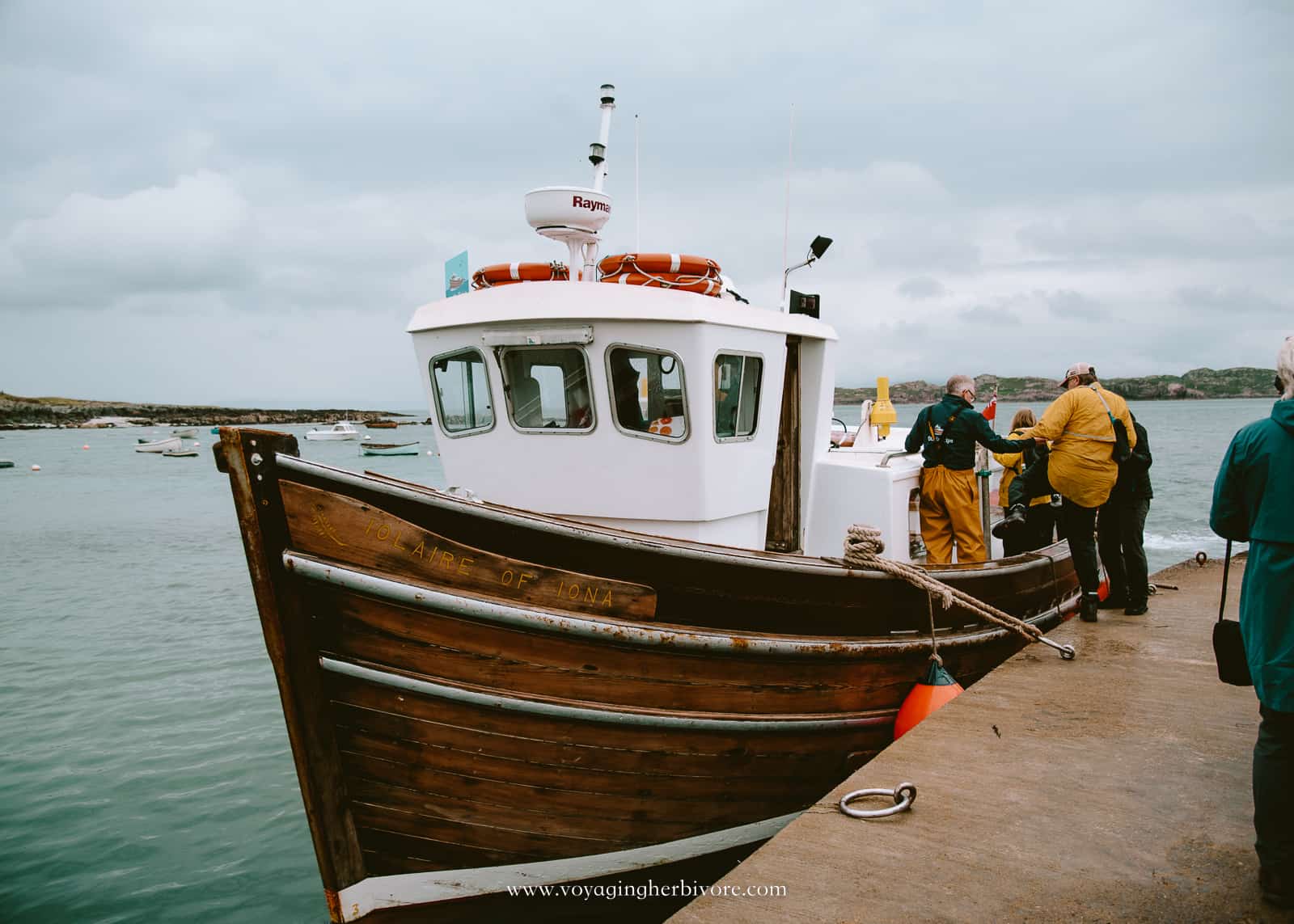 ---
This site is user-supported and that's why we use affiliate links. At no extra cost to you, we get a little bit of money when you purchase something through one of our links. Thank you for helping support ethical, sustainable, and plant-based travel! You can read more about our affiliate disclosure policy here.
---
Where is Fingal's Cave?
Fingal's Cave can be found on the Isle of Staffa on the North Sea, which is in the Inner Hebrides of Scotland. 
This is Why You Need to Visit the Isle of Staffa
The island, which was discovered in 1772, is uninhibited and is currently owned and preserved by the National Trust, and is accessible only by boat. The rock formation that makes up the island was initially formed by lava flow and is more specifically known as hexagonally jolted basalt columns. 
The cave was discovered and put on the map by the 18th-century naturalist, Sir Joseph Banks, a year after the island's initial discovery.
Fingal's Cave is famous for many things, but most notably, its natural acoustics. The island measures at roughly half a mile in both length and width and can be easily explored in just a few hours.
Over the years, Fingal's Cave has piqued the interest of some pretty famous faces, including Sir Walter Scott, Robert Louis Stevenson, and even Queen Victoria.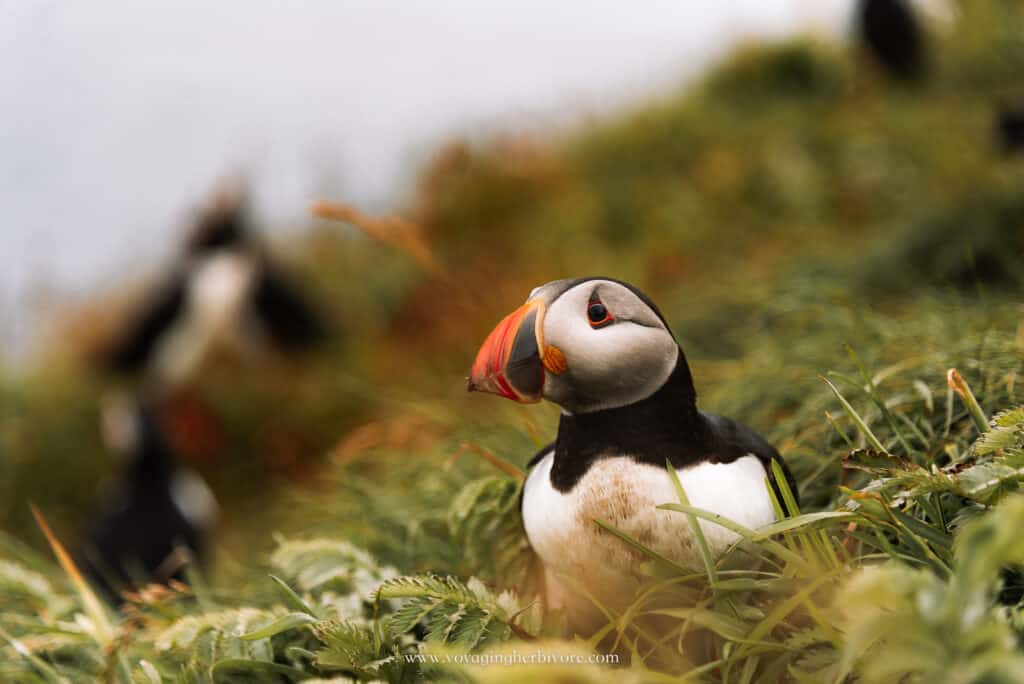 ---
Why Visit Fingal's Cave?
Aside from the stunning aesthetic of the cave, which depicts hardened flowing lava, there are many reasons to spend an afternoon perusing the magical Fingal's Cave.
The basalt columns are quite the sight to behold, and almost resemble a frozen waterfall. Also, those of you who consider yourselves history buffs and/or Scottish folklore fanatics will enjoy the rich Gaelic origins of the cave.
Fingal's Cave inherited its unusual name by way of a famous poem in James MacPherson's collection of poems, known as Ossian, which are based on Scottish and Irish Gaelic folklore and mythology.
In terms of mythology and folklore, Fingal's Cave has connections to the Giant's Causeway in County Antrim in Northern Ireland, which is an area made up of roughly 40,000 basalt columns, which interlocked after a volcanic fissure eruption from roughly 55 million years ago.
The cave is also similar in structure to Ulva, another island in the Inner Hebrides, which, unlike the Isle of Staffa, is populated, and has been since Mesolithic times.
So it's safe to say it's pretty rich in history! 
If you visit Fingal's Cave, you can also marvel at the many sights to be seen, including puffin watching, whale or basking shark watching, and gazing at the Isle of Iona, which can be seen framed by the inside of the cave.
In short, it is a dreamscape for lovers of geology, wildlife (particularly seabirds), and cave explorers!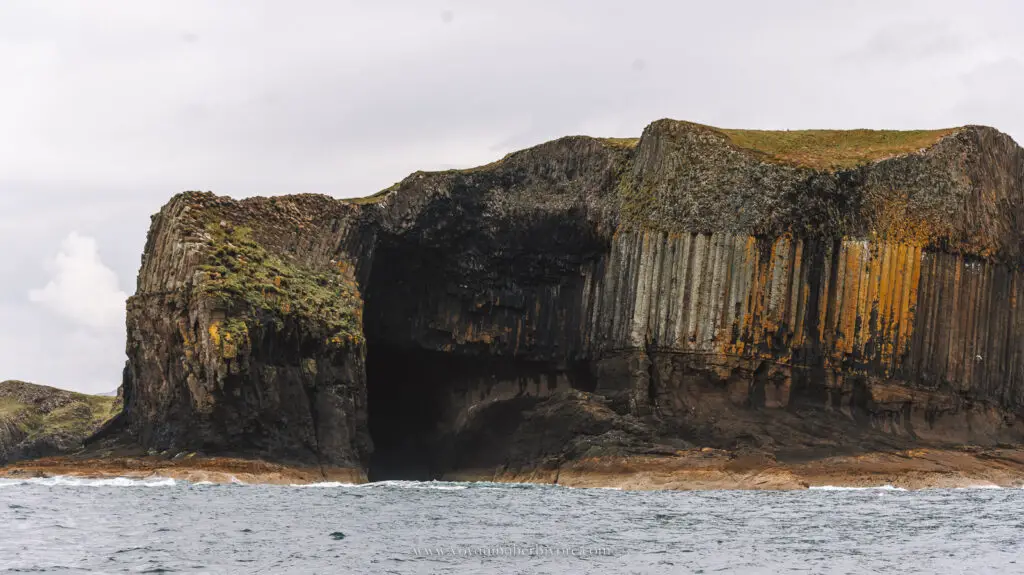 ---
5 Fingal's Cave Tours to Try in 2023
So, now that we know there's much to behold when visiting Staffa Island, let's look into some of the best Fingal's Cave tours available in 2023.
First of all, it's important to take certain factors into consideration before booking a tour:
Tours are only available between the months of April and late October.
All trips and landings are via boat and are subject to the day's weather and sea conditions.
Even in the summer months, the North Sea can be chilly, so do bundle up.
Now that we're in the know about those advisories, let's look at tours available to book.
---
1. Staffa, Fingal's Cave & Iona Morning Tour
Price: ££
Tour length: 3 hours
Visit the moody, atmospheric Fingal's Cave by way of Iona or Fionnphort and take in the sights that have captivated so many people over the years.
Not only can you explore in awe of the dramatic rock formations that have stood the test of time – all 59 million years of it – but you can breathe in the fresh North Sea air, explore the cave itself, and – if you're really lucky – get to witness some of the wonderful native wildlife, such as puffins, gannets, porpoises, basking sharks, dolphins, sea otters, guillemots, and many more.
Read the Complete Guide on Puffins here: Puffins in Scotland: Where, When & How to See Them
---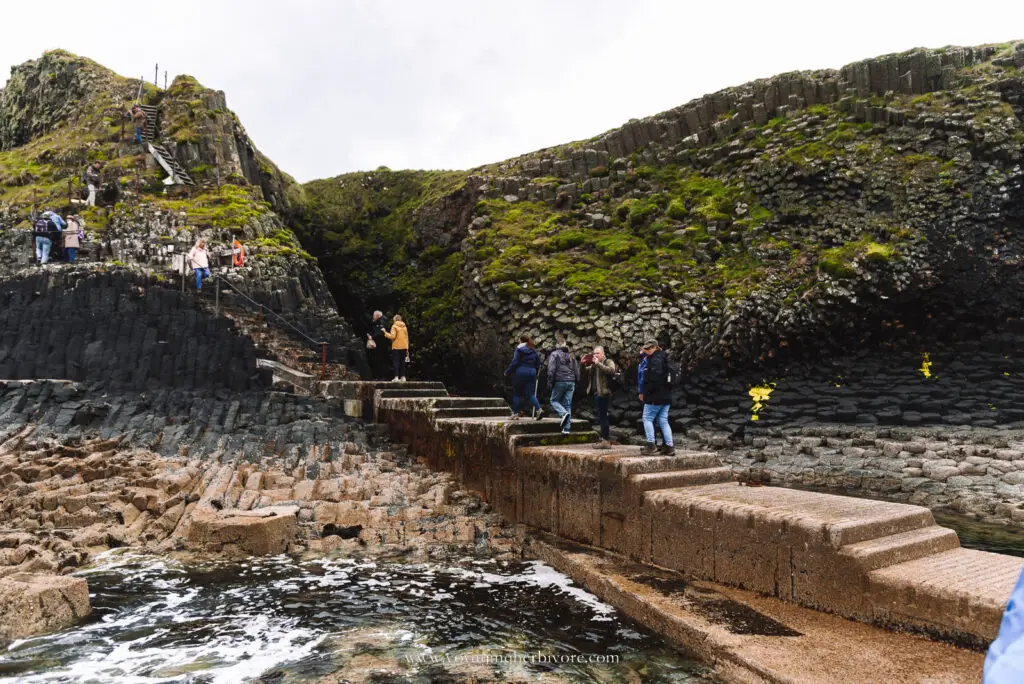 ---
2. Iona, Mull & Isle of Skye Tour
Price: £££
Tour length: 5 days
If a morning tour just isn't enough time to quench the thirst for exploring the northern gems of Scotland, perhaps a five-day tour is in order.
This incredible tour allows you to get personally acquainted with the rugged rocks, magnificent mountains, lovely lochs, bone-warming whiskey, and awe-inspiring abbeys that the Highlands are known for. And yes – a trip to Fingal's Cave is included.
Read More: 8 Things to Do on the Isle of Mull
Where you'll be going:
Loch Lomond National Park
Glencoe
Oban
Iona & Staffa
Fingal's Cave
Isle of Skye
Eilean Donan Castle
That list should add a few ticks to that bucket list, no?!
---
3. Isle of Mull & Iona Small-Group Tour
Price: ££/£££
Tour length: 3 days
The sweet spot between a one-day tour and a five-day tour is, of course, a three-day tour.
Read More: 7 Best Isle of Mull Cottages For Your Next Holiday
This intimate small-group tour is ideal for those who love to explore various locations, without the headache of organising (or driving to) the event.
This tour allows you to travel in the comfort of a 16-seater Mercedes minibus, while experiencing the incredible scenery (not to mention local whisky and food) while being driven by an expert tour guide. 
To add to the ease of the experience, you won't need to arrange accommodation – a two-night stay in a hotel or B&B are included within this package.
Where you'll be going:
Loch Lomond
Aros Park
Fingal's Cave
Tobermory town
Isle of Staffa (optional)
And more.
---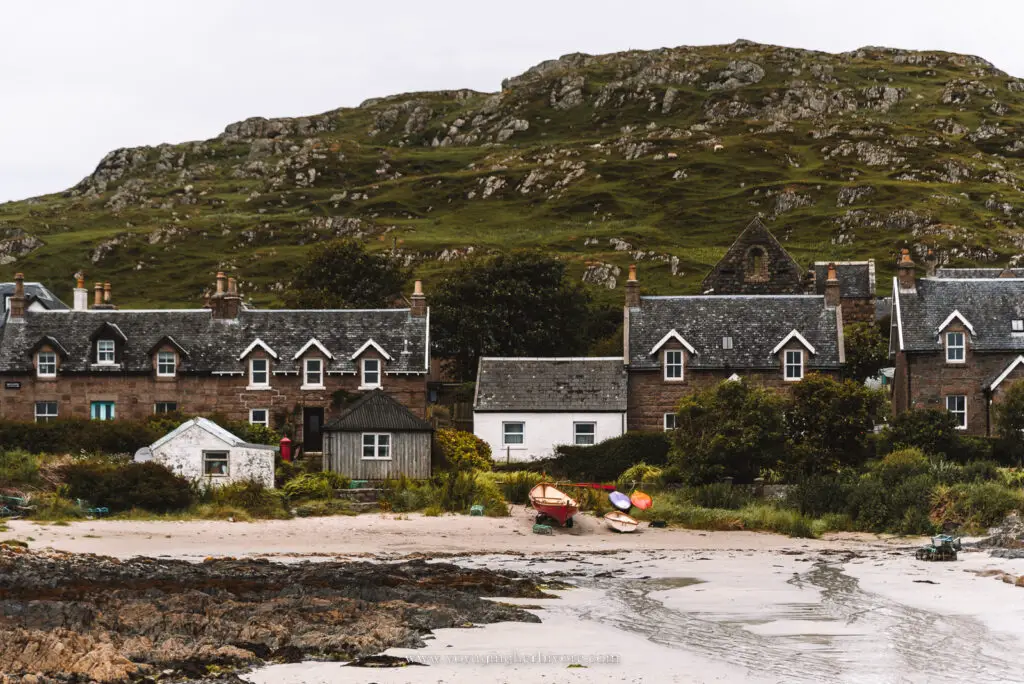 ---
4. Loch Ness, Glencoe & the Scottish Highlands Tour
Price: £/££
Tour length: Full-day
If Fingal's Cave and Loch Ness are both on your bucket list – you're in luck!
Prepare for a full day of Highland adventure with this day-tour that covers Loch Ness, Glencoe, and other optional detours.
Learn all about the Highlands history with a driver/guide doing the legwork of the tour for you – and the best part? This tour is part-customisable, allowing you to add certain pit stops you just have to see. 
Not only do you have a chance at witnessing Scotland's most legendary native, Nessie, but you are also very likely to see some other national treasures – Highland cows! 
This tour includes:
Transportation on an air-conditioned bus
An expert tour guide, which includes a live commentary
Loch Ness boat cruise (optional)
Urquhart castle visit (optional)
---
5. Magical Mull, Iona & West Highlands Small-Group Tour from Edinburgh
Price: £££
Tour length: 4 days
Last but not least, this magical four-day tour allows you to explore the magnificent Mull, Iona, and the West Highlands in a small, intimate group for a more personalised experience. I actually went on this tour with my family and LOVED it! Mull is absolutely stunning and this was a perfect tour with plenty of photo stops and truly breathtaking landscapes.
Read More: A Guide to Visiting Iona Island in Scotland in 2023
This tour departs from the beautiful city of Edinburgh, therefore is ideal for those exploring the more urban areas of this incredible country, as well as the mythical nooks and crannies that are off the beaten track.
Accommodation is included and a local whisky distillery tour is recommended! 
This tour includes:
Three-night stay in Tobermory, a picturesque seaside town.
Tours of the islands, including Iona Abbey – where ancient Celtic kings are buried.
Exploring Neolithic burial grounds, including The Valley of Ghosts. 
Touring includes being chaperoned in a fully-guided minibus.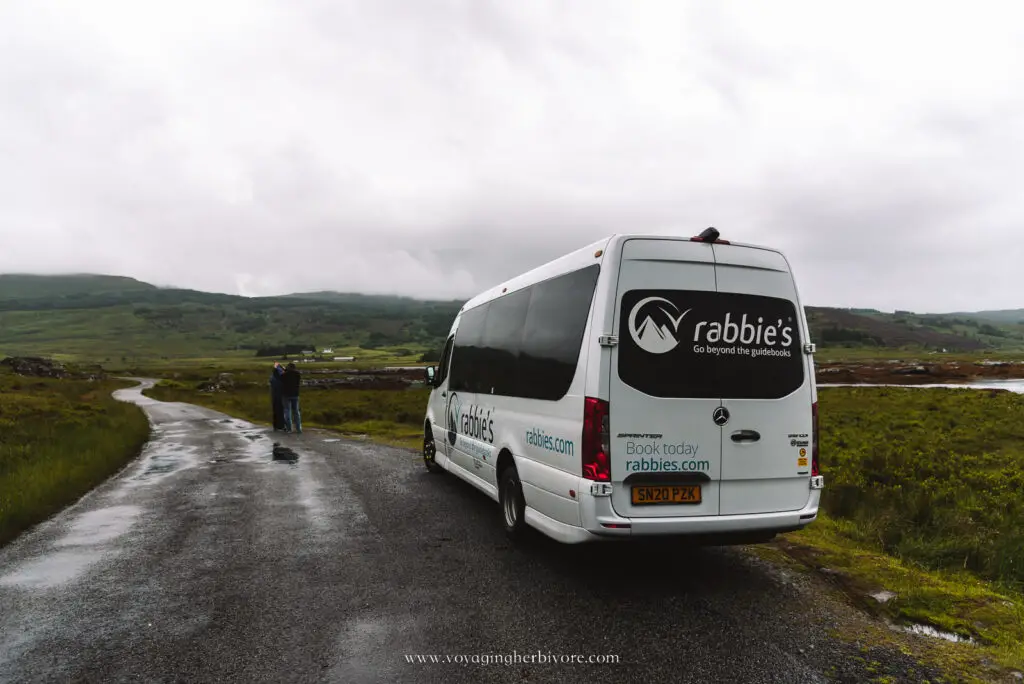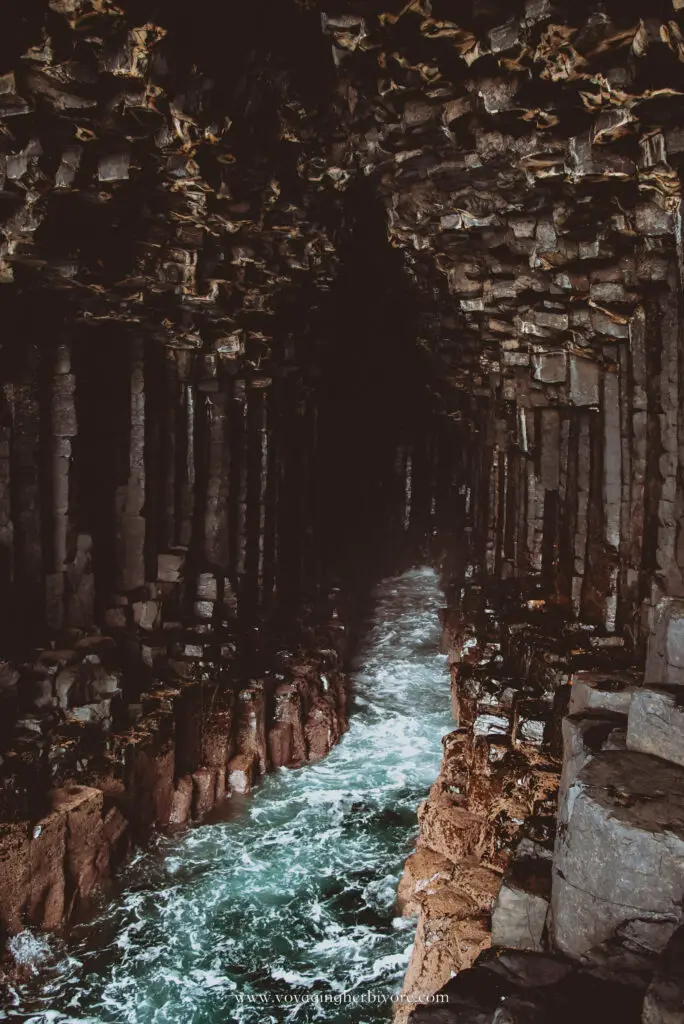 ---
Fingal's Cave Tours FAQs
Can you go inside Fingal's Cave?
At low tide, visitors can explore the inside of Fingal's Cave via a walkway. It's important to note that the walkway is thin and slippery with very dangerous drops down the side. There is a handrail attached to the wall, but there's nothing between you and the waves below.
How is Fingal's Cave linked to the Giant's Causeway?
Aside from both being formed from lava, which, when solidified, resulted in the hexagonal columns that they are both famous for, Fingal's Cave and Giant's Causeway are said to have been quite literally connected at one point.

Because the two sites were created by the same ancient lava flow, it is believed that at one point in history there may have been a lava rock "bridge" that physically connected them.
What is the myth of Fingal's Cave?
There is a legend associated with Fingal's Cave, which is typically known as "Uamh-Binn", or "The Cave of Melody", which coincides with the belief that Fingal's Cave was once physically linked to Giant's Causeway.

According to Celtic and Gaelic legend, this bridge wasn't the creation of a natural event, but instead was built by an ancient Irish giant named Fionn mac Cumhaill, who was said to be friendly and harmless. 
What should I know before visiting Fingal's Cave?
Before embarking on a tour, please be mindful that:

The island is completely uninhibited. That means there aren't any toilets, cafés, or gift shops. 
Appropriate footwear is imperative, owing to slippery and uneven rocks. The island is owned by the National Trust, so it is only accessible via local licensed tour companies.
---
Final Thoughts
Fingal's Cave is a perfect example of the wonders of nature, and is a beautiful Scottish landmark that simply must be visited whenever in the country.
---
More Scotland Posts
---
What Camera Gear Do We Use?
If you want the full list of things we keep in our camera bag, check out the complete guide or browse our photography guides.
---
Free Resources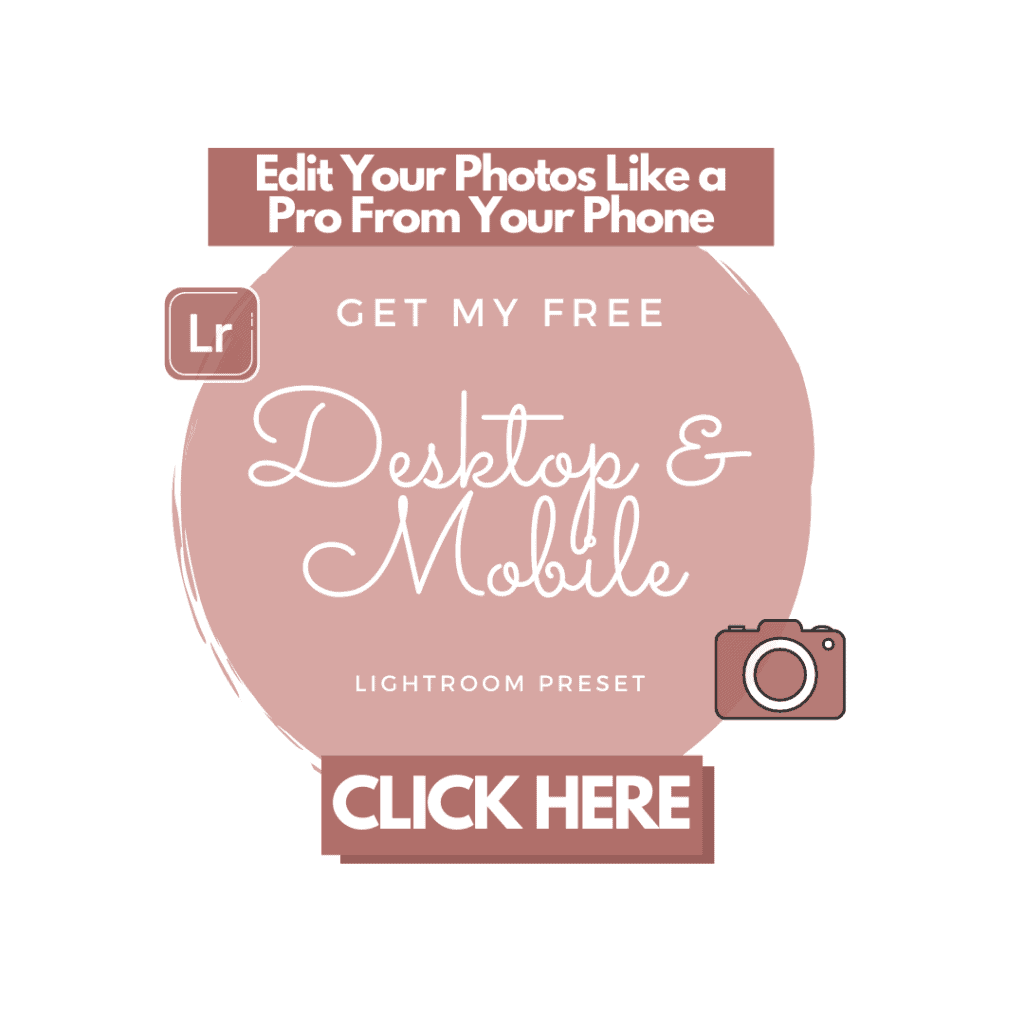 ---
And as always, you can find more sustainable travel content on Instagram @VoyagingHerbivore, Youtube, and TikTok and to get updates straight to your inbox, enter your email below in the footer, or to the right on the sidebar.

If you found this guide helpful and want to help us keep these resources free,
please consider making your next Amazon, Expedia, Hostel World, Etsy, and Booking.com purchase through our links (just click right on those words – you can do it right now and unless you clear your cookies before your next purchase, it will remember). It costs you no extra and gives us a small commission. Thank you!
---
Pin Fingal's Cave Tours