What's a trip to Cambridge without a punting tour?
In this guide, we'll do a deep dive into recommendations for your punting in Cambridge experience, including the best tour companies, what you should expect to pay, and where to book your experience.
Keep reading to learn more.
---
This site is user-supported and that's why we use affiliate links. At no extra cost to you, we get a little bit of money when you purchase something through one of our links. Thank you for helping support ethical, sustainable, and plant-based travel! You can read more about our affiliate disclosure policy here.
---
What is Punting?
A punt is a form of flat bottom boat used in shallow rivers and canals. The boats have a square front and are guided by a punter who uses a long pole pushed against the river bed to keep the boat moving. Punting is the act of using a punt.
Punting began in the 1800s as a tool for water activities, such as fishing or cargo transportation, in shallow rivers. In the mid-19thabi century, punting became more of a pleasure activity, where passengers cruised along the river guided by a punter.
Today, punting is common practice in Cambridge and it's a great way to learn a bit about the history of the city and university.
---
Cambridge Punting Tour Companies
There are a large number of Cambridge punting tour companies to choose from although we personally booked a shared punting experience via Let's Go Punting via Get Your Guide. The tour we attended gets good reviews although of course there are a few people who give it two stars or less with no information whatsoever – as always, take reviews with a grain of salt!
Let's Go Punting also offers private punting tours for groups of up to 12 people.
Other companies include:
Cambridge River Tours
Tyrrell's Punting Company
---
Cambridge Punting Prices
Cambridge punting prices vary by tour provider and are dependent on the tour duration and privacy. For example, a private 3-hour tour will cost more than a group 45-minute tour.
In general, prices for group Cambridge punting tours start at around £40 per person for a 45-minute tour.
---
Let's Go Punting Review
We went punting in Cambridge with a tour company called Let's Go Punting.
Booked through GetYourGuide. We've enjoyed booking a variety of tours through Get Your Guide because of their cancellation policies and easy access to tickets on phones – no more having to dig through emails to find your booking confirmation.
Cost per person is £24. When booking this specific tour, you book one ticket for a group of two at £48.
Meeting location is at La Mimosa Landing Stage in Jesus Green park. There's a large sign on the tennis courts so you really can't miss it! Jesus Green is a gorgeous park and before or after your punting tour you could easily spend an hour or two walking around. There are also free public restrooms here.
Tour size is limited to twelve people.
Refunds and cancellations: Get a full refund if you cancel at least 24 hours in advance. Note, this only applies to tours booked with GetYourGuide.
Let's Go Punting Review: Overall we really enjoyed our tour with Let's Go Punting. The tour was affordable, informative, and cozy blankets were provided
---
Cambridge Punting FAQs
What is punting?
Punting is just a type of boating in a flat bottom boat with a square front.
Is punting in Cambridge all year round?
Yes! You can go punting all year round, just make sure to bring a warm jacket in the winter.
Where to do punting in Cambridge?
Punting can be done in central Cambridge leaving at many points from the canal. Take a walk along the river and you'll find plenty of punting tour options.
How much does punting in Cambridge cost?
Cambridge punting tour prices depend on the tour length and if the tour is private or public. Typically, you can expect to pay between £20-£40/person.
When did punting start in Cambridge?
Punting first arrived in Cambridge in 1903 when a man named Scudamore built a punt during his boat-building internship.
How to book punting in Cambridge?
You can browse and book a variety of different punting options here.
Where to park for Cambridge punting tours?
Where you should park for punting in Cambridge varies by the start point of your punting excursion. You should be able to find this information on your ticket. Once you have this info, we recommend finding and reserving a parking spot in Cambridge ahead of time with JustPark.
---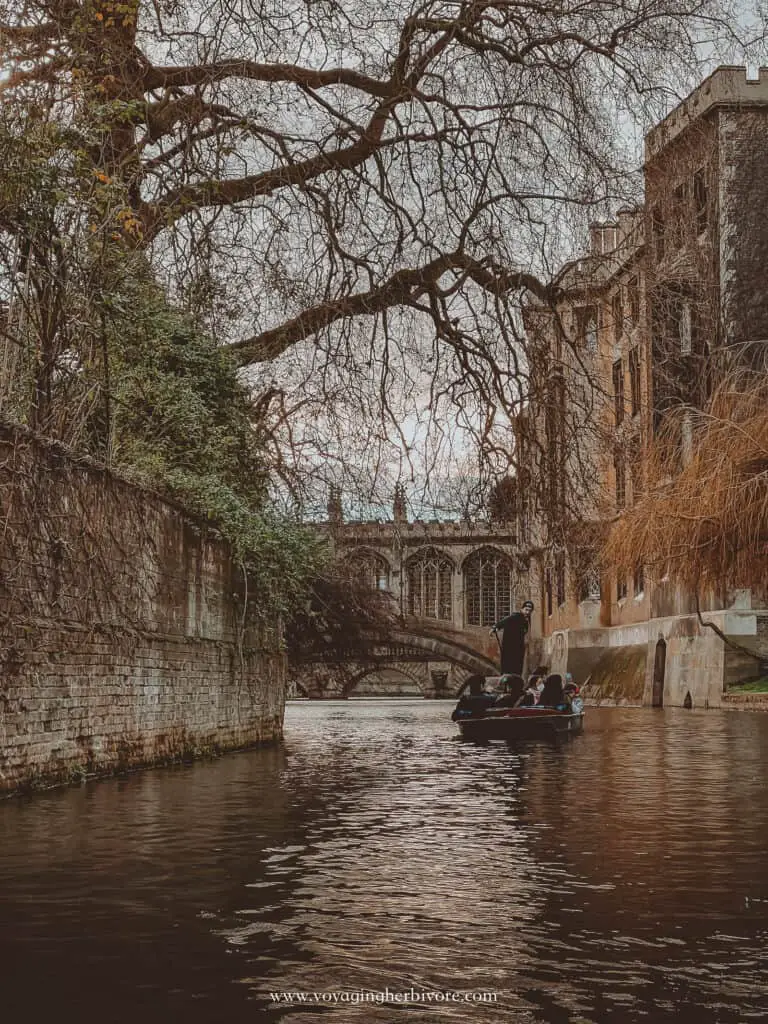 ---
What Camera Gear Do We Use?
If you want the full list of things we keep in our camera bag, check out the complete guide or browse our photography guides.
---
Explore the UK
---
Free Resources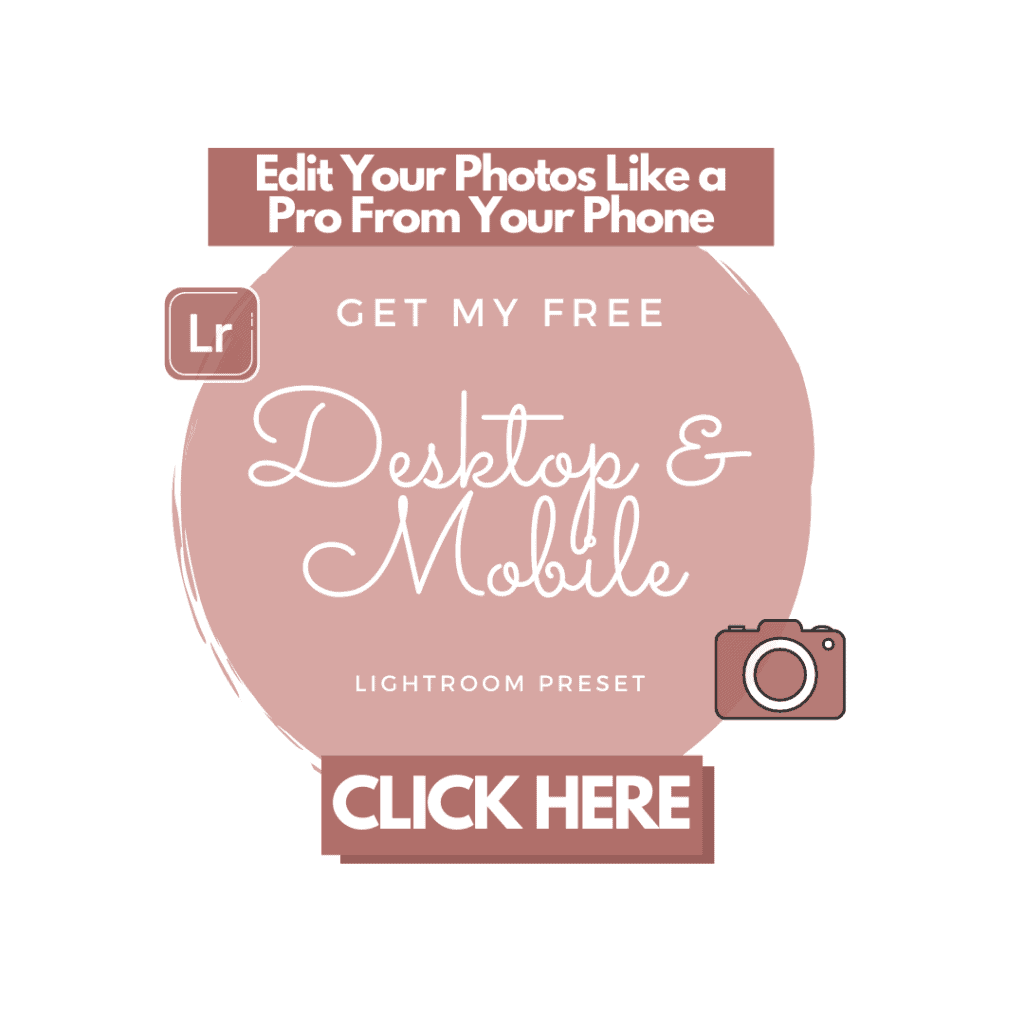 ---
And as always, you can find more sustainable travel content on Instagram @VoyagingHerbivore, Youtube, and TikTok and to get updates straight to your inbox, enter your email below in the footer, or to the right on the sidebar.

If you found this guide helpful and want to help us keep these resources free,
please consider making your next Amazon, Expedia, Hostel World, Etsy, and Booking.com purchase through our links (just click right on those words – you can do it right now and unless you clear your cookies before your next purchase, it will remember). It costs you no extra and gives us a small commission. Thank you!
---
Pin It for Later