Wherever your next adventure takes you, good shoes are a must.
Not only will they appear in your photos, but they also need to keep your feet a well-regulated temperature and protect them so you can explore all day long, no matter the terrain.
We asked travel bloggers to recommend the cute and comfortable travel shoes that they never leave home without.
Read More: 5 Ethical Shoe Brands from Sustainable Retailers
Keep reading to discover the best travel shoes for women that you need to add to your packing list.
---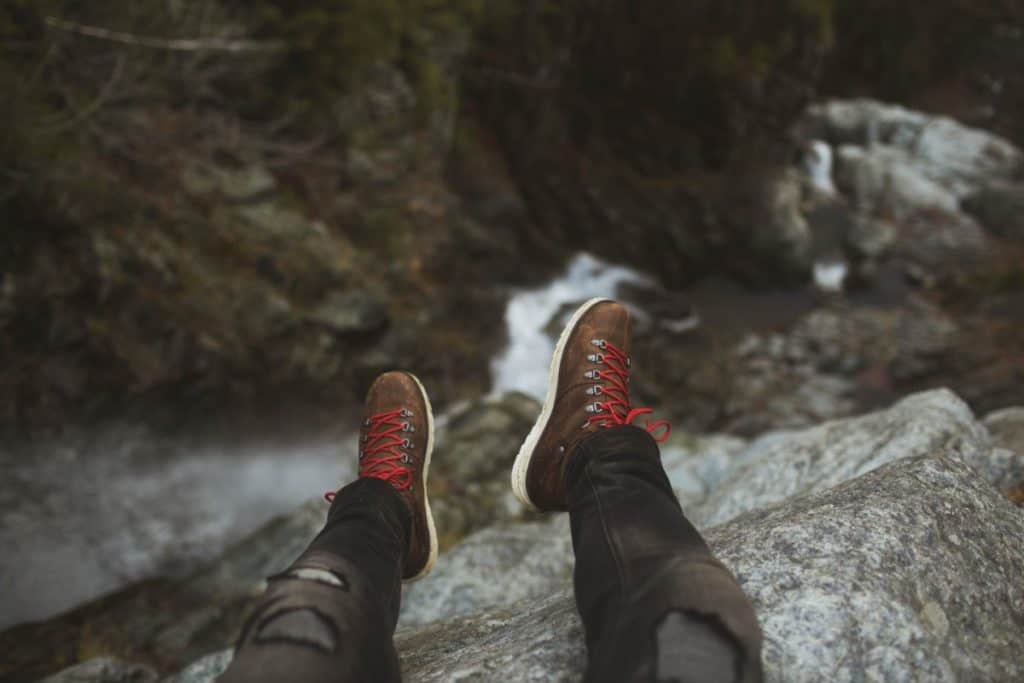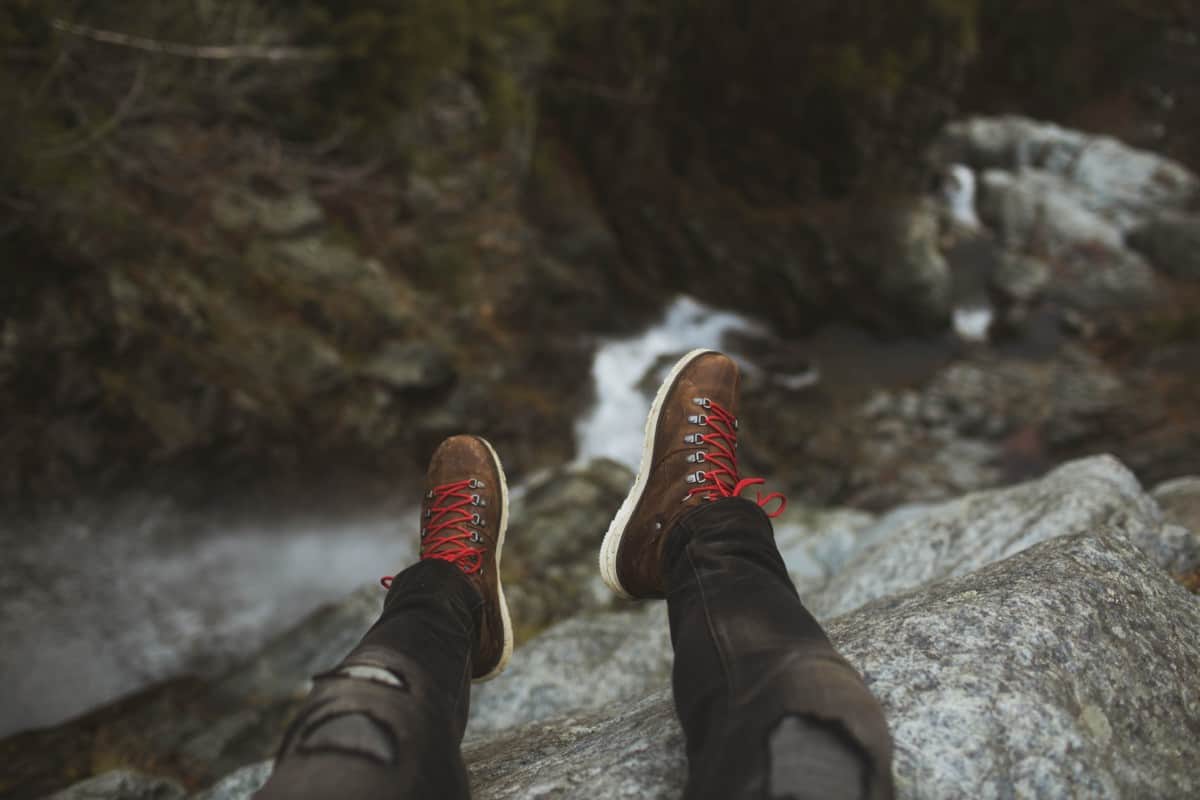 ---
This site is user-supported and that's why we use affiliate links. At no extra cost to you, we get a little bit of money when you purchase something through one of our links. Thank you for helping support ethical, sustainable, and plant-based travel! You can read more about our affiliate disclosure policy here.
---
---
Price: Check Online
Weather: Ideal for spring and fall
Pack-ability: Easy to shove in your suitcase without getting mushed
Airport Worthy: Easy to slip on and off
Vegan Shoe: 100% certified vegan shoe, no leather here!
Sustainability Aspect: Packaged in sustainable nontreated paper and cardboard. Delivered through eco-friendly and plastic-free, carbon-neutral supply chain
My absolute favourite pair of women's vegan shoes for travel are the Deep Tread Chelsea Boots from Will's Vegan Store. These water-resistant boots are best to wear in spring or fall and are super comfortable. They're also very easy to pack as the material won't get mushed inside your suitcase. However, I prefer to wear them to the airport since you can them put on/off really quickly.
The shoes are available in black or brown for a classic look with every outfit. Shop for these today!
---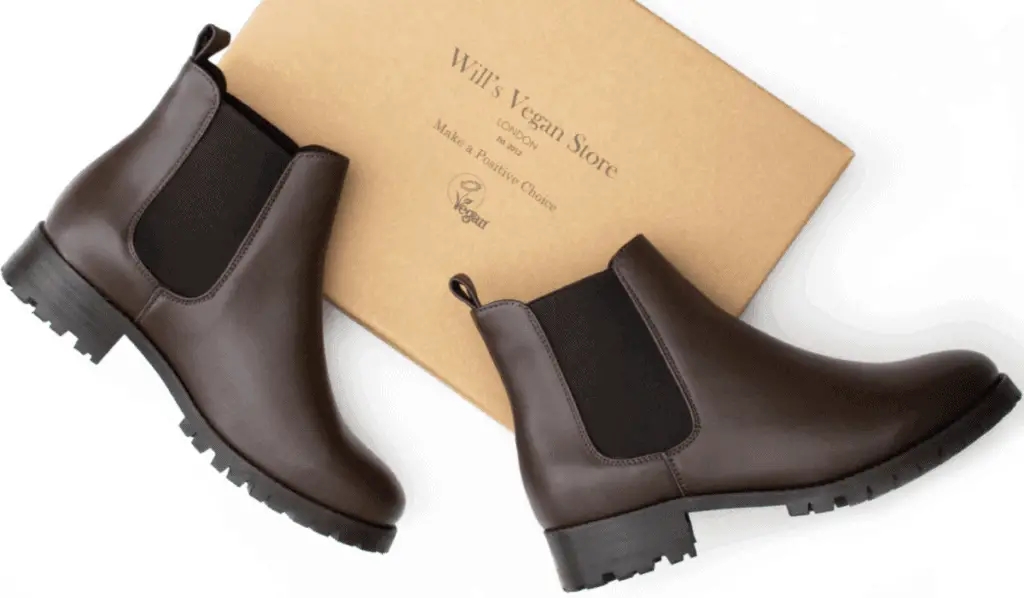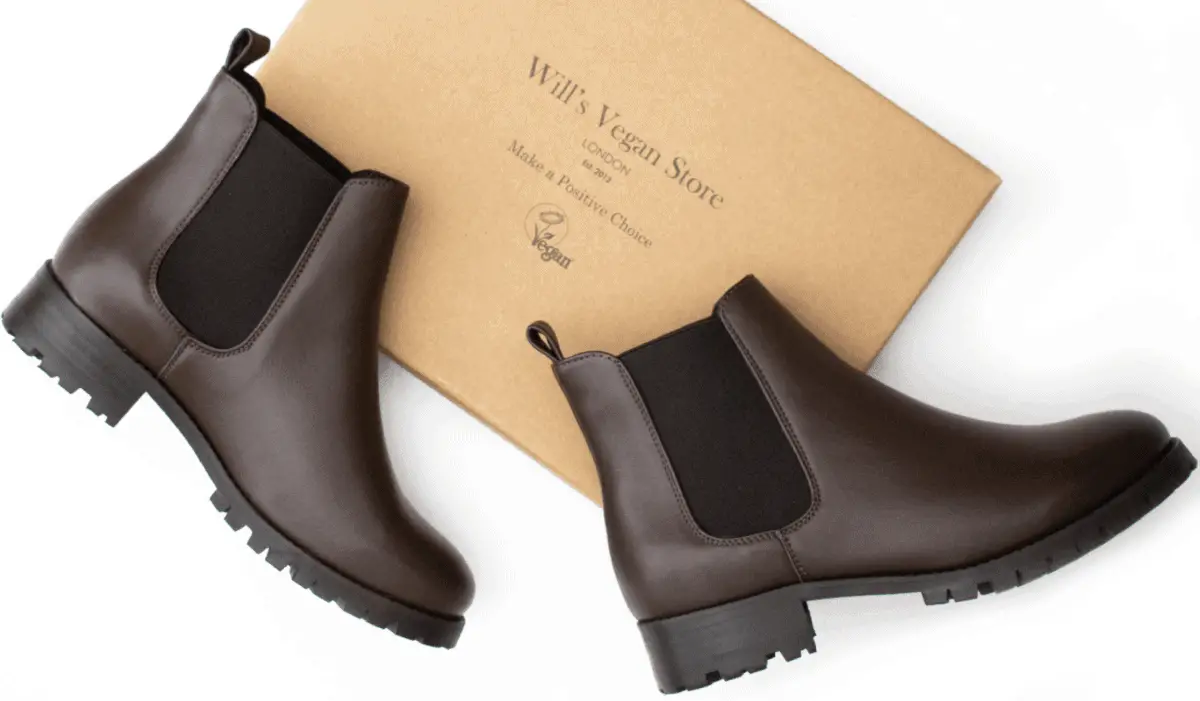 ---
My name's Alina and I'm an Austrian travel blogger at World of Lina. I mainly write about different travel destinations but also want to put the focus on vegan food and my travel experiences as a vegan. On Instagram (world.of.lina) I share my travel photos from around the world.
Read More: 18 Travel Apps That You Need to Download
---
Price: Check Online
Weather: Warmer seasons
Pack-ability: Can be flattened and packed without ruining the shape
Airport Worthy: Perfect for feet that swell on airplanes
Vegan Shoe: Yes
Sustainability Aspect: Certified biodegradable (source)
My favorite women's vegan travel shoe is the Arcopedico knit collection, the LS, nicknamed "shocks" because they're shoes but feel like socks. These lightweight, lace-up shoes are made of a magical nylon fiber that molds to your foot. For those who don't like to wear socks, the interior is treated with antibacterial technology to prevent smells.
Because these are fabric, they will get wet. But if they get wet or dirty, just throw them in the washing machine and they'll be like new again. Unless you're trying to keep the weight of your suitcase low (in which case pack them), you should wear them since they feel heavenly if your feet tend to swell on airplanes.  
Plus they come in a bunch of cute colors (29 at last count!), so no more boring travel shoes for The Common Traveler or anyone else!
---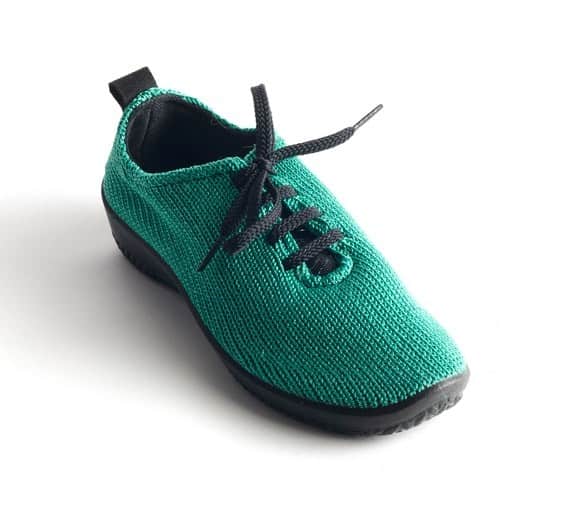 ---
Annick Lenoir-Peek from The Common Traveler is a full-time worker who spends her time dreaming about her next trip and cup of coffee. She encourages others to look at travel as something that everyone can do, no matter what their budget.
---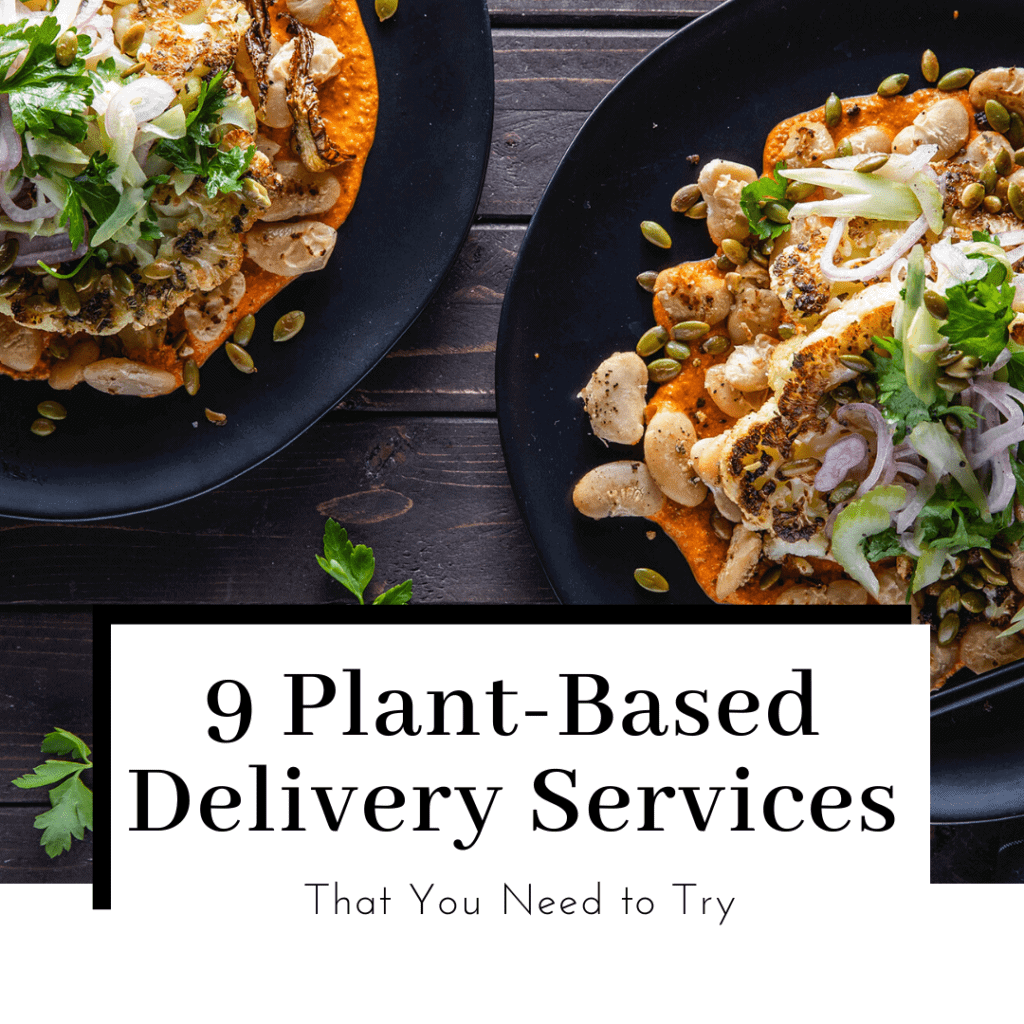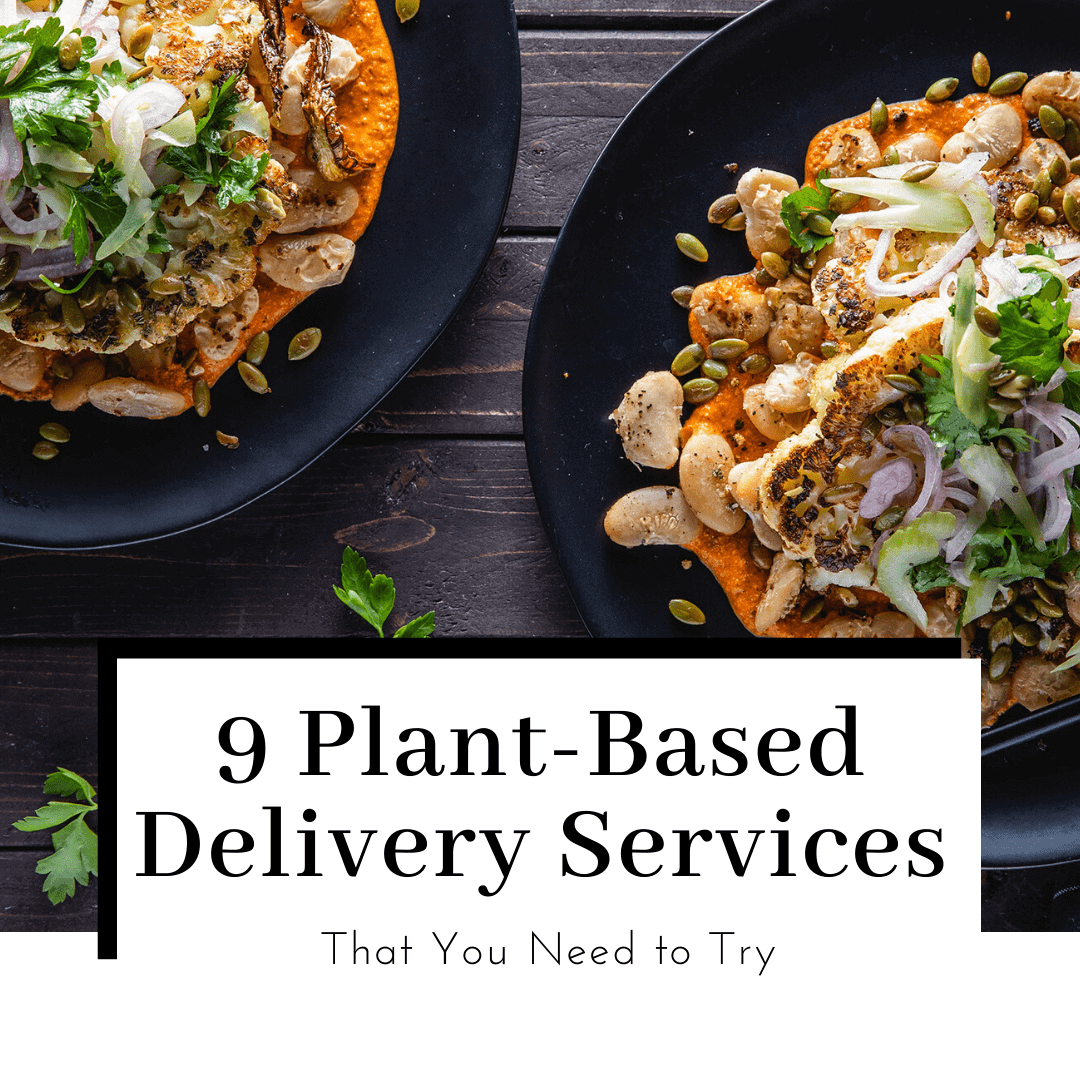 ---
Price: Check Online
Weather: Any weather
Pack-ability: Very lightweight and flexible
Airport Worthy: If you need the space, but opt for a more slip on worthy shoe in the airport
Vegan Shoe: No animal products that we are aware of
Sustainability Aspect: By 2024 Adidas will be off virgin polyester completely
Every traveller needs a decent pair of sports shoes, but carrying them around just for the odd, spontaneous hike can be a pain if you're trying to travel light. Adidas Ultraboosts are the perfect women's vegan travel shoe as they are both comfortable and stylish, meaning they won't sit unused at the bottom of your bag.
In terms of packabilty, they are about as good as it can get for shoes that cover your foot.  They are made of a lightweight and flexible material that gets shoved into the bottom of my bag when I'm wearing my Birkenstocks.  
They are suitable for all weather conditions as the material dries out quickly and never smells.  I've used them in waterfalls in Bali to protect my feet from sharp rocks, as well as for hiking around the temples in Siem Reap – these shoes will go absolutely anywhere.
If you are running low for backpack space, it might make sense to wear them to the airport and pack something smaller like sandals or vegan-leather Birkenstocks.  That said, I usually wear sandals when flying and pack my Ultraboosts.
---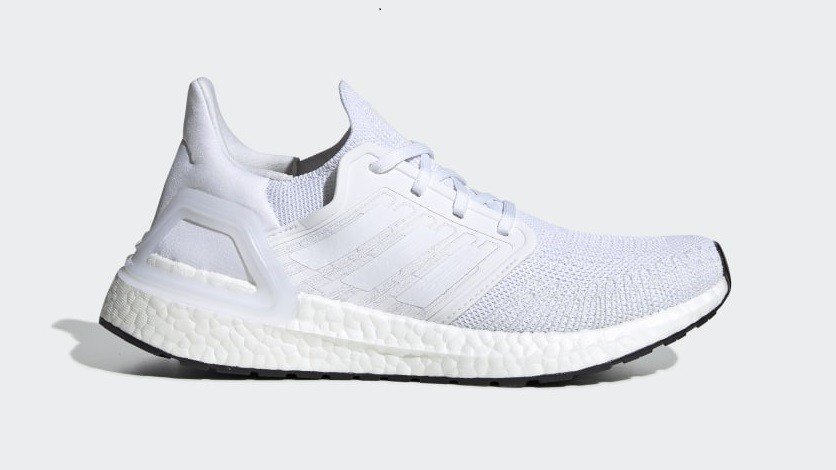 ---
Delilah is a full-time traveller who is working her way across the world one country at a time. Her website, Our Travel Mix, aims to help travellers explore the world better. You can follow her adventures on Instagram.
Read More: 9 Vegan Plant Based Delivery Services to Try Today
---
Price: Check Online
Weather: Dry warm months
Pack-ability: Won't get mushed in a suitcase
Airport Worthy: Easy to slip on and off
Vegan Shoe: Specific vegan collection
Sustainability Aspect: Organic cotton, recycled polyester, plant-dyed canvas, biodegradable frames
Tom's canvas shoes are the perfect footwear for travel. Lightweight, stylish and super comfortable, the shoes are vegan friendly and carry a positive trace too, since the company dedicates a third of their profits to charity.
I love Tom's and have them in 3 different designs. I love wearing them especially for travel since they are breezy enough, yet I can keep my feet warm on board of an airplane. They've lasted for years and even withstood repeated washing in a washing machine. They're incredibly easy to pack and are some of the best women's vegan shoes for travel around.
Since the Tom's are made out of natural fabric, they're best worn in dry weather.
---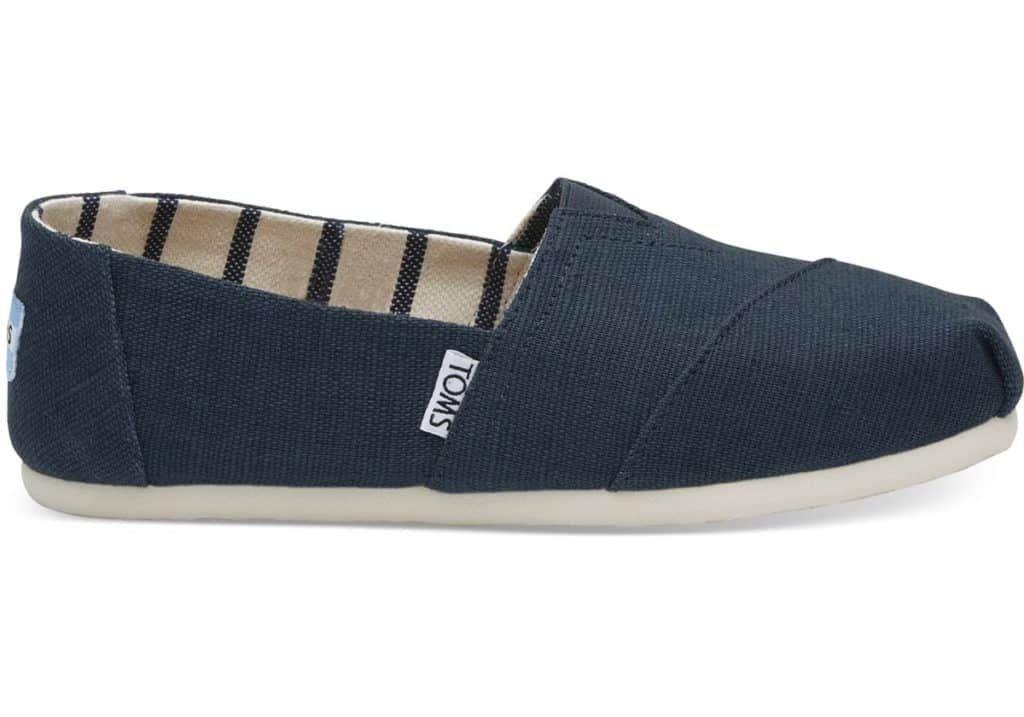 ---
Veronika Primm of Travel Geekery is a Czech travel blogger based in Prague, Czech Republic. She loves exploring Europe and Southeast Asia, often in her favorite Tom's shoes on her feet. Find her on Instagram.
Read More: Plastic, Paper or Wheat (Hay) Straws | Which is Better?
---
Price: Check Online
Weather: Not water-resistant but dry quickly and can be thrown in the wash if they get dirty
Pack-ability: Not super mushable
Airport Worthy: Easy to slip on and off and comfortable to walk in
Vegan Shoe: Vegan unless they are part of the merino wool collection
Sustainability Aspect: Made from recycled water bottles
Rothy's are a sustainable women's vegan shoe dedicated to uplifting women and preventing unnecessary waste. Their shoes are made from recycled plastic and are the perfect accessory for any trip.
Lightweight,  machine washable, and oh so cute Rothy's are a very versatile travel shoe. You could easily wear them on the go, like through airport security, or pack them in your suitcase. Rothy's come in a variety of sizes, colors, and styles to fit everybody's unique personality and travel style. Their customer service is also great at helping you find the best pair.
To find your perfect pair, visit their website. You can also get $20 off your next pair of Rothy's through our website.
COVID UPDATE: To support relief efforts, Rothy's are currently making masks with their factories.
---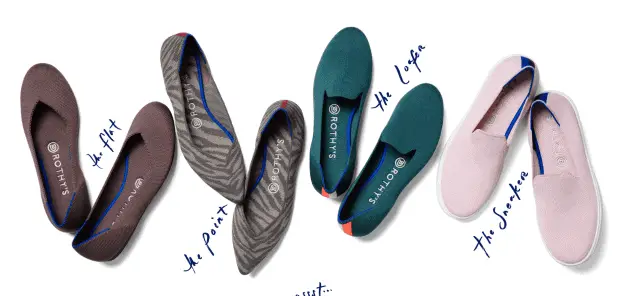 ---
We are Ann and Noah, the faces behind the adventure and travel blog While We Were Wandering. We met in high school and promised each other to never stop exploring the beautiful world we live in. Seven years later and we're currently living full time in our converted 2018 Ford Transit. Our goal is to visit all fifty states and all sixty-two national parks in one amazing road trip! Find us on Instagram.
Read More: 10 Cheap Ways to Reduce Plastic While Traveling
---
Price: Check Online
Weather: Waterproof and warm so perfect for any season
Pack-ability: Vessi's can be compressed without ruining the shape
Airport Worthy: Easy to slip on and off in the airport but can also be packed if you need to wear larger shoes to the airport
Vegan Shoe: Certified vegan
Sustainability Aspect: Special knit design reduced the traditional shoe carbon footprint by over 600%
To stay fit during my trips, walking is my preferred mode of transportation It gives me the ability to explore parts of a city that I would otherwise miss. My Vessi everyday sneakers are a saving grace on long days exploring or bouncing between airports. They feel weightless on my feet as I quickly move throughout the day and feel like a soft pillow cushioning my feet. Vessis are not only water-resistant but also completely waterproof, making them the perfect vegan travel shoe.
Vessis are perfect for any season, especially wet ones! They can easily be shoved into a suitcase if needed, however, I recommend wearing them the duration of your travels to keep your feet feeling happy no matter what situation you might be in. 
2020 Update: Vessi have recently released their new Weekend line of shoes for both men and women which are even more breathable, cuter (featured below), and machine washable!
---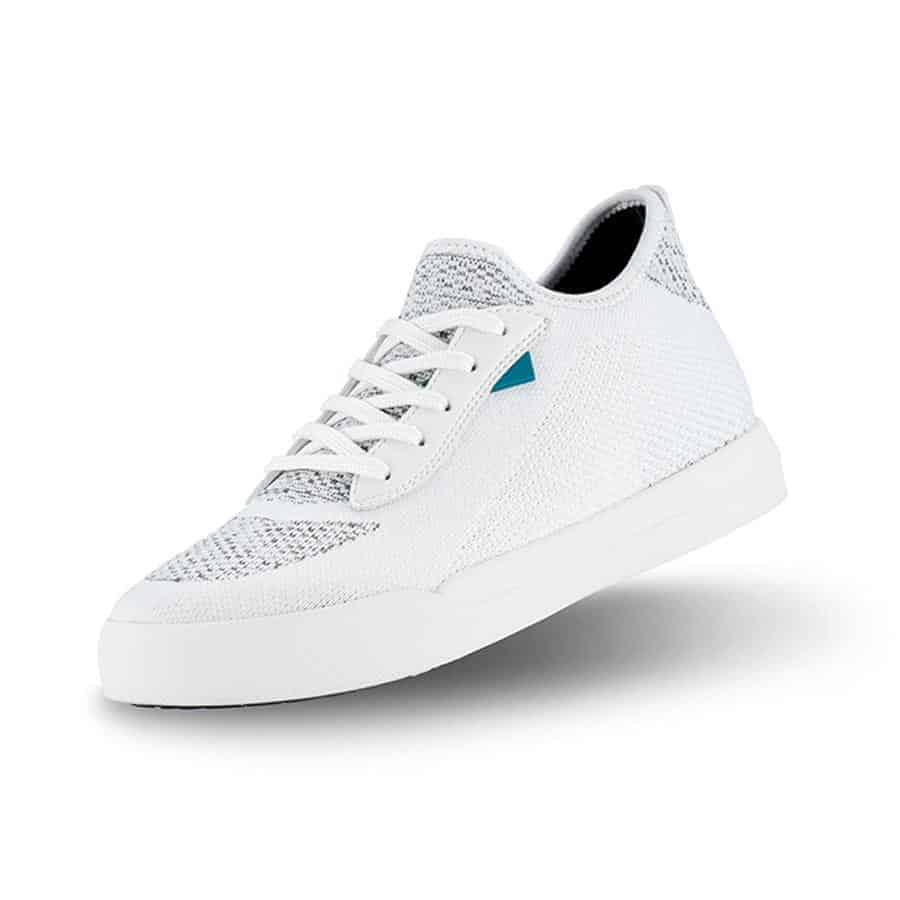 ---
Over on Ann Plans Travel, I'm dishing out all the best tips and tricks to maintain a healthy lifestyle while exploring the world.  I'm passionate about planning the perfect vacation for my clients and enjoy sharing all my personal experiences to help your upcoming trip become a success. 
Read More: Sustainable Photography | Amsterdam Edition
---
Price: Check Online
Weather: Any warm weather, wet or dry
Pack-ability: Lightweight and perfect to pack
Airport Worthy: No need to wear them to the airport because they take up very little space in your luggage
Vegan Shoe: No animal-based materials that we are aware of
Sustainability Aspect: Straps are made with 100% recycled plastic
The best women's vegan shoes for travel are ones that are versatile and multi-purpose, so that they take up less precious real estate in your travel bag.  The Teva Original Universal sandal has been my favourite travel shoe for years, ever since my first backpacking trip in Europe!  The sandals are made of polyester and rubber; best of all, from recycled plastic.  There are a few different styles of the Teva Original sandal, so you can also get a platform sandal or a sandal with a toe thong. 
Teva Original sandals are lightweight and easily packable.  They are not the type of shoe that you need to wear at the airport because they take up too much room in your luggage.  They are good, though, as a pair of extra shoes that you wear on long-haul flights so that your feet have breathing room.   
Teva sandals don't lose shape if you need to squish them in your bag.  These sandals are an excellent choice for any trip – they're stylish enough for the city, and durable enough for a trek through the rainforest.  I've worn my Tevas in all sorts of scenarios: from walking through the streets of Shanghai to climbing waterfalls in the Philippines.  They are perfect for hot summer days, rainy days, and – if you dare – can be paired with socks on a cool fall day. 
---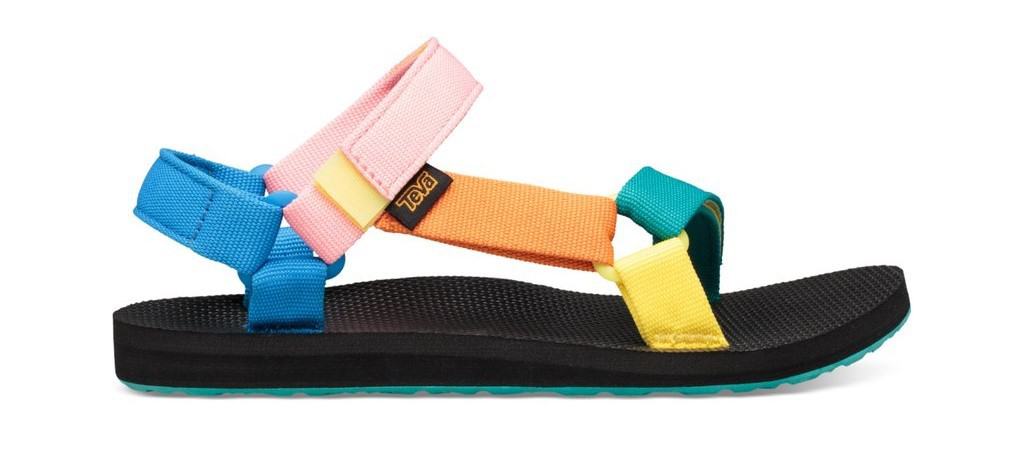 ---
Alexandra is the travelling teacher behind the blog The Adventure Classroom, where she aims to showcase different experiences living, learning and earning abroad.  Most recently, she talks about working at an international school in small-town China, where she has been living for the past year and a half.  Find her on Facebook! 
Read More: Sustainable Gifts for Travel Lovers
---
Price: Check Online
Weather: Water-resistant and good for any weather
Pack-ability: Won't lose shape but take up a fair amount of space
Airport Worthy: Easy to slip on and off and have speed lacing
Vegan Shoe: No animal-based materials that we are aware of. Use synthetic leather
Sustainability Aspect: Focus on using recycled materials
My husband, Nigel and I have been on the road since 2014 and we write about it on ASocialNomad.  We both quit work in our 40's and decided to see the world through local transport, local hikes, local food, and local experiences and that's how we write about it.  We carry travel with backpacks, water shoes and one pair of shoes, which we replace when they wear out.  My favorite women's vegan shoes are Merrell Siren GTX's and they continue to be great for me.  My husband wears men's Merrells too.  They're water-resistant, relatively lightweight and I wear them in all weathers – from snow in Nepal to 40-degree heat in Bangkok. Merrells do pack, but they'll take up a reasonable amount of space in your bag.
Because we try to walk as much as possible when we travel its important to have a good fit for your feet.  My best experience of this was in New Zealand, the morning we woke to start a 3-day 75-mile hike, my old Merrells finally gave up – so I put on the new ones.  I emerged from the hike 3 days later without a single blister! This is a testament to how picking the right vegan hiking shoes for you is key.
---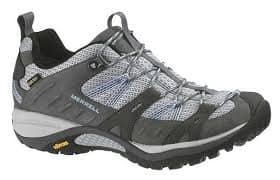 ---
Sarah Carter writes for ASocialNomad – and travels with her husband – they're Gen X travellers with a Y attitude. Find them on Instagram.
---
Keep Exploring
We hope that you liked learning about women's vegan shoes for travel. If you want to learn more sustainable travel products or other recommendations by travel bloggers, be sure to check out these posts.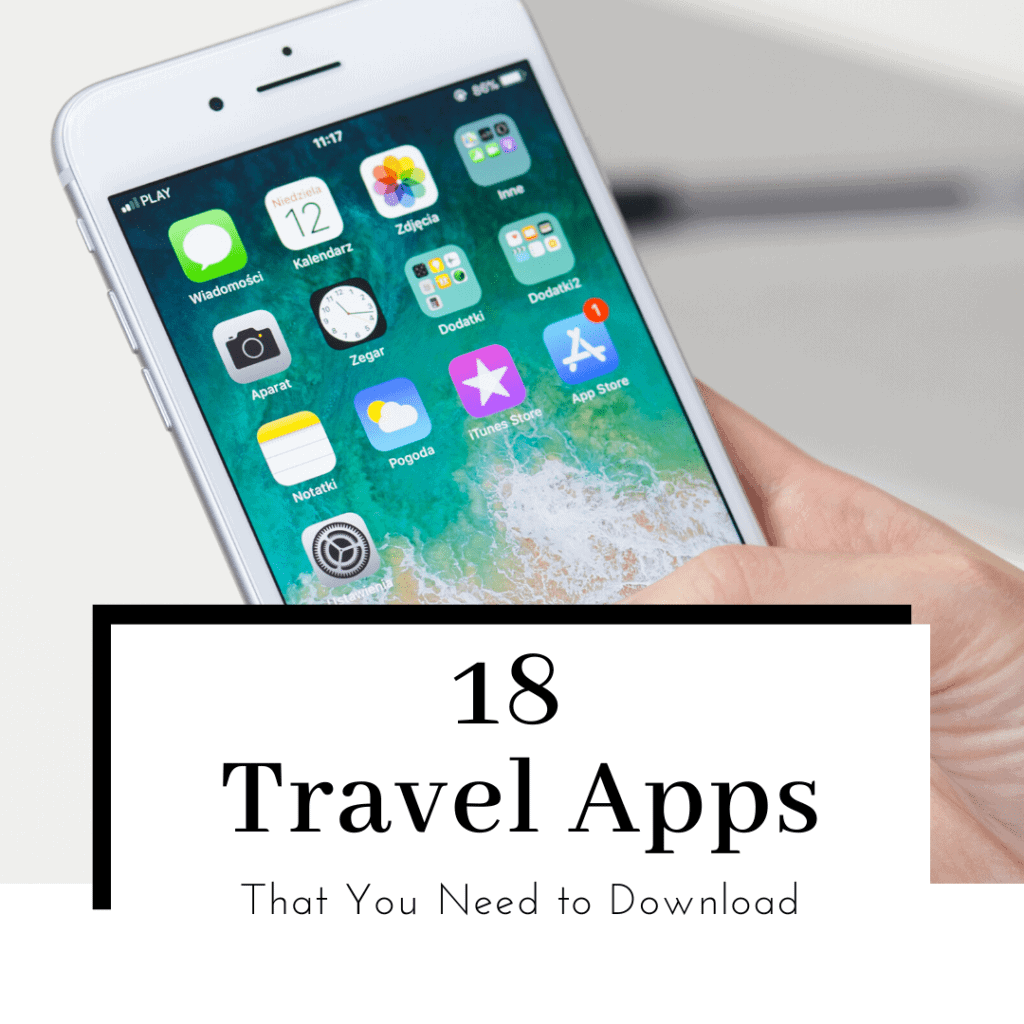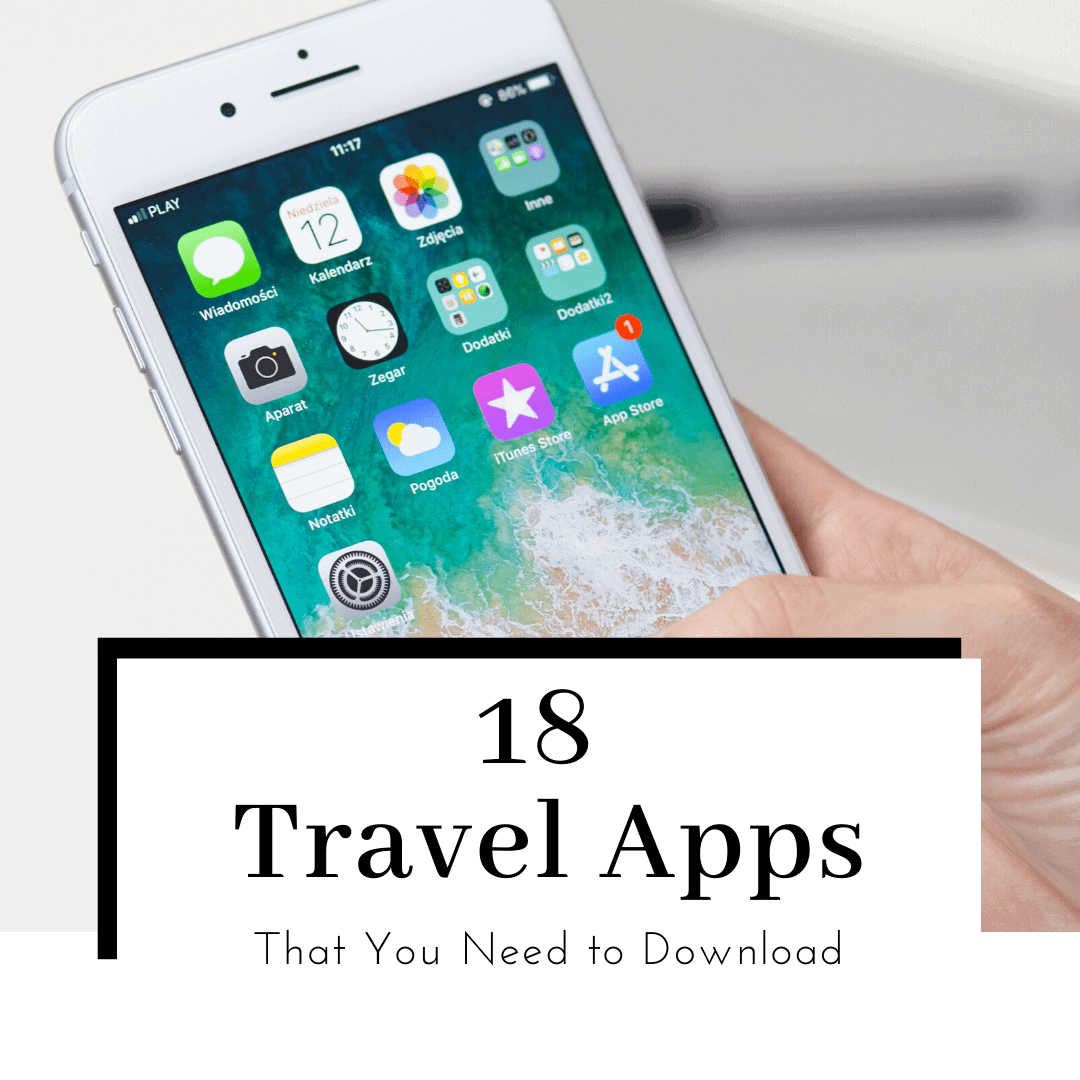 ---
Pin "Women's Vegan Shoes for Travel"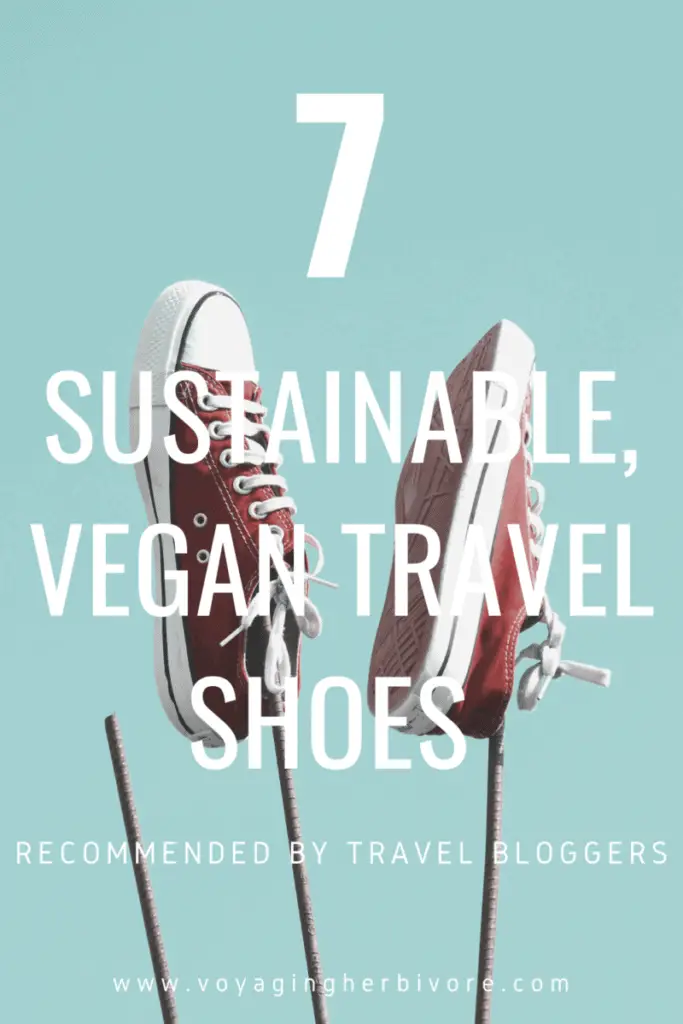 ---
And as always, you can find more sustainable travel content on Instagram @VoyagingHerbivore, Youtube, and TikTok and to get updates straight to your inbox, enter your email below in the footer, or to the right on the sidebar.

If you found this guide helpful and want to help us keep these resources free,
please consider making your next Amazon, Expedia, Hostel World, Etsy, and Booking.com purchase through our links (just click right on those words – you can do it right now and unless you clear your cookies before your next purchase, it will remember). It costs you no extra and gives us a small commission. Thank you!